10 eating places you'll love in Tanjong Pagar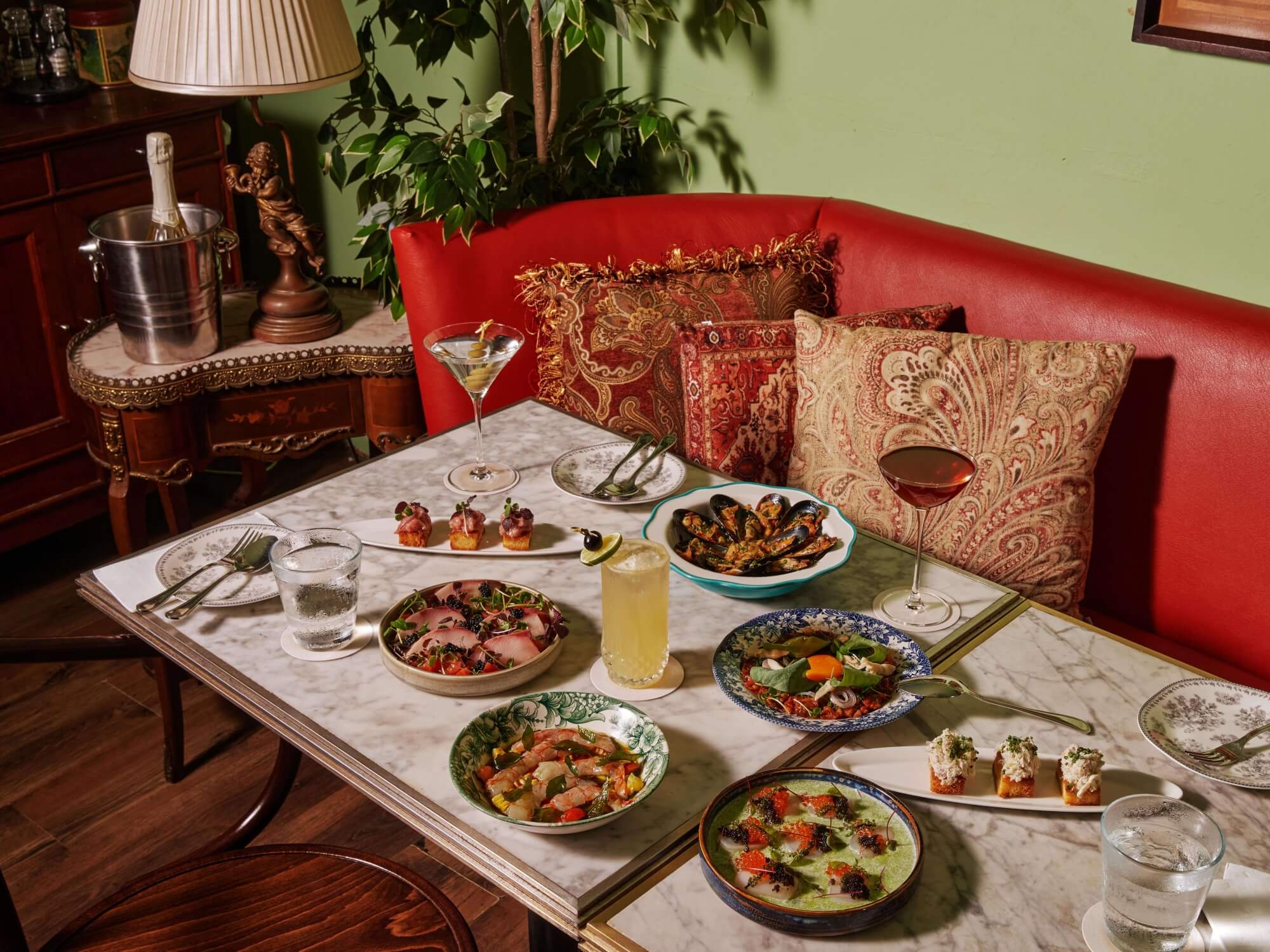 Tanjong Pagar is known for its array of Korean fried chicken and barbecue restaurants, but the city-centre district is much more than that.
Weave through its streets and you'll discover a myriad of captivating gems that cut across cultures and cuisines.
Here are 10 eating places you must check out if you're in Tanjong Pagar.
1. Levant
ST Signature Hotel, Level 4, 32 Tras Street
Nearest MRT station: Tanjong Pagar
Open: Daily (5pm to 12am)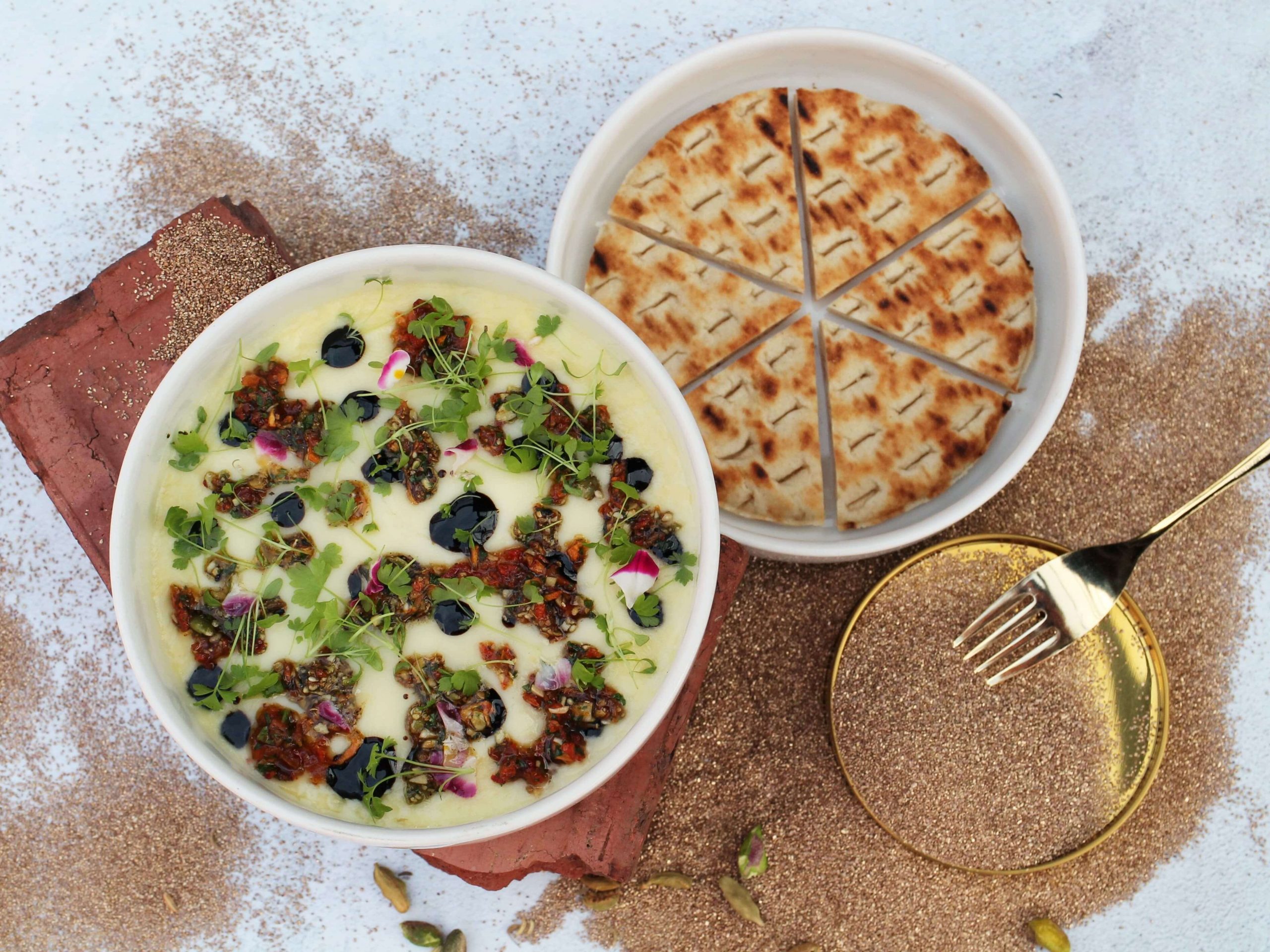 One would hardly expect a rooftop restaurant-bar, in the midst of low-rise buildings in Tanjong Pagar, to yield a noteworthy view.
But the Mediterranean-inspired restaurant-bar Levant on the fourth storey of conservation building ST Signature Hotel defies the odds, offering a bird's-eye view of the area's shophouses and the iconic Pinnacle@Duxton housing development.
The menu at Levant is in two sections — warm and cold mezze (small sharing plates). Lest you write it off as mere bar food, its mezze dishes are flavourful and hearty, and three or four plates would suffice for two.
Do save space for Levant's cocktails, which draw inspiration from countries in the Mediterranean. The highlights include Greek's Forest, made with Greek vermouth, tsipouro (a potent distilled spirit commonly drunk in Greece), honeycomb, pine liqueur and lemon, and One Night in Tangeri, ginger-infused vodka with mastiha (a liquor made from resin native to the region) with anise bitters and lemon.
What to order: Avocado hummus with pita (S$16), baked cheese with pomegranate molasses, pumpkin seed dukkah and pita (S$22), Greek's Forest (S$22)
2. Rappu
52 Duxton Road
Nearest MRT station: Tanjong Pagar
Open: Monday (6pm to 10.30pm); Tuesday and Sunday (11.45am to 2.30pm, 6pm to 10.30pm); Wednesday to Saturday (11.45am to 2.30pm, 6pm to 12am)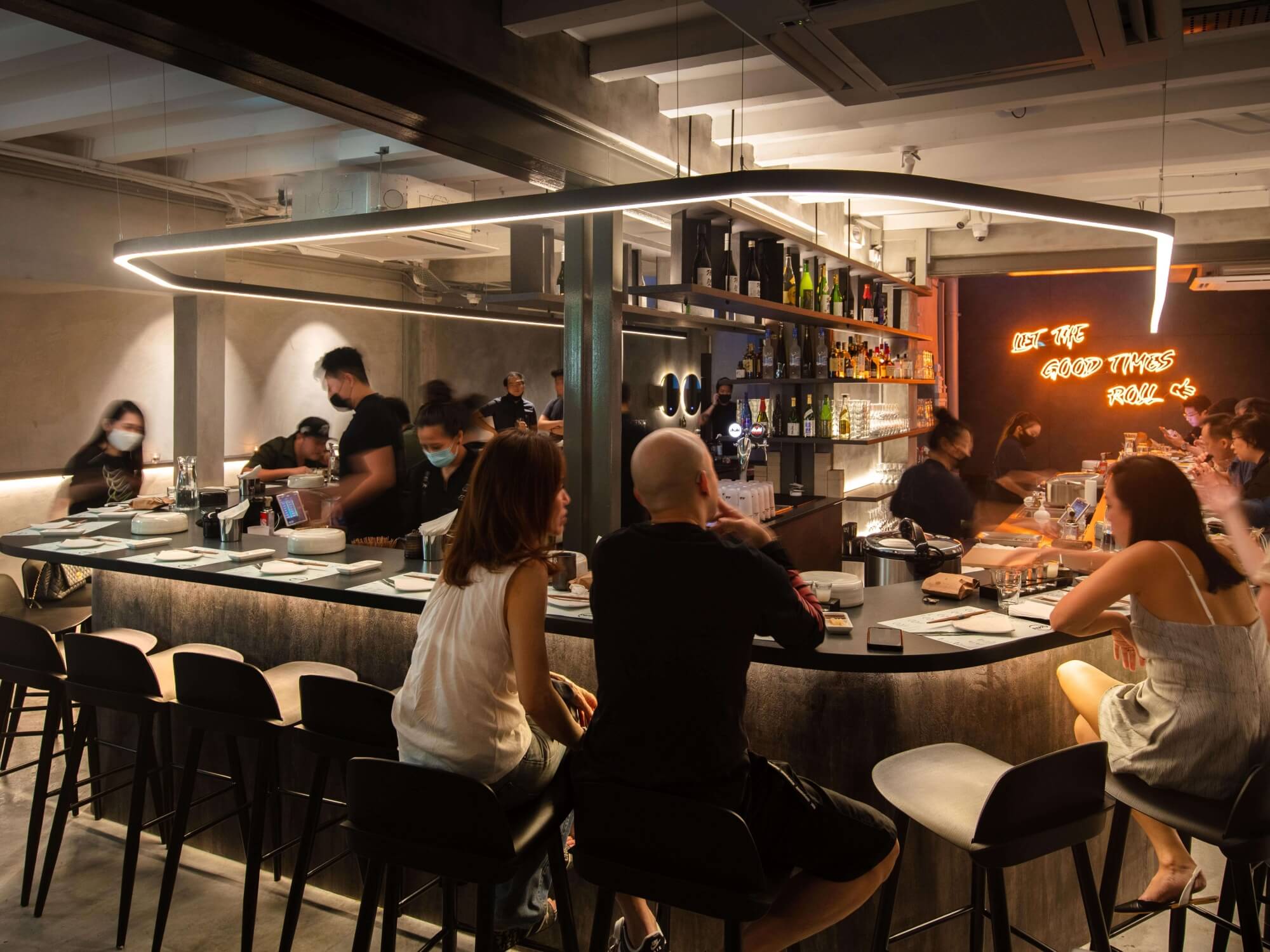 Started by the folks behind steakhouse and cocktail bar The Feather Blade, Rappu prides itself on serving up fresh Japanese handrolls accompanied by a tipple or two. Seated on bar stools around a central open kitchen, diners get to see their handrolls being prepared and served immediately on a marble plate.
Many people go for a set of six handrolls, with the option of adding a curated flight of six sakes. If you're looking for more, there's also a high-roller handroll comprising wagyu or toro (tuna), uni (sea urchin), ikura (squid) and caviar, paired with sake with gold flakes.
What to order: Salmon belly crudo — a raw fish dish (S$12), set of six handrolls — with hotate (scallops), kanpachi (greater amberjack fish), salmon, toro, engawa (flounder fish), and crab (S$38)
3. Coucou Restaurant
9 Craig Road
Nearest MRT station: Tanjong Pagar
Open: Sunday to Thursday (12pm to 2.30pm, 6pm to 11pm); Friday and Saturday (12pm to 2.30pm, 6pm to 12am)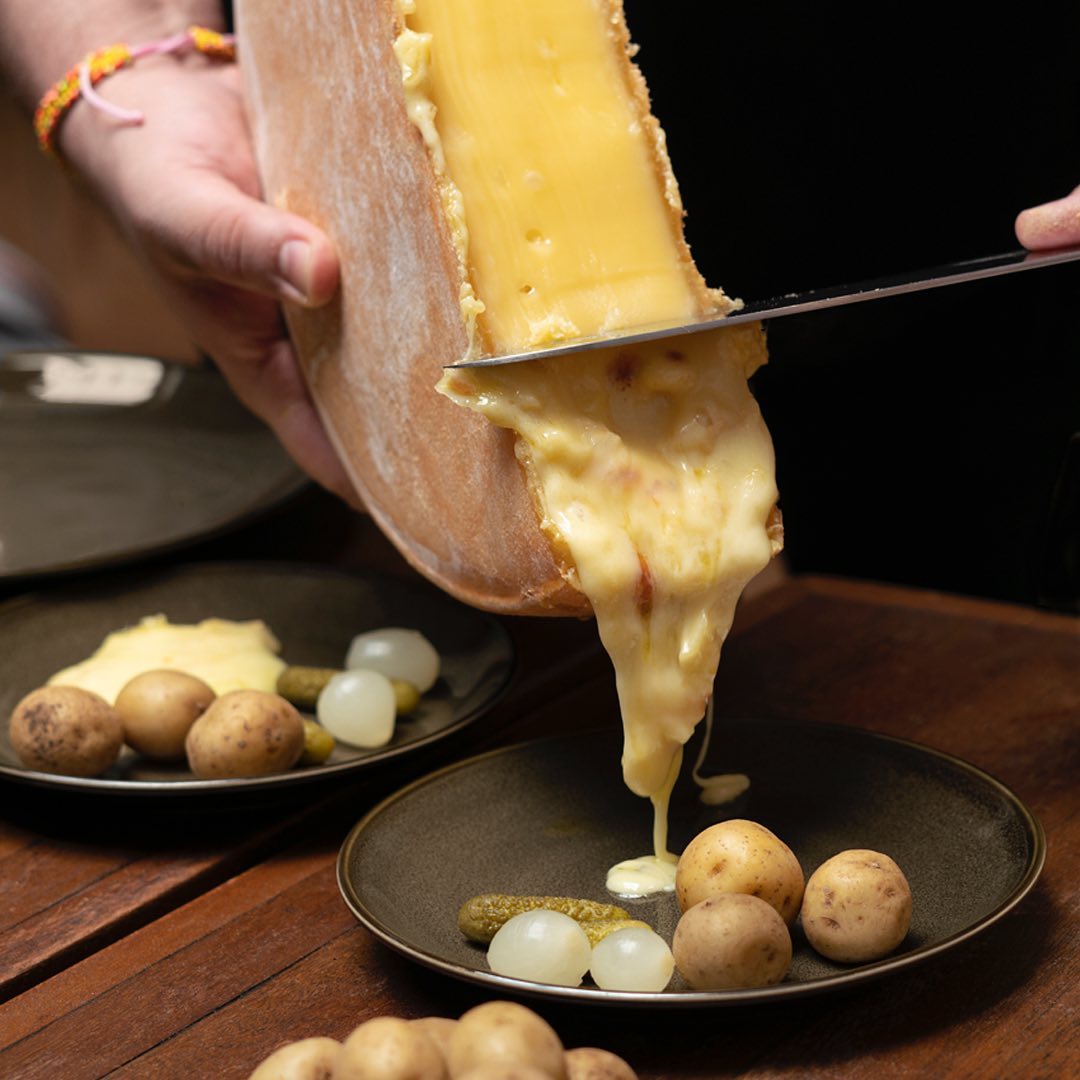 Coucou, a French word that's pronounced and has the same meaning as "cuckoo", serves up iconic Swiss dishes such as rosti and fondue moitie-moitie (Swiss cheese fondue).
Coucou, which also means hello in French, is charmingly inviting, with images of the Swiss Alps and a wall of cuckoo clocks — you'll feel as though you've been invited into someone's home in the Alps for a cosy dinner.
There's a lot of cheese in Coucou (cheese domes, raclette and fondue, to name a few). It's every dairy lover's dream — or perhaps I'm speaking for myself.
For those who may be lactose-intolerant or simply uninterested in cheese, there's a robust selection of rosti, pasta and mains.
What to order: Fondue moitie-moitie (S$35 per person), rosti and saucisse de Saint-Gall — rosti with veal sausage and onion confit (S$24)
4. Marcy's
39-40 Duxton Road
Nearest MRT station: Tanjong Pagar
Open: Sunday, and Tuesday to Thursday (5.30pm to 11pm); Friday and Saturday (5.30pm to 12am)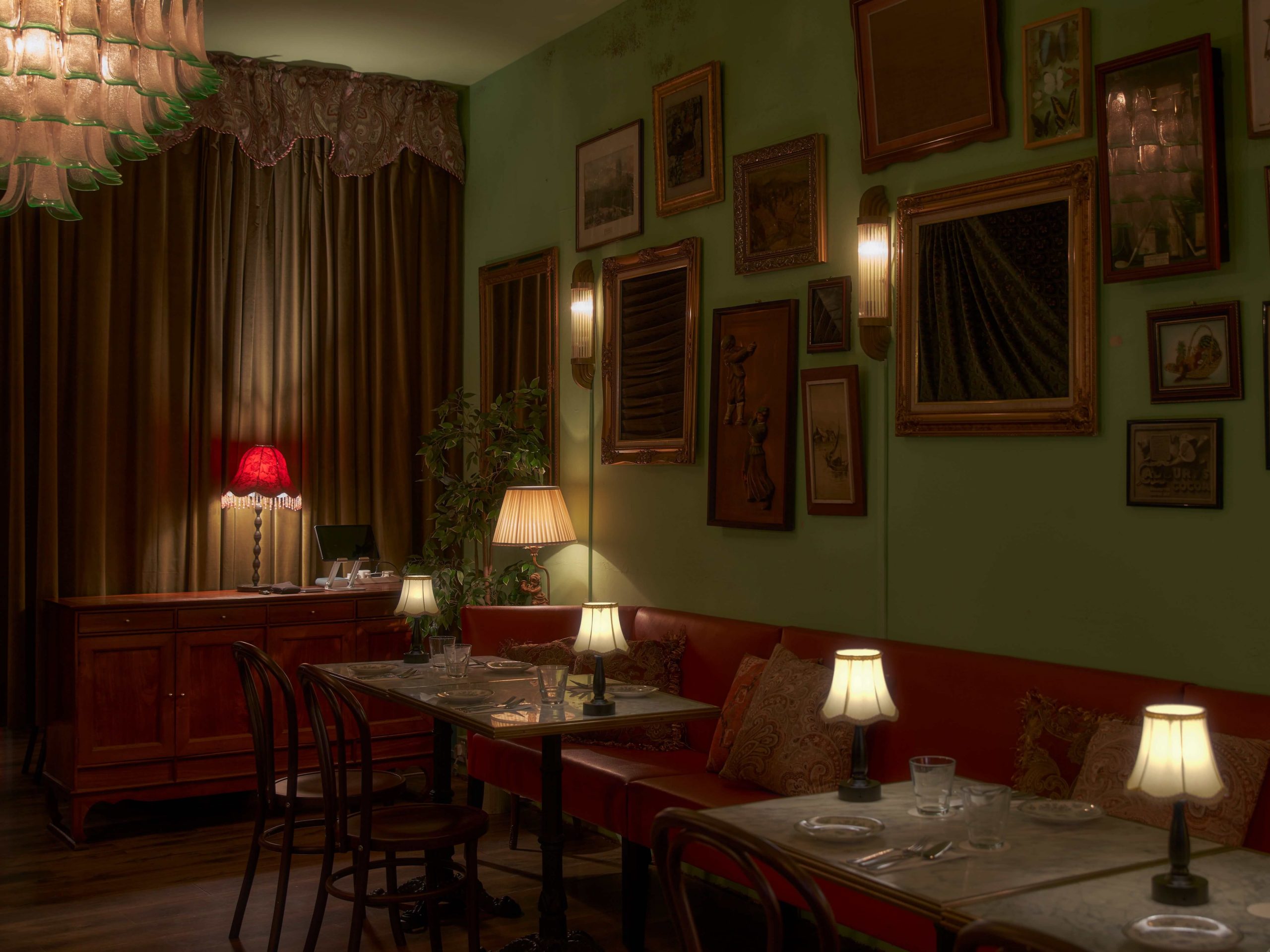 Marcy's is a modern seafood bistro-bar with retro European drawing-room vibes. You can't quite pin an era or style to the eclectic mix of furniture, but the combination somehow works for this dinner spot.
The restaurant does an excellent job of serving up various renditions of seafood, inspired by Peruvian, Japanese, Mexican, Chinese and Italian cooking. You'll find seafood in an aguachile (a Mexican raw seafood dish), on toast, in pasta and rice, or on its own.
If dinner and drinks are on your agenda, Marcy's also has a bar section where you can kick back and enjoy a few classic cocktails. And order the Marcy's pecan pie sundae before you leave.
What to order: Octopus rigatoni pasta (S$33), Marcy's crab toast (S$12)
5. Burger Bar New York
115 Amoy Street
Nearest MRT station: Telok Ayer
Open: Monday to Saturday (11.30am to 10.30pm); Sunday (11.30am to 8pm)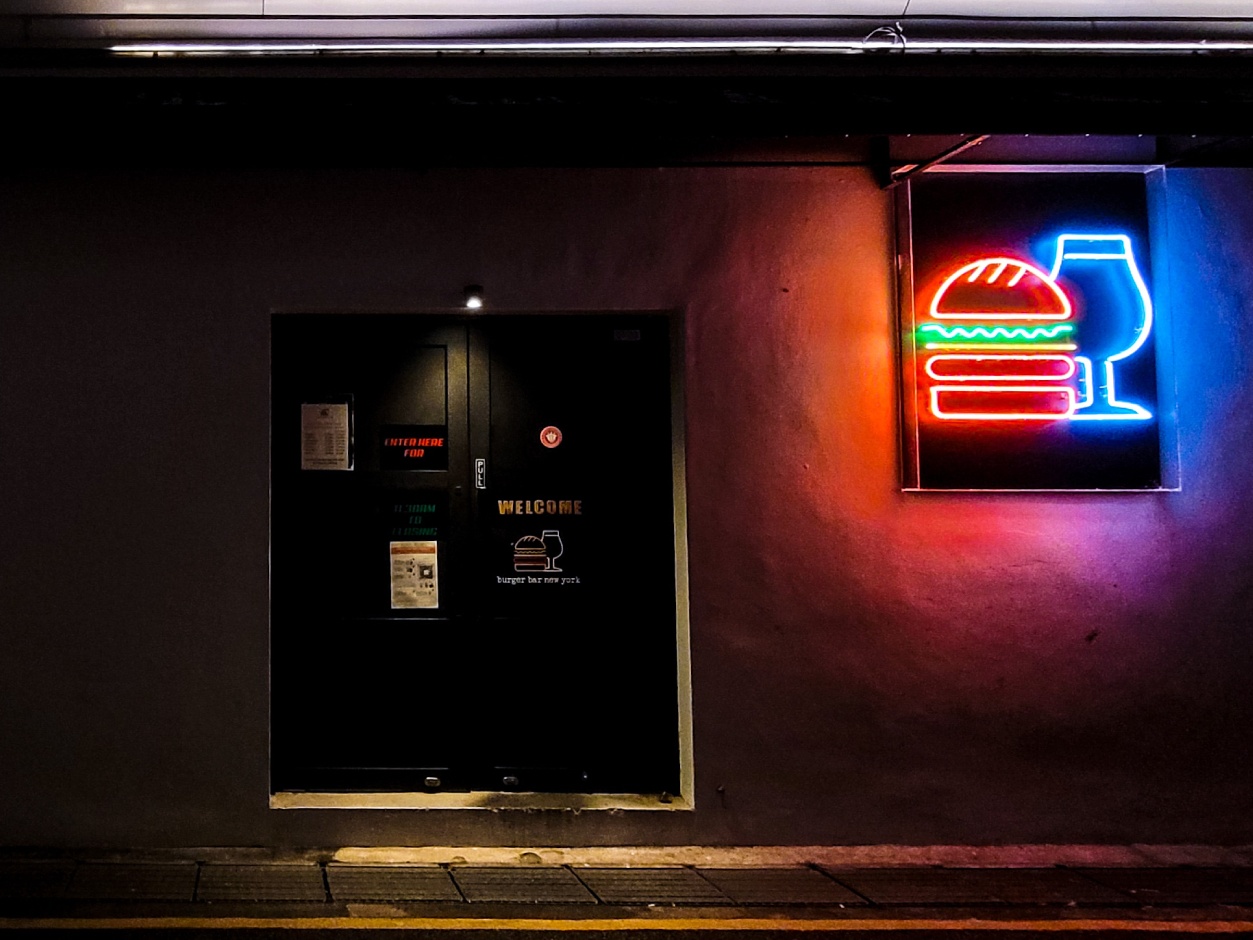 Long before Shake Shack descended on our sunny shores, there was Burger Bar New York, tucked surreptitiously along Amoy Street, with only a neon-lit entrance along Gemmill Lane signalling its existence.
The burger joint has been around since 2016 and combines quality American-style burgers with a variety of craft brews.
Aside from its hearty beef burgers — made with fresh Nebraska beef, ground fresh daily — Burger Bar does a mean pastrami sandwich and bun. The restaurant makes its pastrami in-house, doing everything from the brining to the smoking and steaming.
If beers aren't your thing, you could give its milkshakes and floats a go; the team recently added mint chocolate chip and caramel to the mix. (Or if you want a little extra kick, get the Baileys milkshake.)
What to order: Fried cod fish burger (S$21.80), pastrami sandwich (S$24)
6. Xiao Ya Tou
6 Duxton Hill, 01-01
Nearest MRT station: Tanjong Pagar
Open: Monday (4pm to 11pm); Tuesday to Friday (11.30am to 11pm); Saturday (10am to 11pm); Sunday (10am to 10pm)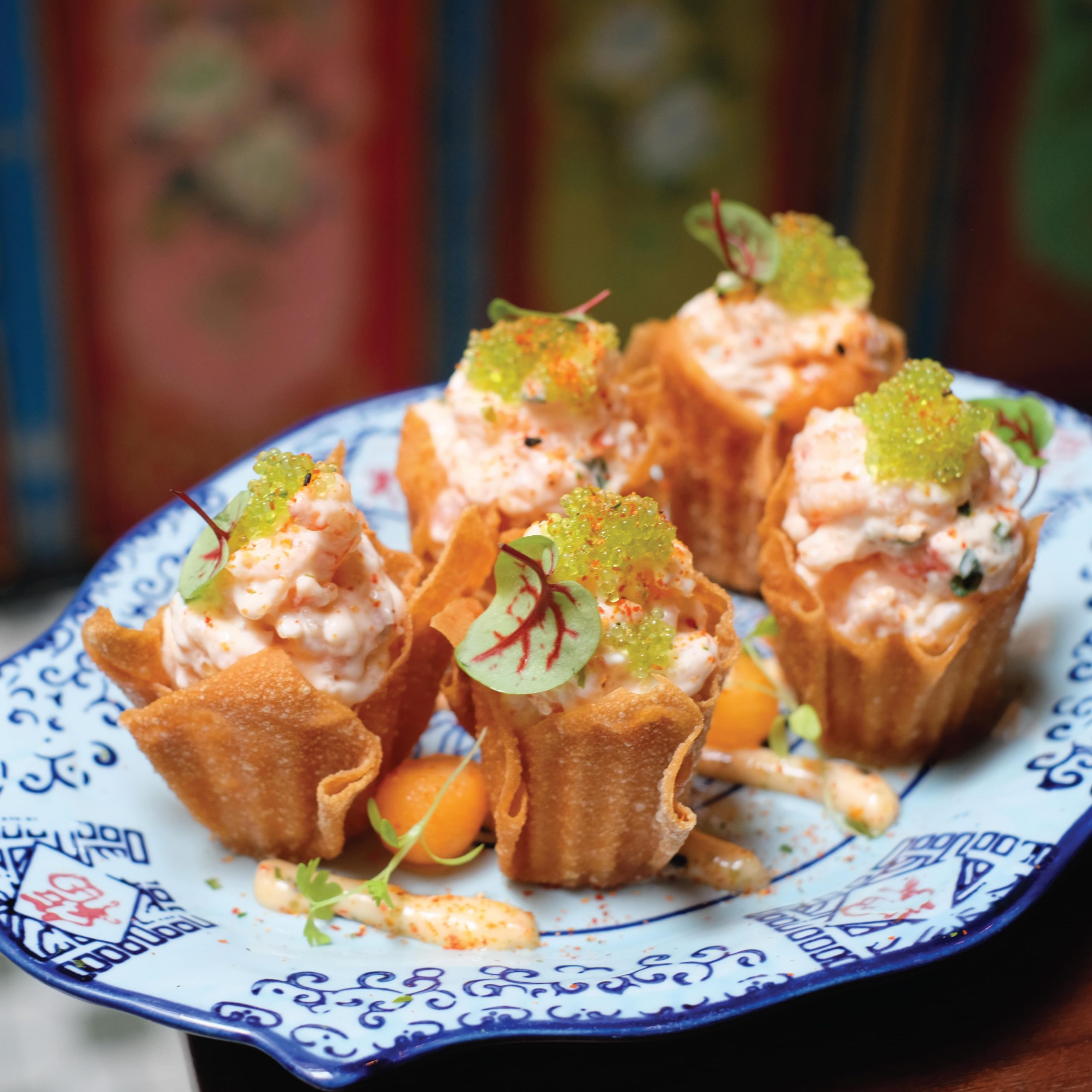 Like its name, which means "little imp" or "rebel" in Chinese, Xiao Ya Tou stands out for daring to be different in its take on Asian cuisine. The restaurant is unapologetically Asian-inspired, but look closer and you'll see a cheeky poster or two among the kitschy paraphernalia that fills the restaurant's walls.
With its eclectic is-it-retro-or-not vibes, it's a good place to hang out with your pals when you crave Chinese food with an extra zing.
Think truffle roast duck, Hokkien mee with pancetta (salt-cured pork belly), octopus and scallops, and kueh pie tee with lobster. It also has fairly extensive vegetarian alternatives to its star dishes, and is open to requests and customisations.
What to order: Lobster kueh pie tee (S$22), Hokkien mee (S$28)
7. Tempura Oji
51 Kreta Ayer Road
Nearest MRT station: Outram Park
Open: Monday to Thursday (11.30am to 2pm, 6pm to 10.30pm), Friday and Saturday (11.30am to 2pm, 6pm to 12am)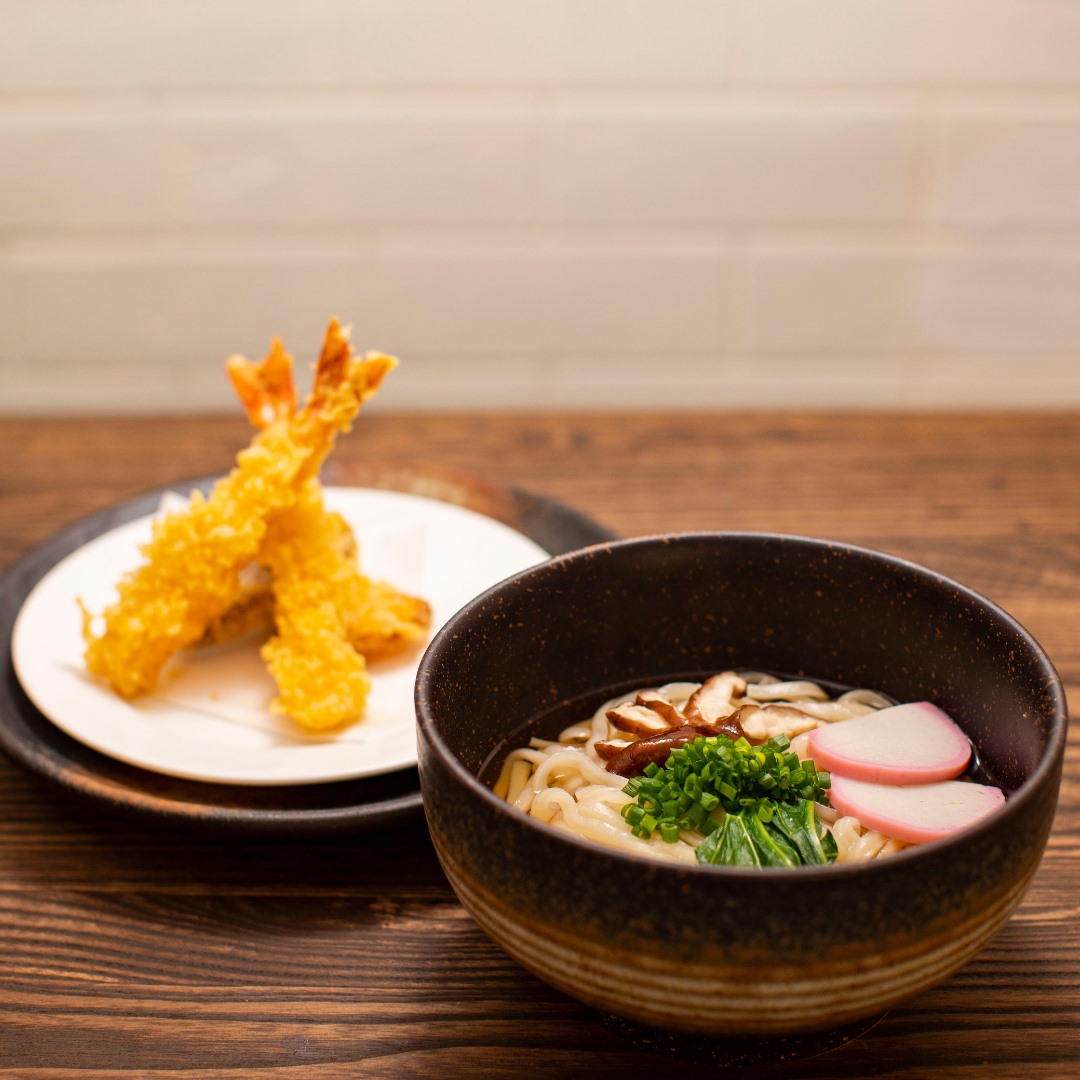 When you arrive at Tempura Oji, the space appears small and quaint. Push aside one of the fridge doors and you'll find a dining room and bar behind the shopfront.
While the hype of the hidden restaurant has since died down, it's still intriguing to have to step through a fridge to get to your dinner spot.
The place dishes out good Japanese fare focusing on tempura (hence its name). The tempura items are fairly light, so you'll find yourself ordering a number of plates to taste a bit of everything. Don't forget to check out its cocktail menu for some tipples that will go down well with the tempura.
What to order: Assorted tempura (S$11 to S$38), Oji's burnt cheesecake (S$16)
8. Blue Label Pizza & Wine
28 Ann Siang Road
Nearest MRT station: Tanjong Pagar
Open: Daily (12pm to 10pm)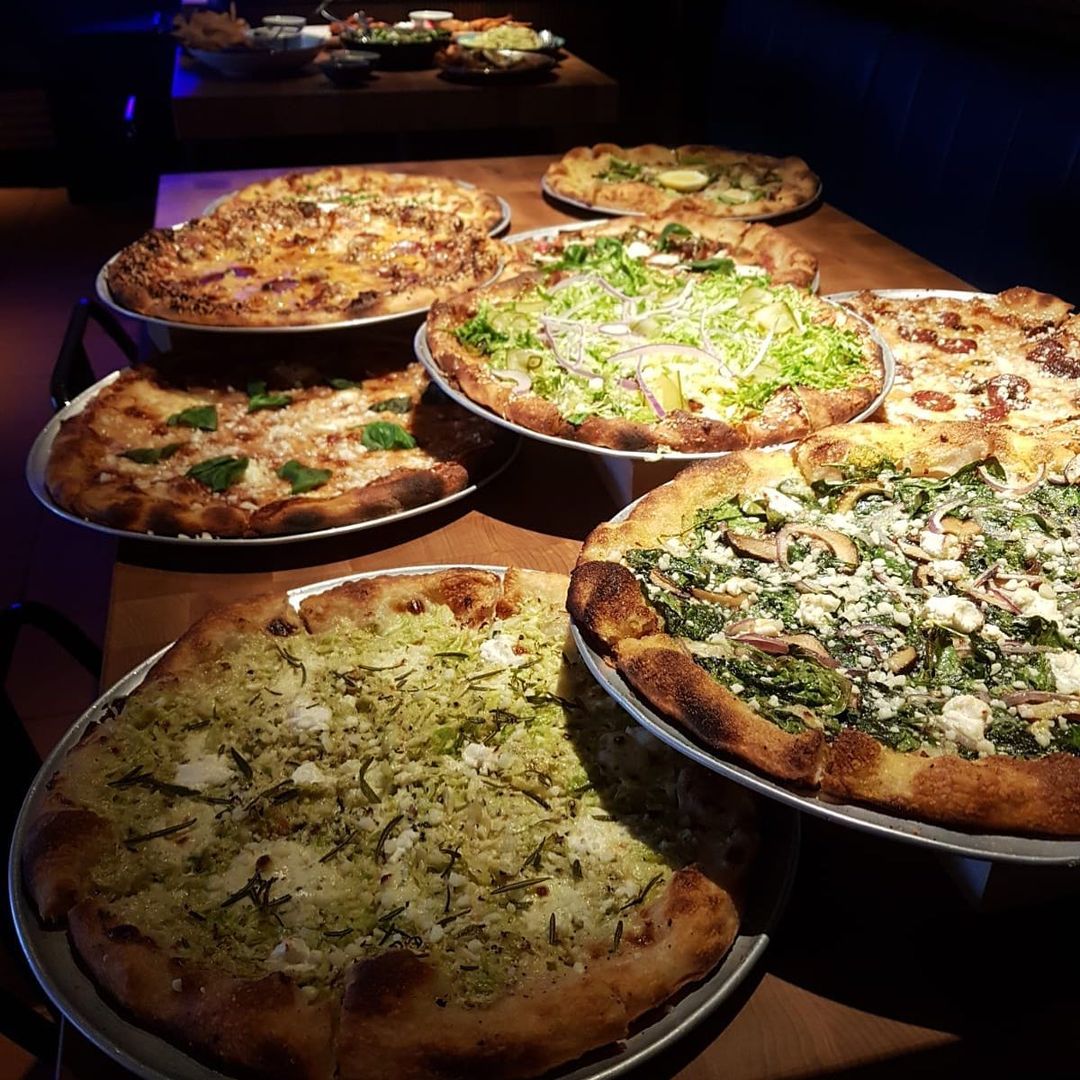 With its entrance concealed within an alley beside the main street, it's easy to miss Blue Label Pizza & Wine if you're visiting for the first time. But you won't go wrong if you keep an eye out for the blue wall and its neon signage.
Blue Label is great for groups, and its stone-fired pizzas and sides — including its extremely addictive spinach and artichoke dip — hit the spot. True to its name, the place also has an extensive wine menu.
It tends to get crowded, though, so snag a reservation if you can.
What to order: Chicago-style spinach and artichoke dip (S$23), umami bomb pizza — with shiitake, spinach, lemon, anchovy, goat cheese, and a cornmeal crust (S$33)
9. Cumi Bali
50 Tras Street
Nearest MRT station: Tanjong Pagar
Open: Daily (11.30am to 3pm, 6pm to 9.30pm)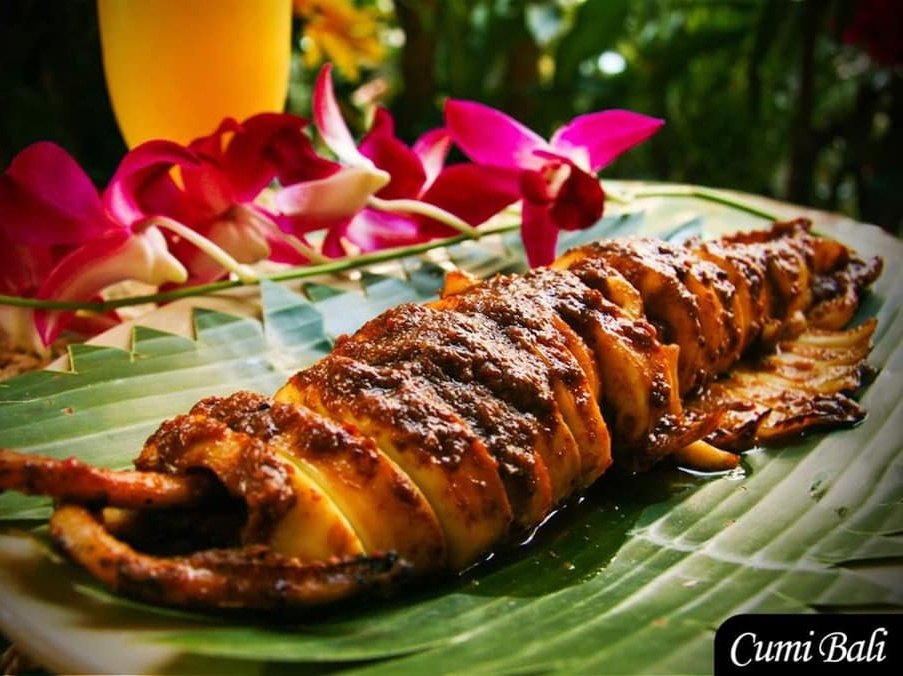 Cumi Bali is a longstanding fixture of Tanjong Pagar, which it has called home since 1989.
Originally situated along the main Tanjong Pagar Road, it moved to the quieter adjacent Tras Street last year. Step inside and you'll feel as though you've been transported to Bali, with its intricate Balinese decor, music and warm hospitality.
The restaurant is named after its signature item, a grilled squid dish doused in a spicy homemade sauce. While a meal at Cumi Bali can be costly, the price you pay is worth the tag — rustle up more people for a visit and you'll be able to try more of its dishes.
What to order: Cumi Bali — grilled squid (S$35), ayam sate madura — Javanese-style chicken satay (S$18)
10. Sura
60 Tanjong Pagar Road
Nearest MRT station: Tanjong Pagar
Open: Daily (11.30am to 3pm, 5.30pm to 10pm)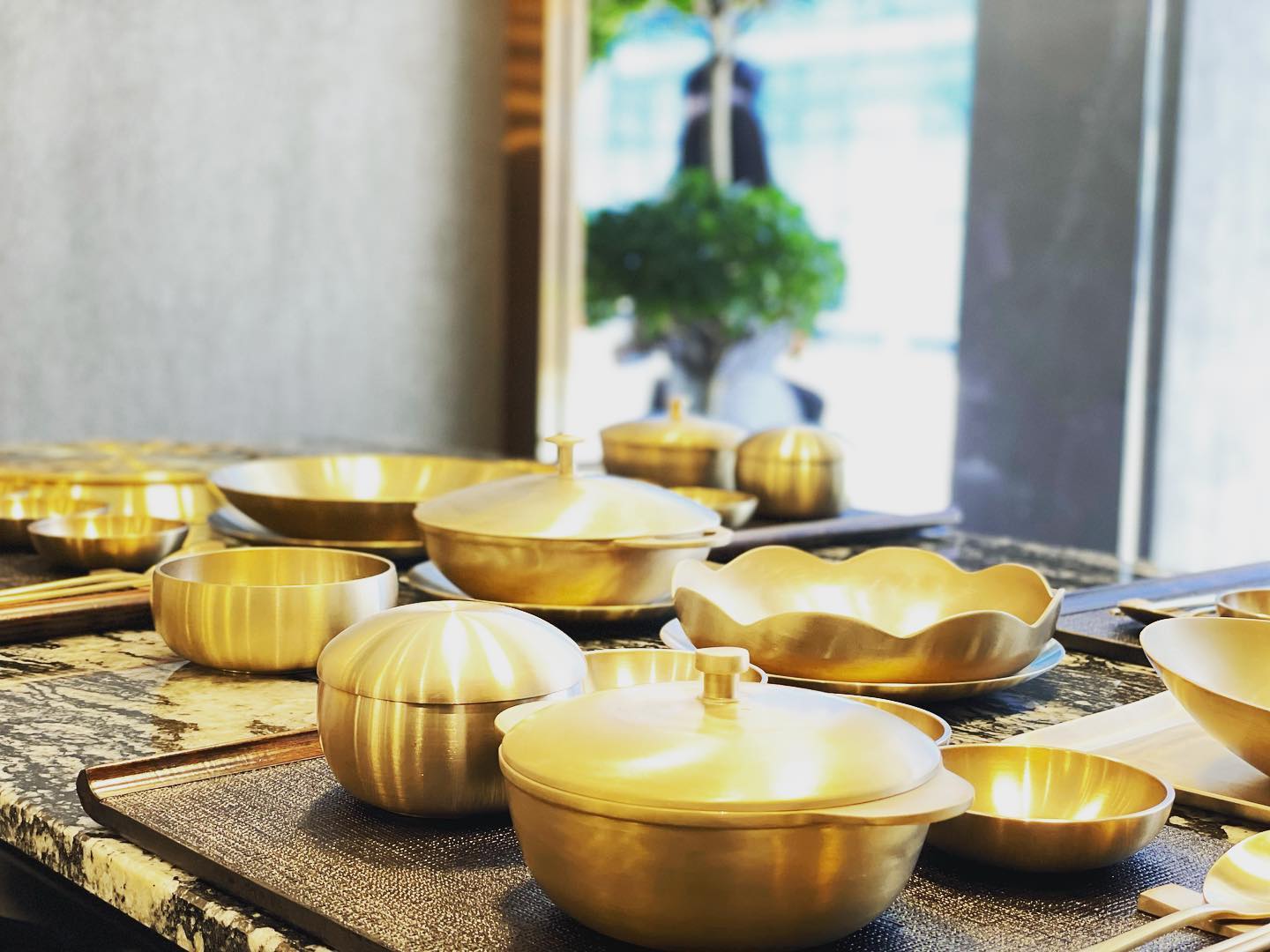 You didn't think we'd round up this collection of Tanjong Pagar eateries without a Korean restaurant, did you?
With its pristine, minimalist vibe, Sura stands out among its Korean barbecue neighbours — and understandably so.
Unlike the usual barbecued meats and fried chicken that many people associate Korean food with, Sura offers Hanjeongsik, a traditional Korean full-course meal typically served in a formal setting. With meat, vegetables, soup, steamed food and a hotpot, it's a crash course in K-food.
All you've to do is decide between Korean sashimi or a grilled meat menu, and the restaurant takes over, serving course after course.
What to order: Korean sashimi and assorted seafood course with sangcharim — a traditional Korean meal table set-up (S$120)
Rappu, Coucou Restaurant, Burger Bar New York, Xiao Ya Tou, Tempura Oji, Blue Label Pizza & Wine, and Cumi Bali are on the GrabFood delivery service. You can also book a ride to these places.