Lou Shang by Mama Diam: A quirkily designed HDB-themed cafe & bar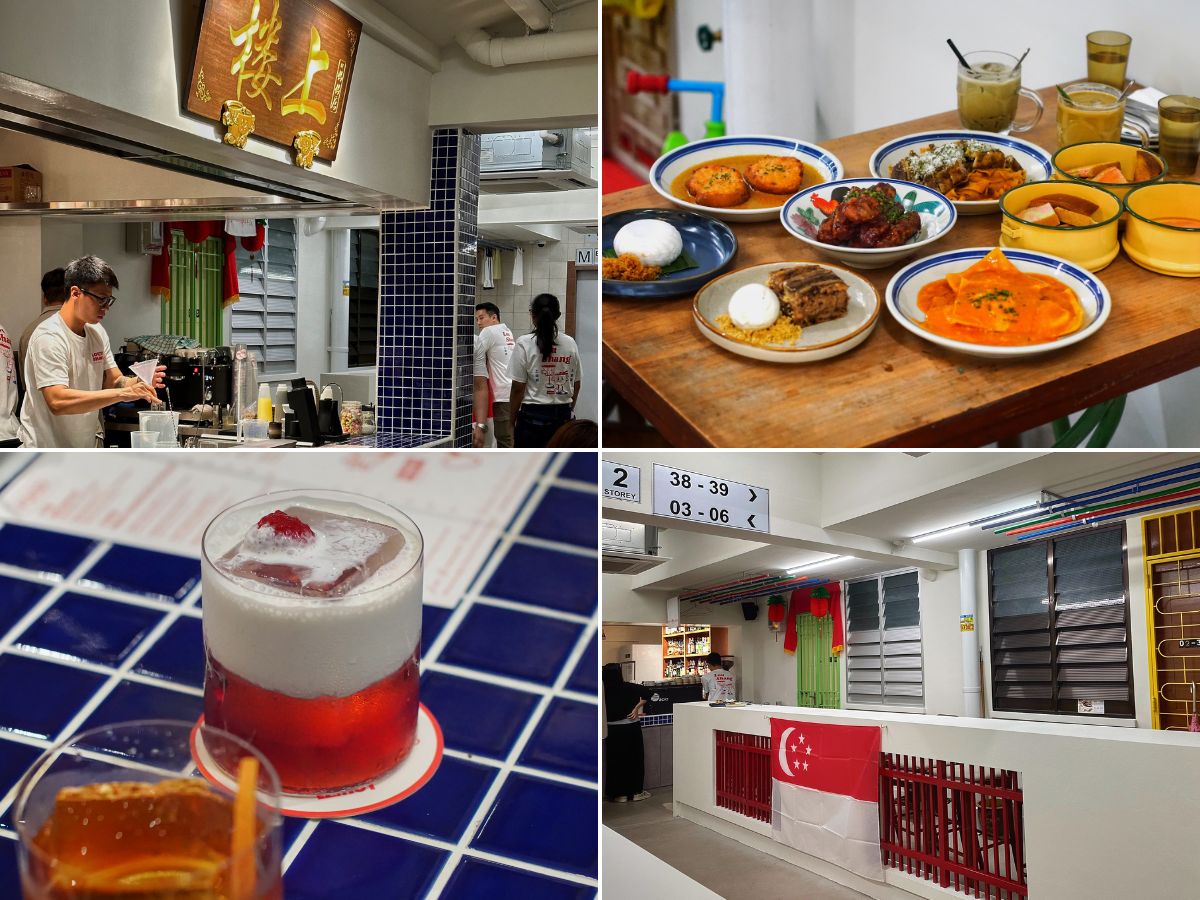 Are you the type to enjoy immersing yourself in a meticulously designed, themed cafe? Then you have to check out the new cafe-bar Lou Shang that officially opens on August 22.
The new concept is hidden on the second floor of the viral Prinsep Street hidden bar, Mama Diam, which attracted oodles of hype when it first opened.
Opened by the same creative minds behind the whimsical Mama Diam and Synthesis, Lou Shang x Mama Diam is a brand-new concept that revolves around the same theme of nostalgia.
By now, most would be familiar with Mama Diam. The viral sensation pays homage to the classic mama shops that once flourished in the void decks of every HDB estate. It has a display of old-school candies, magazines and toys, and even re-used shelves from a true-blue mama shop that has since closed.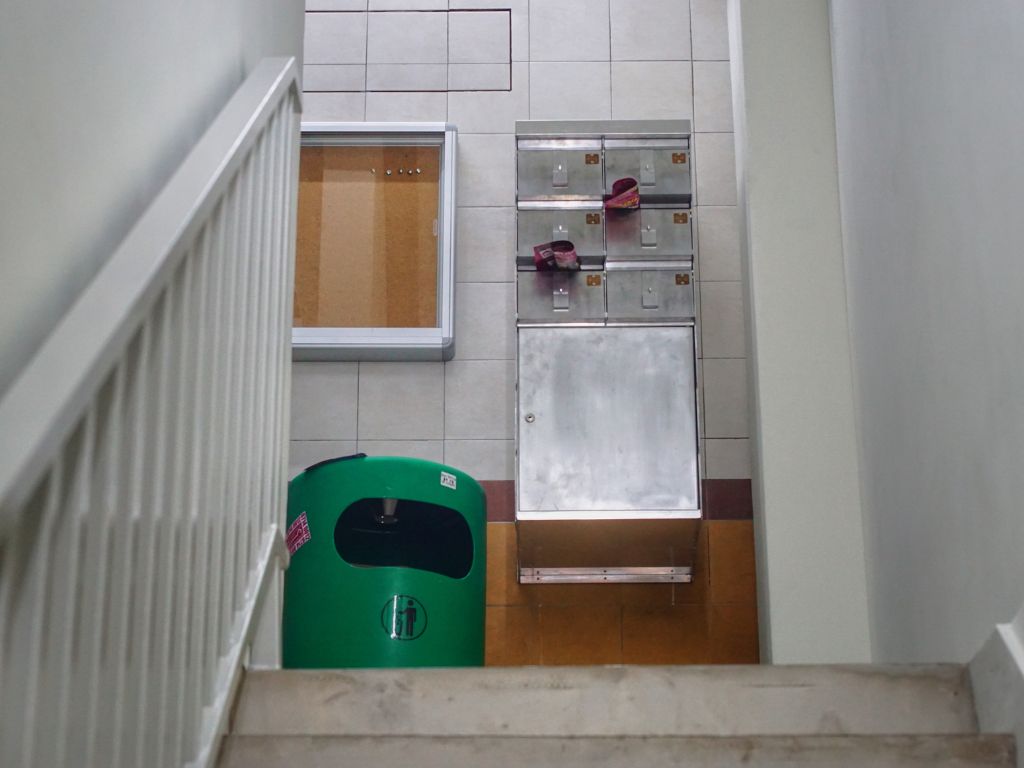 Lou Shang, which translates to "upstairs", is an extension of the concept. It quite literally recreates the sights and vibes of HDB dwellings from the 1980s and 1990s.
The immersion starts before you even enter the cafe: A row of messy letterboxes are the first objects you see when you ascend the stairs.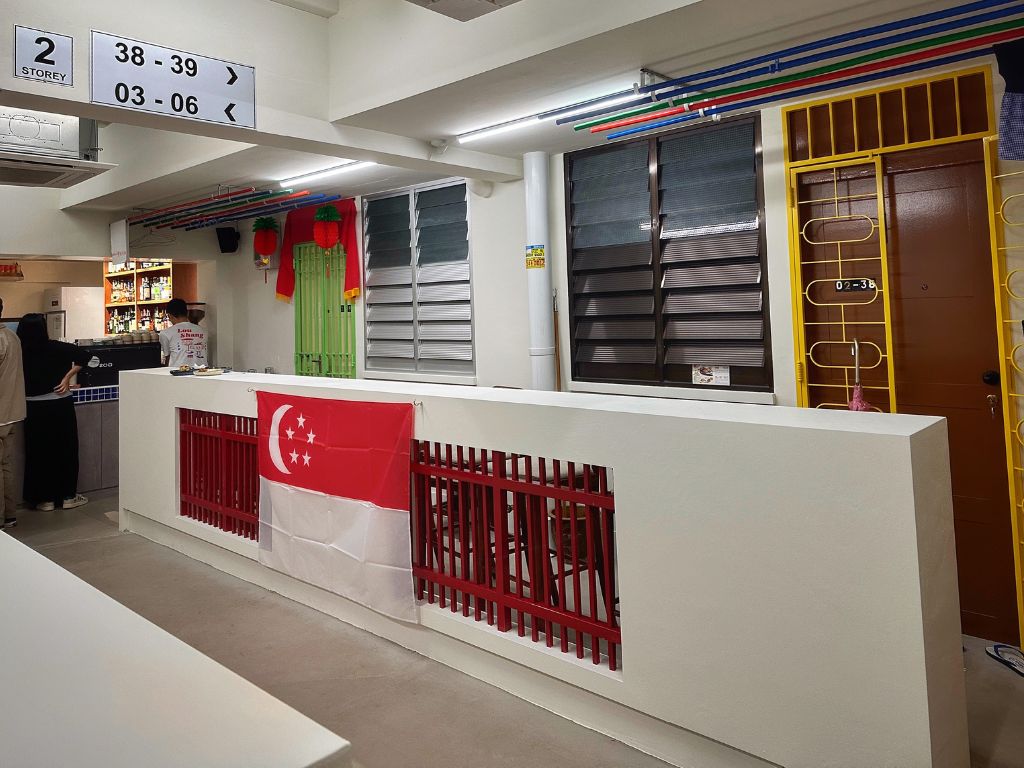 Along its side are an array of fliers, stickers and noticeboards, surrounding what looks like an old-school lift door. While the etchings above the door indicate that it could transport you to a few different levels, it actually functions as the secret entrance to Lou Shang.
Once you're past the lift door, you'd be greeted by another tremendously nostalgic sight: Lou Shang's cafe space is strikingly reminiscent of HDB living spaces.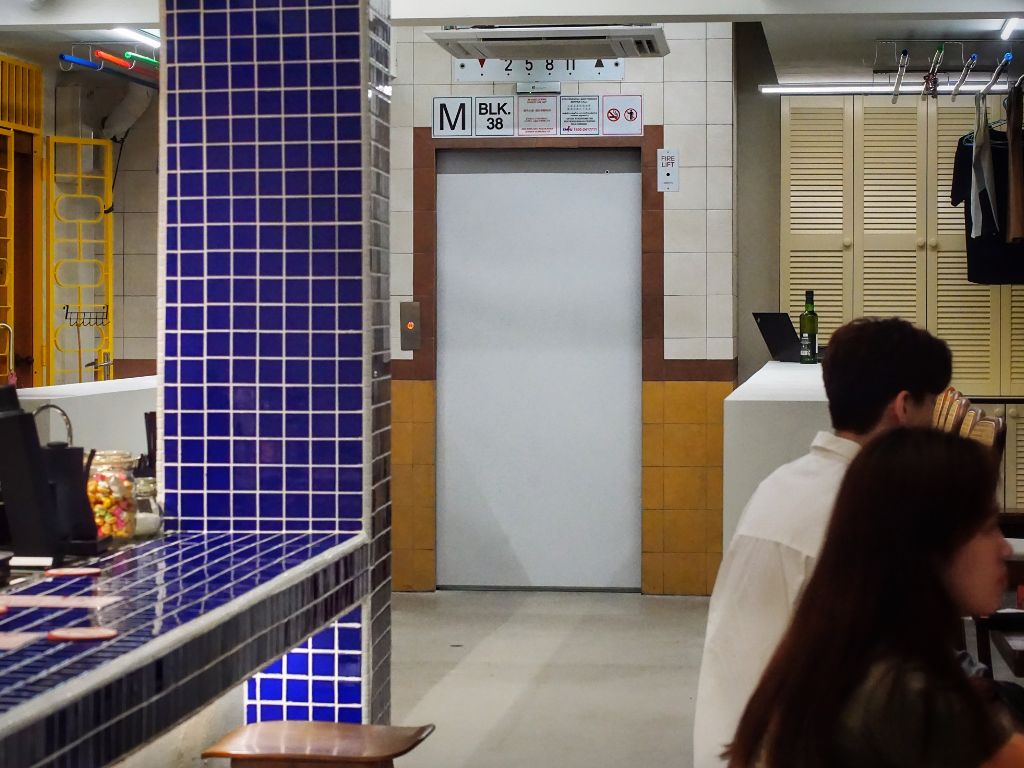 It's flush with bamboo poles, hanging army apparel, electrical meter boxes and even rustic metal house gates — the attention to detail is staggering.
The concept here is rather interesting, too. Lou Shang is a daytime cafe that transitions into a speciality bar once the clock strikes 5pm. 
During cafe hours, seats are available on a walk-in basis only, while reservations can be made if you're heading in for alcoholic drinks after 5pm.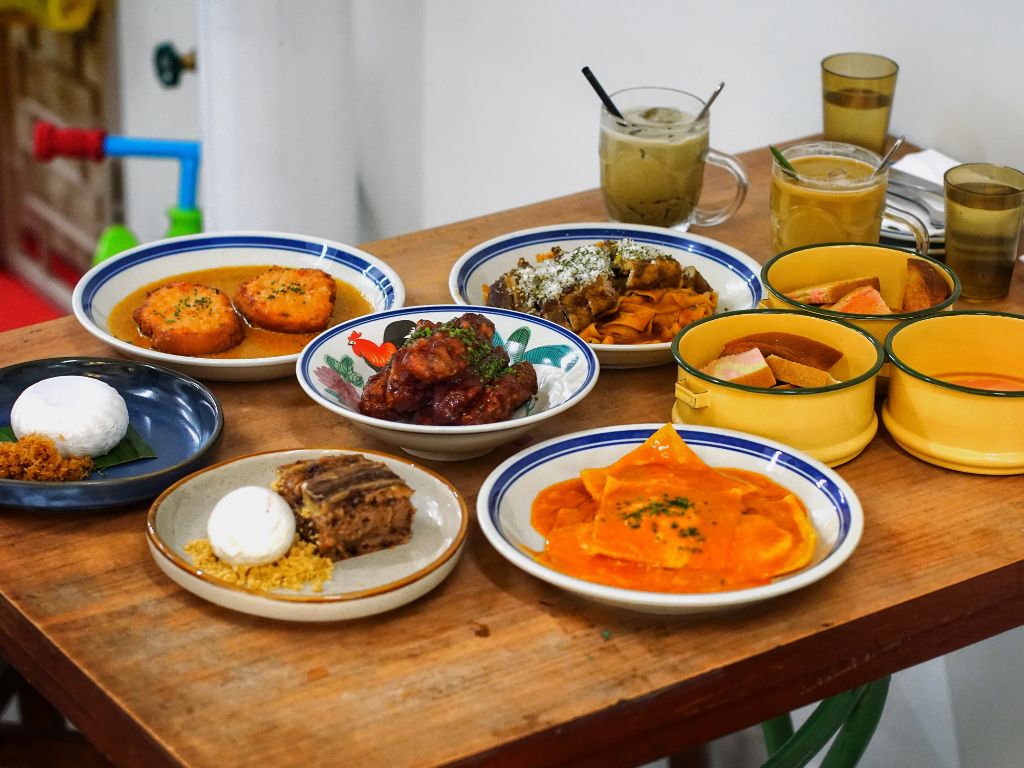 Like the other two sibling concepts masterminded by owner Sebastian Ang, the Lou Shang's menu is an intriguing medley of influences, starting from local favourites and stretches all the way to Italian pasta.
To accommodate the day-to-night switch, the menu is segmented into breakfast, lunch and dinner. Since the concept is currently in the soft launch phase, its menu and prices are subject to changes.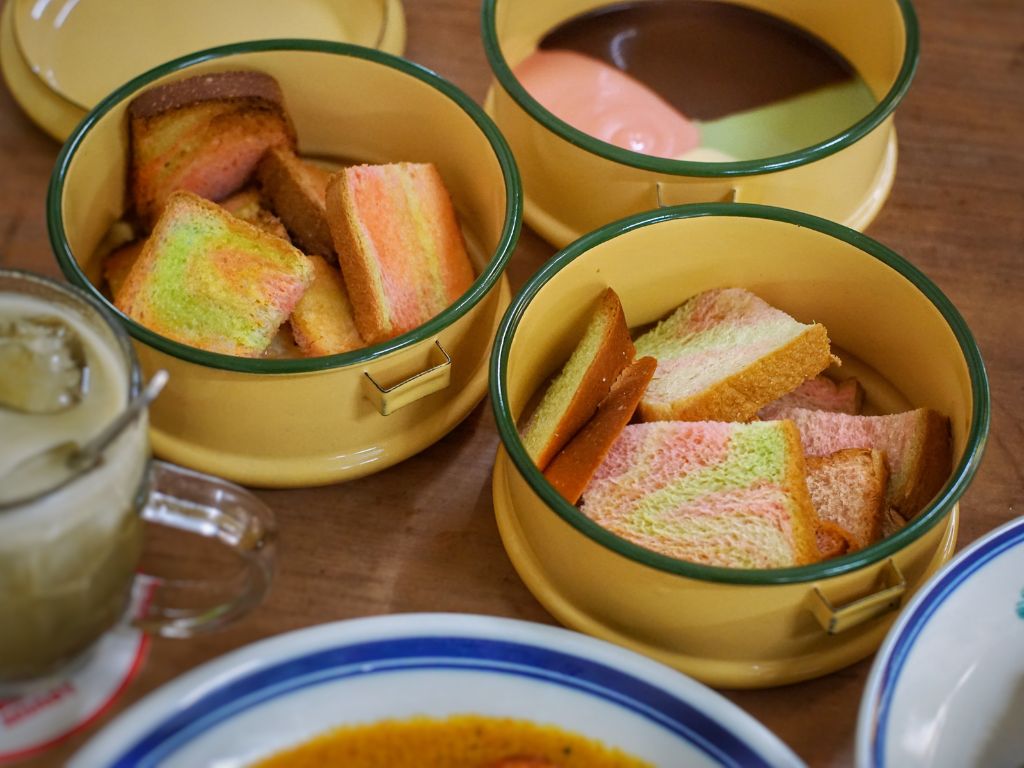 Breakfast is available until 12pm and only has one item — the rainbow roti (bread, S$10). This comes with four different custard dips for you to dip into: Chocolate, kaya, bandung and milk.
The rest of the daytime menu (available until 5pm) sees a spate of creative dishes, especially under the "handmade noodles" category where the noodles are freshly made to deliver the most toothsome texture.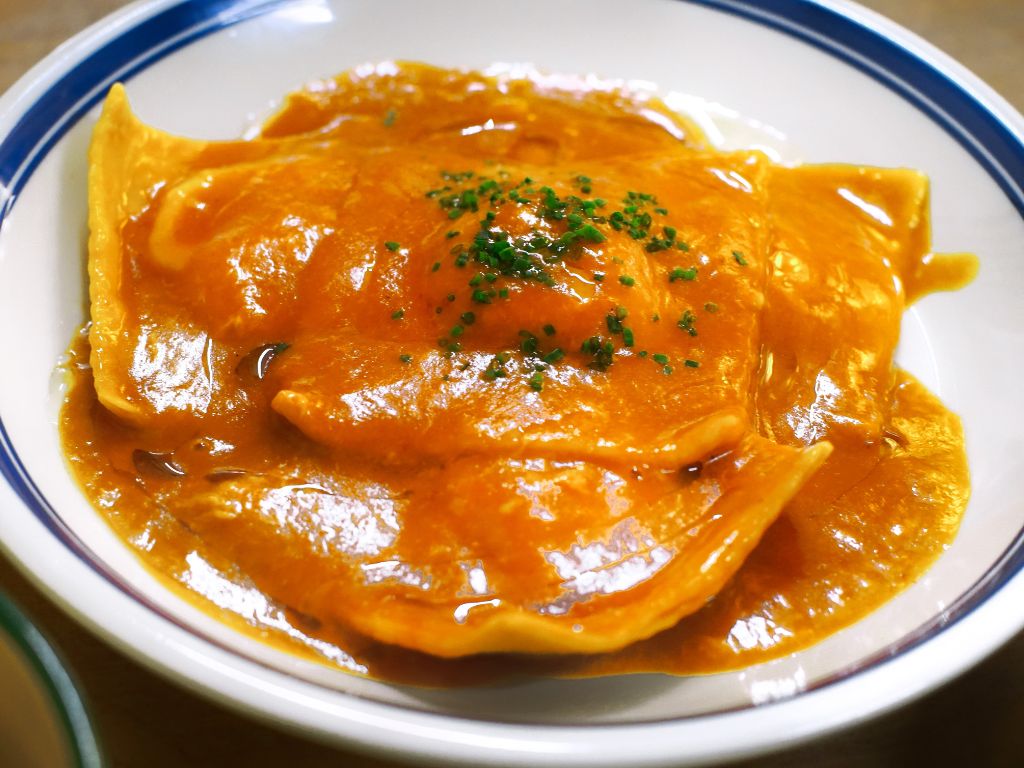 While there were a plethora of interesting creations, the stand-out had to be the Chilli Crab-tivating (S$20), which consists of crab meat, ricotta and feta parcelled into individual dumplings, then drenched in a tangy chilli crab sauce.
Other comforting twists come in the form of Prawn-tastic Adventure (S$18), a hokkien mee-inspired ravioli dish, and Murgh Makani (S$18) that is served with a butter chicken-esque sauce.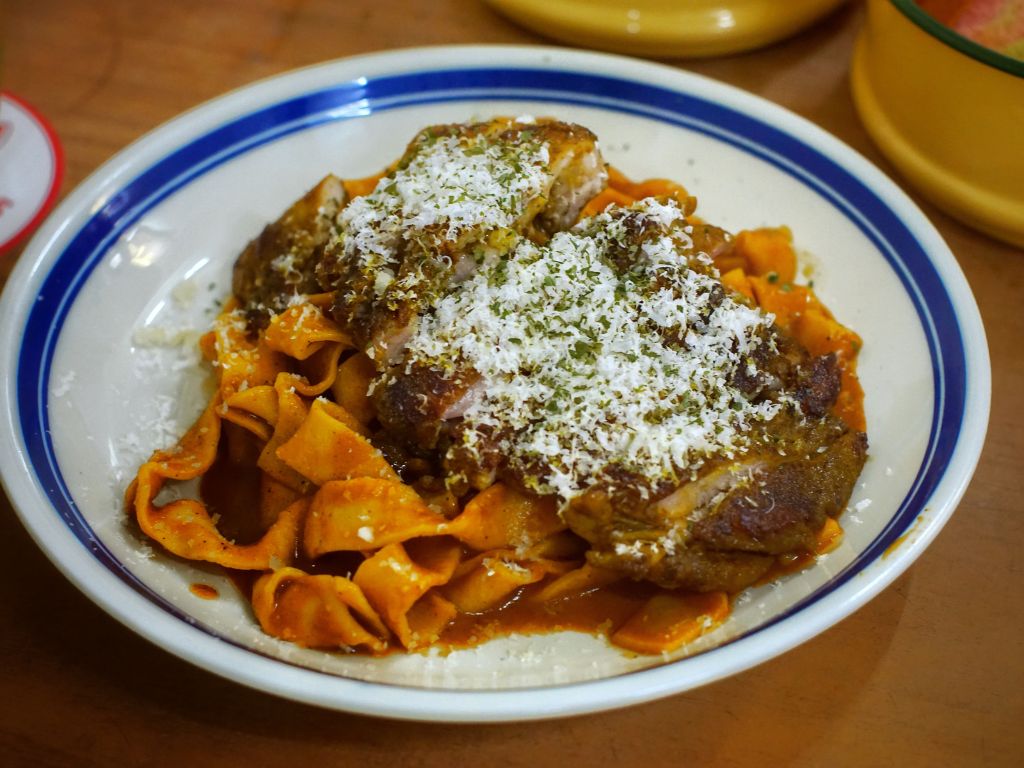 There's also an assortment of desserts on the menu to satiate various cravings, including an adorable entremet that resembles a tutu kueh (S$13).
The outer "kueh" layer is fashioned out of meringue and cuts open to reveal a glut of fragrant desiccated coconut.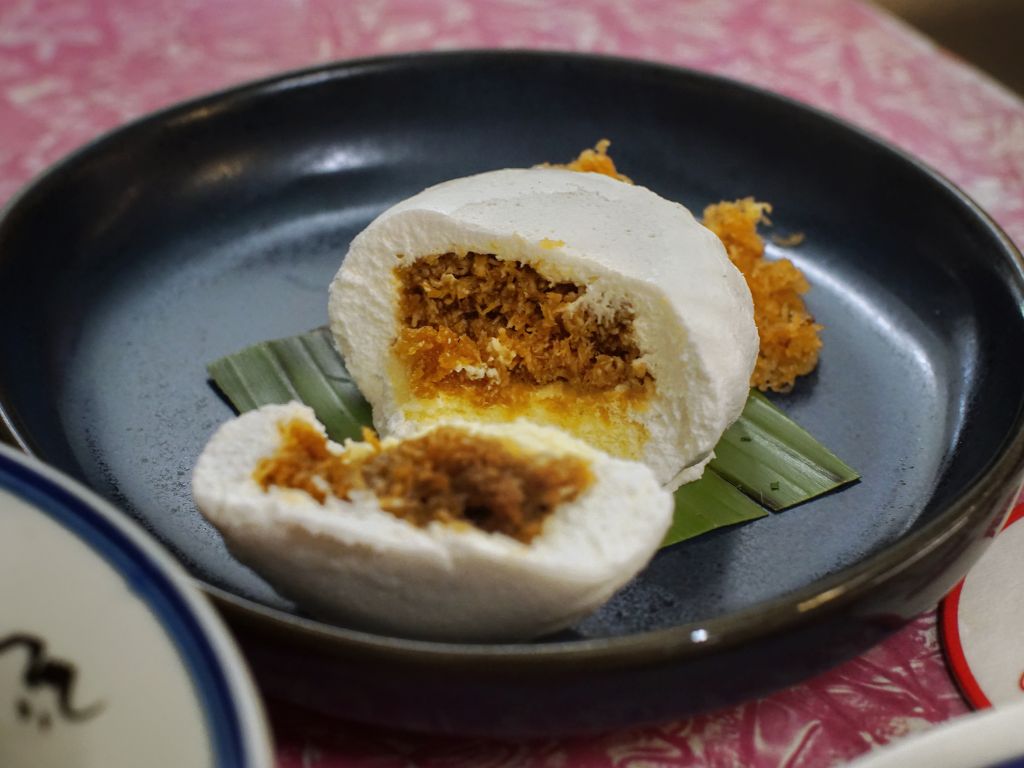 While the noodles and desserts are available only up until 5pm, Lou Shang's menu also contains a curation of small bites that are available all day.
One intriguing bite is the Cola Pok Pok Keh (S$12), coated in a sweet and slightly tangy glaze based on old-school coca-cola chicken recipes — very addictive.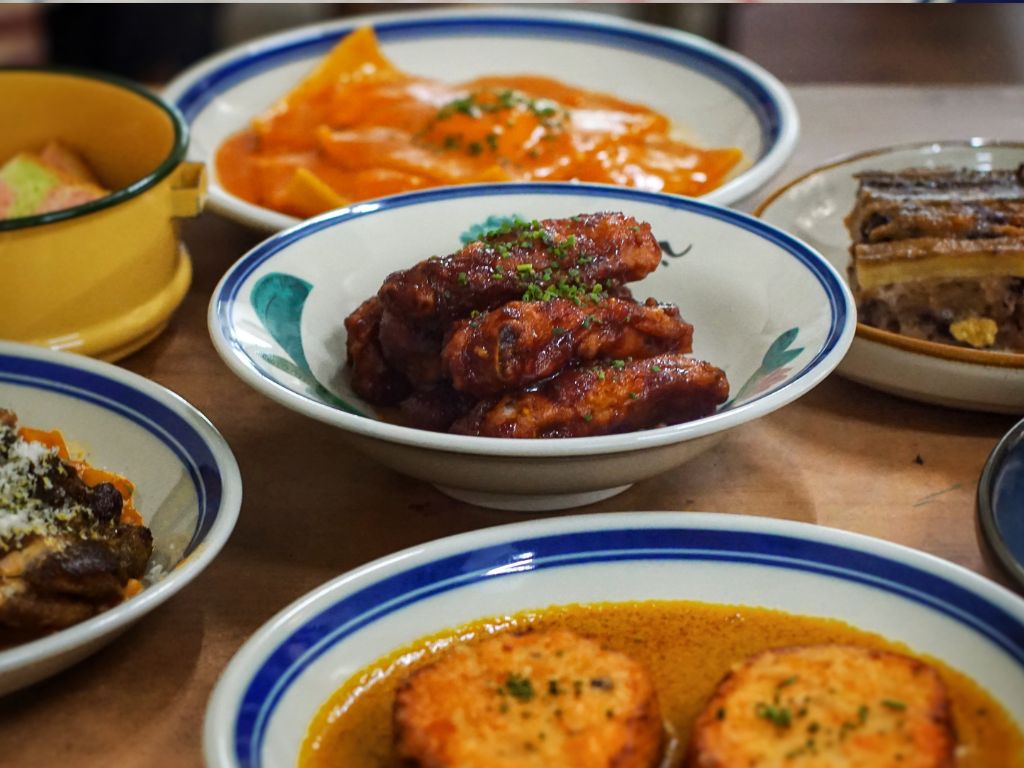 The menu also pays homage to the old-school pairing of jiam tao roti (baguette) and curry in the Roti Hey! (tiger prawn, french baguette, nyonya vegetable curry, S$13) where soft toast is paired with a rich curry for extra oomph.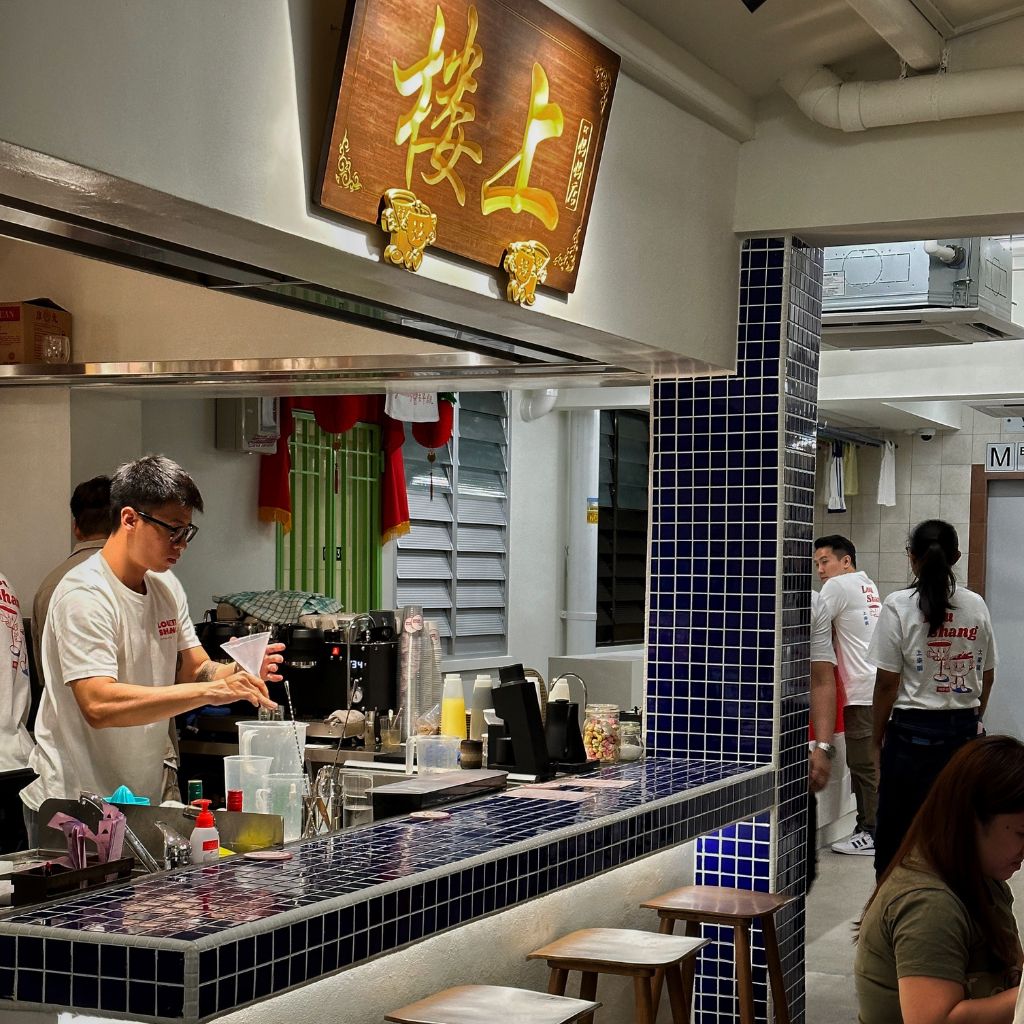 Other than the myriad of creative grub, Lou Shang's drinks are also concocted with local-inspired quirks in mind.
Similar to the food options, the beverage menu is split into two: Beverages such as coffee and tea are available until 5pm, while cocktails take over from 5pm onwards.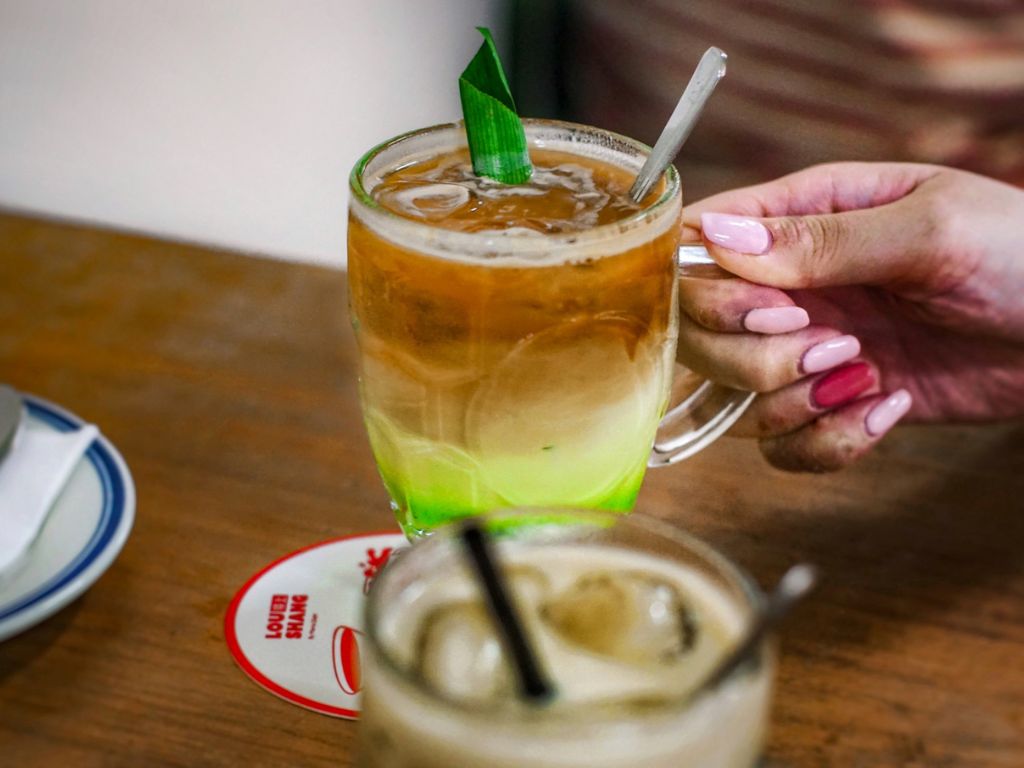 While the daytime menu has the standard black (from S$4.50) and white (from S$5.50) coffee, most diners would be more intrigued by Lou Shang's unorthodox concoctions.
We're talking about Pei Pa Koa latte (S$6), the delightfully aromatic and balanced pandan kaya latte (S$7) and Hochinchow (S$8), which blends hojicha with sweetened grass jelly.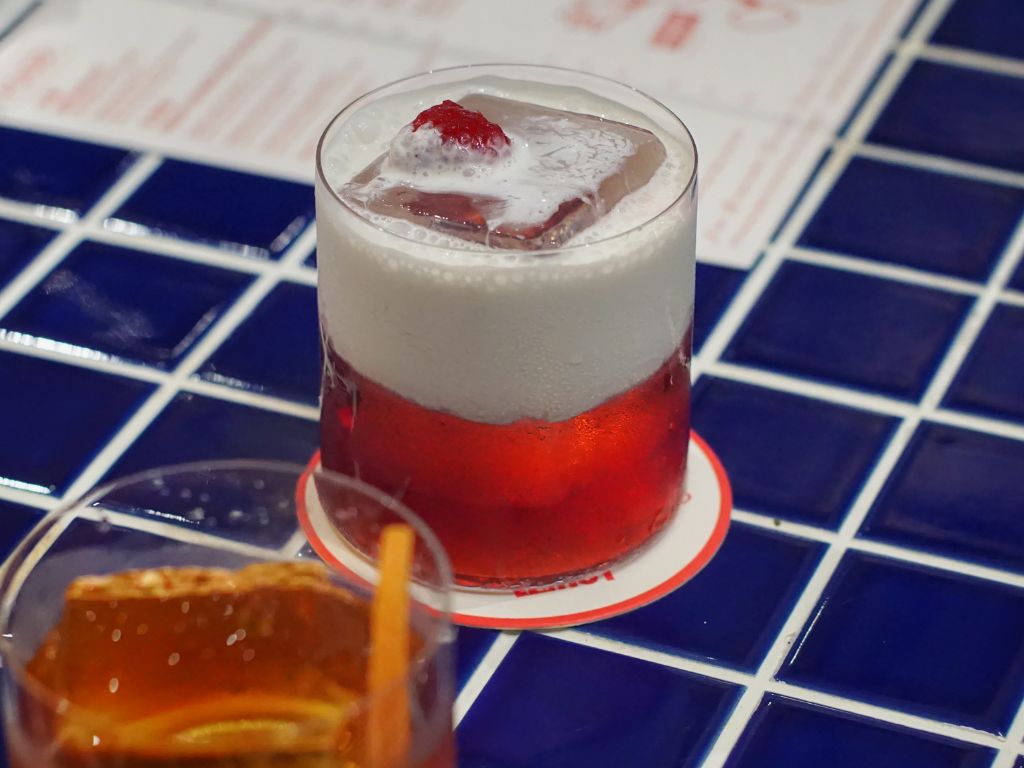 38 Prinsep Street, 02-02
Nearest MRT station: Bencoolen
Open: Tuesday to Thursday (9am to 5pm, 6pm to 11pm), Friday and Saturday (9am to 5pm, 6pm to 12am), Sunday and Monday (9am to 5pm)
38 Prinsep Street, 02-02
Nearest MRT station: Bencoolen
Open: Tuesday to Thursday (9am to 5pm, 6pm to 11pm), Friday and Saturday (9am to 5pm, 6pm to 12am), Sunday and Monday (9am to 5pm)