Nesuto unveils second cafe at Jewel with outlet-exclusive cakes and chocolate bonbons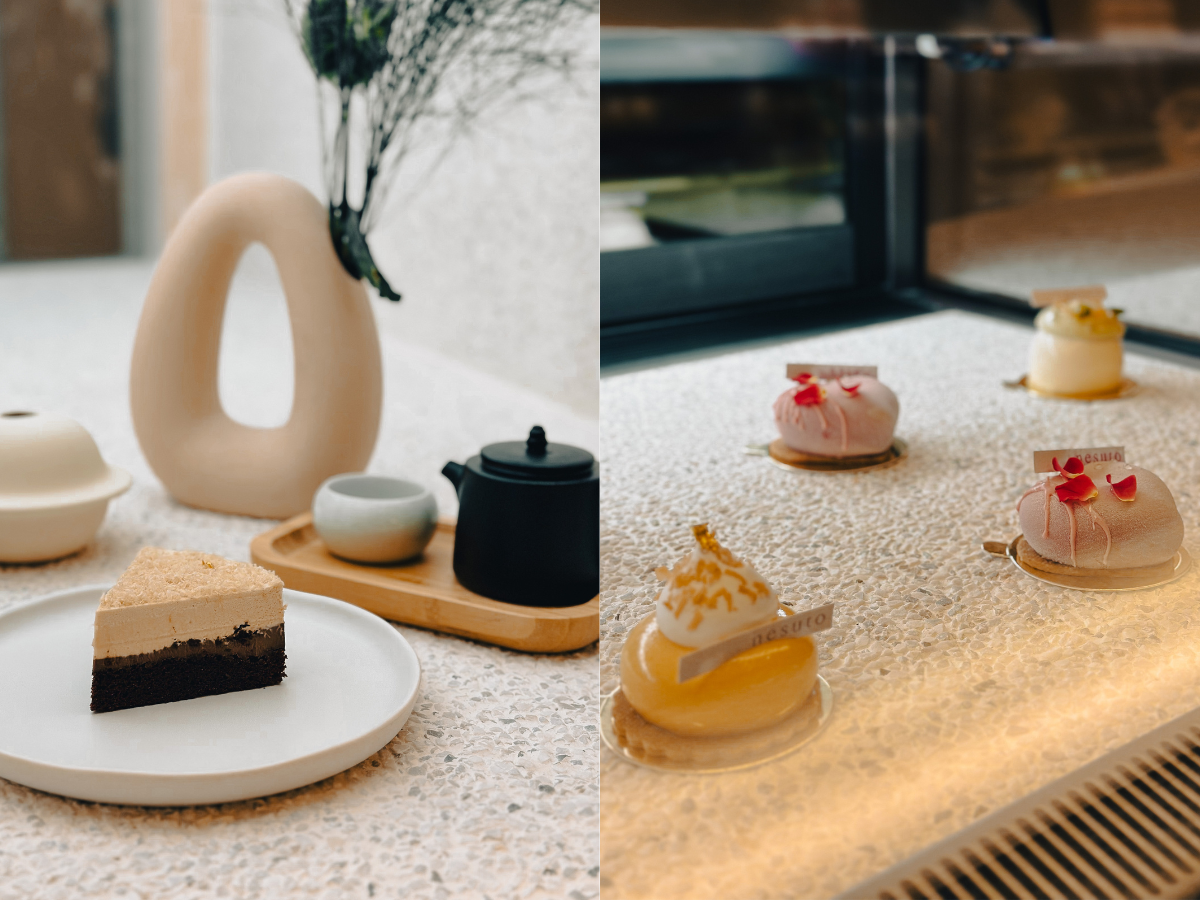 New cafe alert: Local Japanese-French patisserie brand Nesuto will be at Jewel soon. The cafe will be opening its second nest at Jewel Changi Airport on July 24. 
Beyond an all-new lineup of outlet-exclusive desserts and chocolate bonbons, the popular patisserie's newest outlet also sports a chic, minimalistic interior. 
Nesuto's name translates to "nest" in Japanese, which embodies the brand's vision to build an inviting space that inspires return visits — just like a bird coming home to its nest.
As part of a recent rebrand, Nesuto has swapped its original bird motif for a new design of an egg resting atop a nest.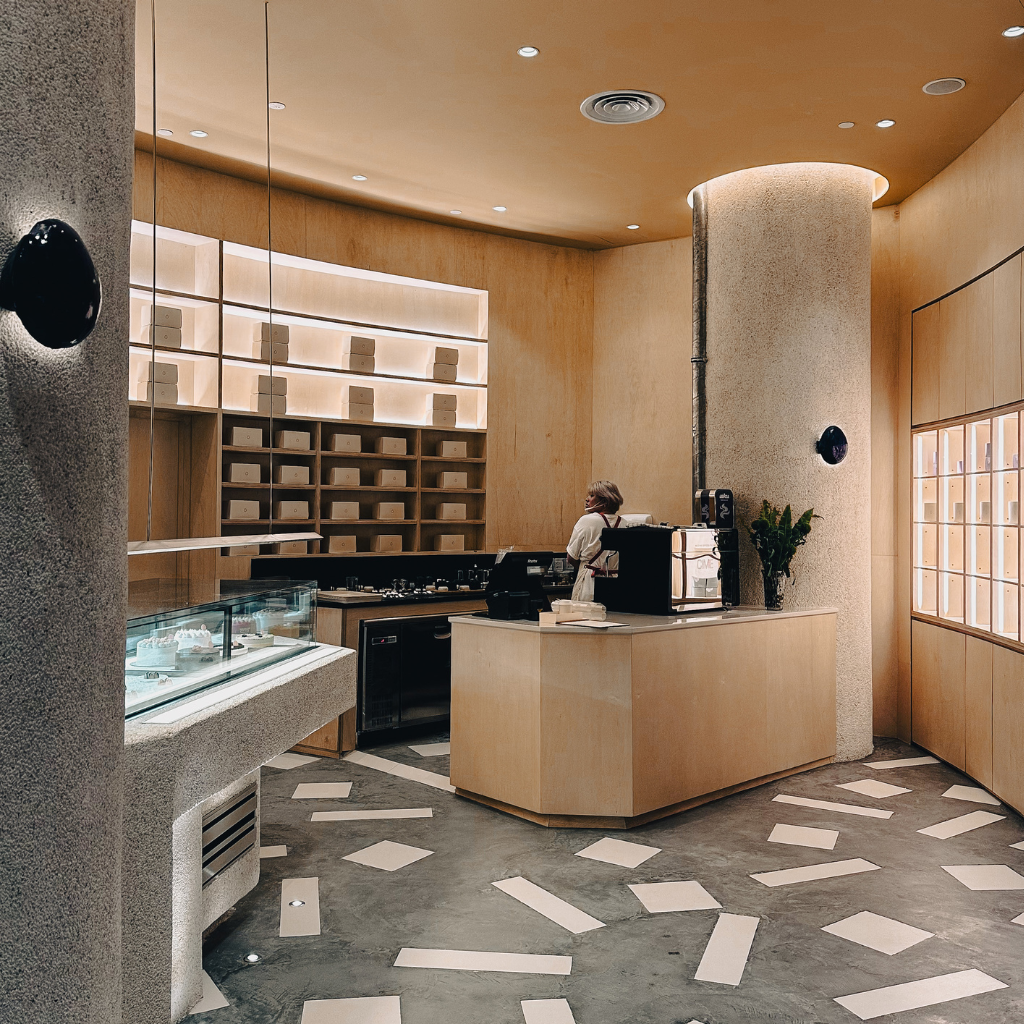 Set foot into the 30-seater Nesuto Jewel cafe and you'll be struck by its carefully designed interior. The store features curved lines and soft textures that mimic the contours of an egg — a playful design choice that pays homage to Nesuto's origins. 
It's an inviting space that exudes cosiness and warmth, complete with pebble-washed pillars, wooden fittings and textured wall finishes that are meticulously painted by hand. 
Every corner is set up to be picture-perfect, so you'll get amazing pictures for the 'gram no matter where you're seated at.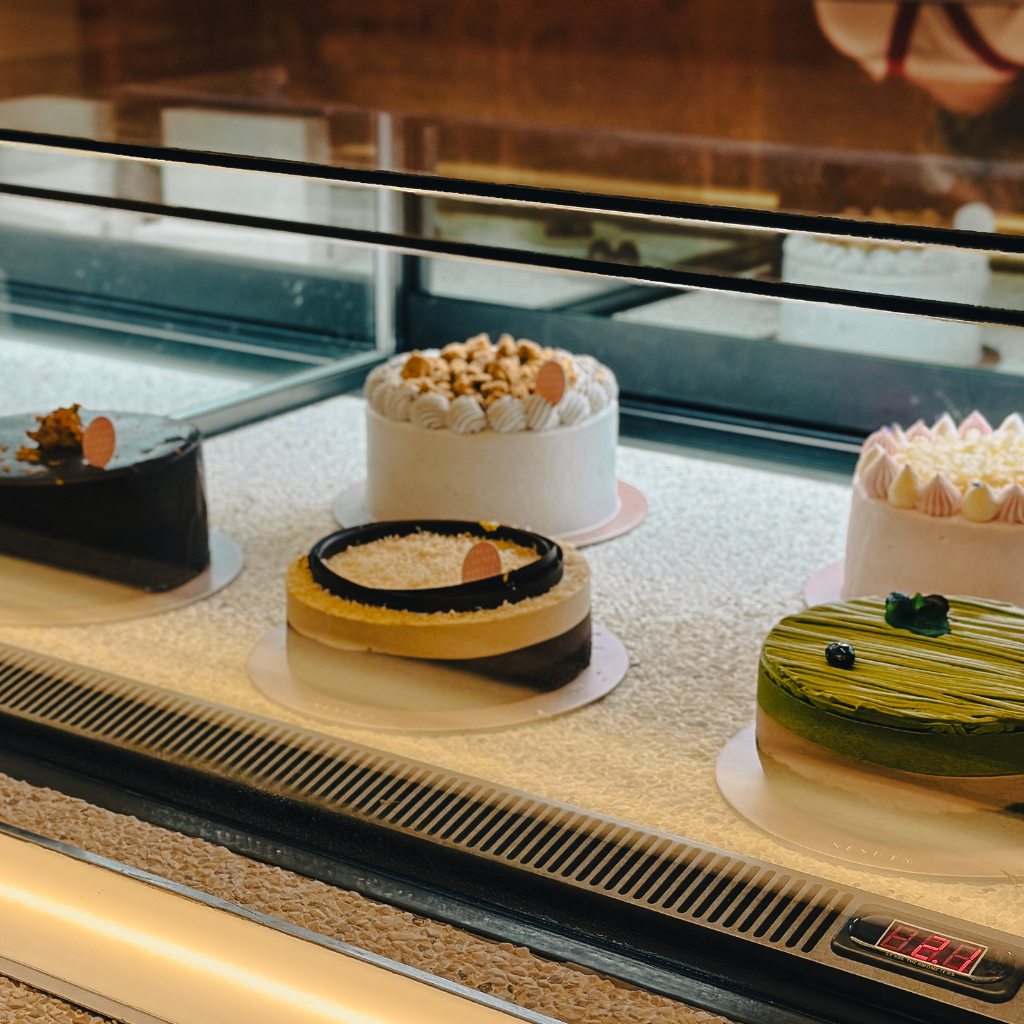 Alicia Wong is the co-founder and executive pastry chef behind Nesuto's exquisite cakes. As an expert in marrying flavours and textures, she has doled out artisanal desserts that impress. 
For Nesuto's signature bakes, she draws inspiration from Japanese flavours, courtesy of her regular trips to Japan. Some of these include the yuzu raspberry (S$11.20) and Konichiwa Hojicha (S$11.90) cakes.
Wong prides herself on using pure, quality ingredients in her recipes, which allow the flavours to shine. 
She also uses traditional French pastry techniques to bring her dream creations to life, such that each handcrafted treat is unique and close to her heart.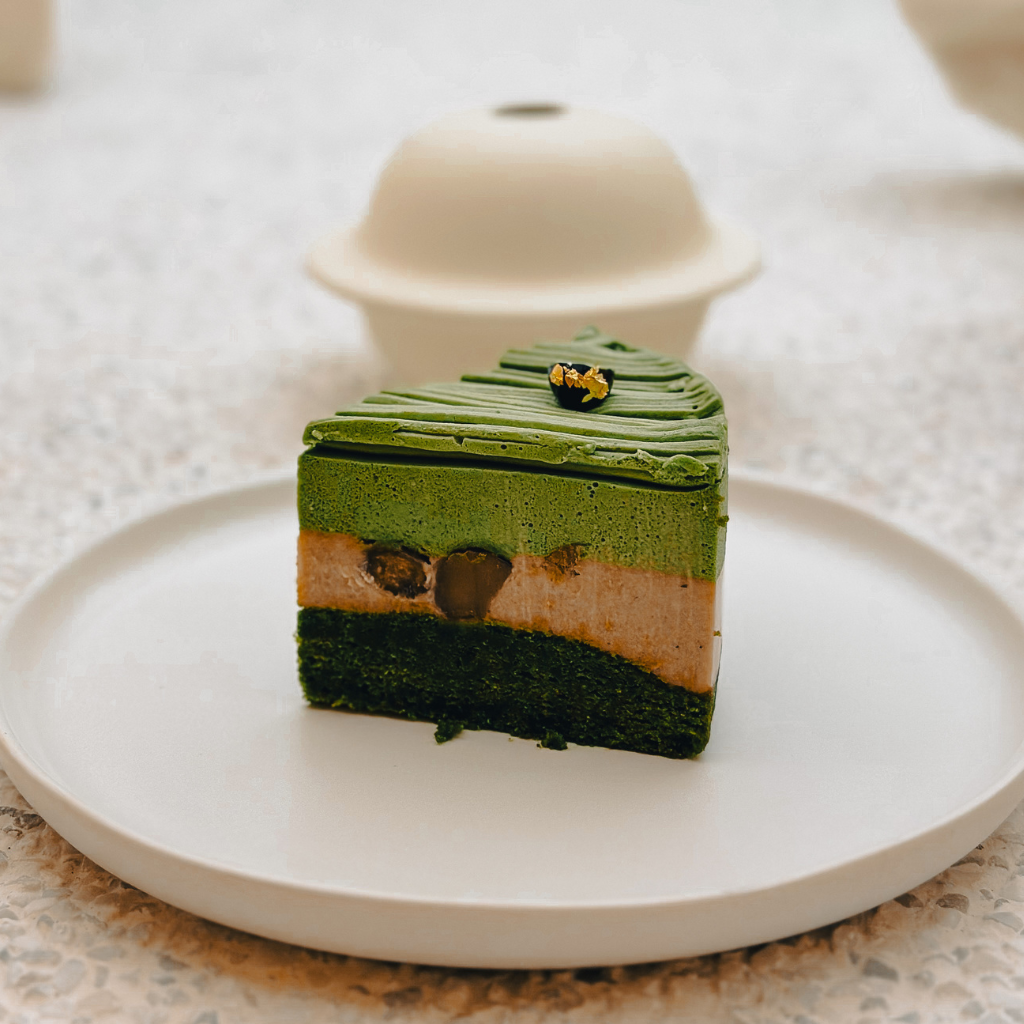 The Nesuto Jewel outlet-exclusive cakes did not disappoint. There are three new flavours to look forward to on Nesuto Jewel's menu: Matcha chestnut (S$12.90), whisky chocolate (S$11.90) and chocolate orange (S$11.20).
Wong recommends that the cakes be tasted in a three-part manner, alongside different pairings of tea to cleanse your palate. 
We start with the cake bearing the lightest of flavours: Matcha chestnut. 
It's a heartwarming creation that draws on Wong's memory of being in Japan during the winter, sipping on matcha latte while enjoying the scent of roasted chestnuts in the air. 
It is an Uji matcha mousse cake featuring a delectable custard base with layers of chestnut mousse and matcha chantilly cream — take a bite into it and you'll also find chunks of chestnuts.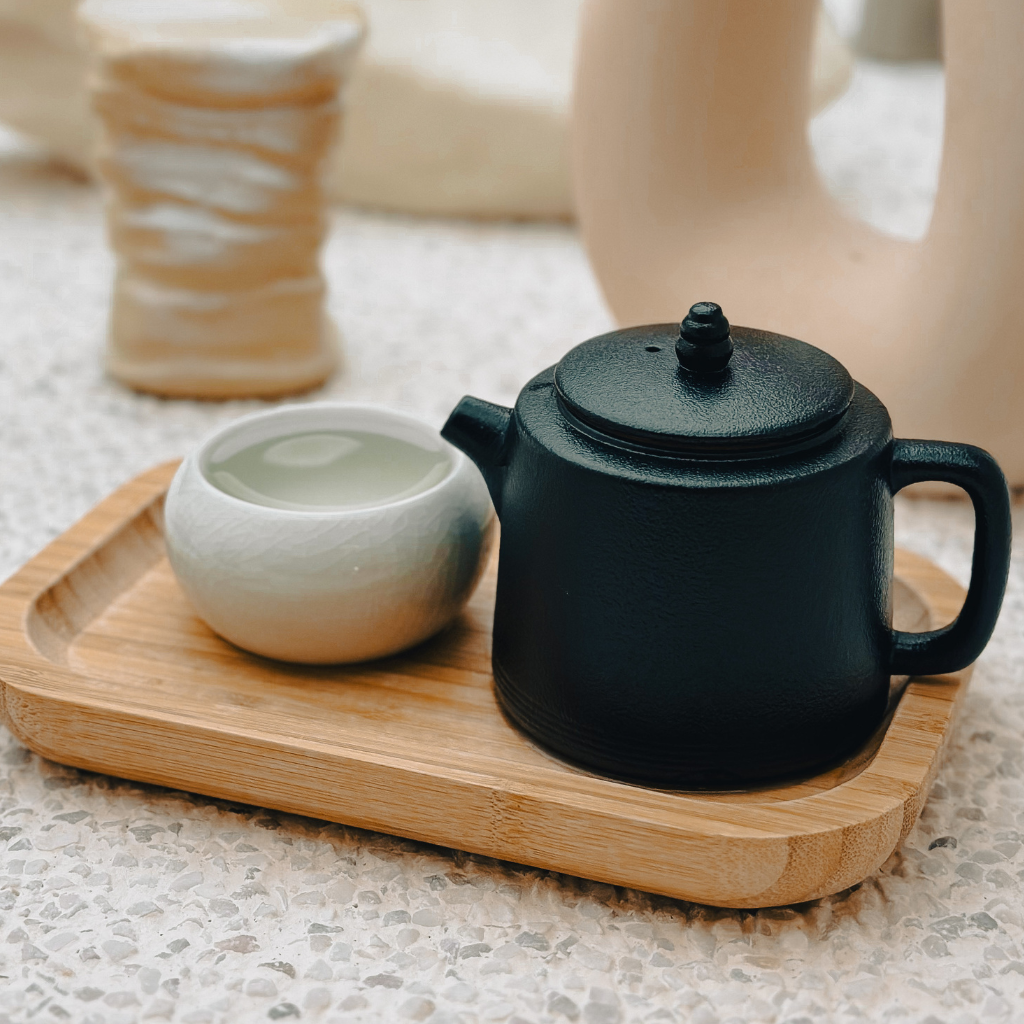 We found that the sencha tea (S$6) paired wonderfully with the matcha chestnut. It has a delicate aroma that is incredibly refreshing and elevates the earthy notes of the cake.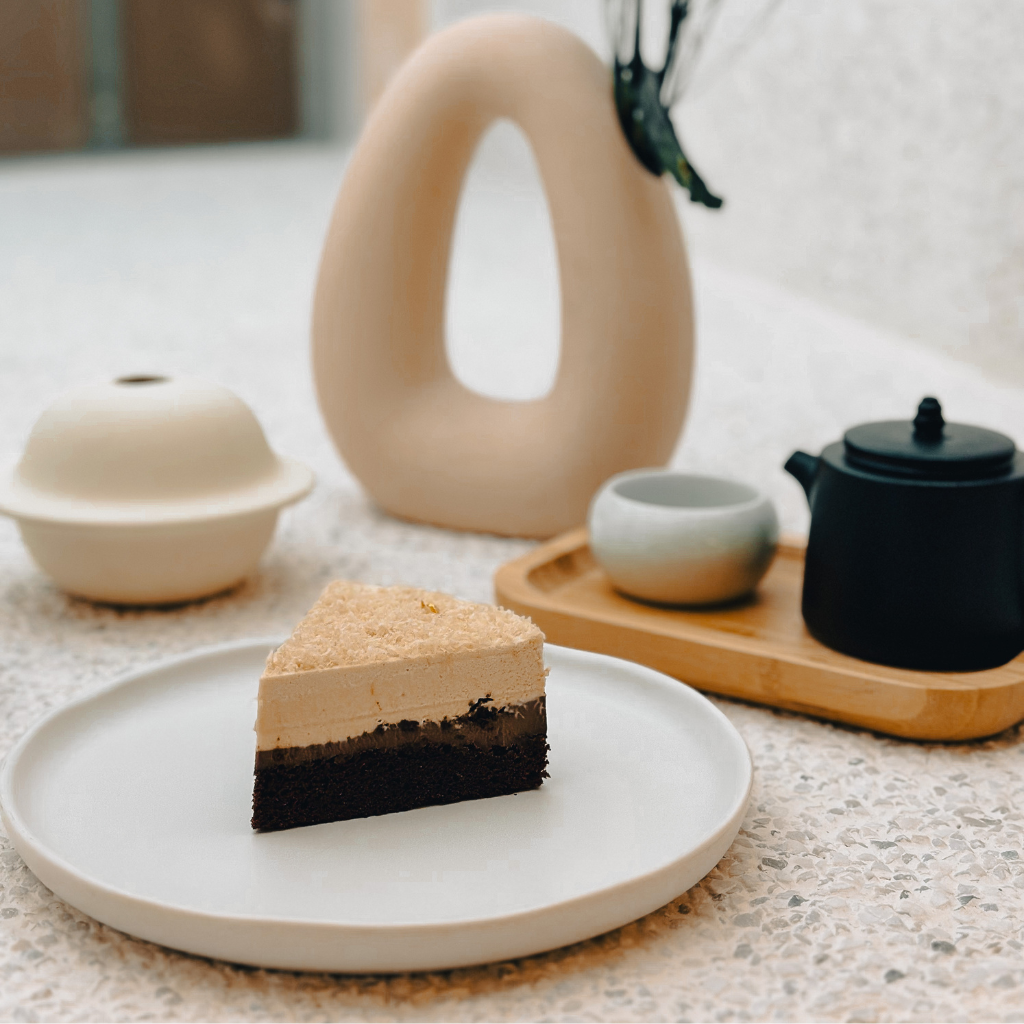 Boy, is the whisky chocolate cake going to be a huge hit with the crowd. (It's our personal favourite!)
It's an addictive dessert that sees a medley of chocolate, whisky and a lil' cinnamon spice. 
The cake is crowned with blond Orelys 35% chocolate mousse and is infused with a dash of whisky for added depth and smokiness. It is then layered with a Jivara 40% cremeux chocolate that is enhanced with crunchy cacao nibs and subtle hints of cinnamon.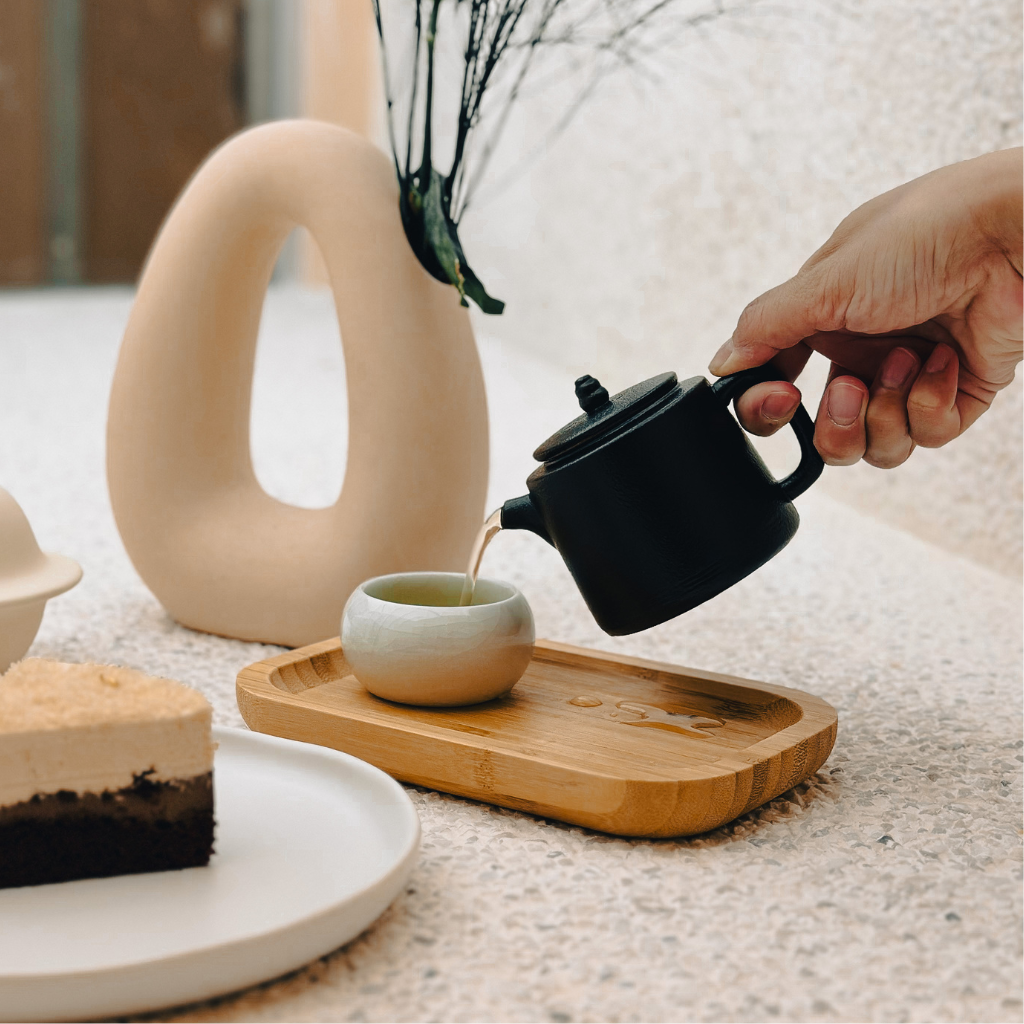 The whisky chocolate is best accompanied by hojicha tea (S$6), which has a slight sweetness and roasted flavour that goes well with the nuttiness of the cake. It doesn't overpower the flavours of the cake either, but refreshes your palate enough to keep you reaching for a second bite of cake.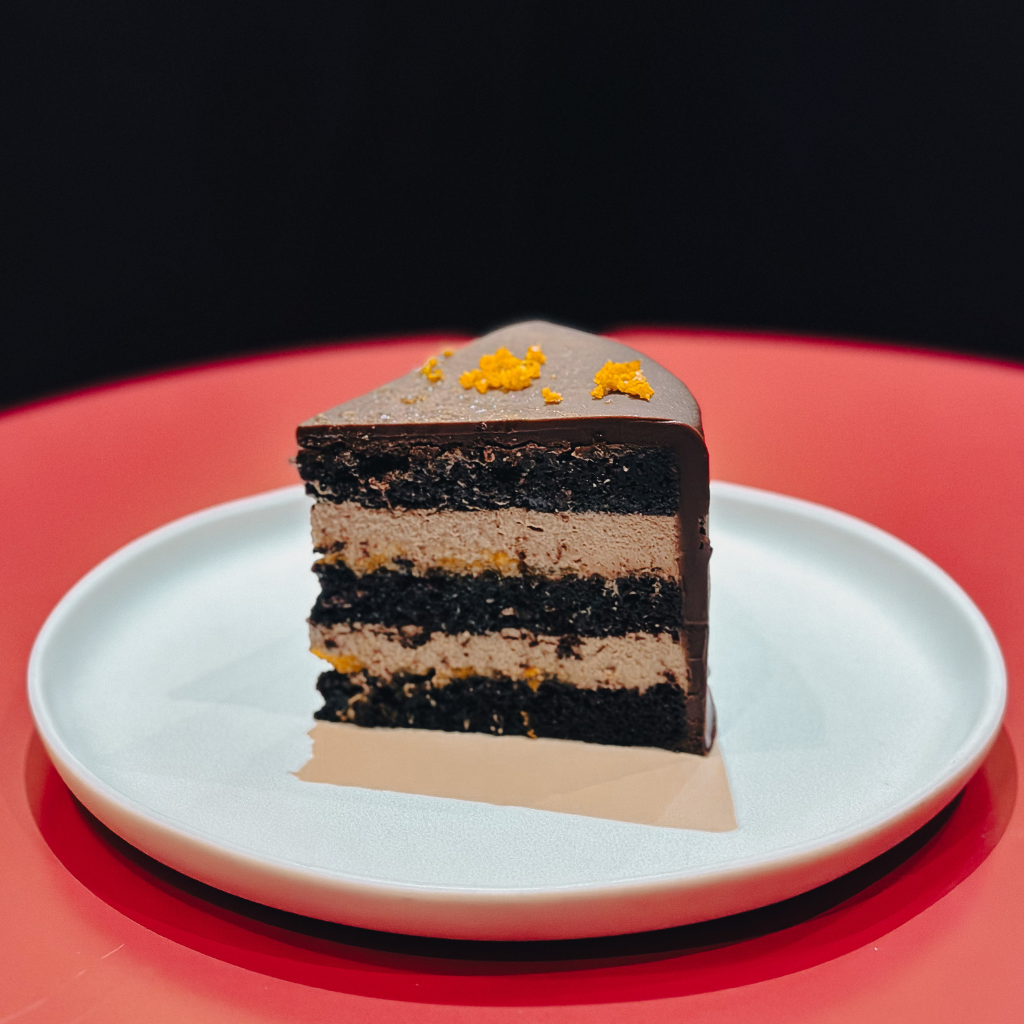 The chocolate orange cake is an acquired taste for sure. Besides boasting rich and luscious dark chocolate, the dessert is also infused with a tangy orange essence. 
We hear that some customers find the orange compote a tad off-putting in contrast to the indulgent dark chocolate ganache, but we think that both ingredients balance each other out well.
This is because the citrusy sweetness complements the bitterness of the dark chocolate, so every bite promises a party of vibrant flavours in your mouth.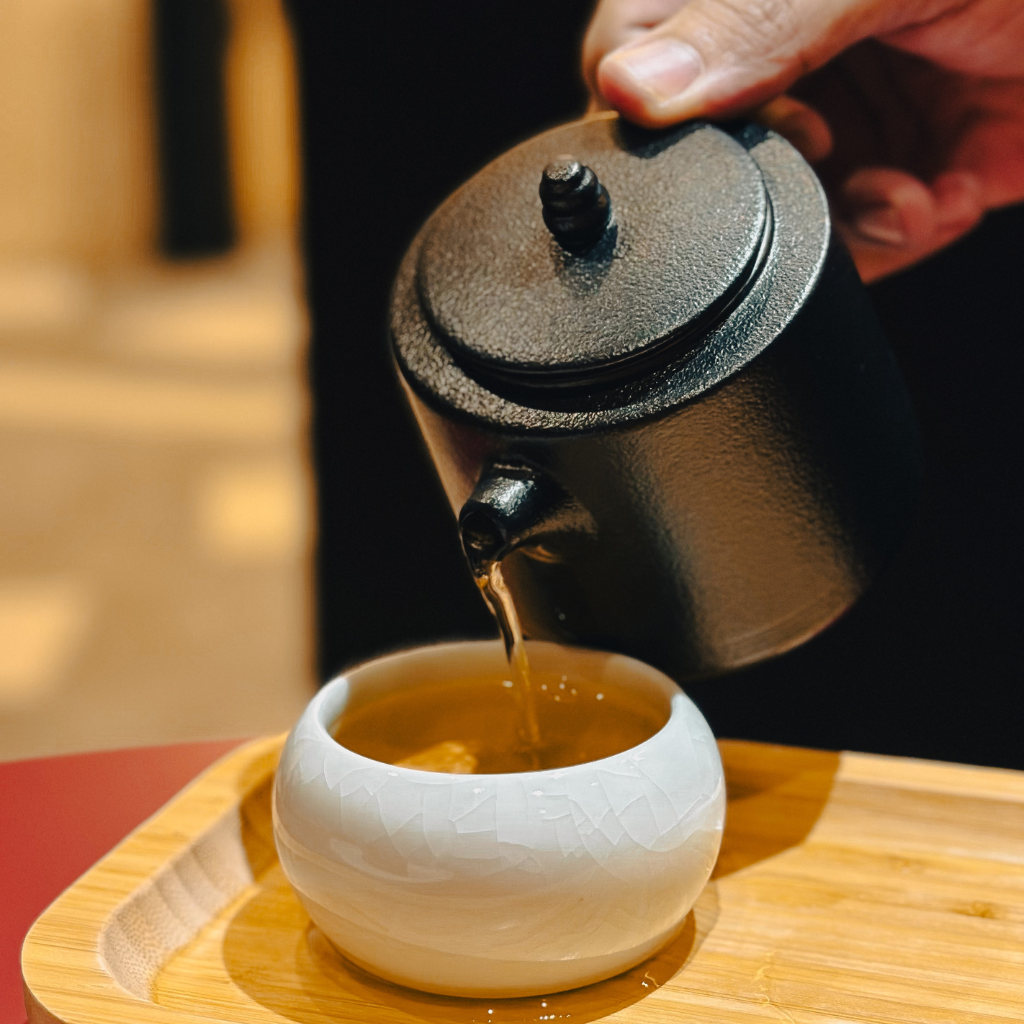 The tangerine oolong tea (S$6) is the perfect pairing to the chocolate orange cake. It has a bold flavour profile with subtle bursts of tangerine notes. It cuts through the richness of the chocolate and brings out the lighter, citrusy flavours of the cake.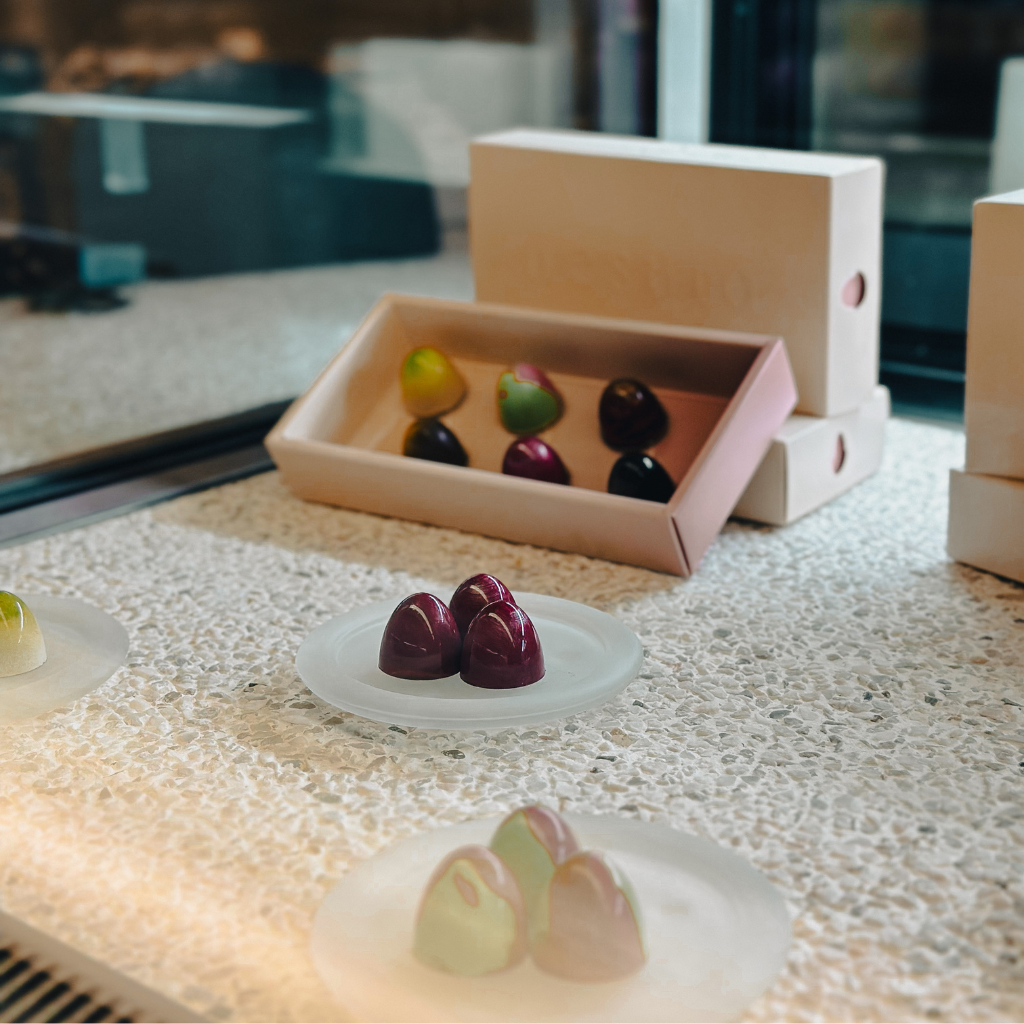 As part of its opening launch, Nesuto Jewel is introducing an array of mouthwatering chocolate bonbons. Made from chocolates that are sustainably and ethically sourced, diners can expect six imaginative flavour combinations. 
Expect one-of-a-kind creations such as earl grey and bergamot, smoked dark chocolate and caramel and sesame rum. Each piece is going for S$3.86, while a box of six costs S$23.14.
Nesuto @ Jewel Changi Airport
Jewel Changi Airport, 01-236/237, 60 Airport Boulevard
Nearest MRT: Changi Airport
Open: Monday to Sunday (11am to 10pm)
Jewel Changi Airport, 01-236/237, 60 Airport Boulevard
Nearest MRT: Changi Airport
Open: Monday to Sunday (11am to 10pm)
---