Coffee Tea Library: New hidden gem for tea lovers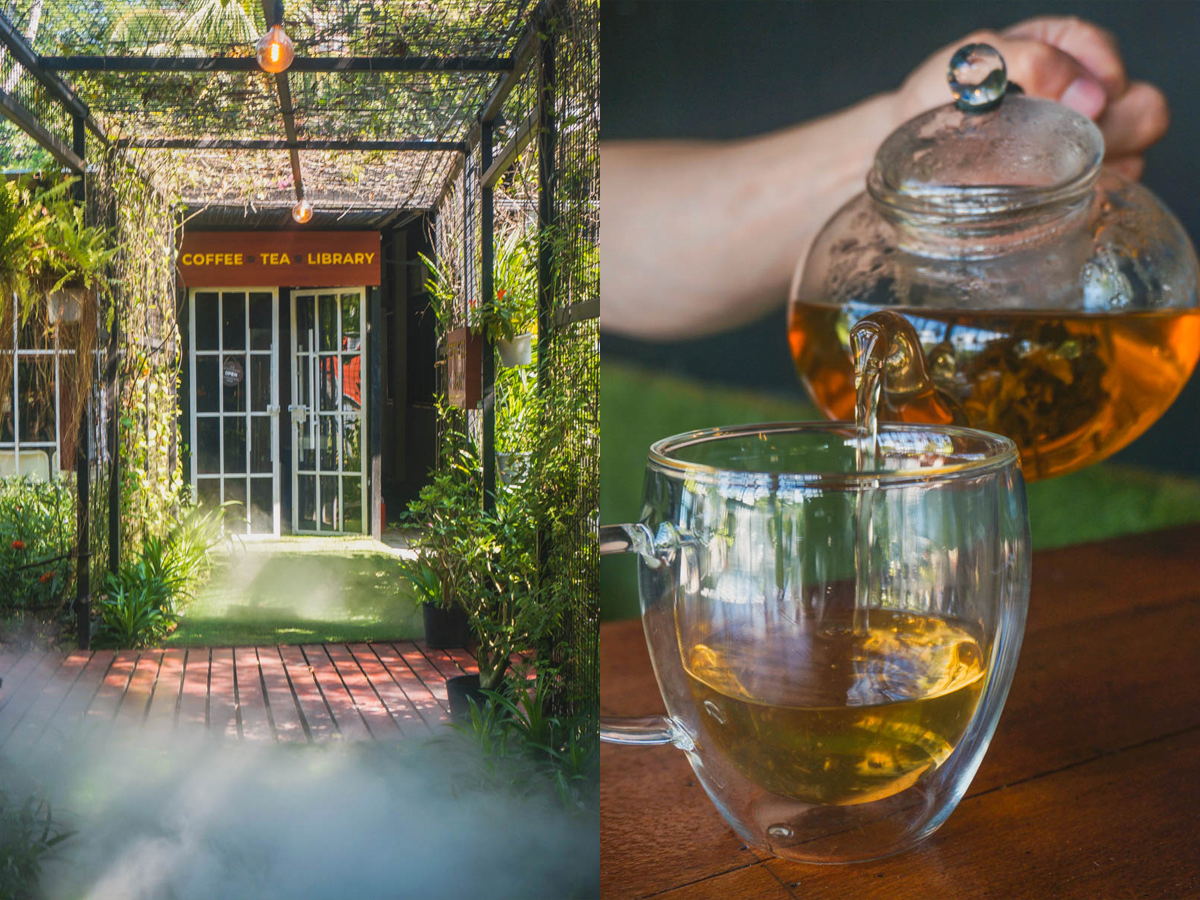 Just like a hidden oasis known only to a fortunate few, Coffee Tea Library was a difficult find. Our journey was peppered with moments of uncertainty — whether we were on the right track or when we would finally arrive — but a quest like that was enthralling in its own right. 
Located behind the Salvation Army in Tanglin, the specialty cafe is discreetly tucked behind a curtain of verdant foliage. 
As you climb the short steps up to its entrance, an ethereal layer of mist swirls around our feet. No, we're not being dramatic: The mist is a result of fog machines lining the pond outside the cafe.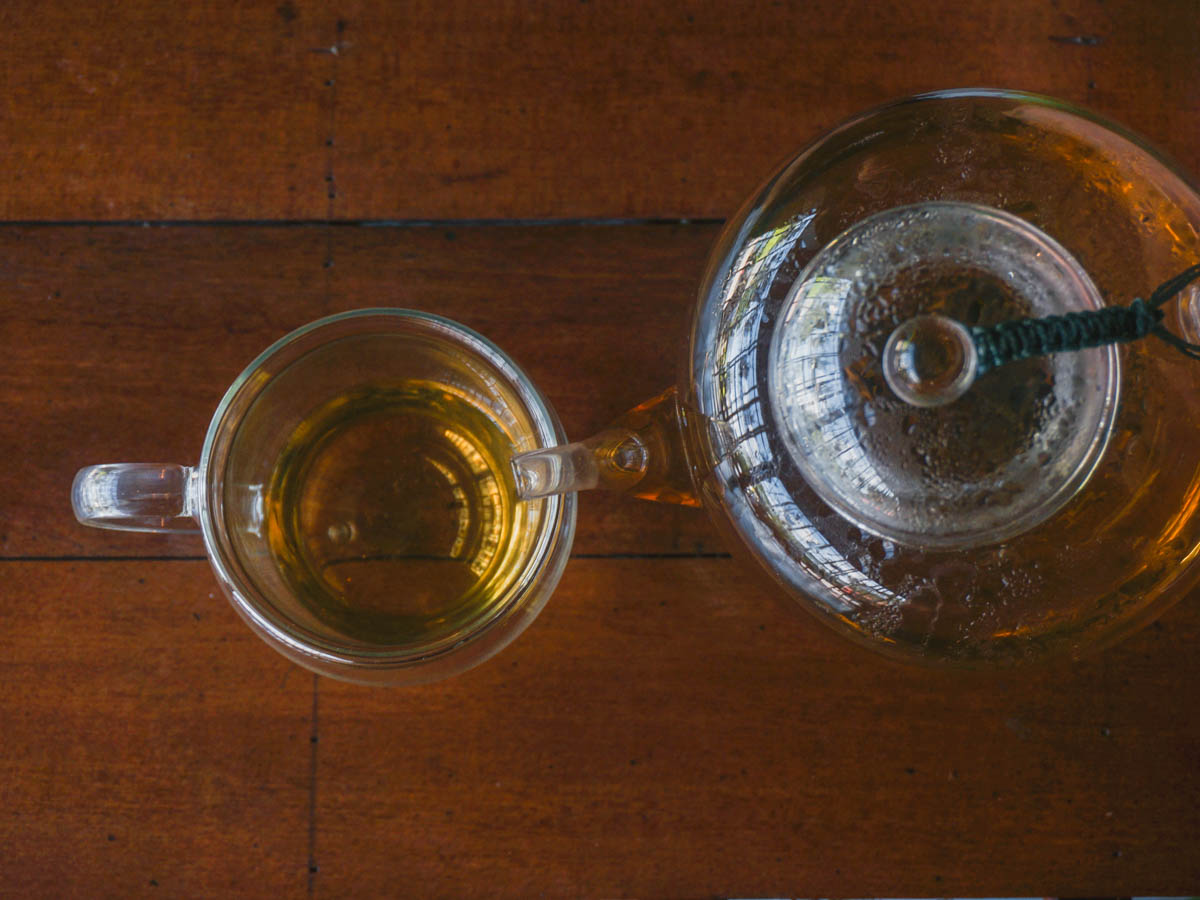 Enter the cafe to find over fifty meticulously curated tea blends awaiting exploration. These teas were curated and sourced directly from tea plantations in Vietnam, China, Taiwan, and Japan. 
The team behind the cafe personally journeyed overseas and forged relationships with the tea producers to select each blend carefully.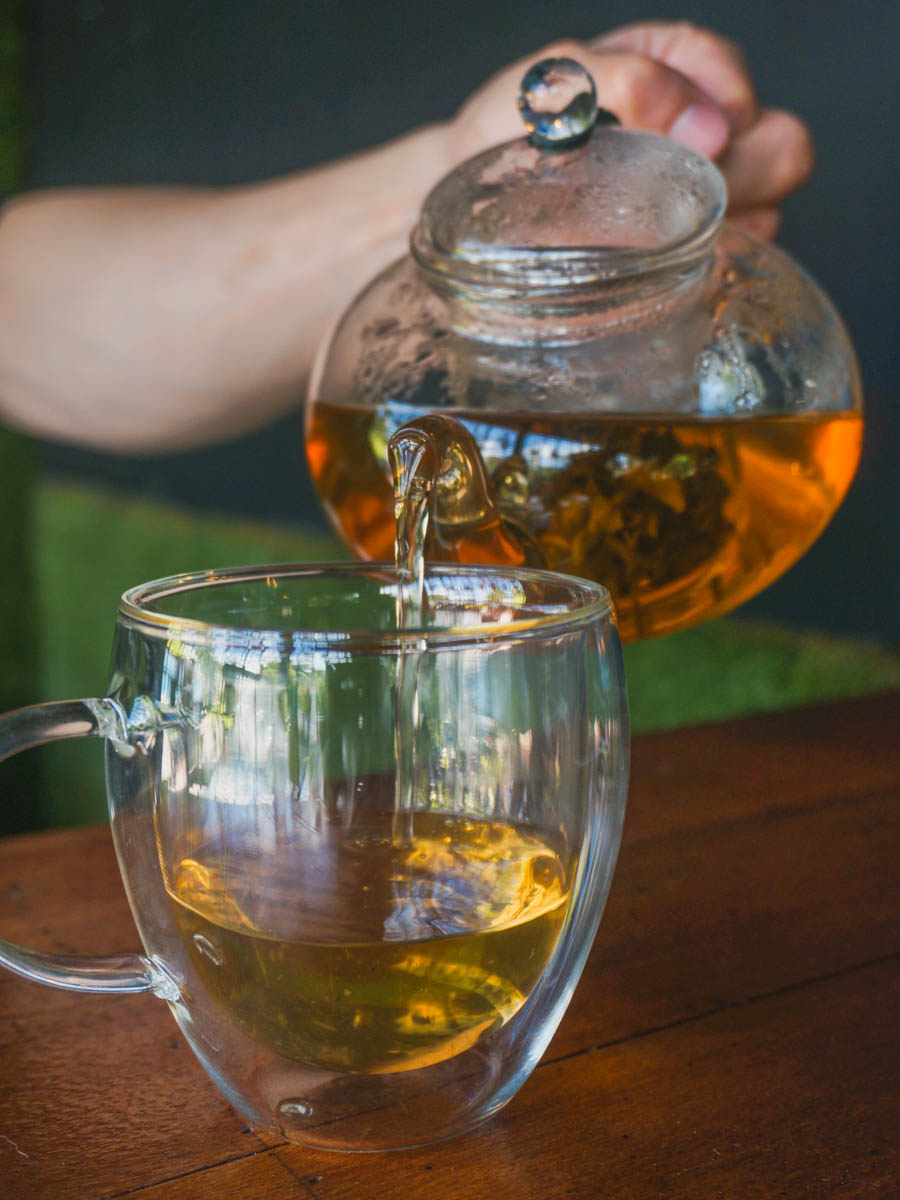 We encountered some unique flavours, including a lotus oasis tea (S$9.90 for 15g, S$25 for 50g) from Vietnam. The tea is soothing and refreshing, but may not be suited to everyone's tastes. It is a delicate tea with a subtle floral essence and a slight earthiness. 
For less adventurous souls, Coffee Tea Library also houses more common tea flavours such as Taiwan's dong ding oolong tea (S$19.90 for 30g, S$29 for 50g) or the delicate blossom (S$7.90 for 15g, S$19 for 50g), a black tea also from Taiwan. 
It has a wonderful floral scent and is closer in flavour to teas found in commercial markets.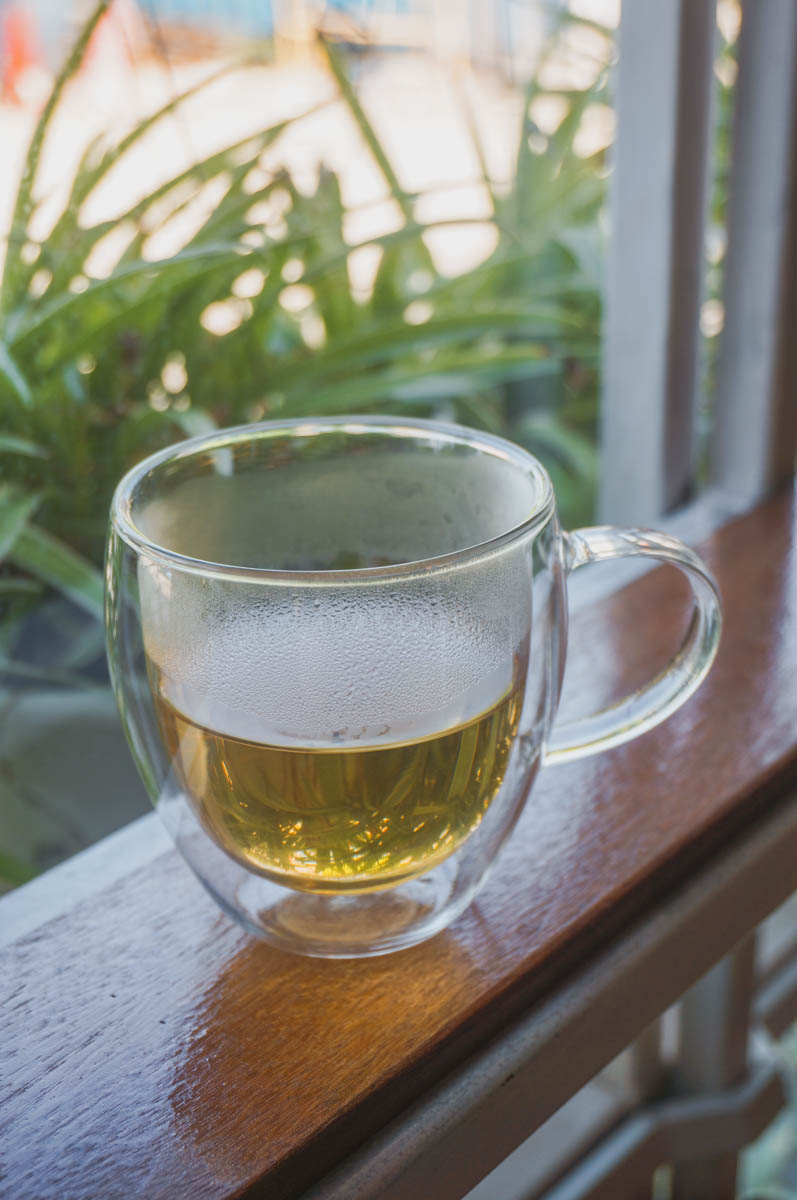 If you find a blend that catches your fancy, you can bring your favourite leaves home. For these, Coffee Tea Library charges by weight, with varying prices for the type of leaves chosen.
For dine-in, the teas are sold in pots of S$9.90 for signature pots and S$11.90 for premium pots, for all teas. This will entitle you to a full pot, as well as one refill. 
If you're looking to learn more about different types of tea, Coffee Tea Library also hosts tea tasting sessions for S$34.25 per person, where participants get to try three different types of tea and enjoy a cake at the end. Each session usually lasts up to two hours, though a minimum of two participants are required. 
Where does the coffee come in, you wonder? The cafe plans to bring in a selection of coffees eventually, making it a perfect stop for those who enjoy both. 
It's clear the cafe takes its drinks seriously, so don't be surprised that food options are limited. 
There is no fixed Coffee Tea Library menu for food, though the cafe does offer desserts created in collaboration with a local baker. 
One thing is for sure: It'll be your cup of tea, especially if you're a fan of desserts that aren't too sweet. This is an intentional decision so that it can pair nicely with its drinks for a teatime treat. 
If you're hungry for a full meal, you could always head to the Vietnamese restaurant next door, Lucky Saigon Cafe. 
The seating area at Coffee Tea Library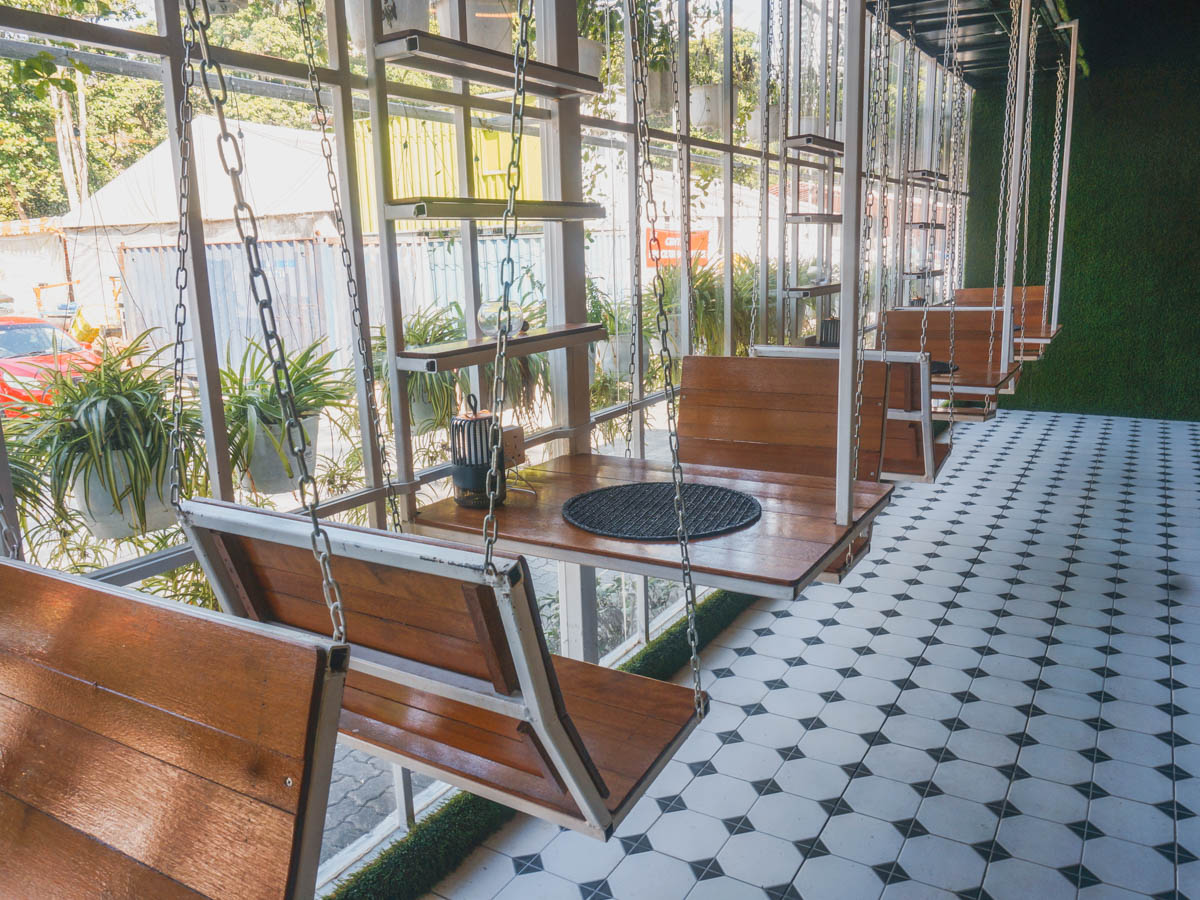 We recommend coming in pairs as the narrow seating area accommodates only two at each table. It's a quaint little area with swing seats lined up on one side, while the other is lined with typical chairs and tables. 
Each seat is furnished with power sockets and mosquito repellent lamps. Don't worry though, we didn't see any mosquitos while we were there. 
It would be an ideal spot to do some work, although there isn't any wifi available. We think this adds to the peaceful atmosphere of the space; it's great for an afternoon of disconnecting from the hustle and bustle everywhere else. 
For more ideas on what to eat, read our stories on GrabFood's new dine-in service and Dakota's new Kopitiam Corner.
You can book a ride to Coffee Tea Library.
356 Tanglin Road
Open: Monday and Wednesday to Friday (11am to 7pm), Saturday and Sunday (11am to 7.30pm)
356 Tanglin Road
Open: Monday and Wednesday to Friday (11am to 7pm), Saturday and Sunday (11am to 7.30pm)