Save more with the new GrabFood Dine-in service, with vouchers up to 50% off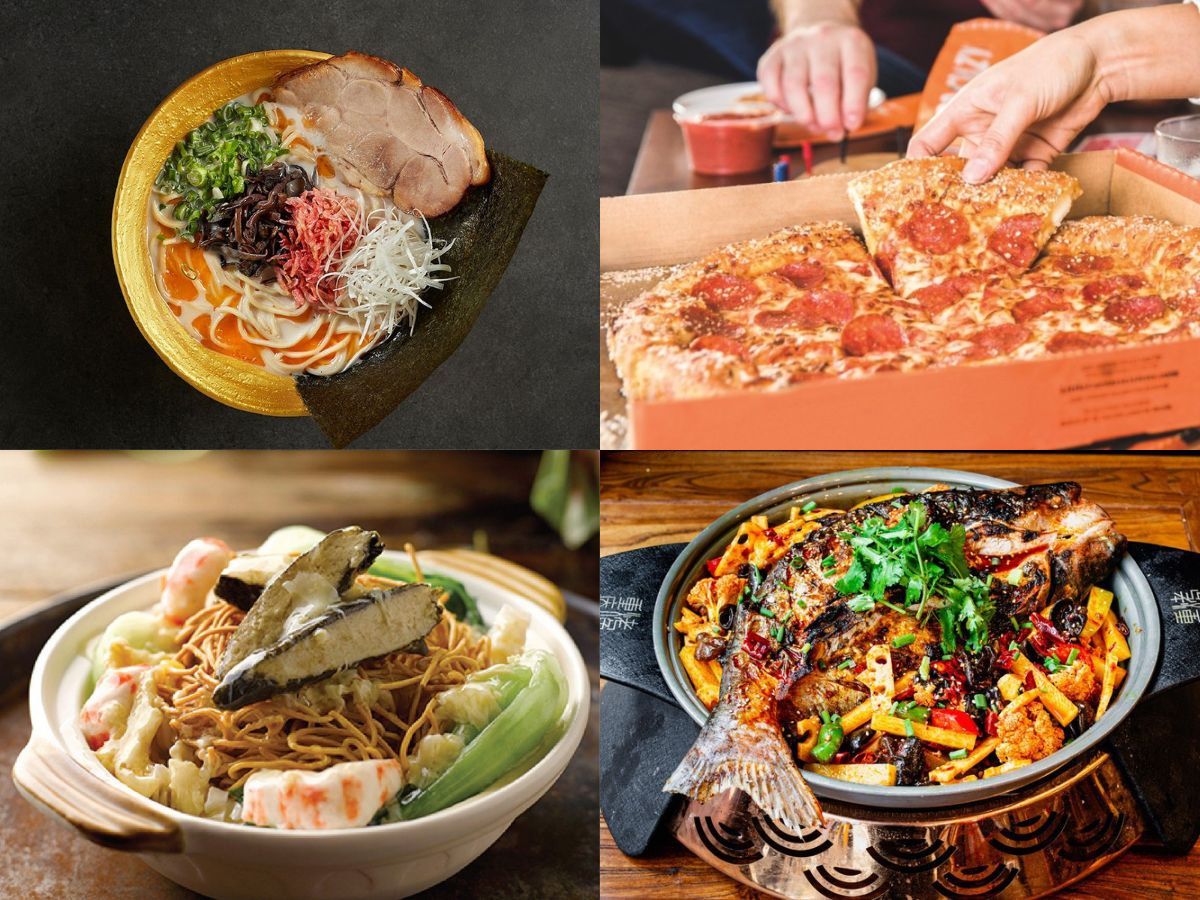 Wondering where to eat for dinner and looking for a place to eat that's affordable and value-for-money?
If you're one of those who have been making good use of your GrabUnlimited subscription by opting for self pick-up of your favourite meals, well here's another cost-saving hack for you. 
Have your food there and then at your restaurant of choice, with GrabFood Dine-in – an all-new service that also allows you to enjoy up to 50% off your meal through in-app vouchers.
How GrabFood Dine-in works
Not sure where to start? Simply click "Food" in your Grab app and "Dine-in" at the top right-hand corner.
From there, you can look for nearby restaurants and brands, according to preferences such as cuisine types and occasions. 
Once you've narrowed down a restaurant, you can purchase vouchers to get up to 50% off your upcoming meal. 
Need transport to the restaurant? Just tap a button within the app to book a ride to the same restaurant directly.
Just imagine the amount of time you'll save from pondering about what to eat or how to get there!
If you log into your Grab app right now, you'll see more than a hundred merchants offering dine-in deals! But hey, we'll save you even more time by sharing with you six GrabFood merchants that are offering exclusive GrabFood Dine-in deals. 
Be sure to bookmark these seven merchants for your next meal, or meals! 
6 GrabFood Dine-in merchants to eat at and save 

1. A-One Signature
Multiple stores islandwide
Opens: Operating hours vary across stores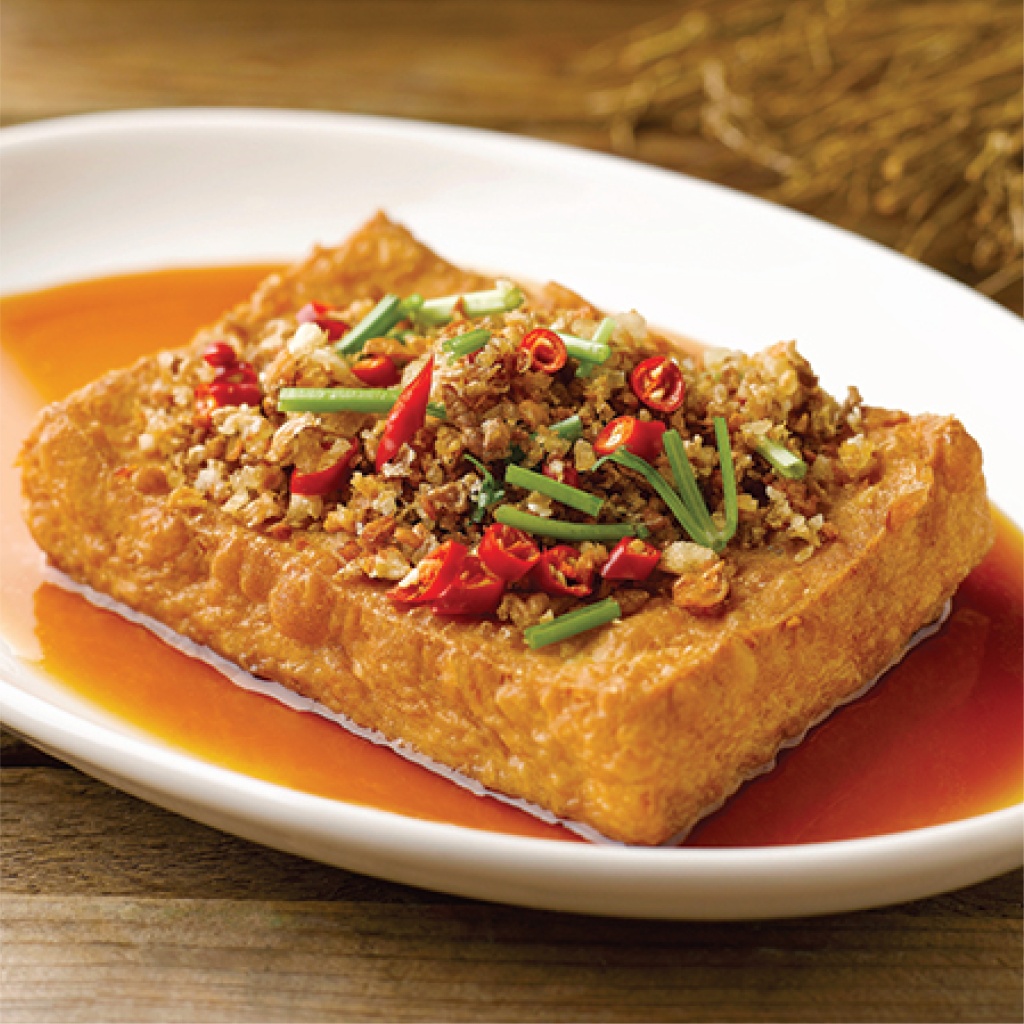 If you love homely, Chinese comfort food, A-One Signature's dine-in special is just for you. Get 50% off for a S$10 dine-in voucher, and pay only S$5 for double the value. 
Savour its dried scallop porridge with clam abalone and minced meat (S$16.90) or go for zichar-style favourites such as its handmade beancurd with chai po in Hong Kong-style sauce (S$15.90). 
Whatever your choice is, these dine-in vouchers at A-One Signature ensure you'll have a very satisfying meal that'll also treat your wallet well.
2. En Group
Multiple brands and stores islandwide
Opens: Operating hours vary across stores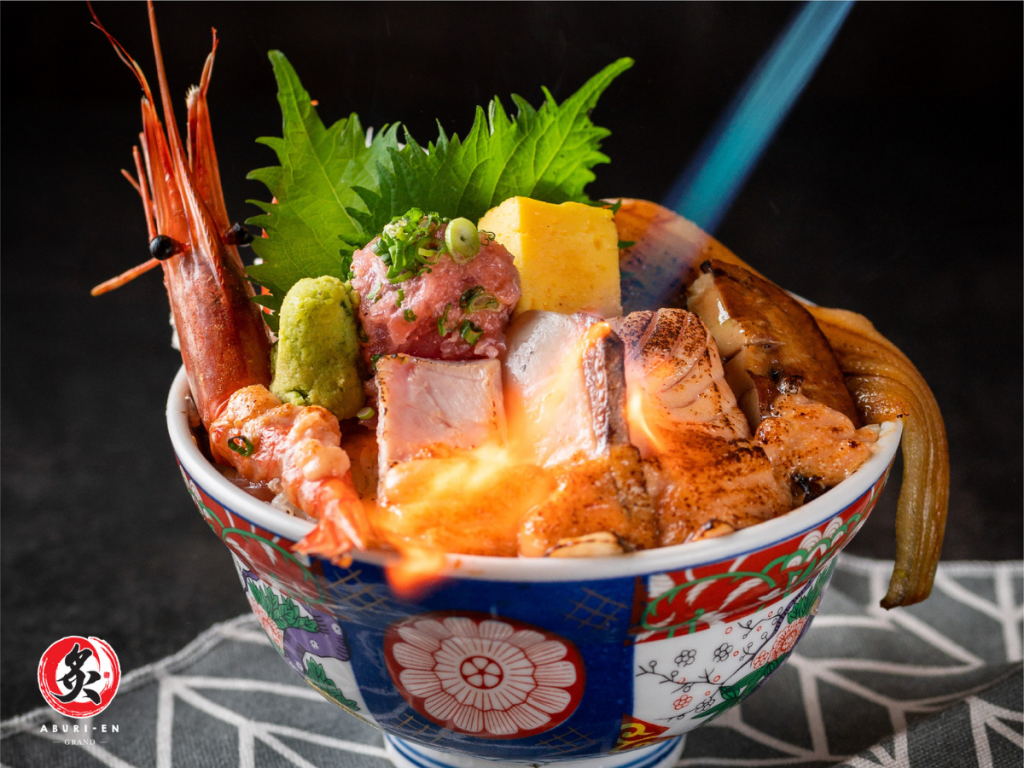 Japanese food fanatics, you'll love this GrabFood Dine-in deal from En Group, which gives you up to 20% off its group of Japanese fan favourites – Tempura Makino, Monster Curry, Monster Planet, Kiwami and Aburi-En.
Purchase vouchers with values ranging from S$50 to S$120 at up to 20% off at these nine selected En Group outlets:
Pop onto your Grab app and search for your favourite En Group restaurant under dine-in for the restaurant-specific vouchers and terms of use.
3. Chong Qing Grilled Fish 
Multiple stores islandwide
Opens: Operating hours vary across stores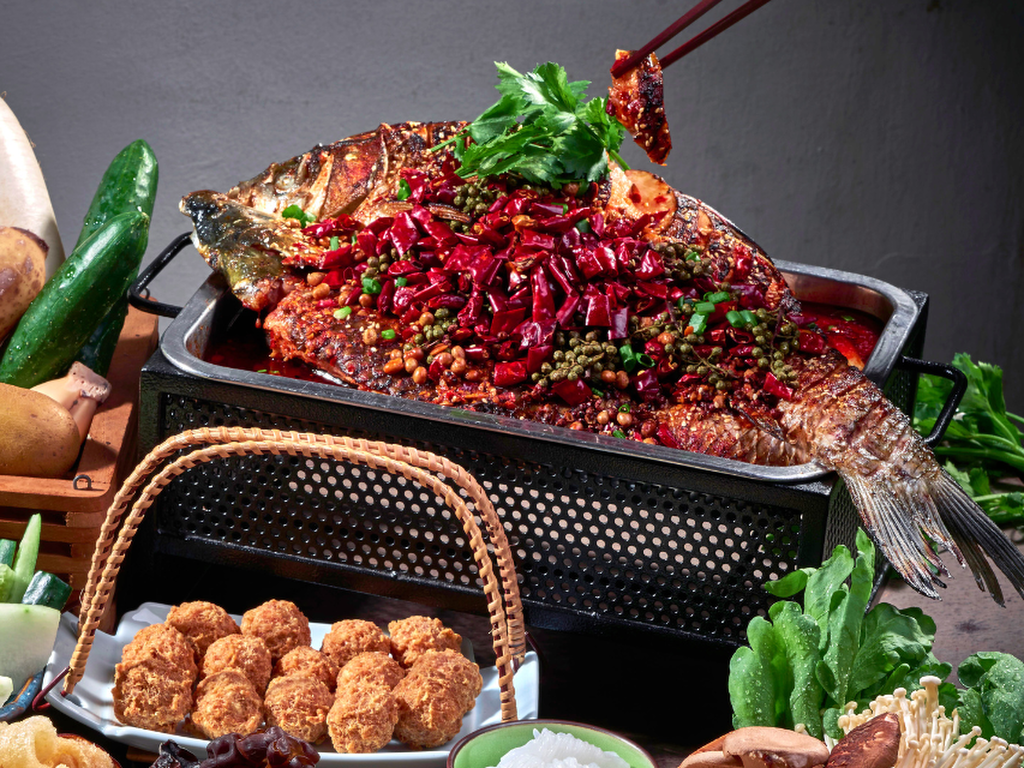 Now you can have your fish and eat it with vouchers for up to 20% off at three of Chong Qing Grilled Fish's outlets at Mosque Street, Yew Lian Park and Liang Seah Street with the GrabFood Dine-in service. 
Enjoy its Chongqing-style signature set meals, which come with its titular grilled fish dish, or if you're game for something different, there's its spicy chicken cubes (S$23.54) and sliced pork belly with spicy garlic sauce (S$9.52). 
Get 15% off with a S$50 voucher (at S$42.50) on GrabFood Dine-in and up to 20% off with a S$100 voucher (at S$80), all day, every day. 
4. Little Caesars
Multiple stores islandwide
Opens: Operating hours vary across stores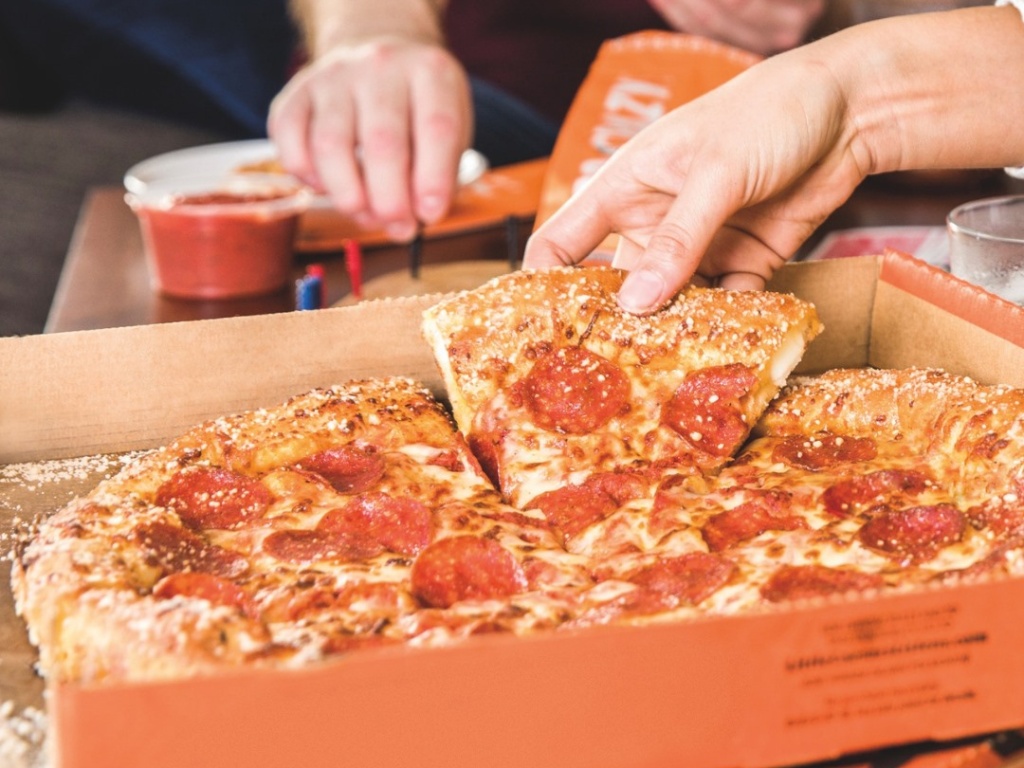 Got a big family or company dinner coming up? 
Little Caesars, a well-known pizza chain from Detroit, United States, serves up freshly made big pizzas with 100% mozzarella, Muenster cheese and sauce made from vine-ripened California tomatoes, at wallet-friendly prices.
And with GrabFood's Dine-in vouchers, which will give you S$30 value at 20% off across its eight Little Caesars locations islandwide, the eventual price you pay will be even kinder to your pocket. 
If you're new to Little Caesars and are spoilt for choice, try its classic large 12" pizza in either pepperoni and cheese. Each goes for just S$9 each! 
5. Pastamania
Multiple stores islandwide
Opens: Operating hours vary across stores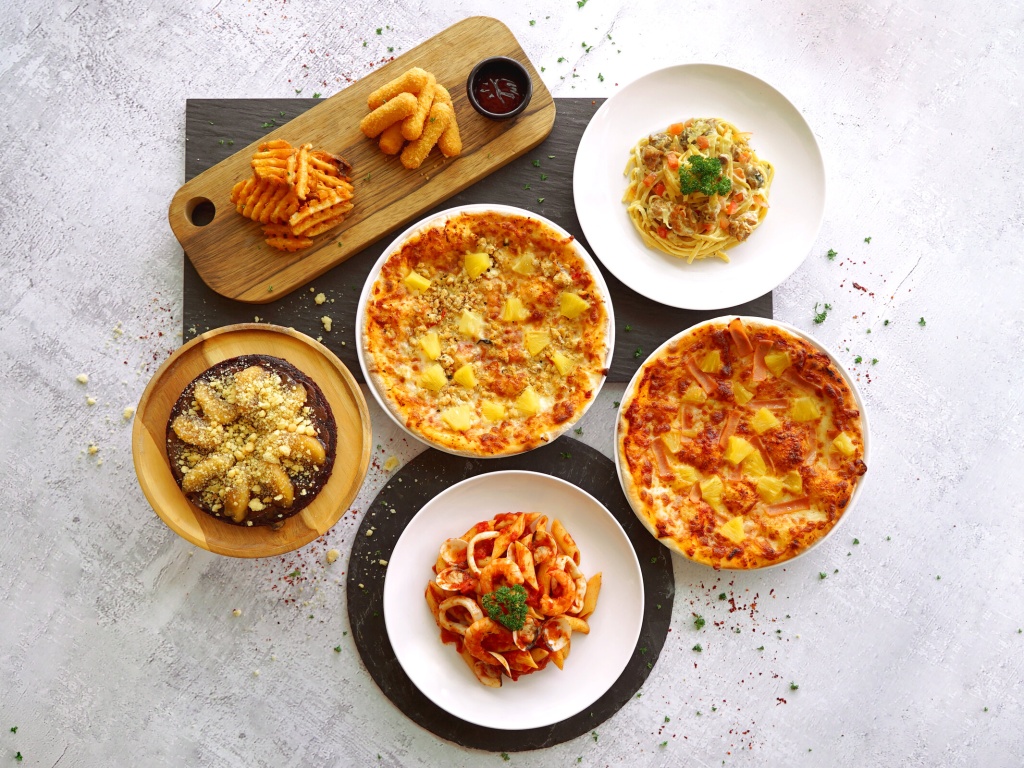 Next up, these GrabFood Dine-in deals from homegrown casual dining chain Pastamania are sure to inject some pasta-tivity into your meals with up to 30% off $30 vouchers during off-peak hours (3pm to 5pm). 
If you prefer having your pasta during regular, all-day dining hours, you can still enjoy a grand 25% off with S$20 worth of dine-in vouchers at seven of its locations islandwide. The promotion can be redeemed at these Pastamania locations: Parkway Parade, Connexis, Harbourfront Centre, Kallang Wave Mall, Paya Lebar Square, City Square Mall, and ESR Bizpark@Chai Chee.  
It's not just Italian classics such as aglio olio (S$7.90) and carbonara (S$12.80) on Pastamania's menu. Expect to also find Asian-inspired pasta dishes such as seafood tom yum (S$13.80) and salted egg chicken (S$13.80) – there's something for every taste bud! 
6. Sakae Sushi Group
Multiple stores islandwide
Opens: Operating hours vary across stores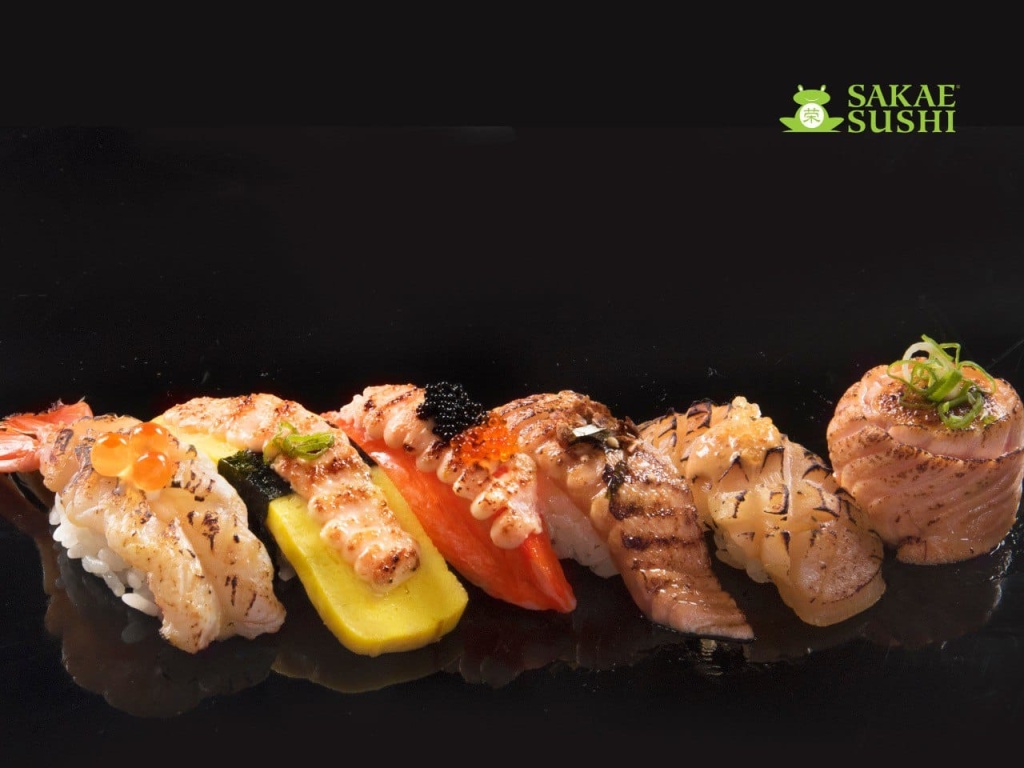 Yet another homegrown chain, Sakae Sushi Group (which includes Sakae Sushi and Hei Sushi) is offering dine-in deals, giving you 20% off with purchase of a S$60 voucher.
With these generous savings, say hei-llo to affordable sushi and Japanese dishes at Sakae Sushi and Hei Sushi, Singapore's first conveyor belt sushi restaurant, and Singapore's first halal Japanese conveyor belt sushi restaurant respectively. 
Use your dine-in vouchers at these three Sakae Sushi and Hei Sushi outlets, all day, every day:
Sakae Sushi – Tradehub 21 and East Coast Road

Hei Sushi – Eastwood Centre 
More GrabFood Dine-in deals at a glance