8 affordable Japanese restaurants in Singapore below S$25 per person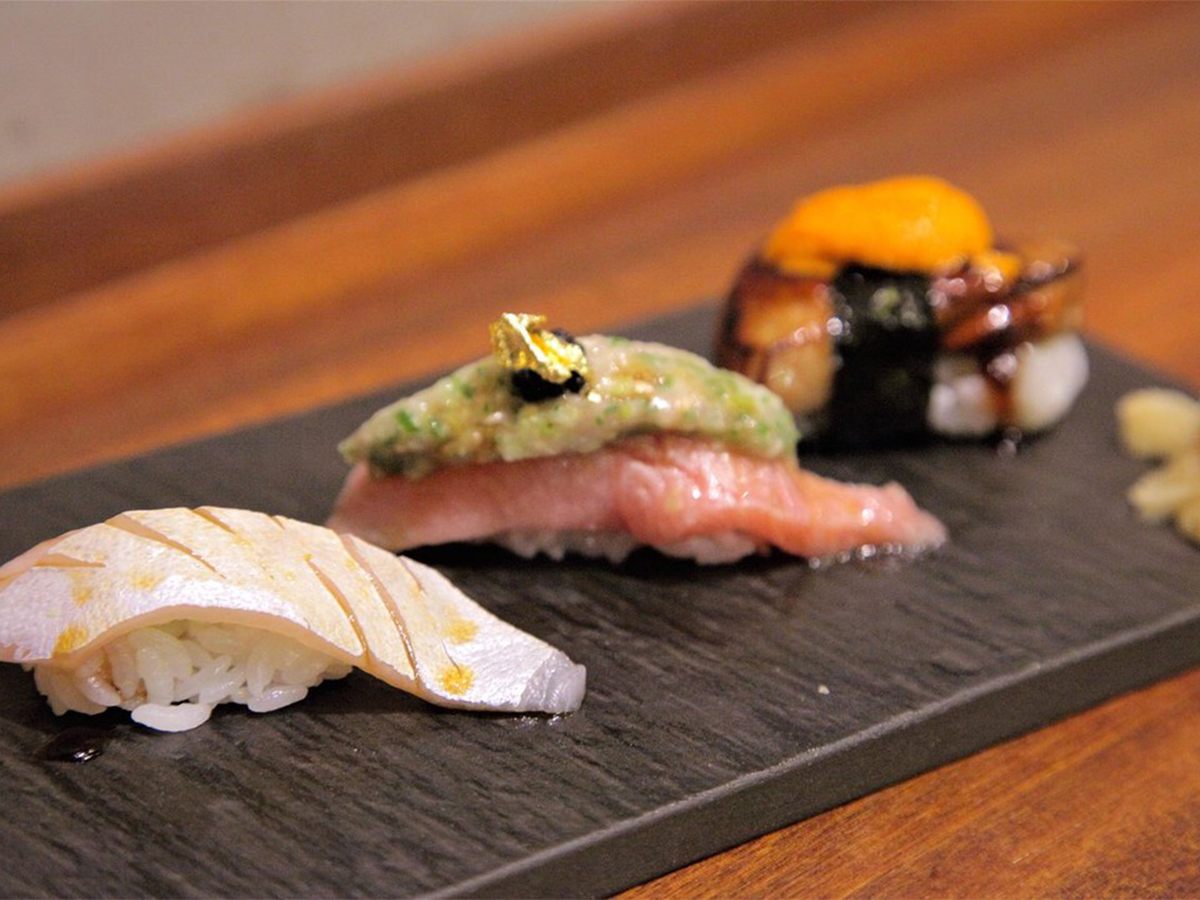 Perhaps it's the fact that Japanese cuisine relies heavily on fresh seafood ingredients, or that Singaporeans are serious Japanophiles — Japanese cuisine has always been somewhat expensive here if you're looking for quality and delicious fare. 
But as the Japanese food scene in Singapore evolves, we're seeing more independent restaurants popping up to provide affordable experiences at lower cost. 
Sure, with Japanese food, you pay for what you get. But these eight hidden gems will defy your expectations while keeping you within your budget.
1. Koji Sushi
Cross Street Exchange, 01-42, 3 Pickering Street
Open: Monday to Saturday (11.30 am to 3pm, 6pm to 10pm)
Raffles City Shopping Centre, 03-28A, 252 North Bridge Road 
Open: Monday to Sunday (11.30am to 3pm,  6pm to 10pm)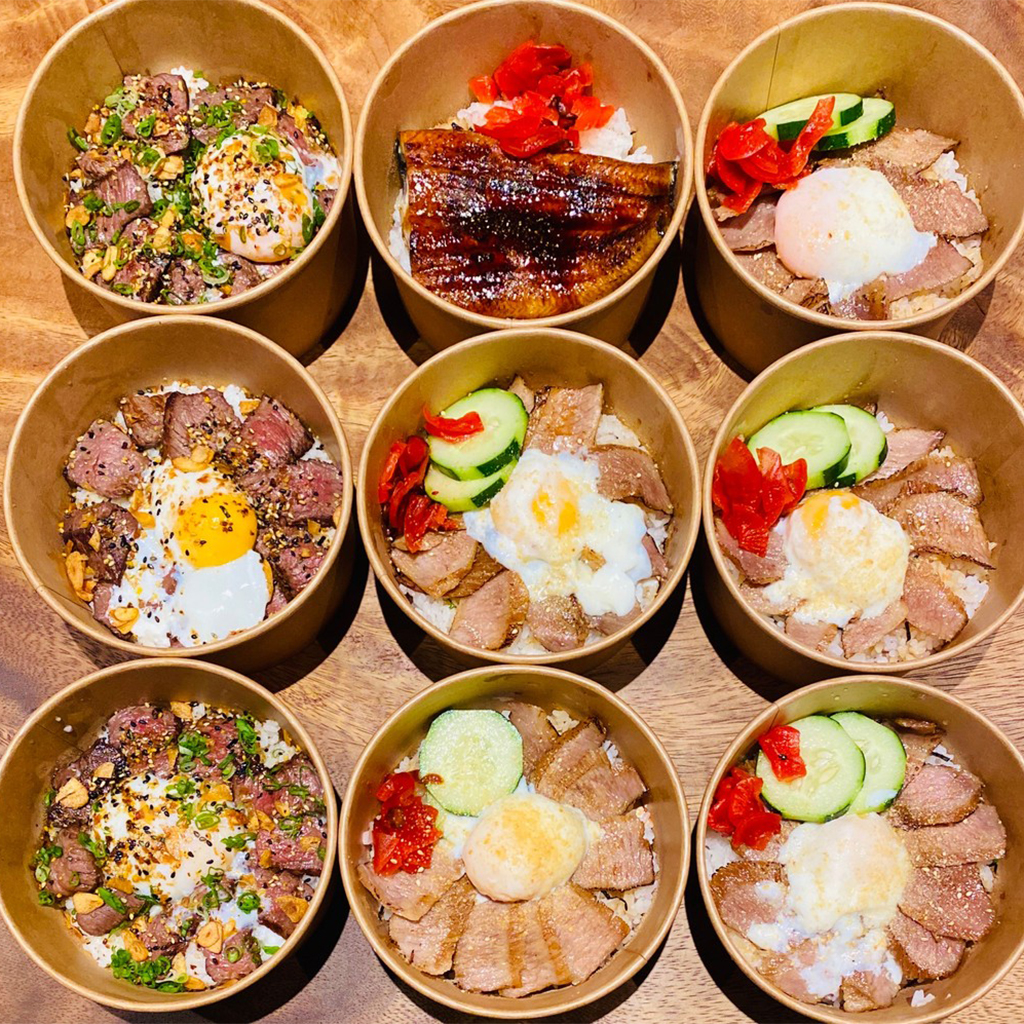 Why visit? Koji Sushi is a trendy and casual hideout that's conveniently located in the central business district area. Speed and affordability is the name of the game here, as it caters mostly to a bustling office crowd. Simple, no-frills dishes made with fresh seafood and other ingredients are served here – and who can say no to that? 
Price range: $$
Crowd faves: Keep things affordable with its set A (S$10) sushi set consisting of salmon, tuna, swordfish, sea bream and sweet prawn. If you're a small eater, this just might be enough since the set is served with either soup or salad. If you're feeling peckish, ordering a second set still keeps you within budget. Alternatively, try the sashimi rice bowl (S$22) or the salmon and roe rice bowl (S$22) for something more filling. 
2. Hitoyoshi Yoshi Sushi
Harbourfront Centre, 01-76A, 1 Maritime Square
Open: Monday to Friday (11.30am to 9.30pm), Saturday and Sunday (11am to 9.30pm)
Clarke Quay Central, 01-68/69, 6 Eu Tong Sen Street
Open: Monday to Sunday (11.30am to 10pm)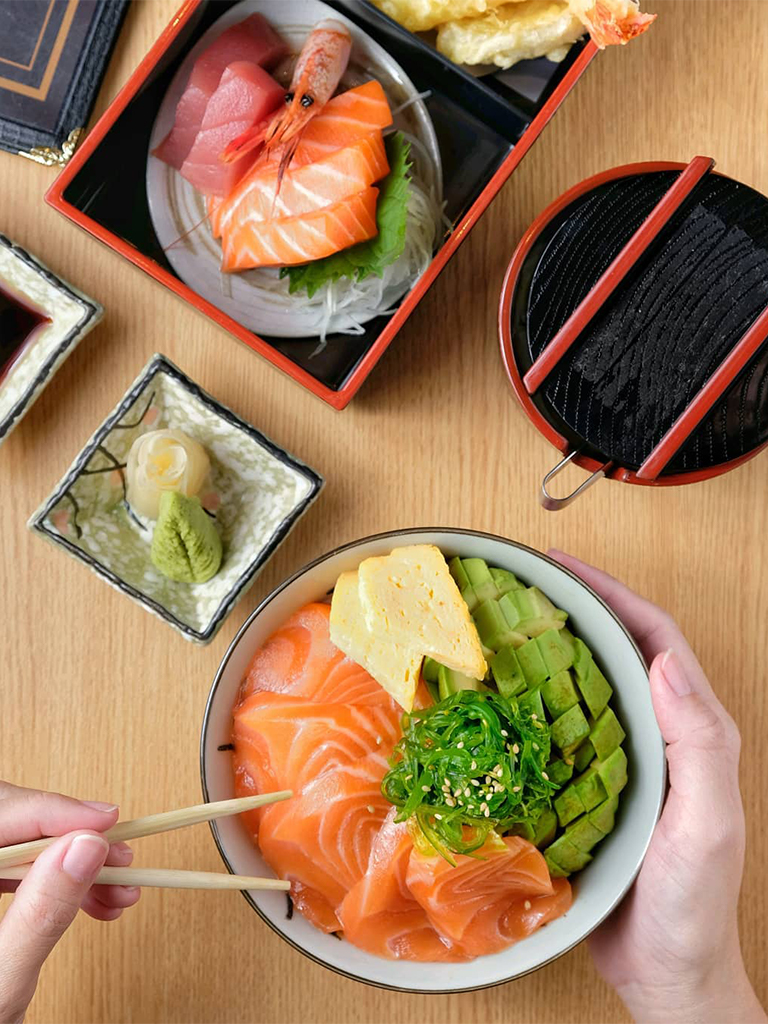 Why visit? The wide selection of dishes at Hitoyoshi Yoshi Sushi is its biggest draw. Aside from sushi, the place serves ramen, rice bowls and much more. There are plenty of choices for those looking for standard Japanese fare crafted with quality ingredients, while still remaining affordable. 
Price range: $$
Crowd faves: It's hard not to love a good aburi salmon mentaiko platter (S$12.80) with its umami and smoky flavours. Those dining in bigger groups can also opt for the giant chirashi don (S$42.90) for an even better bargain, since the cost can be shared between three to four people. Otherwise, a hearty and healthy serving of salmon avocado don (S$12.90) will do nicely. 
3. Musubi
Jem, 04-13, Jurong Gateway Road 
Open: Monday to Sunday (11am to 10pm)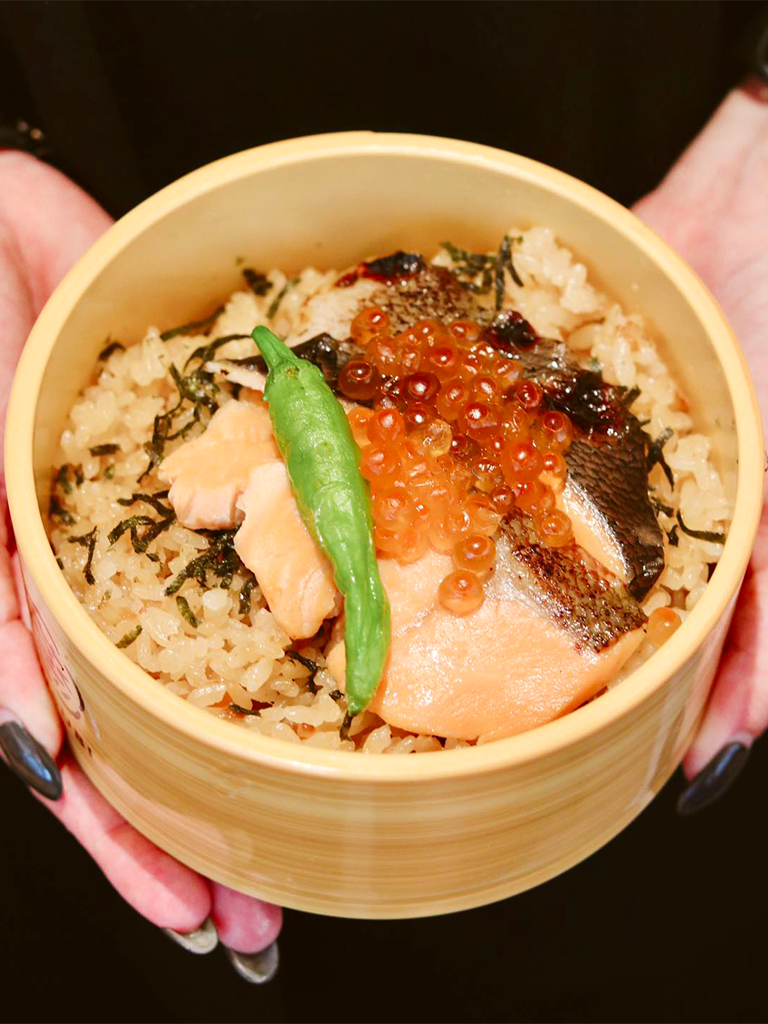 Why visit? Simply put, Musubi is not like other Japanese restaurants. It specialises in Japanese tapas and seiro gohan — flavoured steam rice with an assortment of savoury toppings. The establishment also makes its koji in-house, using it to give its mains, small bites, drinks and more a complex flavour.
 If you're a certified greenhorn to the west side, Musubi is a hidden gem that's fuss-free and affordable. If you're grabbing lunch here, the lunch menu offers a S$2.80 combo set where you can get tonjiru, a pork and vegetable miso soup, or chawanmushi, a Japanese steamed egg. Top-up S$6 for your choice of a side dish.
Price range: $$
Crowd faves: Musubi's shio-koji Aomori salmon seiro gohan (S$16) is its signature for good reason. Who could resist the delicate and salty salmon roe served with broiled salmon and its flavoured rice? For a light appetiser, go for the steam mix vegetable (S$10) or metty pork belly bao (S$6).
4. Shitamachi Sakaba Sumida
Be Beaute, 01-02, 10 Anson Road
Open: Sunday to Friday (4pm to 10.30pm)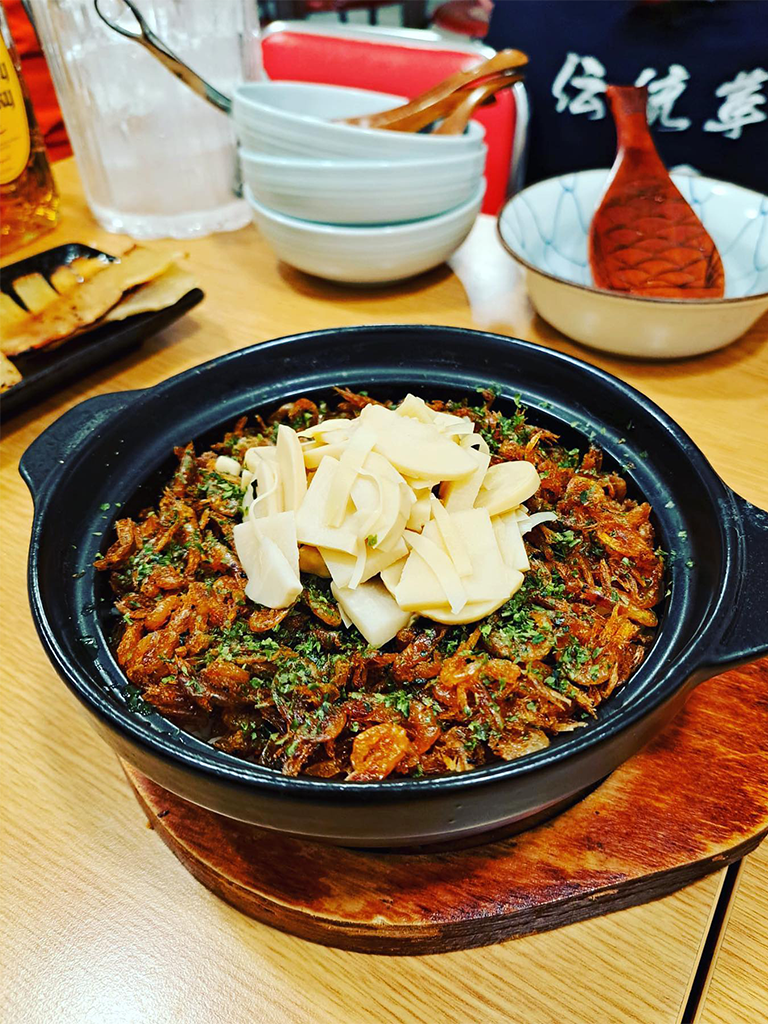 Why visit? With pages of manga plastered on the walls and vibrant red stools dotting its space, Shitamachi Sakaba Sumida nails the casual, nondescript Japanese izakaya vibe. It helps that it's Japanese-owned, too. Though small, the izakaya is popular among the Japanese for its authentic dishes. Because seats are so rare, you may want to drop them a call at 8280 0481 to reserve a spot for yourself. 
Price range: $
Crowd faves: While you can expect a huge variety of sake, shochu, whisky, and beer, don't expect a wide range of meals. As izakayas go, most dishes are smaller-portioned appetisers, such as the potato salad (S$7) and the grilled rice ball (S$8). If you're hungry, the chef has also introduced a daily special, today's claypot rice (S$17), too.
5. Shifudo
Kensington Square, 01- 50, 2 Jalan Lokam 
Open: Wednesday to Monday (11.30am to 10.30pm)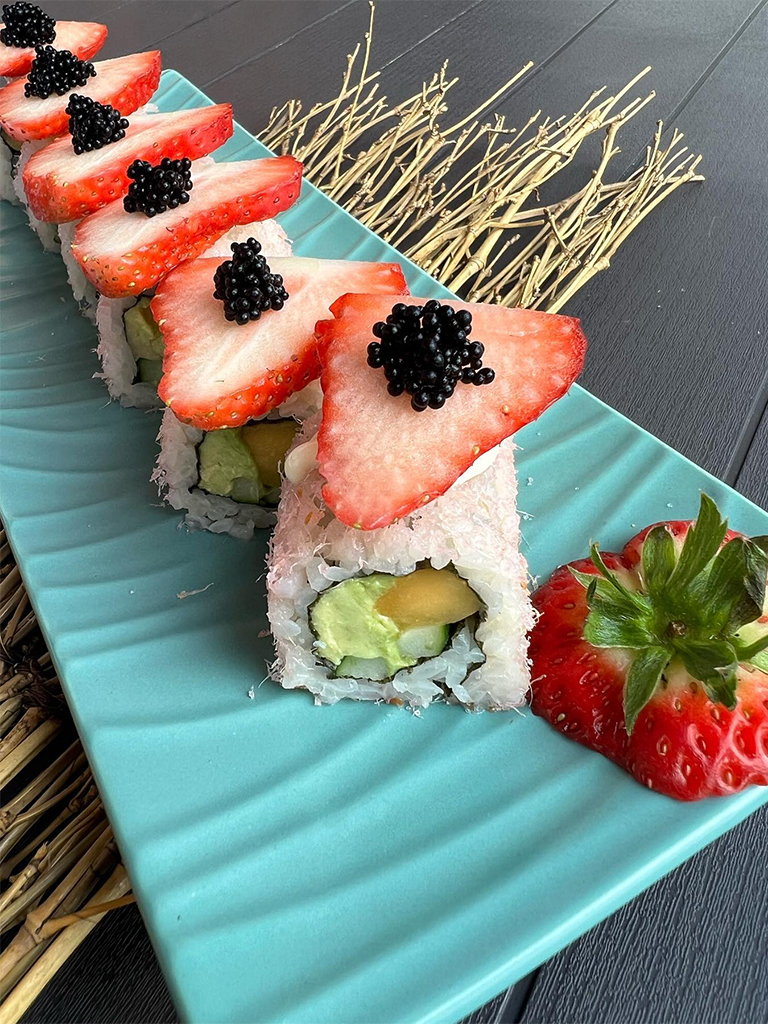 Why visit? When we say Shifudo has generous prices, we mean it. To give you a little teaser, the original chawanmushi here is just S$2.90. It's also got an extensive menu, from skewers to bento sets, with an impressive food quality. 
Price range: $$
Crowd faves: Get the house special soft shell crab roll (S$22) to share with your friends or the rainbow roll (S$20) for something a little more 'gram worthy. For mains, the Iberico pork secreto udon (S$21.50) with its beautifully charred top will surely impress you. To finish the meal, have Shifudo's daichi shokuhin mochimore (S$3.50), an ice cream with soft centre that is wrapped with mochi skin, which comes in seven assorted flavours. 
6. Tamoya Udon & Tempura Singapore
Plaza Singapura, 06-11, 68 Orchard Road
Open: Sunday to Thursday (11.15am to 9.30pm), Friday and Saturday (11.15am to 10pm)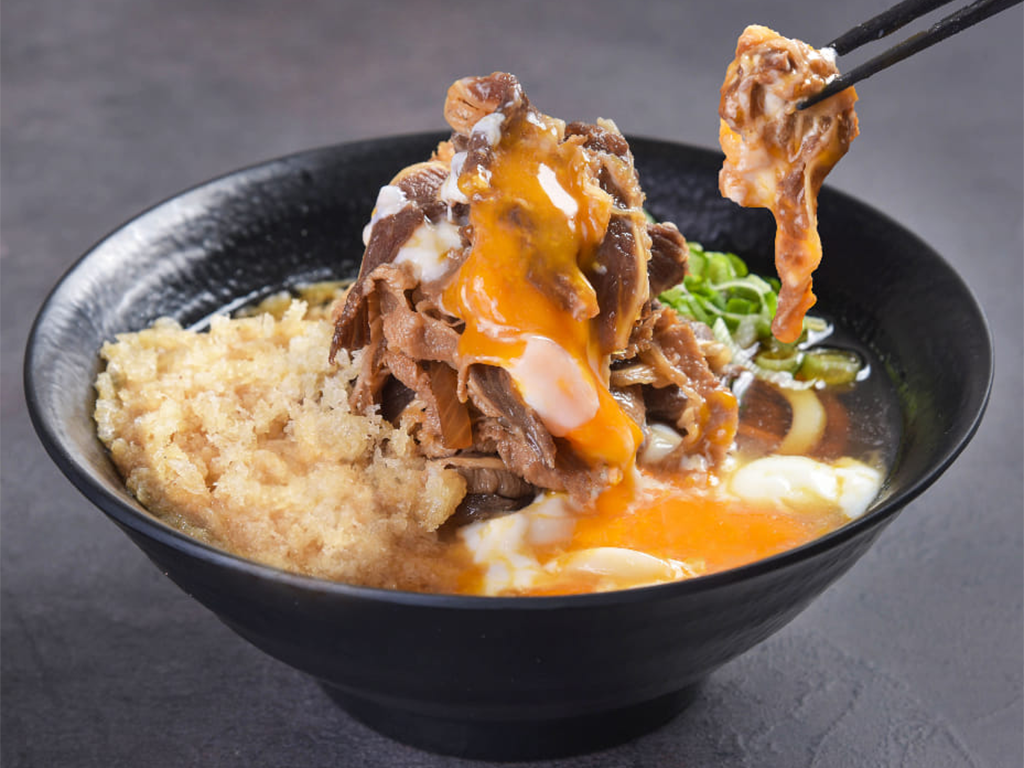 Why visit? Not only is it a casual spot great for a quick and comforting dinner, Tamoya Udon & Tempura Singapore also offers reasonable prices and good quality. Its flavourful, savoury-sweet broth and handmade udon noodles have ensured that it attracts a steady stream of patrons, so do expect a short queue when you're there. 
Price range: $$
Crowd faves: With udon in its moniker, it's predictably our go-to option. The sanuki beef onsen egg udon (S$13.20) is the bestseller as it comes with tender beef slices and a runny onsen egg. For something much richer, try the black garlic tonkotsu udon (S$12.80) as the creamy tonkotsu broth is doused with a generous layer of its housemade black garlic oil. 
7. Chirashizushi Shou
Bukit Timah Plaza, B1-55A/60, 1 Jalan Anak Bukit 
Open: Monday to Sunday (11.30am to 4pm, 5.30pm to 9.30pm)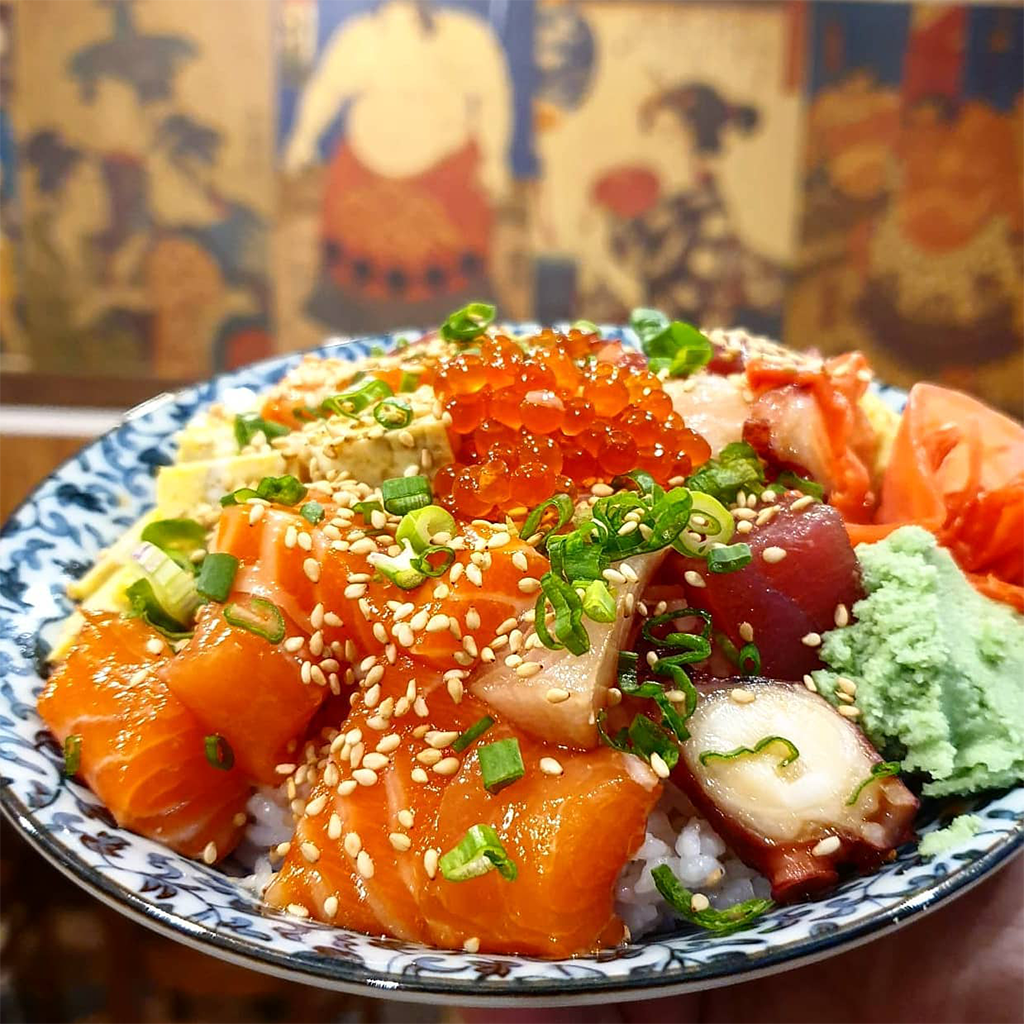 Why visit? Chirashizushi Shou, as its name suggests, specialises in chirashi bowls (sashimi with vinegared sushi rice) as well as kaisen bowls (a plain rice bowl topped with sashimi) and chicken broth ramen. The eatery is known for its value. Think thick slices of fresh sashimi at prices below S$20.
If you find yourself returning regularly, be sure to sign up for an account with the restaurant to get additional discounts. For every dollar spent, you'll earn a point, and every 100 points accumulated can be redeemed for an S$8 discount.
Price range: $$
Crowd faves: A popular dish at Chirashizushi Shou is the truffle chirashi don (S$16.90). Cubes of assorted sashimi, prawn, tamago, and tobiko are served atop a bed of fluffy sushi rice. Truffle oil is drizzled on the prawn and tamago to give the dish its alluring scent. 
8. Yorimichi Yakitori Izakaya 
Golden Mile Tower, 01-02/04/38, 6001 Beach Road
Open: Monday to Thursday (5pm to 12am), Friday and Saturday (5pm to 1am) and Sunday (5pm to 10.30pm)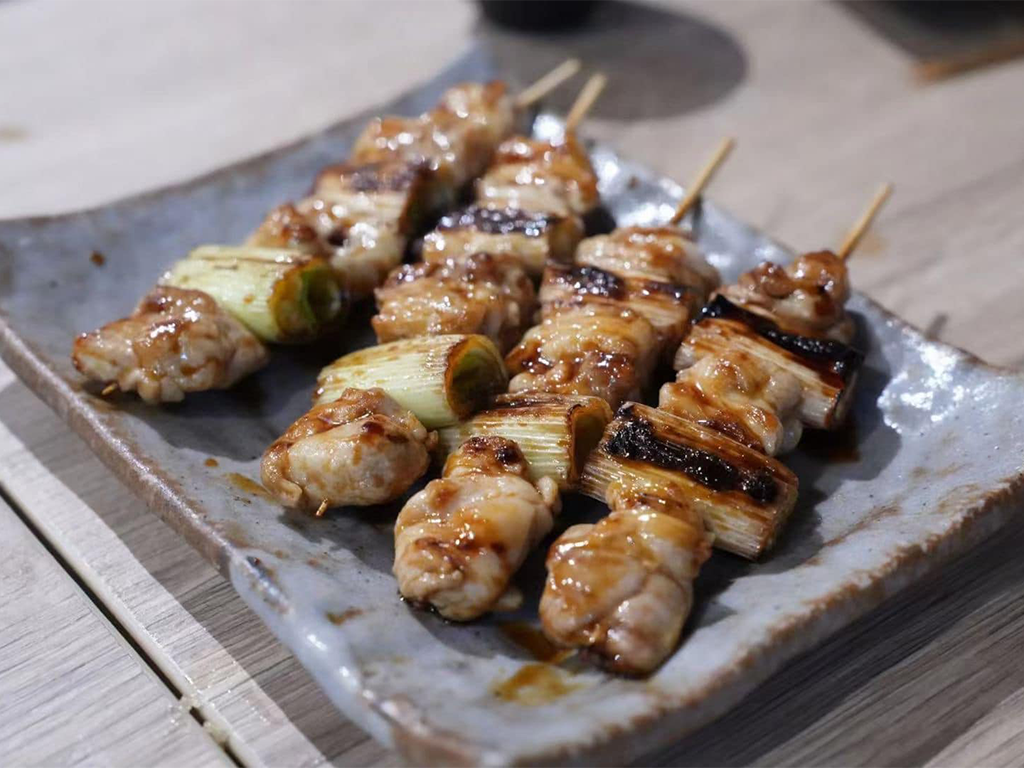 Why visit? Housed within the grey, antiquated-looking building that is Golden Mile Tower, Yorimichi Yakitori Izakaya is an underrated gem that's worth a visit. While it has a rather weathered look with warm ambient lights and fake cherry blossoms hanging from the ceiling, the vibe here is homely and comforting. 
Price range: $$
Crowd faves: Yorimichi is best known for its delectable skewers. For a good introduction to the varieties on offer, the kushi yaki set (S$16.80) has five different flavours of chicken thigh, chicken wing, pork, and enoki and shiitake mushrooms. You could get the fragrant unagi chahan (eel fried rice, S$15.80) as a main dish. We also enjoyed the comforting bowl of tamago soup (S$5.80) to accompany the meal. 
For more ideas on what to eat, read our stories on bars at boat quay and kaya toast.
Koji Sushi, Hitoyoshi Yoshi Sushi, Shifudo, Tamoya Udon & Tempura Singapore and Yorimochi Yakitori Izakaya are on the GrabFood delivery service and offer free delivery (up to S$3 off) with GrabUnlimited. You can also book a ride to its store. You can also book a ride to the stores mentioned in this article.