8 bars at Boat Quay and Circular Road for unwinding after work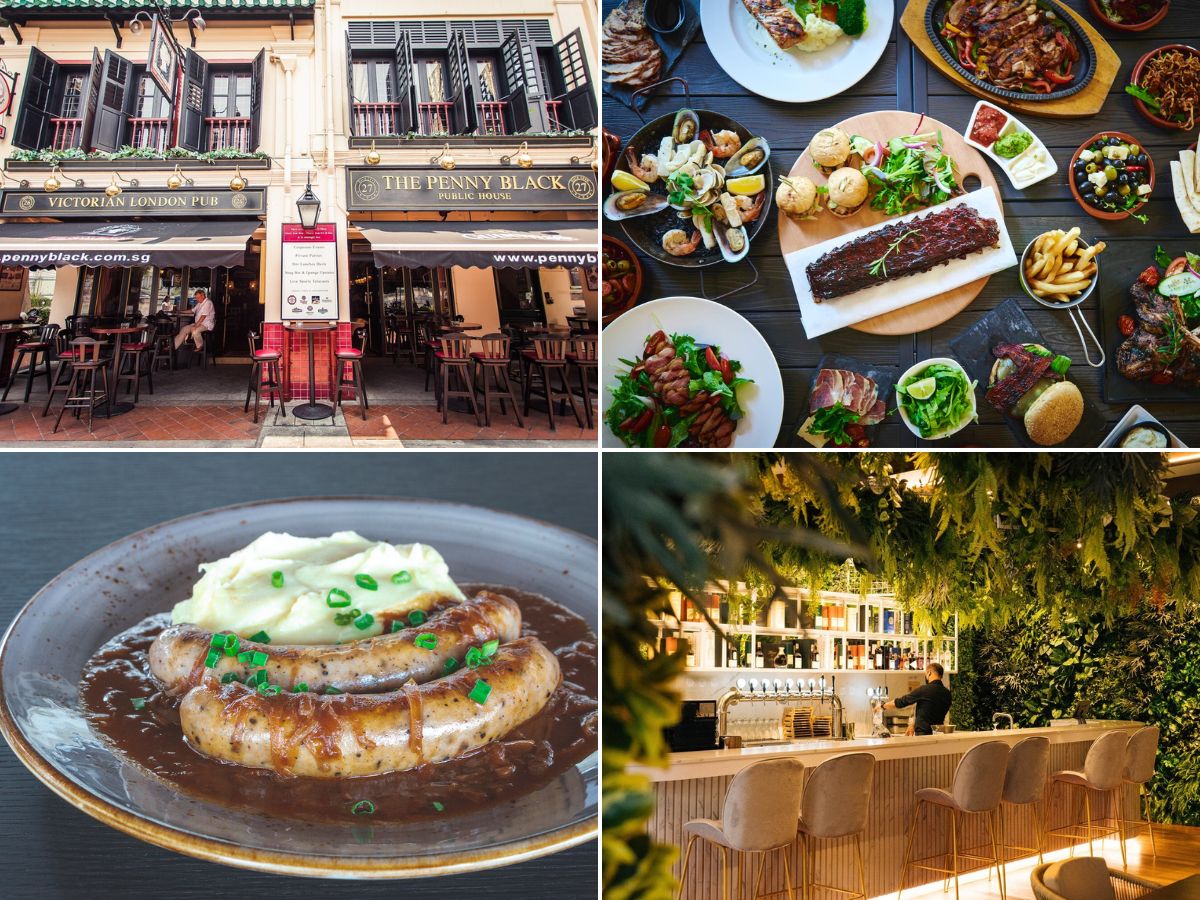 Located just around the corner from party central, Clarke Quay, Boat Quay can sometimes be seen as its underrated cousin when it comes to Singapore's nightlife. 
Well, we think there are loads it can offer. Not only is Boat Quay conveniently located right beside Raffles Place, it also houses some of the most charming and rustic shophouses that come with spectacular views of the Singapore River.
Best of all, when night falls, the small enclave — home to a thriving restaurant and bar scene — comes alive, so don't underestimate what it can offer. 
Its accessibility is a bonus if you work in the CBD — pop by for a quick and refreshing pint after work to wash off the stress of the day.
If deadlines have you on the brink of burnout and you're looking for a reprieve, read on to find out which bars at Boat Quay you can unwind at.
1. The Penny Black
26 and 27 Boat Quay
Open: Monday and Tuesday (3pm to 12am), Wednesday to Friday (11.30am to 12am), Saturday and Sunday (12pm to 12am)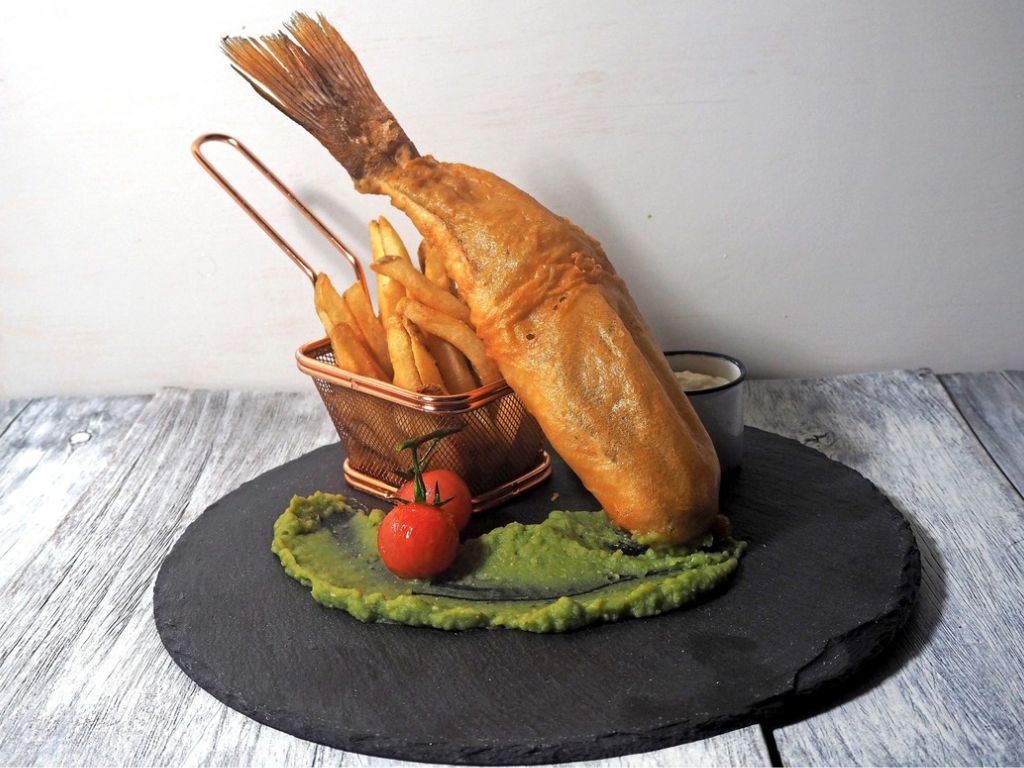 Why visit? One of the rowdiest drinking spots at Boat Quay, The Penny Black is a charming place that is done up in the style of a Victorian tavern. According to the pub, its rustic fittings were designed and built in England by master craftsmen, then shipped piece by piece to Singapore in 1999.
After dark, you'll often find hordes of expats flooding in from the neighbouring skyscrapers to enjoy a smooth pint and, on match days, to watch a game of football. If you're looking for unpretentious fun and fresh beers from the tap, this pub will definitely scratch that itch.
Price range: $$$
Crowd favourites: Since it's modelled after an old-school English pub, it's one of the places you can go for authentic beer-battered fish n chips (S$26), complete with fries, tartar sauce and mushy peas. It's best chased with a glass of ice-cold Guinness stout (S$10.50 for half pint, S$16.50 for full pint) straight from the tap.
2. JU95
41 Boat Quay
Open: Tuesday and Wednesday (6pm to 11pm), Thursday (12pm to 2pm, 6pm to 11pm), Friday (12pm to 2pm, 6pm to 12am), Saturday (6pm to 12am), Sunday (5pm to 10pm)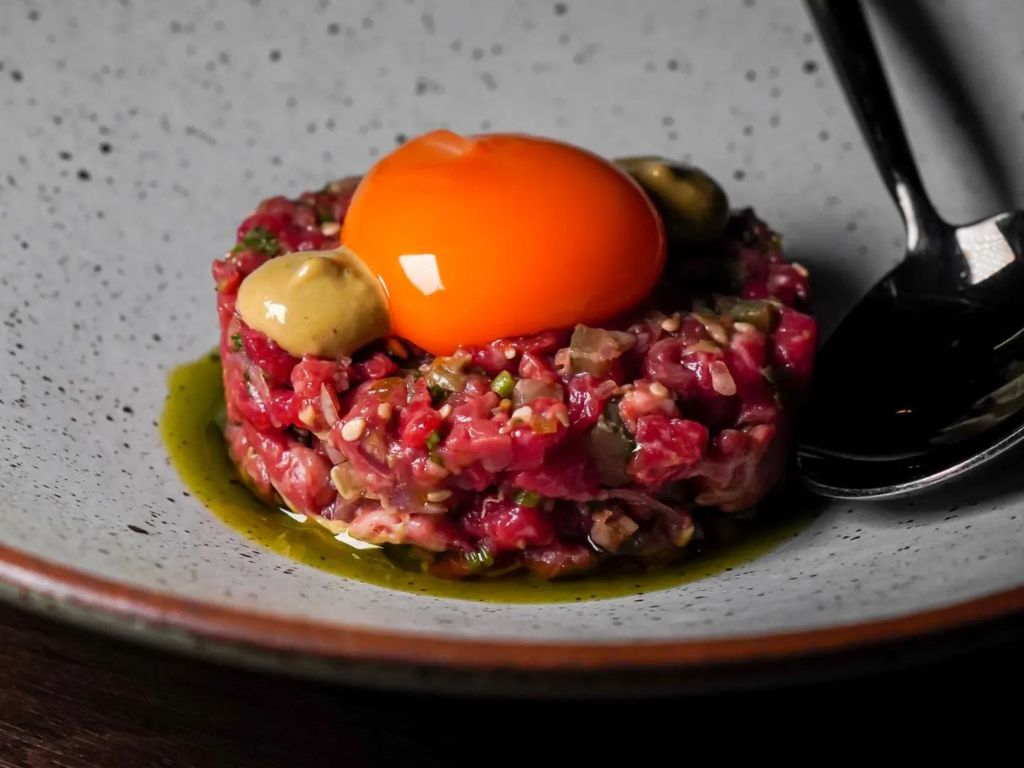 Why visit? JU95 is a relative newcomer to the Boat Quay area, but there aren't many other izakayas that provide the same vibe that's found here. Unlike your usual izakaya, this has a more modern and upbeat feel, with dishes that are playful with a touch of flair.
If you're feeling adventurous, there's even a cocktail randomiser machine that will generate a one-of-a-kind concoction just for you — fascinating.
Price range: $$$
Crowd favourites: There's quite an extensive menu, but expect dishes that marry Japanese and European cuisine. Come crowd favourites include the funky parfait ju (S$18) that comes with chicken liver and fermented mushroom layered atop koji sable cookies, as well as the luxe cold angel hair pasta (S$26) served with scallop, truffle, ikura and caviar.
3. Skinny's Lounge
82 Boat Quay
Open: Wednesday to Friday (6pm to 3am), Saturday (7pm to 4am), Sunday (7pm to 3am)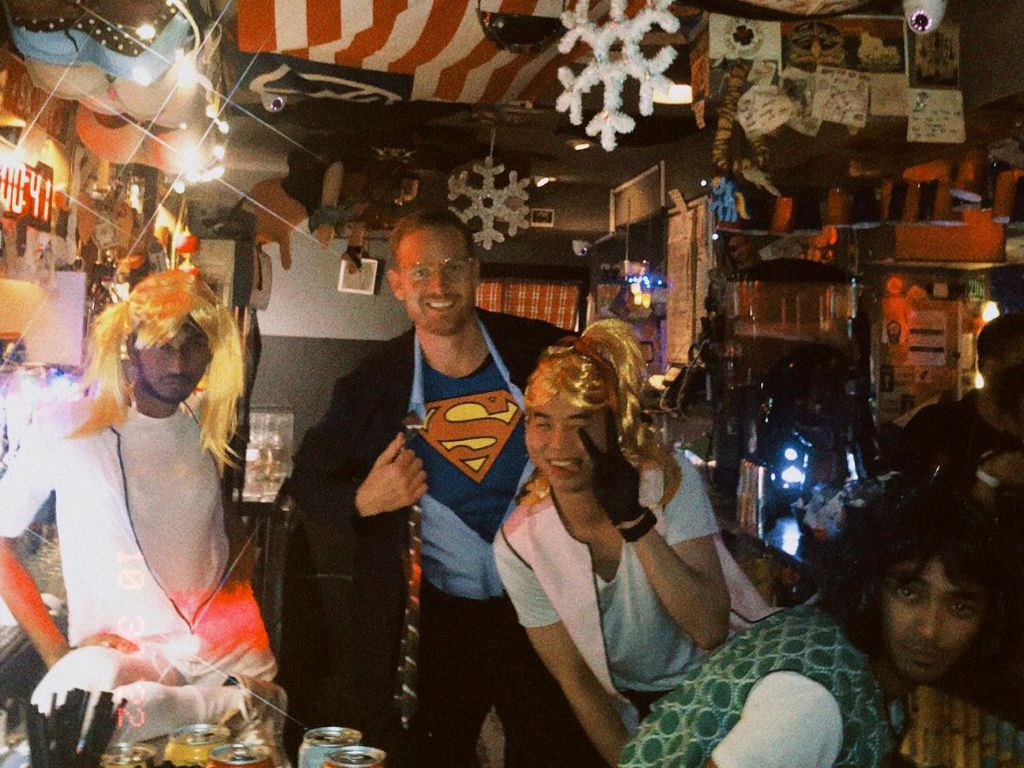 Why visit? Skinny's Lounge is the ultimate #iykyk bar that regulars love to flock to after dinner. There's a reason — this Boat Quay stalwart is one of the few bona fide dive bars you'd find in the CBD, with a private KTV room where you can scream your heads off.
Boasting a ghetto laidback vibe, this is the best kind of place for a no-holds-barred party night if you're not in the mood to splurge on an expensive night out at the clubs. 
Price range: $$
Crowd favourites: The drinks here are slightly more affordable than other CBD haunts. This is especially so during happy hour from 5pm to 8pm, where you can snag yourself a bottle of PBR beer and hotdog for S$15. Even without happy hour, you can get a well-made cocktail, such as the quirkily named espresso drink wake me up, fuck me up, for S$22 or a Cheap Ass American beer for S$10.
4. Charlie's Restaurant & Bar  
32 Boat Quay
Open: Sunday to Thursday (11am to 12am), Friday and Saturday (11am to 12am)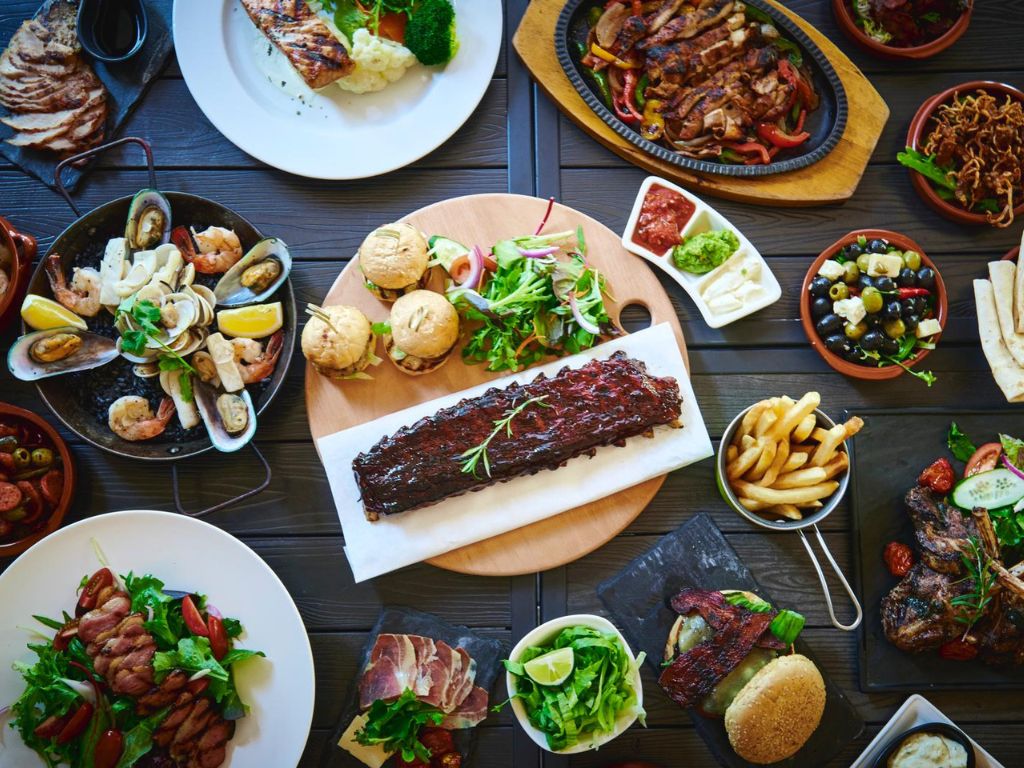 Why visit? There aren't many Spanish places with a setting as idyllic as this. Nestled in a rustic shophouse along Boat Quay, Charlie's Restaurant & Bar is a casual tapas bar that's blessed with a dazzling riverside view of the culturally significant buildings in the vicinity.
The restaurant takes pride in its extensive menu that offers not only classic Spanish tapas but also a wide selection of hearty proteins cooked with its flaming-hot stone grills.
Price range: $$$
Crowd favourites: If you're craving some rich Spanish flavours, the squid ink paella (S$24) and gambas ajillo (sauteed prawns with garlic and mushrooms, S$18) are some safe and classic choices. But if you want to see how the stone grills fare, the grilled pork cheek (S$26) and angus steak (S$38) are two dishes the chef recommends.
5. 1826
33/34 Boat Quay
Open: Monday to Sunday (11.30am to 12am)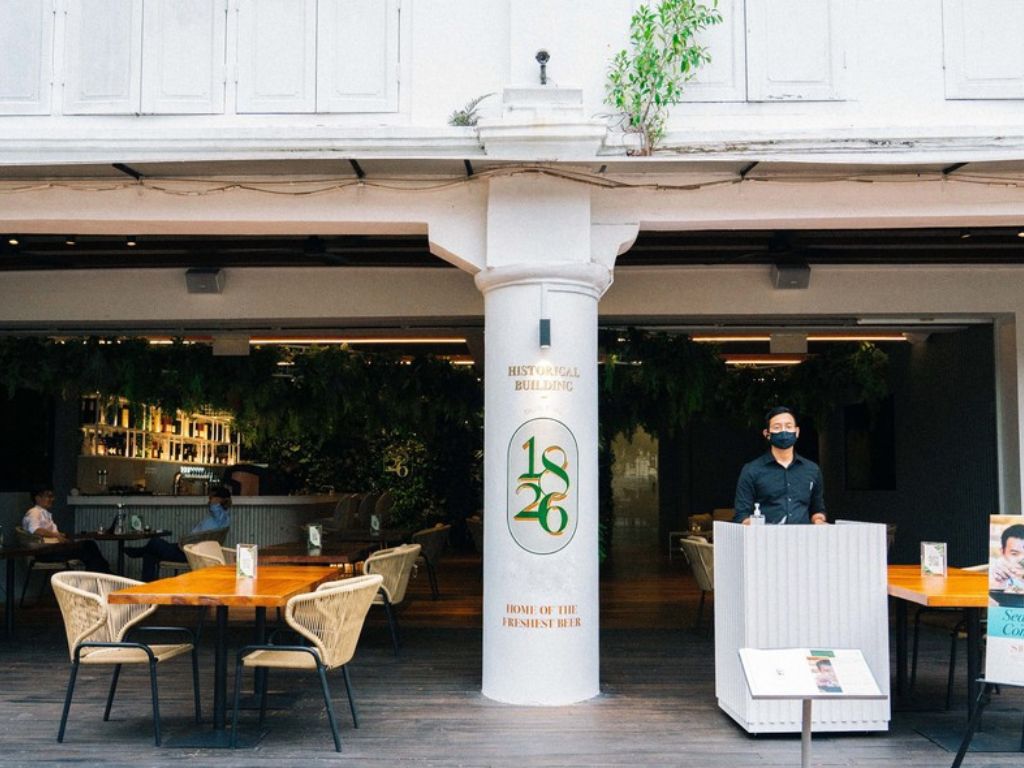 Why visit? Located in an elegantly refurbished unit found in one of Boat Quay's historical shophouses, 1826 is a bar that pays homage to our colonial origins. Why 1826? That's the year the Straits Settlements was established. 
Here, you'd be treated to an arresting riverside scenery along with an array of contemporary dishes that are heavily inspired by local and Peranakan heritage.
Price range: $$
Crowd favourites: If you like your Western food injected with some Asian flair, dishes such as the creamy mala linguine (S$17) or seafood tom yum risotto (S$21) would be right up your alley. Beer aficionados would also want to dive into the selection of locally brewed SevenDaze beers, priced from S$9 during happy hour.
6. Juice
86B Circular Road
Open: Monday to Saturday (6pm till late)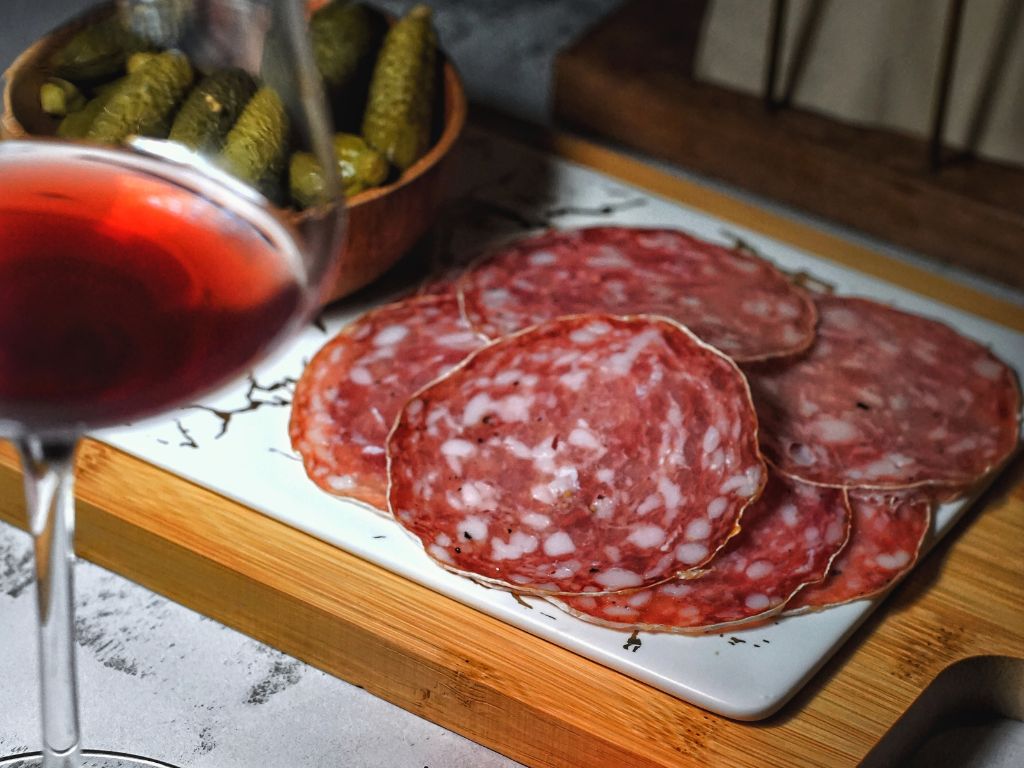 Why visit? If you're sick of the usual wine bars where sharply dressed sommeliers try too hard to explain terroir and tannins to you, Juice is the opposite of that. This cosy wine bar strives to make wine accessible to everyone, with glasses available for a very reasonable S$16 nett.
Unlike your usual bars, the venue is deliberately set up to feel like you're at a friend's apartment for a house party. Try to snag a spot at the balcony area to enjoy the refreshing night breeze and a great view of the bustling Circular Road.
Price range: $$
Crowd favourites: The S$16 by-the-glass wine deal is not to be missed. The wines offered for this are not low-quality house pours, but a curated selection from the bottles. The food menu is limited, condensed into a select few charcuterie and cheeses to pair with your wine, but the bouncy French saucisson (S$12) goes immaculately with any medium-body red.
7. The Public House
42 Circular Road
Open: Monday to Thursday (4pm to 1am), Friday and Saturday (4pm to 2am)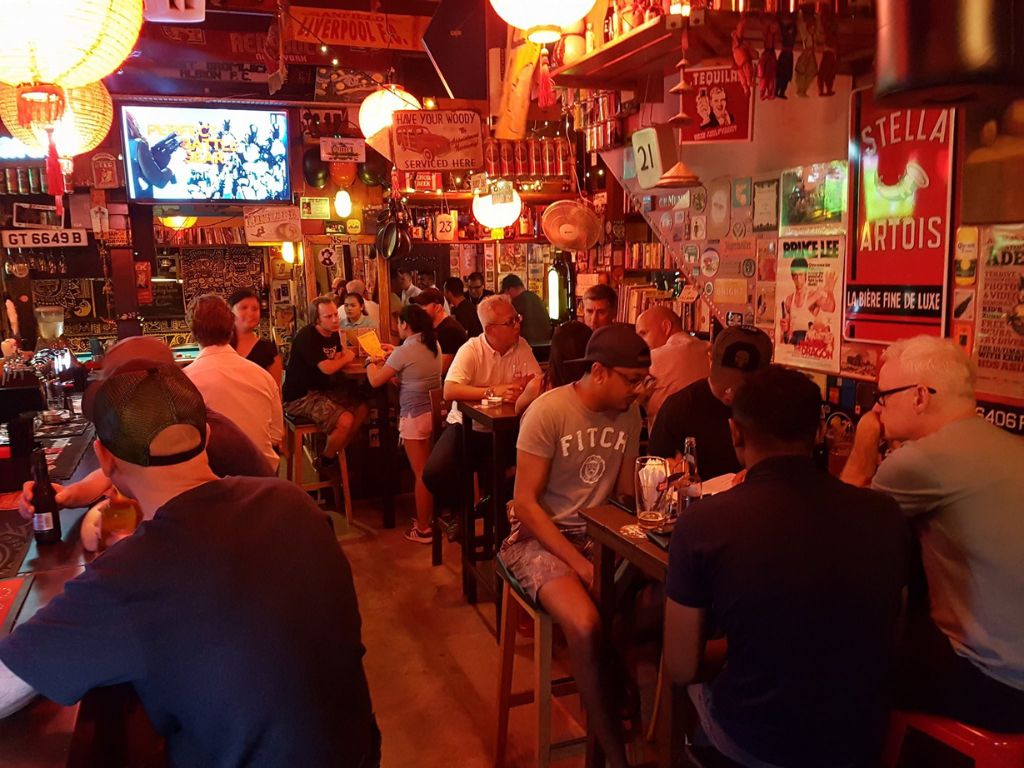 Why visit? The Public House is a watering hole with plenty of personality and old-school charm. A cosy and anything-goes sort of bar, it feels a bit more vintage and dated than some of its Boat Quay compatriots — in a good way.
Besides its whimsical decor, another highlight that makes this quirky joint so popular is its casual ambience, thanks to its spacious al fresco seating area along an alleyway that connects Boat Quay to Circular Road.
Price range: $$
Crowd favourites: Don't come here expecting finesse in the food — what it offers are some satisfying local favourites to go with the drinks, such as chicken satay (from S$10), prawn paste wings (from S$12) and sotong balls (S$13).
8. Molly Malone's
56 Circular Road
Open: Monday to Thursday (11am to 12am), Friday (11am to 2am), Saturday (12pm to 2am)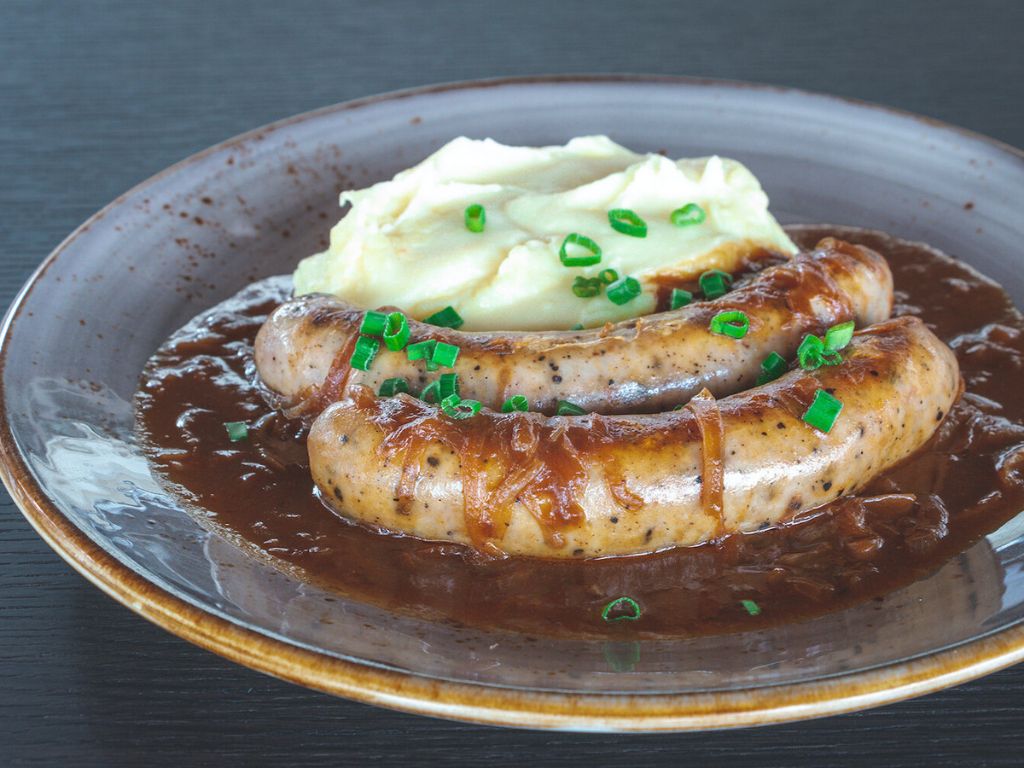 Why visit? LIke its neighbours The Penny Black, Molly Malone's is a beloved stalwart of the Boat Quay bar scene. It's been around since 1995 and lays claim to the title of being the first Irish pub established in Singapore.
A popular haunt for those looking to soak themselves in some Irish conviviality, this unpretentious spot serves hearty pub grub and, of course, the smoothest Guinness pours you have come to expect from an Irish pub.
Price range: $$$
Crowd favourites: There's only one way to enjoy an Irish pub — with a Guinness (S$15 for happy hour, S$17.50 for normal) pint in hand. But of course, don't miss out on all the satisfying Irish fare on offer, including the gravy-drenched bangers and mash (S$13) and decadent Molly's shepherd's pie (S$20).
---