8 popular Golden Mile Complex Thai food stalls and where they've moved to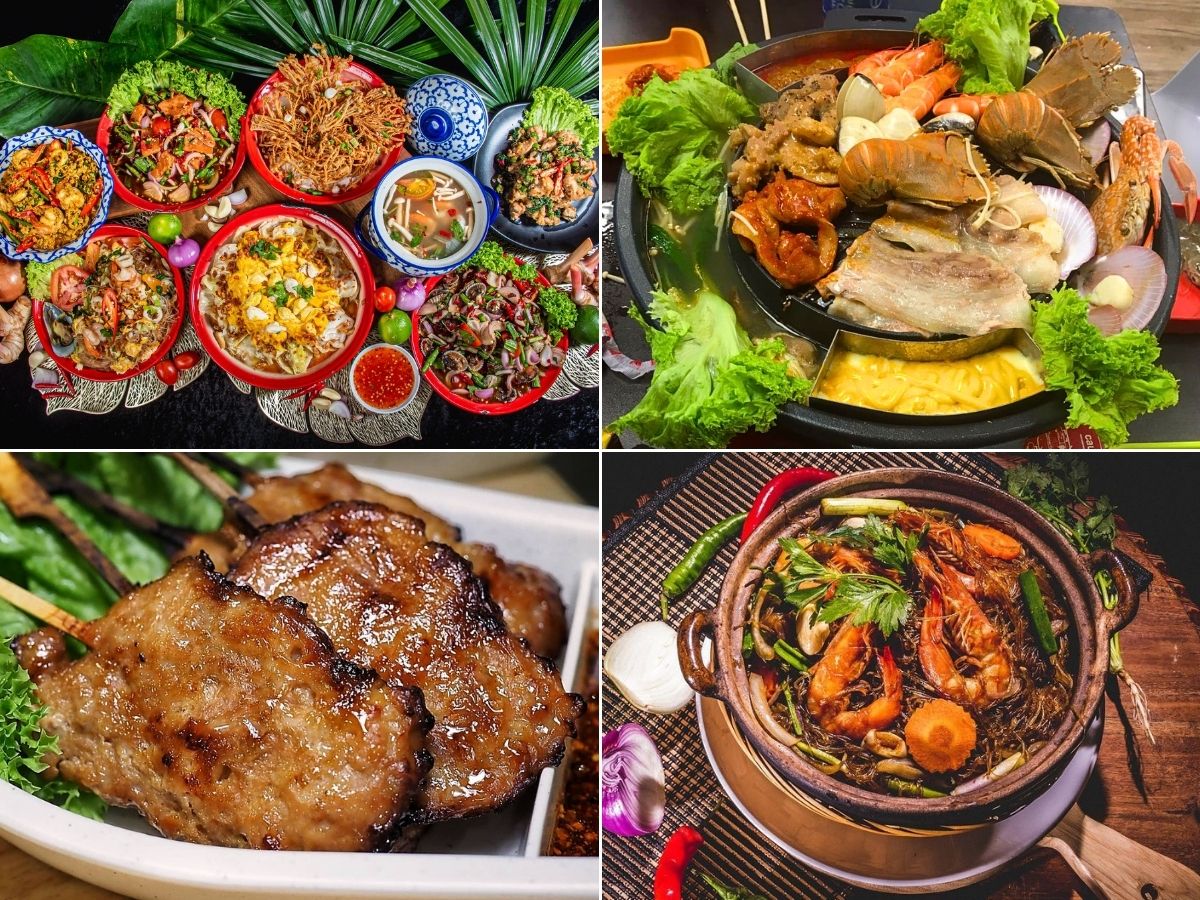 We're nearing the end of an era soon: One of Singapore's most iconic malls, Golden Mile Complex, is reaching its final days.
Known informally as the "Little Thailand" of Singapore, the mall is home to several tasty and authentic Thai eateries, Thai supermarkets and food kiosks, as well as bustling nightlife spots.
Sadly, long-time tenants and customers are making preparations to say their final goodbyes, as the mall will be vacated in May for redevelopment.
Golden Mile Complex's impending closure is the result of an eye-watering S$700 million sale to a consortium in May 2022, after the historic landmark received more than 80% of owners' consent for an en bloc sale.
But where will Singaporeans go for their comforting, spice-rich Thai food fixes from now on, and what will happen to the perennial crowd favourites? 
To make things easier for you, we did some digging and came up with a handy guide on where the most popular restaurants have relocated, or will be relocating, to.
1. BeerThai House
155 Kitchener Road, 01-01
Open: Wednesday to Monday (11am to 10pm)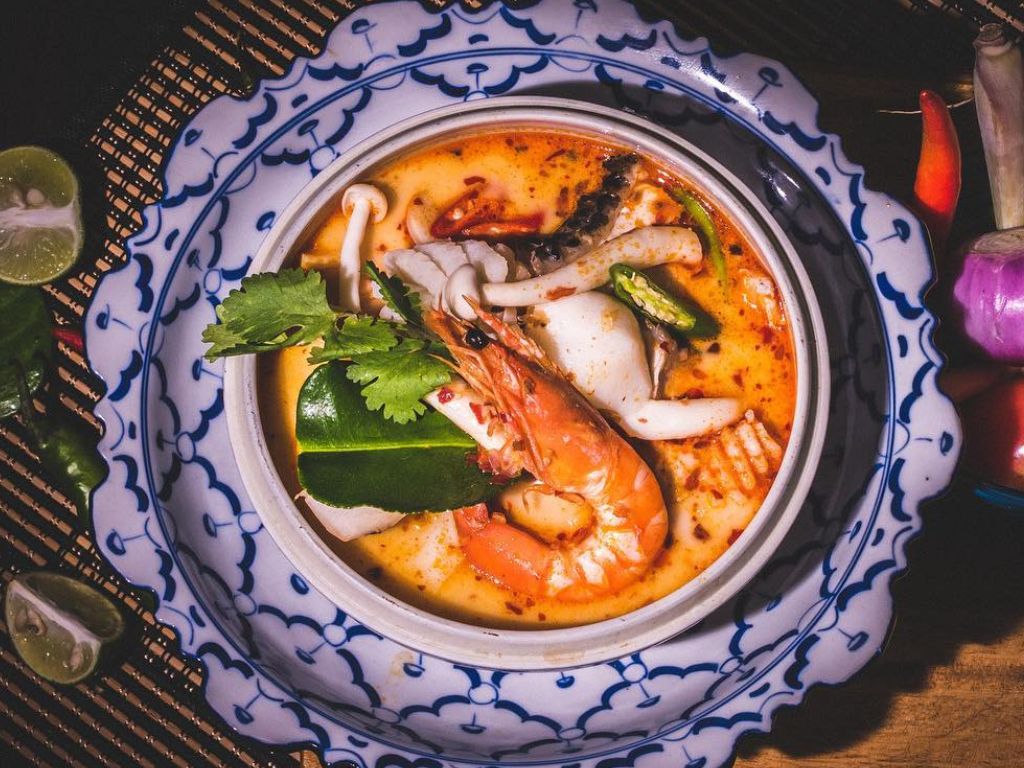 Why visit? Having been in operation for over two decades, BeerThai House is one of the most recognisable establishments within Golden Mile Complex. 
Many Thai food lovers swear by its hearty and affordable dishes that are authentic, yet tweaked ever-so-slightly to fit local taste buds. There are now two outlets — one at Kitchener Road and the other at the nearby City Gate at Beach Road, which houses many other former tenants, too.
Price range: $$
Crowd favourites: The menu at BeerThai is pretty extensive, but if you're prone to decision paralysis, its classic dishes are always a safe bet. There's nothing quite like digging into its addictively tangy salads (S$15) or tom yum soup (S$15) to clear your palate after a sinful night of drinking.
2. Tha Chang Noodle Bar
171 Telok Ayer Street
Open: TBC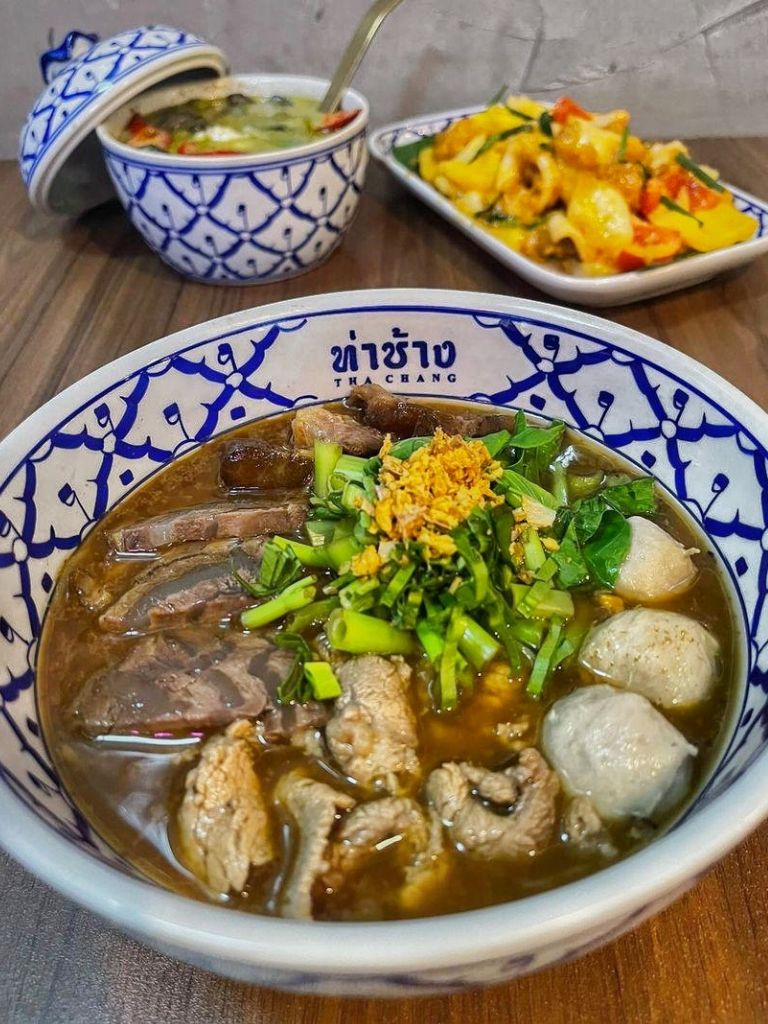 Why visit? Traditional Thai boat noodles aren't the easiest to find in Singapore. Most of the bigger franchises specifically modify their recipes to appeal to the locals, so Tha Chang Noodle Bar is a refreshing option. 
It's one of the more commonly recommended spots for a bowl of piping-hot boat noodles that stay faithful to its roots. Surprisingly, its new outlet is located in the swanky area of Telok Ayer.
Price range: $
Crowd favourites: The boat noodles at Tha Chang, while traditional in taste, aren't actually offered to you in typical tiny bowls. But we're not complaining, because small bowls would hardly satisfy that craving! When here, make sure you indulge in a bowl of comforting special pork boat noodle (S$7.90) or special beef boat noodle (S$8.90) that come with a hearty broth served with a heap of ingredients.
3. Baan Kanom Thai
ARC380, 01-15, 380 Jalan Besar
Open: TBC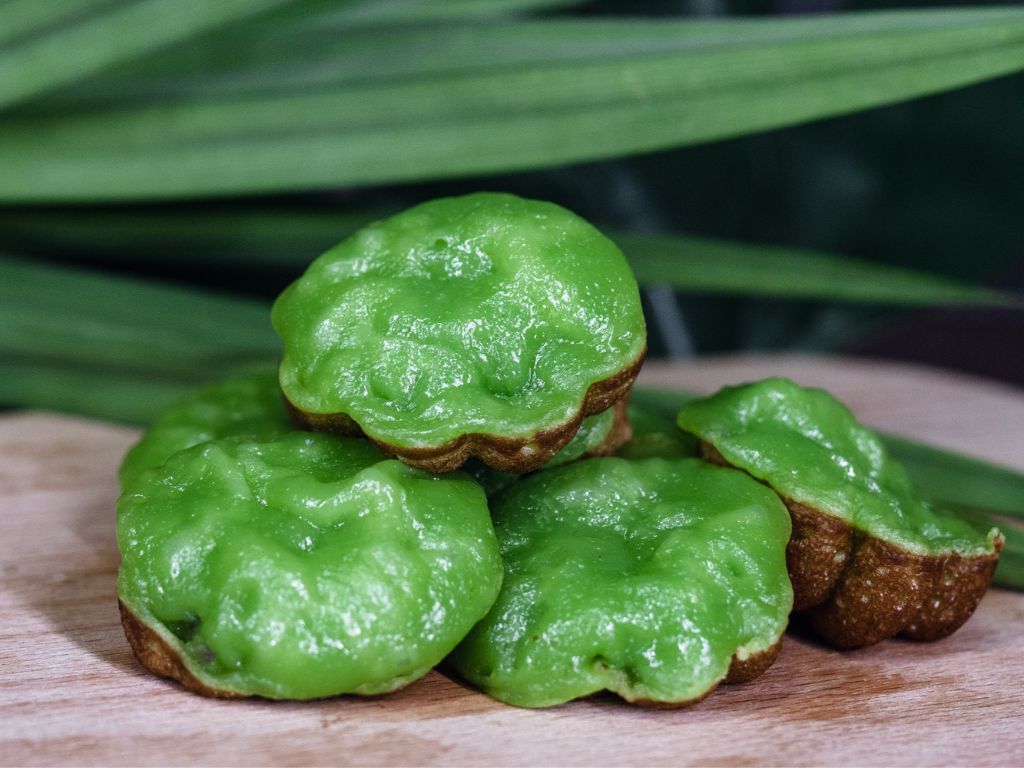 Why visit? While most of our list comprises Thai-style "zi char" (cook and fry) eateries who have an extensive menu of Thai dishes, Baan Kanom Thai is more of a kiosk. It specialises in unique Thai-style desserts and snacks and can be found in Golden Mile Complex's well-loved Thai Supermarket. 
The shop, which first began as a home-based business selling Thai cuisine before the owners set up their dessert shop in the mall, will move to ARC380. Slated to open on April 18, the standalone eatery will bring back some of its savoury bestsellers during its home-based business days to supplement the sweeter lineup.
Price range: $
Crowd favourites: Desserts are obviously one of the must-haves here — especially the Thai pancakes that are available in flavours such as pandan (S$5.50/10 pieces) and sweet potato (S$6/10 pieces), or the original Thai crispy pancakes (S$5/eight pieces).
Other than that, savoury options such as the fragrant basil pork rice (S$8) and decadent grilled lemongrass chicken (S$25) are worth a try, too.
4. Nana Original Thai
Aperia Mall, 01-53A, 12 Kallang Avenue
Open: Monday to Sunday (24 hours)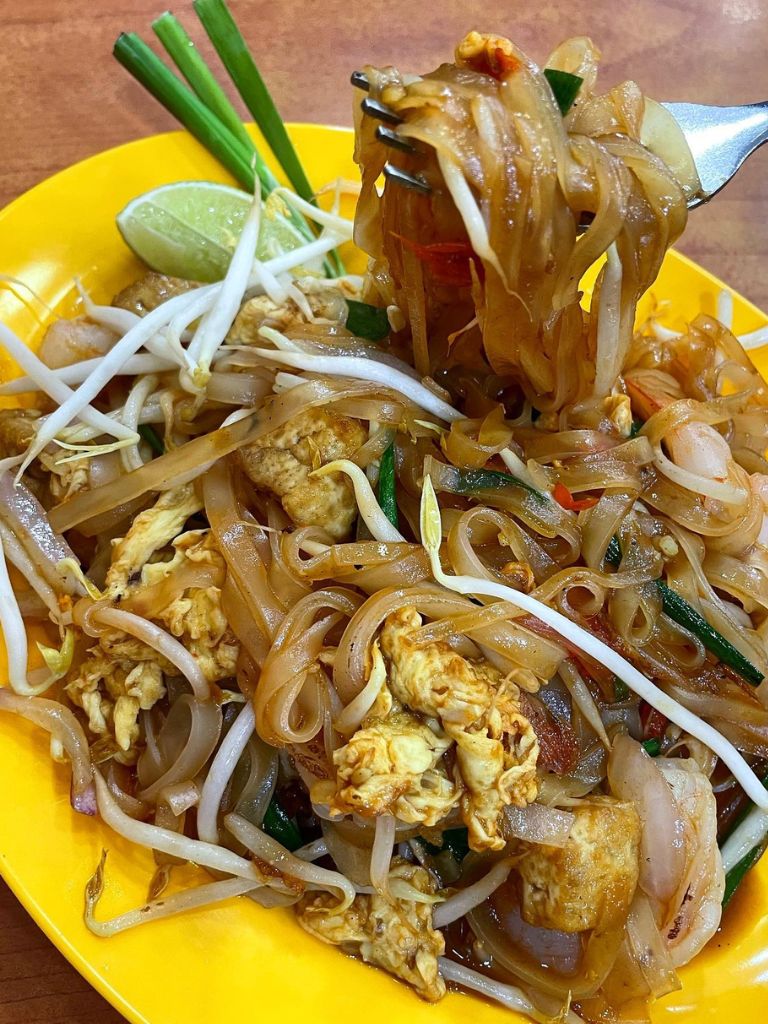 Why visit? Granted, Nana Original Thai has already branched out of Golden Mile Complex way before the en bloc rumblings began, but it still remains a hot favourite for a no-frills meal at the mall.
Its new outlet at Aperia Mall near Lavender will better serve those who frequent the Beach Road store regularly, since its other two locations are in the west at Clementi and in Orchard at Far East Plaza. 
Price range: $$
Crowd favourites: Everyone knows how satisfying a well-fried plate of pad thai can be. However, regulars of Nana Original Thai recommend its lesser known sibling, the pad si yu (from S$11.10) — a satisfying sweet-savoury plate of stir-fried kway teow done Thai-style.
5. Flying Pig
City Gate, 02-03, 371 Beach Road
Open: TBC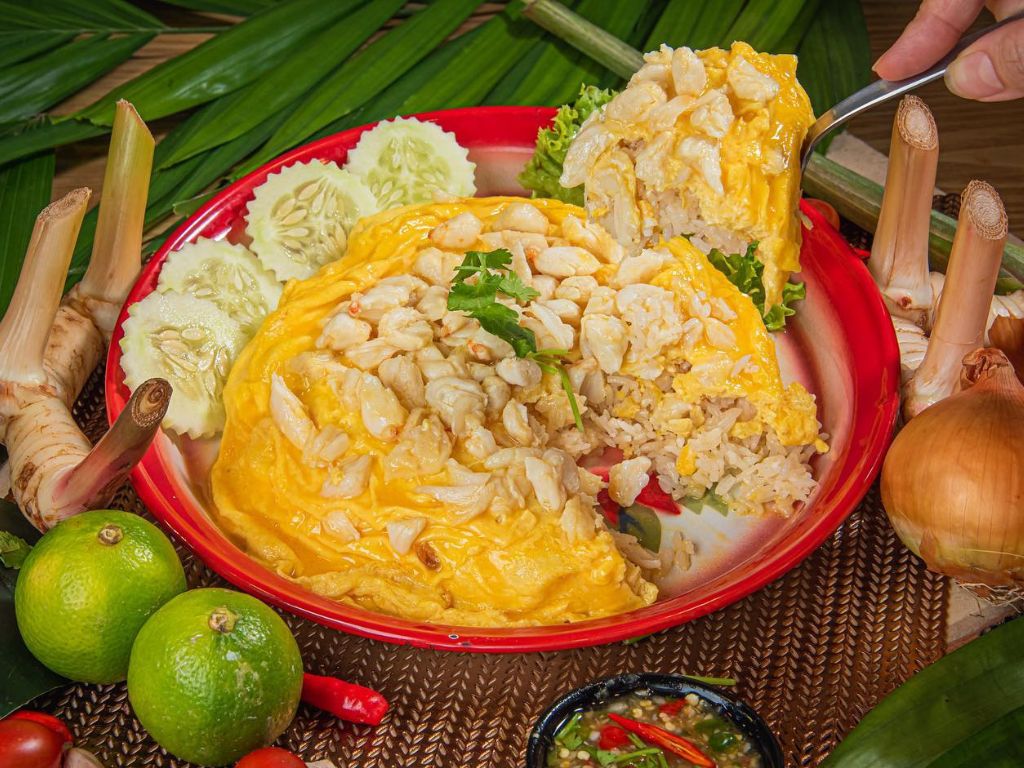 Why visit? Many foodies who regularly use social media would have heard of Flying Pig at Golden Mile Complex a few years back, when its crab omelette rice went viral within local foodie circles.
Although this Thai eatery only opened in 2021 and is relatively new compared to many of the heavyweights in this list, it's got just as many loyal customers filling up its tables on Friday nights.
Price range: $$
Crowd favourites: Flying Pig's viral S$10 crab omelette rice might not be S$10 anymore but it's still a fine deal. For S$12, you get a decent amount of chunky crab meat to go with the silky, creamy omelette topped on a bed of fragrant rice.
6. Diandin Leluk
City Gate, 01-05 and 01-17/18, 371 Beach Road
Open: Tuesday to Sunday (10am to 10pm)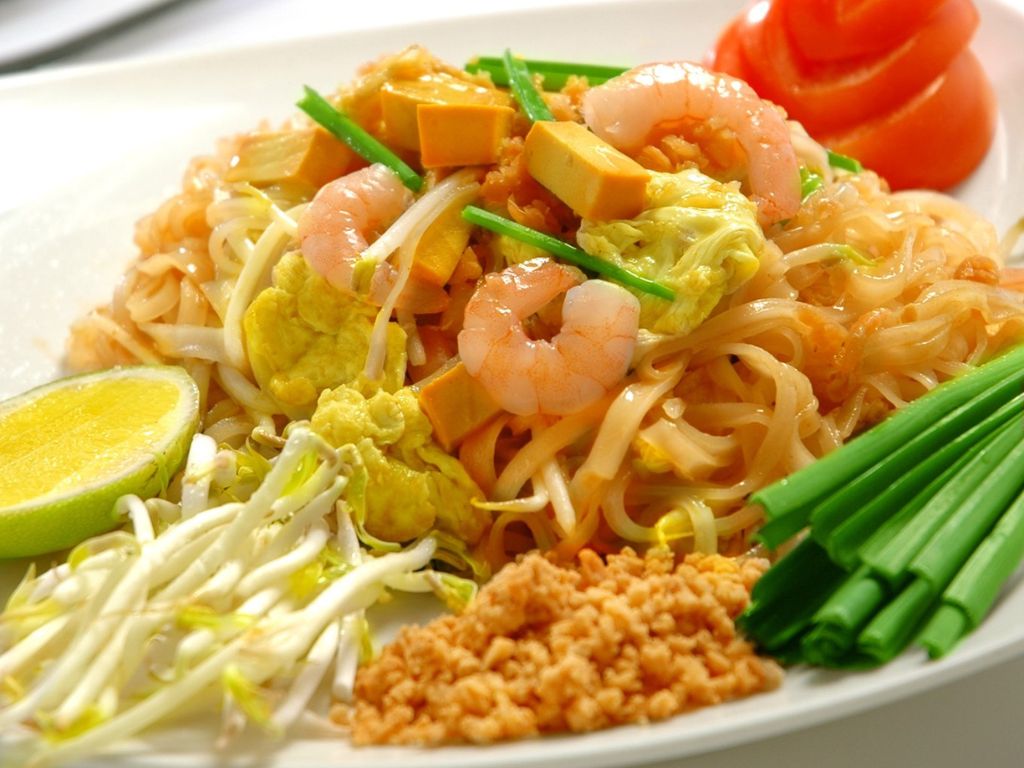 Why visit? Have you really been to Golden Mile Complex for Thai food if you hadn't at least given Diandin Leluk a try? We're talking about a storied establishment that has amassed numerous fans since its inception in 1985, more than three decades ago.
Most would remember the affordable Thai eatery for its sprawling space on the first floor of its original location. Its move to City Gate will see its space split into two smaller units located at different sides of the mall. Not only that, its cleaner and more refined new look will take regulars a while to get used to.
Price range: $
Crowd favourites: If you are nursing a Thai food craving, you won't find many famous Thai eateries priced as reasonably as Diandin Leluk, which is offering set lunch promotions at S$8.90 nett. 
Available from Monday to Friday between 11.30am and 3pm, each set comes with a main dish, soup, drink, and dessert. Main course choices include the tried-and-tested classics, such as pad thai and pineapple rice.
7. Dee Tongue Thai by Rung Mama
Aperia Mall, 01-40, 12 Kallang Avenue
Open: TBC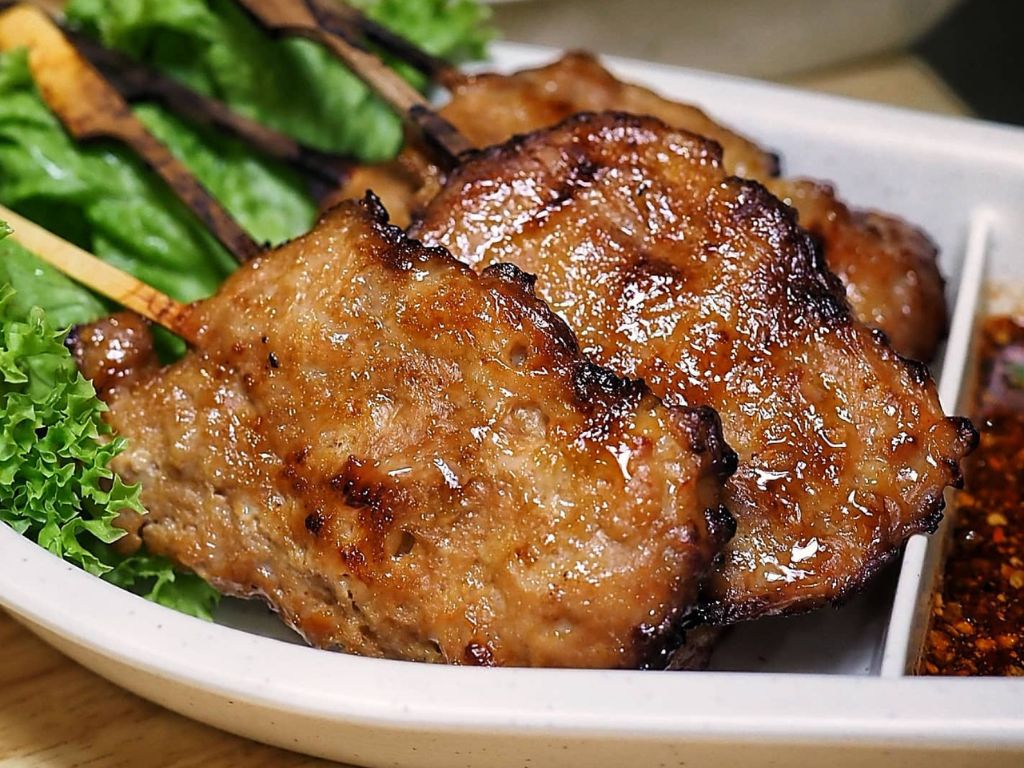 Why visit? Dee Tongue Thai by Rung Mama is another stalwart at Golden Mile Complex. Around since the 80's, the unpretentious eatery focuses on authentic Thai offerings that feel like comforting home-cooked food by Thai locals. Here, homemade sauces, flavourful marinades and chilli feature heavily in its dishes to deliver unique flavours.
After its last day at Golden Mile Complex on April 2, it will relocate to Aperia Mall, where it'll join other familiar names such as Nana Original Thai and Thai Supermarket.
Price range: $$
Crowd favourites: As is the norm at many of these authentic Thai eateries, the tom yum soup (S$12/15) here is a popular dish that's found on almost every table. Other than that, many of its fans seemed to have developed a strong attachment to its juicy and succulent grilled moo ping (Thai-style grilled pork skewers with sweet-savoury marinade, S$12).
8. Cheese Story Mookata
HomeTeamNS Balestier, 01-07, 31 Ah Hood Road
Open: TBC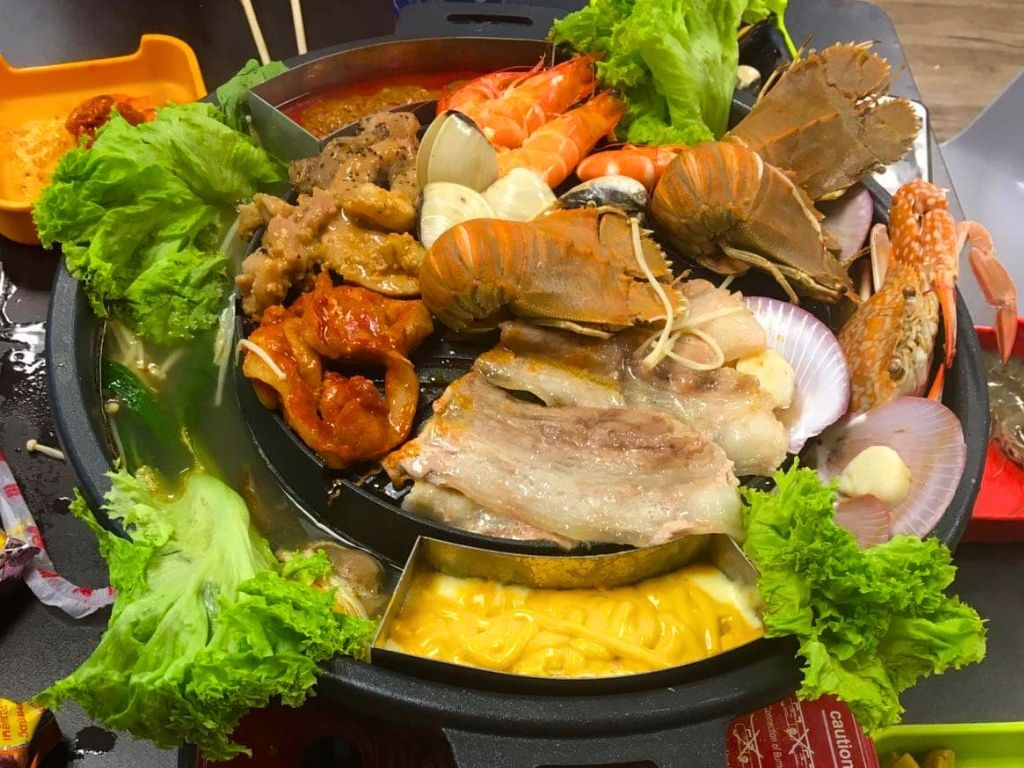 Why visit? Of course, we can't end off a compilation of popular Golden Mile Complex food haunts without including at least one option on mookata buffets. Sure, good mookata places are relatively easy to find these days, but nostalgia just hits differently when you feast at a spot like Cheese Story Mookata.
Instead of the popular nearby venues, it'll be relocating to HomeTeamNS Balestier in May, which is about a 15-minute walk from Toa Payoh MRT station. Bonus: If you're itching for a karaoke sesh after dinner, Ten Dollar Club is also conveniently located in the same building!
Price range: $$$
Crowd favourites: Suffice to say, people head here for one reason only, and it's for Cheese Story Mookata's affordable buffet (from S$29.90). For that price, you'll be treated to a glut of marinated meats and seafood including crayfish and salmon. You even get free-flow drinks and ice cream — what's not to love?
For more ideas on what to eat, check out our guide on Clarke Quay eateries or coffee-shop and hawker stalls in Sengkang.
Beerthai House, Tha Chang Noodle Bar, Nana Original Thai, Baan Kanom Thai, Flying Pig, Diandin Leluk, and Dee Tongue Thai are on the GrabFood delivery service and offer free delivery (up to S$3 off) with GrabUnlimited. You can also book a ride to the stores mentioned in the article.
---