Famous Bangkok market Chatuchak is returning to Singapore for a second try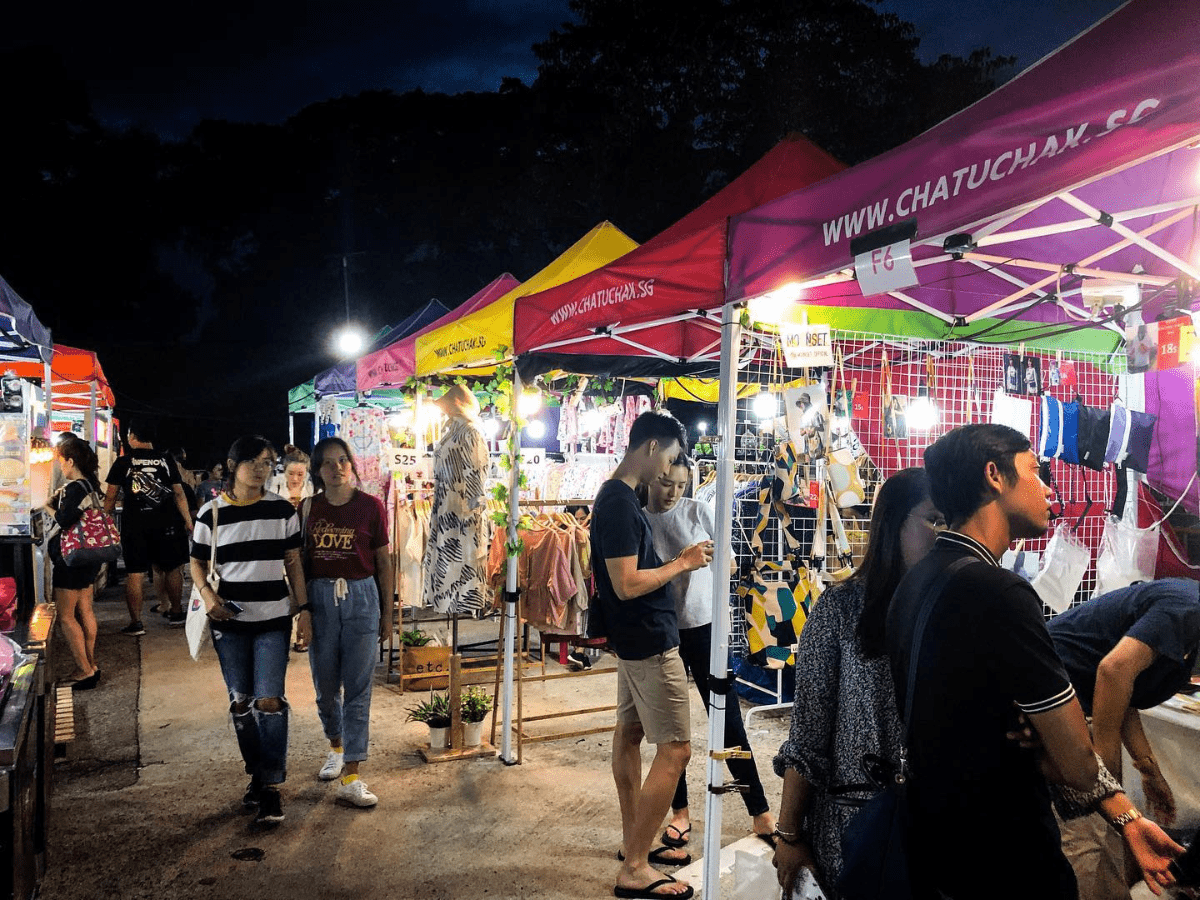 Longing to head to Bangkok but deterred by the surging flight prices? Good news — the Thai capital's famous Chatuchak night market is making a comeback in Singapore from Feb 7 to April 2 next year. 
Singapore was the first country outside Thailand to host the open-air market when it first arrived in the city-state in 2020. The event was, however, cut short because of the pandemic and it went on a hiatus for about two years.
For its second venture, Chatuchak Singapore will return to its previous location — the Grandstand South Carpark in Bukit Timah. It boasts around 20,000 sq ft of festival space, capable of accommodating 200 seats for festival-goers.
More than 180 vendors will be peddling the likes of street food, handicrafts and antiques at the night market. Some of the vendors will be flown in  — on a rotational basis — from the original venue in Bangkok.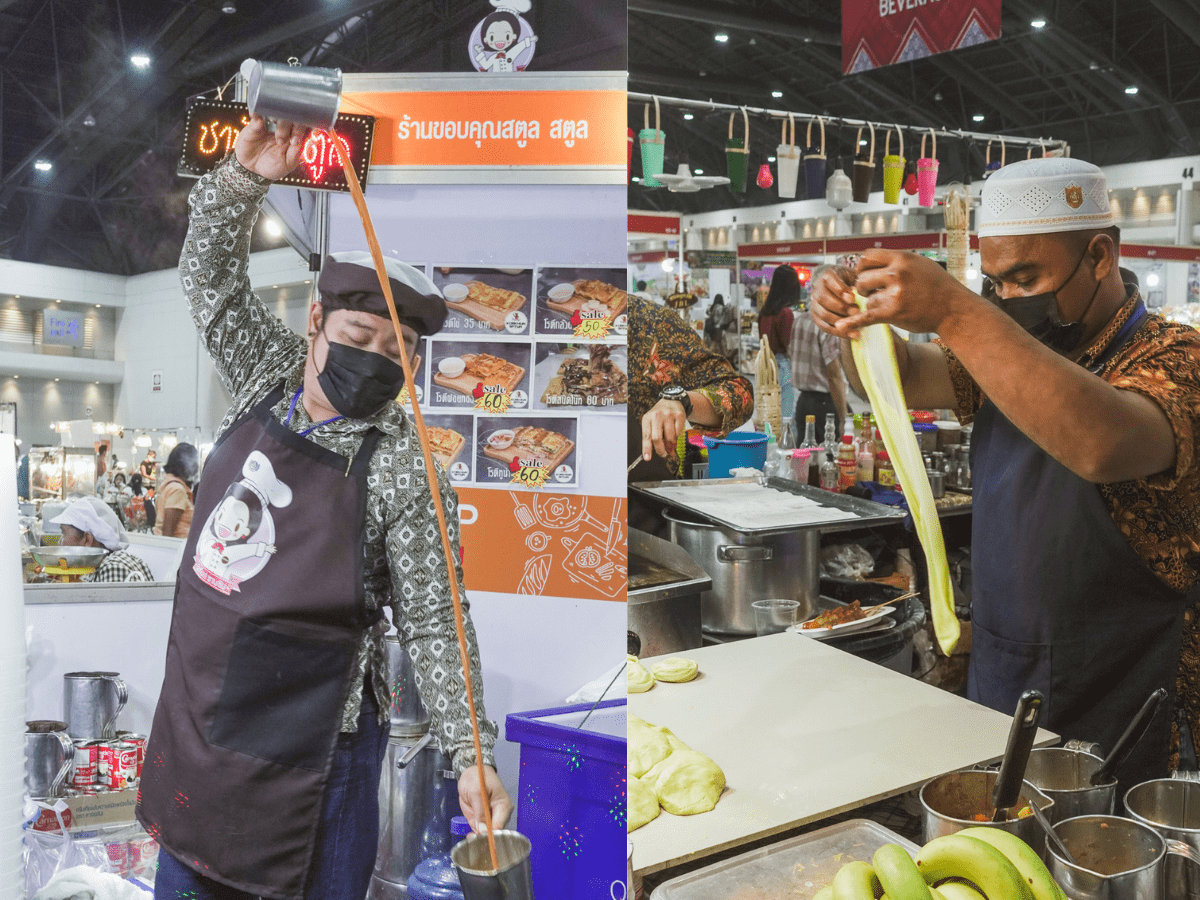 Look forward to everything you'd expect from a good Thai market, especially sumptuous Thai dishes such as grilled sausages and Thai prawn vermicelli.
Among the highly anticipated food items at Chatuchak Singapore is the cha chak Thai teh tarik (S$4). As its name suggests, it's a Thai milk tea that has been skilfully "pulled" to create the signature thick layer of foam. Patrons can catch a glimpse of the vendor — who comes from Thailand's southern province of Satun —  in action, too.
Chatuchak's famous Thai roti prata is available as well. Unlike the standard roti prata you find in Singapore, the Thai version is slightly thinner and has a more yellowish shade. This tinge of yellow is a result of using eggs when making the dough, causing the product to be lighter and chewier. 
Free shuttle buses from Botanic Gardens, Clementi and Toa Payoh will be available to take visitors to and from the festival. There will also be free parking.
Book a ride to Chatuchak Singapore from Feb 7, 2023.
The Grandstand South Carpark, 200 Turf Club Road
Nearest MRT station: Sixth Avenue
Open from Feb 7 to April 2, 2023: Tuesday to Sunday (4.30pm to 10.30pm) 
The Grandstand South Carpark, 200 Turf Club Road
Nearest MRT station: Sixth Avenue
Open from Feb 7 to April 2, 2023: Tuesday to Sunday (4.30pm to 10.30pm)