11 Jurong West food gems worth a journey to the west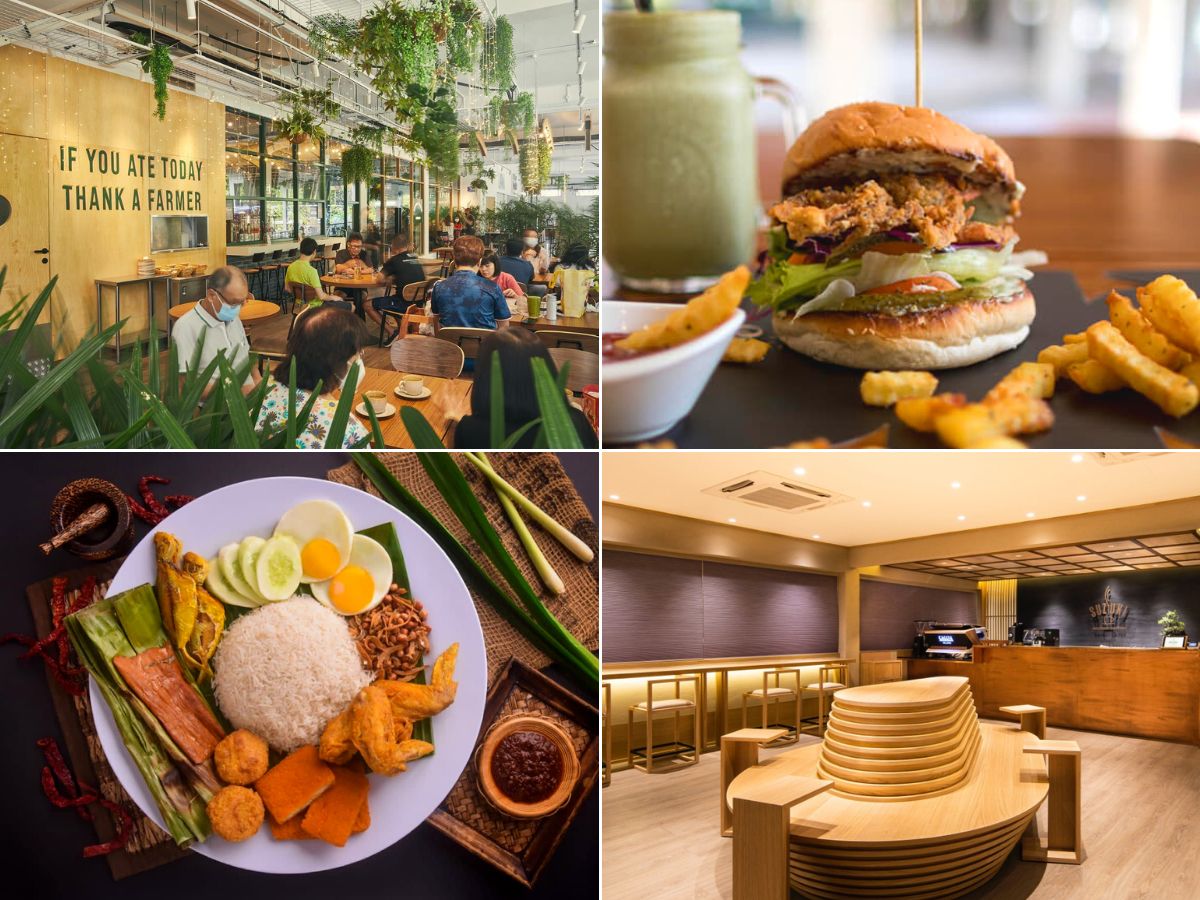 It's well-established that the easties are blessed with an abundance of food options, with Katong, East Coast, and Bedok all playing host to a variety of popular makan spots, old and new. 
But in case you feel that the west has few to no options, we're here to prove you wrong. Those who know, know — neighbourhoods such as Beauty World, Jurong West and Teban Gardens are teeming with food gems waiting to be uncovered.
As we all know, Singaporeans are passionate when it comes to all things food and will gladly travel to new places for new flavours.
Where better to start your expedition than in Jurong West, an underrated area where Jurong Point, Boon Lay Place Food Village and 505 Jurong West Food Centre are all at close quarters?
If you're curious to know what this under-explored neighbourhood has to offer, check out these food gems that are worth a journey down to far-flung Jurong West.
1. Surrey Hills Grocer
511 Upper Jurong Road, 01-01
Open:  Monday to Sunday (10am to 9pm)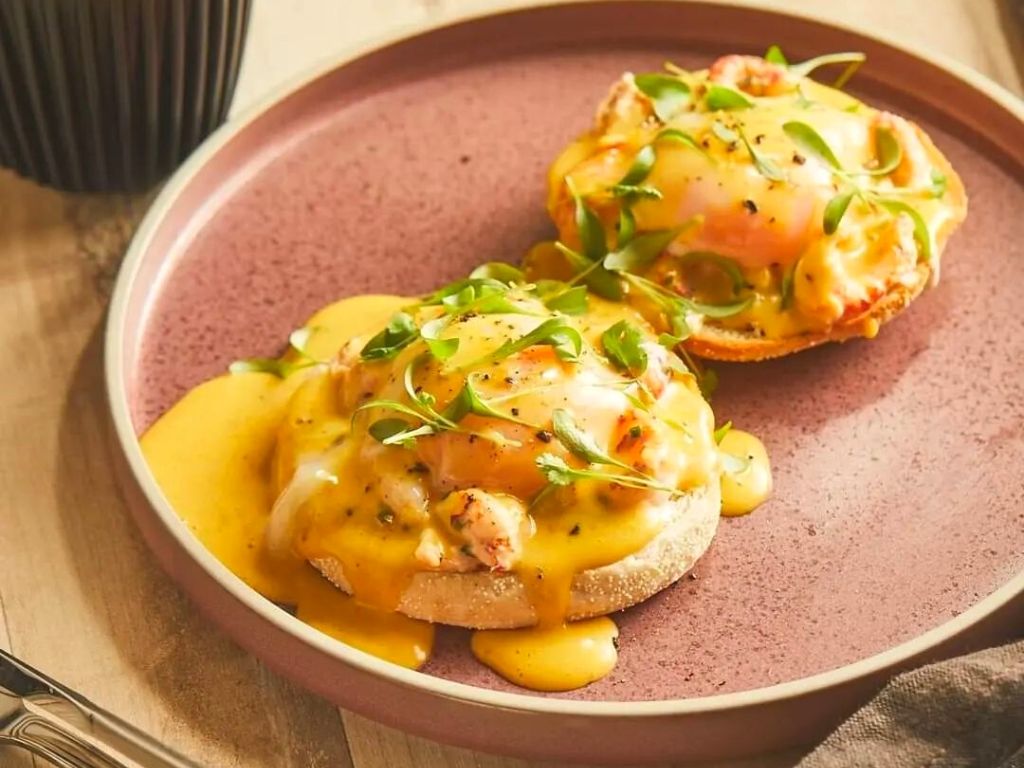 Why visit? Most people are aware of the Australian speciality grocer for its trendier deli in Raffles Place and its hidden cafe in Ion Orchard. But for those living near Jurong West, Surrey Hills Grocer is also one of the few places you can enjoy a chic brunch date.
Not only can you find a whole assortment of imported Australian goods for your stay-home meals, but its inviting al fresco cafe, located just outside its store, is a great place to chill with good food. Best of all, the cafe is pet-friendly!
Price range: $$
Crowd favourites: As it's one of the few spots in Jurong you can have an Australian-style brunch, it's a no-brainer to go for comforts such as the Melbourne breakfast avo (S$19, fresh Australian avocado, whipped ricotta, vegemite emulsification, spiced sweet almond sukkah and toasted sourdough). The cafe also serves up a plethora of hearty mains, including an aromatic truffle pasta (S$27) and rich hot honey fried chicken burger/waffle (S$29).
2. Feng Zhen Lor Mee
Taman Jurong Food Centre, 03-146, 3 Yung Sheng Road
Open: Tuesday to Saturday (5.30am to 2pm)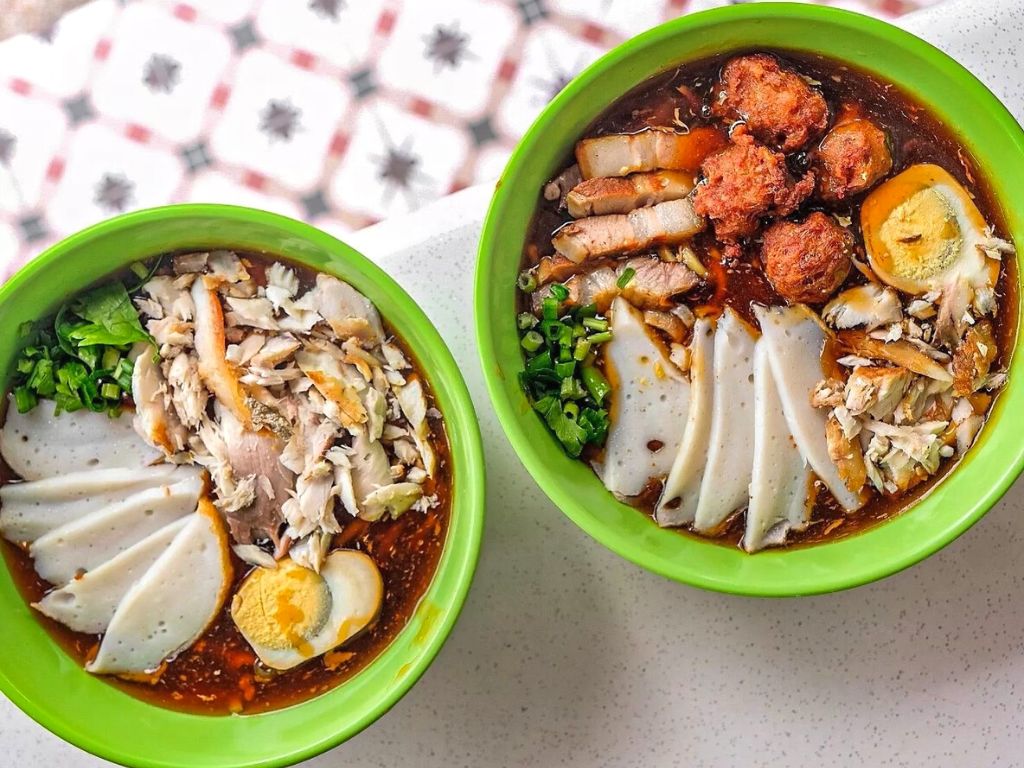 Why visit? Feng Zhen Lor Mee is probably one of the most renowned food haunts in the west. Although it's now more accessible after recent expansion saw new branches in locations such as Tampines Street 44 and Yishun Ave 11, nothing quite beats the original. The Jurong outlet was also awarded a Michelin Plate in the Michelin Guide.
You have to head down early though, since it usually commands one of the longest queues at Taman Jurong Food Centre. You don't want to risk its rich lor mee being sold out before you reach the front of the queue.
Price range: $
Crowd favourites: It's obvious what to go for at this Jurong West icon. The traditional lor mee (from S$4) is a heavenly bowl of bouncy noodles enrobed in a rich, viscous gravy, topped with meatballs and a hard-boiled egg. You can also opt for the fish lor mee (from S$5) instead, which comes with tender fried fish.
3. Loong Kee Yong Tau Foo
Jurong West 505 Market and Food Centre, 01-31, 505 Jurong West Street 52
Open: Friday to Wednesday (6.30am to 8pm)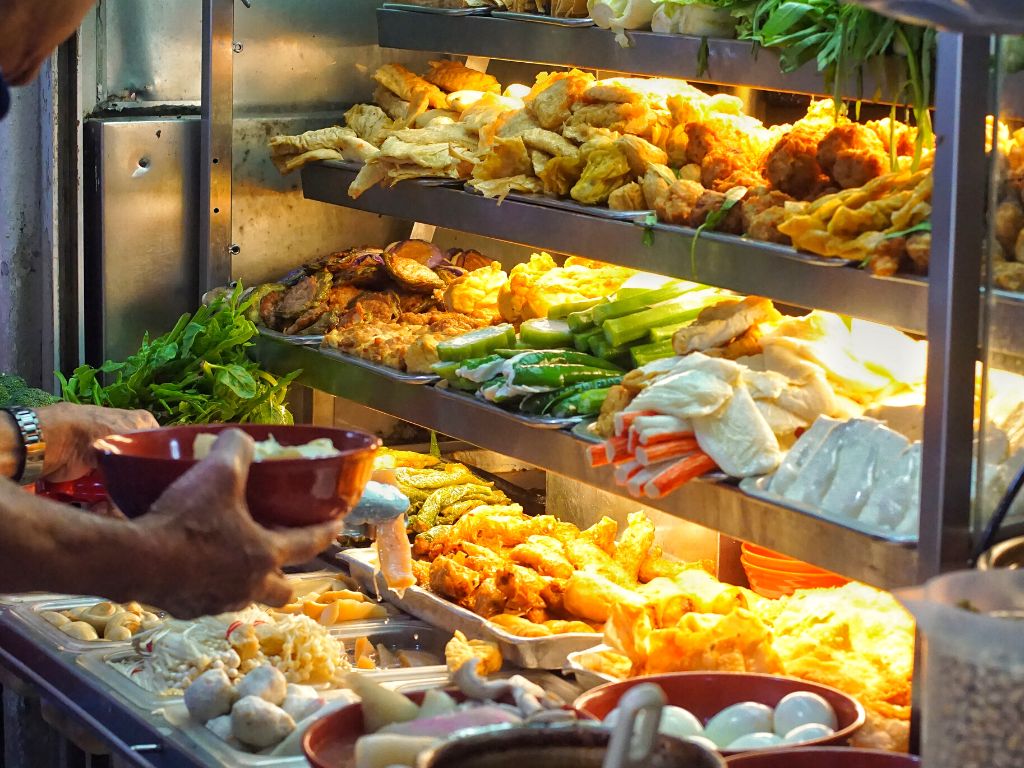 Why visit? A name that's more familiar to residents there, Loong Kee Yong Tau Foo has also earned itself a Michelin Plate on the Singapore edition of the Michelin Guide.
The nondescript stall is known for its wide assortment of ingredients, including both deep-fried and boiled varieties. You can get your food in the typical dry and soup versions, or with laksa. Bonus: Its location in Jurong West 505 Food Centre also houses two other Michelin-recommended stalls, so foodies can try everything in one swoop.
Price range: $
Crowd favourites: The selection here starts from S$4.20 for a minimum of five pieces with mee/rice, S$4.90 for a minimum of five pieces with laksa broth and a choice of mee/rice, or S$5 for a minimum of five pieces with chee cheong fun. Besides being able to choose your choice of carbs, you also get to customise your meal with the store's dizzying array of ingredients. Many swear by the fried items, such as the fried meatballs, which are refried before serving.
4. Boon Lay Power Nasi Lemak
Boon Lay Place Market and Food Village, 01-06, 221B Boon Lay Place
Open: Tuesday to Sunday (10.30am to 4pm, 5pm to 10pm)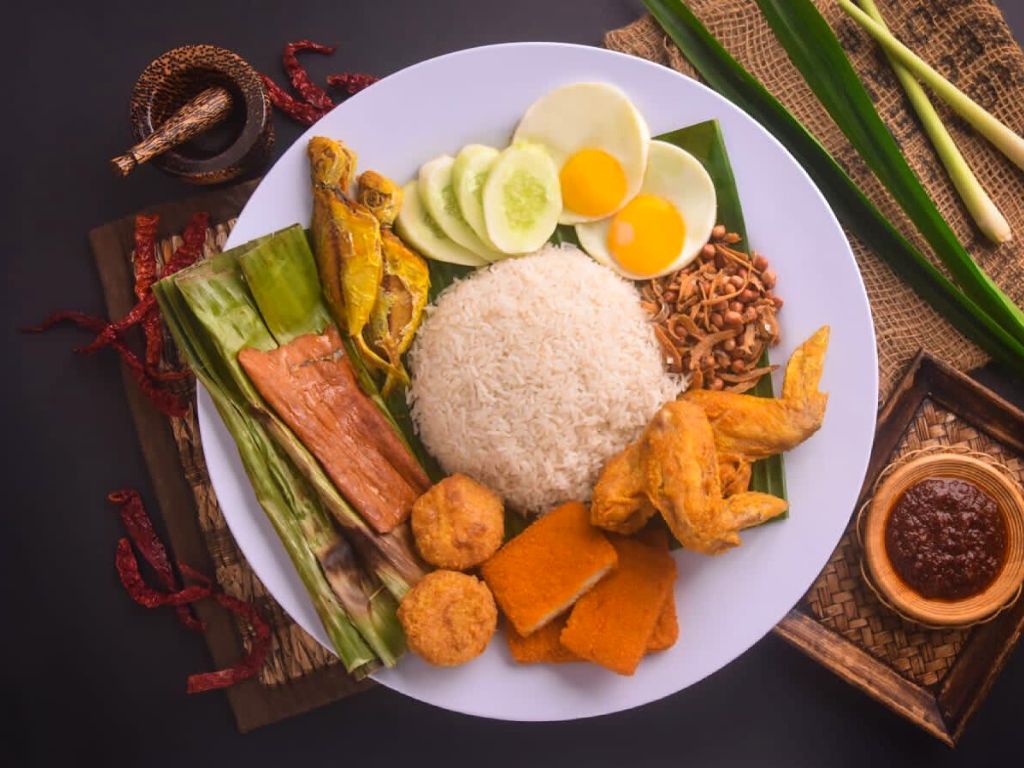 Why visit? Those living in the west probably don't need to be introduced to this wildly popular nasi lemak stall located at the entrance of Boon Lay Place Food Village. The incessant queues are proof enough of its popularity.
Known for its aromatic coconut rice and fresh ingredients, the iconic Boon Lay Power Nasi Lemak is one of the good hawker food in Jurong West that hawker aficionados make a beeline for when they are in the vicinity.
Price range: $
Crowd favourites: Most fans would recommend the signature chicken set (S$4) to newcomers, who would enjoy the fragrant coconut rice with crispy fried chicken wings. Alternatively, there are options such as the otah set (S$3.50) and fish fillet set (S$3.50) for smaller eaters, and a saba fish set (S$6) for anyone looking to indulge in a more substantial protein pairing. All sets come with a piquant sambal and the usual trimmings of fried egg, ikan bills and peanuts.
5. Suzuki Gourmet Coffee
8 Chin Bee Avenue
Open: Tuesday to Friday (10am to 5pm), Saturday and Sunday (10am to 4pm)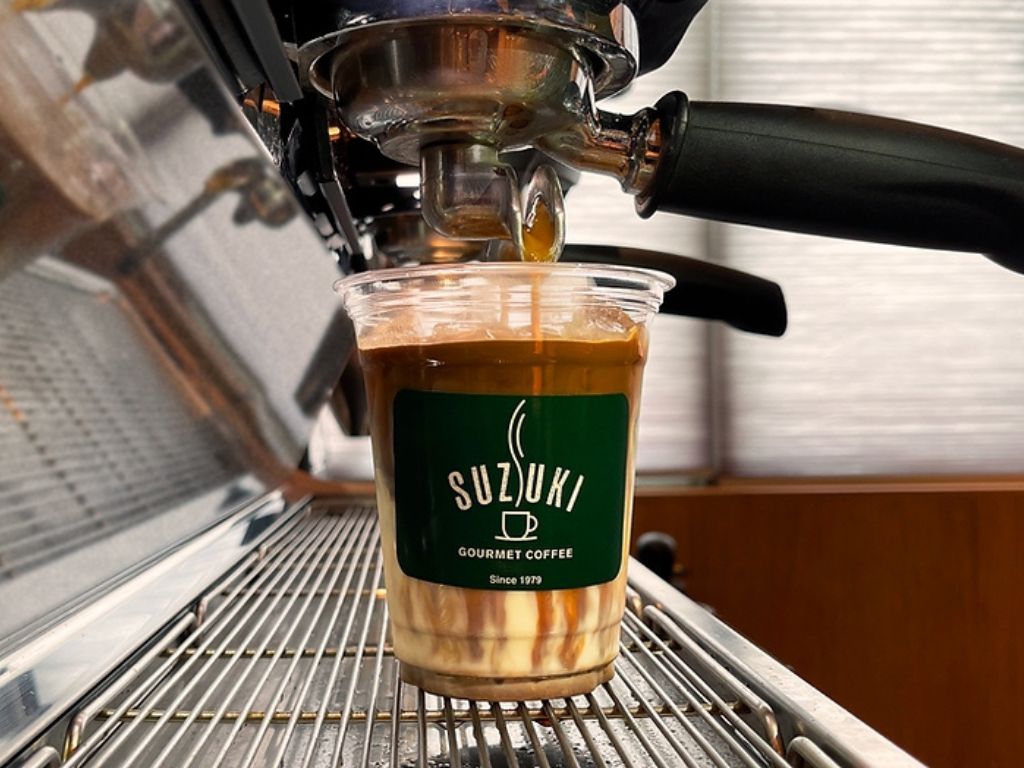 Why visit? Pining for a different kind of cafe atmosphere from the ubiquitous style of sleek, white-dominated minimalism? This gorgeous Japanese-style Jurong West cafe will make you feel as if you've been spirited away to Japan.
Located in a secluded industrial area, Suzuki Gourmet Coffee was originally involved in the business of roasting coffee. It opened its first sit-down cafe in 2021 and quickly gained social media notoriety for its gorgeous wooden decor that's reminiscent of a Kyoto teahouse.
Price range: $
Crowd favourites: Coffee aficionados will be tempted by the cafe's comprehensive curation of V60 artisanal filter coffee. It comprises mainly light roasts that range from the understated and fruity Mexico Bella Vista Altura (S$7.80) to the exclusive and luxe Hacienda Esmeralda Geisha Natural (S$17.80). Otherwise, its Hokkaido matcha latte (S$8) and Hokkaido hojicha latte (S$8) are also popular choices for those who prefer espresso-based drinks.
6. Time Table Cafe
Block 456, Jurong West Street 41, 01-726
Open: Monday to Thursday (11am to 11pm), Friday (11am to 3am), Saturday and Sunday (10.30am to 3am)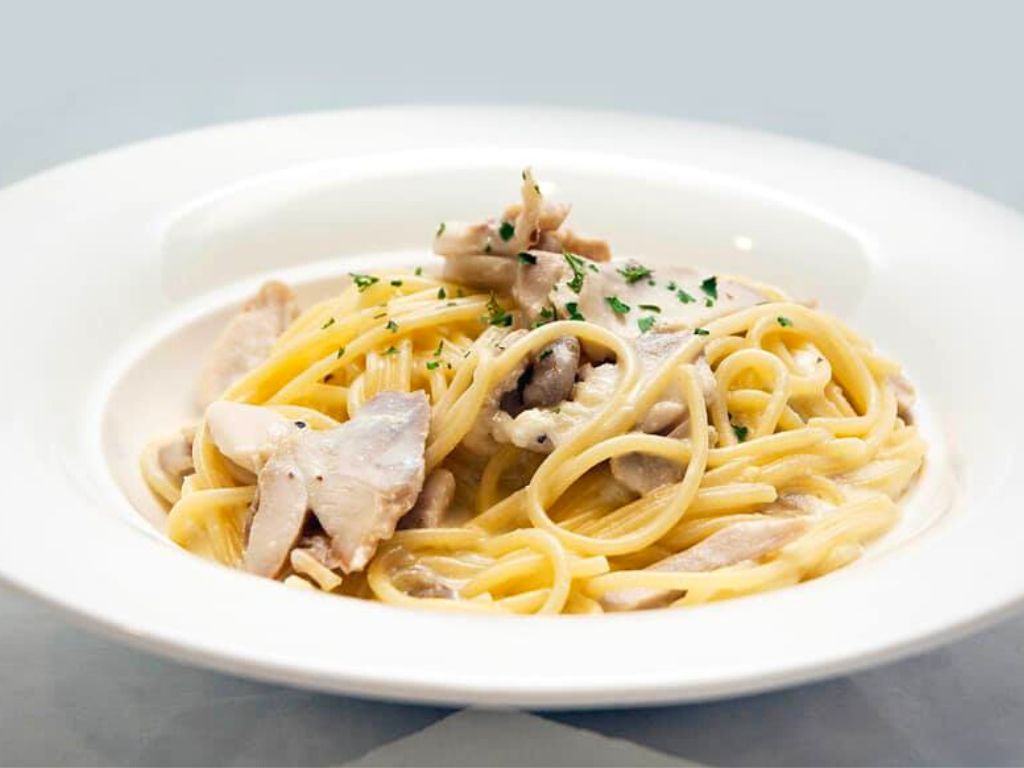 Why visit? Did you know the quiet neighbourhood of Jurong West already had its own brunch haunt, way before Surrey Hills Grocer popped up? It's a cosy little cafe that's been around since 2014, snuggled comfortably in a corner unit under a HDB block.
There's nothing showy about the quaint Time Table Cafe, which offers the usual comforts of cakes, waffles, and pastas for anyone looking to laze the afternoon away in relative tranquillity.  However, it's not merely a Jurong West western food brunch hangout — the cafe is open until 3am on weekends for those in need of a late-night supper spot.
Price range: $$
Crowd favourites: Affordable, almost-typical, casual Western fare is served here. It's strength is its staggering range of favourites, which run the gamut of classics such as mushroom aglio olio (S$8.80) and grilled salmon (S$14.80), and wackier creations such as the salted egg yolk crayfish spaghetti (S$19.90).
7. Traditional Hakka Lui Cha
Boon Lay Place Market and Food Village, 01-96, 221B Boon Lay Place
Open: Tuesday to Sunday (6am to 2pm)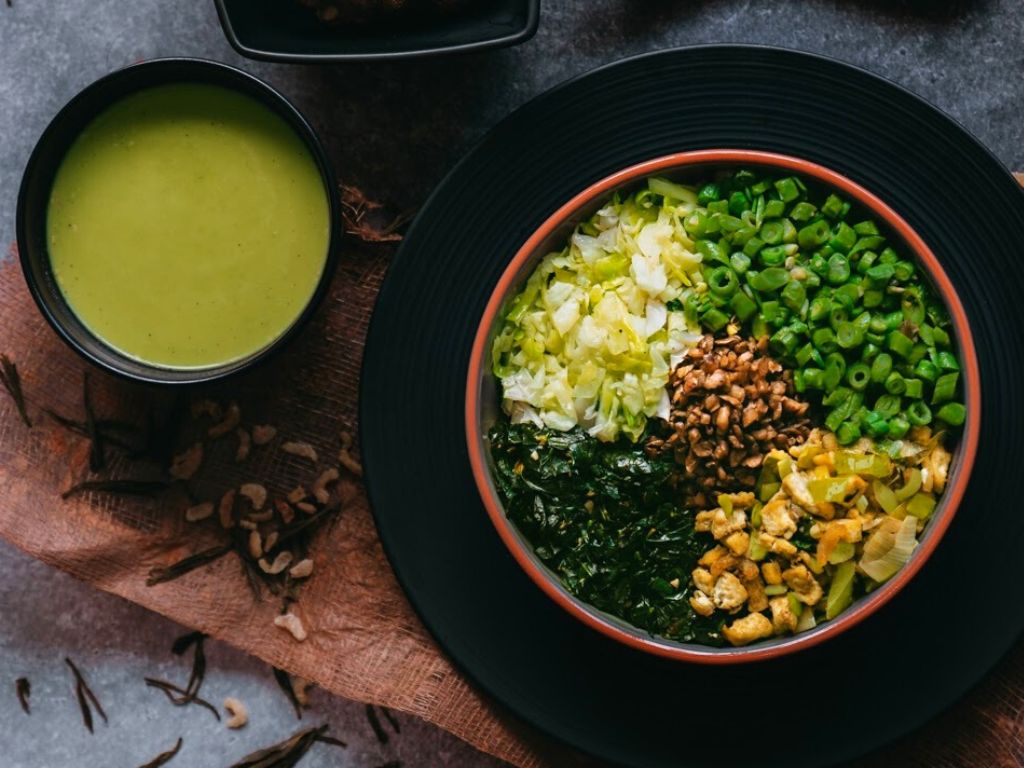 Why visit? Here's something most people wouldn't expect — Jurong West is home to a respected hundred-year-old family recipe. 
Traditional Hakka Lui Cha serves a mean rendition of thunder tea rice, made with a treasured recipe that has been passed down for generations. Its bowl is chock full of fresh vegetables, tofu and nuts, paired with flavourful tea broth. The stall is popular during lunchtime, so come early.
Price range: $
Crowd favourites: Here, diners are given a choice of either white rice (S$4) or brown rice (S$5) as the base for their bowls. It's then piled high with a slew of antioxidant-rich ingredients, including leeks, white cabbage, long beans, sayur manis (sweet leaf), firm tofu, and chye poh (pickled radish). Then the final magic touch — a special savoury tea soup that is meant to imbue the ingredients with a wholesome earthy richness.
8. Tsukimi Hamburg
&Joy Japanese Food Street, Jurong Point, B1-52, 1 Jurong West Central 2 
Open: Monday to Sunday (11am to 10pm)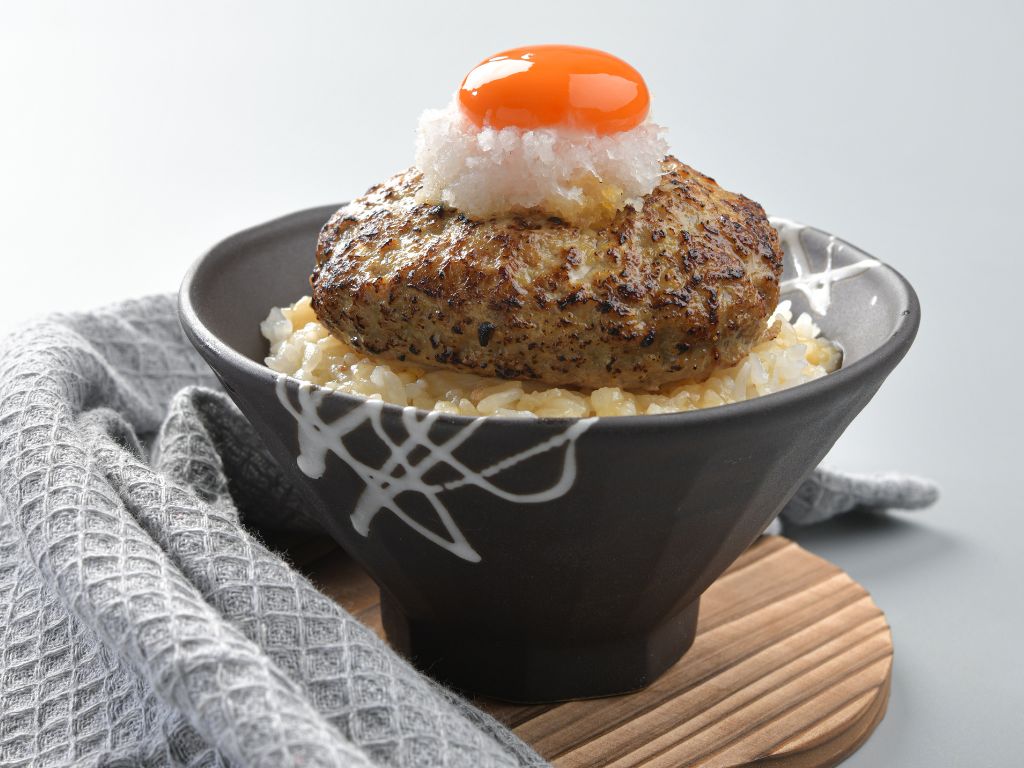 Why visit? This concept is best known for its wallet-friendly hamburg donburi (rice bowl) that comes with a succulent hamburger steak topped with various garnishes. 
There are only two outlets in Singapore — one at Hougang and one at Jurong West — and it's definitely worth travelling to Jurong Point if you're a hamburg lover and you happen to be in the area.
Price range: $$
Crowd favourites: There are a options available when it comes to toppings, but the establishment's signature dish has to be its Tsukimi hamburg don (S$13.80), in which the thick hamburg patty is crowned with a premium egg yolk to give it that extra silkiness.
9. Brio
Jurong Point, 02-24/K5, 1 Jurong West Central 2 
Open: Monday to Sunday (11am to 10pm)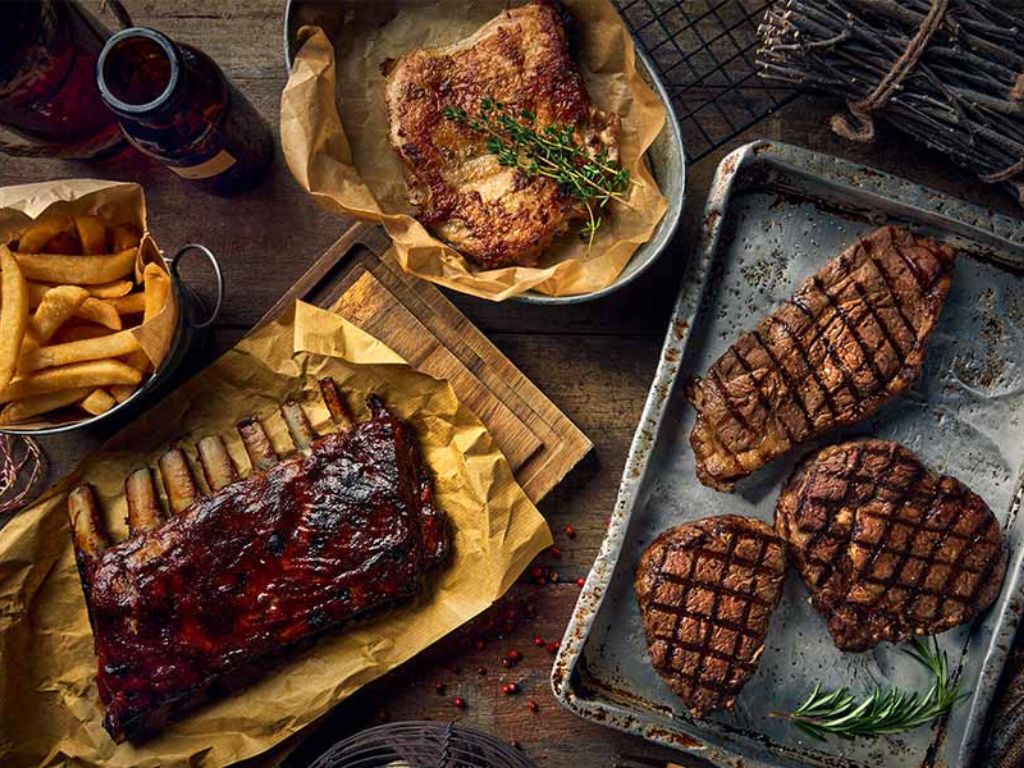 Why visit? Brio is a homely little restaurant that's the younger sibling of established homegrown brand, Ambush. It's run by the same owners who boast an impressive 15 years of experience in the F&B industry.
Similar to Ambush, Brio serves up comforting casual European grub at affordable prices. Furthermore, the concept is halal-certified — a plus point for Muslim foodies in the west who are craving more variety among their Jurong West halal food choices.
Price range: $$$
Crowd favourites: According to Brio, its number one bestseller is the Seafood Cataplana Linguine (classic Portuguese seafood stew with spinach, cherry tomatoes and Parmigiano Reggiano, S$17.80).
However, if you're not much of a carbs person, it's next two popular favourites are the decadent Emo Wagyu burger (beef patty, egg, mushrooms, onion marmalade, mild cheddar, tomato and mayo with potato fries, S$16.80) and classic oxtail Bourguignonne (36-hour braised oxtail with vegetables, mashed potato and au jus, S$24.00). Both are worthy of a try.
10. The Ride Side Skate Cafe
Rainforest Pavilion @ Jurong Lake Gardens, 01-01, 108 Yuan Ching Road
Open: Tuesday to Friday (10am to 9.30pm), Saturday and Sunday (8am to 9.30pm)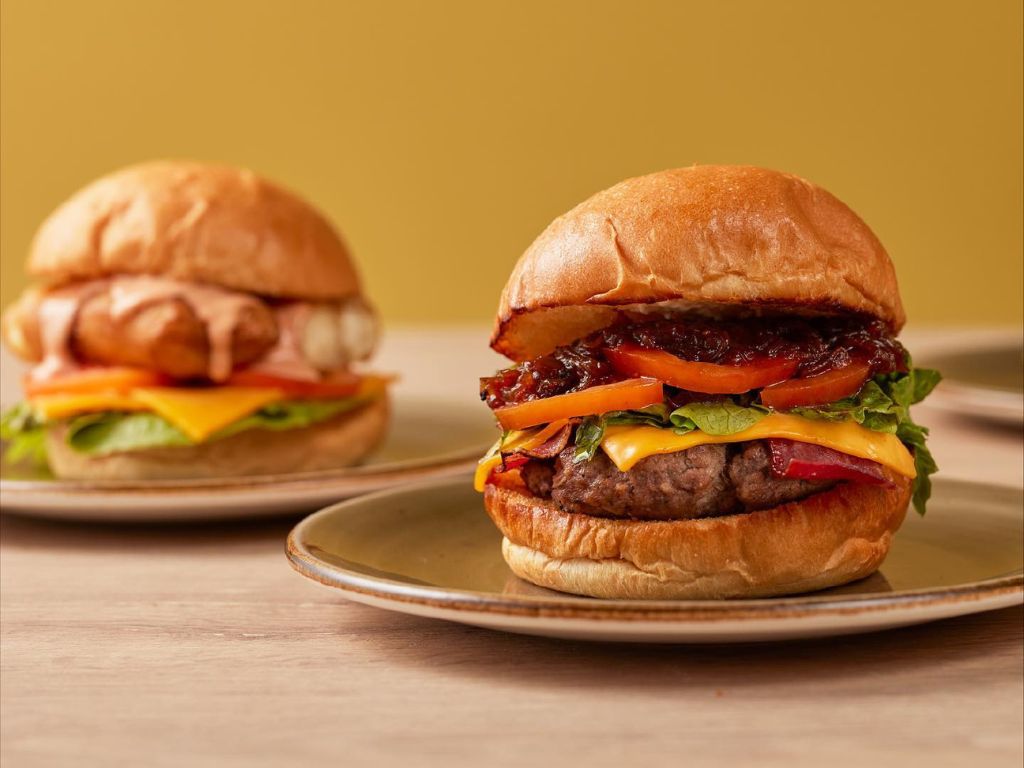 Why visit? Nestled in the lush greenery of Jurong Lake Gardens, The Ride Side Skate Cafe is a new addition to the good food in Jurong West, having just opened in April 2023. Dedicated to all things skateboarding, it is conveniently located right beside the 17,000 sqm SkatePark @ Lakeside Garden.
The cosy little spot not only serves up refreshments and bites but also houses an array of skating-related paraphernalia. If you're interested in the sport, the cafe's staff even offer skateboarding lessons!
Price range: $$
Crowd favourites: There are plenty of refreshments just in case the sun gets too hot while you're trekking through the Jurong Lake Gardens. These range from your quintessential coffee options such as Americano (from S$5) to refreshing thirst quenchers such as smoothies (S$6.90) and milkshakes (S$6.90).
Bites are kept simple here, with the primary options being hearty sandwiches and burgers. Try the Trick Stacker (S$11.90) burger, which features a 120g beef patty stacked with smoked turkey bacon, caramelised onions, cheddar, tomatoes, and lettuce, and finished with pepper sauce.
11. Yugo Yakiniku
Block 557, Jurong West Street 42 
Open: Thursday to Tuesday (11am to 9pm)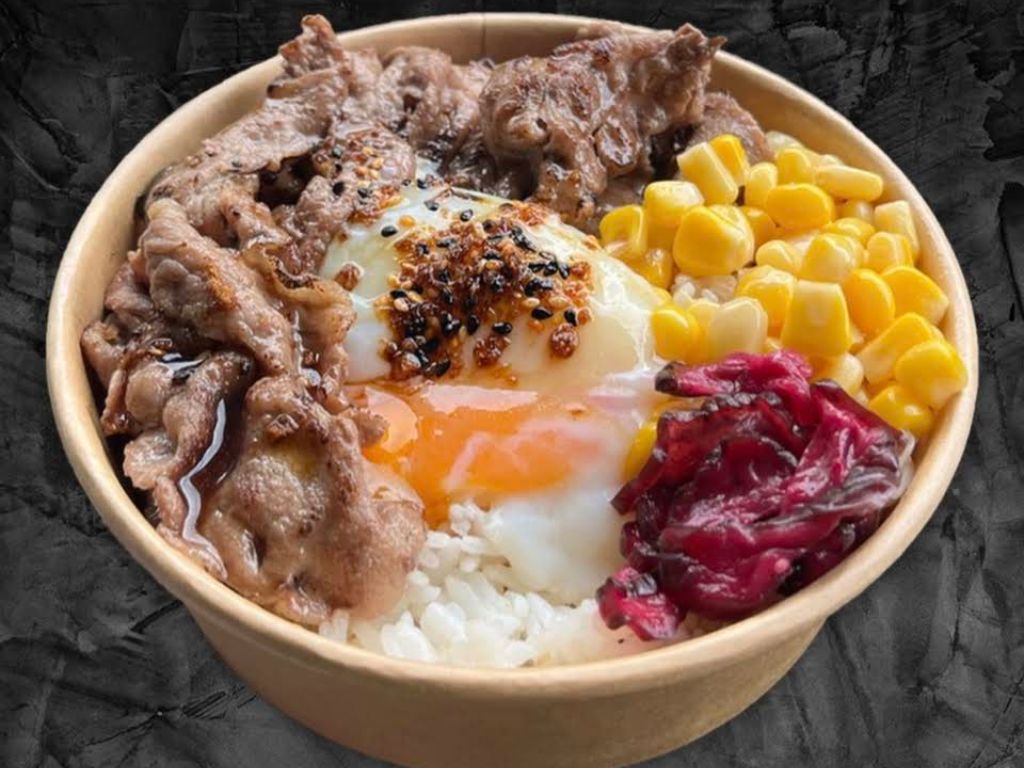 Why visit? While fast-casual yakiniku concepts have exploded in the dining scene here in recent years, there is a noticeable lack of Muslim-friendly options. Fortunately, for those who stay in the West, there's Yugo Yakiniku.
This Muslim-owned yakiniku stall can be found tucked deep within the Jurong West estate, operating out of a coffee shop. Not only does it serve up succulent cuts of meat and wholesome donburis, it also offers familiar regional dishes such as satay to pair with your Japanese-style grilled meats.
Price range: $$
Crowd favourites: Sometimes, grilling your own meat is too much effort. For those days, the donburi is perfect for your grab-and-go lunches. The basic beef aburi don (S$7.50) is good enough for a meal, but there's also the Wagyu cube don (S$10.50) for times when you want to splurge a tad more.
---