Jalan Besar cafe Ms Durian rolls out new everything-durian afternoon tea set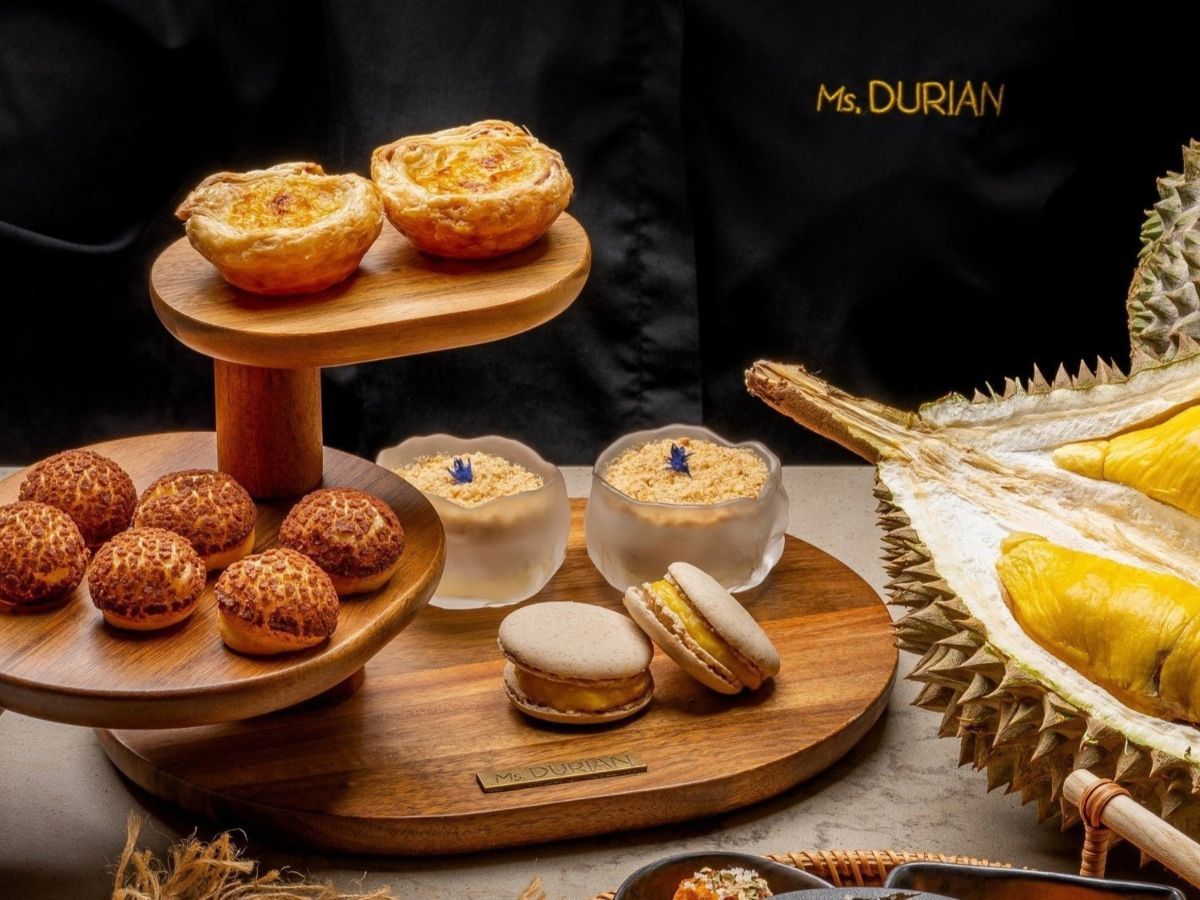 Durian may be one of the most divisive food items in Singapore. The decadent but pungent king of fruits can either make one crave a piece desperately, or send someone running the other way once a hint of its scent is detected.
If you're in the former category, then you have to check out Ms Durian, a durian-specialty cafe that's recently launched an afternoon tea set filled with exquisitely crafted durian pastries.
Founded in 2019 as a shoebox bakery store in Potong Pasir, the shop closed in 2021 before it re-emerged in February 2022, this time as a full-fledged cafe in a 10,000 sqf compound at Jalan Besar that also features a capacious al fresco dining area. For durian-loving "pawrents", the breezy outdoor area is also pet-friendly!
Ms Durian focuses on specialty durian desserts and pastries that are baked in-house daily. It has even developed a durian intensity meter to rate its creations' potency on a scale of one to five. There are also fresh durians to be had at its al fresco area during durian season.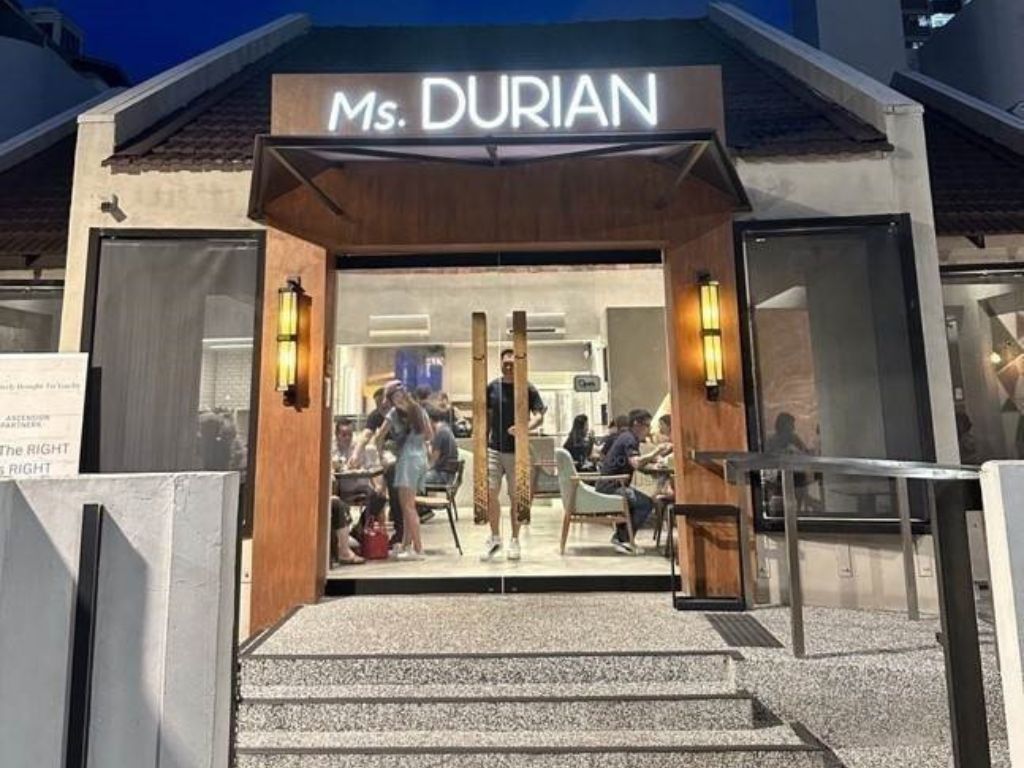 Since the cafe has forged a strong relationship with its dedicated durian supplier, you can expect top-quality fruit — specifically Mao Shan Wang durians that are deseeded freshly in-house.
The new afternoon tea set (S$25 per person, minimum order of two sets), available on March 1, features pastries of a variety of intensities, starting from the lightest, the fried durian that's a croquette-like ball (durian intensity: 2/5).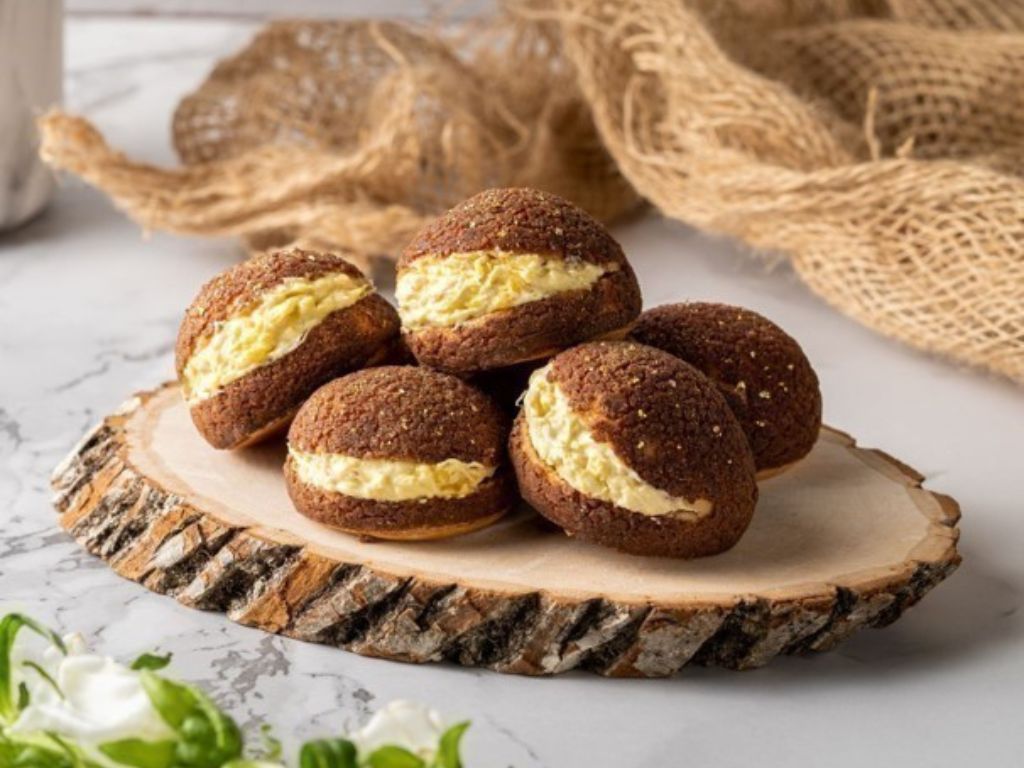 It's accompanied by the tantalising baby MSW craquelin (durian intensity: 3/5), dainty durian macaron (durian intensity: 4/5), and potent durian cheese mousse (durian intensity: 5/5). The set comes with a bespoke tea pairing.
If you want to live your best tai-tai life, Ms Durian has you covered with its high tea set (S$45 per person, minimum order of two sets) that provides a more exquisite experience. It's available only from Thursday to Monday, and during two timeslots — 1pm or 3pm. 
The high tea set starts off with a trio of savoury bites: The truffle mushroom on a wheat cracker, pan-seared salmon served with mentaiko sauce and orange oil, and the fried cheese paired with berry compote.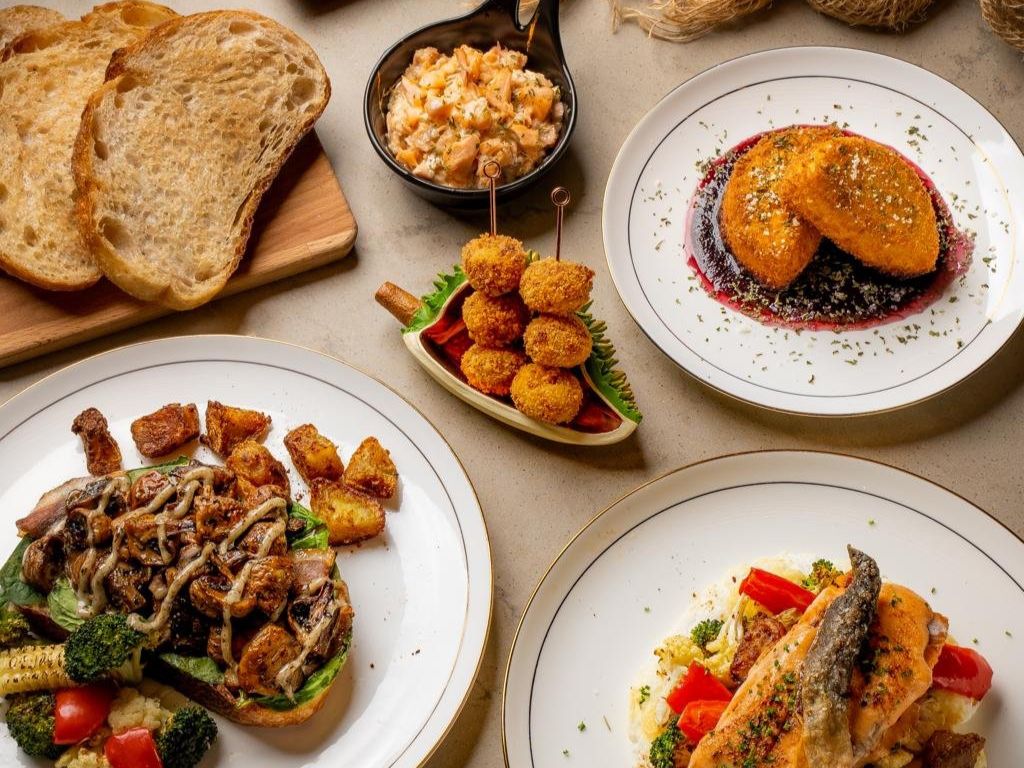 You're then pampered with a bevy of decadent and unique Mao Shan Wang durian treats that include the same craquelin, macaron, and cheese mousse from the afternoon tea set, along with two other creations.
These are the durian coffee (durian intensity: 3/5), a durian-infused cold-brew latte, and durian tart (durian intensity: 2/5), comprising Mao Shan Wang and hand-kneaded thousand-layer skin.
The high tea set also includes a bespoke tea pairing and a choice of drink, with options such as peony tea, salty lychee soda, and Valrhona hot chocolate. Cocktails and mocktails from the drinks menu are also available with a top-up of the price difference.
If the above is too much durian for you in one sitting, you can instead opt for the all-day brunch menu. You can expect classic comfort fare such as scrambled eggs (S$18) and smoked duck eggs benny (S$22). Each main is accompanied by a fried durian, which serves as a starter, when you dine in.
The cafe will also be adding two new creations, the creme brulee with durian ice cream (S$18.50) and durian ice blended (S$10.50), which you can enjoy as a la carte options from March 1 onwards. 
11 Kelantan Road
Nearest MRT station: Jalan Besar
Open: Monday, Wednesday and Thursday (9am to 6pm), Friday to Sunday (9am to 10pm)
11 Kelantan Road
Nearest MRT station: Jalan Besar
Open: Monday, Wednesday and Thursday (9am to 6pm), Friday to Sunday (9am to 10pm)
---