Free-flow BBT & a mini buffet with each hot plate main at Taiwanese eatery Wong Fu Fu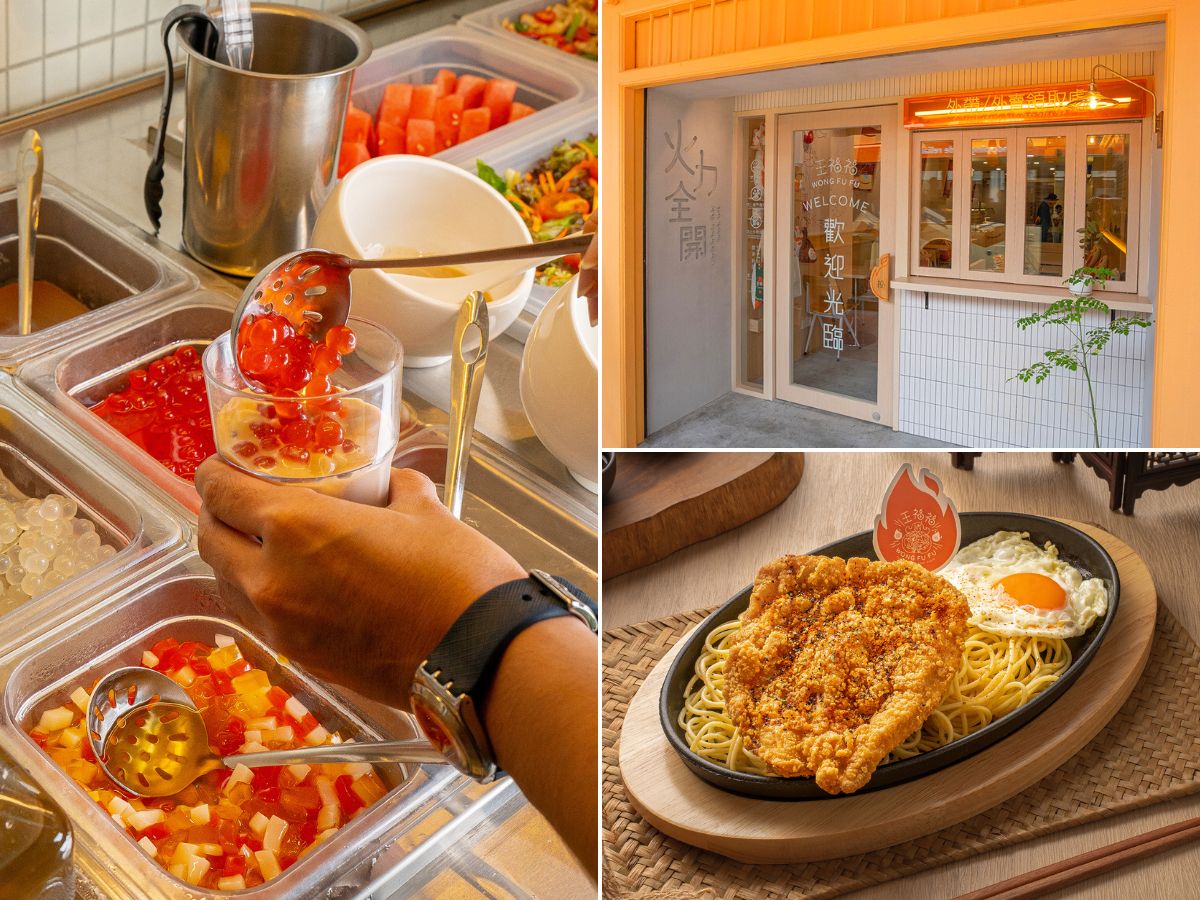 We know Singaporeans love their bubble tea, but how much BBT can you drink in one sitting? 
A lot, according to new Taiwanese restaurant Wong Fu Fu. It is offering an all-you-can-drink bubble tea option — the dream of many a sweet-toothed Singaporean.
The new 45-seat restaurant is slated to open on Feb 23, and its main selling point? Sizzling, aromatic Taiwanese-inspired hot plate dishes, accompanied by free-flow beverages including the beloved bubble milk tea.
Simply pick a main dish (prices starting from S$24.90) at Wong Fu Fu, and you'd get access to a mini buffet bar, along with bottomless drink options.
The menu is kept streamlined with a selection of eight different mains served on a blisteringly hot plate, each customisable according to diners' preferred carbs and sauces.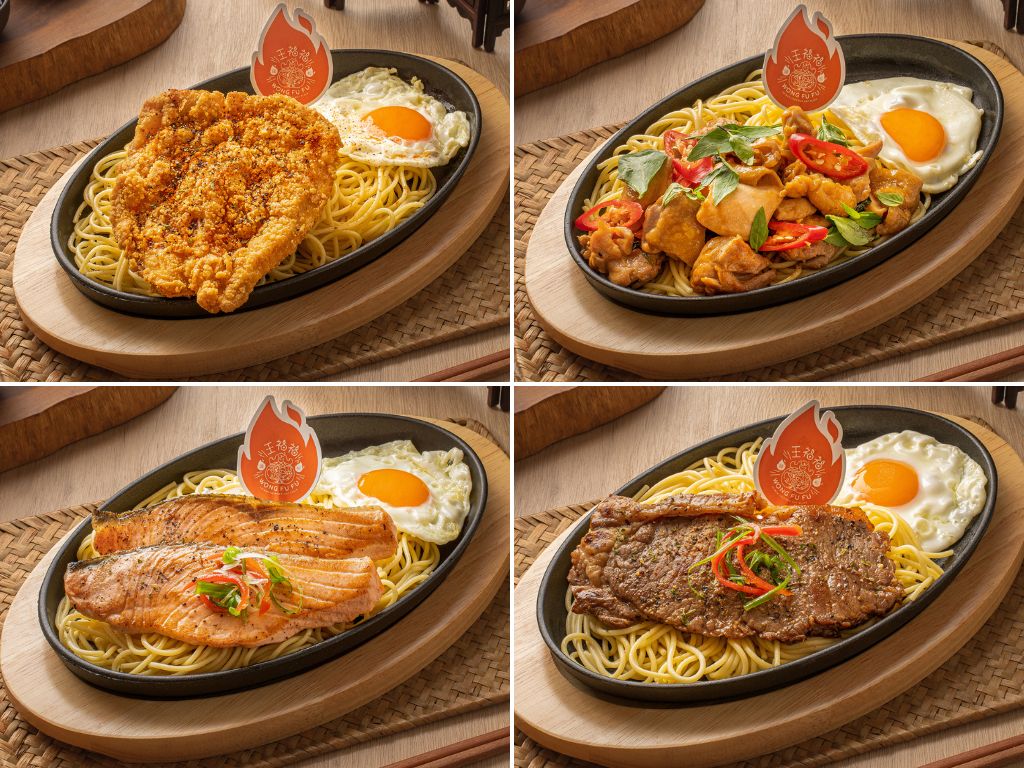 Protein choices range from Taiwanese classics such as Taiwan fried chicken (S$25.90) and three cup chicken (S$24.90), to more luxe options such as grilled salmon (S$28.90) and striploin steak (S$27.90). 
There's even an Impossible plant-based hamburg (S$25.90) for vegetarians and vegans. The restaurant strives to be as inclusive as possible — it is Muslim-friendly and in the process of obtaining its halal certification.
After choosing the protein, diners are given their pick of carbs: Taiwan pearl rice, Taiwan egg fried rice, pasta, and udon.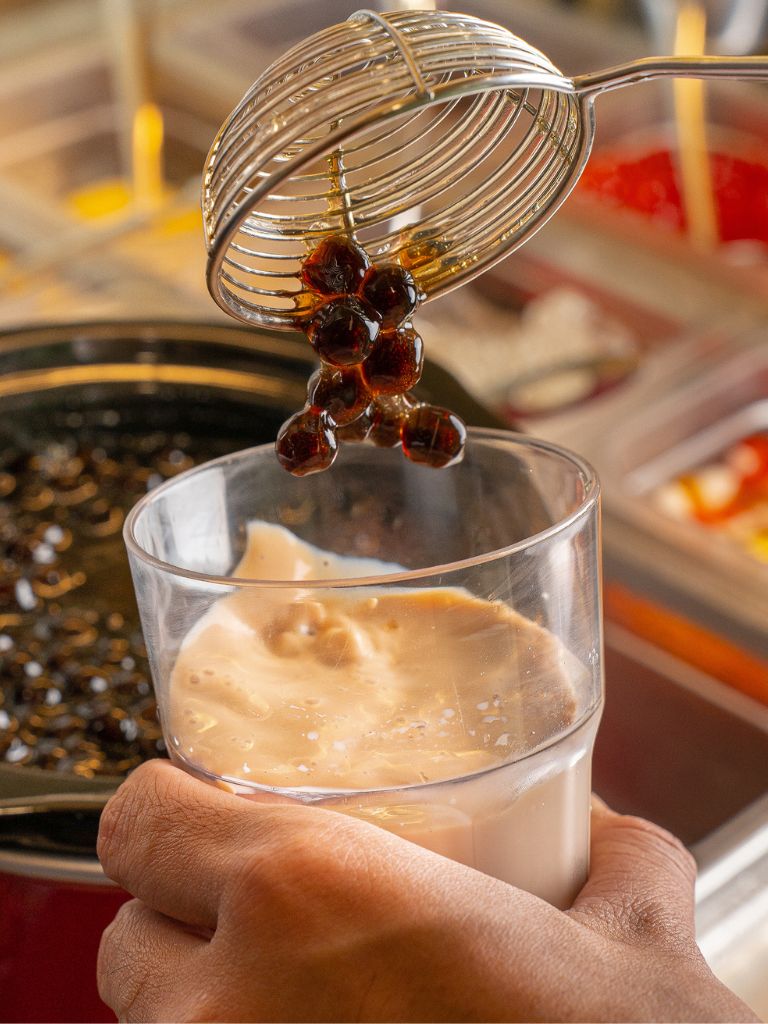 There's also an option to choose up to two sauces that include signature brown sauce, black pepper sauce, mushroom sauce and vegetarian-friendly tomato sauce.
After the mains are settled, you can then move on to the highlight — Wong Fu Fu's bottomless DIY bubble milk tea station. It comes with nine toppings so you can tweak each cup to your liking.
Those who aren't as keen on getting a sugar high can also opt for seasonal drinks that include the likes of winter melon tea and Taiwan red tea. Alternatively, you can sip on more classic beverage choices such as tea and coffee.
Besides the delicious mains and free-flow drinks, you can make a beeline for its mini buffet bar and grab a few side dishes to complete your meal.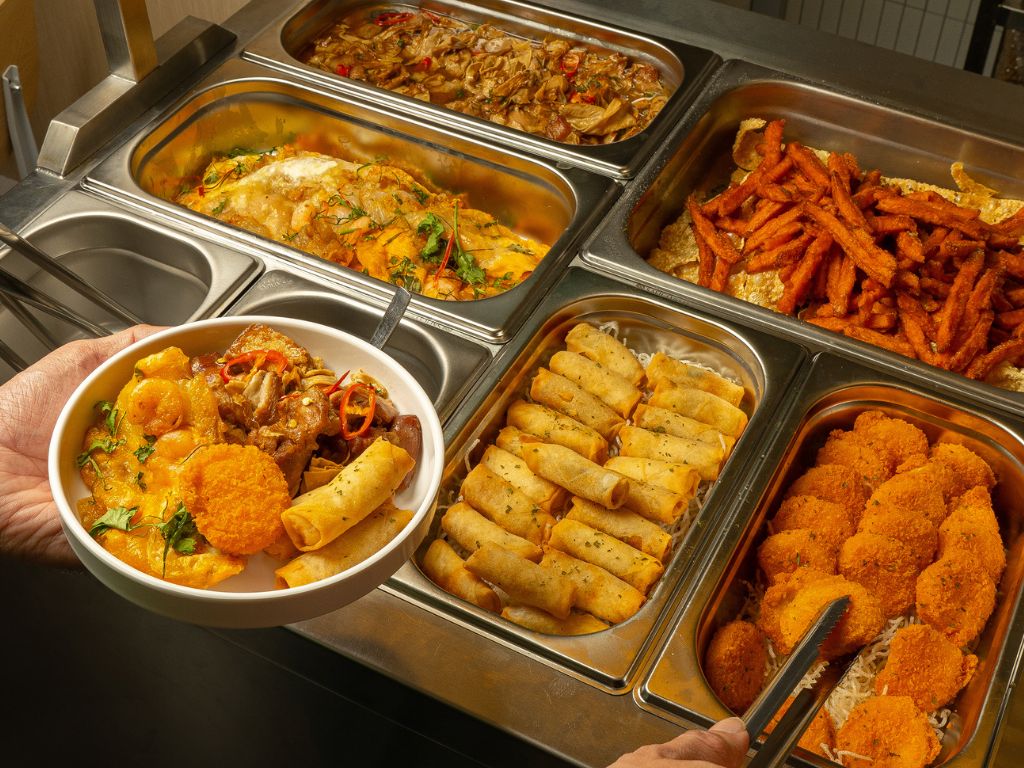 The mini buffet bar will be filled with up to 15 types of hot and cold dishes, including many familiar Taiwanese comfort foods. 
We're talking decadent favourites such as sweet potato fries with plum powder, spicy chicken cubes, Taiwanese scallion pancake with chicken floss, dumplings with hot chilli oil, and even a soupy signature Taiwanese mee sua with crabsticks.
Don't think you can handle that generous spread? Wong Fu Fu also offers a lighter option that involves free-flow bubble milk tea and drinks and access to its mini buffet bar for S$21.90!
You don't have to hesitate to take the young ones along, as they will get the same option of free-flow drinks and mini buffet bar privileges with the kids' meals, which start from S$15.90.
To celebrate its opening, there will be a "dine four pay three" promotion until March 21, where the lowest-priced main dish will be free.
Do note that there will be an 80-minute dining limit and every customer must make an order for a main course or the buffet bar. Similarly, a kids' meal has to be ordered for each child between the age of five and 11. 
Book a ride to its outlet when it opens.
776 North Bridge Road
Nearest MRT stations: Bugis and Lavender
Open: Tuesday to Sunday (11.30am to 10pm)
776 North Bridge Road
Nearest MRT stations: Bugis and Lavender
Open: Tuesday to Sunday (11.30am to 10pm)
---