5 spots in Singapore for a weekend brunch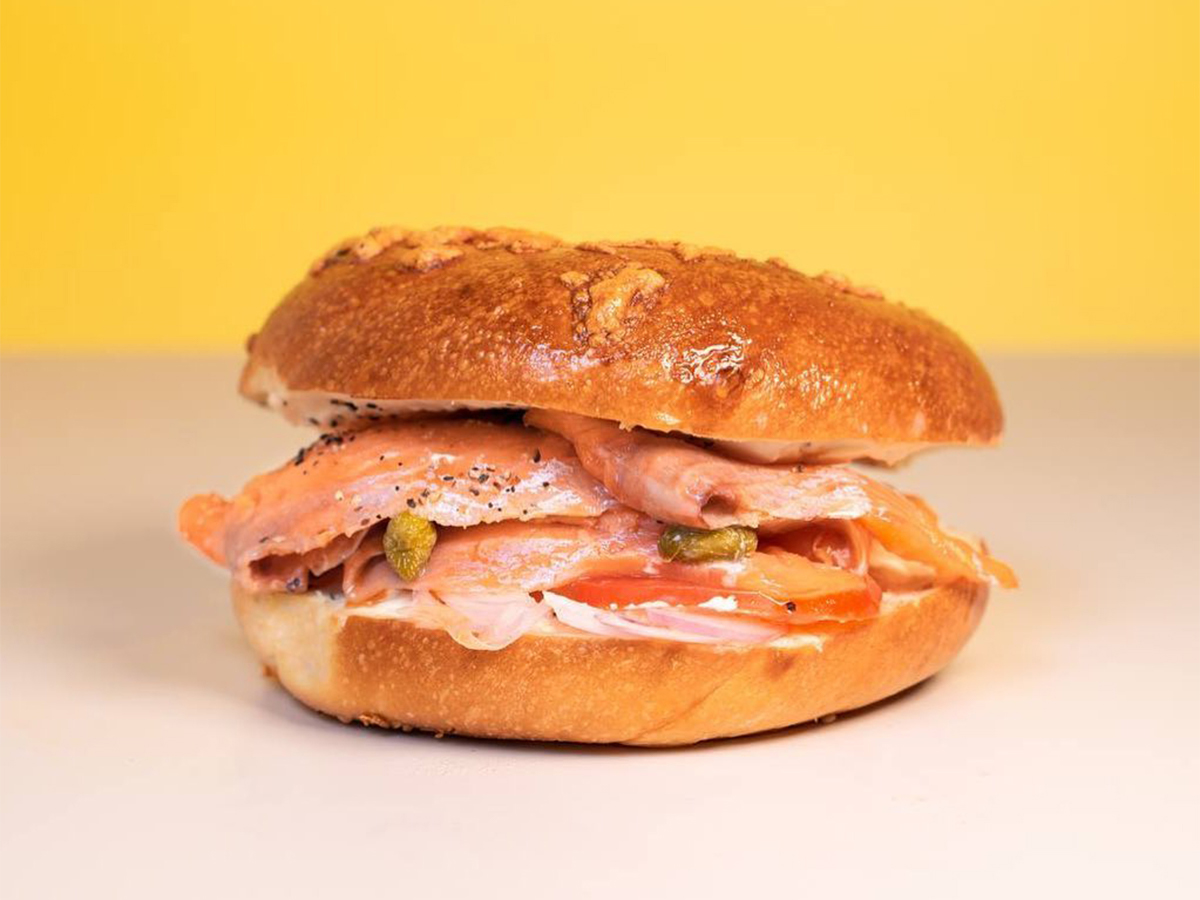 There's something about having brunch that truly makes a weekend.
Maybe it's the opportunity to gather friends for a catch-up session, or the chance to venture further from home in search of our favourite food. Perhaps it's the idea of enjoying a cup of joe leisurely, while eating breakfast fare during lunch.
Whatever the case, there's always a reason to look forward to brunch. 
In food-saturated Singapore, you're spoilt for choice when it comes to finding the perfect spot to fuel your lazy weekend. From cafe food to local gems, we've gathered five places for your next brunch trip. 
1. Beach Road Prawn Noodle House
370/372 East Coast Road
Open: Wednesday to Monday (7am to 4pm) 
While it's no cafe, Beach Road Prawn Noodle House is a favourite brunch spot for many Singaporeans, given its generous bowls of flavourful prawn noodles. The fact that it has limited opening hours also makes it that much more enticing.  
If you've never been there, you can't go wrong with the classic prawn mee (from S$6.50). While the presentation of each bowl is basic, the prawns served were sweet and thick with a bouncy texture – undeniable evidence of their freshness.  
The soup served with the noodles was a perfect accompaniment — it's sweet, with a hint of saltiness. While everyone raves about the fragrant soup, the prawns and chilli paste, we also appreciate the fact that the chu mi fen (thick rice noodles) were springy.  
What to order: Prawn mee (from S$6.50)
2. Keen's Bagelry
730 North Bridge Road
Open: Tuesday to Friday (12pm to 8pm), Saturday and Sunday (12pm to 4pm)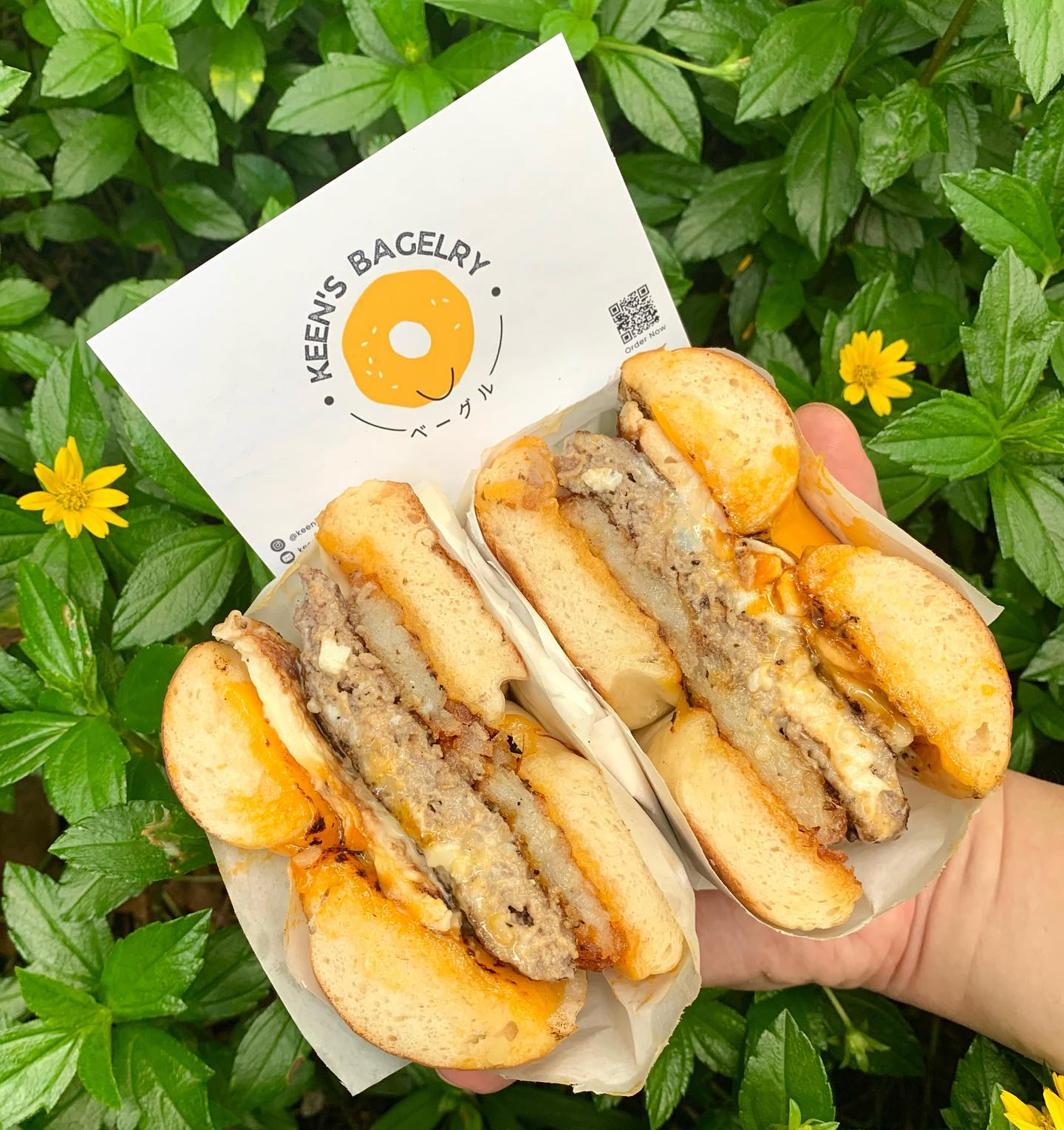 Despite being quietly hidden within lifestyle store Curbside Crafters, Keen's Bagelry has made a name for itself since it launched in May last year. 
Although we're not short of bagel-sandwich hybrid (or, bagelwiches) options in Singapore, this Japanese and NYC-inspired bagel shop brings something different to the game with its chewy bagels and fresh ingredients. 
Many have raved about its truffle salmon (S$15), a bagelwich with smoked salmon, torched cheddar, housemade truffle mayo and scrambled eggs, as well as its Bekki (S$11), which features turkey bacon, scrambled eggs, torched cheddar and housemade garlic aioli. 
Those who prefer a lighter brunch option can opt for a plain bagel with schmears such as the classic cream cheese (S$6.50) or the popular maple butter (S$6). 
Although Keen's Bagelry is not halal certified, it does not use pork or lard in its items. 
What to order: Truffle salmon (S$15), Bekki (S$11), bagel with maple butter (S$6)
3. YY Kafei Dian 
37 Beach Road, 01-01 
Open: Monday to Friday (7.30am to 7.30pm), Saturday and Sunday (8am to 7pm)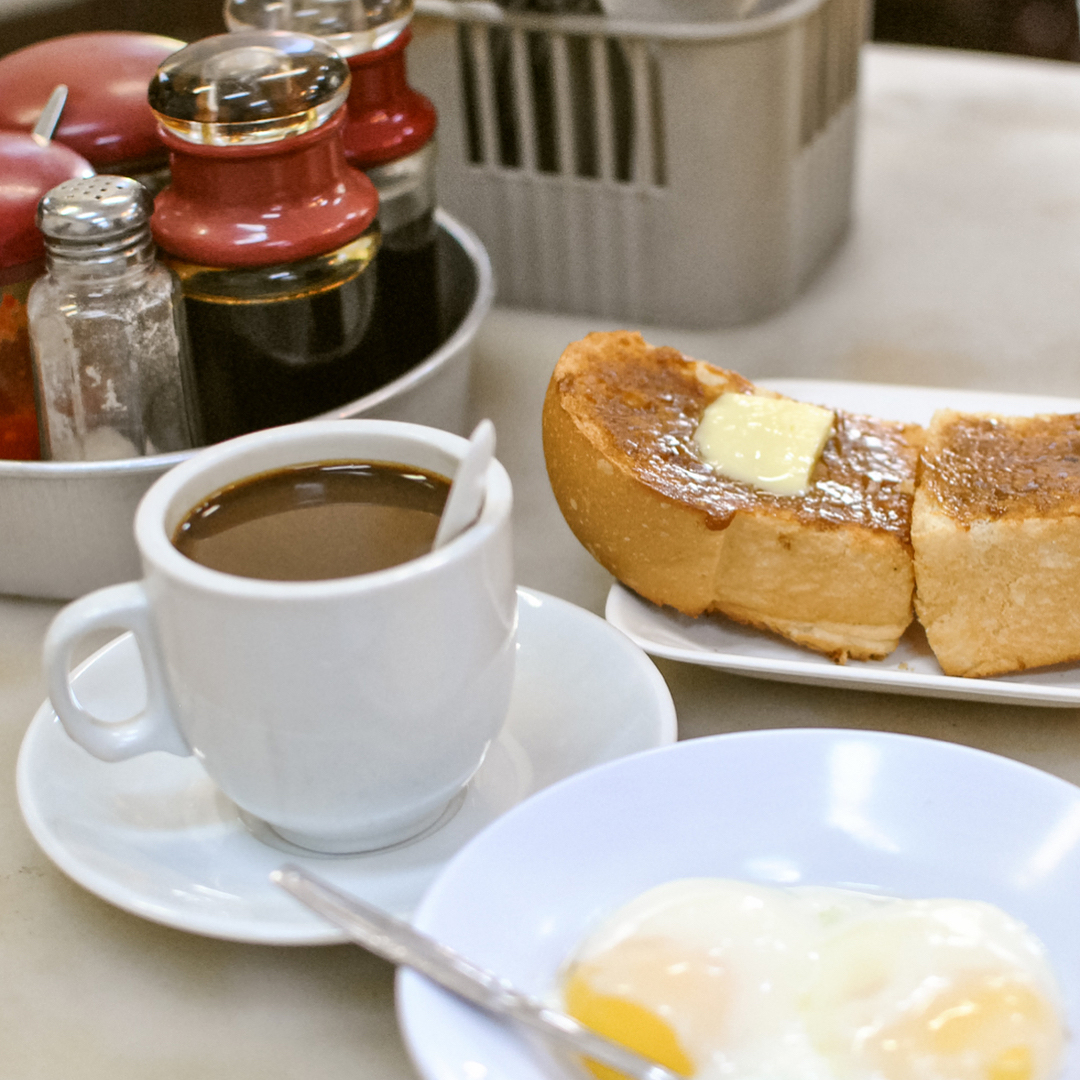 Of course we can't have a brunch list without the quintessential Singaporean breakfast – kaya toast and eggs. 
Located along Beach Road, YY Kafei Dian has gained a reputation among the locals and tourists alike for its old-school coffee shop appearance and its traditional Hainanese food.
One of its more recognisable dishes is its kaya bun (S$1.60). Unlike popular kaya toast chains, YY Kafei Dian uses fluffy brioche buns that are baked in house. It gives the kaya bun a distinct appearance and a soft texture. 
Pair the bun with soft boiled eggs and coffee for a filling brunch. 
If you head down after noon, you may get a glimpse of its freshly baked sugar donuts (S$1.20) before they're snatched up by the lunch crowd for tea. 
What to order: Kaya bun (S$1.60), sugar donuts (S$1.20)
4. Folk Yard 
Poiz Centre, 01-59, 51 Upper Serangoon Road
Open: Tuesday, Wednesday and Sunday (9am to 5pm) Thursday to Saturday (9am to 10pm)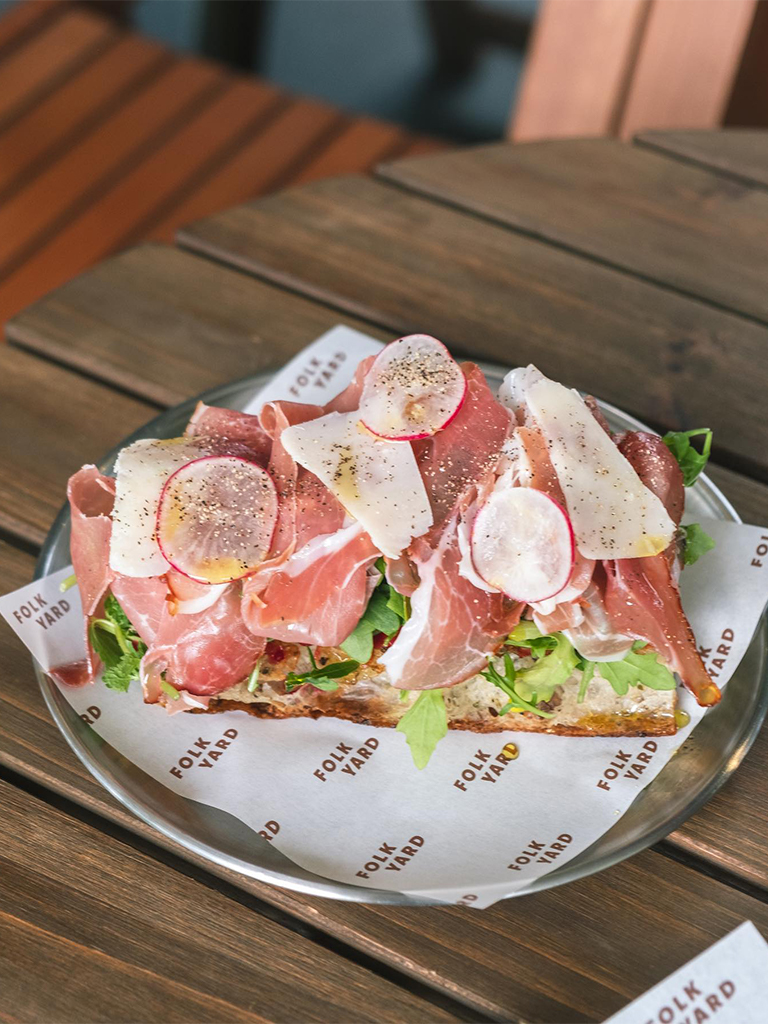 Located in Potong Pasir, Folk Yard is a humble neighbourhood cafe that opened in October 2022. 
The menu at Folk Yard, according to the brand, comprises the "bare necessities" – sandwiches, pizzas, pastries and sides for sharing. Though the ingredients are simple, the dishes themselves are something else. 
Its grilled cheese (S$14), for example, is made of three cheeses between slices of nicely browned sourdough that's baked in house. Folk Yard takes the dish to the next level with the sweet and sour combination of its kimchi and pineapple dip. 
With every sandwich, you can opt for sides such as curly fries (S$4 add-on, S$8 a la carte) or fried brussels (S$5 add-on, S$10 a la carte). 
What to eat: Cold cut sandwich (S$16), fried brussels (S$10), A Lot of Cheese pizza (S$18)
5. Wakey Wakey 
Concourse Skyline, 01-04/05, 302 Beach Road 
Open: Monday to Friday (8am to 5pm), Saturday and Sunday (9am to 6pm)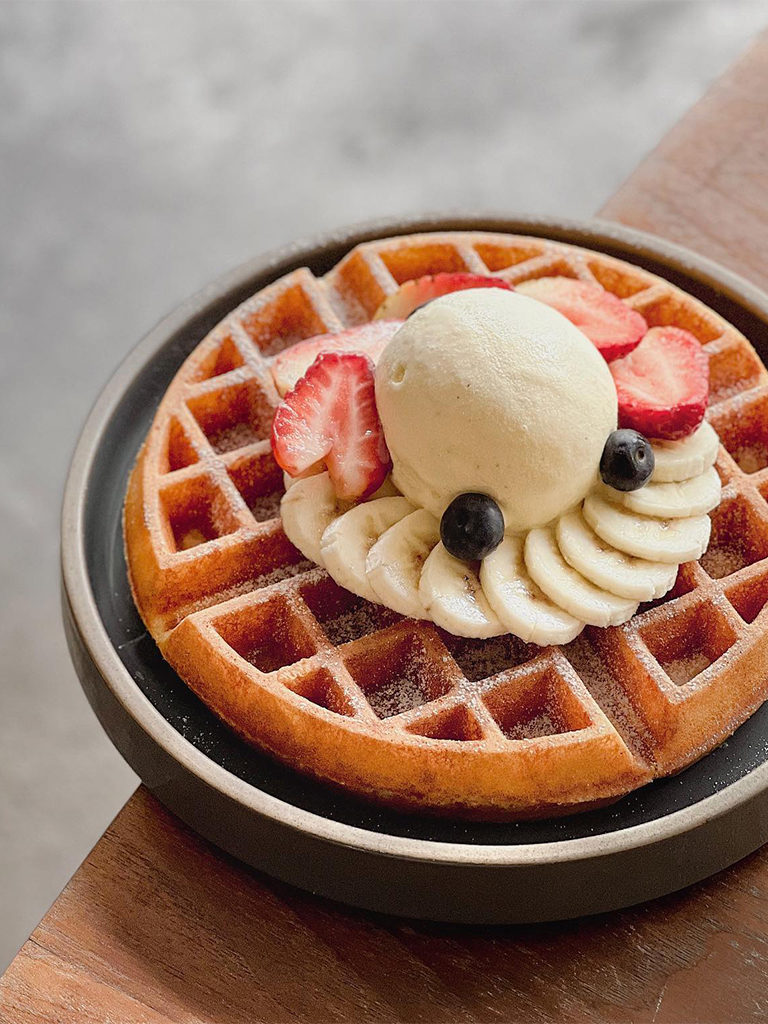 Established by the folks behind Strangers' Reunion and Curious Palette, Wakey Wakey's team  comprises many distinguished coffee champions. 
So it's a given that when you head there, you should have a cup of its iced white (from S$6.50) or its filter coffee (S$7.50). If you're on-the-go, pick up one of its signature bottled drinks (from S$7.50). Flavours include matcha, black coffee and white coffee. 
For mains, opt for its roasted tomato basil soup (S$14.90) with grilled cheese toastie (S$4 add-on). A warm broth of roasted tomato, caramelised onions and herbs, it makes for a comforting brunch meal when paired with buttery, savoury toast. 
You'll also be able to find Strangers' Reunion's famed buttermilk waffles (from S$14.50, depending on choice of toppings) at Wakey Wakey. The crisp and fluffy waffle was one of the reasons why Strangers' Reunion grew immensely popular back when it was first established, so be sure to end off your meal with that. 
What to order: Buttermilk waffles (from S$14.50), brioche French toast (S$18.90), roasted tomato basil soup (S$14.90) with grilled cheese toastie (S$4 add-on)
For more brunch-related content, read about affordable options at 216 Bedok and floral-themed cafes. 
Keen's Bagelry is on the GrabFood delivery service. You can also book a ride to the eateries mentioned here. 
---