5 eating places to feed your wanderlust in Singapore's north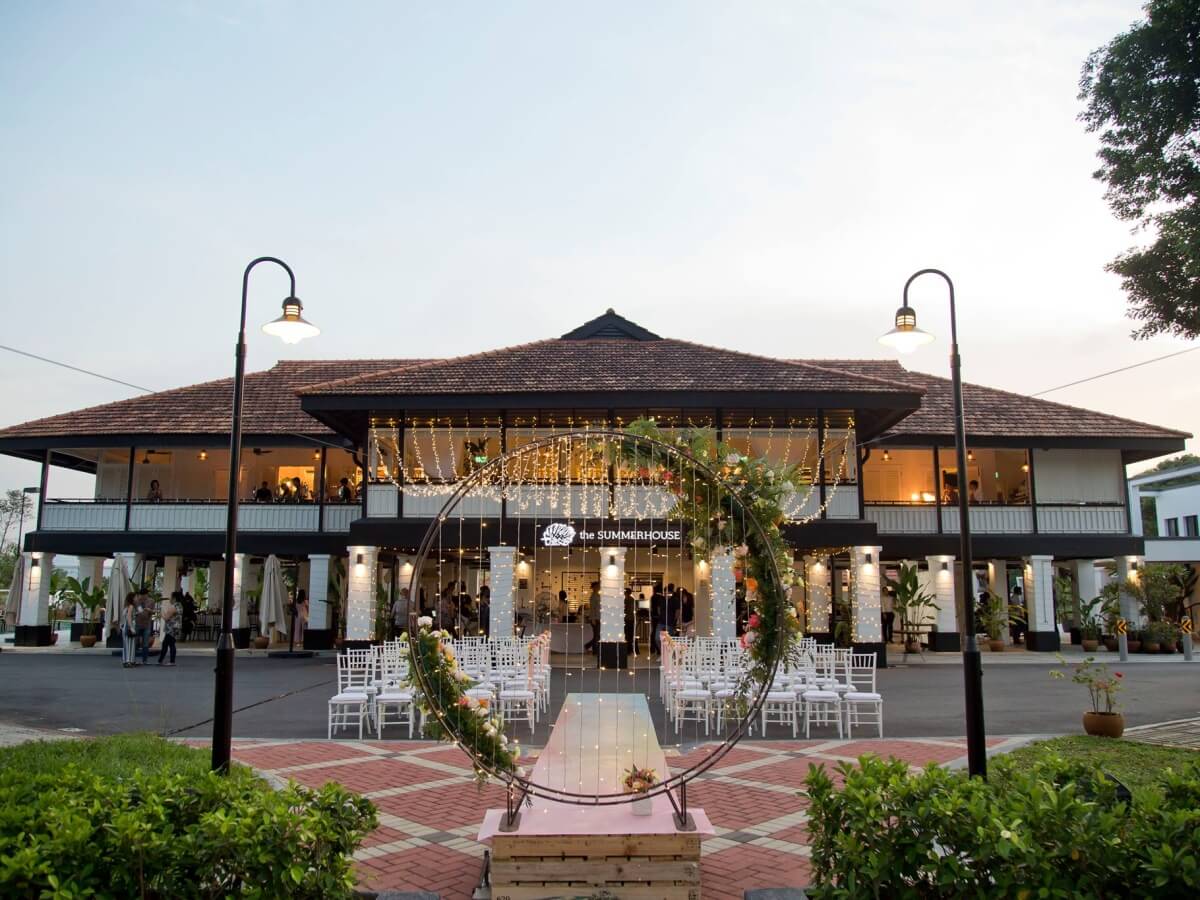 This is the third instalment of a five-part series on places that feed your wanderlust in Singapore. Here, we check out eateries in Singapore's north.
Venturing to Singapore's far north can feel like an expedition in itself. Away from the urban landscape of skyscrapers, these far-flung places offer a welcome breath of fresh air and a slice of country life.
For those who need a respite from stressful city living, we present you with five places for fresh air and good food. Think seaside dining, French countryside amid rolling greens, rustic farms, and atmospheric boardwalks with fairy lights and carnival rides.
1. The Summerhouse — French Dining Room
3 Park Lane, Level 2
Nearest LRT station: Thanggam
Open: Wednesday and Thursday (6pm to 10pm); Friday to Sunday (12pm to 3pm, 6pm to 10pm)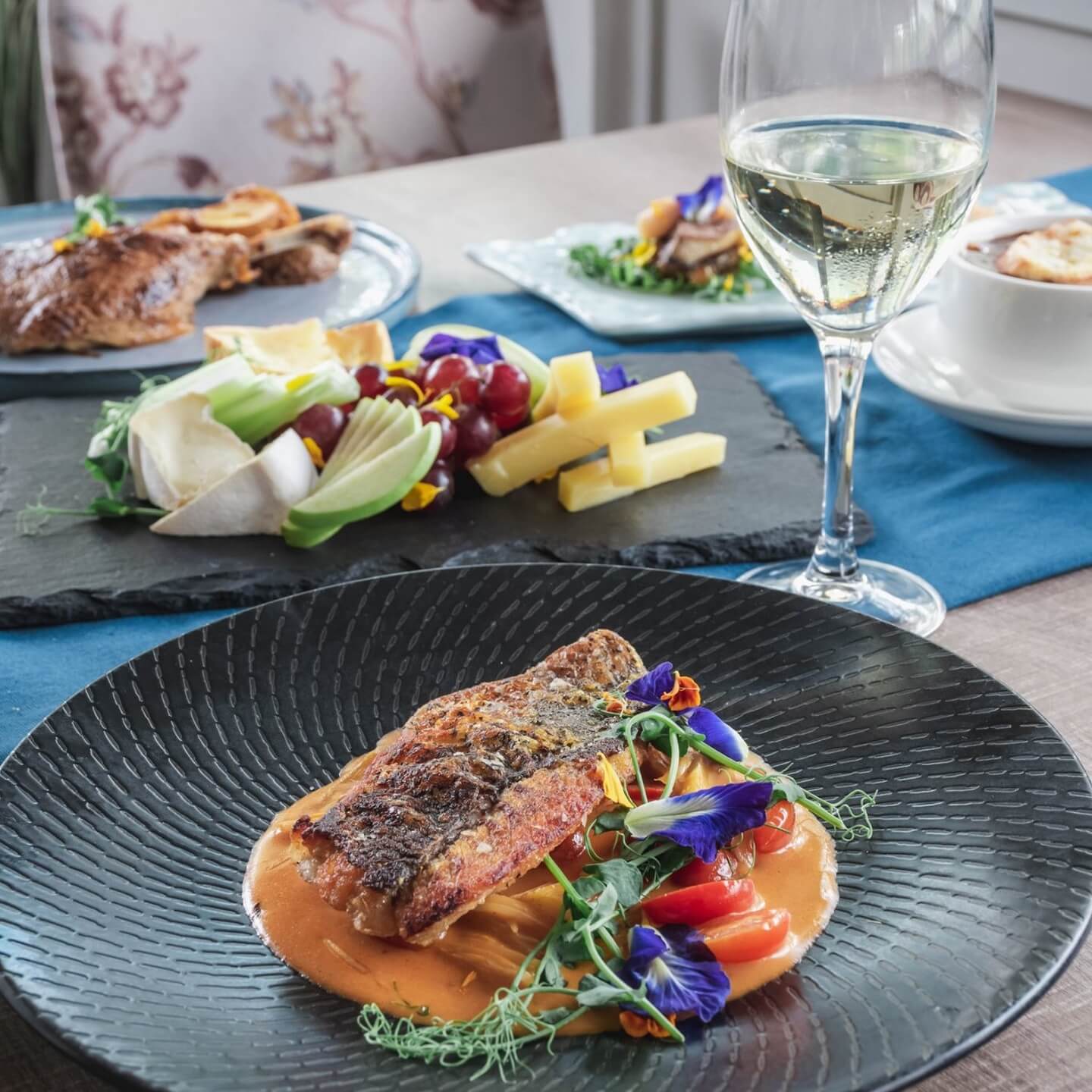 One of Singapore's dreamiest dining destinations, The Summerhouse is located in a conserved colonial bungalow at Seletar Aerospace Park, which is nestled in the rolling greenery of Singapore's idyllic Seletar countryside.
As the sun sets and bathes the landscape in a warm glow, head to The Summerhouse French Dining Room, which serves up nature-inspired authentic French farm-to-table cuisine. To achieve this, the restaurant connects with a farming collective of producers and kelongs (offshore wooden platforms that fishermen use), and harvests herbs and garnishes from its edible garden.
What to order: Risotto d'epeautre — spelt risotto with garlic, sauteed summer mushrooms, grilled portobello and tempura shimeji (S$26), grilled iberico pork secreto — a special cut of meat (S$38)
2. Big Fish Small Fish
50 Punggol East, 01-K35
Nearest LRT station: Riviera
Open: Daily (12pm to 10pm)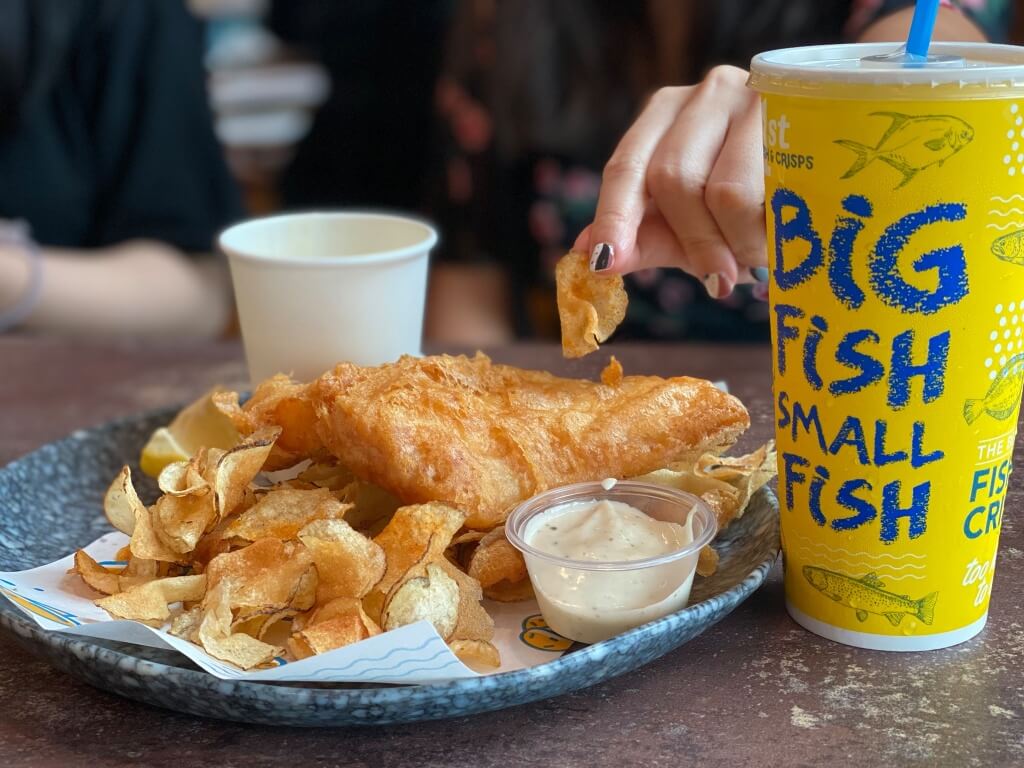 A stroll down the Punggol East Container Park on a Saturday night, with its enclave of container eateries decked out in fairy lights and set against the old-school Uncle Ringo carnival backdrop, conjures up a feeling of nostalgia.
Big Fish Small Fish stands out with its bright yellow and blue containers, offering value-for-money fish and chips that aren't too different from the ones you'd find in London.
Choose from various types of fish such as dory, halibut, haddock and hoki. Sink your teeth into the tender flesh of well-seasoned fish coated in a light, crunchy batter with a side of potato crisps or skin-on fries. Sauces such as salted egg, cheese and curry make this meal even more indulgent.
What to order: Classic dory fish and chips (S$14.90), fried calamari (S$8.80)
3. Rasa Istimewa Waterfront Restaurant
Woodlands Waterfront Park, 6A Admiralty Road West
Nearest MRT station: Woodlands North
Open: Daily (12pm to 11.30pm)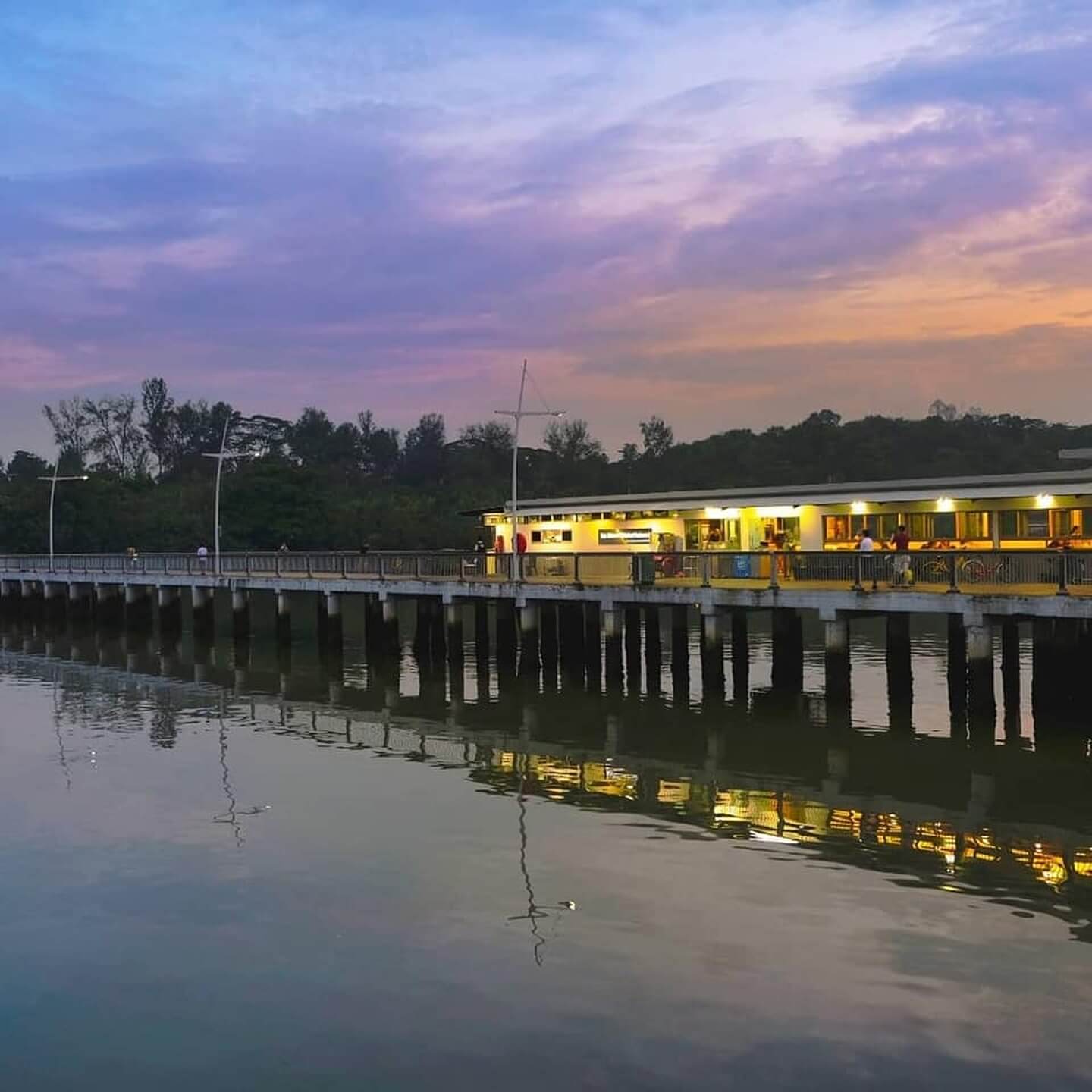 With scenic views of the Johor shore and skyline, this seaside diner on a pier off Woodlands Waterfront Park draws families and large groups alike for halal tze char (stir-fried dishes).
There's something for everyone here, with its myriad of dishes from satay, barbecued stingray, fried rice and tom yum soup to hotpot and claypot dishes.
Among the show-stoppers are the curry fish head, black pepper crab and cereal prawns, and its signature barbecued seafood combo of sambal-coated stingray, cuttlefish and clams.
What to order: Curry fish head (S$25), BBQ seafood combo (S$28)
4. Appam Aunty
Republic Polytechnic North Food Court, 01-05 (Stall 11), 27 Woodlands Avenue 9
Nearest MRT station: Woodlands North
Open: Daily (7.30am to 3.30pm)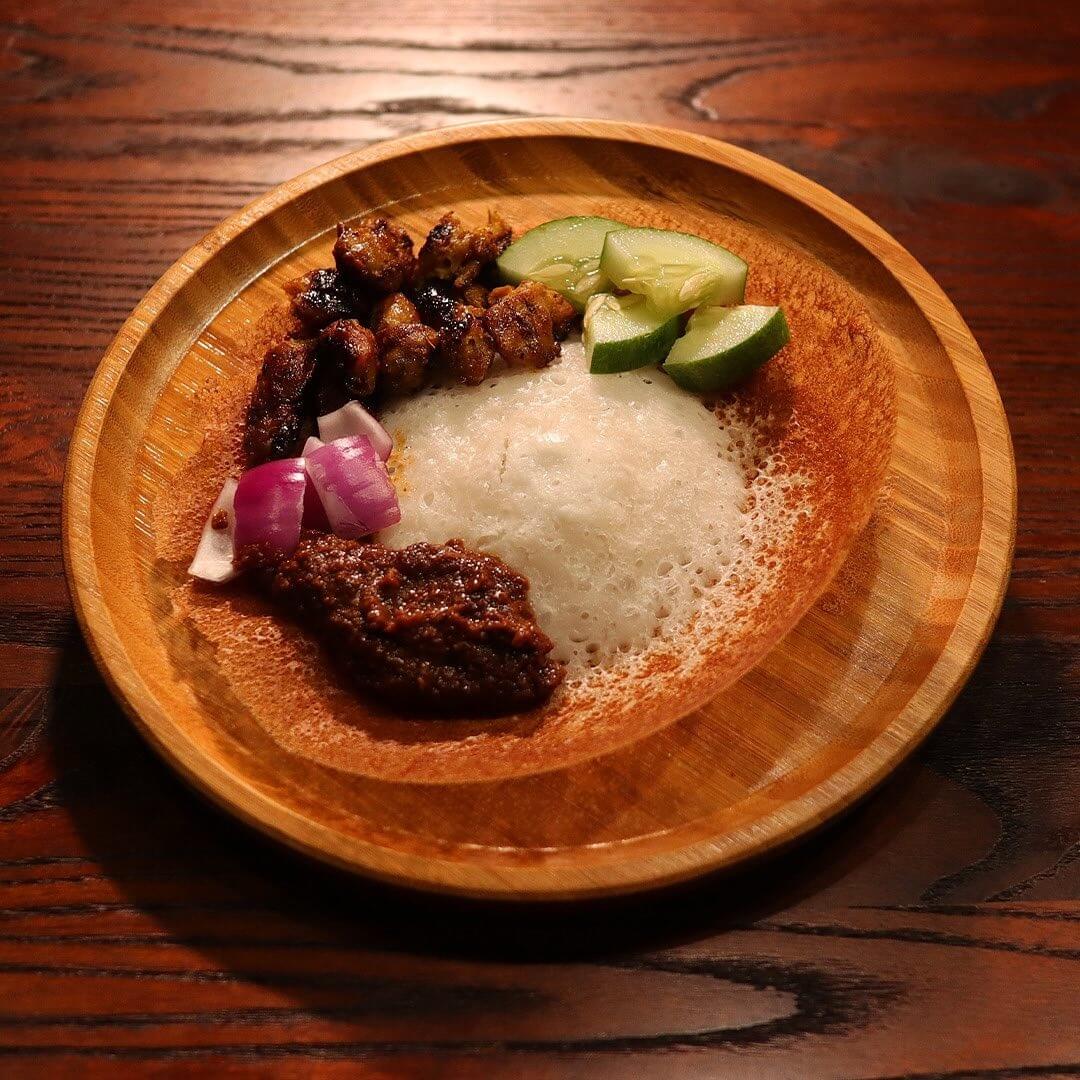 The most nondescript and unassuming corners often yield the best finds. As is the case with this stall hidden within Republic Polytechnic.
This humble, family-run appam stall that opened during the pandemic seeks to create a modern twist on and challenge the boundaries of the traditional appam.
A type of pancake made with fermented rice batter and coconut milk, and commonly found in India's Kerala state, its colourful, Instagram-worthy appams come in an assortment of jazzed-up flavours from savoury to sweet.
These range from the delectably fluffy and rich nasi lemak and ondeh ondeh appam to red velvet and sea salt appam. If you're feeling lazy about making the trek to the far north, it offers islandwide delivery.
What to order: Ondeh ondeh appam (S$5), nasi lemak appam (S$4.50)
5. Ku-Kai Izakaya
SAF Yacht Club, 43 Admiralty Road West
Nearest MRT station: Canberra
Open: Tuesday to Friday (5.30pm to 10.30pm), weekend (11.30am to 10.30pm)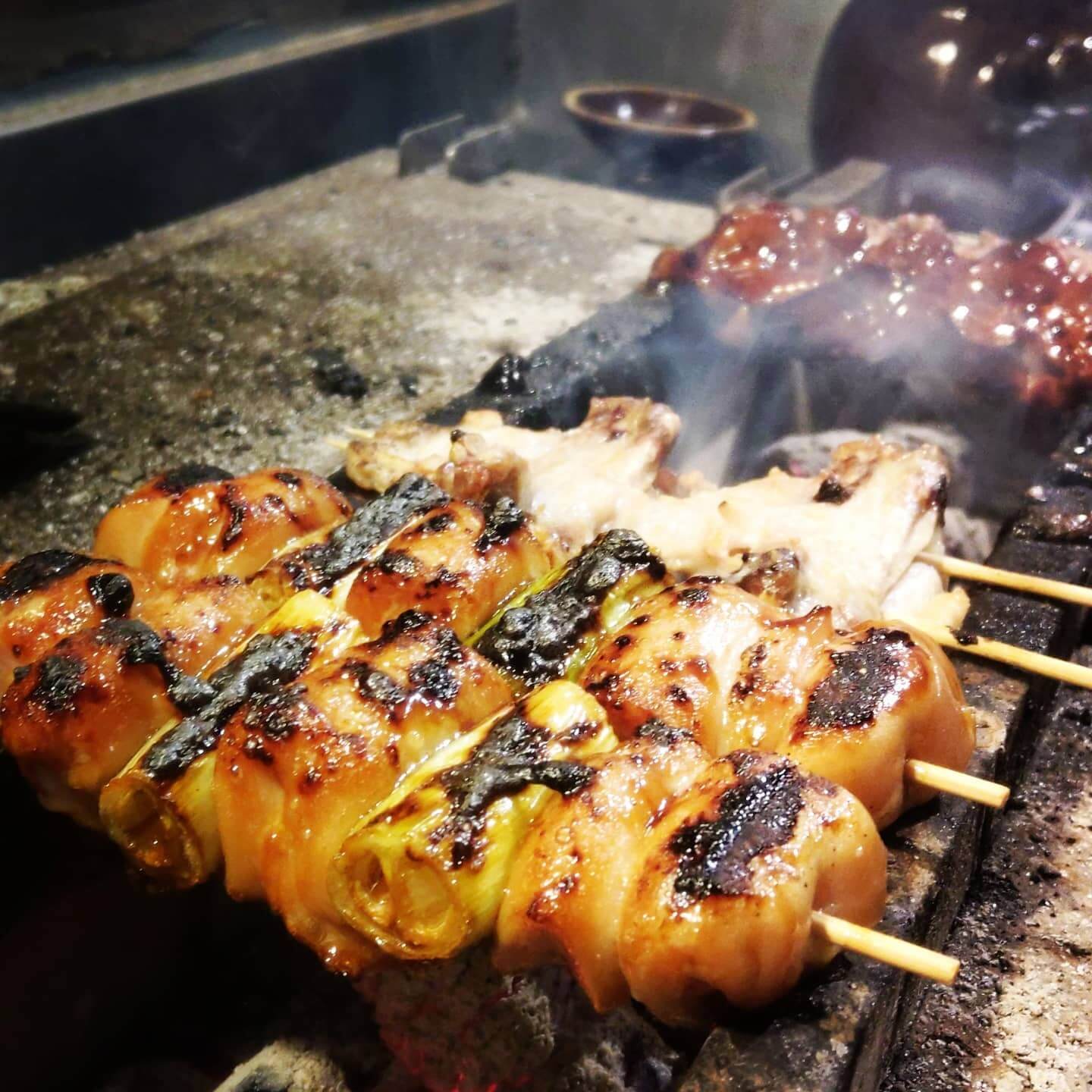 The only coastal izakaya (a type of Japanese bar) in Singapore, this quaint al fresco space overlooking the dock at the Singapore Armed Forces Yacht Club might be a trek to get to, but it's worth the trip. (It's a 15-minute walk from the nearest bus stop, so your best bet would be to get a Grab ride in.)
Complete with Japanese red lanterns and even a torii (Japanese gate), Ku-Kai's yakitori (grilled skewers) chef can be seen behind a clear panel as he grills skewers of meat and vegetables over charcoal.
Come by in the evening as the air cools for the skewers and hearty agemono (fried snacks), such as mentaiko (pollock roe) fries, crispy fried chicken and aburi shimesaba (torched vinegared mackerel). Then watch the yachts bob gently on the sea as you ease into a pint of ice-cold beer.
What to order: Jaga (potato) mentaiko (S$11), aburi shimesaba (S$15)
Big Fish Small Fish, Rasa Istimewa Waterfront Restaurant and Appam Aunty are on the GrabFood delivery service. You can also book a ride to these places.