Dine at these 8 popular eateries in Clarke Quay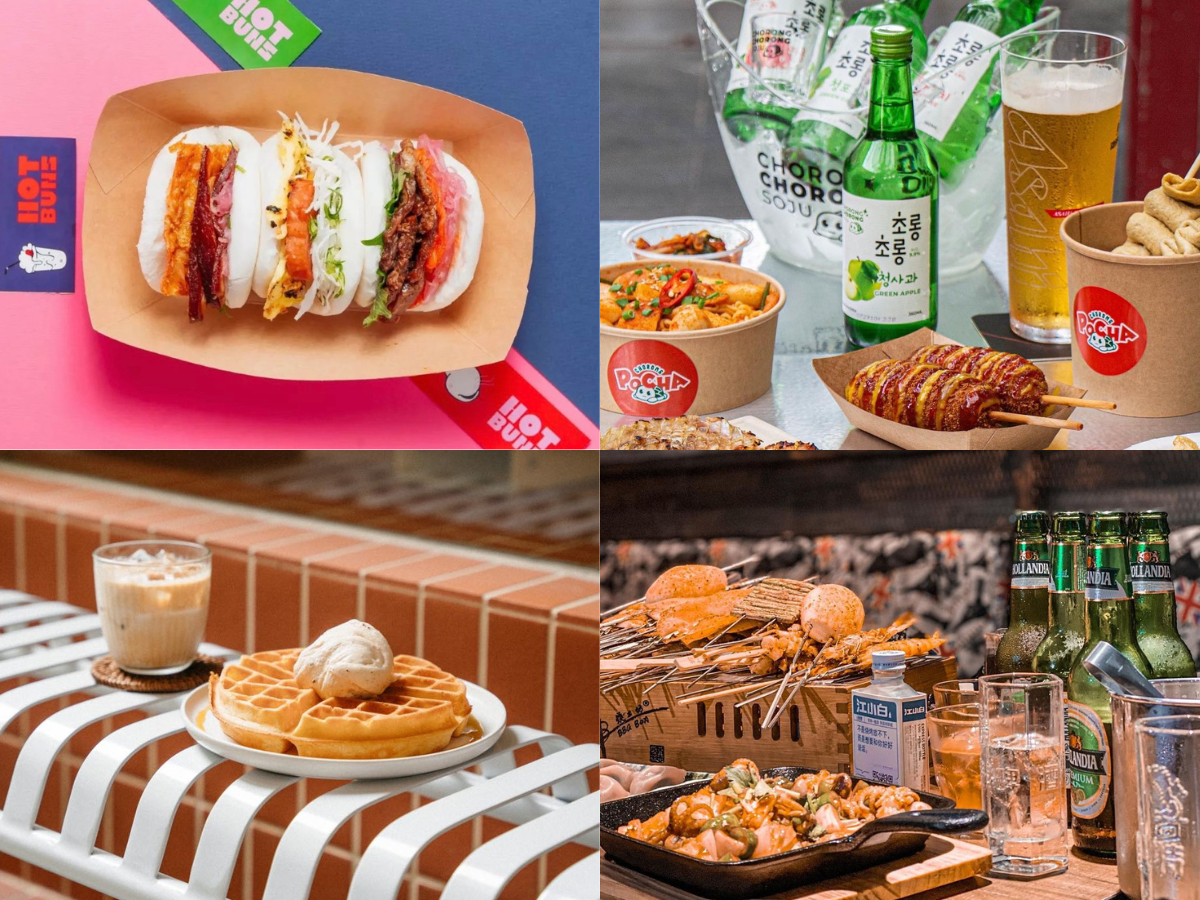 Singaporeans can all attest to this: Clarke Quay is arguably one of the best spots in town for an exciting night out. 
Not only does it house vibrant watering holes perfect for #TGIF celebrations, it also boasts a slew of delectable dining concepts.
Whether you're looking to unwind with your pals over a tipple or hunting for fuss-free grub to grab and go, this riverside hangout is a wonderful destination.
Moreover, if you're a night owl like we are, some eateries operate till the wee hours of the morning! 
These are HungryGoWhere's top picks for popular joints to dine at in Clarke Quay. 
1. Chorong Pocha
3D River Valley Road, 01-13 
Open: Monday to Sunday (5pm to 12am)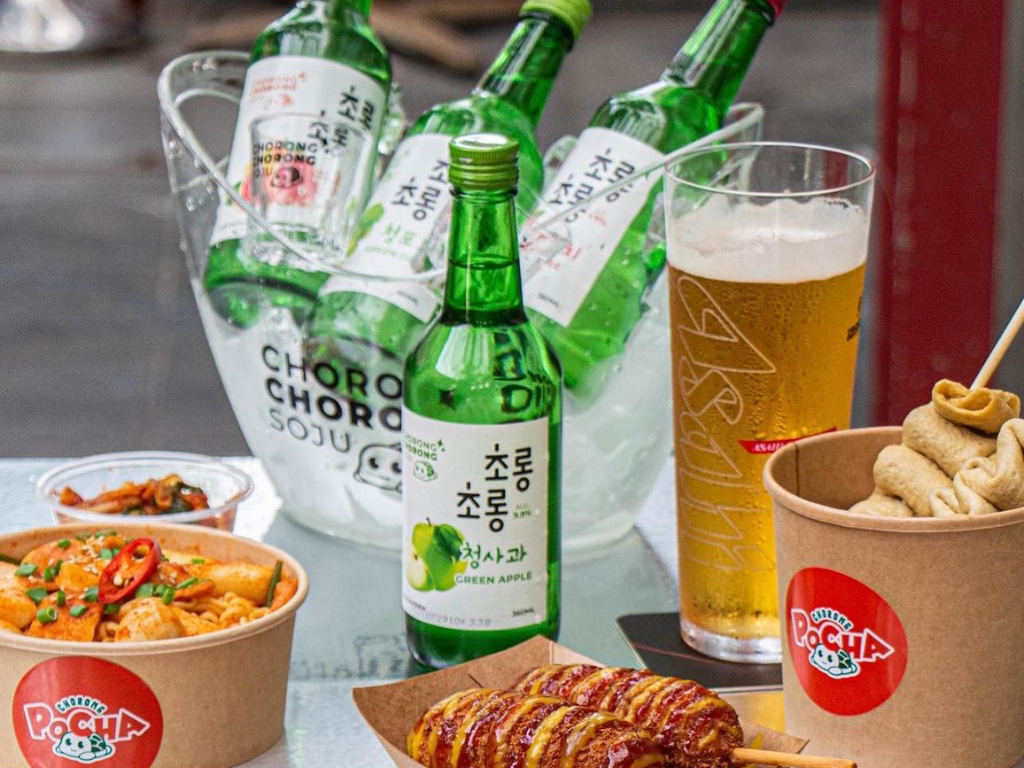 Why visit? As they say, the night is always young in Clarke Quay. What better way to end the day than with a cold one? And at Chorong Pocha, it's always happy hour! 
The popular Korean pop-up bar is a must-visit if you desire to drink to your heart's content, for it's offering a free-flow soju buffet (S$35++/ladies and S$45++/gents), available all night long – until it closes, of course.  
Diners are also entitled to their choice of complimentary small bites, which include the likes of gimmari, also known as crispy seaweed noodle rolls (S$10 for the usual price), fries (S$10 for the usual price) and mandu dumplings (S$8 for the usual price). 
Price range: $$$
Crowd faves: Hardcore drinkers will appreciate the somaek tower (S$68), which comprises an Asahi tower and Chorong Chorong soju. There're various soju flavours for your picking, such as green grape (S$15 for one, S$40 for a bundle of three), peach (S$15 for one, S$40 for a bundle of three) and lychee (S$15 for one, S$40 for a bundle of three).
2. Hot Buns
The Cannery, 3C River Valley Road, 01-02/03 
Open: Wednesday to Saturday (5pm to 12am)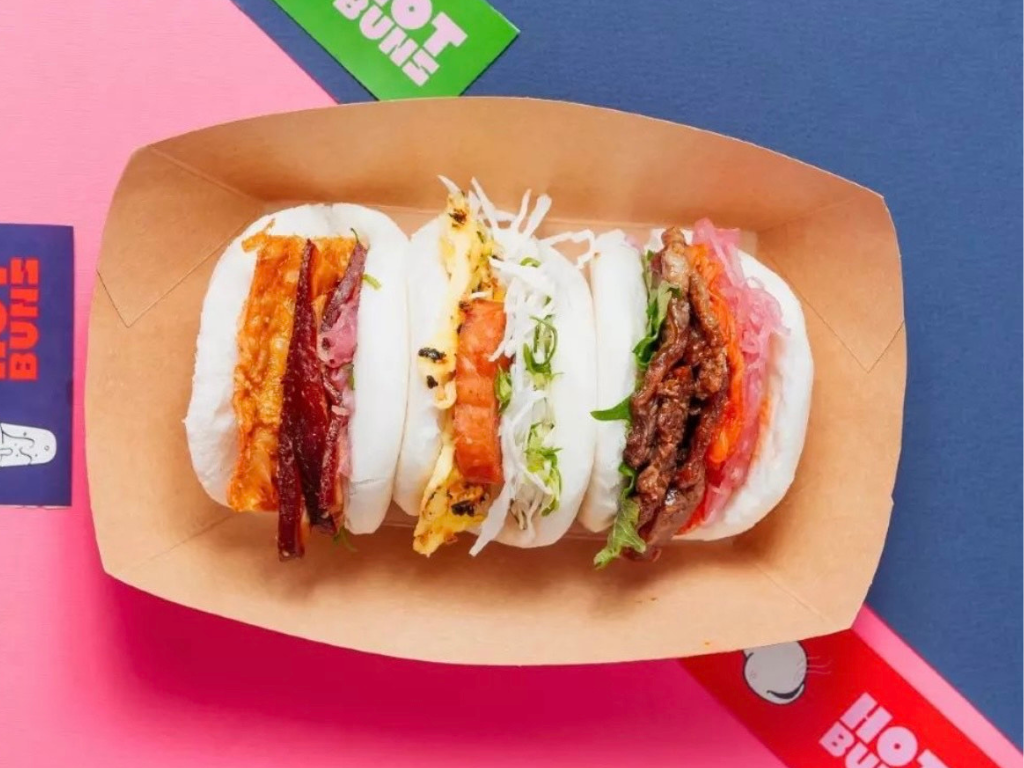 Why visit? Introducing the new kid on the block, Hot Buns. This adorable takeaway kiosk is impossible to miss: It's situated right next to the taxi stand at The Cannery and boasts a colourful storefront befitting the 'gram. 
Here, you'll find contemporary burgers, baos (buns) and street food inspired by Asian flavours. For example, its menu features the traditional Taiwanese gua bao (pork belly bun), reimagined into a modern creation comprising soy braised pork belly, crispy mock goose and Hot Buns' signature mayo. 
Another reason to visit: It houses a super cool convenience store that's hidden at the back, accessible from a side entrance. It sells drinks, snacks, some toiletries and locally made merchandise. 
Partygoers, this is a one-stop shop for all your late-night essentials.
Price range: $$

Crowd faves: Order The Threesome (S$19.44) if you're sharing with a pal, which consists of three different buns: Ol' Skool Bao (S$10.80 for two pieces), classic pork belly bao (S$12.96 for two pieces) and beef galbi bao (S$16.20 for two pieces). Also worth a try are light bites such as the spam shaker chips (from S$9.72) and spiced corn ribs (from S$6.48).
3. BBQ Box Prime
3C River Valley Road, 01-10/02-03 
Open: Monday to Friday, Sunday (3pm to 3am) and Saturday (3pm to 4am)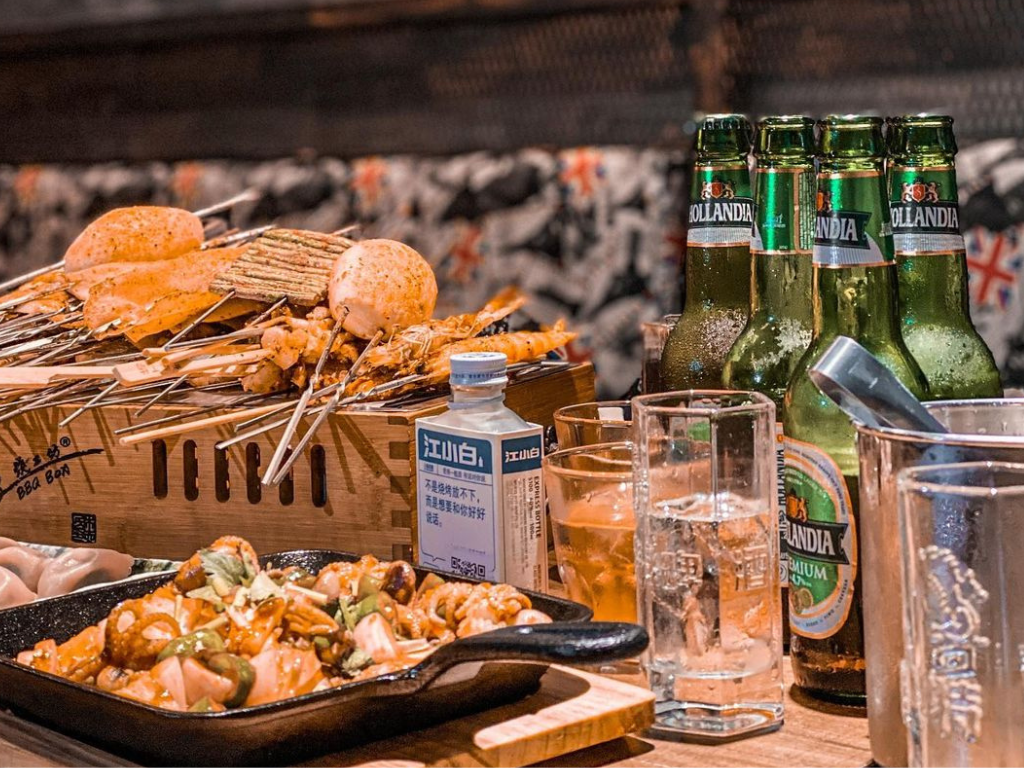 Why visit? Chinese skewers are a crowd favourite when one's on the hunt for supper options, for they promise smoky and umami-filled goodness. BBQ Box Prime, the flagship outlet at Clarke Quay, serves just that and a whole lot more, for diners can enjoy a myriad of grilled meats, seafood and hearty mains. 
Prices are also kept affordable, as most skewers range between S$1.30 to S$1.80 per stick. If you're dining with your loved ones, we recommend spoiling yourself with the Happy Family 4 Pax Set (S$93.80), which rewards you with an array of premium grilled skewers and yummy side dishes.
Price range: $$
Crowd faves: Don't miss the store's signature dish: BBQ mutton on rose willow skewer (S$3.80). It's a hit with the regulars, as juicy lamb meat is cooked on rose willow branches for an aromatic, herbaceous flavour. 
4. Soi 47 Thai Food
Clarke Quay Central, 02-78, 6 Eu Tong Sen Street
Open: Monday to Sunday (11.30am to 3pm, 5.30pm to 10pm)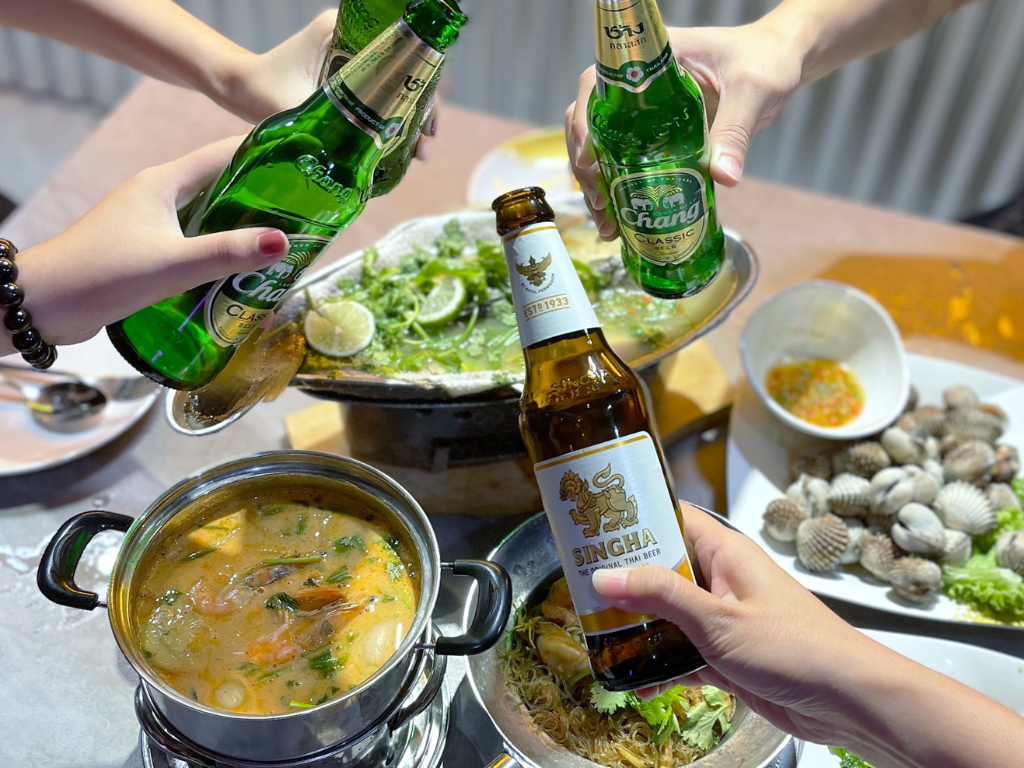 Why visit? Despite being situated at a prime location overlooking the Singapore River, Soi 47 Thai Food continues to dole out authentic Thai fare at wallet-friendly prices. We love how the establishment isn't stingy with its portions, either, and diners get to enjoy scrumptious meals that are a bang for their buck. 
Its menu is extensive, too. A couple of highlights to go for include the creamy tom kha (coconut cream soup) with seafood (S$8.20) and tom saap with pork (S$7.20). Brace yourselves: The latter packs a spicy and numbing punch.  
Price range: $
Crowd faves: Round off the meal with Soi 47 Thai Food's homemade Red Ruby (S$3.60), which sees water chestnuts atop shaved ice and coconut cream. 
5. Dopa Dopa Creamery
29 South Bridge Road, 01-01
Open: Monday to Thursday, Sunday (12pm to 10pm), Friday and Saturday (12pm to 10.30pm)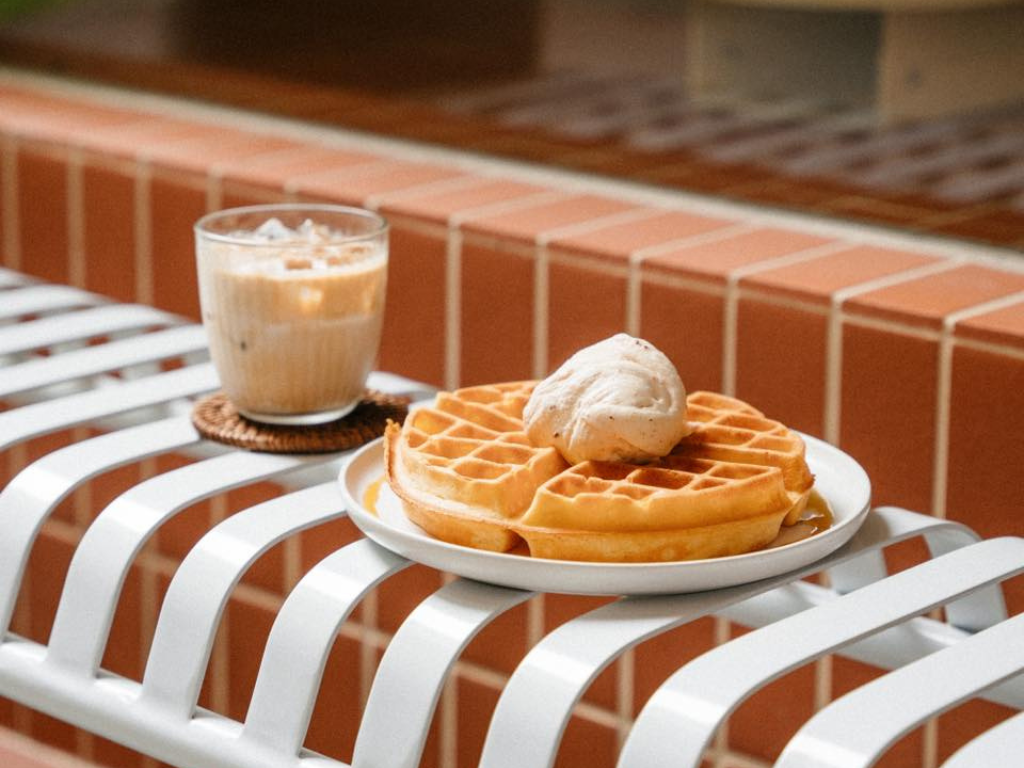 Why visit? If you're in the area, beat the heat with Dopa Dopa Creamery's handcrafted gelato. Made from natural ingredients, the dessert joint is highly acclaimed for its pistachio (S$5 for a single scoop) ice-cream and fluffy buttermilk waffles (S$6). 
But beyond its drool-worthy menu, the cafe also adopts a unique way of serving ice-cream. For starters, Dopa Dopa Creamery uses a paddle-like tool to scoop ice-cream from the pozzetti. The staff also makes a show out of it, twirling and stretching the gelato to showcase its creamy, sticky consistency. 
You're certainly in for a treat at the cafe. However, it does attract long queues on the weekends, so be sure to arrive early to get a seat. 
Price range: $
Crowd faves: If you're not keen on nut-based flavours, give the white peach sorbet (S$5 for a single scoop) a try. It's dairy-free and oozes floral, fruity notes. 
6. Tsujiri 
Clarke Quay Central, 01-74, 6 Eu Tong Sen Street
Open: Sunday to Thursday (11am to 10pm), Friday and Saturday (11am to 11pm)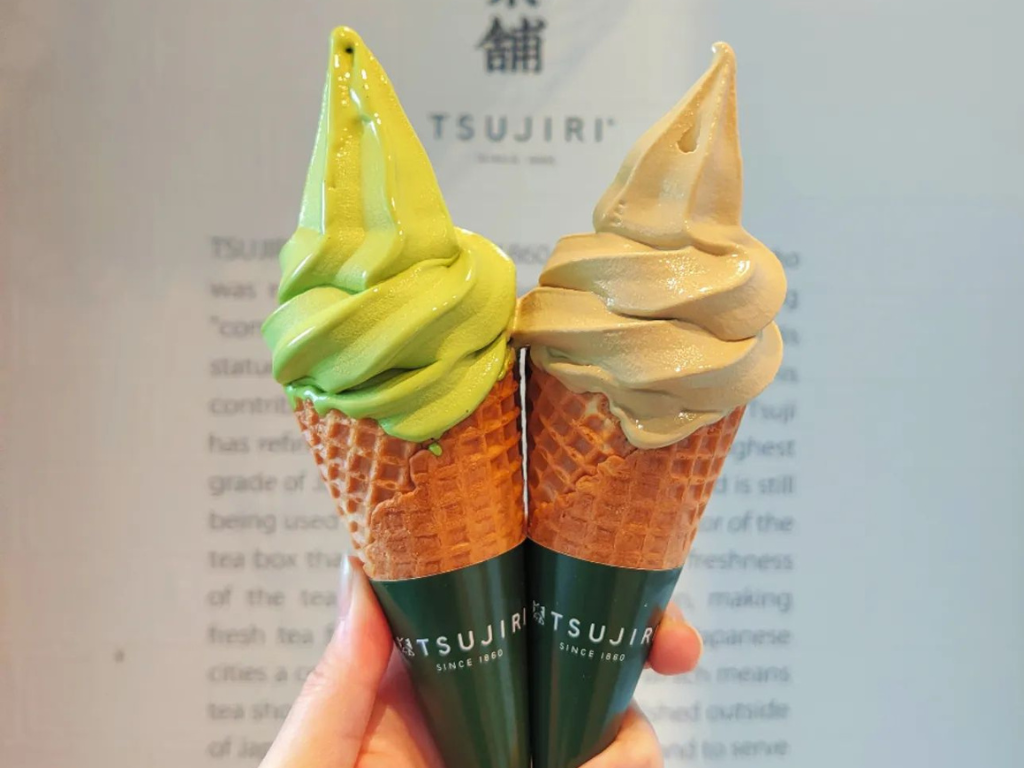 Why visit? Calling all matcha lovers! You can relish authentic tea-based beverages and sweets at Tsujiri, a renowned teahouse in Clarke Quay that specialises in green tea. Hailing from Uji, Kyoto, the cafe offers an extensive selection of Japanese desserts and teas that are handcrafted from quality ingredients. 
While there's a plethora of options to choose from on the menu, we recommend going for its matcha desserts. You'll fall head over heels for the creamy chiffon parfait in O-Matcha (S$8.80), which touts aromatic matcha ice-cream, chiffon cake, cornflakes and a dollop of red bean paste.
Price range: $
Crowd faves: The signature Uji matcha (S$7) serves as a great pick-me-up, what with its bold matcha flavour and slightly bitter notes. 
7. Manam 
15 Upper Circular Road, 01-01
Open: Tuesday to Sunday (11am to 3pm, 6pm to 10pm)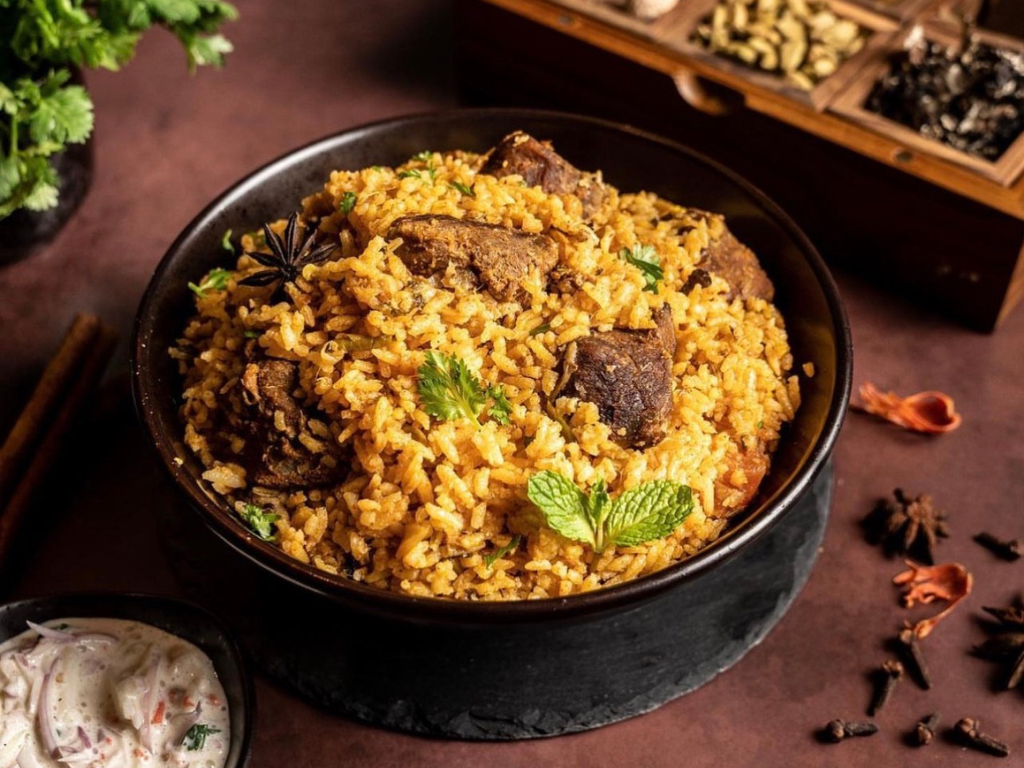 Why visit?  If you're a fan of Indian curries, you'll love the dishes here at Manam. Located at Upper Circular Road, Manam is an acclaimed restaurant that serves authentic Indian cuisine inspired by the rich culinary heritage of South India. 
The establishment prides itself on delicacies that evoke joy and nostalgia with every bite, and rightfully so. For instance, it utilises age-old home recipes and fresh ingredients native to the region. Every dish is made with heart and passion, and it conveys the chefs' desire to introduce South Indian food to Singaporeans. 
Price range: $$
Crowd faves: The chicken tikka masala (S$19) is a must-order item. It comes with addictive chicken chunks that are tandoor-roasted and marinated, as well as a savoury gravy made from cashew, onions and tomatoes. 
8. SG Hawker 
3E River Valley Road, 01-08
Open: Monday to Sunday (24 hours)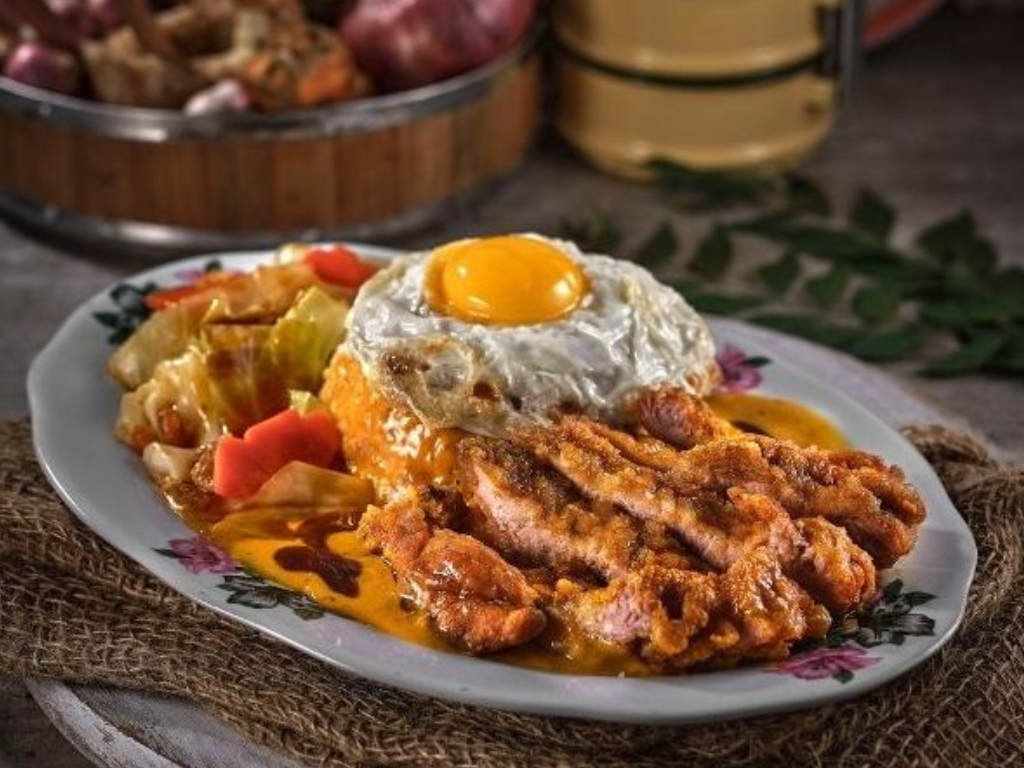 Why visit? Contrary to popular belief, Clarke Quay isn't home to just swanky restaurants and top-notch bars. There're also affordable dining options available, such as SG Hawker – a modern kopitiam (coffee shop) with a variety of stalls rolling out wallet-friendly meals. 
Conceptualised by Fei Siong Group, the eatery is committed to delivering authentic, Singaporean hawker fare at reasonable prices. Not only is it the perfect place for diners on a budget, certain stalls are also open 24 hours, making for a great late-night makan (food) spot. 
Savour local favourites here, such as Hainanese chicken rice (S$4.50) and handmade fishball noodles (S$6.50). 
Price range: $
Crowd faves: We love the char siew wanton mee (S$4.50 ala carte and S$6.80 for a set meal), which features thick, succulent slabs of char siew and silky egg noodles.