Fill yourself up at these 10 cheap buffets under S$21 in Singapore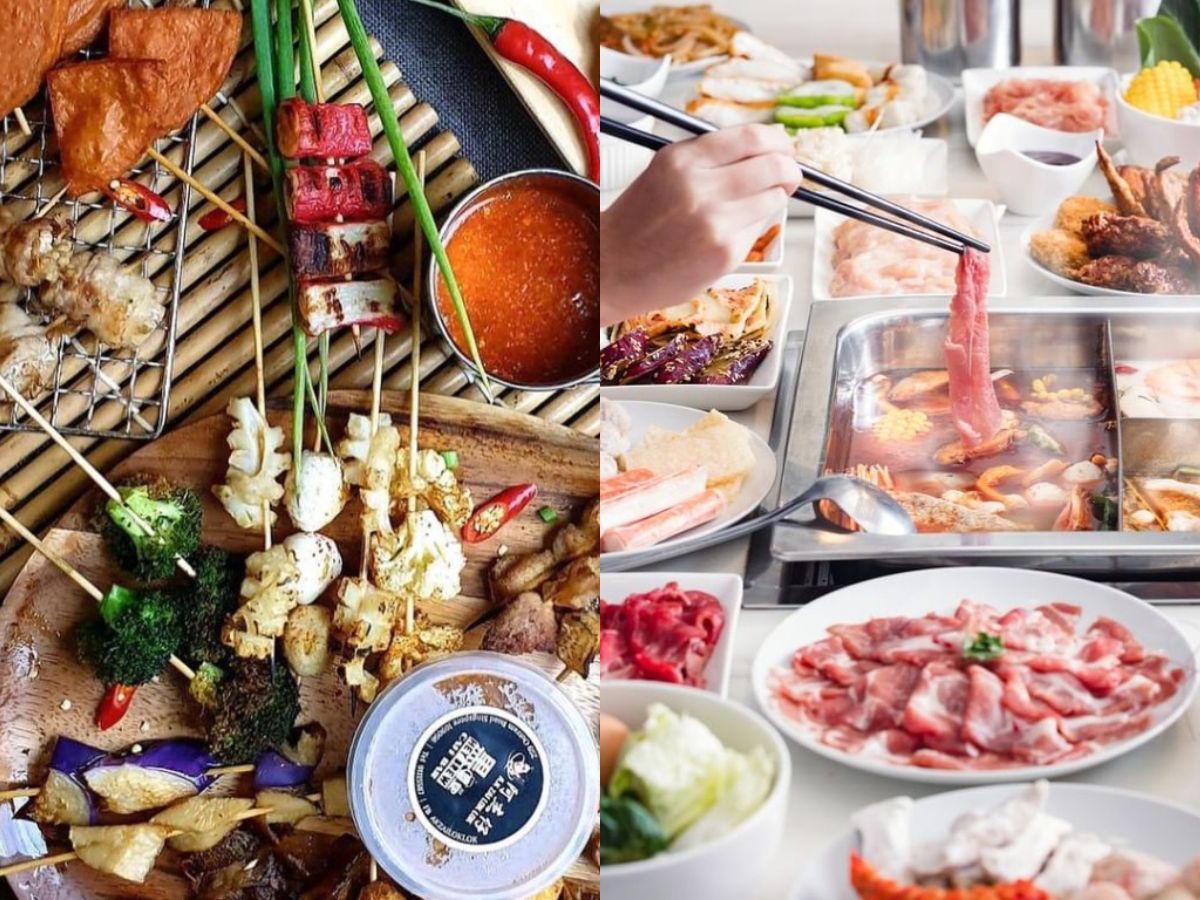 Yes, the masks are finally off, but if there was another thing we missed more than those maskless days, it's all-you-can-eat buffet spreads. 
For nearly two years, self-service buffets were suspended as part of Covid-19 restrictions in Singapore. 
With these measures well behind us, and rising menu prices all around, there isn't a better time to head straight for an affordable buffet restaurant to get the greatest bang for your buck. 
We've scoured every corner of Singapore to bring you 10 cheap buffet spreads in Singapore under S$21 (before GST and service charge) that won't break the bank.
1. Swaad – weekend and public holiday buffet at S$17.50 
70 Desker Road
Open: Tuesday to Friday (11am to 3.30 pm, 5.30pm to 10pm), Saturday and Sunday (11am to 3.30pm, 4pm to 10pm)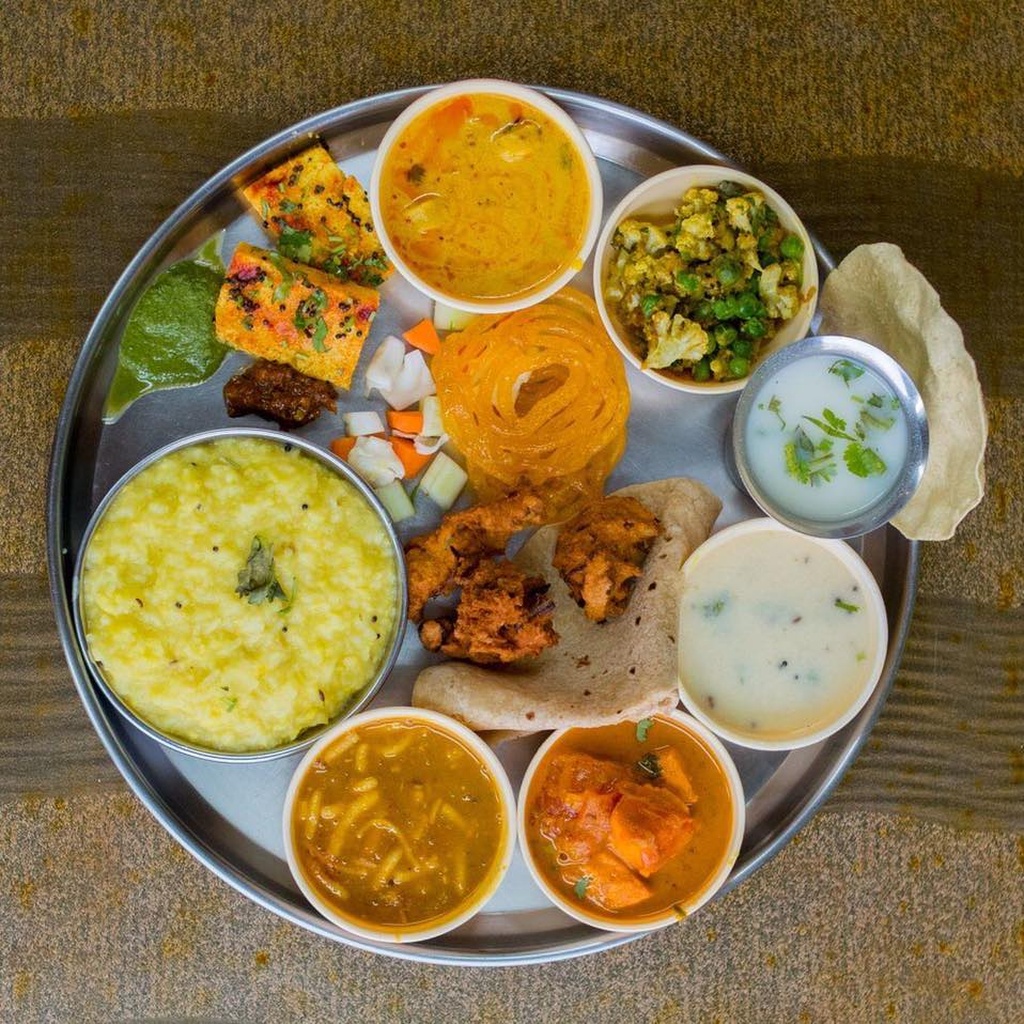 Located in Little India, Swaad serves up vegetarian North Indian and Gujarati cuisine at wallet-friendly prices. If you love Indian food, then you'll love Swaad's Sunday weekend unlimited dine-in buffet. 
Priced at S$17.50, the spread includes a starter, four types of vegetables or paneer, Gujarati daal or kadhi (thick gravy), daal, raita (yoghurt sauce), roti, puri (Indian fried bread), rice, dessert and chaas (North Indian buttermilk). 
Its dishes are homely, hearty and filling without being too cloying. If you've never had North Indian or Gujarati cuisine, Swaad is a great, authentic place to start.
2. I'm Kim Korean BBQ – weekday lunch buffet at S$16.90
1 Zubir Said Drive, 01-04
Open: Monday to Friday (11.30am to 4pm, 5.30pm to 10pm), Saturday and Sunday (11.30am to 10.30pm)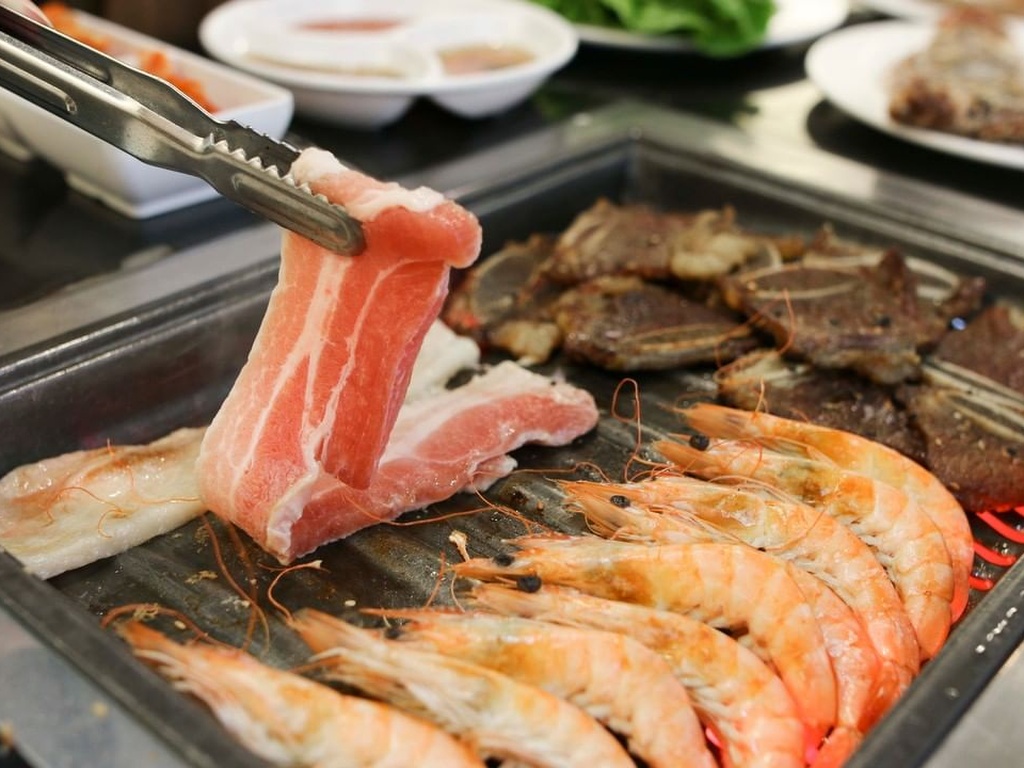 Been watching those K-dramas and craving some Korean barbeque? Situated centrally in Dhoby Ghaut at the School of The Arts Singapore (SOTA), I'm Kim Korean BBQ has fuelled the stomachs of many budget-conscious students from SOTA and the neighbouring Singapore Management University (SMU). 
Its weekday lunch buffet goes for a very reasonable S$16.90, which is even less than the full price you'd pay for a single serving of meat in a regular Korean restaurant along Telok Ayer or Tanjong Pagar. 
If marinated meats aren't your thing, the restaurant also serves up free-flow veggies, fried items (we hear its signature chicken wings are a must-try), seafood and Korean soups. Just make sure you get your fill within the restaurant's dining duration cap of 90 minutes.
3. GoroGoro Steamboat & Korean Buffet – weekday buffet at S$18.90
The Centrepoint, 03-43, 176 Orchard Road
Open: Monday to Thursday (11.30am to 3.30pm, 5.30pm to 10pm), Friday to Sunday (11.30am to 3.30pm, 5.30pm to 10.30pm)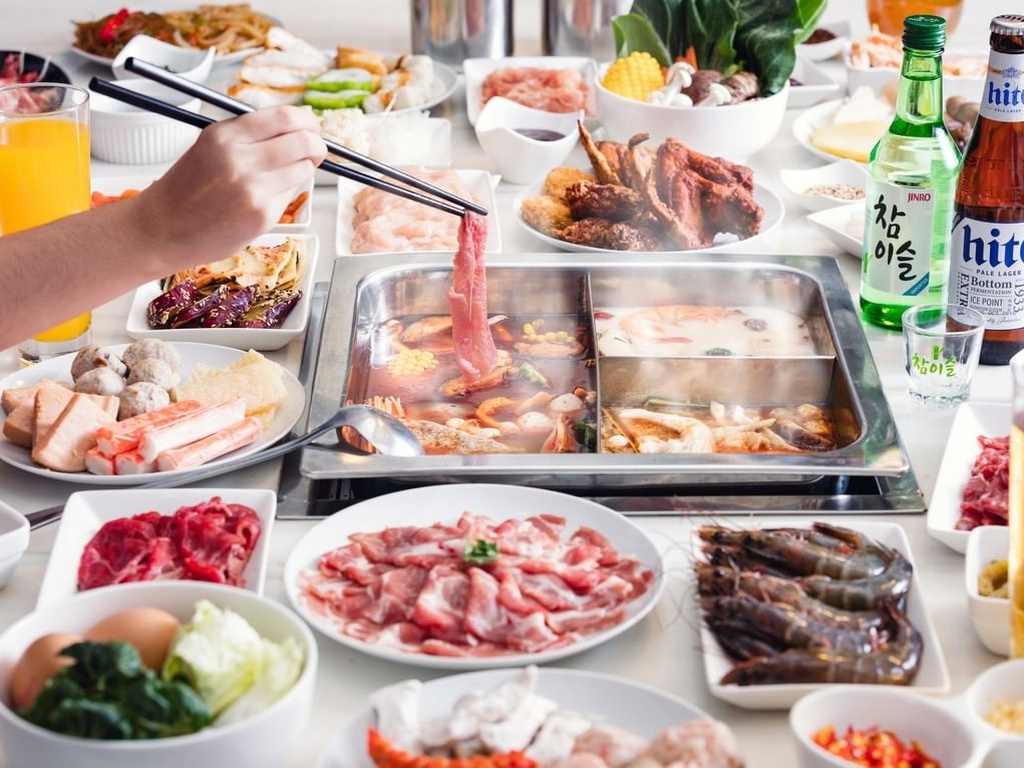 Prefer a steamboat buffet instead of the grill? Owned by the same group behind I'm Kim Korean BBQ, GoroGoro Steamboat & Korean Buffet dishes out a steamboat buffet with no less than seven soup bases for you to choose from.
The restaurant's name GoroGoro is a play on the sound made by one's rumbling tummy as well as the bubbling that comes from a boiling steamboat. Satisfy your steamboat and Korean food craving from S$18.90 on weekdays during lunch. The restaurant is open daily and also serves dinner if you're willing to splurge a little.
With a wide spread of raw food items to complement its seven soup bases and a selection of local and Korean dishes, your stomach most certainly won't go 'goro goro' for long!
4. Orchard Grand Court's Crystal Cafe – weekday porridge buffet at S$18.80
131 Killiney Road
Open: Monday to Sunday (6am to 9.30pm)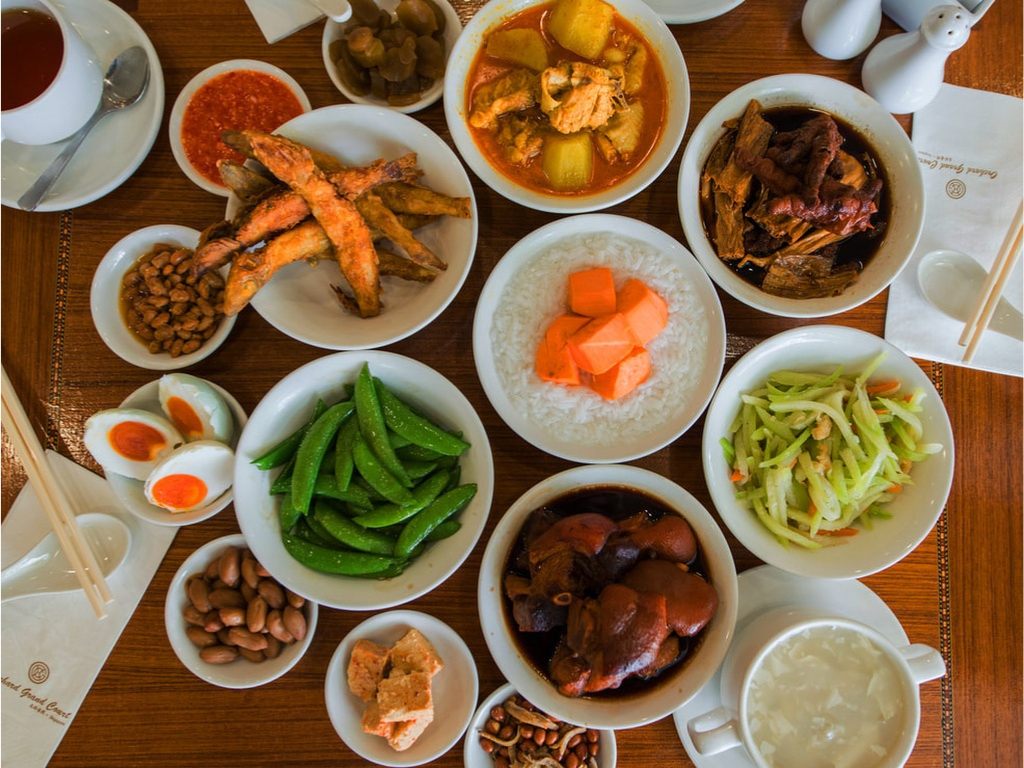 With the recent spate of rainy days and cold weather, a heart and stomach-warming porridge buffet might just be what you need. Orchard Grand Court, a serviced apartment in Somerset, houses a traditional-style all-day-dining restaurant called Crystal Cafe. It's well known for its affordable Taiwanese porridge buffet, starting from S$18.80 on weekdays. 
If you love a good Teochew porridge meal, then this cheap Chinese buffet spread promises nothing less. While the dishes change regularly, expect to see favourites such as braised pig trotters, braised chicken feet, kiam chye (preserved vegetables) and hae bee hiam (sambal dried shrimp).
The best bit is that it's not just porridge and side dishes. If you've still got room, Crystal Cafe's got an entire spread of desserts and cakes for your afters.
5. 90 Minutes – weekday lunch buffet at S$16.90
Rendezvous Hotel, 01-01, 9 Bras Basah Road
Open: Monday to Sunday (10.30am to 11pm)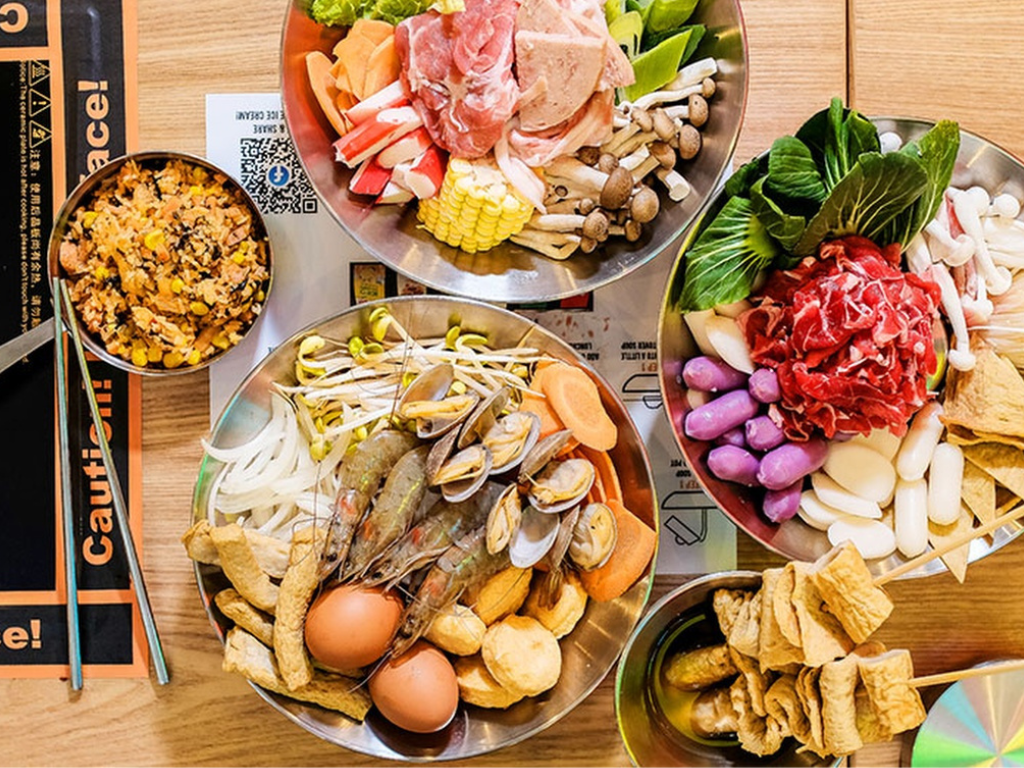 You know this place means business when its name is the duration of your buffet meal. But 90 Minutes is really all you need to get your fill and money's worth (S$16.90 to be exact) at this Korean tteokbokki (rice cake) hotpot place with its cheap buffet pricing. 
Reminiscent of the Korean street food culture where you can easily purchase a plate of spicy, piping hot rice cakes with some fried fritters known as dwigim, 90 Minutes promises you that and more. Its interior also resembles the streets of Seoul with its bold, neon and cutesy signs.
Its buffet spread follows this order: Fishcake skewers (eomuk), tteokbokki, ramyeon (instant noodles), and lastly fried rice. You can choose from a broad selection of raw food such as vegetables, meats, and seafood to add to your hot pot, or snack on its fried finger food while you wait for your food to cook.
6. Aroy Mak Mookata – weekday buffet at S$20.80 
476-478 MacPherson Road
Open: Monday to Sunday (4pm to 11pm)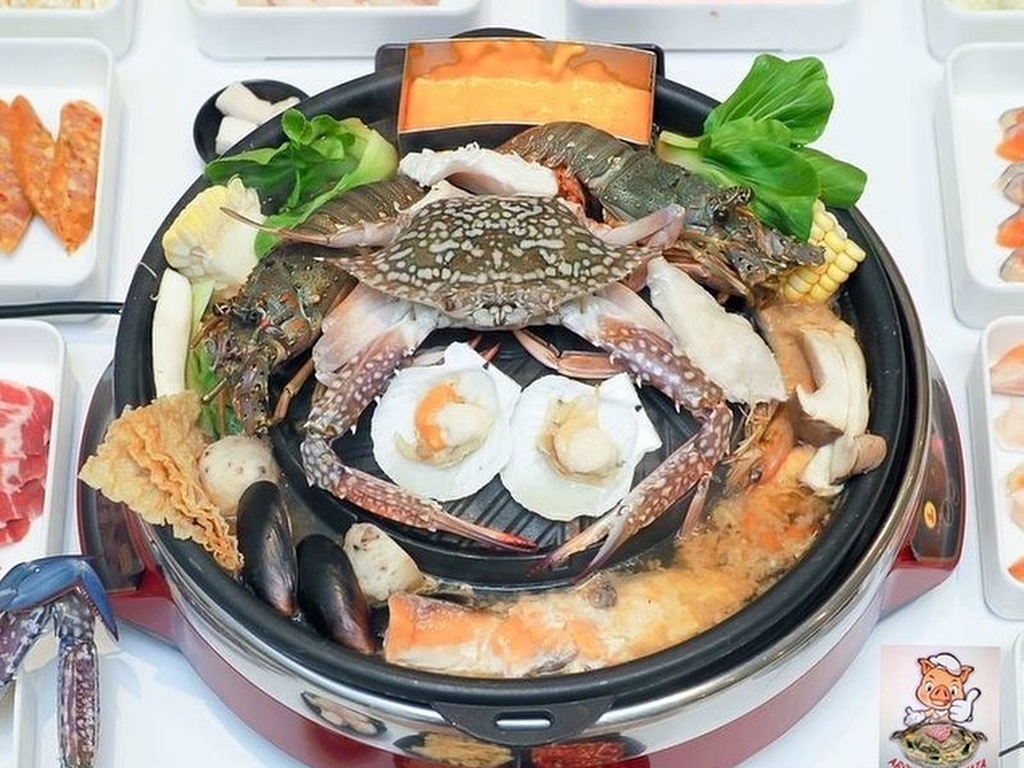 Craving authentic Thai mookata but in a bit of a penny-pinching mode? Aroy Mak Mookata's affordable Thai mookata buffet, which starts from S$20.80 nett on weekdays, promises you a wide selection of classic Thai marinated meats and premium ingredients like salmon, oysters and crayfish. 
If you want to up the authenticity ante a little more, you can also get its Thai milk tea tower (charged separately). Aroy Mak also provides the option of a la carte mookata if you prefer not to over-indulge. Prices start from a very affordable S$1.80 a plate. 
The restaurant is a bit of a hidden gem, tucked away in the MacPherson area, but while you're likely to get a seat quite easily, make sure you secure a reservation before heading down to avoid disappointment!
7. You Are My Sunshine – weekday kroffle buffet at S$9.90 (S$15.90 on weekends) 
Ngee Ann City, 05-05A, 391B Orchard Road
Open: Sunday to Thursday (11am to 9.30pm), Friday to Saturday (11am to 10pm)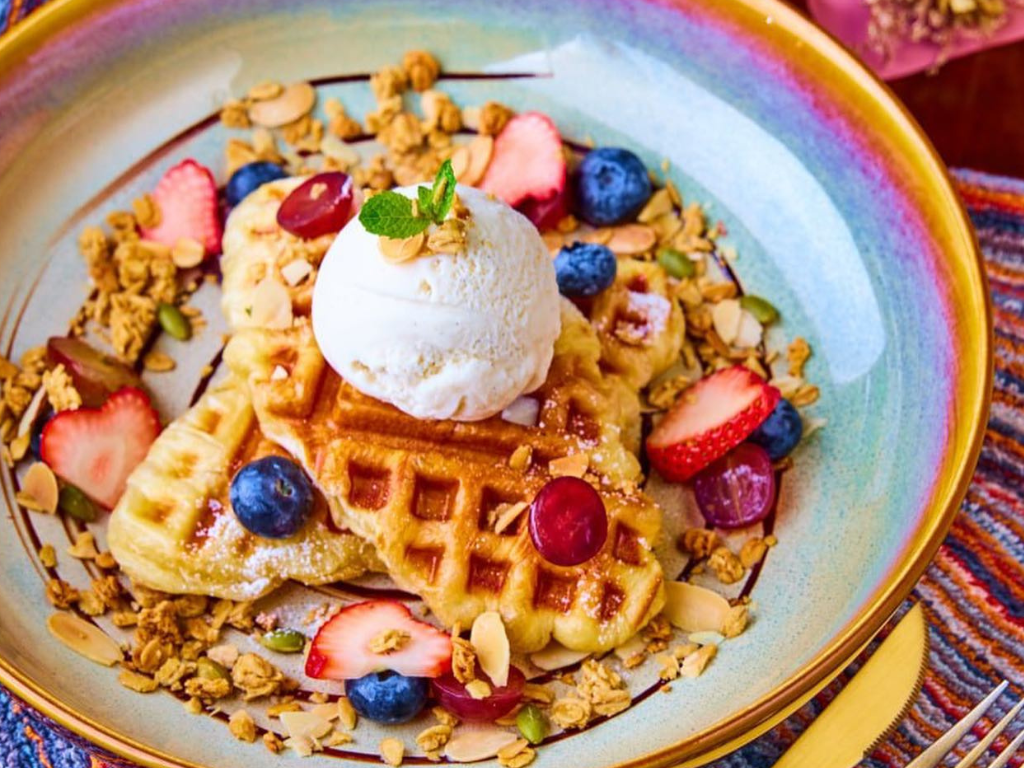 Kroffles have taken Korea by storm recently, and salon-cafe You Are My Sunshine has kindly brought these yummy croissant-waffle snacks to our sunny shores. Not only that, it is giving you an unlimited serving of these, all-day, every day. 
The cafe takes pride in its buttery soft waffles that promise the airy layers you'd usually find in a croissant. Have these delectable pastries with any of its four ice cream flavours – peanut butter mud-pie, Mexican vanilla pod, earl grey lavender and chocolate. 
The cafe doesn't have a time limit for its kroffle buffet, so if you're game for it and have all the time, eat your heart out. The only catch is that you'll only be able to order one serving at a time to prevent wastage. If you'd like to try something different during your buffet, dig into Korean-Western-style dishes like its classic bulgogi salad (S$27) or spicy seafood tteokbokki pasta (S$28). 
8. Pot Addiction Korean BBQ & Hotpot Buffet – weekday lunch buffet at S$18.90 
Sun Plaza, 02-14, 30 Sembawang Drive
Open: Monday to Thursday (11.30am to 3.30pm, 5pm to 10pm), Friday (11.30am to 3.30pm, 5pm to 10.30pm), Saturday (11.30am to 10.30pm), Sunday (11.30am to 10pm)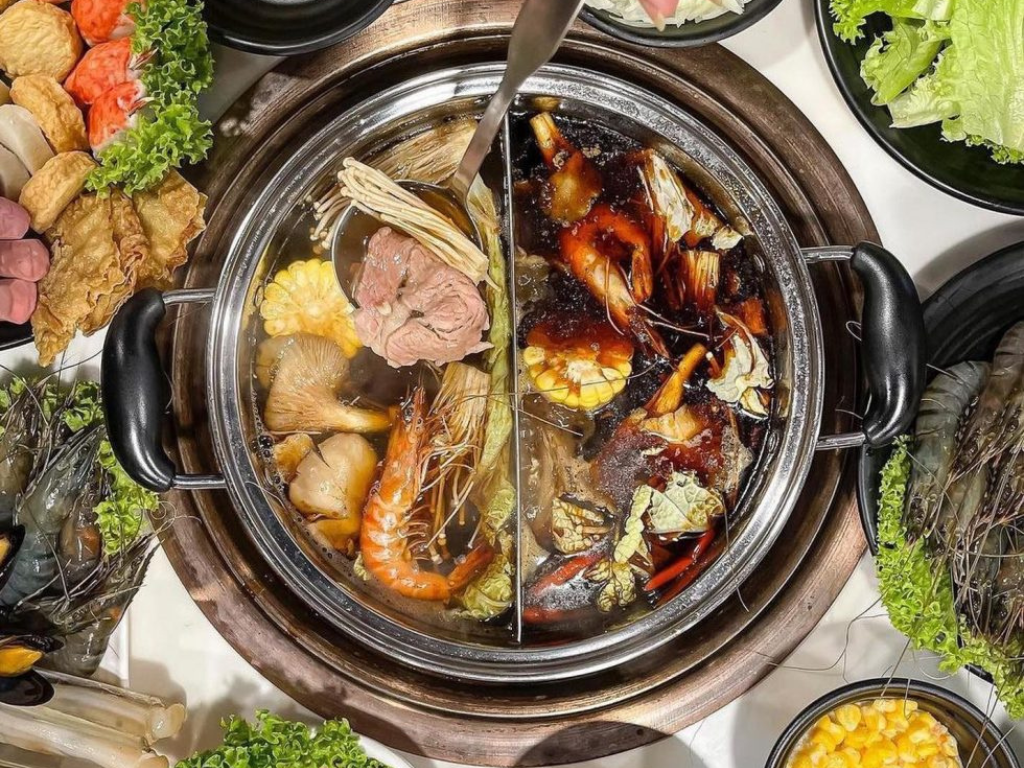 If you're addicted to hotpots and aren't quite prepared to splurge on a meal at one of the bigger names, Pot Addiction could be your next, well, addiction.
With 80 items on its buffet menu and a choice between hotpot and Korean BBQ, Pot Addiction delivers extreme value, with its weekday lunch buffet prices starting at S$18.90, making it an ideal budget buffet option. 
Like many hotpot spots, Pot Addiction allows you to mix and match condiments to create your own signature sauce. 
Take note that while you've got a wide selection of dishes, soup bases and sauces, you'll only get 90 minutes to dine at this affordable hotpot spot. So whether you're choosing to do both the Korean BBQ and hotpot or just one, make sure you make every minute count.
9. Al Jasra – prata buffet at S$7.90 
459 Changi Road
Open: 24 hours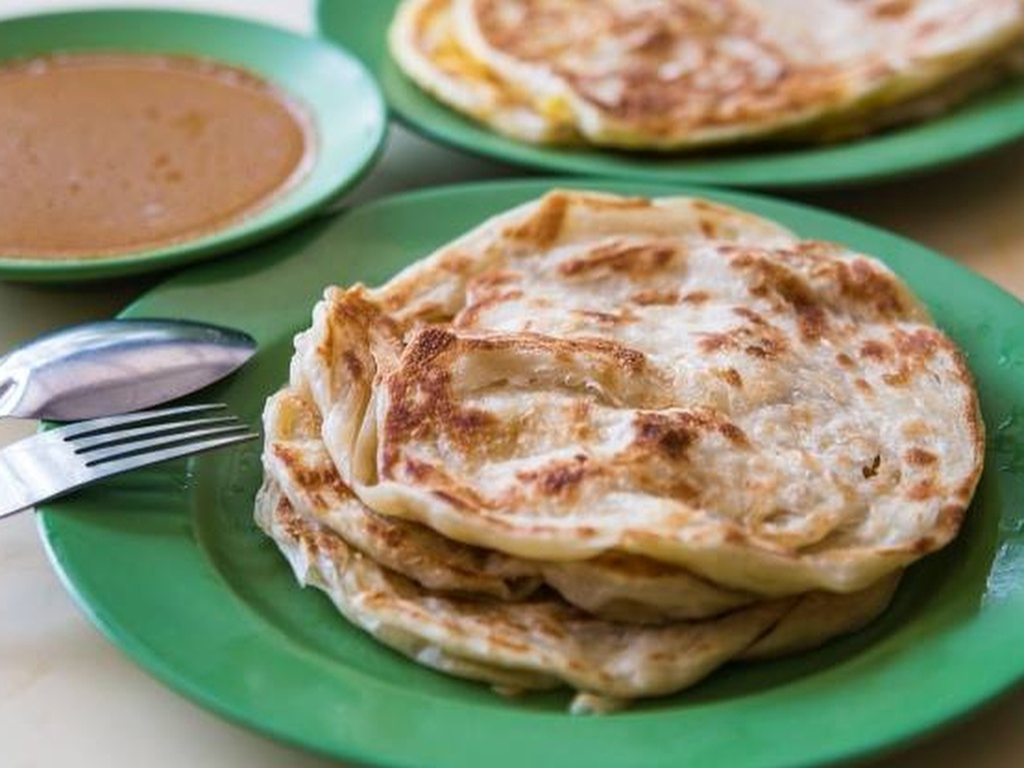 Al Jasra feels like every prata lover's dream – it's open 24/7 with an unlimited flow of prata and a very breezy price of S$7.90. If you think you're going to choose from stacks of cold, rubbery prata, good news – everything is cooked fresh to order. 
The prata buffet includes 16 different types of prata and you're entitled to as many prata as you'd like from these 16 varieties. Choose from the conventional plain or egg prata or if you're game, there's even ikan bilis prata and pineapple prata.
Need something to wash all that down? You can opt for the prata and drinks option at just S$9.90, still well within a budget if you had one. Be sure to only order what you can consume as every additional prata leftover will cost you S$1 each.
10. AK Zai Lok Lok – lok lok buffet at S$19.90 
259 Outram Road
Open: Monday to Sunday (5pm to 1am)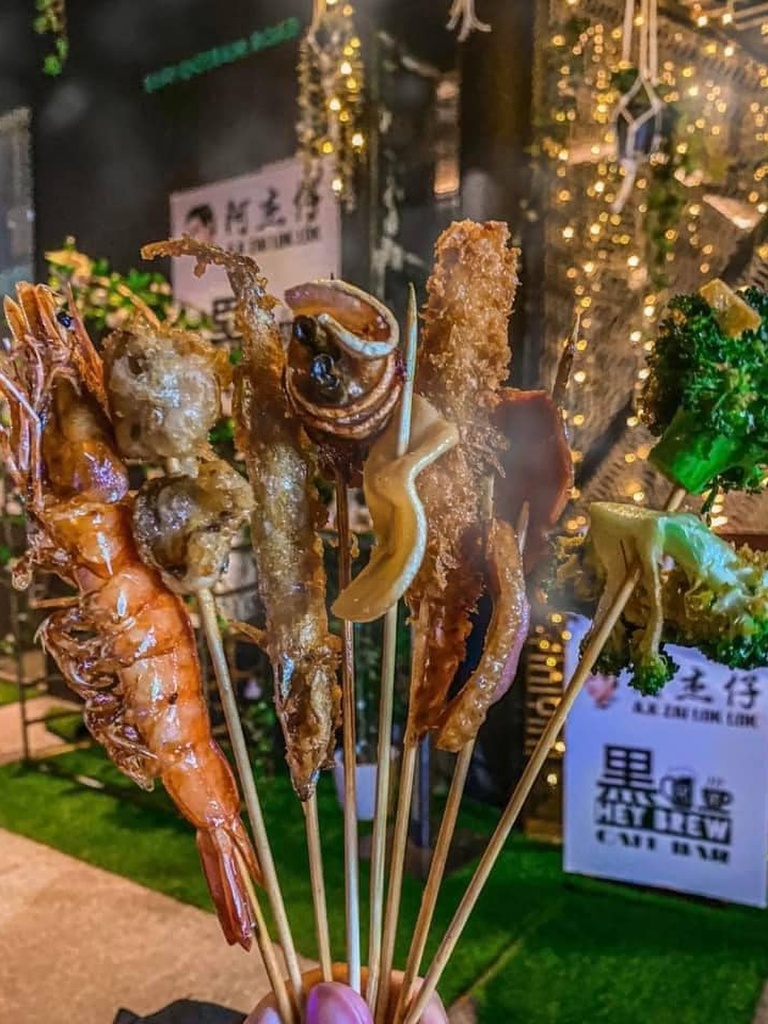 Instead of taking the drive up to Johor Bahru for some lok lok, head to AK Zai Lok Lok for its unlimited lok lok buffet at S$19.90. For the uninitiated, lok lok typically refers to skewers dipped into a piping pot of hot soup. The term 'lok' is Cantonese and it means "to dip".
Honestly, while I love my hotpot meals, sometimes it gets frustrating when your food gets lost in the depths of the bubbling soup base. And for that, lok lok gets my vote for fuss-free hotpot-style dining.
Choose from more than 40 types of dishes during a two-hour duration. It might sound like a short time, but honestly, there's plenty you can get within these 120 minutes. Grab crowd favourites such as shishamo and enoki with bacon. 
The affordable buffet of lok lok items goes for the base price of S$19.90, but if you'd like a soup base to go with them, it'll be an additional S$10.
Swaad, I'm Kim Korean BBQ, GoroGoro Steamboat & Korean Buffet, Aroy Mak Mookata, Pot Addiction Korean BBQ & Hotpot Buffet, Al Jasra and AK Zai Lok Lok are on the GrabFood delivery service and offer free delivery (up to S$3 off) with GrabUnlimited.
For more ideas on affordable eats, read our article on birthday deals or burgers under S$10.
You can also book a ride to all the affordable buffet stores mentioned in this guide.