10 places in Johor Bahru for a day's worth of food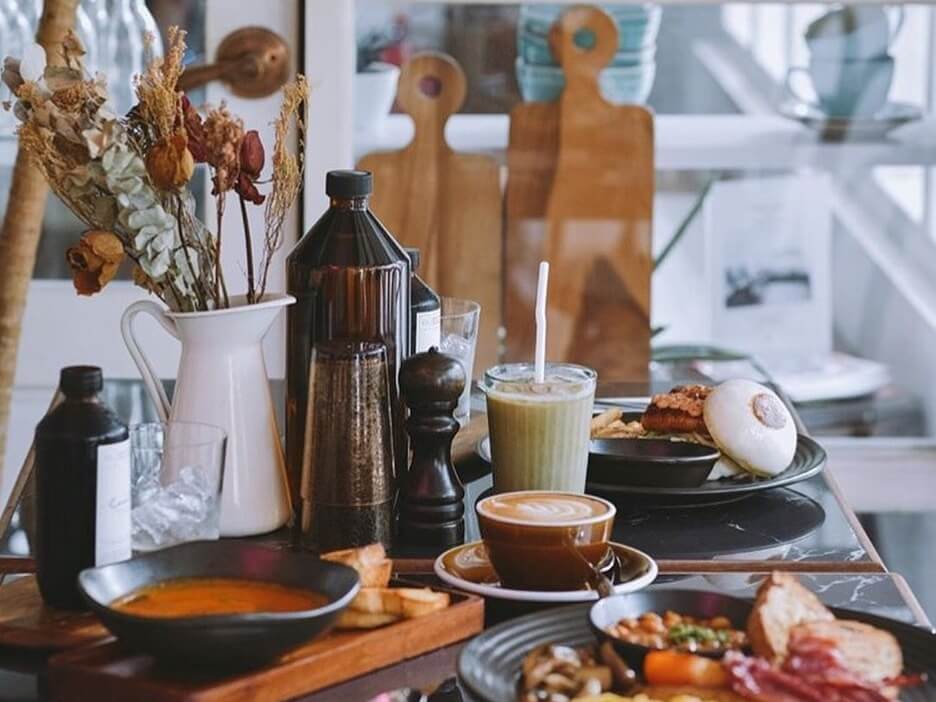 Rejoice — the Singapore-Malaysia borders are now open after being closed for about two years.
Many Singaporeans have been flocking to nearby Johor Bahru (JB) during the weekends for short getaways and to feast on its food offerings. If you're one of them, then this list of 10 places to visit in JB for a day of eating is one to bookmark.
Breakfast
1. The Replacement – Lodge & Kitchen
33-34 Jalan Dhoby, Bandar Johor Bahru, 80000 Johor Bahru
Open: Monday to Sunday (10am to 6pm)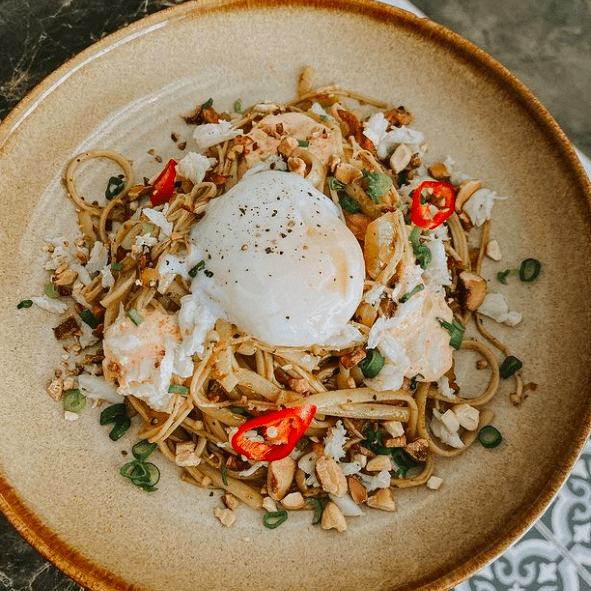 A unique cafe with a minimalistic white-based interior, The Replacement offers rooms for anyone looking for a short staycation. Its spacious seating arrangements and comforting ambience make it an ideal location for friends and family to relax and catch up with one another. It also has backgrounds that make for appealing Instagram posts.
In terms of food, some of its popular items include the crab meat mentaiko aglio olio, which has a medley of ingredients such as nuts and smoked duck. You can also dig into its breakfast platter served with different types of coffee or tea.
What to order: Crab meat mentaiko aglio olio (S$8.50, or RM26.90), breakfast platter (RM30.90), eggs benny (RM26.9)
2. Tong Guan Nyonya Kopitiam
14, Jalan Trus, Bandar Johor Bahru, 80000 Johor Bahru
Open: Monday to Sunday (8am to 10pm)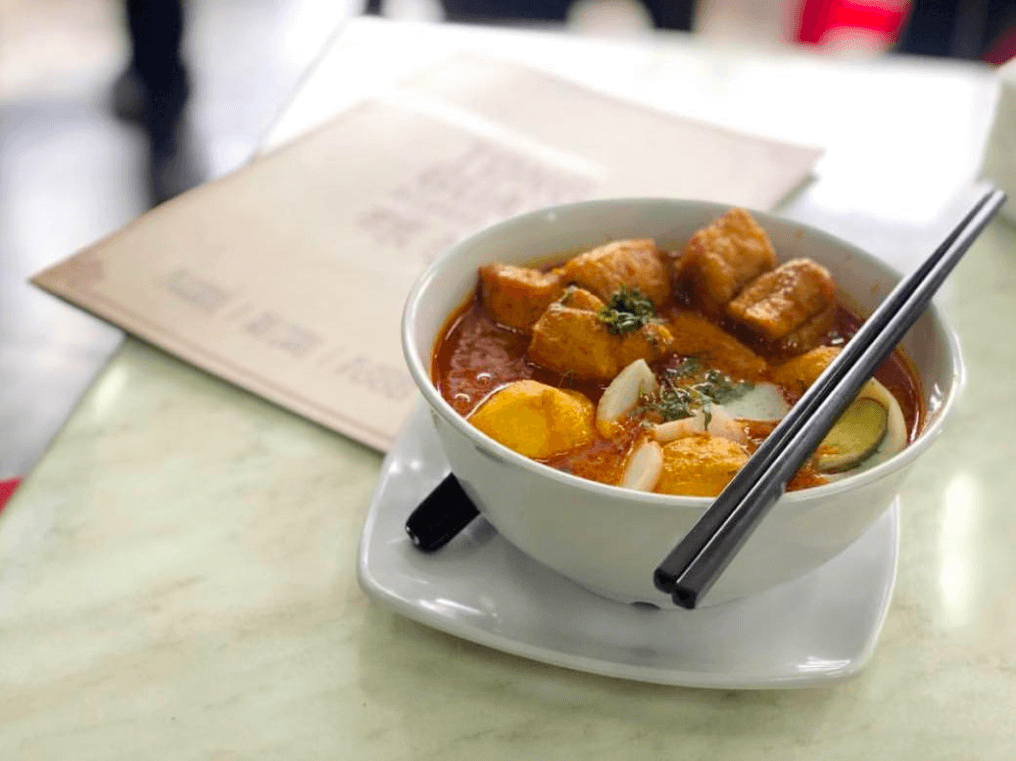 For those looking to try some authentic local food, consider Tong Guan Nyonya Kopitiam as your first pit stop. Serving a wide range of dishes from half-boiled eggs and toast to mains such as curry noodles, mee siam and nasi lemak, this is Tong Guan's domain and specialty. It presents traditional local delights at reasonable prices with good-quality food.
Customers have also commented that the simple and spacious interior makes dining at this place an even more pleasant experience.
What to order: Nyonya mee siam special (RM8.90), nasi lemak special (RM19.90), three eggs porridge (RM8), butter pandan kaya toast (RM2.40)
Lunch
3. Miss Siam Cafe
No 55, Jalan Suria 1/1, Bandar Baru Seri Alam, 81750 Masai, Johor Bahru
Open: Monday to Sunday (11am to 9pm)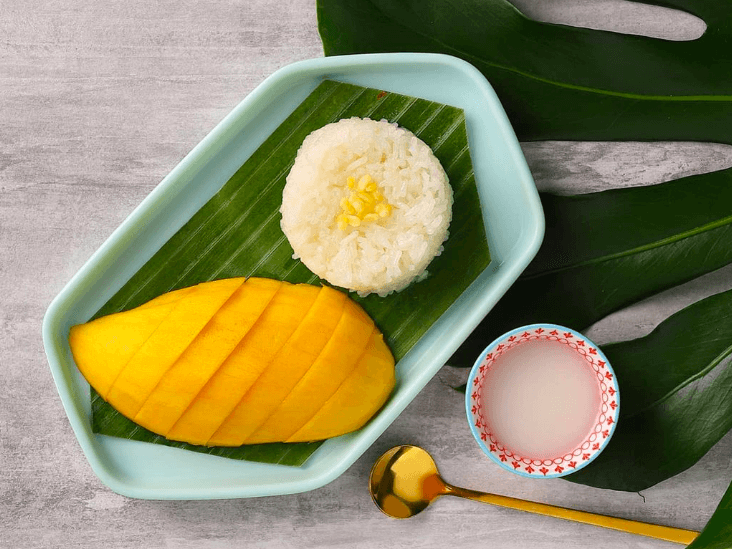 Considered by many to be one of the best Thai food places in JB, Miss Siam Cafe hits the spot for those looking for dependable Thai food.
Its extensive menu includes common Thai favourites such as mango sticky rice, seafood tom yum soup, pad thai, Thai basil chicken rice. Many say that the food at Miss Siam Cafe reminds them of the food they had in Thailand and how the similarities in taste add to Miss Siam's credibility as an authentic Thai restaurant.
Those seeking some Thai comfort food should definitely check this place out.
What to order: Glass noodle tom yum chicken (RM13.50), mango sticky rice (RM13.90), pandan chicken (RM15.90)
4. Restoran Kak Nas
5, Jalan Sri Perkasa 1/4 Taman tampoi utama, Taman Perling, 81200 Johor Bahru
Open: Monday to Thursday (12pm to 8pm); Sunday (12pm to 8pm)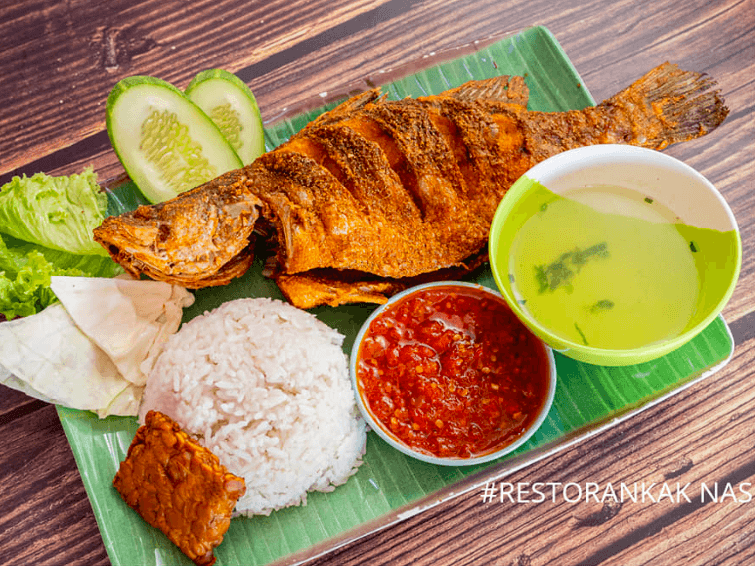 A hidden gem along the streets of JB, Restoran Kak Nas is well-known among the locals for serving good-quality Thai, Indonesian and local cuisines at affordable prices and with generous portions. All its dishes and offerings are well-loved by its loyal customers who return to try different items on the menu and for the good service.
Its popular items include mee soto, nasi goreng and seafood menu items.
What to order: Nasi goreng ayam kunyit — turmeric chicken fried rice (RM8.50), nasi goreng campur paprik — fried rice mixed with peppers (RM9)
5. Keijometo
3, Jalan Chengai, Taman Melodies, 80250 Johor Bahru
Open: Tuesday to Sunday (11.30am to 9pm)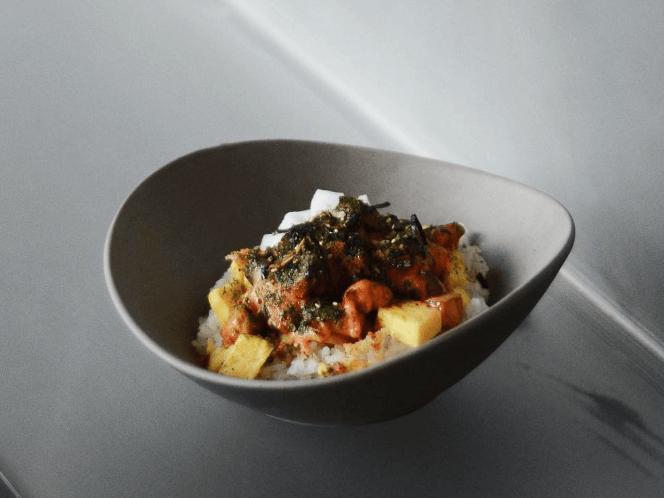 An industrial-themed cafe with concrete walls and furniture, Keijometo differentiates itself from others with its distinctive grey minimalist interior and plants. Serving high-quality and colourful Japanese food, Keijometo offers numerous Instagrammable spots for those looking to take more aesthetically pleasing pictures.
Customer favourites include the chicken katsu curry. It's a dish full of varying textures, from juicy and tender to crispy and creamy. Its miso-flavoured chicken katsu also blends well with the Japanese curry, topped with a hint of spice.
What to order: Salmon ochazuke — rice served with salmon and tea (RM30), chicken katsu curry (RM24), matcha red bean sando (RM15)
Tea or snacks
6. Maco Cafe Sutera Utama
65, Jalan Sutera Tanjung 8/2, Taman Sutera Utama, 81300 Skudai
Open: Monday to Sunday (10am to 10pm)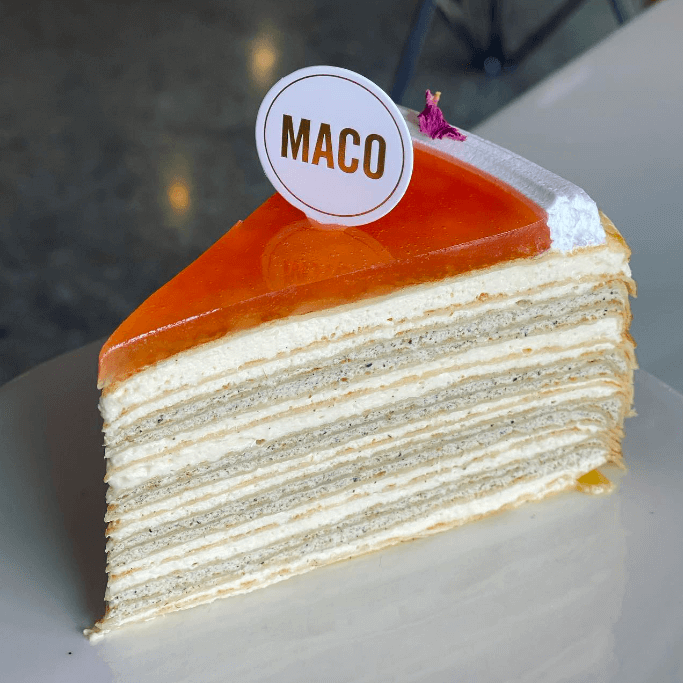 As a cafe selling traditional French pastries and coffee, Maco Cafe has garnered numerous fans across JB for its variety of crepe cakes. Its cakes are said to be soft, flavourful and not overpowering. While everyone has preferences when it comes to cakes and ice cream, we are almost certain that you won't be disappointed with the crepe cakes they have here.
Combining cakes with a comfortable and cosy dining area, Maco Cafe makes for a good afternoon-tea place to relax and chat with friends or family over delectable desserts.
What to order: Crunchy chocolate mille crepe (RM9.50), three in one mille crepe (RM9.50)
7. Chatto Tea
73A, Jalan Anggerik Emas 1, Taman Anggerik Emas, Skudai, 81300 Johor Bahru
Open: Monday to Sunday (11.30am to 11.30pm)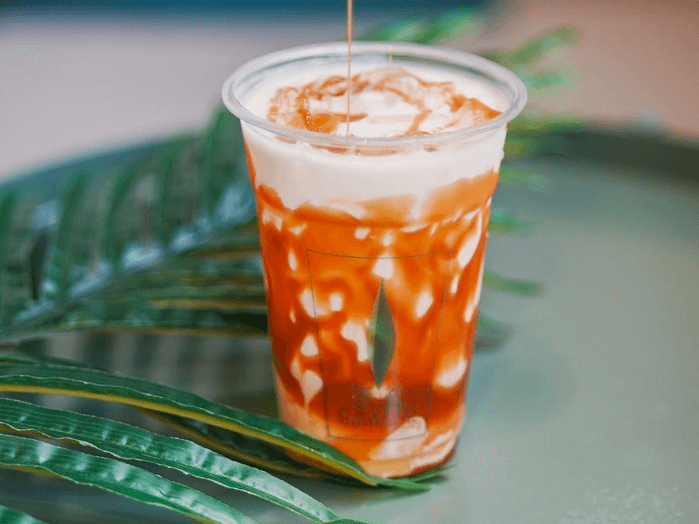 Founded in 2017, this Malaysian bubble tea brand is expanding quickly across Malaysia and internationally in countries such as Canada and Australia.
Chatto Tea offers a peaceful environment for patrons to unwind and enjoy an idle chat. Its unique milk tea series is rated highly by many for its strong tea taste and being less sweet. It's no wonder this bubble tea brand is becoming more popular among the locals.
What to order: Charcoal pearl organic oolong (RM12.20), kee mun pearl milk tea (RM12.20)
Dinner
8. Merah Project
17, Jalan Ibrahim, Bandar Johor Bahru, 80000 Johor Bahru
Open: Tuesday to Sunday (6pm to 12am)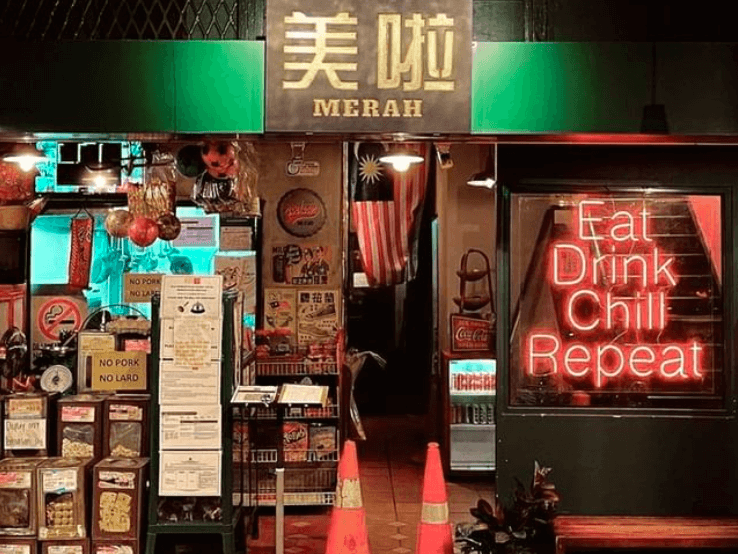 A unique Asian fusion restaurant with retro old-school vibes, Merah Project transports customers back to the 70s. Inside, the eatery has board games, in addition to good service and food.
Remember to order one of its thirst-quenching fruit teas or smoothies that'll instantly cool you off from the balmy weather.
What to order: Lychee duck quinoa (RM25.90), mint pesto spaghetti (RM23.90), JB summer smoothies (RM15.90)
9. IT Roo Cafe
17, Jalan Dhoby, Bandar Johor Bahru, 80000 Johor Bahru
Open: Monday to Sunday (10am to 9.30pm)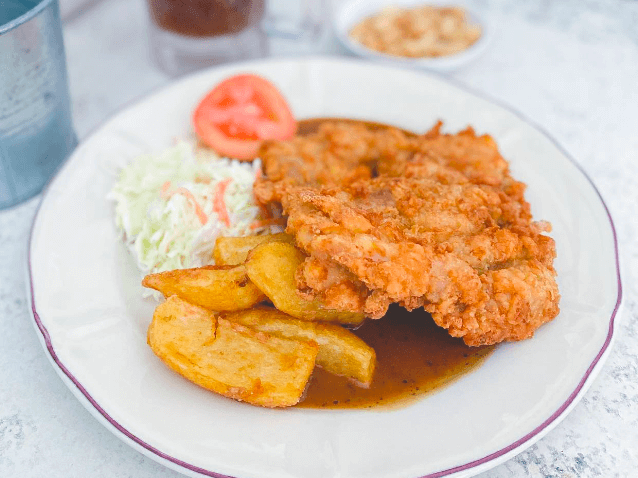 Known for serving the best chicken chop in JB and having received an award by The Star newspaper for the best chicken chop in Malaysia in 2003, IT Roo Cafe continues to attract crowds — both locally and from Singapore. Its famed chicken chop dish comes with sides such as coleslaw, potato wedges, and cucumber and tomato slices.
What's more, the simple interior and homely vibes make a good place for friends and family to mingle over good food. For those seeking to escape from the afternoon heat, worry not as it has air-conditioning in its indoor seating areas.
What to order: Grilled chicken chop with black pepper sauce (RM17), fried chicken chop with mushroom sauce (RM17)
10. Chakra Restaurant
1, Jalan Yusof Taha, Kampung Bahru, 80100 Johor Bahru
Open: Monday to Sunday (11am to 10pm)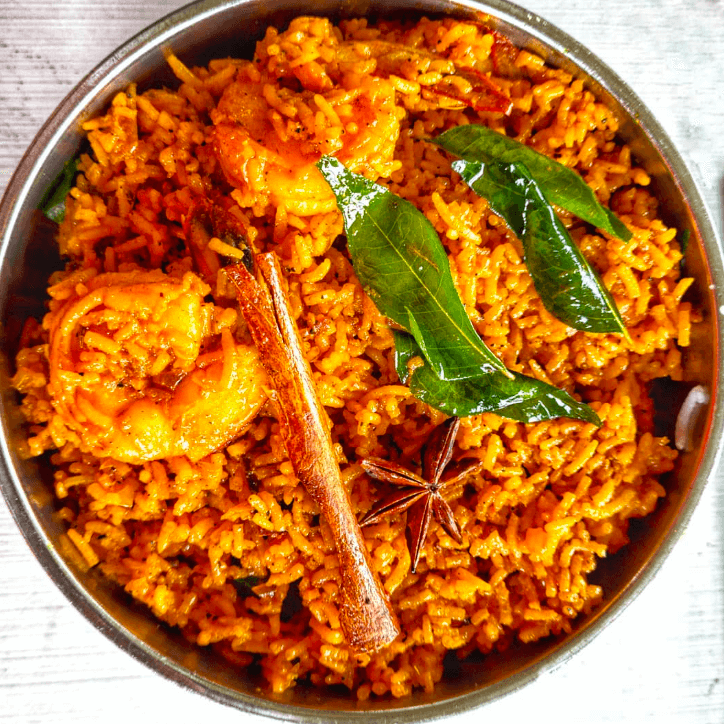 An old bungalow-turned-restaurant, Chakra is renowned in JB for its authentic northern Indian cuisine. It offers a variety of biryanis, chicken, mutton, and vegetarian options. Many locals attest to the quantity and quality of the food, which makes it worth its price, even though it is more expensive than other Indian restaurants.
Regulars encourage newcomers to dine at the outdoor terraced area of the restaurant for the best dining experience. Do be warned that this place can be packed, especially at dinnertime.
What to order: Country goat biryani (RM39.90), dhall makhani — a lentil dish (RM12.90), masala tea (RM7.90)
---