Indulge in White Rabbit desserts at Keong Saik Bakery to mark the season of love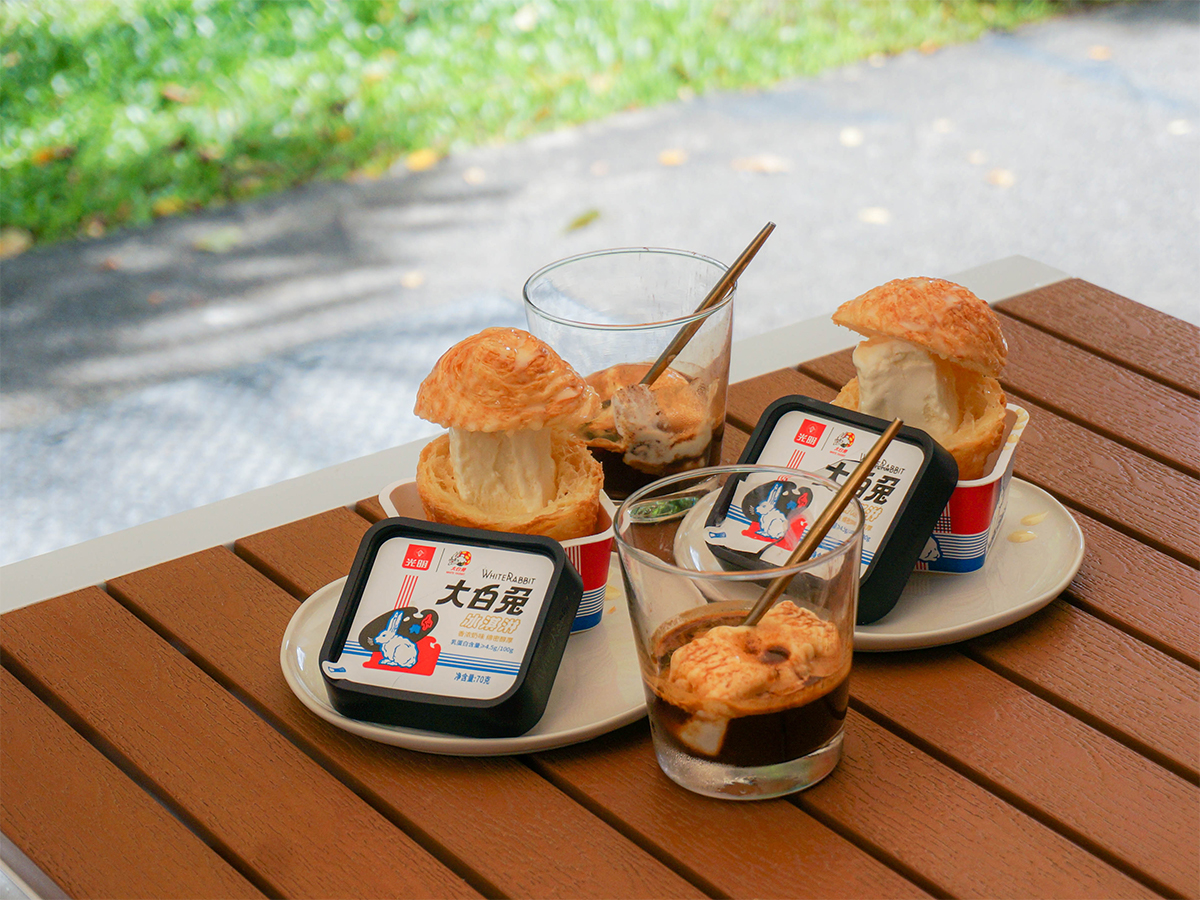 Even though Valentine's Day is behind us, there's no reason to stop looking for a rush of sweetness and love. 
Keong Saik Bakery, known for its locally inspired sweet treats, is teaming up with the brand behind the White Rabbit candy of our childhood to roll out limited-edition Valentine's Day desserts.
The dessert specials will be sold exclusively at its Chip Bee Gardens store until the end of February. We're happy to report that the items — available only as a set — are a delightful treat. 
The ​​White Rabbit ice-cream cruffin and White Rabbit ice-cream affogato (S$12) make for a bundle of mouthwatering sweetness that's a perfect afternoon treat.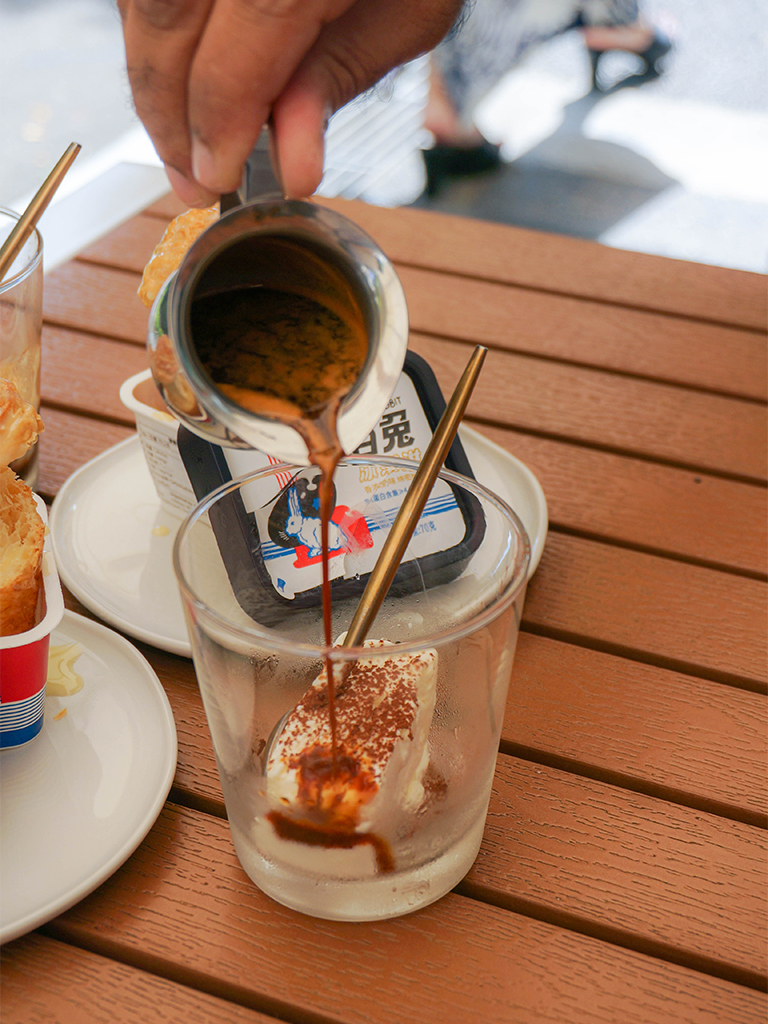 The affogato combines cocoa-powder-adorned White Rabbit ice cream with an espresso shot served on the side.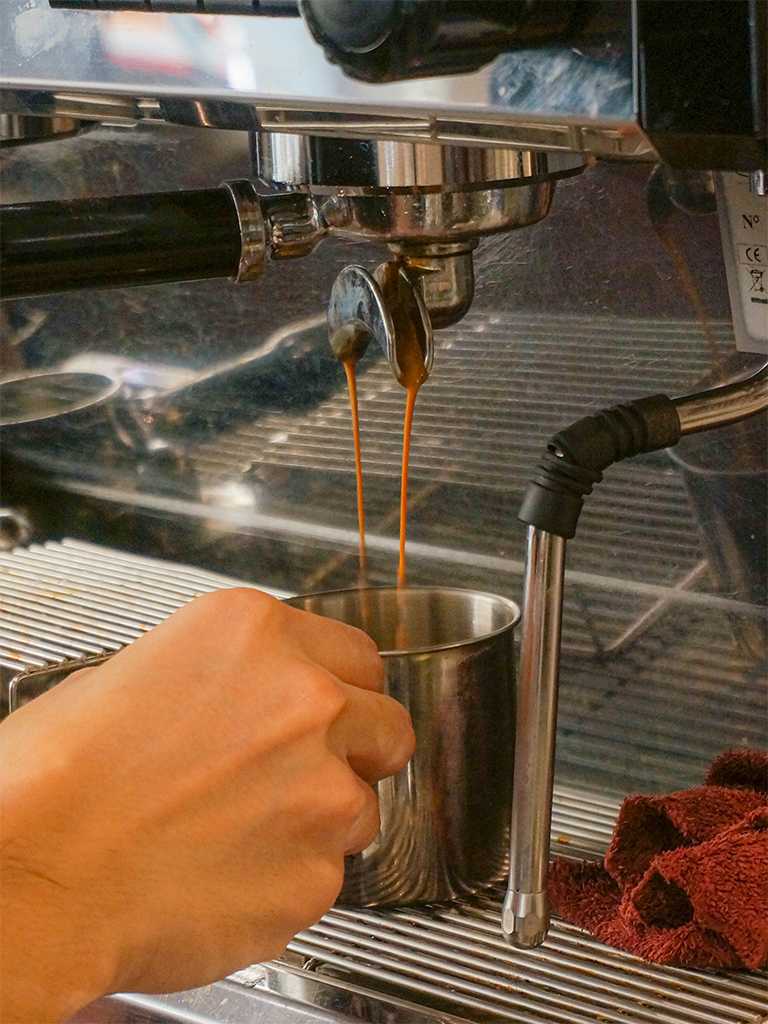 The bakery uses Tiong Hoe Specialty Coffee's rich and nutty espresso roast, which was a fabulous counterpoint to the sweetness of the White Rabbit ice cream. 
On the whole, it was an enjoyable combination.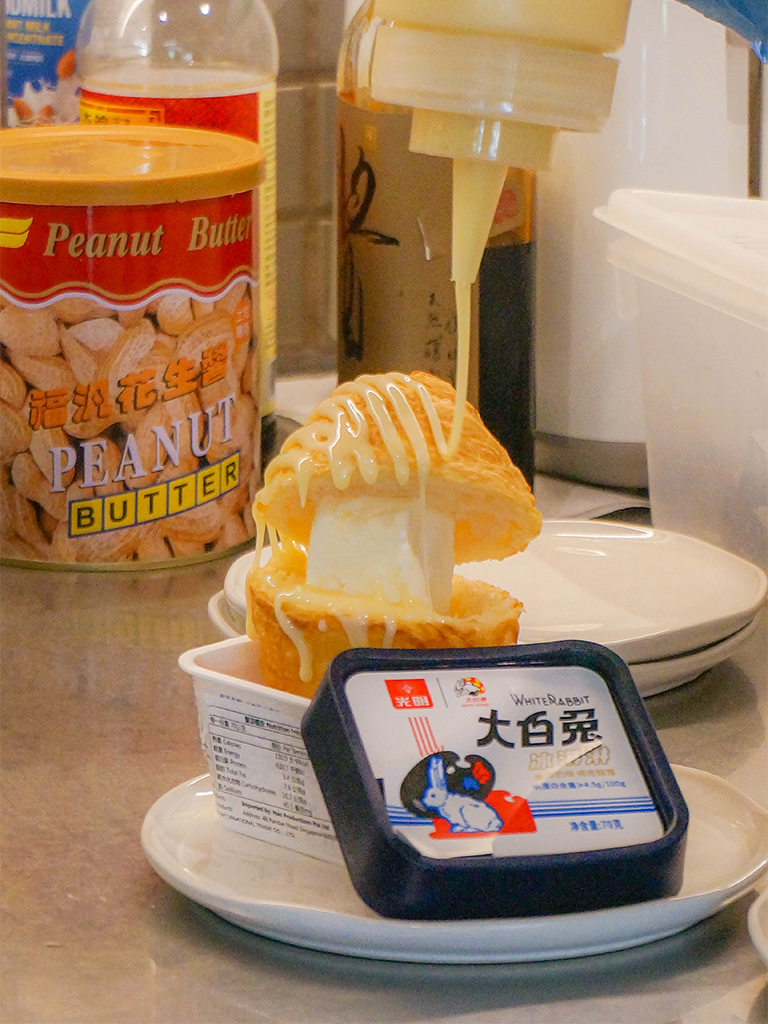 Afterwards, indulge in the cruffin, a croissant-muffin hybrid that's stuffed with White Rabbit ice cream and topped with condensed milk. While it sounds saccharine, we found ourselves taking bite after bite. 
We expected to be somewhat overwhelmed by the combination. Instead, the cruffin pastry blew us away with its crisp, fluffy texture, while the ice cream added a creamy, milky depth to the dessert, which wasn't too cloying. 
Even if you aren't a fan of the milk-based sticky candy, you may surprise yourself by enjoying these sweet treats.
If you're a big fan, however, get the White Rabbit cup ice cream (S$5.50). It's milder in sweetness than the candy and is easy on the palate with a subtle milk flavour. 
While you're there, soak up the nostalgia and fun as the Keong Saik Bakery store at Chip Bee Gardens will house a selection of adorable props as well as a bunny mascot for photo ops, courtesy of White Rabbit.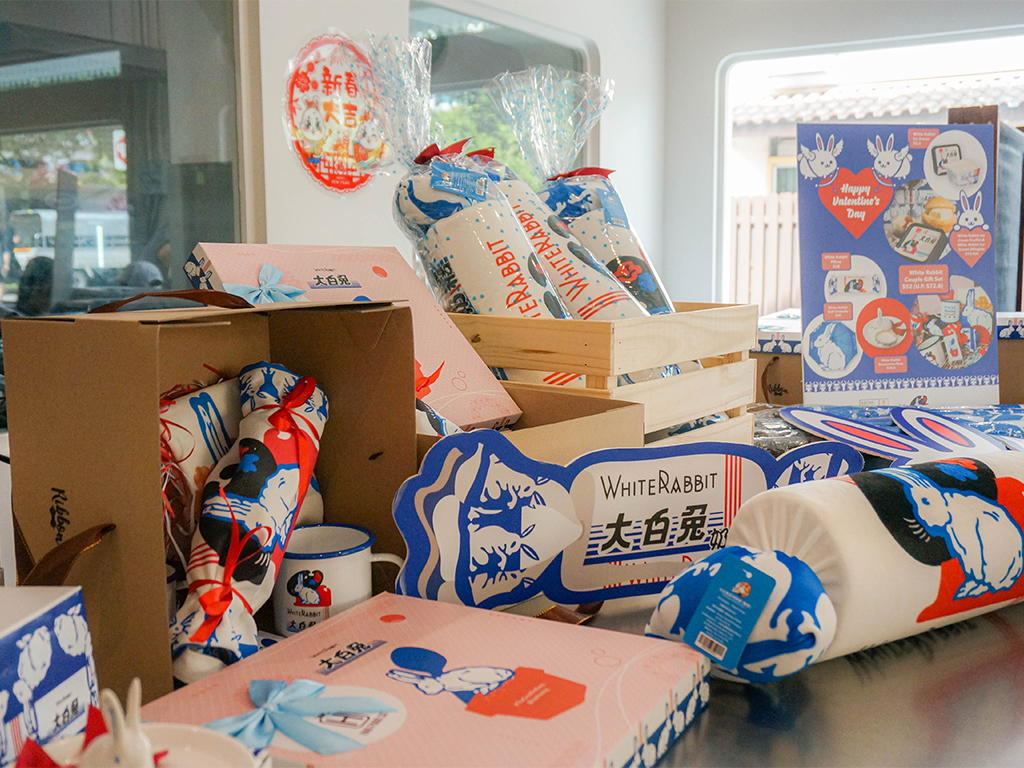 To commit your visit to memory, the White Rabbit brand is also selling themed merchandise, such as the White Rabbit couple gift set (S$52), which features a pair of matching mugs and totes. 
For more content on what to eat, read our guides to artisanal pizzas and affordable burgers. 
Keong Saik Bakery is on the GrabFood delivery service and offering free delivery (up to S$3 off) with GrabUnlimited. Or book a ride to the store. 
Keong Saik Bakery (Chip Bee Gardens)
44 Jalan Merah Saga, 01-42
Open: Tuesday to Friday (8am to 8pm), Saturday to Monday (8am to 7pm)
44 Jalan Merah Saga, 01-42
Open: Tuesday to Friday (8am to 8pm), Saturday to Monday (8am to 7pm)
---