8 places to celebrate Valentine's Day with your best friends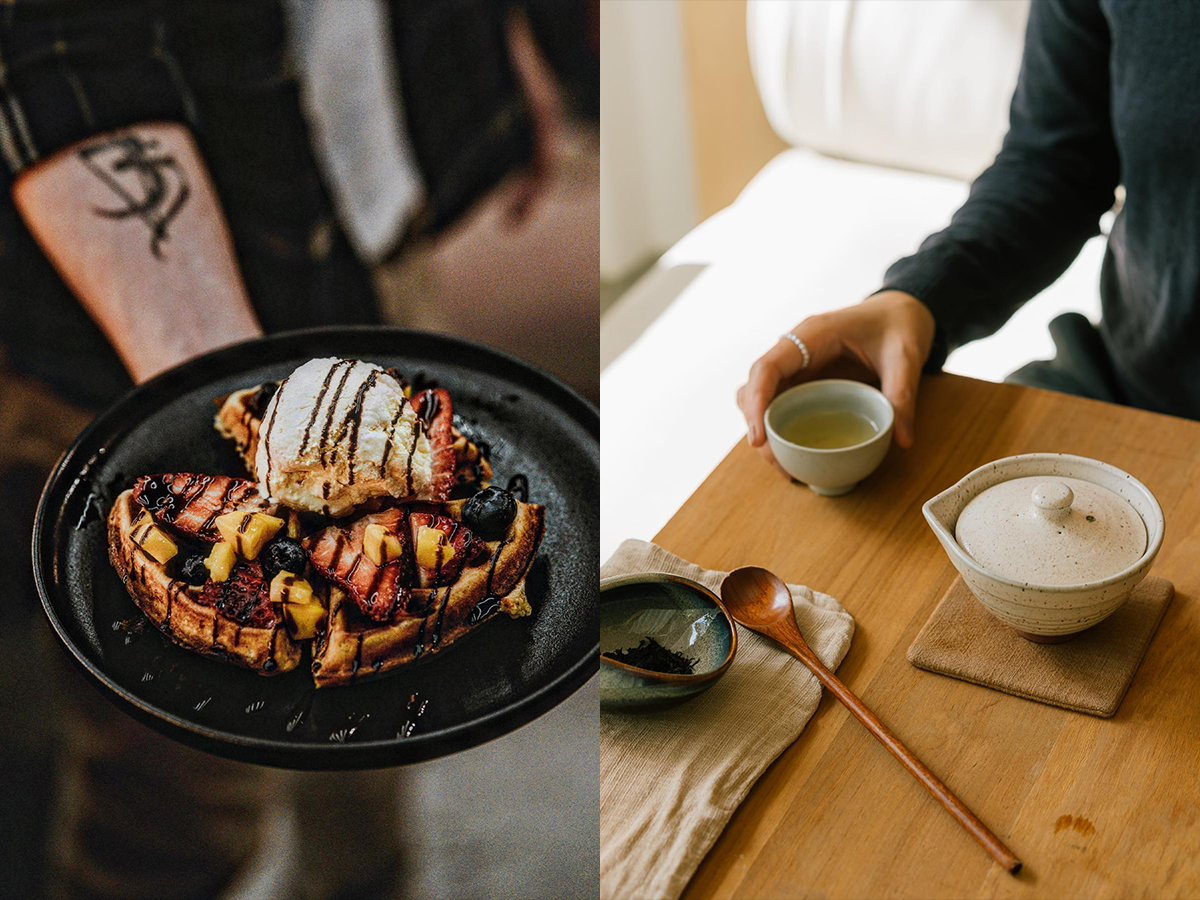 Valentine's Day has long been deemed a day to celebrate romantic love — that is, for those who are coupled up to show their affection for each other.
Celebrated yearly on Feb 14, it's typically associated with flowers, fancy dinners and gifts.
But if there's anything we've learnt from iconic fictitious groups that we've fallen in love with — such as "the gang" from How I Met Your Mother or the "golden trio" from the Harry Potter series — it's that true friendship is very much worth celebrating, too.
So, for the upcoming Valentine's Day, why not gather your best buds and share your appreciation for one another? We've collated a series of places you can visit together, be it hotpot, pizza or drinks, for a cliche-free yet fun-filled evening. 
1. Xiao Long Kan
Various outlets across Singapore 
Open: Monday to Sunday (11am to 6am)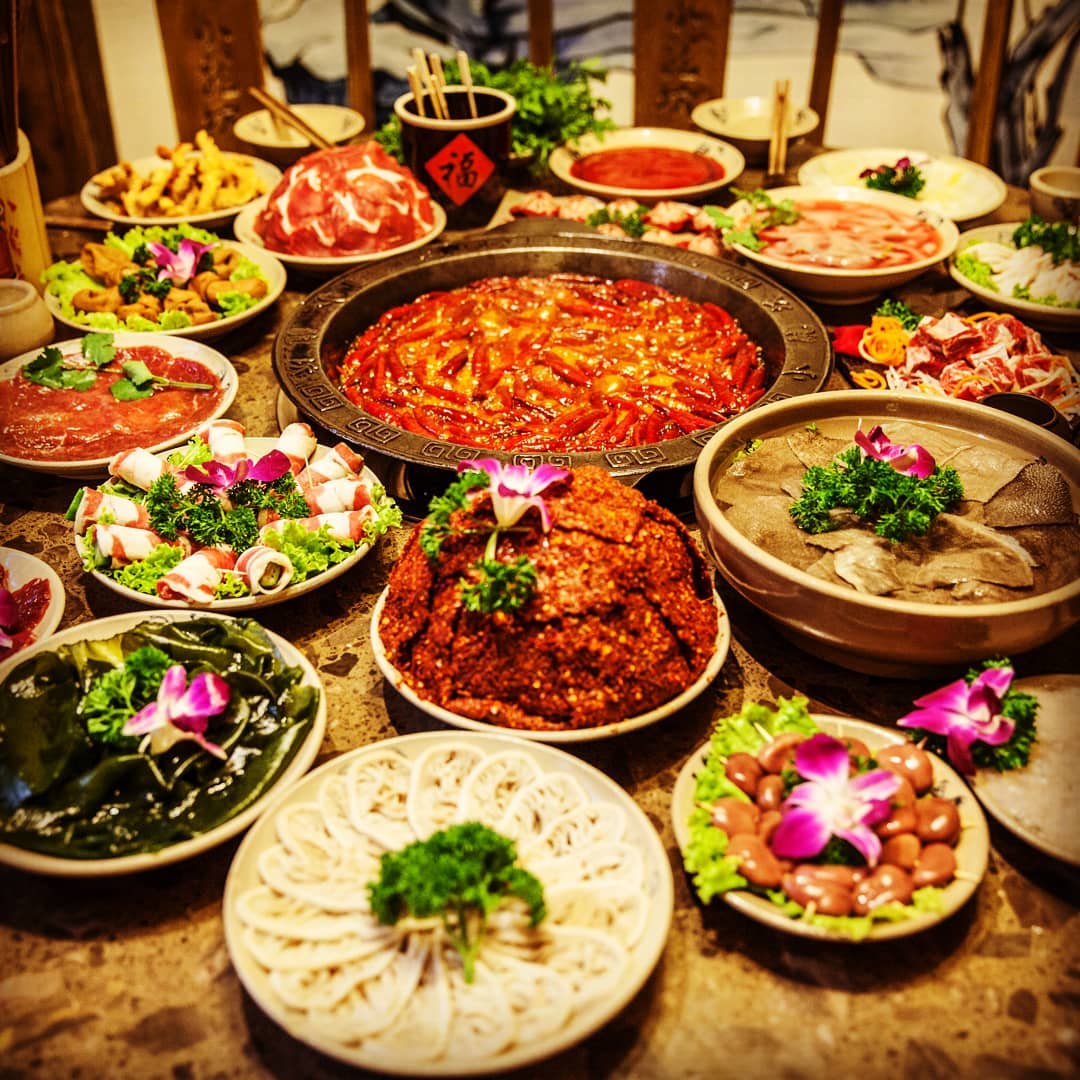 Why visit? Hot pot is best eaten in groups, so there's no better place to celebrate Valentine's Day with your best friends than at Xiao Long Kan. This underrated hot pot brand makes a fantastic mala soup base that's the perfect balance between numbing and spicy. Bonus: It's a tad cheaper than some bigger names without compromising on the quality. 
Price range $$
Crowd faves: As a side, order its glutinous rice cake with brown sugar (S$8) for something chewy and sweet to kickstart your appetite. From there, order staples such as the Australian prime beef slice (from S$14), pork meatball with rose (from S$7) and fried beancurd sheet (from S$3).
2. Milano Pizza and Wine  
10 Craig Road
Open: Monday to Wednesday (6pm to 10.30pm), Thursday to Sunday (12pm to 3pm, 6pm to 10.30pm)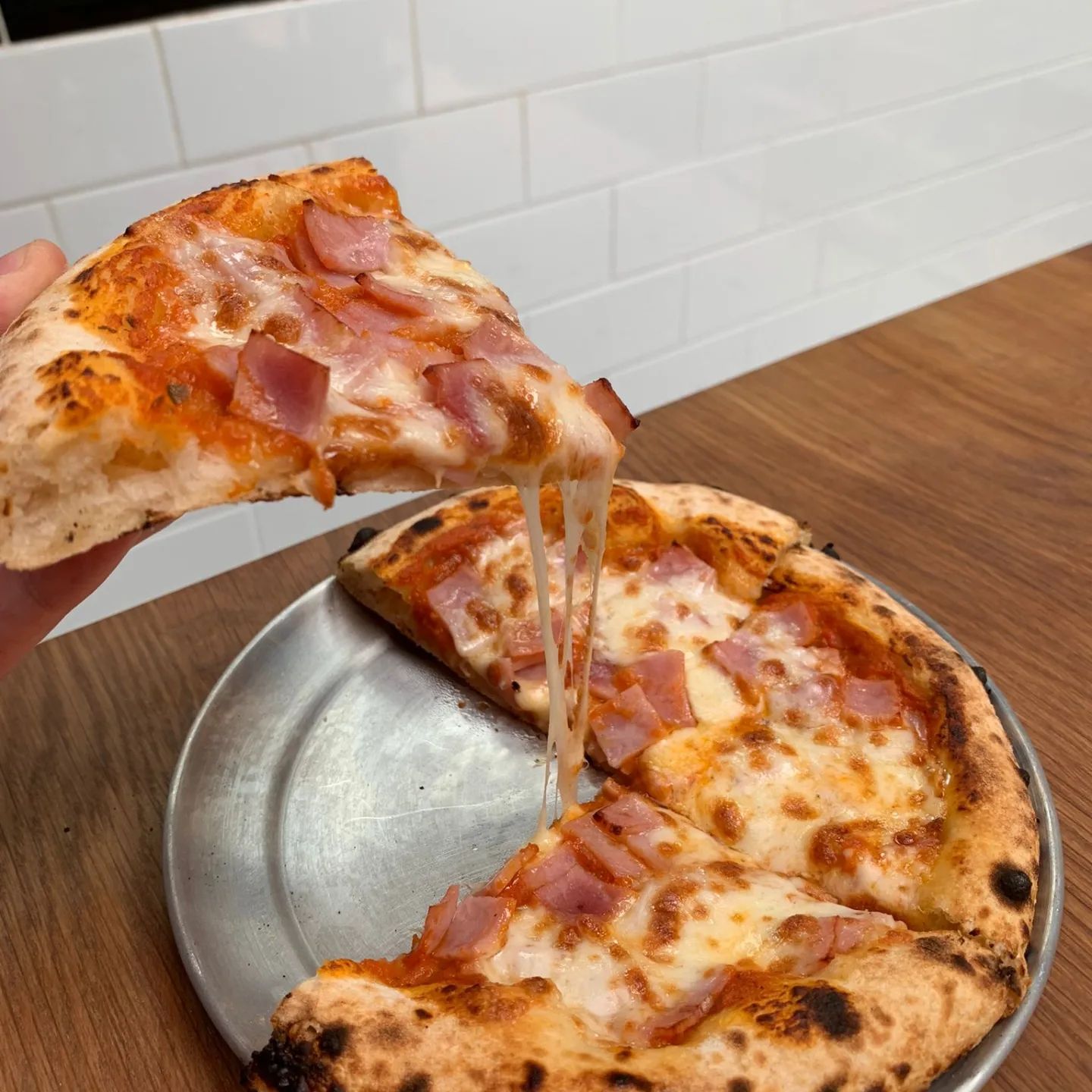 Why visit? The space at Milano Pizza and Wine is fun and effortlessly chic, with stylish pops of pink and red, thanks to its wallpaper, booth seats and lamps. In the evenings, its dim ambient lighting is intimate enough for a Valentine's Day dinner but still casual enough for a meal with close friends. We say hang out at the cool al fresco area to soak in the vibes. And let's be honest, who doesn't love a good pizza to share? 
Price range $$$
Crowd faves: Try its Sicilian grandma pizzas (thick-crust square pizza) in flavours such as the spicy honey and soppressata (a type of Italian salami, S$28) or its potato and caviar neo-neapolitan pizza (S$36) for something more lavish. 
3. Antea Social
9 Tyrwhitt Road 
Open: Tuesday to Friday, Sunday (11.30am to 7pm), Saturday (11.30am to 10pm)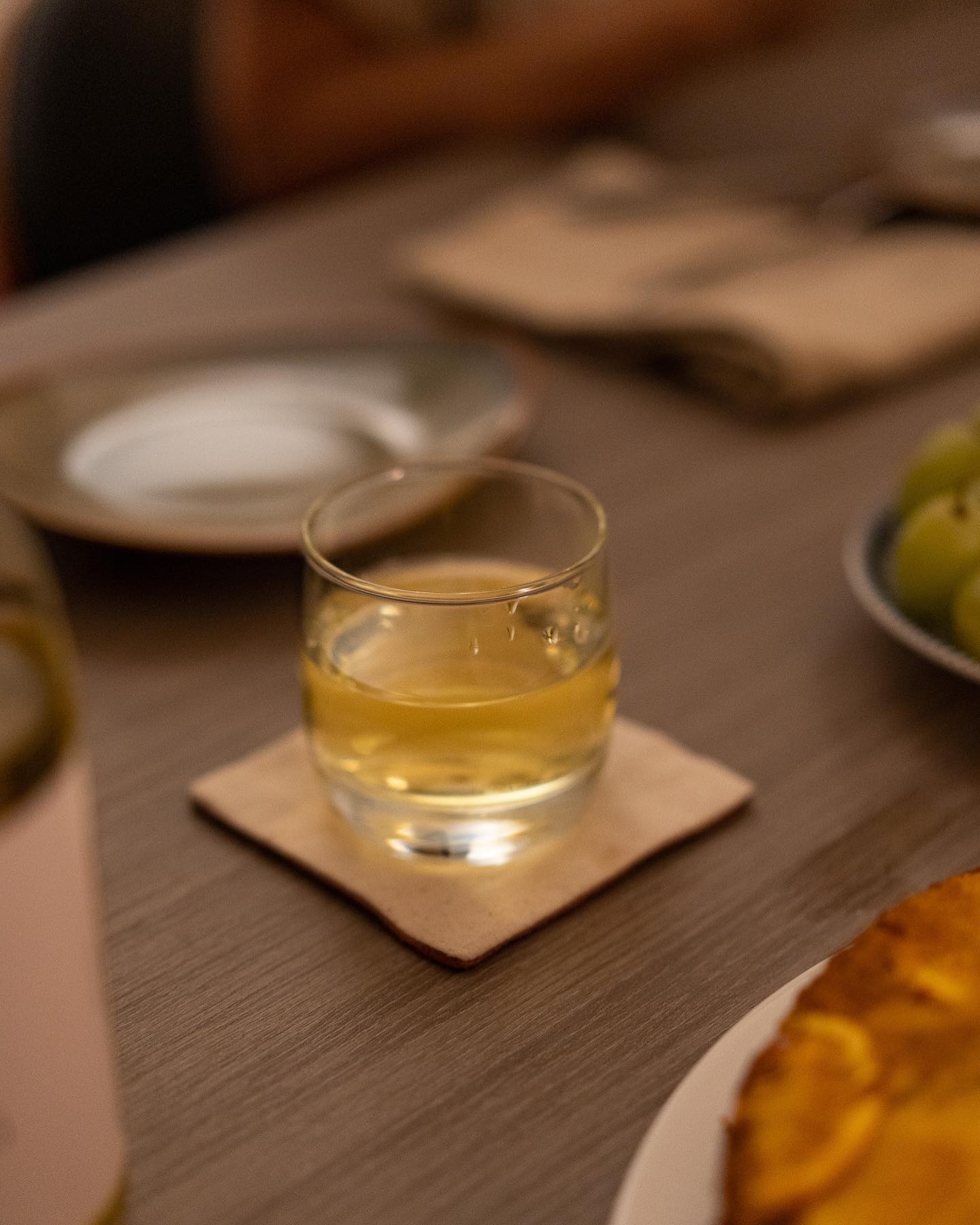 Why visit? If you and your friends are both homebodies, you'd appreciate this hole-in-the-wall specialty tea house. The peace and tranquillity of Antea Social makes it an ideal spot for catching up over tea, snacks and pastries or just to hide away from the bustle of the city. There are also retail items at the teahouse, if you wish to surprise your pals with a last minute gift.
Price range $ 
Crowd faves: The Kyoho grape oolong (S$8 hot and S$8.50 iced) has a distinctive grape aroma that blends seamlessly with the oolong tea to create a unique flavour. For something more unique, try Antea Social's iced matcha lemonade (S$8.90) or its zen garden (S$8), a caffeine-free infusion of herbs and botanicals.
4. Memo Cafe
Studio M Hotel Singapore, 3 Nanson Road 
Open: Monday to Sunday (8am to 6pm)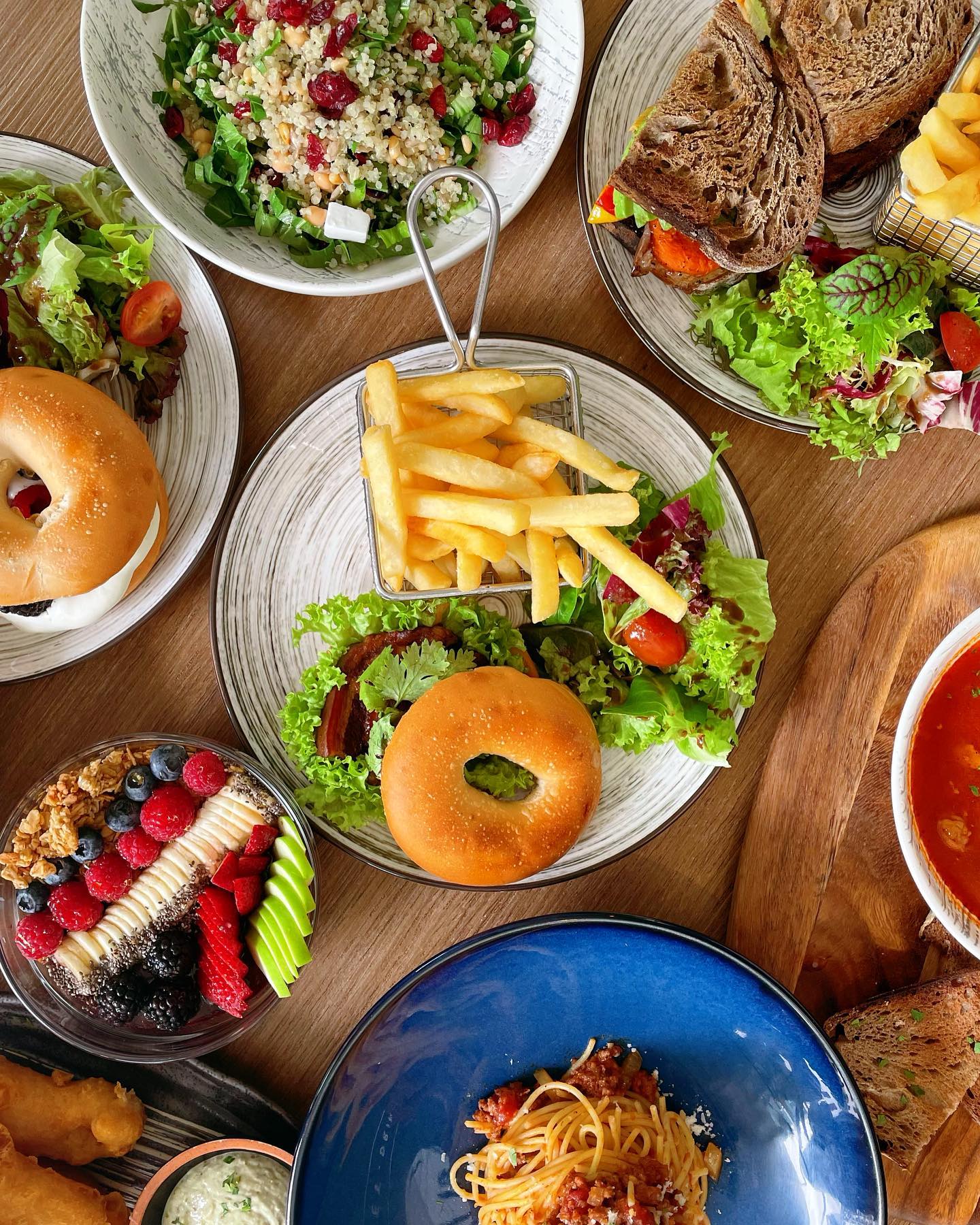 Why visit? If you're looking for a refreshing take on Valentine's Day meals, visit Memo Cafe with your friends. The casual garden cafe has an interactive element where you harvest your own fresh vegetables from its vertical herb and salad garden installed in collaboration with Gobrix (a hydroponic wall installation service). It's also centrally located, so you'll find yourself near tons of other activities after your meal. 
Price range $$
Crowd faves: Create your own salad (S$14) to share with your friend and indulge in other mains such as the fish and chips (S$24) served with homemade tartar sauce or a snoop hog (pulled pork served in a brioche roll with coleslaw and fries on the side, S$15).
5. Void Cafe 
1 Zubir Said Drive, 01-01
Open: Sunday to Thursday(11am to 8pm), Friday and Saturday (11am to 12am)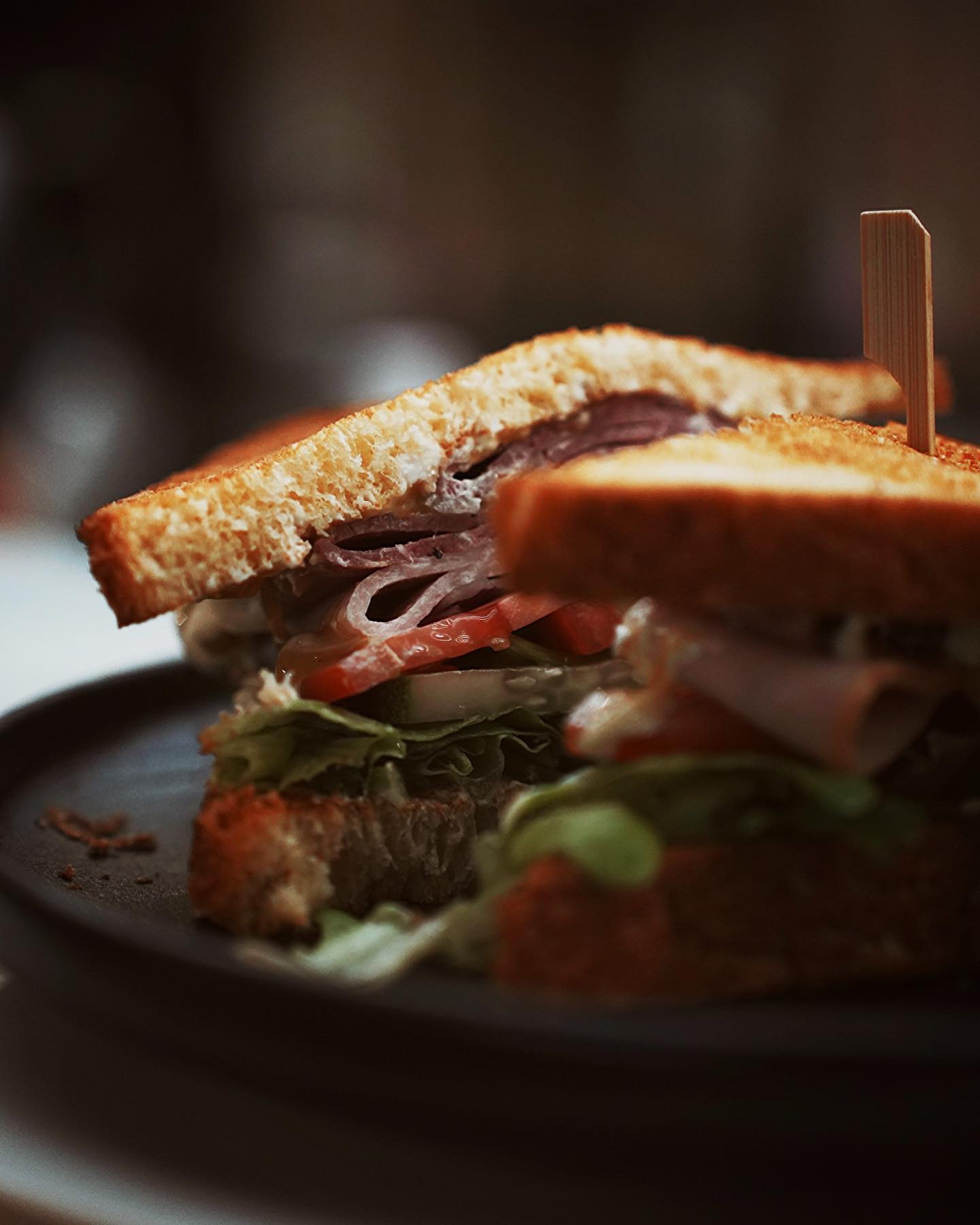 Why visit? Nestled within a furniture shop, Void Cafe is a homely, slightly quirky, place with mismatched furnishings and a menu serving the usual cafe foods and drinks. Take the opportunity to bond with your friends while you enjoy your meal, by playing with the board games available for loan there. We also love that you can purchase a furniture piece, in fact the very couch you were sitting on, if you so wish.
Price range $$
Crowd faves: Its signature coldbrew (from S$6.50) is a good takeaway option. Otherwise, opt for a classic caffe latte (S$5.80). If you get hungry midway through the games, try Void Cafe's cold cut waffle (S$11.80).
6. BAR NKD 
95 Club Street 
Open: Monday to Wednesday (5pm to 1am), Thursday to Saturday (5pm to 2am)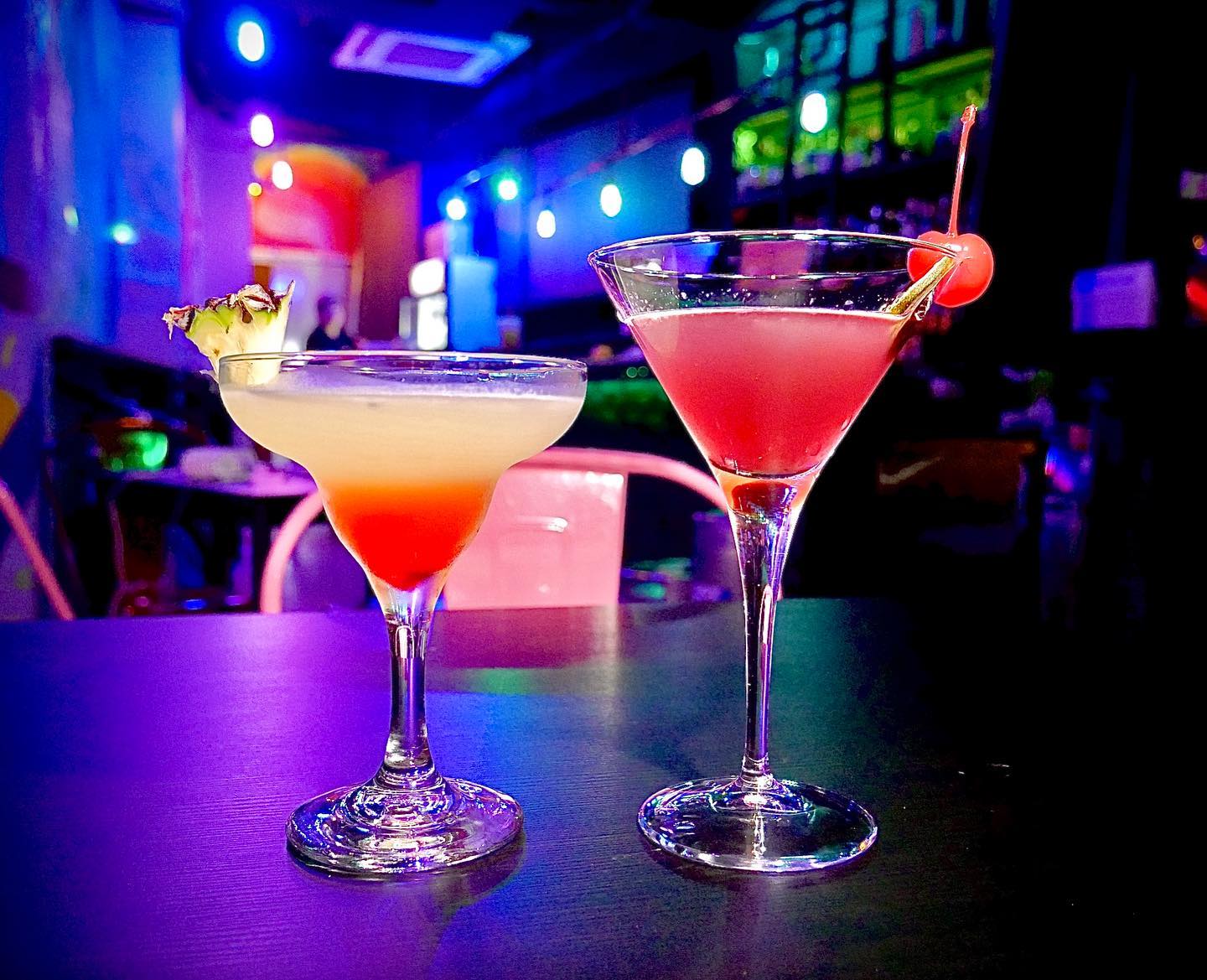 Why visit? If your idea of a celebration is to dance it out (or, have a dance off), this place is for you — especially if you're partial to retro hits. BAR NKD plays old-school songs from the 1980s to 1990s for you to groove along through the night. Don't be deceived by the blue disco-like lights scream party, the bar is quite a laidback spot. 
Price range $$
Crowd faves: Try some of its house cocktails, such as the refreshingly sweet Footloose (S$25) or the Careless Whisper (S$25) for a more earthy, spicy glass.
7. Mama Diam 
38 Prinsep Street
Open: Sunday to Thursday (4pm to 10.30pm), Friday and Saturday (4pm to 12am)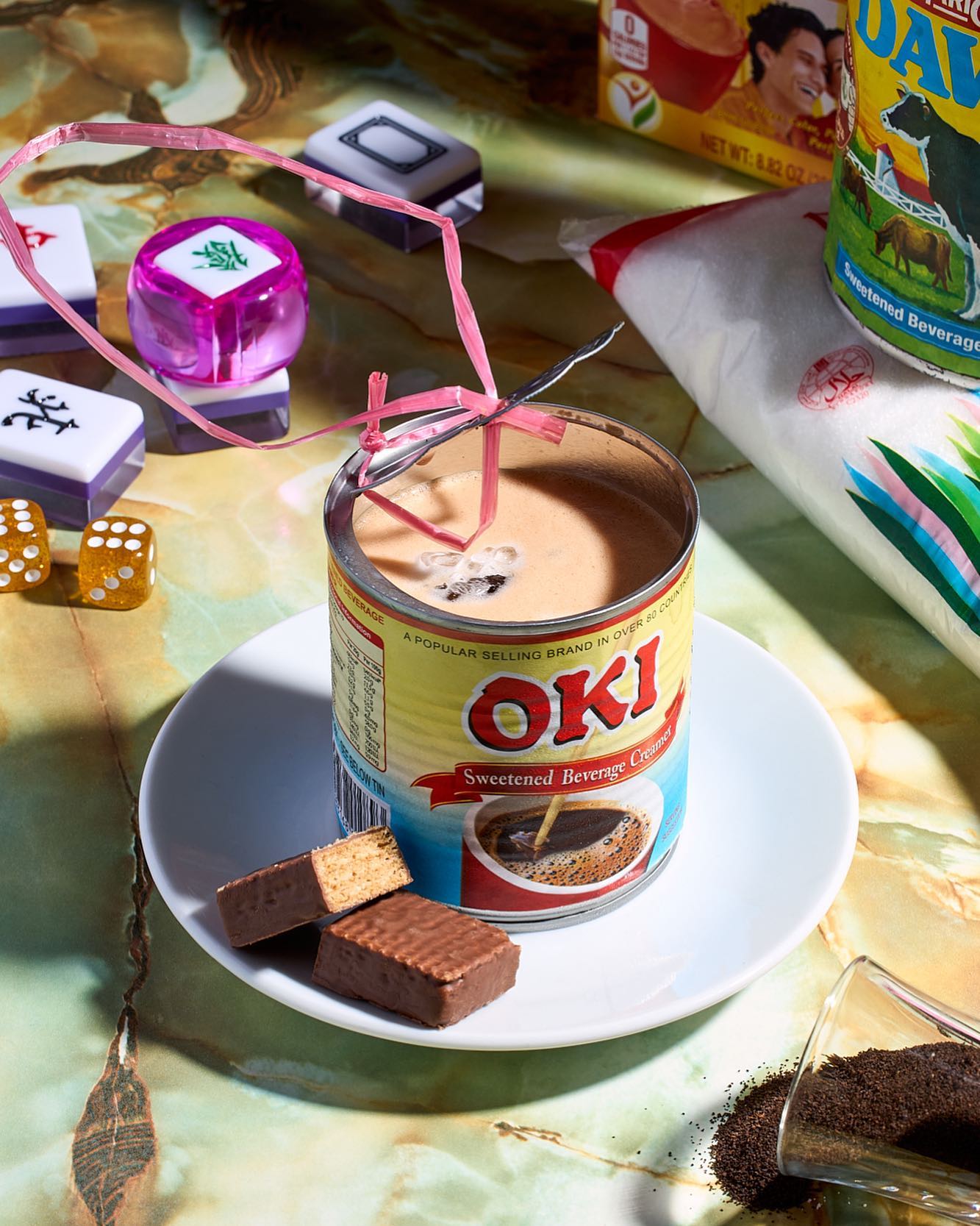 Why visit? Mama Diam is a hidden speakeasy bar that's bound to add some spice to your Valentine's celebration with your friends. The space is suffused with elements of a traditional ma ma diam (a small provision stall popular in the past) from its wallpaper to its decor. It'll be an enjoyable trip down memory lane for the group. 
Price range $$
Crowd faves: Although its entire menu is inspired by local flavours, we recommend trying the chai tarik brew (S$18) which is served in a traditional creamer tin for an element of fun. For mains, try its cold truffle mien (S$25) that's served with scallops, ikura, caviar, black truffle paste, shio kombu and angel hair pasta.
8. Level Up 
3A River Valley Road, 02-04 
Open: Sunday to Thursday (5pm to 1am), Friday and Saturday (5pm to 3am)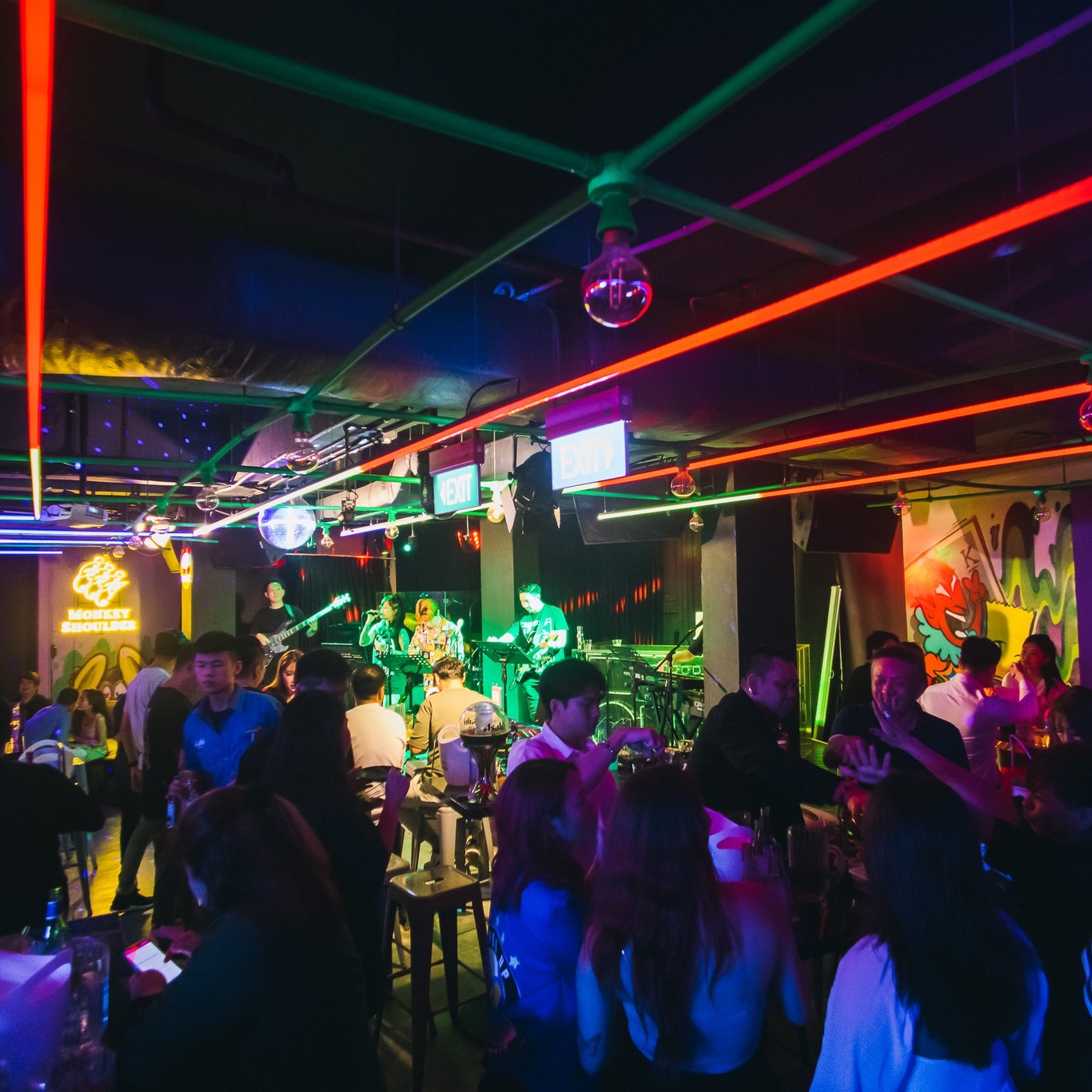 Why visit? Marrying alcohol with games is bound to add some fun to the group. At Level Up, you'll get a good mix of both as the arcade-bar is equipped with retro games such as air hockey, foosball and arcade machines such as bishi bashi. The arcade-bar also has a series of live performances lined up every day.  
Price range $$
Crowd faves: Fuel up for games with the nachos! nachos! (S$14), which features four different dips: Tomato salsa, smokey cheese, ranch and guacamole. Another great dish for sharing is the mentaiko shrimp roll kueh pie tie (S$22) that comes with a side of twister fries. Take your pick from its alcohol selection that starts from S$13 for bottled beers. 
Xiao Long Kan, Milano Pizza and Wine, Memo Cafe, Void Cafe, BAR NKD, and Level Up are on the GrabFood delivery service. You can also book a ride to the stores mentioned in the article. 
For more ideas on where to eat, check out our articles on food places to visit with your date or brunch places. 
---