Popular pressure-steamed live fish hotpot Yun Nans Stonepot Fish is now in Yishun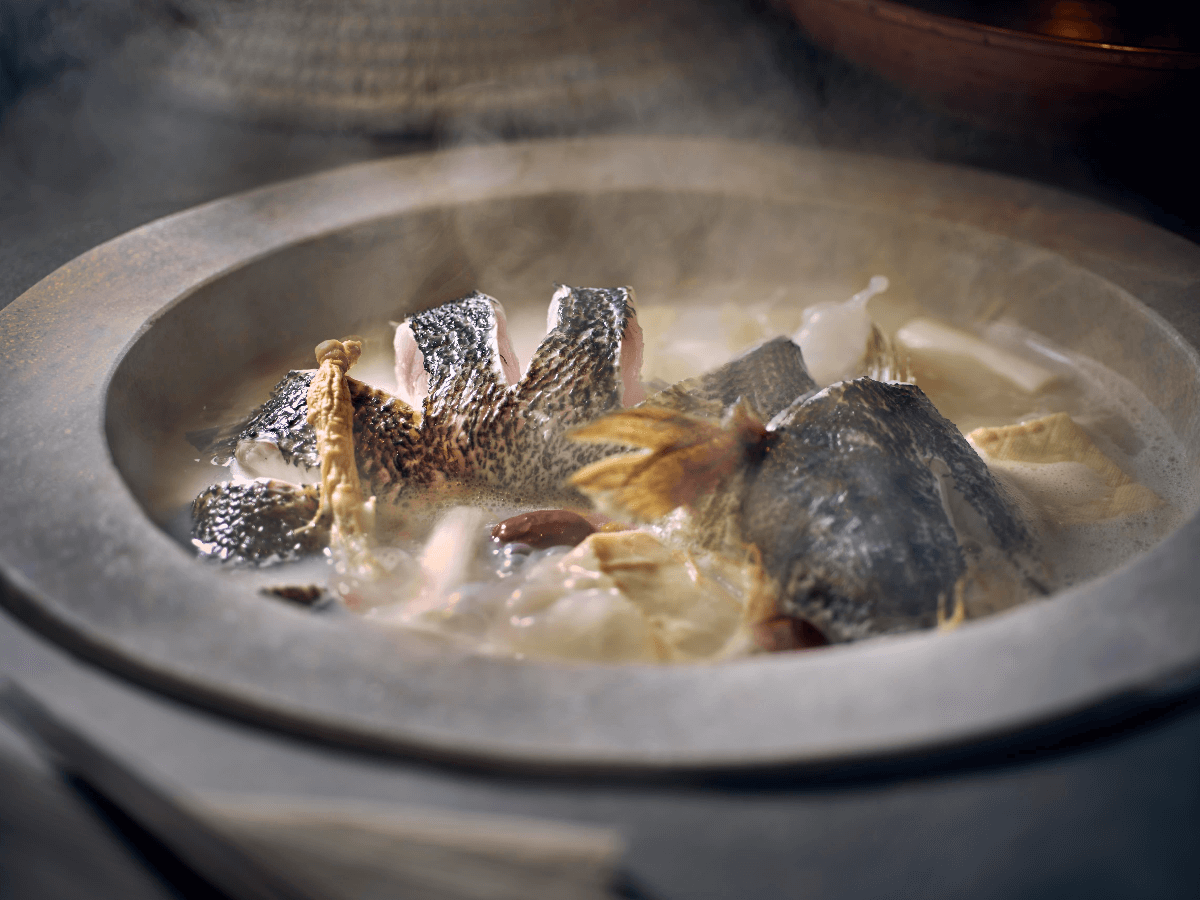 Yun Nans Stonepot Fish opened in China to much fanfare (think four-hour-long queues) and now it's here in Singapore!
Opened by parent company Yun Nans, a casual restaurant chain known for its steamed pot chicken soup, the popular concept opened at Northpoint City in Yishun on Nov 5.
The new concept involves pressure-steaming live fish in a handcrafted granite stone pot, which produces a pot of sweet, collagen-rich fish broth that's bursting with flavour. Each granite stone pot comes from Yunnan, China, and is handmade exclusively for the restaurant.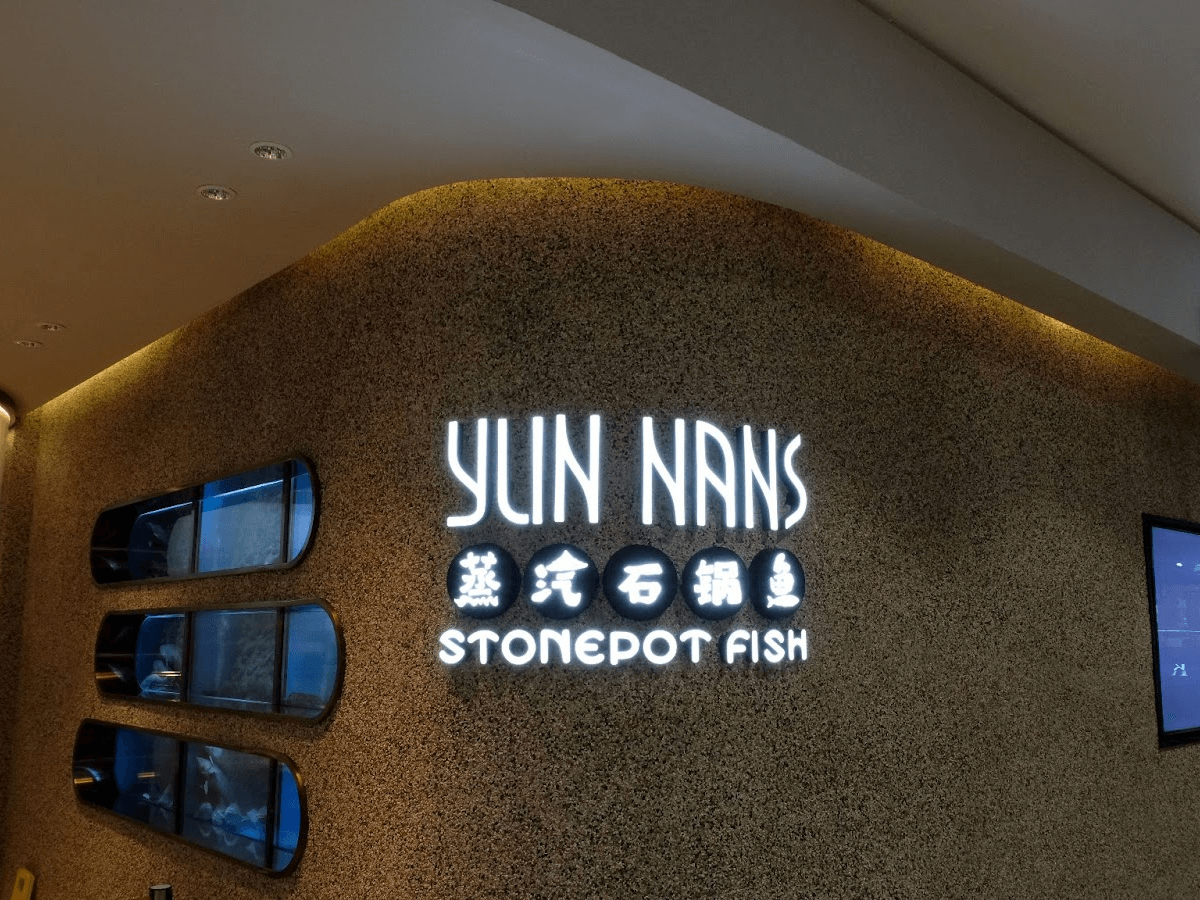 Step into Yun Nans Stonepot Fish and you'd be greeted by a feature wall housing aquariums from which you can view the live fish available for your meal. The fish are retrieved for preparation after each order.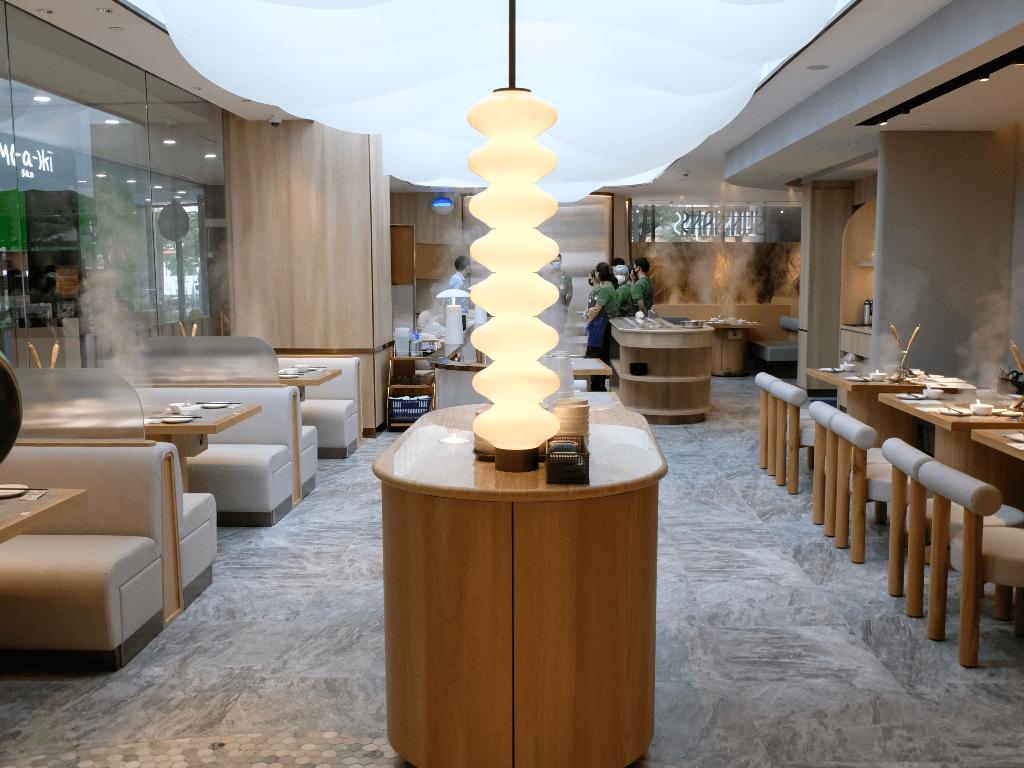 Yun Nans Stonepot Fish boasts a well-lit interior decked out in earthy hues, with furnishing that's elegant, with touches of materials Yunnan is known for, such as terracotta and emerald marble headboards. There's also an intriguing cloud light installation that changes hues with the time of the day.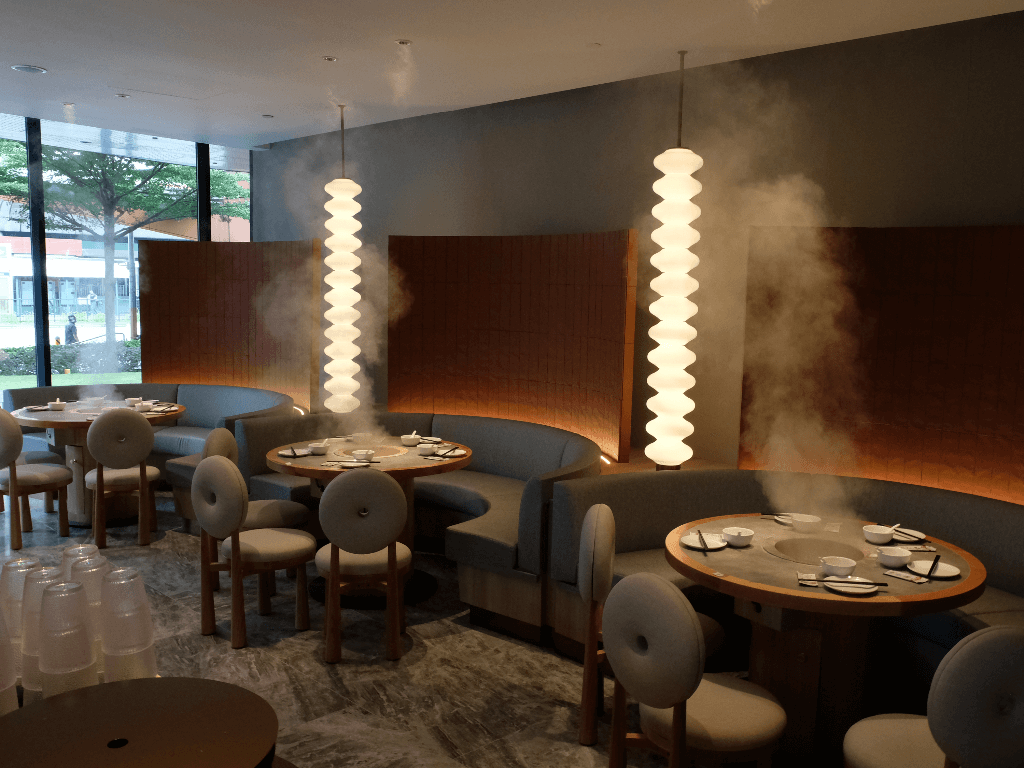 Each table features its own stone pot that's powered using a centralised steaming system. The pots are brushed with a cleaning kit after every meal, and they're also cleaned thoroughly with high steam before each meal.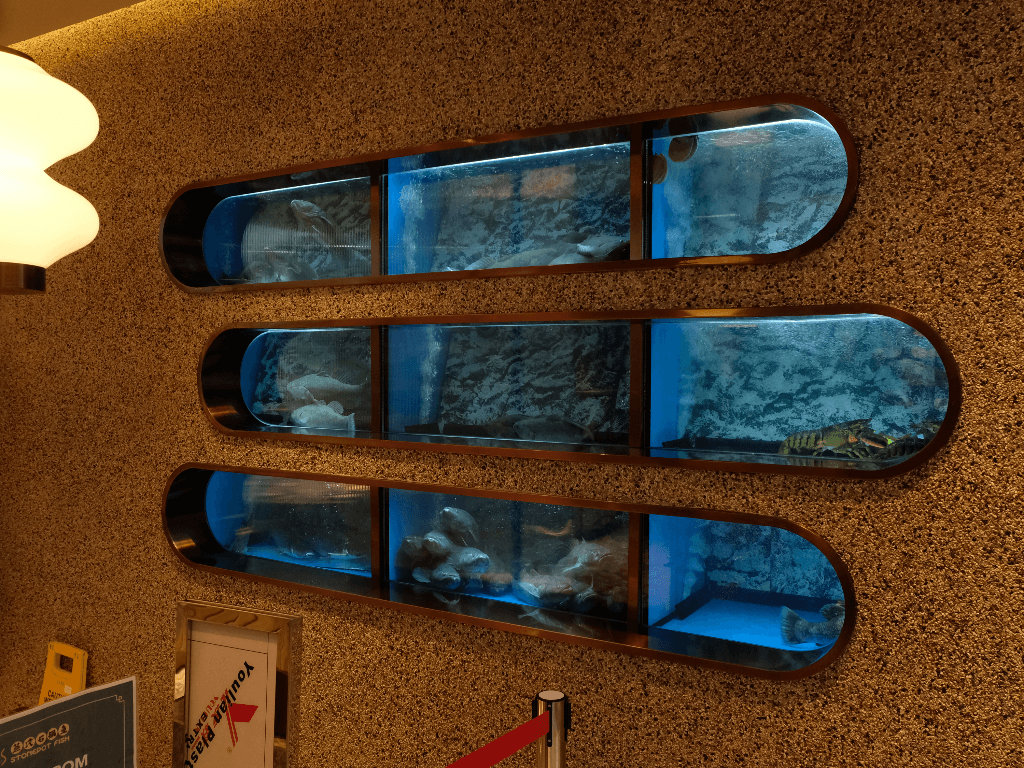 Choose from seabass (S$42.80++/pc), patin (S$5++/100g), or soon hock (S$8.80++/100g) for live fish options, or you can opt for chilled fresh seabass (S$28++/pc). The fish are sustainably sourced from local farms.
If you went with live fish, the fish would be whisked from the aquarium, freshly culled, cleaned and brought over in a wok, together with fish liver and tofu. The ingredients are then placed into the stone pot.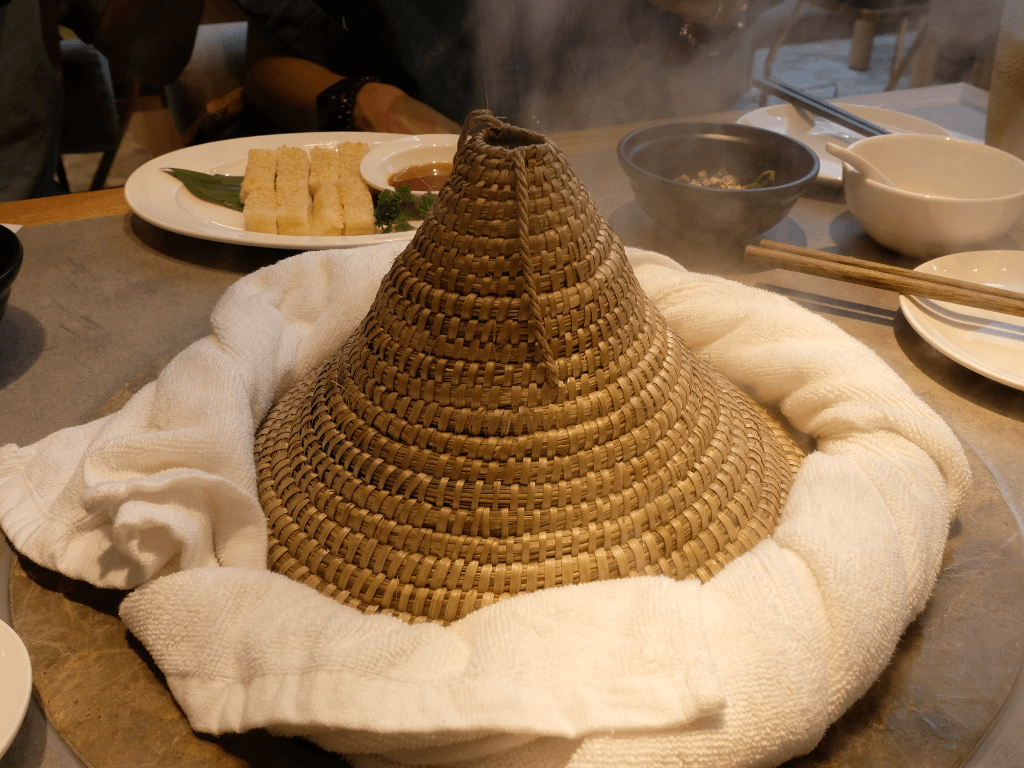 Soup is added next, which is a highlight in itself. You can go for the signature collagen fish soup (S$18++) that's been simmered for six hours with dried scallops, salmon fishhead and bones, and old hen, before being pressure-steamed with ginseng, Solomon's Seal (yu zhu), bursting tofu imported from Yunnan, red dates, and goji berries.
Or opt for the wild mushroom soup (S$18++) comprising ingredients such as Yunnan's Shangri-La Matsutake mushrooms, wild porcini, pork bones, old hen and Yunnan ham.
The pot is then covered with a handcrafted straw hat, which keeps the steam at a controlled 160°C. The steam valve gets turned up, and the fish and broth undergo smokeless, high-pressure steaming for four to six minutes.
HungryGoWhere had the live soon hock with collagen fish soup, which was a perfectly cooked broth that's smooth yet rich in flavour. The fresh fish was sweet, juicy and tender — every mouthful took us right back to the ocean.
You are recommended to eat the fish before adding ingredients. This is so that you get to enjoy the fish at its best; further cooking would cause the already-tender pieces to disintegrate into the soup.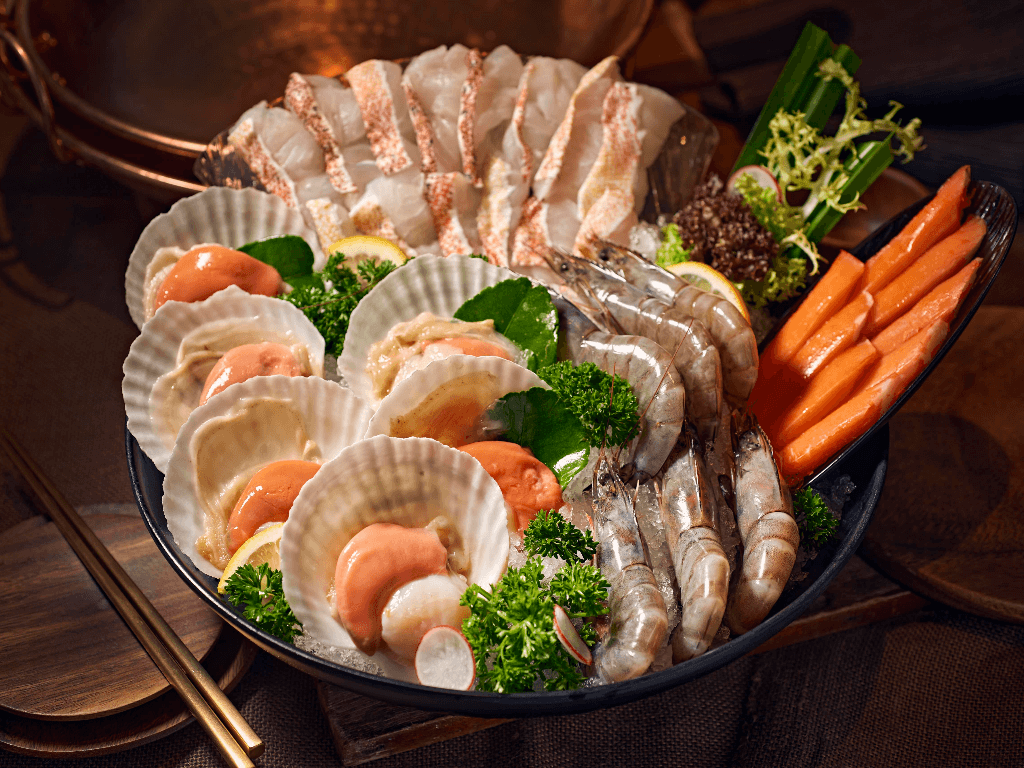 After enjoying the fish, you can choose add-ons for your soup, such as the specialty seafood platter of scallops, prawns, crabsticks and sliced fish (S$32.80++ for small, S$58.80++ for large) or the assorted meat platter comprising various cuts of beef and pork (S$28.80++ for small, S$48.80++ for large).
We recommend the mushroom platter (S$14.80++ for small, S$22.80++ for large), which had a standout ingredient, the golden fungus. Yun Nans partnered local farmers to harvest this rare ingredient that costs US$150/kg (or S$210/kg). And it was well worth the price. Crunchy with a jelly-like texture, it was an ingredient we'd definitely return for.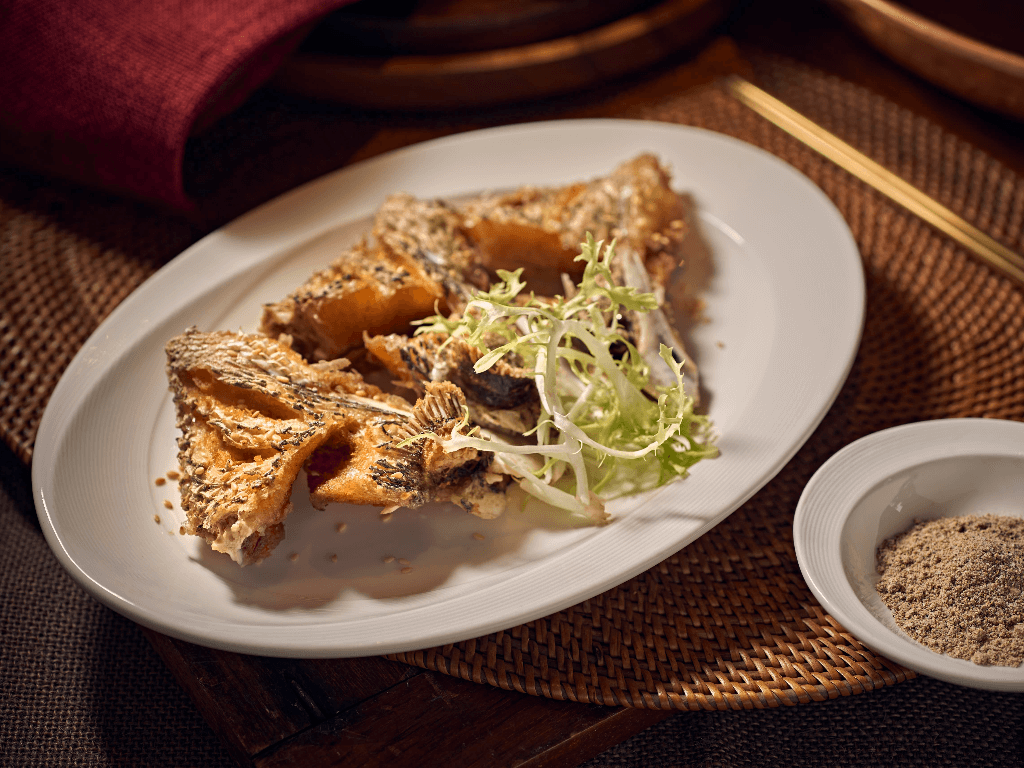 If you'd like some dishes to complement your hotpot, try some of these new items exclusive to the Stonepot concept.
The crispy barramundi collar (S$9.80++) was crispy and fragrant on the outside, with juicy, tender flesh on the inside. The grilled clams with spicy garlic sauce (S$12.90++), cooked in an aluminium foil box and grilled over charcoal fire, resulted in smoky, sweet and juicy clams. You can have it with the accompanying vermicelli or with fragrant scallion rice (S$3++).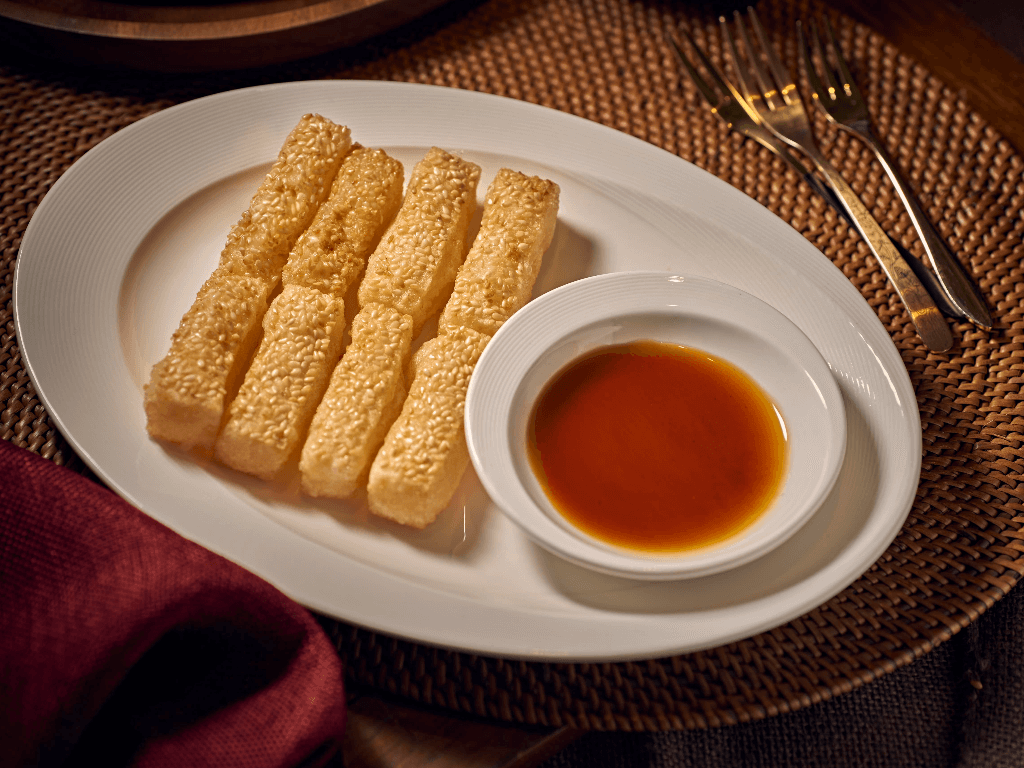 End the meal with sweet treats, such as the crispy rice cake with brown sugar (S$7.90++) that had just the right amount of caramelised sweetness.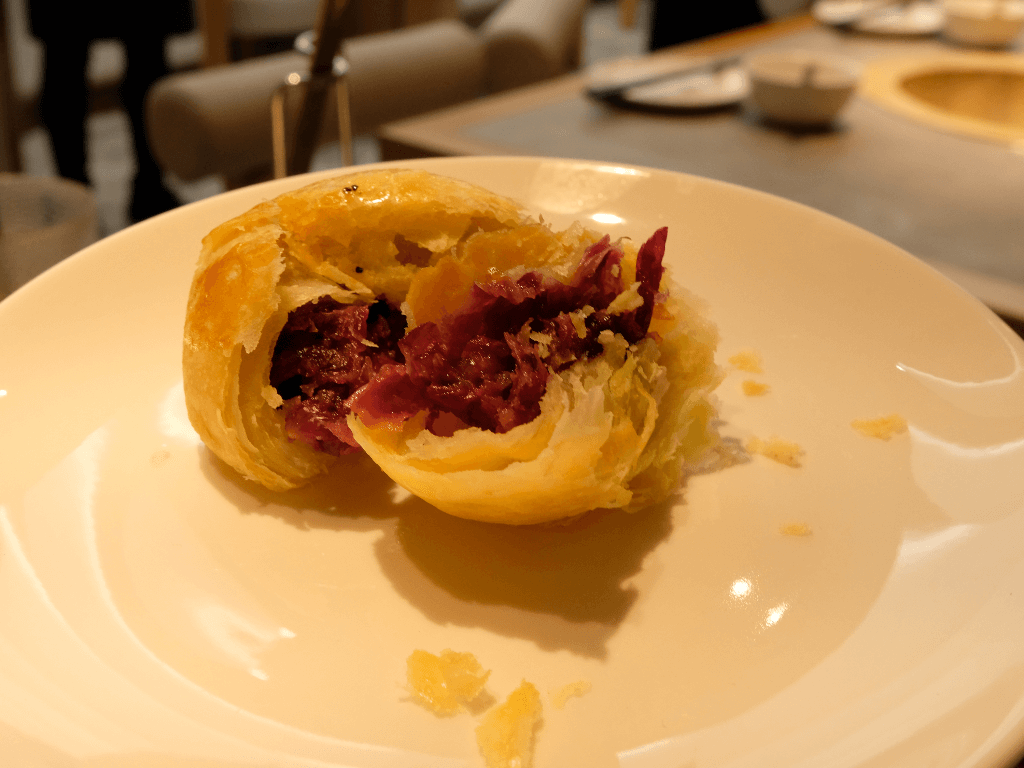 Besides these dishes, the outlet's full offerings include favourites from Yun Nans, such as the lychee prawn balls (S$18.80++) and traditional baked rose pastry (S$6.90++ for four).
We thoroughly enjoyed the rose pastry, which had a buttery texture with a fragrant rose-paste filling.
Yun Nans Stonepot Fish is having a grand opening promotion. It's offering 50 per cent off its stonepot fish selection from Nov 8 to 10.
Yun Nans is on GrabFood. You can also book a ride to the new Stonepot Fish outlet at Northpoint City or its other stores.
Northpoint City (South Wing), 01-103, 1 Northpoint Drive
Nearest MRT station: Yishun
Open: Monday to Sunday (11.30am to 10pm)
Northpoint City (South Wing), 01-103, 1 Northpoint Drive
Nearest MRT station: Yishun
Open: Monday to Sunday (11.30am to 10pm)
---