Gusta Sourdough Pizza Co brings innovative pizzas to the heartlands of Serangoon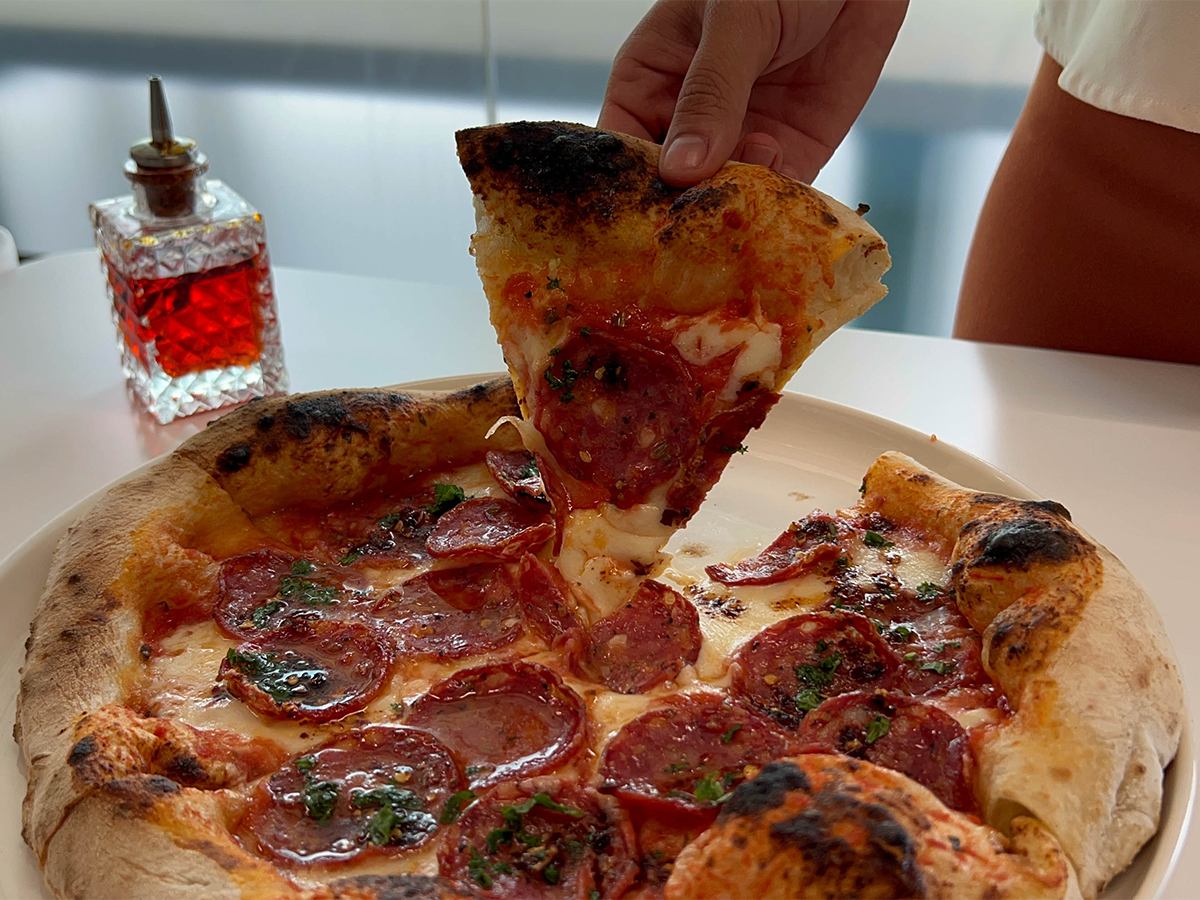 Gusta Sourdough Pizza Co's chef-owner Sean Lai created his menu after hours of experimentation and practice
Using a proprietary pizza dough recipe, its dough is fermented naturally with a sourdough starter and proofed for over 24 hours
There are three categories of pizzas: Classic, premium and vegan
We particularly enjoyed the unique flavours of the mala chicken pizza and raclette cheese and potato pizza
It's not often that you find an artisanal pizzeria in the heartlands. But neighbourhood joint or not, whether you're guaranteed a sumptuous slice of pizza is dependent on many factors — from the crispiness of the crust to how fresh the ingredients are.  
For new entrant Gusta Sourdough Pizza Co, its chef-owner Sean Lai is hoping the location would be a moot point. Instead, he hopes his creations — the culmination of hours of research and development, meticulous experimentation and practice — will make the pizzeria stand out.
It also doesn't hurt that Gusta Sourdough Pizza Co, which opened on Sept 22, is conveniently nestled beneath an HDB flat on Serangoon Avenue 3, just a stone's throw from Nex and Serangoon MRT station.
Lai used to own an ice–cream cafe, Cottontail Creamery, at the same location. It served a variety of dishes, such as ice cream, waffles, pancakes and sourdough toast. It also offered — you guessed it — pizza. 
Lai said Cottontail Creamery served as a test kitchen for his food and beverage (F&B) projects, and was a space for the team to acquire new culinary skills.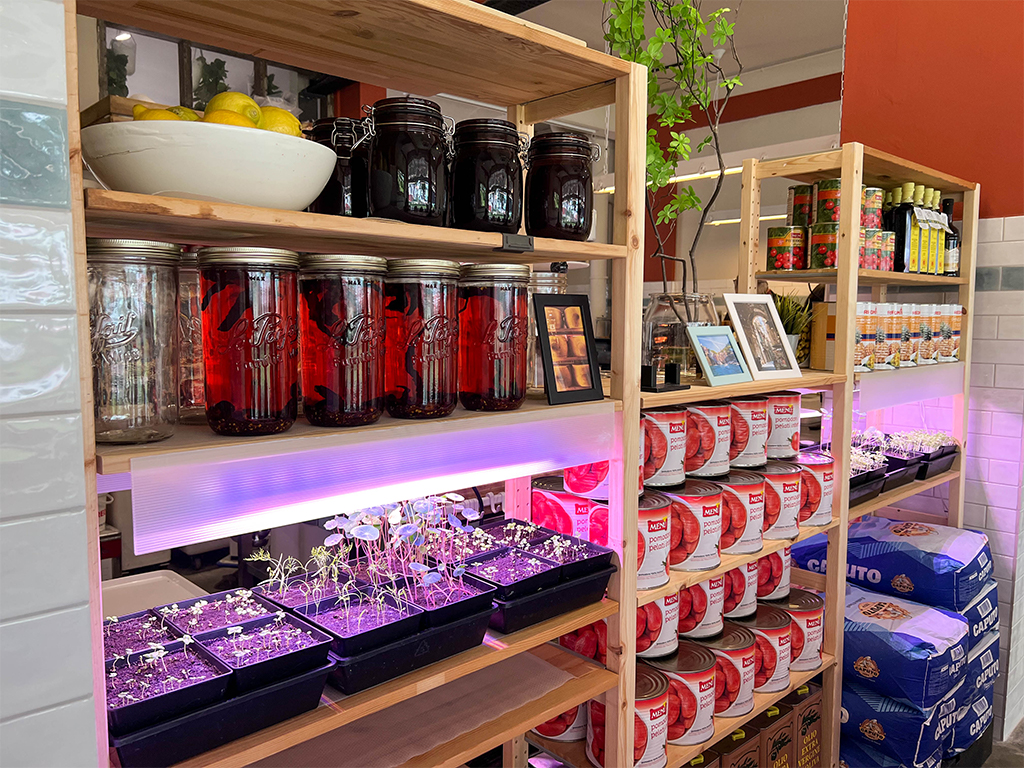 "At Gusta Sourdough Pizza Co, we have a firm belief in 'practice makes perfect'," he said. "By constantly improving on our craft, applying a high level of precision, and understanding the importance of good ingredients — even a casual pizzeria like ours can dish up delicious, well-executed and star-quality pizzas at affordable prices."
For now, the pizzeria opens only in the late afternoon. Lai, however, has plans to operate a different concept during the day — mainly a cosy daytime bakery that sells pastries and open-faced sandwiches.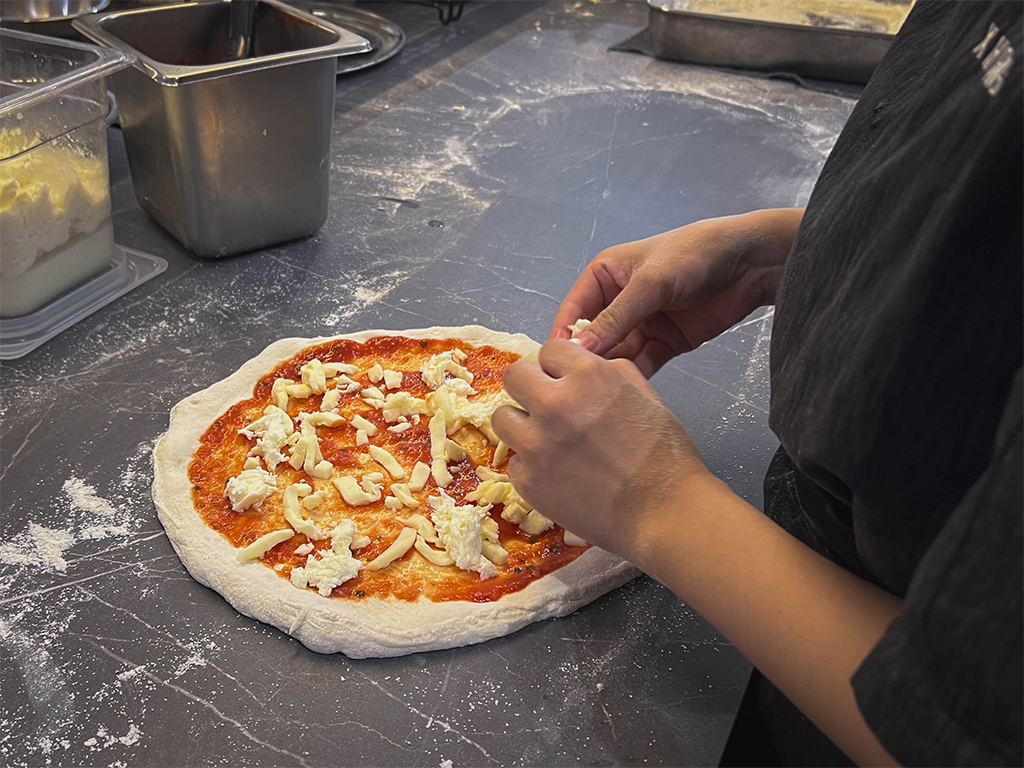 The pizza's unique selling point lies in its proprietary pizza dough recipe — the result of countless tweaks to the flours, hydration levels and the type of salt. 
The dough, which is fermented naturally with a sourdough starter, is then left to slowly proof over 24 to 30 hours. The slow rise is what allows the base to develop a wonderful depth of flavour. When baked in a specially imported electric oven, it produces a fluffy and chewy base with just the right crisp. 
The pizzas 
There are three categories of pizzas on its menu: Classic, premium and vegan. 
All of them are neo-Neapolitan–style pizzas, which means they resemble or take inspiration from Neapolitan pizzas that are subjected to precise parameters. They, however, incorporate flavours and ingredients that are outside of the strict Neapolitan tradition.
At Gusta Sourdough Pizza Co, the pizzas are taken to new levels with the introduction of unique flavours, housed under its premium pizza category.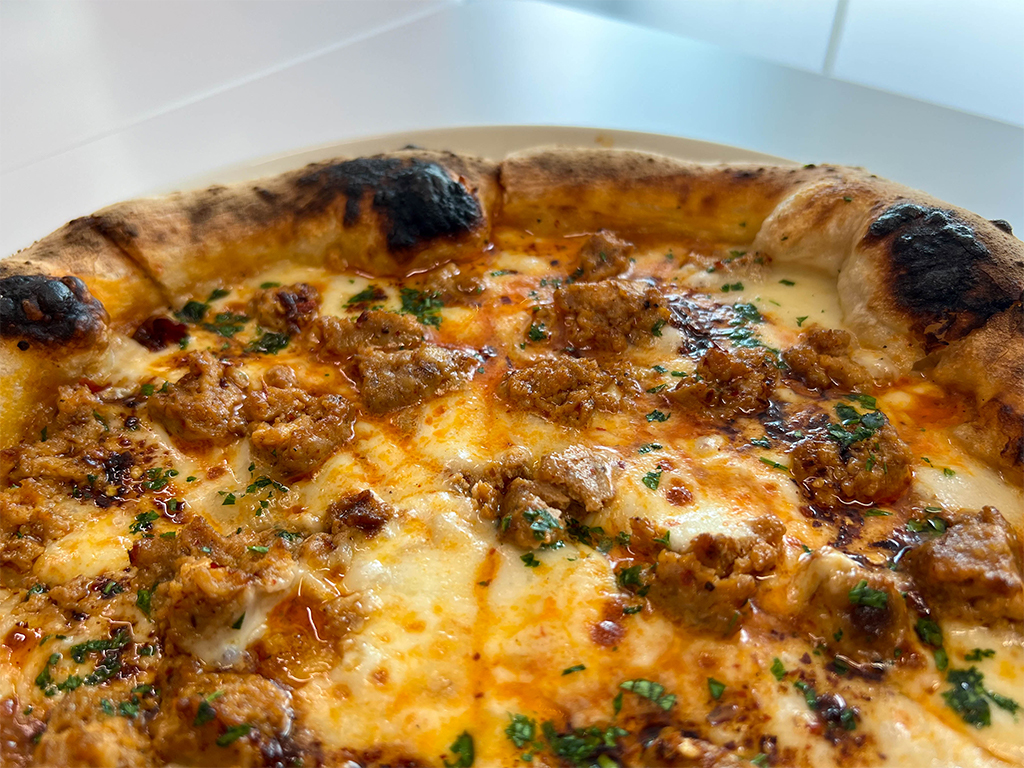 The HungryGoWhere team tried the premium pizzas and were blown away by how innovative and delicious they were. 
We especially enjoyed the mala chicken (S$24.50) pizza, which comprised chicken, mozzarella, mala cream sauce, chilli oil and kale garnish. The minced chicken used was tender and juicy, while the housemade chilli oil — slow–cooked by its chefs and left to mature over five to six weeks — was fragrant and gave just the right amount of kick with every bite.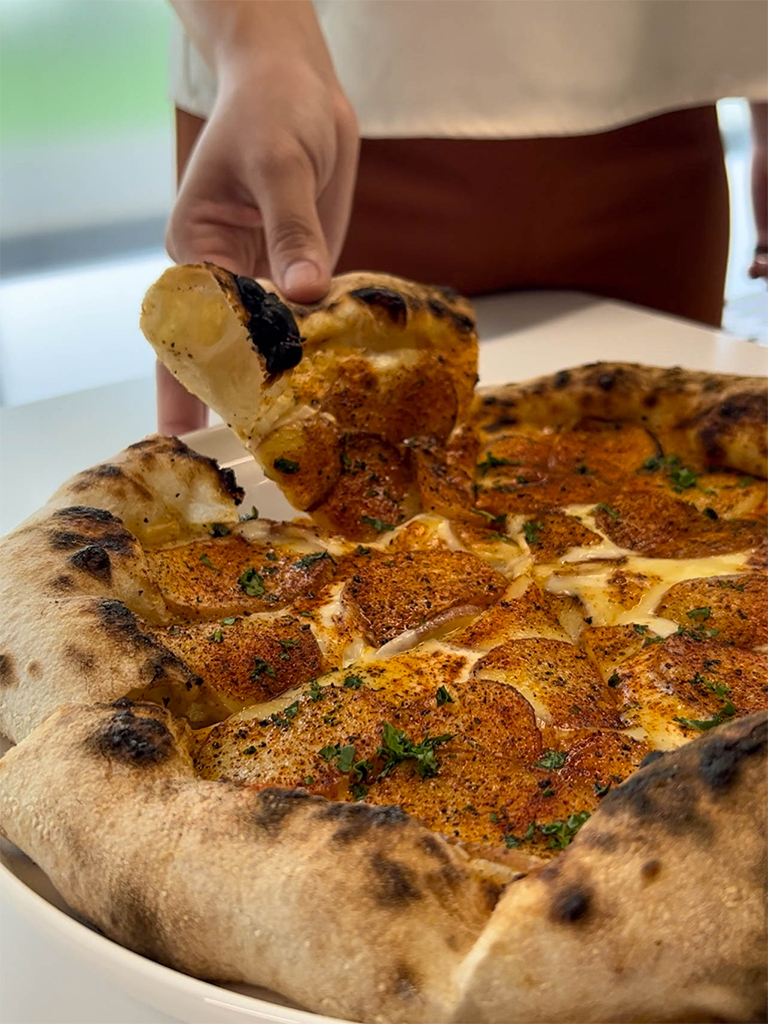 The raclette cheese and potato pizza (S$26.50) was also a hit. It was especially rich, with every mouthful a decadent indulgence of creamy cheese and crisp roasted potatoes. We could not get enough of it! Though it sounds like it could be overwhelming, the light dust of paprika powder atop the pizza gave it a smoky addition and helped to cut through the richness of the cheese.  
The premium pizza category will include seasonal flavours as well. Lai said the team is already coming up with fresh ideas for a possible Chinese New Year menu, and is even toying with the idea of a lo hei (prosperity toss) pizza.
Those who prefer classic offerings will not be disappointed. Familiar flavours include the margherita (S$20.50) and Hawaiian (S$23.5). We tried the Calabrese salami (S$22.50), which was slightly spicy owing to the addition of hot peppers in the salami. We recommend pairing this with the pizzeria's housemade garlic-infused maple syrup — the refreshing sweetness elevated the otherwise–normal dish and helped to mellow out the strong flavours.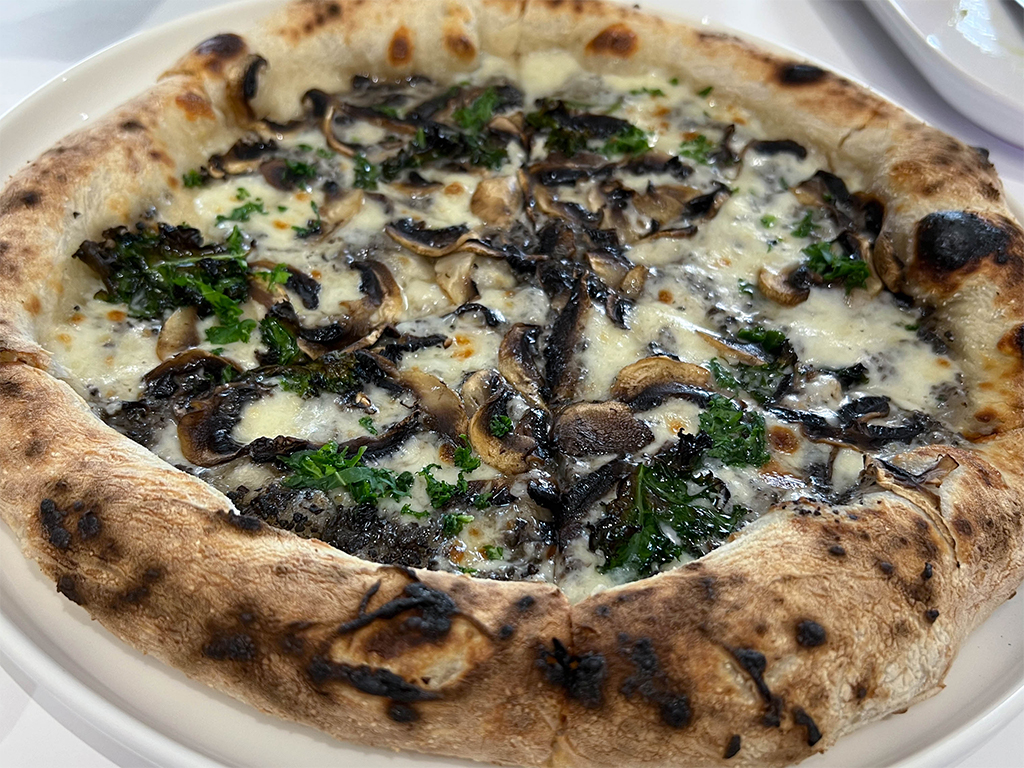 There are also vegan options. The mushrooms and truffle oil (S$27.50) pizza was popular among the team for its nutty and earthy fragrance. If you're feeling adventurous, opt for the kimchi (S$24.50) pizza that comes with vegan mozzarella, vegan kimchi, gochujang sauce, mushrooms, roasted seaweed, and a sprinkling of toasted white sesame seeds. 
Gusta Sourdough Pizza Co is planning on rolling out three-foot-long (about 0.9m) pizzas in a few months. 
Equivalent to the size of three-and-a-half pizzas, it's a great option for sharing. 
You can choose from these flavours: Bufala ($13.50), pepperoni ($12.50), Italian sausage ($14.50), Hawaiian ($13.50), and ham and mushroom ($13.50). So look out for them!
Gusta Sourdough Pizza Co is on the GrabFood delivery service. You can also book a ride to the pizzeria.
326 Serangoon Avenue 3, 01-378
Nearest MRT station: Serangoon
Open: Monday to Sunday (4.30pm to 9pm)
326 Serangoon Avenue 3, 01-378
Nearest MRT station: Serangoon
Open: Monday to Sunday (4.30pm to 9pm)
---