Boeuf at Telok Ayer beefs up menu with free-flow Argentinian steak promo & affordable set menus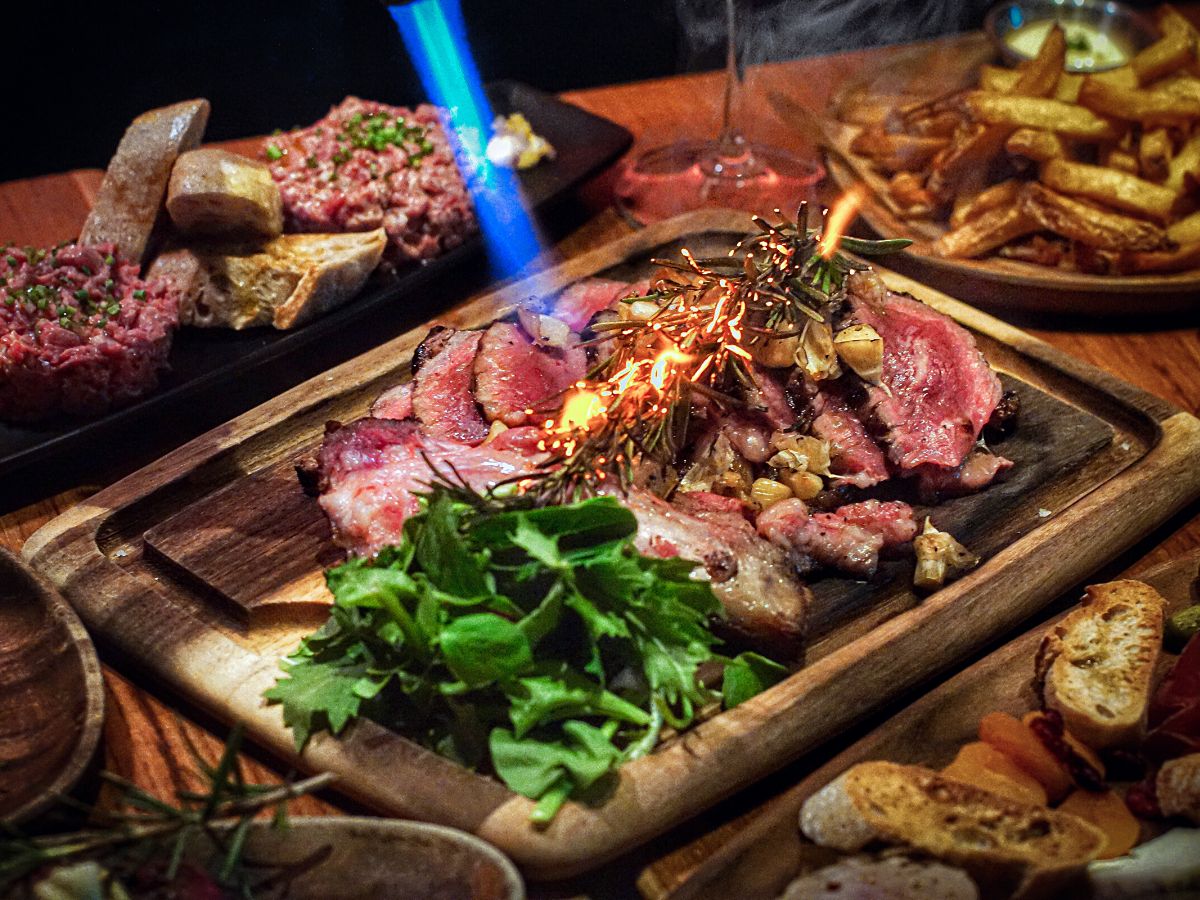 Steak is probably one of the most beloved dishes in the world. Alas, steakhouses are often lavish affairs and not the most wallet-friendly.
If you're one of those beef fans who can't justify the price of dining out at Singapore's usual fancy steakhouses, then you've to check out Boeuf, a casual steak restaurant along Telok Ayer Street.
Because, unlike many of its competitors, Bouef focuses on both quality and affordability.
One of the great deals you can find on its menu is a recently launched free-flow all-day ribeye promo, where you get two hours to devour all the Argentinian ribeye steak you can stomach for S$48++.
It's available only on weekends, from 12pm to 10.30pm, with last orders at 9.30pm. That's a pretty good price, considering a single portion of 200g alone costs S$32.
The cut in focus is an Argentinean Aberdeen black Angus 300+ days grass-fed that Boeuf has specially sourced. Ours was given a quick sear and arrived magnificently luscious and medium-rare, while carrying a satisfying whiff of smokiness.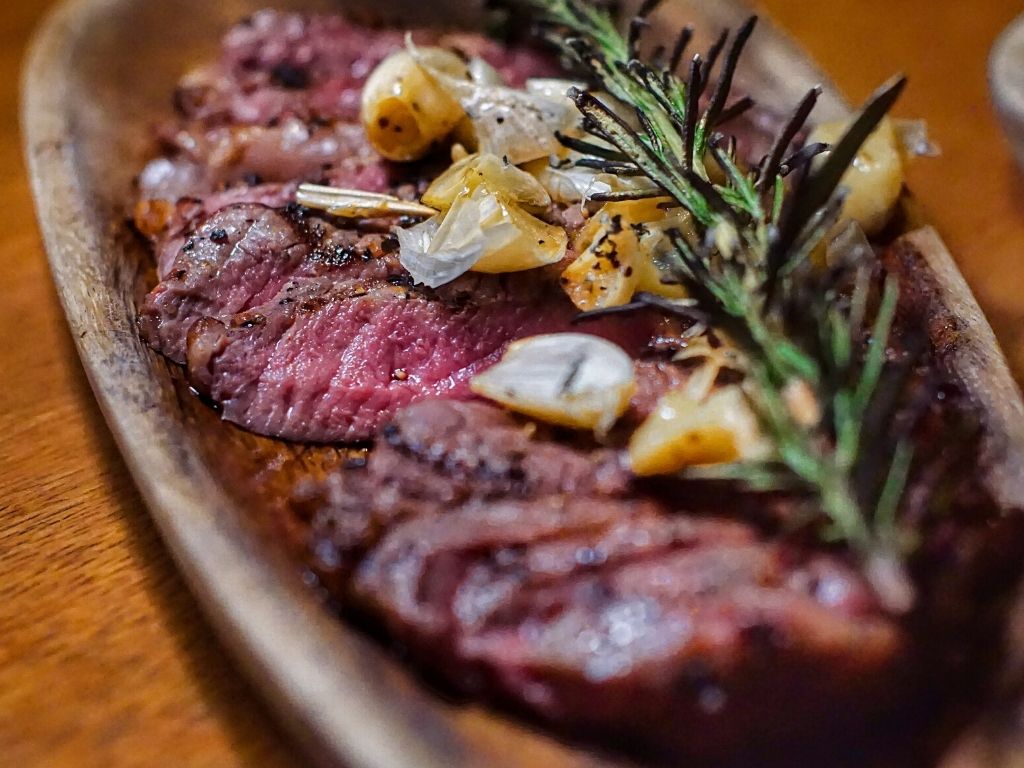 If you're a smaller eater, there's something for you, too. Reach for one of the three-course set menus available for lunch and dinner on weekdays. 
At S$29.90, Boeuf's three-course set lunch is quite reasonably priced for an eatery in the oft-expensive CBD, considering steak is one of the main options. 
Available from 12pm to 3pm, it starts with a classic wedges salad before you're served your choice of mains: A wagyu beef burger, Boeuf's signature steak tartare, or black Angus flank steak.
You'd also be served either coffee or tea, along with macarons, as post-mains refreshments. 
The three-course set dinner, available from 5.30pm to 9.30pm, is also pretty good value if you're looking for a convenient date spot after work. 
Appetisers are a choice between the burratina di puglia or signature beef carpaccio. The mains are a bit more indulgent with three rich proteins to choose from: Australian MB2 ribeye steak, USDA prime sirloin steak or chicken roulade. 
Boeuf then ends the dinner with an impeccably caramelised classic creme brulee that hits all the right spots.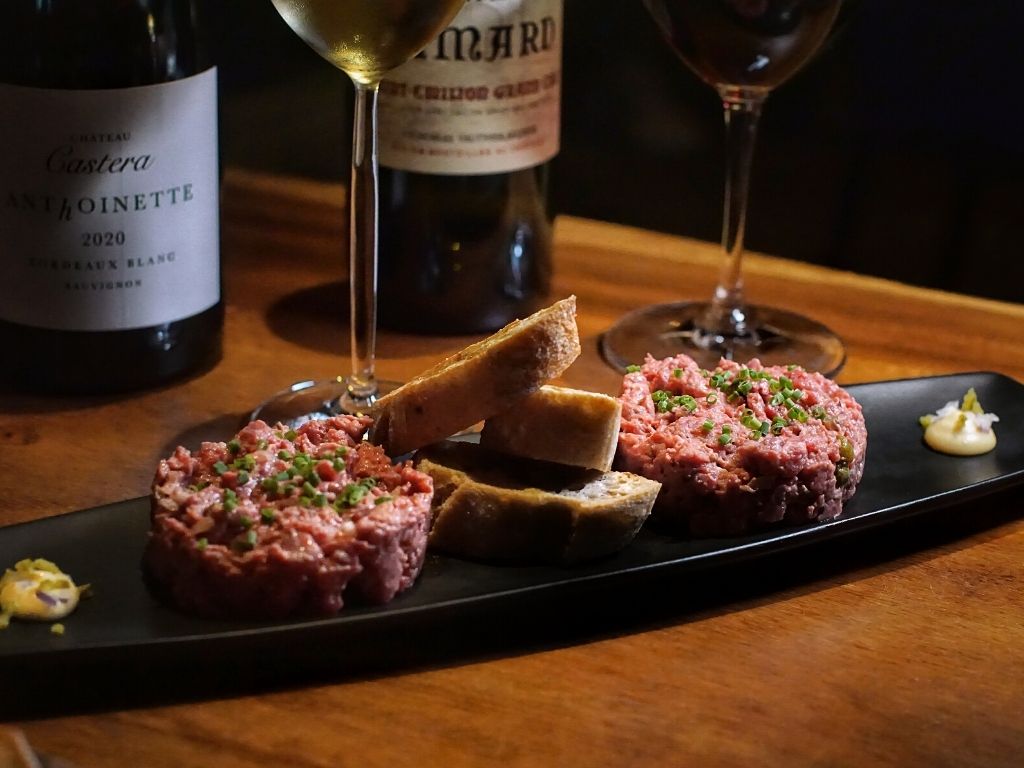 On occasions where you're feeling a bit more fancy, there's a plethora of even higher-quality beef dishes available at Boeuf. 
A lavish option is the signature dry-aged prime rib bone-in (1kg at S$18/100g), which is precisely aged in-house for 30 days. 
The beef is seasoned with Cognac and porcini mushroom powder before ageing, to lock in all that richness and ensure an immensely luscious mouthfeel.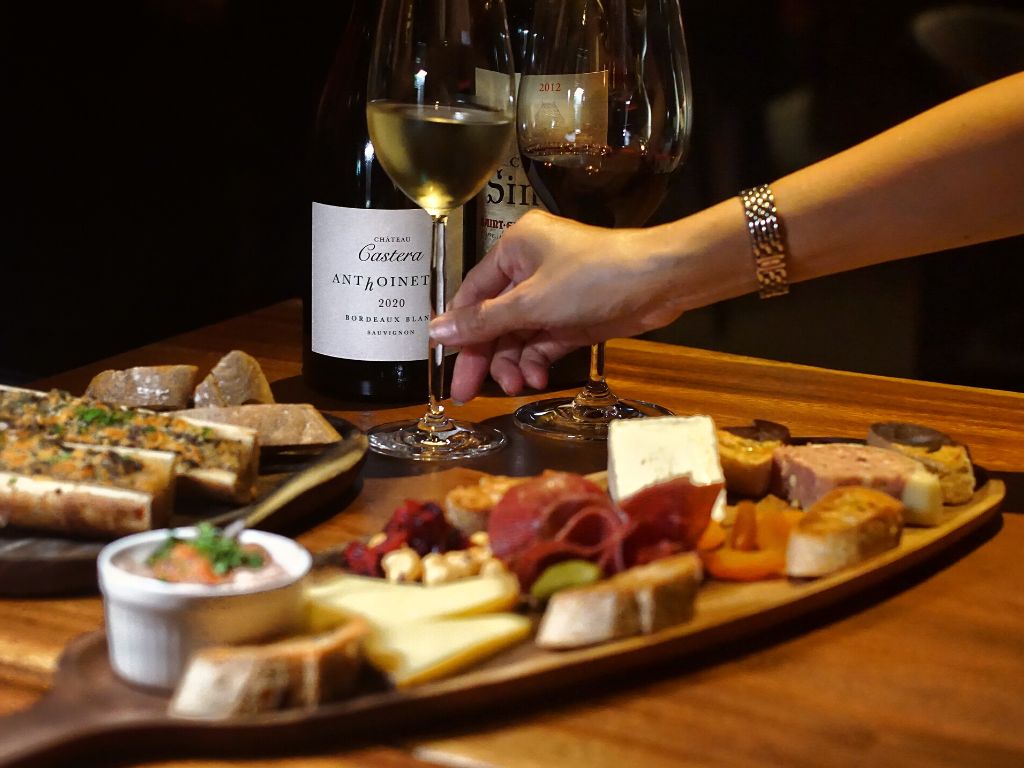 Other popular a la carte options include the wagyu tartare (S$28), made from quality MB5 wagyu rump, and sinfully rich bone marrow (S$30).
Wine aficionados can also consider tapping into Boeuf's extensive wine curation, since all bottles are given a 15% markdown at the second-storey wine lounge between Tuesdays and Saturdays, from 3pm till late, with every purchase of a cheese or charcuterie board.
If you want both affordability and variety, the board Minnie (S$48) is one of the top recommendations, since it comes with two types of cheese, umami bresaola (air-dried, salted beef), and tangy veal rilette.
EDITOR'S NOTE: Boeuf's free-flow ribeye promotion was previously available on weekends and public holidays, from 12pm to 3pm and 5.30pm to 9.30pm. The restaurant's latest update is that it would be offered from 12pm to 10.30pm only on weekends, with last orders at 9.30pm.
For other ideas on what to eat in Telok Ayer, read our reviews of Supercurry and Aisyah Restaurant. 
Boeuf is on the GrabFood delivery service and offers free delivery (up to S$3 off) with GrabUnlimited. Or book a ride there.
159 Telok Ayer Street
Nearest MRT station: Telok Ayer
Open: Monday to Sunday (12pm to 10.30pm)
159 Telok Ayer Street
Nearest MRT station: Telok Ayer
Open: Monday to Sunday (12pm to 10.30pm)