Date spots with fun side-activities: 9 charming cafes & bars in Singapore to visit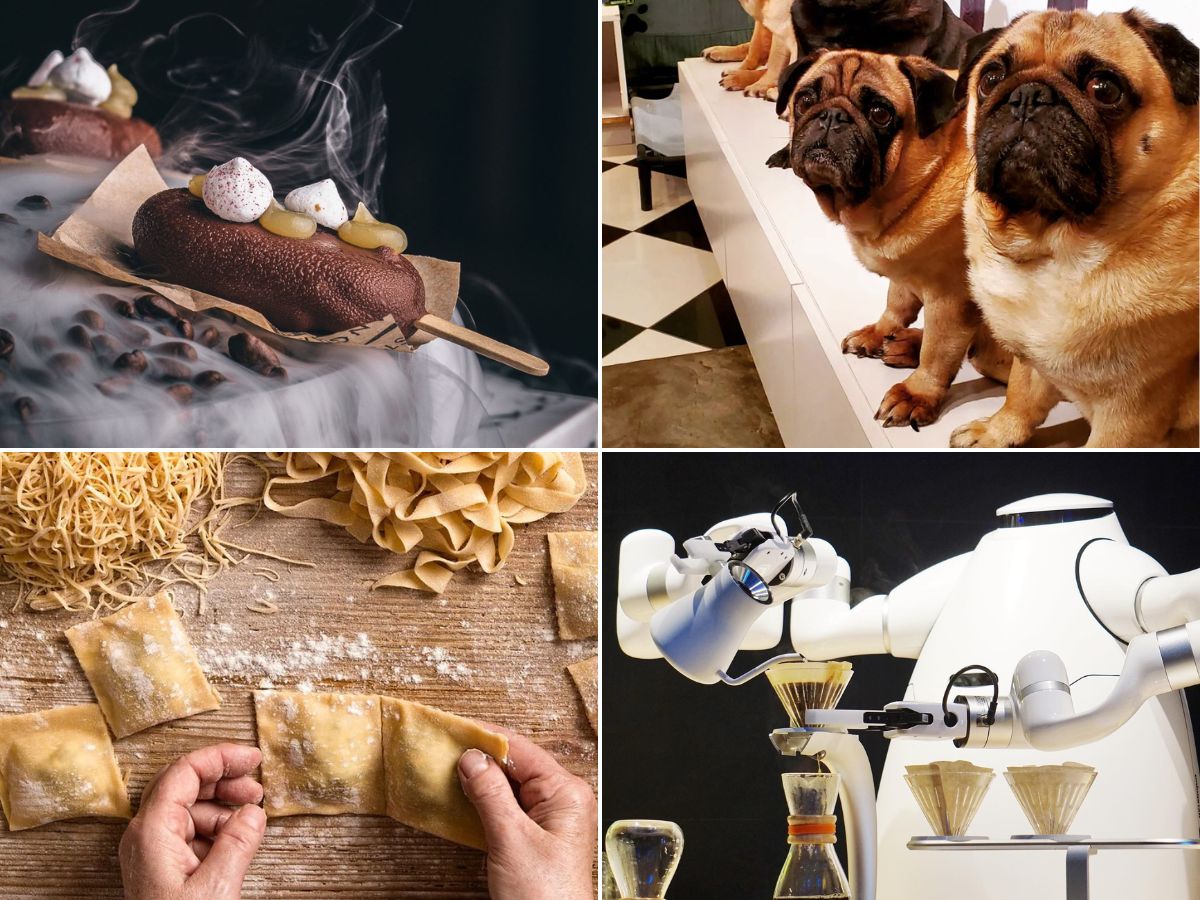 Dating is fast becoming one of the more challenging things to embark on in the 21st century. The rise of dating apps has presented a problem — with a larger pool of potential matches, people are faced with a lot more options, which result in lower attention spans and higher expectations.
What this means is that it's now much harder to choose a date spot that will unquestionably impress in a short span of time.
Feeling stressed already? Don't fret. Fortunately, we are now seeing many new spots in Singapore that have incorporated unusual and interactive activities alongside a meal. 
If you don't want to take a promising new prospect to another boring ol' cafe, we've got you covered. These are some unconventional date spots in Singapore that provide nourishment, and a fun and whimsical experience at the side!
1. Arteastiq
Mandarin Gallery, 04-14/15, 333A Orchard Road
Open: Monday to Sunday (11am to 10pm)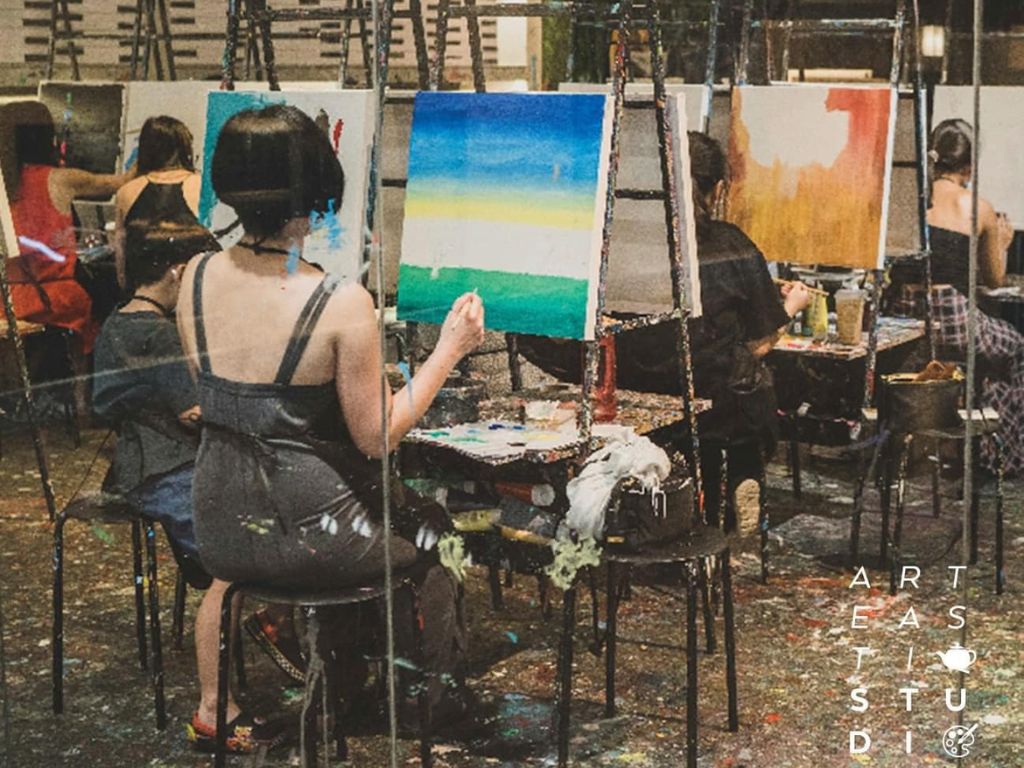 Why visit? When it comes to dates, art jamming is an activity that has gained in popularity in recent years. For those unfamiliar with the idea, it's a form of therapeutic self-expression that allows people to go wild with creativity on blank canvases.
One of the most popular places for art jamming is Arteastiq, which also doubles as a picturesque tea lounge. It provides every art jam (S$48 per pax) session with a 50cm x 50cm canvas, unlimited acrylic paint, as well as a free beverage, excluding alcoholic options. It's the perfect date spot for creative souls longing for an artistic release.
Price range: $$$
Crowd favourites: Many couples flock down to this date spot for art jamming, but the cafe is also a common stop for brunch dates. Other than all-day brunch options such as the wholesome farmers breakfast (S$24), you can also choose to go for the elegantly plated pastas, including the Hokkaido scallop squid ink spaghetti (S$22) and shells alla Australia beef bolognese (S$18).
2. Carrara
Blk 2 Jalan Bukit Merah, 01-5148
Open: Sunday to Thursday (11.30am to 9.30pm), Friday to Saturday (11.30am to 10pm)
Blk 206 Toa Payoh North, 01-1225
Open: Monday to Sunday (11.30am to 9.30pm)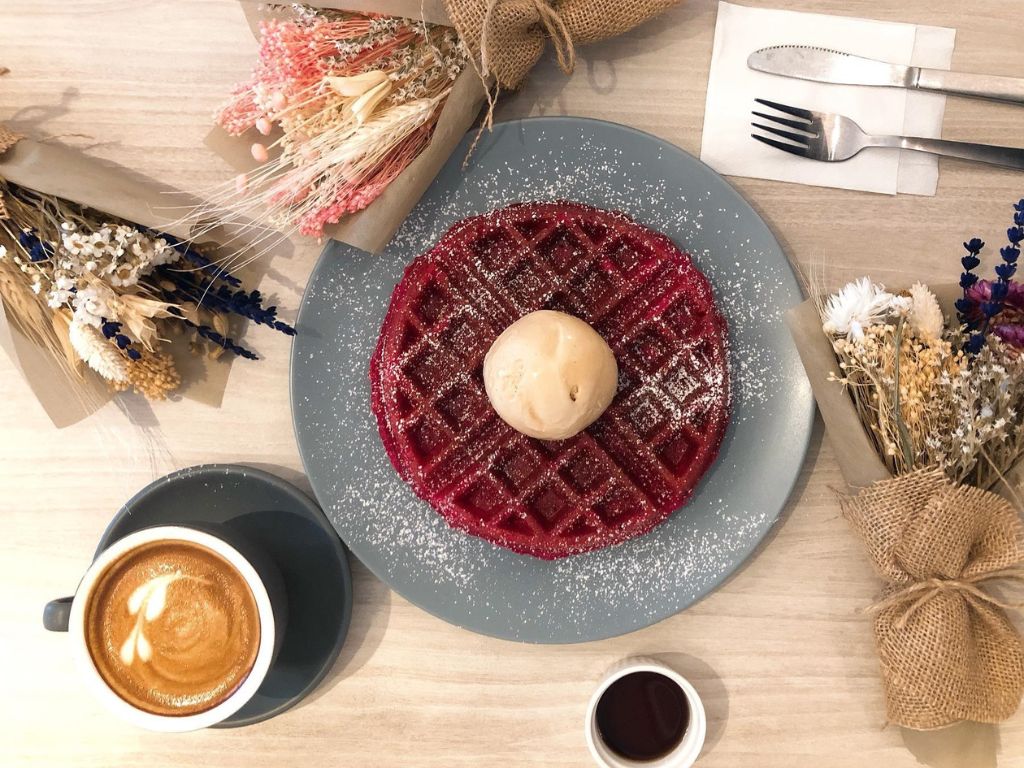 Why visit? This is the opportunity to make your childhood dreams come true. While you didn't grow up to inherit a candy factory after finding a golden ticket, Carrara cafe gives you, and your date, the chance to make the ice cream of your (childhood) dreams with its ice cream-making workshop.
You don't just get to create sweet memories together — you actually get to bring home two flavours of ice cream that you'll be making at the workshop, under the guidance of Jackson Lee, the founder and head chef of Carrara.
Price range: $$$$
Crowd favourites: If you're going for the ice cream-making workshop, the S$70 per pax price is inclusive of an all-you-can-eat gelato and waffles buffet! If you want to maintain your decorum in front of your partner though, you can settle for the usual brunch staples, such as the golden-crispy smoked salmon Swiss rosti (S$14.90).
3. What The Pug
80 Haji Lane
Opening hours: Tuesday to Sunday (12pm to 8pm)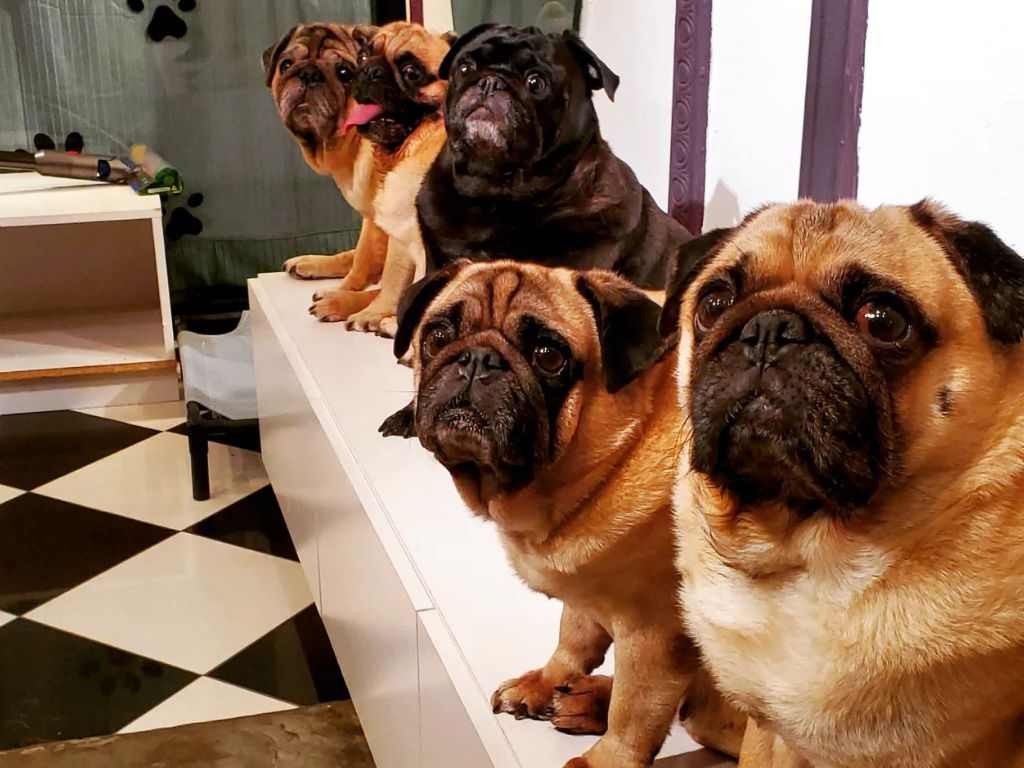 Why visit? Who can resist warm snuggles from adorable short-snouted pups who are enthusiastically pouncing on you from all directions? What The Pug is as perfect a date spot as you'll find in Singapore, offering companionship from cute cuddly animals (and yourself), as well as a polaroid photo and a canned drink during your 45-minute petting session.
What The Pug doesn't have an extensive menu like that of a full-fledged cafe, but its location in Haji Lane also opens up a world of options for a convenient after-cuddle bite or drink.
Price range: $$
Crowd favourites: The stars are obviously the adorable pooches, and the complimentary drinks are just bonuses to make your stay even more enjoyable. But you can choose when to head down for different price points — S$20 for weekdays and S$25 for weekends.
4. The Sundowner
705A East Coast Road
Open: By appointment only; make your bookings here!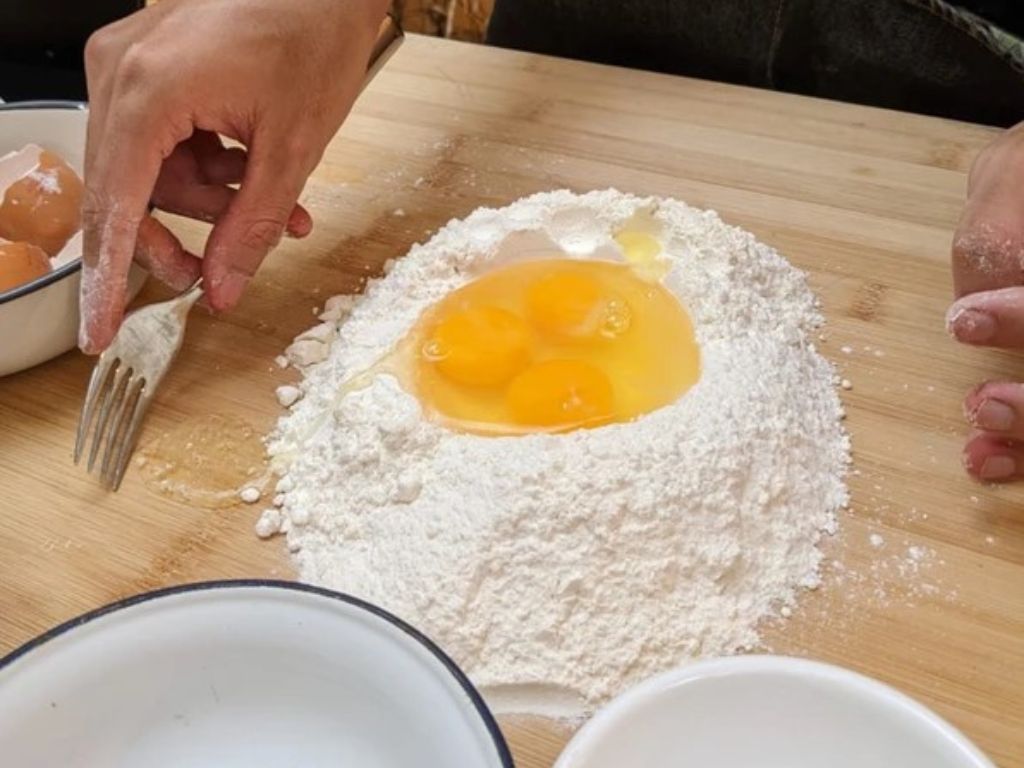 Why visit? Calling itself a "nature experience centre", The Sundowner is an establishment that offers a myriad of workshops that are engaging and fun. Crash courses involve everything from pasta-making (S$110 with lunch) and pizza-making (S$125 with dinner), to roasting your own coffee (S$95 with brunch) and mixing up your own cocktails (S$95).
If you're the kind of person who is obsessed with picking up new skills, The Sundowner is the perfect spot to bring a date, where you can both pick up new quirky hobbies that, hopefully, you can maintain together. Bee encounters are an option, too, if you're brave enough to take that up.
Price range: $$$$
Crowd favourites: You'll need to make an appointment if you want to join in the fun. For the pasta by hand workshop, there are open drop-in sessions available at 10am on Friday, Saturday and Sunday. You'll start the day kneading and rolling out dough, before your handiwork is served up to you as lunch, accompanied by a glass of wine.
5. Level Up
Block A, 02-04, 3A River Valley Road
Open: Sunday to Thursday (5pm to 1am), Friday and Saturday (5pm to 3am)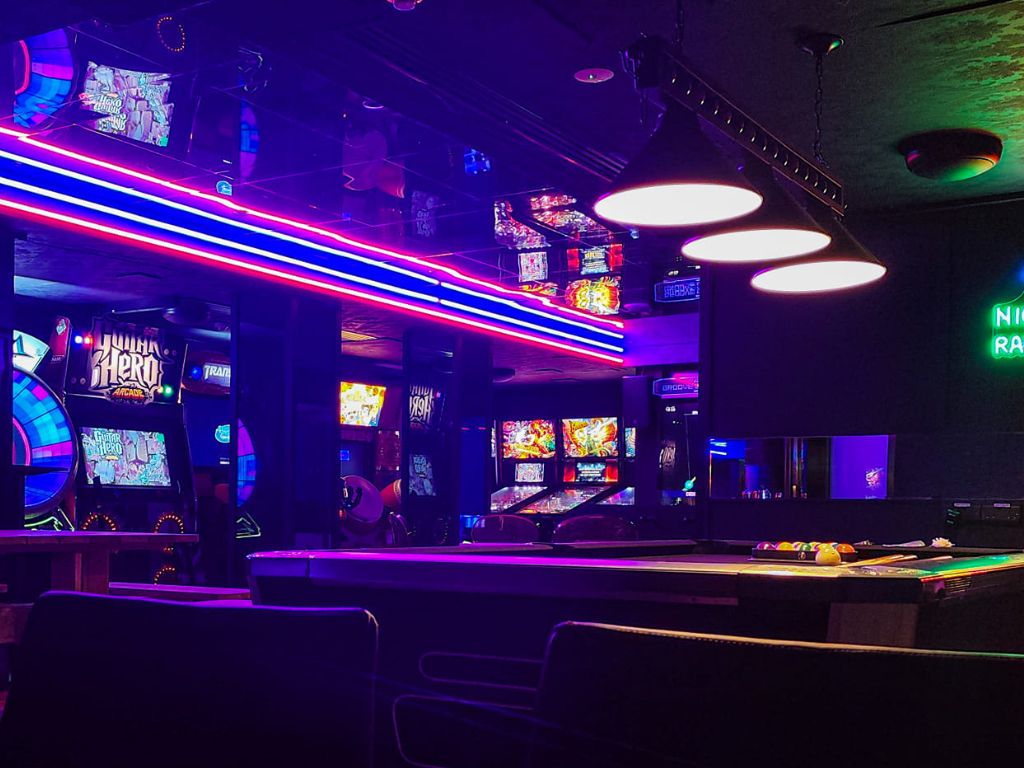 Why visit? It's hard to define Level Up, which houses plenty of entertainment options under one roof. It's a rowdy party spot, a gastrobar, an arcade, a vibey photo-op hotspot — simply put, it's a great date spot that will fit people from different walks of life.
If your date is into quirky retro themes, this Clarke Quay hideout will certainly capture their heart. Everything from the eye-catching neon signs to the arcade machines are bound to make your night out that much more amazing.
Price range: $$
Crowd favourites: Start off the night simple and easy with a couple of classic cocktails (S$18, S$25 for two during happy hour), such as refreshing pina coladas and boozy long island ice teas. While not known for the food, many like to indulge in its fuss-free, sinful bites with favourites such as the massive wings, wings & more wings (S$50) platter.
6. Brass Lion Distillery
40 Alexandra Terrace
Open: Tuesday to Friday (5pm to 11.30pm), Saturday (2pm to 11.30pm), Sunday (1pm to 7pm)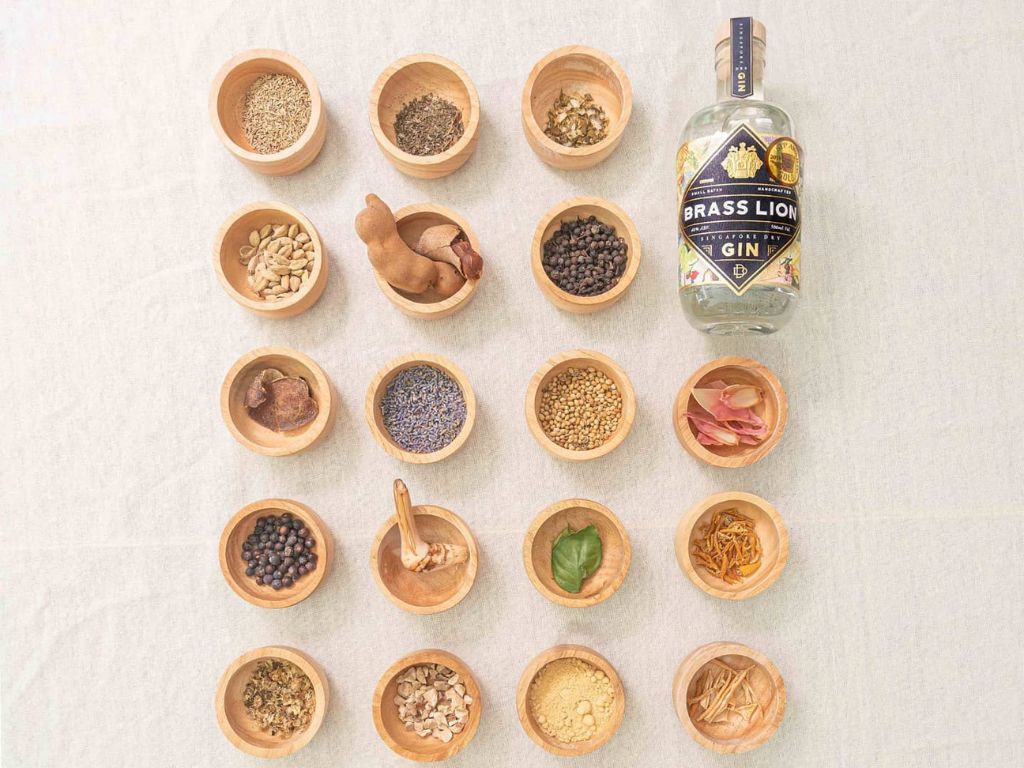 Why visit? If having a freshly prepared glass of gin and tonic alone isn't exciting enough for you, Brass Lion Distillery has the solution. Not only can you treat your date to a whole array of gins, but you can make your own on the spot, too!
The local artisan distillery has opened up a gin school (S$220 with one welcome cocktail and a bottle to bring home) within its compound that will guide you to make your own personalised gin. If you're not a hands-on kind of person, there are also distillery tours (S$45 with one cocktail and a flight of three gins) and guided tastings (S$65 with one gin and tonic and a flight of six gins).
Price range: $$$
Crowd favourites: Gin aficionados and alcoholics-in-training would surely want to try as many different expressions of Brass Lion's artisan gin as possible, so the guided tasting is the perfect way to get yourself in a happy state of mind. Those who are more serious about their tipples, though, shouldn't pass up on the chance to bring home a one-of-a-kind bottle tailormade to match your gin and tonic preferences.
7. Oche Riverside Point
Riverside Point, 01-05/06, 30 Merchant Road
Open: Monday (4pm to 12am), Tuesday (2pm to 12am), Wednesday (2pm to 1am), Thursday to Saturday (12pm to 1am), Sunday (12pm to 12am)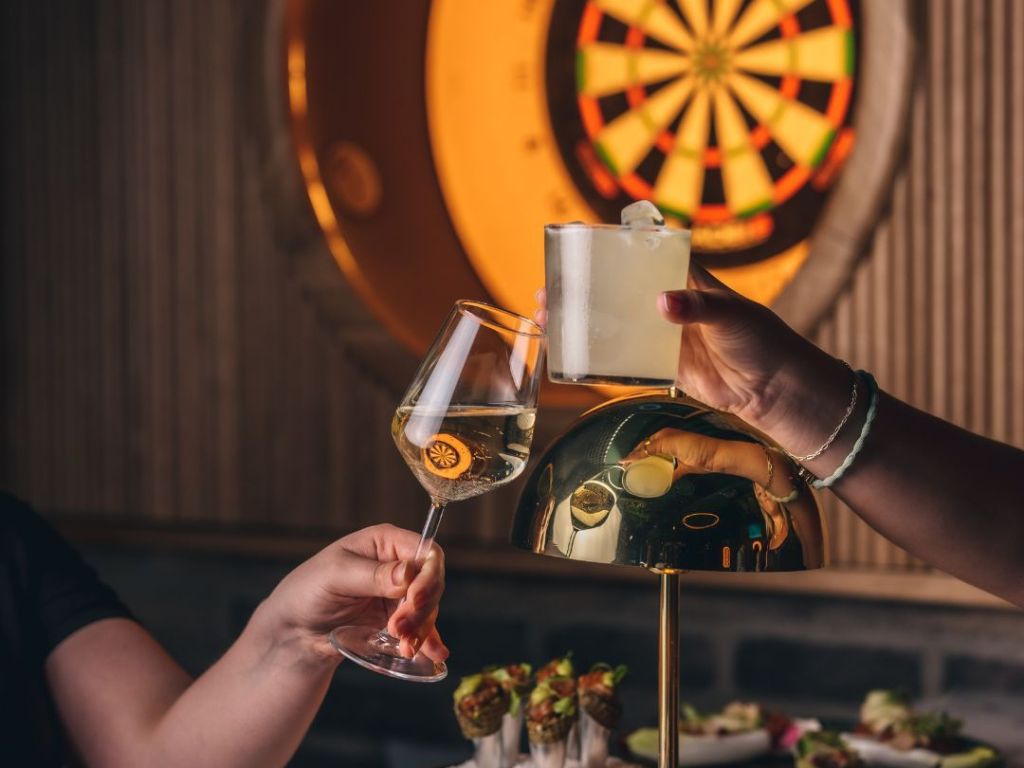 Why visit? Unlike the usual seedy image people typically associate with darts bars, this global franchise has a sophisticated vibe and offers a luxe and elevated experience. Darts lovers will feel right at home here — not only are there high-tech dart boards and sleek fixtures, the food served here is curated by a global head chef who boasts of Michelin-starred prestige.
Unlike many of the usual darts bars in Singapore, Oche uses bona fide steel-tipped darts and cork boards. The bar also uses technology to help automate between switching players and tabulating scores, making everything smooth and fuss-free.
Price range: $$
Crowd favourites: Prices start from S$15 per player during happy hour and you are given the choice between different game modes. You can start off with the Classic 501 mode or challenge each other in High Striker, an elimination bout where you have to fight for the highest score. Maybe a bit of healthy competition and banter will help the sparks fly. 
If you're hungry, there are also sumptuous food options ranging from the crusty today's pizza (S$24) to spicy salmon cones (S$18) — posh-looking snacks that look like the amuse bouche typically served at high-end restaurants.
8. Lemuel Chocolate
The Star Vista, 01-04/05, 1 Vista Exchange Green
Open: Monday to Sunday (10am to 9pm)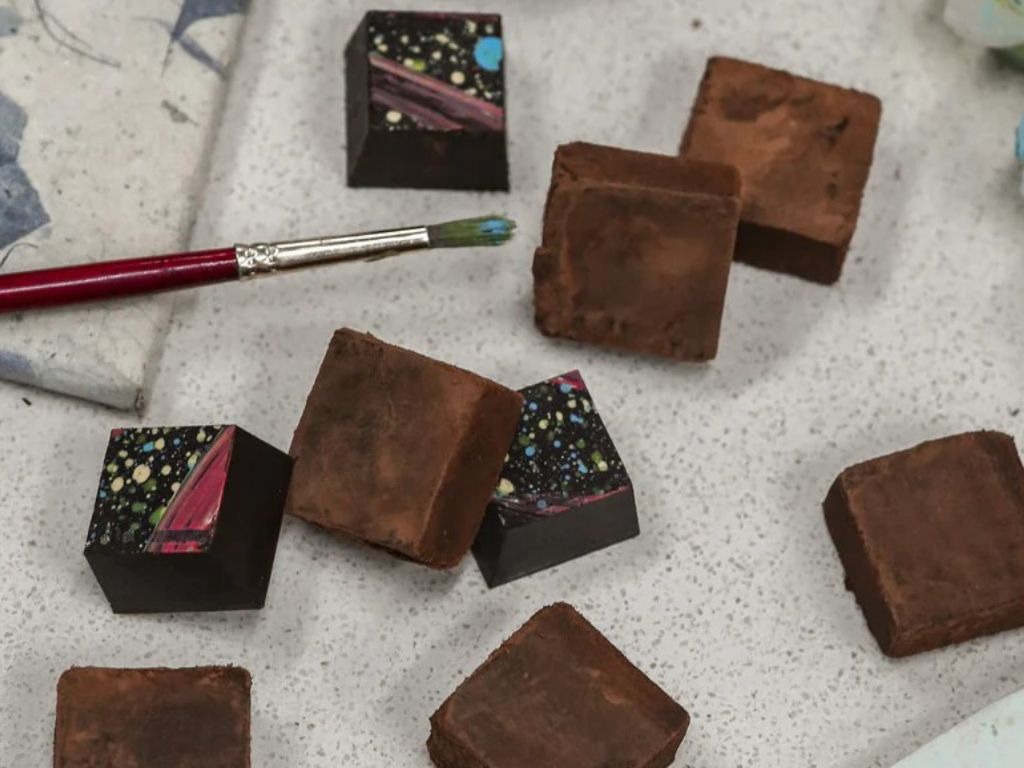 Why visit? If the gluttonous child in you prefers chocolate over ice cream, then Lemuel's plethora of workshops might be more up your alley. These range from a simple factory tour (S$35) where you get to design your own chocolate bar —no oompa loompas here, sadly— to a comprehensive chocolate experience (S$105) workshop.
The latter has staff showing you the ins and outs of all things chocolate. It comprises an introduction to craft chocolate and bean-to-bar process, nama chocolate-making, bon bon painting, and chocolate bar-painting and decorating. Best of all, you get to bring all of your creations home, which mayhaps you can savour together at a future picnic date? 
Price range: $$$
Crowd favourites: Maybe you're not willing to commit to the extensive chocolate experience workshop, but the chocolate bar made during the factory tour isn't enough to satiate your chocolate-loving soul. In that case, you could always get one of its intricately crafted chocolate bonbons (from S$22 for a box of six) to go. Expect the wackiest flavours combinations — think pistachio-rich pistache, decadent milo dinosaur, and even a zesty key lime pie.
9. Soul Coffee
Kinex Shopping Mall, 02-16, 11 Tanjong Katong Road
Open: Tuesday to Sunday (11am to 10pm)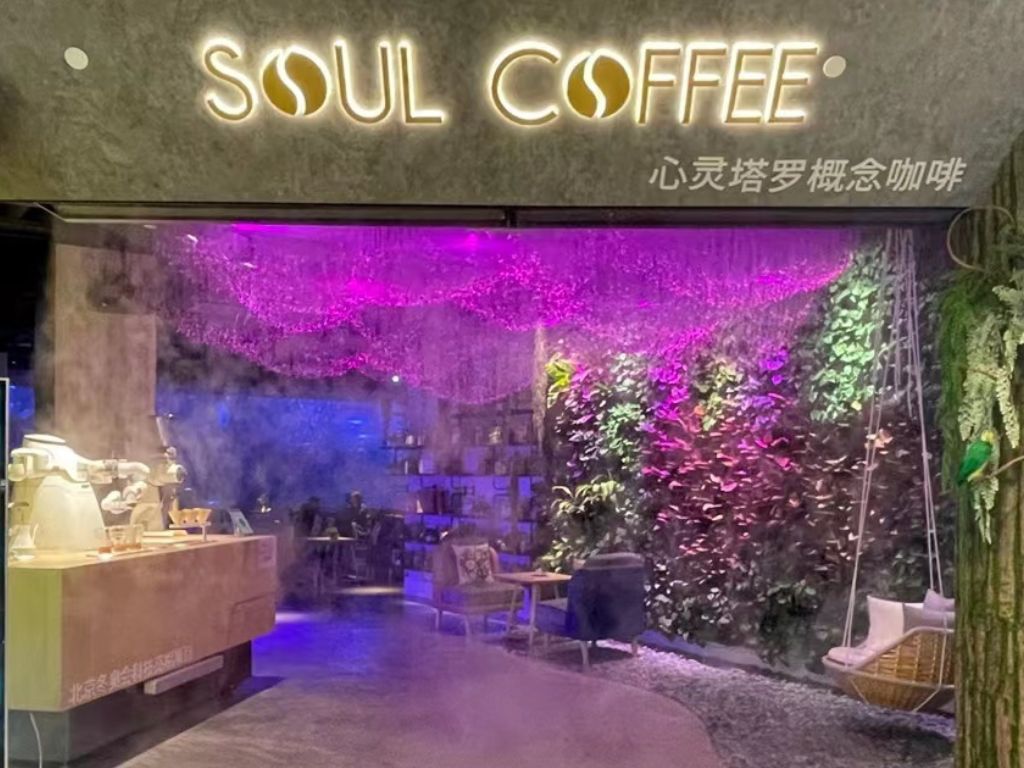 Why visit? As far as cafes are concerned, Soul Coffee is probably one of the most unique and off-beat concepts you'll find in Singapore. The interior itself is lit up by vibrant swathes of floor-to-ceiling projections and you can even watch a robot arm barista makes drinks for you — quite the whimsical experience.
But besides being an immersive and flamboyant date spot, Soul Coffee has another card up its sleeve. More specifically, a tarot card, since it offers fascinating services such as tarot reading and crystal aura reading, if any believers seek guidance from the universe. The readings are available by booking only.
Price range: $
Crowd favourites: Curious what your horoscope would taste like in beverage form? Keeping in line with its theme of spirituality, you order signature horoscope mocktails (S$8.50) and signature horoscope coffee (S$9.90) here. You can also get the AI barista, named George Hilary, to brew a pour-over cuppa for S$10.90 if you want to have a taste of the future.
For more ideas on what to eat, read our stories on Yishun food gems and artisanal pizzas.
Arteastiq, Carrara, Level Up, Lemuel Chocolate, and Soul Coffee on the GrabFood delivery service. You can also book a ride to the stores mentioned in the article. 
---