Wallet-friendly handmade pasta in Keong Saik: Popular cafe Tipo Strada unveils new outlet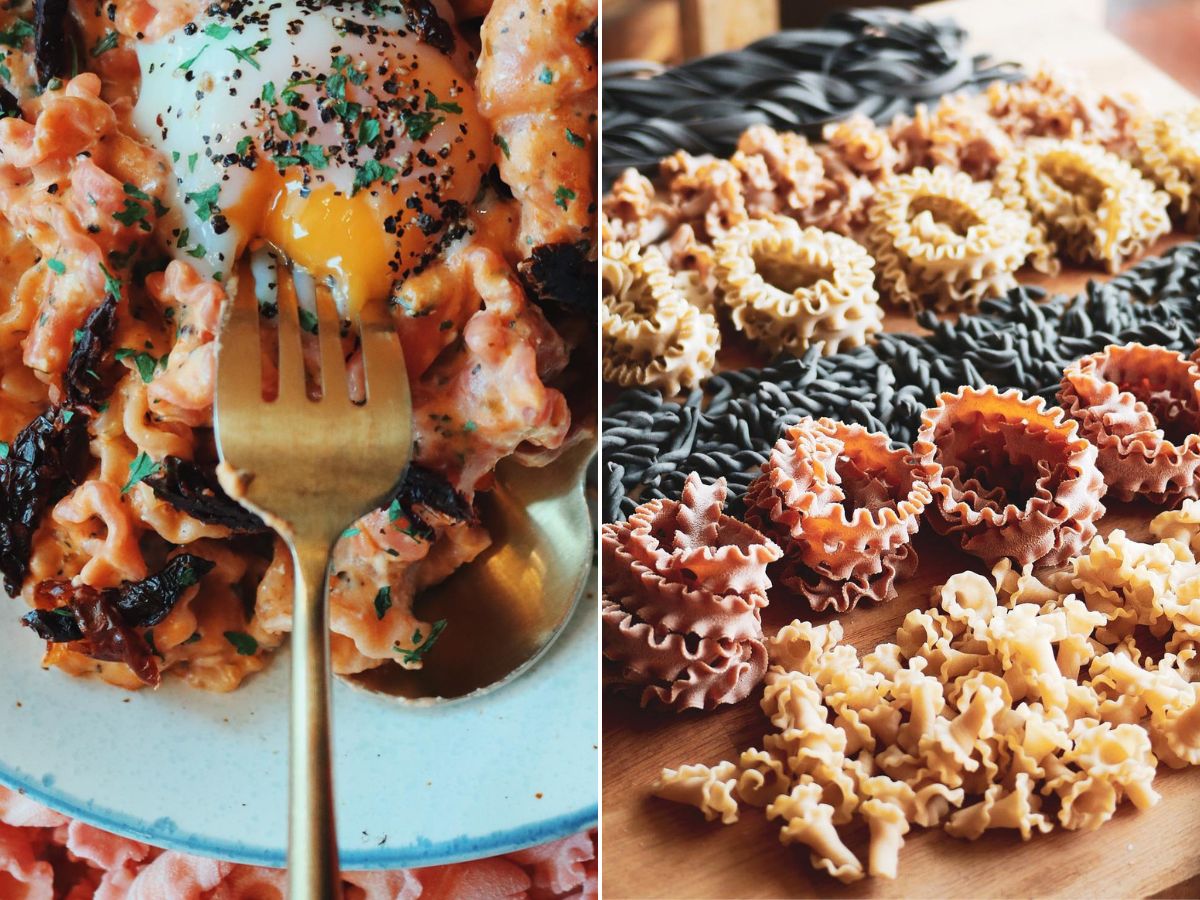 Affordable handmade pasta is hard to find in Singapore, as Italian restaurants here are, more often than not, swanky date spots.
For pasta aficionados craving some handmade authentic pasta without breaking the bank, there's always Tipo, one of Singapore's most beloved casual dining brands.
Tipo is part of The Black Hole Group, which is also behind other popular concepts including Working Title and The Great Mischief. The first outlet opened in 2018 along North Bridge Road, with the name Tipo Pasta Bar.
It quickly grew into a popular dining spot in the Kampong Glam vicinity, beset with long waiting times and hard-to-acquire reservation slots. 
Since then, the brand has gone on to open other outlets with varying specialty concepts, such as gnocchi (Tipo Gnocchi), artisanal pizza (Tipo Pizzeria e Trattoria), and handmade pasta and street snacks (Tipo Strada).
The new Keong Saik outlet will be Tipo Strada's second location. Like its first Novena outlet, it will focus on wallet-friendly specialty pasta offerings. The new venue will also have the same menu as the Novena outlet.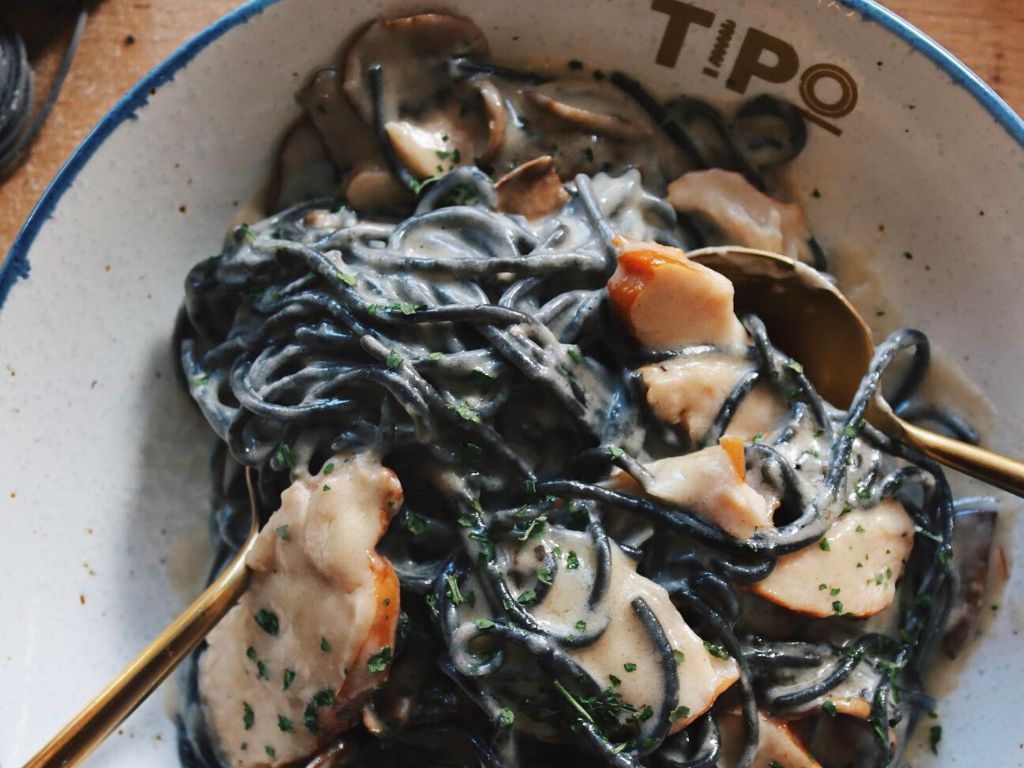 Unlike Tipo Pasta Bar, which allows diners the freedom to create their own pasta from scratch (down to the type of ingredients), Tipo Strada's menu is a tad more fixed. It has a range of pasta options categorised according to different sauces — red, white and pink, which is a hybrid of the two.
Both Tipo Strada and Pasta Bar allow you to choose a pasta type as the base, all of which are handmade in-house. The seasonal rotating selection features a myriad of pasta types, but you can be sure they are hardly conventional. 
Some options have even been jazzed up, such as the chilli and lime fusilli or the coconut and dill creste di gallo.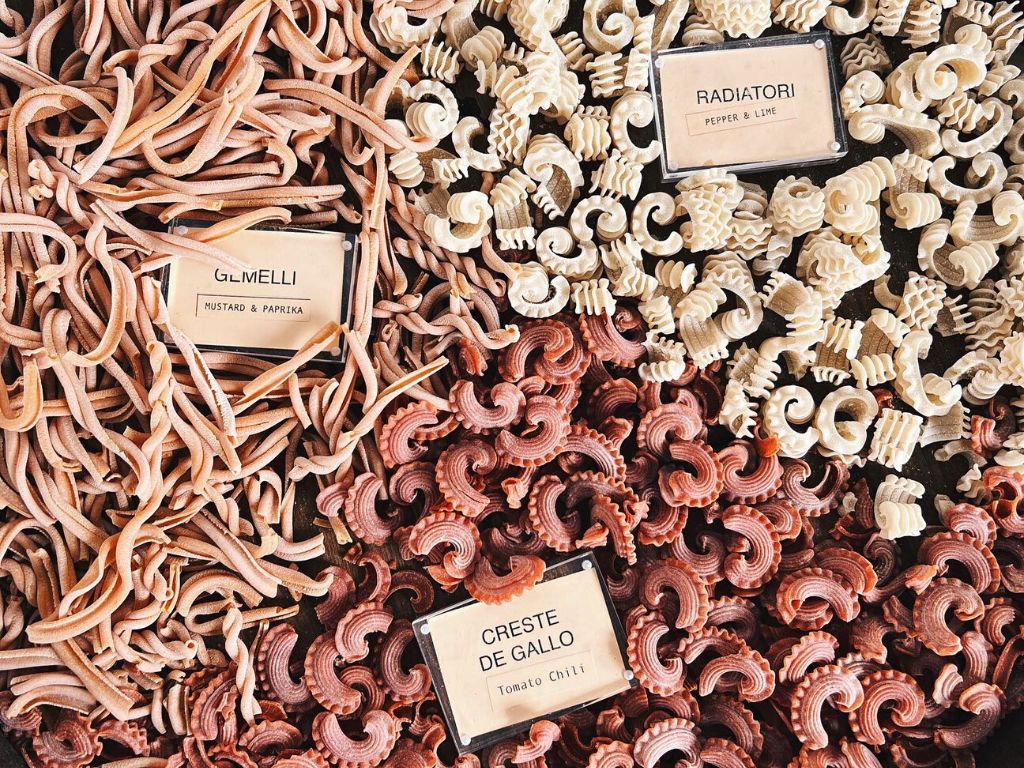 Those who prefer more depth will enjoy the pasta selection under the "red" section, such as the classic no-frills napolitana (S$10.90), or the rich and cheesy beef bolognese (S$15.90).
On the other hand, pasta dishes with white sauces such as the duck carbonara (S$17.90) and truffle mushroom (S$17.50) will provide a creamier, richer profile. If you prefer the best of both worlds, get the popular pink salmon (S$18.50) or the rose duck (S$15.50).
Tipo Strada's menu also includes some favourites that don't fit into any of the classifications, such as the herbaceous chicken pesto (S$16.60) and the black prawn (S$19.90) that's mixed in with squid ink sauce.
You can then finish assembling your dream pasta with a smattering of add-ons, available at extra cost. Consider a sprinkling of chilli flakes (50 cents) for some heat, a silky sous vide egg (S$3) to elevate the texture, and some luscious smoked salmon (S$4) to cap it all off.
There are also some snacks if you need non-pasta sharing plates, including the toasty bruschetta (S$9.90) and a refreshing pear salad (S$12.90).
1 Keong Saik Road, 01-02
Nearest MRT station: Outram Park
Open: Monday to Sunday (8.30am to 9.30pm)
1 Keong Saik Road, 01-02
Nearest MRT station: Outram Park
Open: Monday to Sunday (8.30am to 9.30pm)
---