8 hawker and coffee-shop stalls to visit in Yishun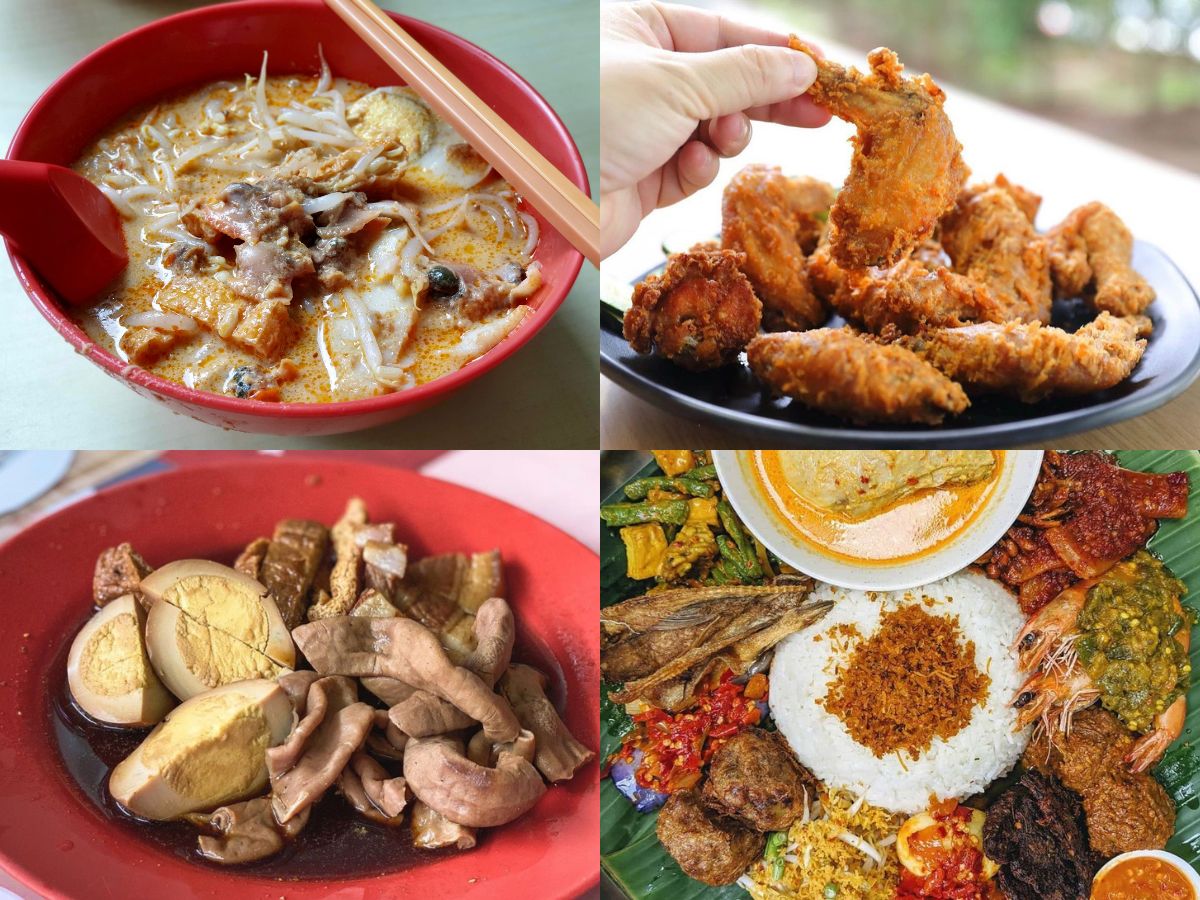 We all know Yishun enjoys a less-than-stellar reputation. Yes, it's been the butt of many jokes, including pointed jabs by streaming service Netflix, which made reference to the neighbourhood in promos for its Stranger Things series.
As a former resident of Yishun, it amuses me to see it in the news for all the wrong reasons. Because if you live in this part of town, you'd know that it's a region teeming with food gems — both old-school and new. 
This guide will zoom in on coffee-shop and hawker options, because those in malls such as Northpoint City — a thriving food hub in its own right — need little introduction. 
Nestled within unassuming HDB blocks and lively hawker centres, these stalls are unpretentious and underrated — many of them well-kept secrets among residents.
Here are eight hawker and coffee-shop stalls to check out the next time you venture to the north of Singapore.
1. 928 Yishun Laksa 
928 Yishun Central 1, 01-155
Open: Monday to Saturday (7.30am to 7pm)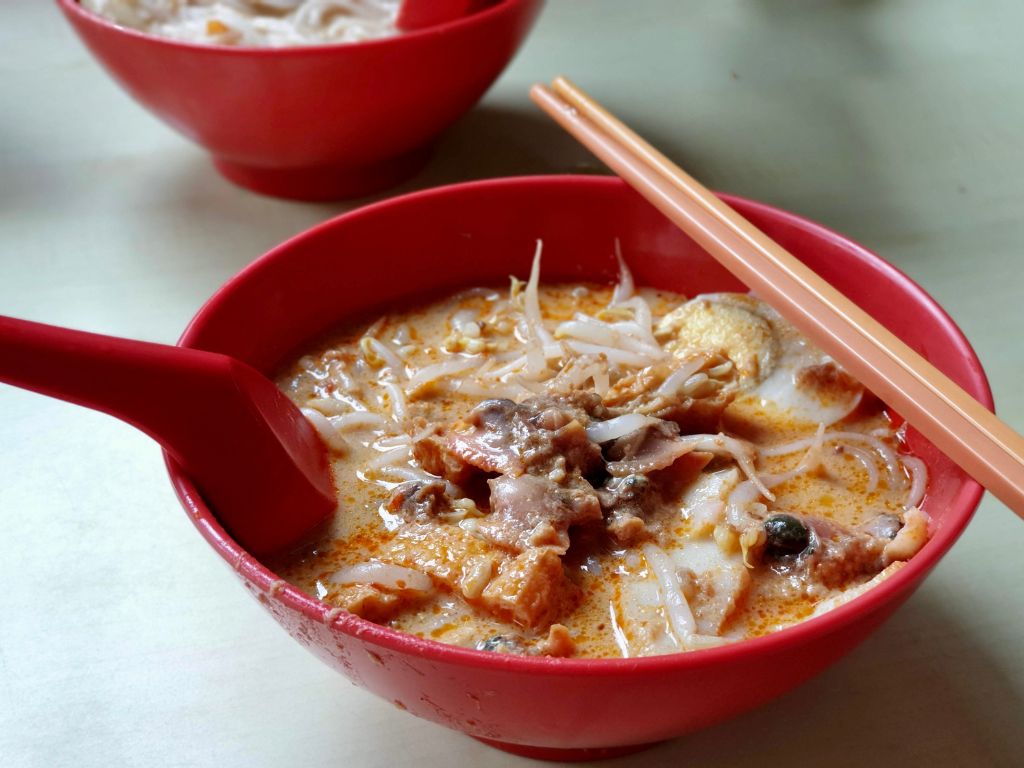 Why visit? This fuss-free stall is a stalwart in Yishun, serving homely, unpretentious bowls that are consistently good. Each bowl is packed with rich flavours and boasts al dente noodles with plenty of ingredients in a thick, creamy broth — no wonder it draws snaking queues during peak hours.
Price range: $
Crowd faves: The laksa (from S$3) features fishcake, hard-boiled egg, tau pok (fried tofu puffs), cockles and beansprouts with your choice of noodles. We recommend adding extra cockles (S$1) for a truly unbeatable experience.
2. Yishun 925 Chicken Rice
Blk 1, 925 Yishun Central, 01-249
Open: Daily (11am to 8.30pm)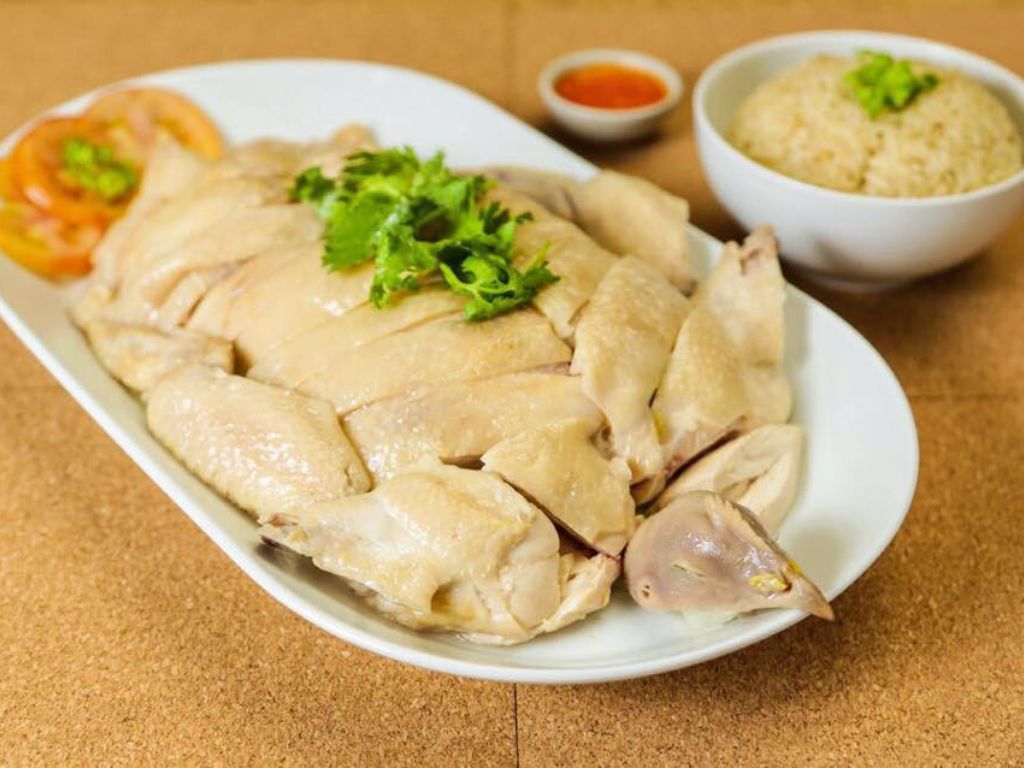 Why visit? Residents in the area swear by this chicken rice purveyor — and the queues during lunch hour are testament to this. Glistening and soft chicken pieces are drenched in a flavourful sauce and paired with fragrant, slightly oily rice that has just the right amount of bite. The meal feels light but is oh-so-satisfying.
Price range: $
Crowd faves: Only steamed chicken is served here (sorry, roast-chicken fans). You can opt for the basic chicken breast rice (S$3.50) or order the chicken drumstick rice (S$5) if you prefer more tender and juicy meat.
3. Hai Xian Zhu Zhou
233 Yishun Street 21, 01-472
Open: Thursdays to Tuesdays (6am to 3pm)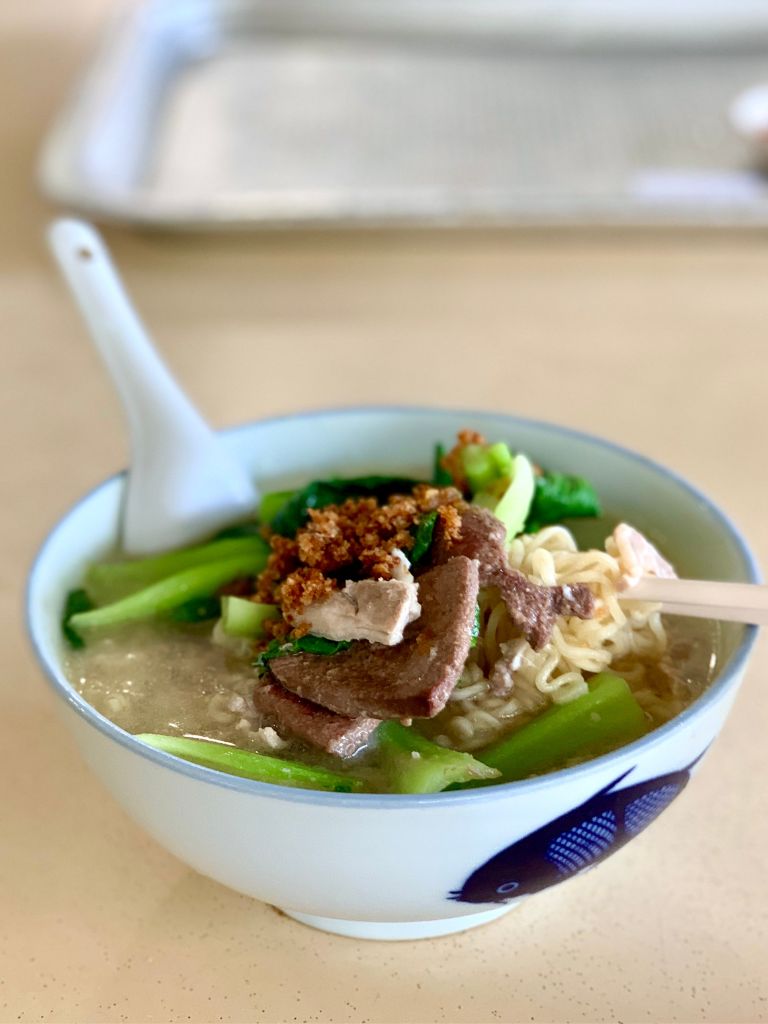 Why visit? Although this stall sells a variety of porridge, it's most famous for its ke kou mian (or Koka instant noodles). Be prepared to wait if you're there during peak hours, as each flavourful bowl is cooked a la minute and comprises springy instant noodles in a rich broth that's topped with vegetables and other ingredients. 
Price range: $
Crowd faves: The pork Koka noodles (S$3.50) are a standout, with each bowl heaped with lean pork meat, minced meat and pork liver. Opt for an egg (50 cents), which gives your soup a creamy texture. The meat is perfectly marinated and the broth is not too salty. If you prefer a kick, go for the tom yum Koka noodles (S$3.70). This is intense and not for the faint of heart.
4. Coba Coba
156 Yishun Street 11, 01-106
Open: Wednesday to Monday (8am to 7.30pm)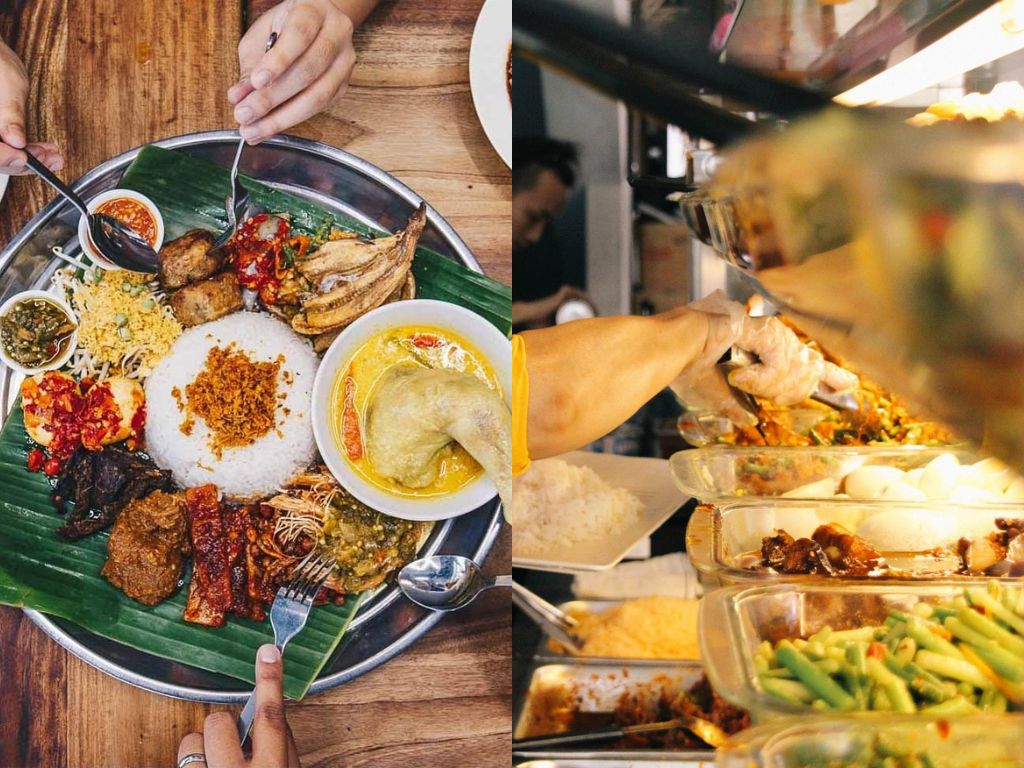 Why visit? Well-loved by residents in the area, Coba Coba is a homely eatery that serves amazing nasi padang and nasi ambeng (sharing platter). While it's not air-conditioned, it's airy and spacious, with plenty of seating. Choose from the plethora of Malay-Indonesian dishes that are available in single and communal servings.
Price range: $$
Crowd faves: If you wish to try a bit of everything, its deluxe nasi ambeng (S$43.90 for two pax) is your best bet. The generous serving has a combination of dishes, such as udang balado hijau (spicy shrimp), ikan kering (dried fish), ayam kalio (chicken in spiced coconut gravy), sambal goreng (stir-fried tofu, tempeh and long beans), and begedil. 
If you want to go for individual dishes, the beef rendang, tahu telur (Indonesian tofu omelette), lemak siput sedut (sea snail) and sotong sumbat (stuffed squid) are highly lauded, too.
5. Chef Kin HK Wanton Noodle
Blk 632, Yishun Street 61, 01-14
Open: Daily (7.30am to 8pm)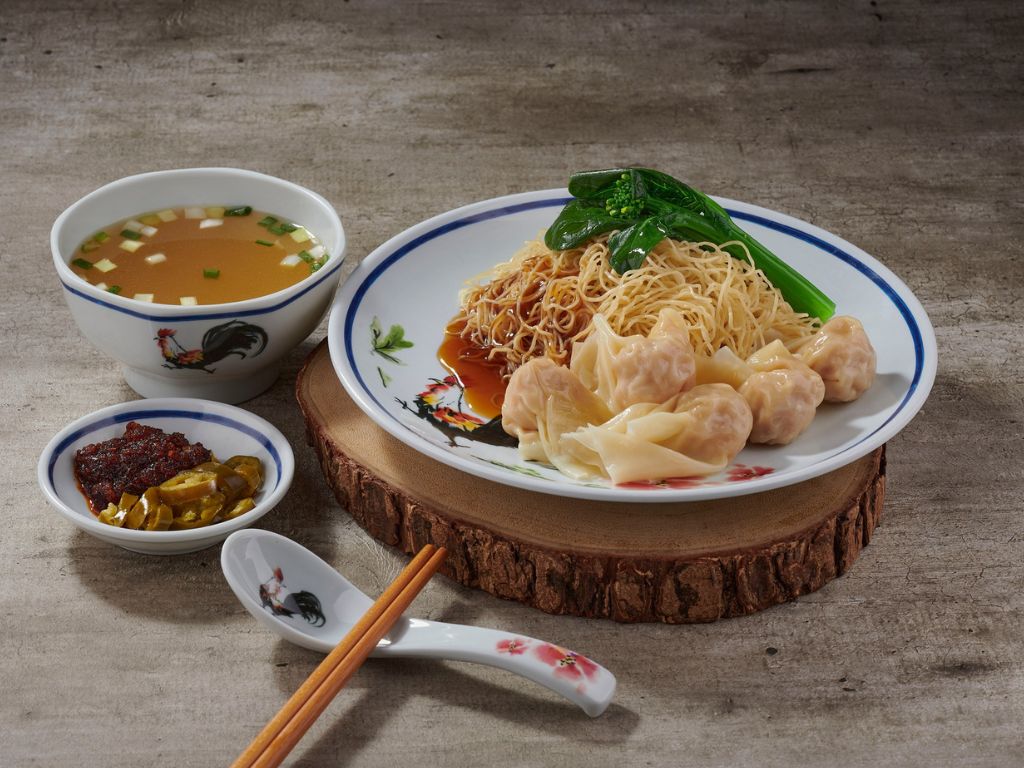 Why visit?  Opened by former Crystal Jade head chef Chan Wing Kin, this eatery sells restaurant-quality Hong Kong-style wonton noodles at coffee-shop prices. The noodles here are made from duck eggs instead of chicken eggs, and its broth has a rich umami flavour. With bright red walls and a large photo of a smiling chef Kin, it's hard to miss.
Price range: $
Crowd faves: The HK wanton noodle (soup) (S$5) is a must-have — it's a hearty bowl of springy egg noodles topped with silky, plump wantons and drenched in a light golden broth. Alternatively, opt for the HK braised beef brisket noodle (dry) (S$6.50) that features tender, savoury beef brisket with a decent amount of fat.
6. Ah Tan Wings
Yishun Park Hawker Centre, 01-40, 51 Yishun Avenue 11
Open: Wednesday to Monday (11am to 9pm)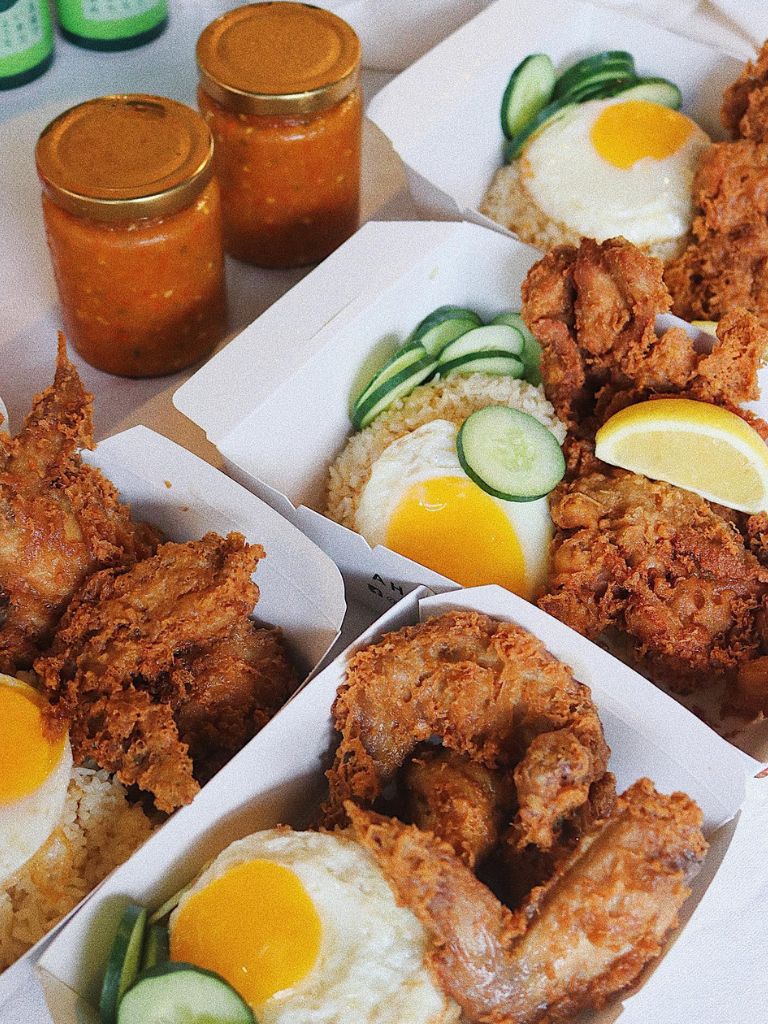 Why visit? As its name implies, Ah Tan Wings specialises in chicken — specifically, of the shrimp-paste kind, otherwise known as har cheong gai. The fried chicken here is crispy and fragrant, and when paired with rice and a fried egg, makes a satisfying meal.
Price range: $
Crowd faves: The Wing Wing Meal (S$5.70) is a popular choice, comprising two shrimp-paste wings with rice, egg and chilli. Otherwise, the Atas Cutlet (S$7.20) is great for big eaters, boasting a large shrimp-paste fried cutlet that will have you holding your stomach in satiation.
7. Nasi Lemak Ayam Taliwang
Yishun Park Hawker Centre, 01-33, 51 Yishun Avenue 11
Open: Tuesday, Wednesday, and Friday to Sunday (6.30am to 7pm), Thursday (7am to 7pm)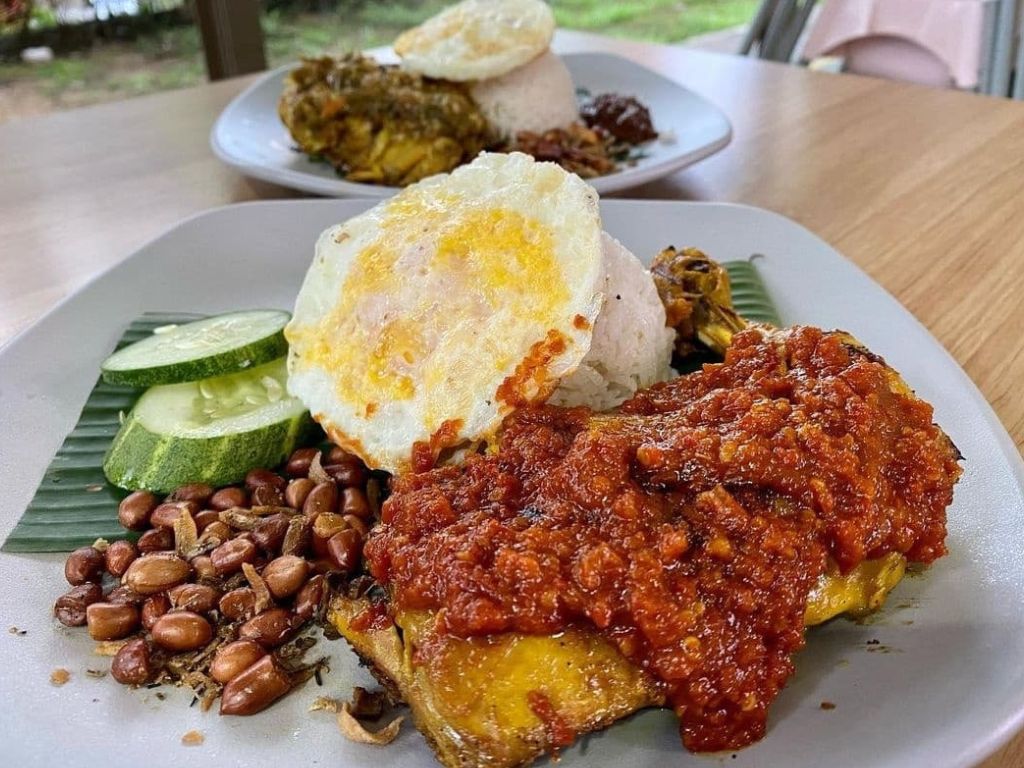 Why visit? This Michelin Plate recipient's OG stall in Yishun has been a favourite among foodies in the area. It serves a generous plate of Indonesian-style nasi lemak that's accompanied by a large chicken leg heaped with homemade sauces.
Price range: $
Crowd faves: You can't go wrong with its signature nasi lemak ayam taliwang (S$6.20). The chicken is well-marinated in its homemade taliwang sauce, with a taste that's a wonderful mix of sweet, spicy and tangy. It combines delightfully with coconut rice, egg and ikan bilis for a textured meal. You can also try the nasi lemak ayam cabe ijo (S$6.20), which is served with green chilli mixed with ikan bilis, and is equally piquant and satisfying.
8. Ho Heng Kway Chap
Chong Pang Hawker Centre, 01-140, 105 Yishun Ring Road
Open: Daily (8.15am to 7pm)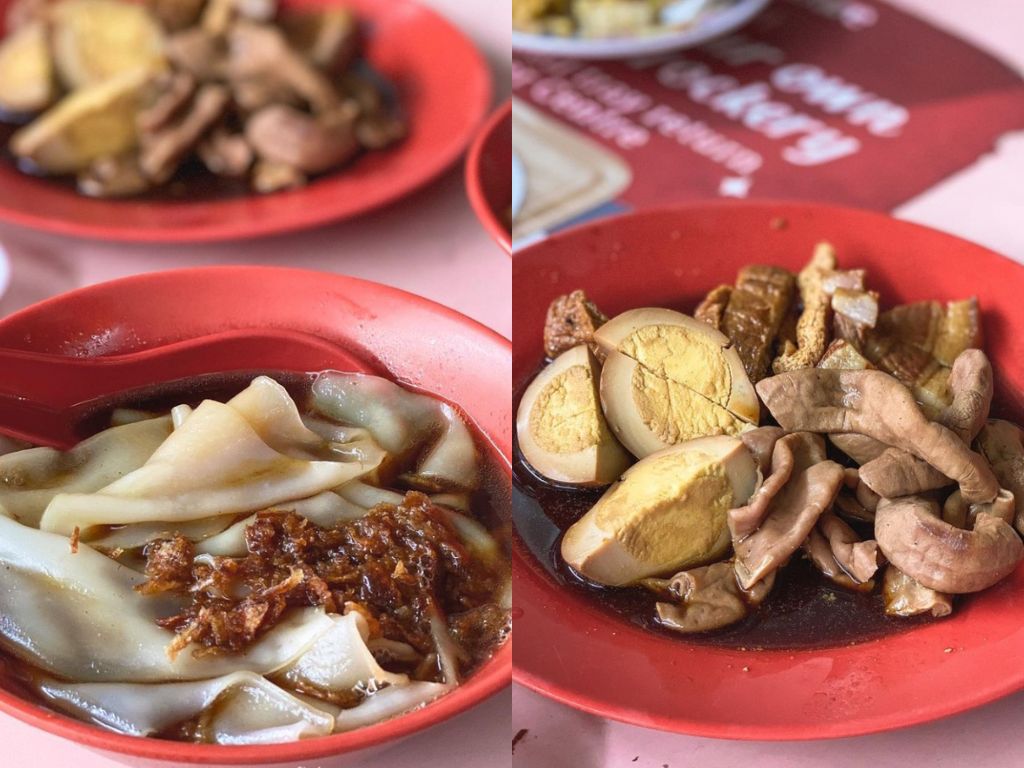 Why visit? There's nothing quite like a comforting bowl of kway chap on a rainy day. Ho Heng Kway Chap exudes an old-school feel, serving a fuss-free but filling plate of braised ingredients doused in a savoury, slightly herbal sauce and paired with a warm bowl of silky kway. Simple, but it hits the spot every time.
Price range: $
Crowd faves: Kway chap for one (S$4.50), which comes with a generous portion of braised items such as braised pork belly, egg, tofu puffs and innards, chilli and a big bowl of kway. 
For more ideas on what to eat, read our guides to Jurong West and Tanglin. 
Yishun 925 Chicken Rice's Ang Mo Kio, Jurong, Serangoon, Bukit Panjang and Potong Pasir outlets, as well as Coba Coba, Chef Kin HK Wanton Noodle, Ah Tan Wings and Nasi Lemak Ayam Taliwang, are on GrabFood and offer free delivery (up to S$3 off) with GrabUnlimited. You can also book a ride to any of these eateries.