Brace yourself, Initial D fans — 'Fujiwara Tofu Shop' opens in Singapore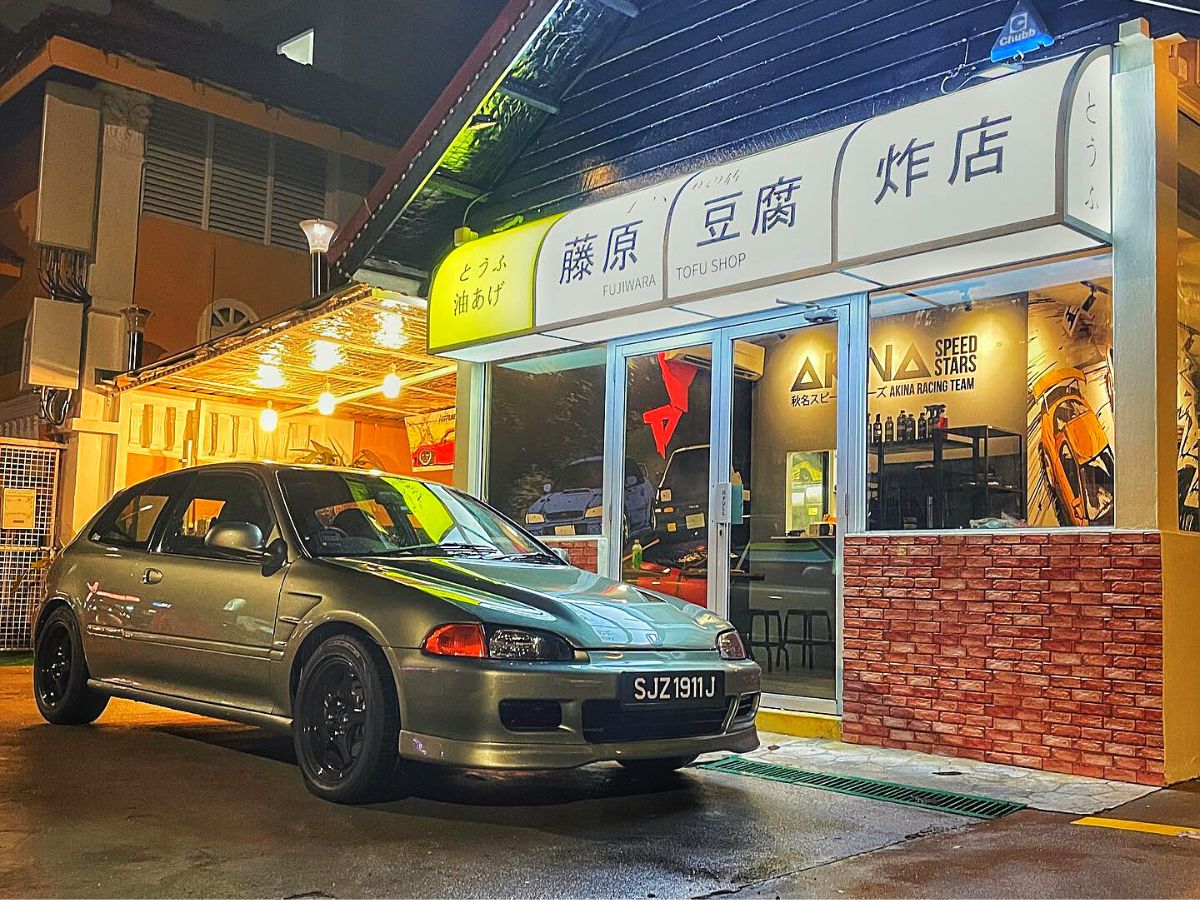 Calling all Initial D fans — the "Fujiwara Tofu Shop" concept cafe is in Singapore!
The snazzy store along Sims Avenue is an homage to the iconic tofu shop that's home to Takumi Fujiwara, the protagonist in the classic street racing manga-turned-anime series Initial D. 
In the manga/anime, Fujiwara is the son of legendary street racer Bunta Fujiwara, who owns the tofu store.
Initial D fans will instantly recognise the nostalgic four-panelled storefront signage with a singular orange-tinted panel — a glorious backdrop for anyone looking to recreate their favourite shots from the series. Trueno AE86 not included, of course.
This is the first Initial D-inspired cafe in Singapore, which means fans no longer have to make the tiring drive down to the Fujiwara Tofu Shop's outpost in Selangor, Malaysia.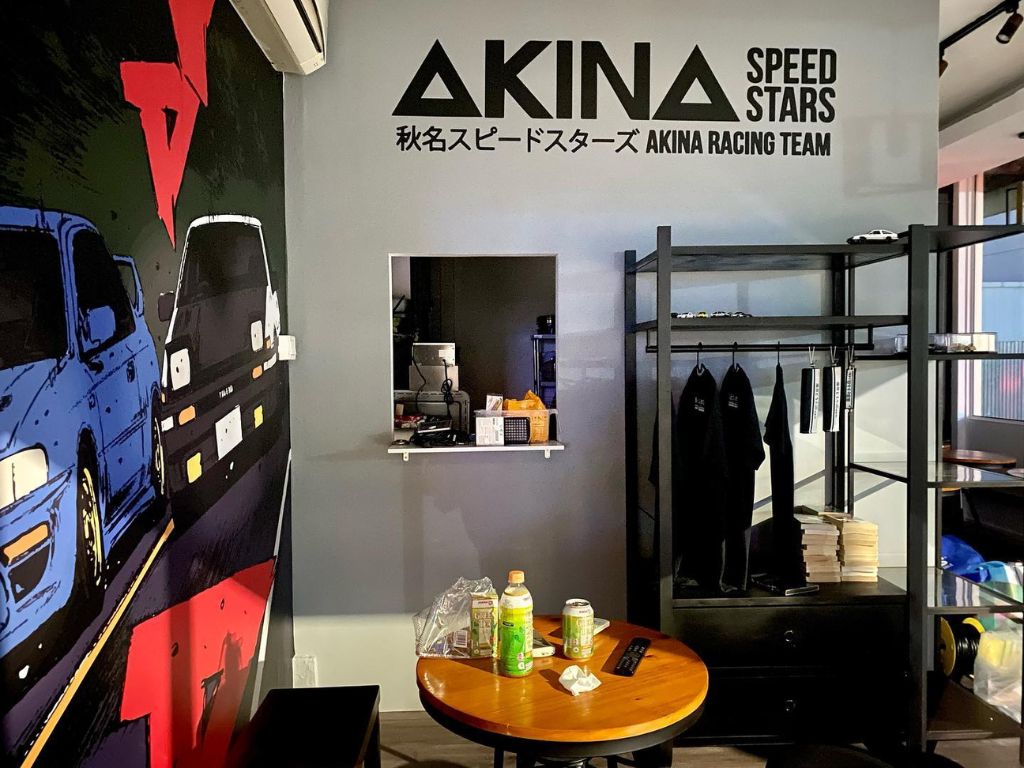 The cafe officially opens on Feb 14. We were told by brand representatives that the menu is still being fine-tuned, so we won't get any official menu sneak peeks yet.
But if the name "Fujiwara Tofu Shop" and the menus of other overseas outlets are any indication, we can expect hearty Japanese classics such as curry rice and gyudon.
That and, obviously, all things tofu, including comforting tau huey (beancurd) and soy milk. With the shop open until 2am, it could make a good late-night supper spot.
According to its Instagram account, you can also expect "nice finger food, drinks and merch".
The store welcomes Initial D fans who are hoping to get a sleek shot of themselves, or their cars, with the Instagram-worthy facade. In fact, its operators have placed yellow ramps to facilitate that crucial photo op, and social media is already flooded with stunning shots from Singapore's automotive aficionados.
Be warned, though, the turn in is tight. But we trust Initial D fans will be able to effortlessly manoeuvre their cars around, if you catch my drift.
169 Sims Avenue, 01-02
Nearest MRT station: Aljunied
Open:  Tuesday to Sunday (6pm to 2am)
169 Sims Avenue, 01-02
Nearest MRT station: Aljunied
Open:  Tuesday to Sunday (6pm to 2am)