Review: Aisyah Restaurant — head straight for the braised mutton noodles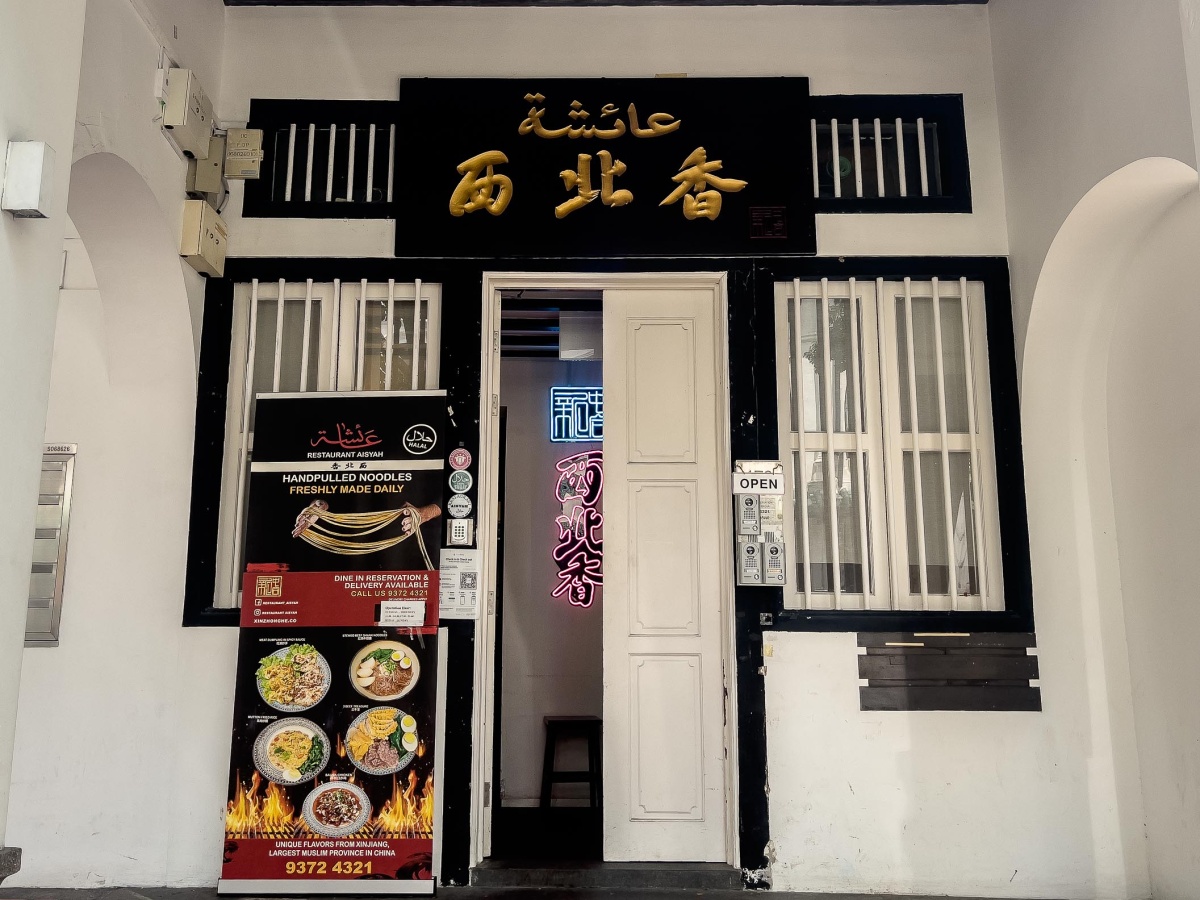 Aisyah Restaurant opened in 2020 at the height of the Covid-19 pandemic
It offers affordable Xinjiang cuisine and is Muslim-owned 
The eatery's braised mutton noodles, dry spicy beef noodles and fried chicken dumpling are must-haves
But its cumin prawn fried rice and kailan with money belly were bland
Opened in April 2020 at the height of uncertainty, especially in the F&B world, Aisyah Restaurant stands out among the gaggle of successful Telok Ayer restaurants that cater to a higher-end audience.
Not only does Aisyah Restaurant offer affordable Xinjiang cuisine, but it's also Muslim-owned, which is welcome news for diners looking for halal food in the area.
Perhaps it's also a happy coincidence that Aisyah Restaurant is sandwiched between Thian Hock Keng Temple and Masjid Al-Abrar, suggesting a meeting of faiths and cultures at the intersection of food. And who doesn't love a good intersection?
Before we go on, here's the backstory.
For the uninitiated, Xinjiang is the largest autonomous region in China and is a melting pot of different ethnic groups, famously known for its central Asian leanings.
It's home to the Uighur ethnic minority, and the Hui and Dongxiang communities, which means that the food is predominantly halal. Xinjiang also sets itself apart from the rest of China by offering dishes that feature mutton front and centre — as opposed to other parts of China, where pork is more commonly consumed.
Xinjiang's diverse intersectionalities of cuisine are on display at Aisyah Restaurant, where the menu features some of the region's favourites — braised mutton and big-plate chicken.
The menu also offers dishes that make liberal use of seasonings such as cumin, chilli powder, cinnamon, garlic, and saffron, reflecting Xinjiang's culinary influences from the Tibetans, Mongolians, Persians, and Turks.
Our verdict
What it's good for
Unsurprisingly, the hand-pulled noodles took rightful place as one of the best iterations of this dish I've had thus far.
On the evening of my visit, I had the braised mutton noodles (S$16.80) served in a bowl brimming to spilleth over, as the oft-quoted parlance goes. It was an immensely flavourful presentation of noodles — soft, springy and evidently hand-pulled — in a clear broth skimmed with an intoxicating slick of oil, red from the immersion and emulsion of mutton and chillies.
There's also a thick-cut daikon in this that lends suitable sweetness to an impressively savoury dish paired, though, with a miserly share of half a hard-boiled egg and a stalk of green — I could hardly protest generous portions of either.
Still, the star of the show was undoubtedly the mutton ribs that were incredibly tender and, I'm glad to report, without any of the undue gaminess often associated with the meat and, for some, a dealbreaker. Put all those doubts aside, I assure you.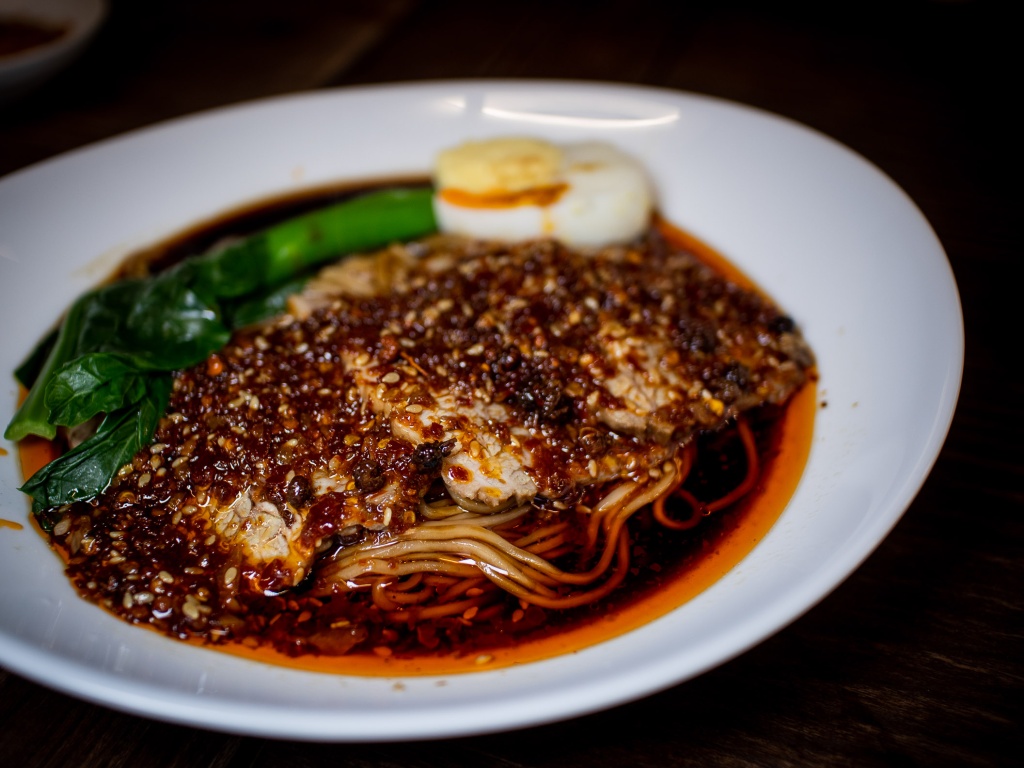 The dry spicy beef noodles (S$15.80) come a close second, a bold blend of spice and sweetness that will make any spice-lover giddy with excitement. The treatment of sauce here also differs from the mutton noodles in that it's made mainly with soya sauces and — I'm guessing — oyster sauce, so that it resembles something close to what you'll get in wonton noodles. Still, if you're spice-averse, the heat here will surprise you.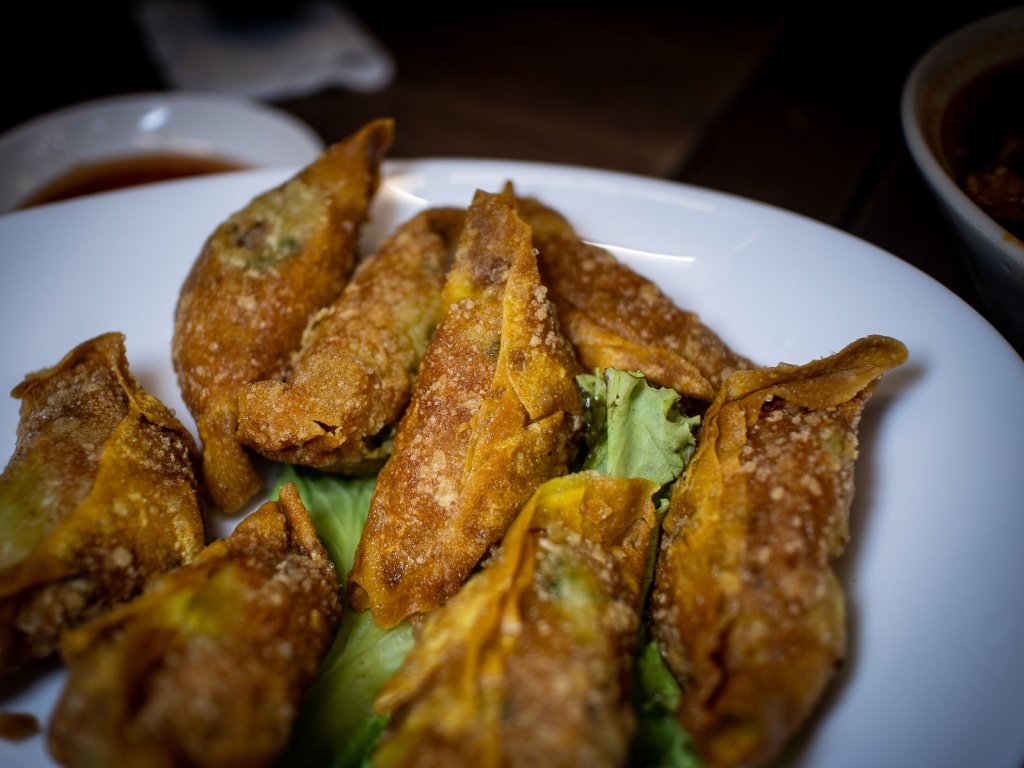 I also liked the fried chicken dumpling (S$14.80 for eight pieces) mainly because it's unapologetically fat and plump, but also because of the options it offers. You can choose from a filling of beef, mutton or chicken cooked in either spicy sauce (S$15.80) or soup (S$13.80), or fried, which I chose.
What it could improve on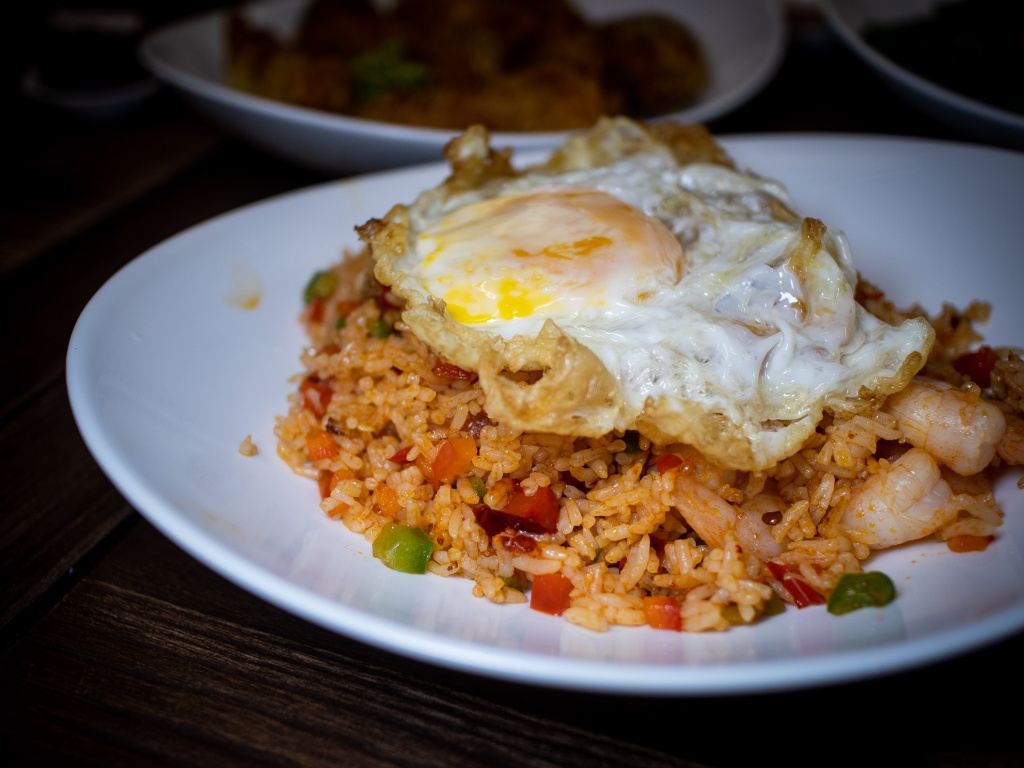 Seduced by the promise of a mouthful of fragrant spices and an intoxicating wok hei (smoky aroma), I ordered the cumin prawn fried rice (S$12.80). Sadly, this plate was the perfect embodiment of why I have trust issues with fried rice.
What it lacks in salt is further exacerbated by a cumin seasoning that does nothing to the fragrance and mouthfeel of the dish. I would go as far as to say it was bland, veering on tasteless.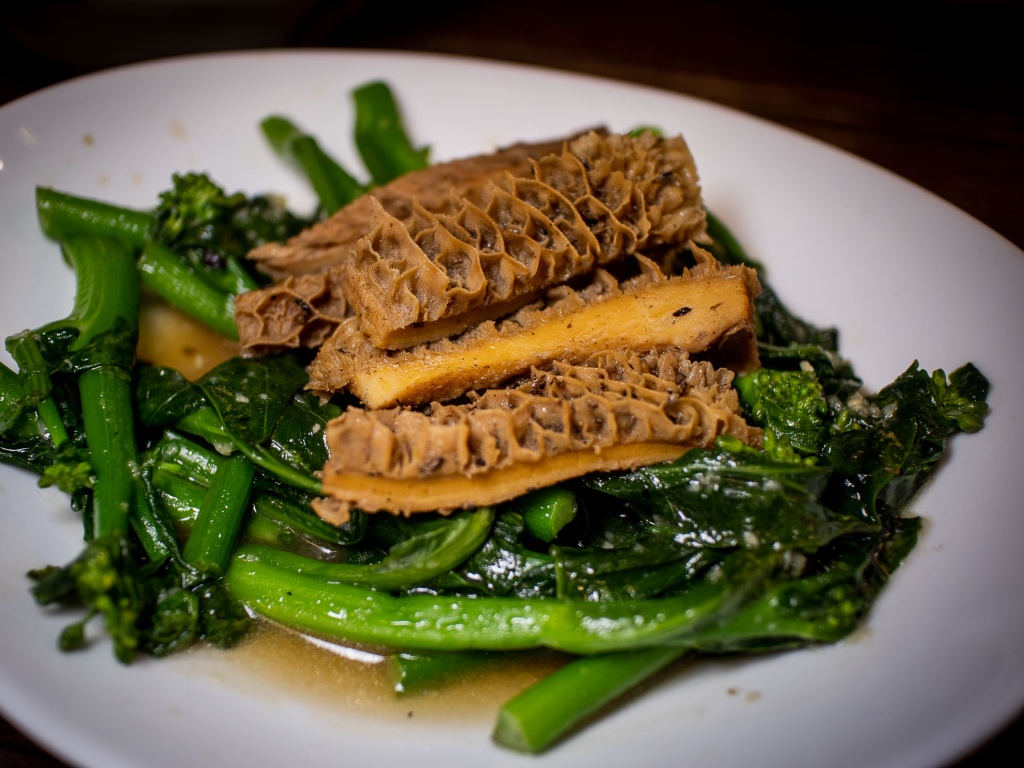 In an effort to include more vegetables in my diet in 2022, I also tried the kailan with money belly (S$15.80).
It featured simply cooked and tender slices of tripe that were let down by a kailan stir-fry that tasted too healthy (read: bland) for what I imagined a solid stir-fry in its class should be. I suspect the eatery took away my beloved MSG for something solidly your-body-is-your-temple. Someone on a clean diet, I'm certain, would love this.
Our quick takes
Is it conducive to conversation? Aisyah Restaurant is a cosy joint, meaning everyone is near everybody else. Conviviality and conversation are most encouraged, I'm sure.
Is a reservation necessary? Yes. Seats fill up pretty fast, so do make a reservation here.
How to get there? The nearest MRT station is Telok Ayer, on the Downtown line. Aisyah Restaurant is sandwiched between Thian Hock Keng Temple and Masjid Al-Abrar, and mere metres from Amoy Street Food Centre.
Book a ride to Aisyah Restaurant.
176 Telok Ayer Street
Open: Tuesday to Thursday (11.30am to 2.30pm, 5.30pm to 9pm), Friday to Sunday (11.30am to 9pm)
176 Telok Ayer Street
Open: Tuesday to Thursday (11.30am to 2.30pm, 5.30pm to 9pm), Friday to Sunday (11.30am to 9pm)
---