New restaurant from Hokkaido serves affordable Japanese kaiseki cuisine, lunch sets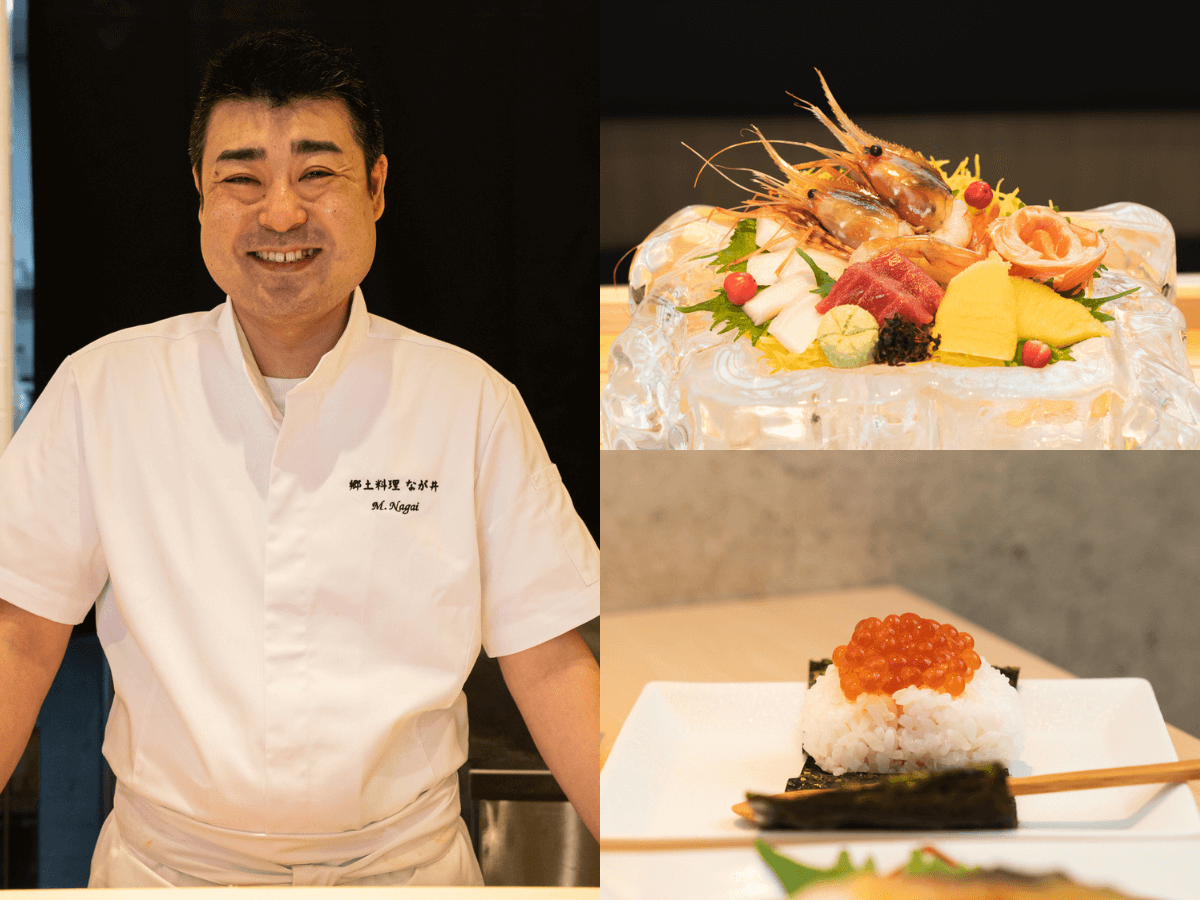 If you're on the lookout for quality Japanese kaiseki cuisine at affordable prices, the new Nagai Hokkaido Cuisine is dishing out some wallet-friendly options.
Having been around for almost 30 years, the restaurant's original Sapporo store is a storied one. It is best known for being a favoured food haunt of politicians and celebrities, including Japan's Imperial family.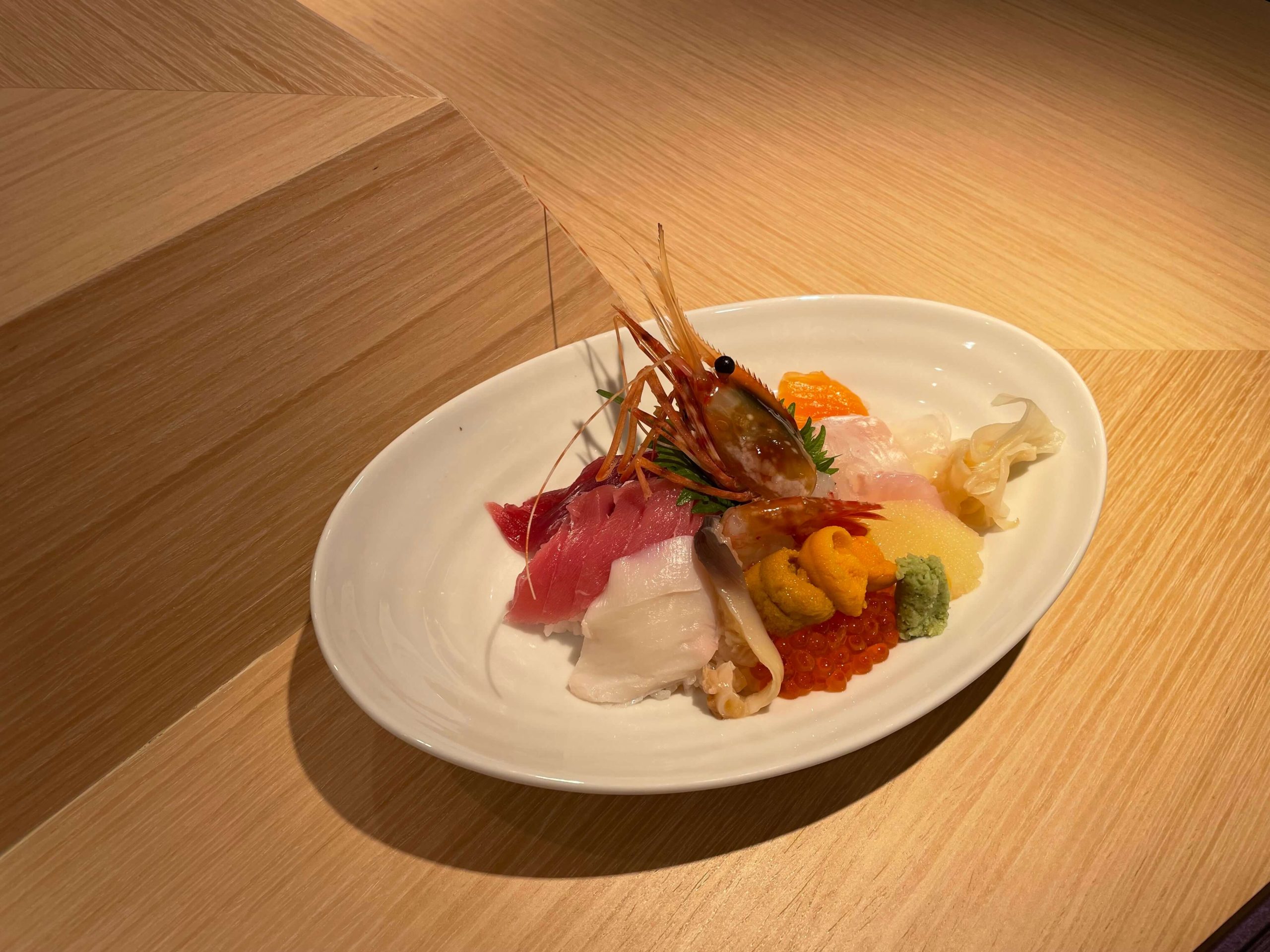 Its launch in Singapore in December 2022 marks its first-ever foray beyond Hokkaido's borders. At its helm is chef Makoto Nagai, 42, who had been heading up the original restaurant; his father, Shinichiro Nagai, founded the eatery back in 1993.
Nagai is very centrally situated at Suntec City's Eat At Seven Japanese food enclave, which also plays host to popular joints such as Tendon Kohaku and Una Una.
The setting is quiet and cosy, perfect as a spot for dates or business lunches, too. 
The food
Chef Nagai prides himself on serving up incredibly fresh ingredients, some of which are specially flown in from Hokkaido.
Those looking to indulge should go for Nagai's omakase menus, which are its specialty. Diners can choose from four menus at varying price points — S$98, S$138, S$198 and S$380.
HungryGoWhere tried the six-course S$198 menu, comprising an appetiser, its signature hand-carved ice plate sashimi, a grilled dish, a chef's special, a main course and a dessert. 
As is common in kaiseki cuisine, the exact dishes will vary depending on the season, so you can be sure that you are served ingredients that were harvested in their prime.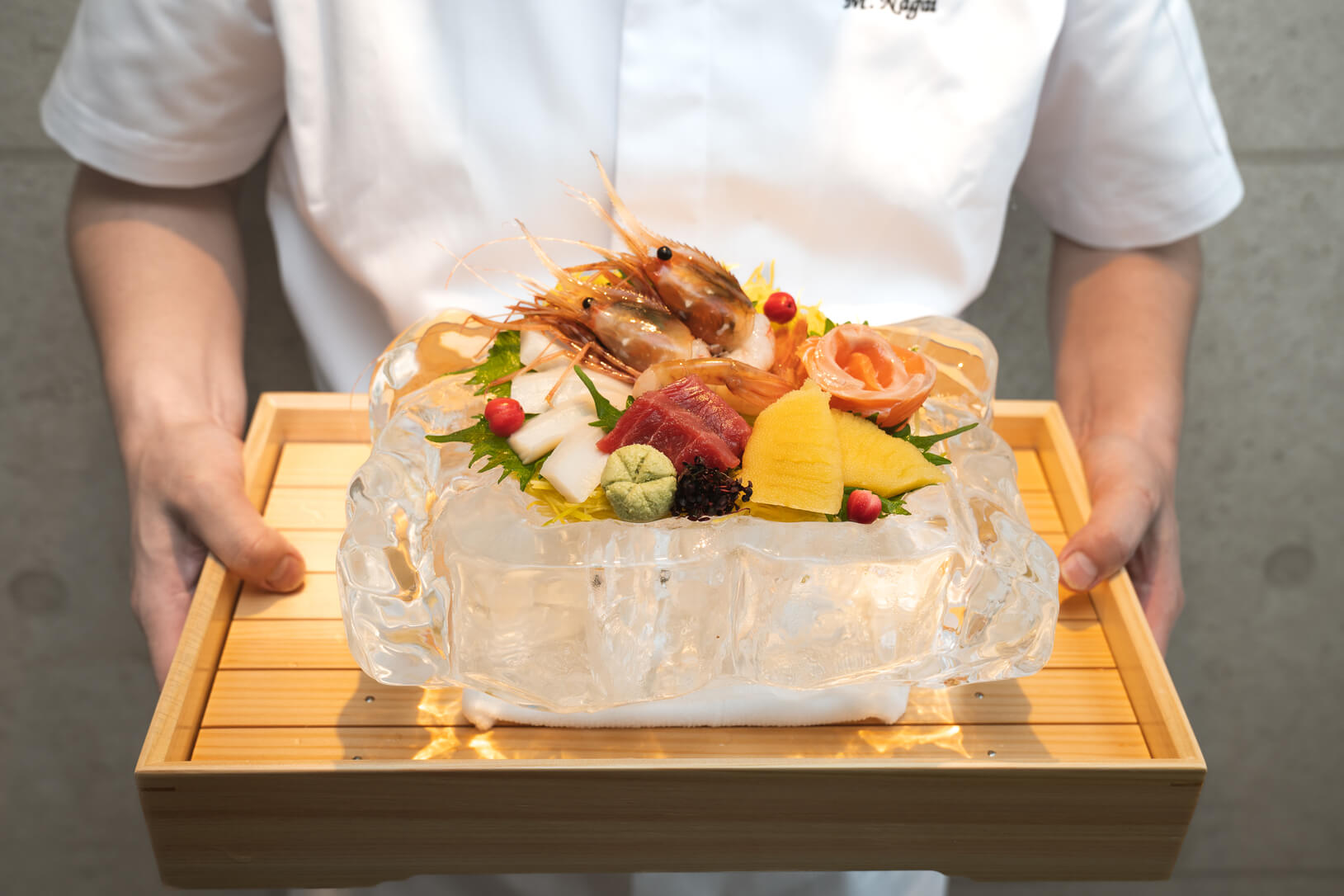 For example, the sashimi course we were served included hirame (flounder), botan ebi (shrimp), as well as kazunoko (herring roe), a seasonal fish that is consumed as part of the new year festivities in Japan.
The dishes have one thing in common, though — they feature some of Hokkaido's best-loved food products.
The grilled dish we were served — a sashimi-grade awabi (abalone) — was marinated in sake and Hokkaido butter before being carefully grilled and plated. As did the dessert — a comforting bowl of warm sweet potato and Hokkaido milk ice cream.
For a more conservative meal, diners can take their pick from 15 lunch set menus, comprising a main course, chawanmushi (steamed egg), miso soup and pickles.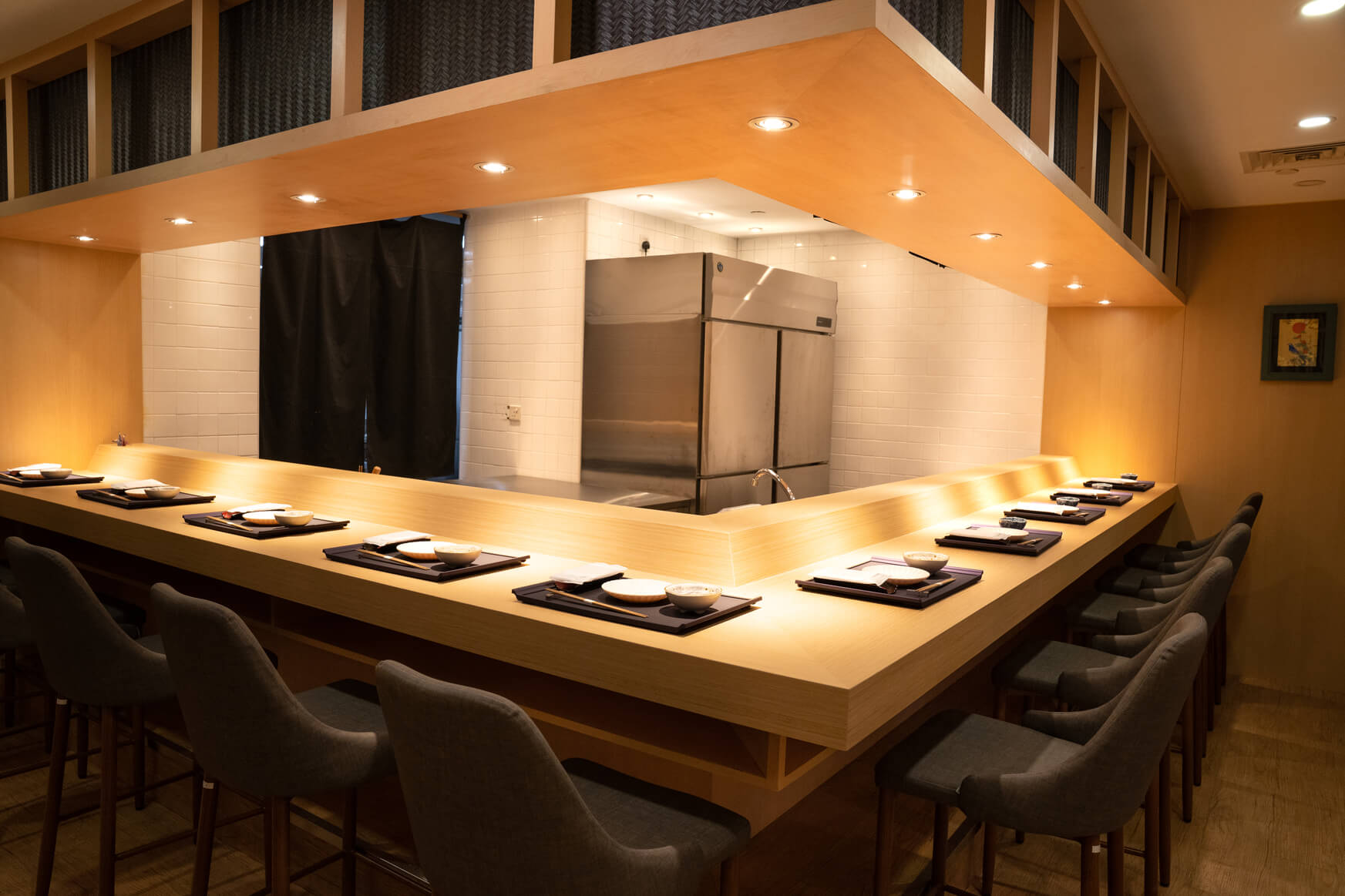 For its lowest price point of S$28, diners have a choice of four mains: Yakitori (grilled chicken skewers), chicken tempura, grilled saba, and tempura.
Otherwise, more options are available from S$35 to S$48, including a grilled hokke (mackerel) and sashimi set with wagyu roast beef (S$36).
Fans of sashimi will love its decadent premium kaisen don set (S$45), featuring ikura (salmon roe), uni (sea urchin) and botan ebi served atop fluffy granules of Japanese rice.
Book a ride to Nagai Hokkaido Cuisine.
Suntec City Tower 1, 03-314, Eat at Seven, 3 Temasek Boulevard
Nearest MRT station: Promenade
Opens: Mondays to Sundays (11.30am to 3pm, 5.30pm to 10pm)
Suntec City Tower 1, 03-314, Eat at Seven, 3 Temasek Boulevard
Nearest MRT station: Promenade
Opens: Mondays to Sundays (11.30am to 3pm, 5.30pm to 10pm)
---