20 Questions with cocktail maestro Roger Yip of Hopscotch
20 Questions is a HungryGoWhere interview series with the who's who of the F&B sector. 
Call Roger Yip from craft cocktail bar Hopscotch a serial entrepreneur and he's quick to brush off the label.
Yet his portfolio of ventures would suggest otherwise.
In his first year at university, he was already running mobile bartending startup Mixes from Mars, which has popped up at high-profile events such as the Singapore Grand Prix. He did this while pursuing a Bachelor of Accountancy course at the Singapore Management University.
Then, at 23, he founded Hopscotch, then housed within the courtyards of the Red Dot Traffic Building (now the Maxwell Chambers Suites) along Maxwell Road.
Today, Hopscotch has two outlets at Gillman Barracks and Arcade@The Capitol Kempinski. Yip also launched the popular modern Peranakan restaurant Cherki in the Central Business District last year.
On the side, he helps four former schoolmates with other non-F&B ventures, such as branding and advertising agency Story Box Collective.
"We didn't plan for it to happen," the 31-year-old says with a shrug. "A lot of the opportunities came by chance."
We first met at Hopscotch's Capitol store in May, after he returned from a holiday in Bali. Yip comes across as a jokester who's friendly and down-to-earth, striking an easy rapport with our team. His staff rib him playfully in the kitchen, too.
He proudly introduces the bar table, which his team built painstakingly by hand during the renovation process. They are behind much of Hopscotch and Cherki's carpentry work, including the feature walls at both Hopscotch outlets. And instead of splashing out extra money on marketing, he decided to buy a camera and learn how to photograph drinks for Hopscotch's menu.
It's these little details that speak volumes of Yip's DIY spirit and passion for his brands.
Though he confesses he hasn't had time to prepare for our interview, Yip is a natural in front of the camera, responding gamely to our questions with his brand of humour and depth.
Here's a lightly edited excerpt of our interview:
1. You ventured into F&B in your teenage years. What, exactly, got you hooked on this industry?
At that time, I was 16, working part-time as a banquet server at Swissotel to get some extra pocket money during the school holidays.
I remember being asked to help pour drinks at the bar. The customers would ask me: "What wine do you have?" I'd tell them: "We've got red wine, white wine." But I got very confused when it got to the spirits, rum and all that. I had to look at the bottles.
2. Describe, in a nutshell, your F&B journey and various ventures.
The idea was conceived when I was working at a bar called Bar Bar Black Sheep. I started drinking, because that was already after junior college. My friends and I always had this idea of opening a bar together someday.
One day, a friend took me to Bar Stories. I showed a bit of interest and the staff asked if I wanted to work there. I thought that wasn't a bad idea. So I worked as a barback, basically washing glasses. I tried to taste every drink and asked what they put inside… I found it very interesting.
They also took part in a lot of events and the Bar Stories manager asked if I wanted to help out at a party for a friend of his. I went and people started asking me for my namecard. They took down my number, and so, the Mixes from Mars business started from there. This was right before university.
I continued doing this while at university. I didn't do well in school obviously, haha.
(The now-defunct) Mars Bar also came about from (a conversation with) one of our event clients, who asked if we wanted to take up a spot at Duxton Hotel.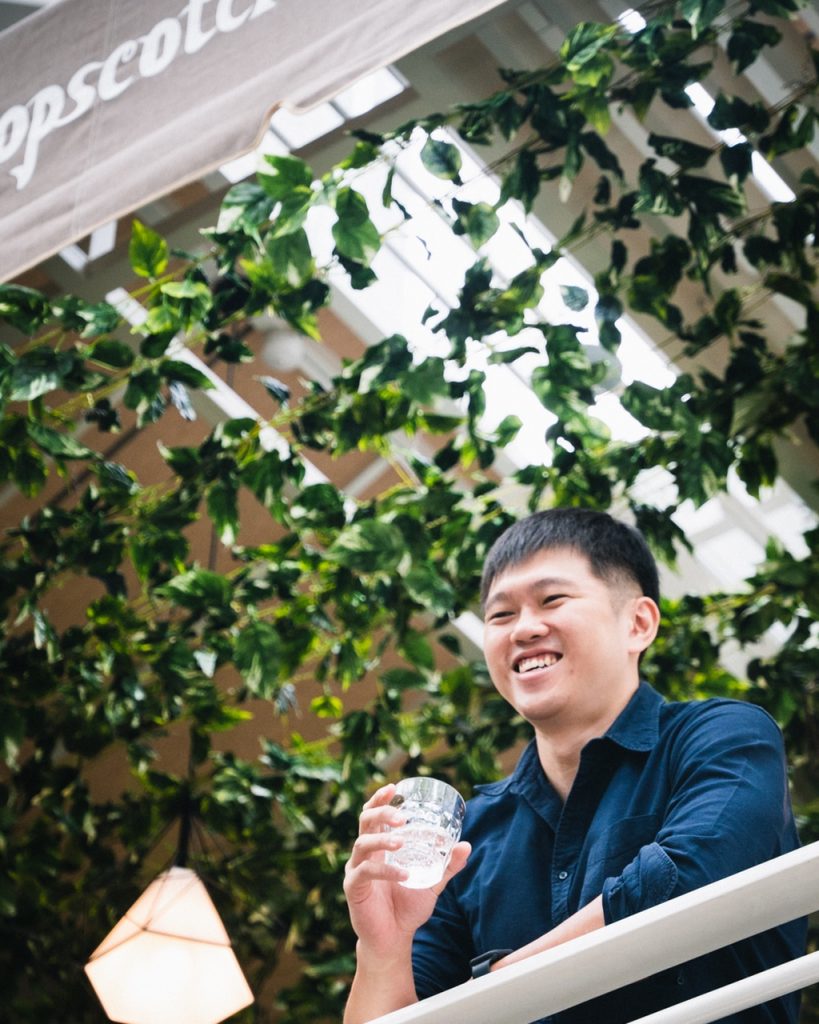 Hopscotch was founded in 2014. I took a gap semester. After that, I had to rely a lot on my partners (from Bar Stories) to help out with everything.
Our lease at Red Dot Traffic Building ended in 2017.
In 2018, we reopened Hopscotch at Gillman Barracks. It's quite discreet, far and deep in, so it was a struggle in the first year. Then it got better. 2019 was pretty decent and events were doing well. But in 2020, Covid hit. That time, we took a small hiatus.
Last year, we launched Cherki. I've always loved Peranakan food. I like the intensity of the flavours, herbs, aromatics, and the spices. But with Peranakan restaurants, there's always this backstory where chefs want to recreate their grandmothers' recipes. I don't have that. I just really love Peranakan food.
3. You went from making cocktails to helming a full-fledged restaurant, Cherki, in the CBD. How did you raise the capital for these ventures?
We started from Mixes from Mars. Events don't require a lot of capital, so we slowly built a pool of money there. Even when we went to Mars Bar at Duxton, we didn't have to renovate anything; it was all there. We just had to bring in alcohol, glasses and that kind of thing. Costs were quite minimal.
But the first and biggest slap was when we opened Hopscotch at Maxwell. We renovated everything ourselves and built our bar. It became a tradition we hold till today. We didn't engage any interior designer, so that saved us a lot of costs.
4. What are the must-haves at Hopscotch?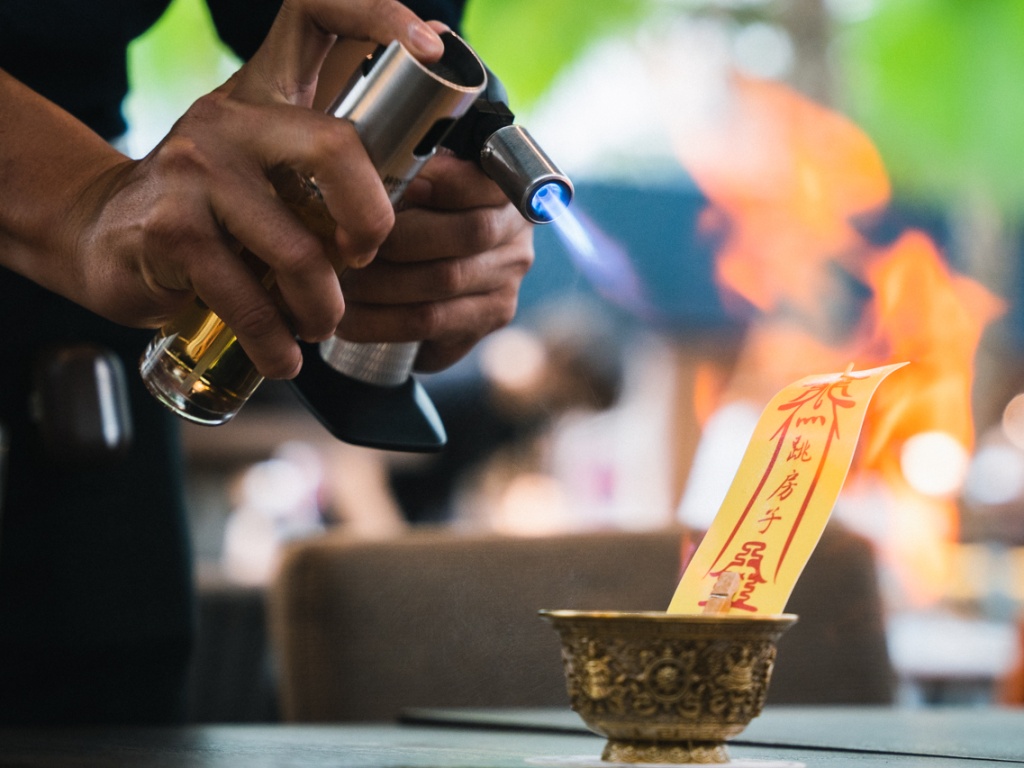 For drinks, we have the Lucky Charm. At that time, there was the I Not Stupid movie. It said "go to Guanyin, burn the charm and mix it with water", so I thought let's make something cool. This used to be something that people did in Chinese culture for blessings, but it's slowly diminishing.
The drink is made with intense flavours such as cempedak scotch, which we try to mellow with things like peppermint and jaggery, a type of sugar.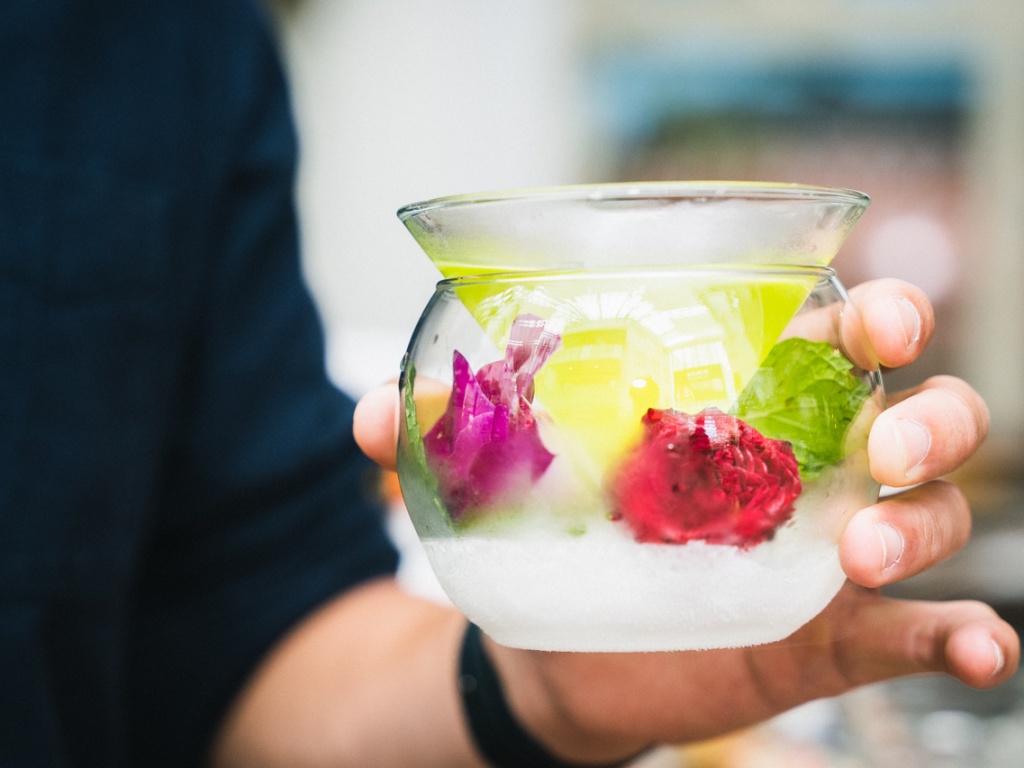 The second drink is Garden City Sling. It's shaped in a dome, similar to Gardens by the Bay, which has a flower dome. Inside, we've a display of flowers and greenery, to showcase Singapore's green landscape and flora. The smoke contains an orchid-flavoured scent. Orchids are our national flower. We wanted to impart some multisensory experience to all our drinks.
For Curtain Call, the backstory is that we always try to design a drink that represents the area we're in, because we've always been located in places with artsy, cultural, historical buildings. We called it Curtain Call to show appreciation and pay tribute to Capitol Theatre, having hosted international and local stars since the 1930s. We had the idea of using ingredients sourced from around the world. For example, we use verjuice, which is of French origin, a juice of unripened grapes.
Food was something a bit newer to us. We wanted to create Western food with a Singaporean fusion element to it.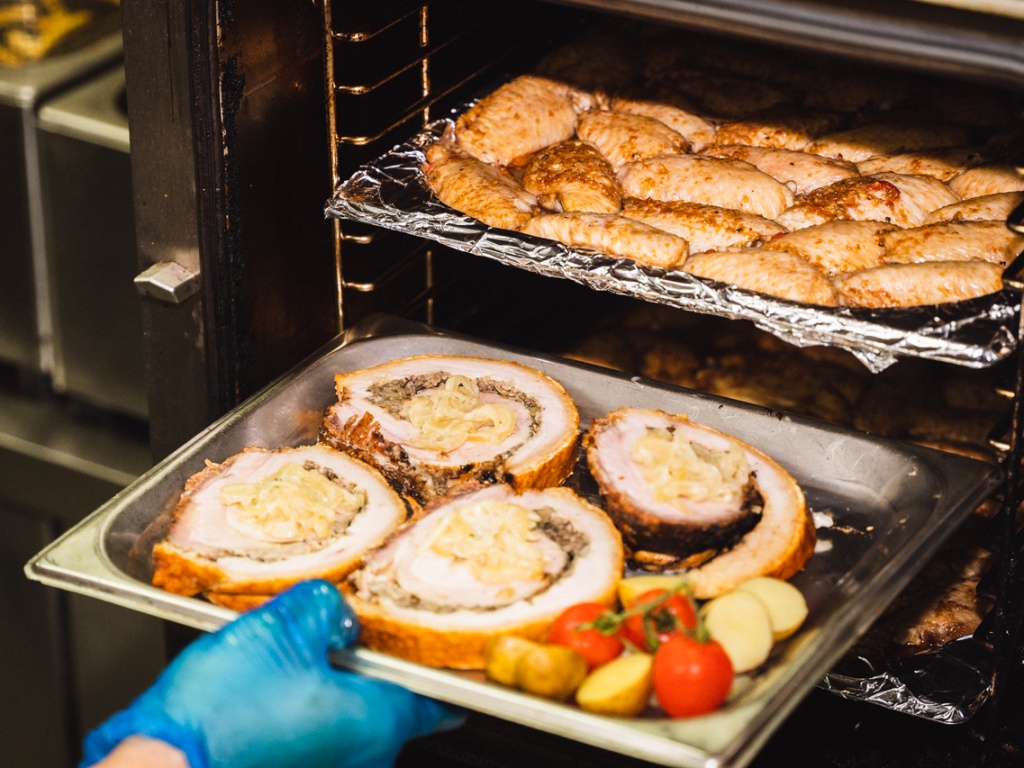 5. What's your proudest achievement so far?
Building an effective team that can resonate with our interests.
6. The key to a successful F&B business?
In F&B, you've to get your hands dirty, so don't be afraid to get into it. You being involved is one part. The other part is establishing a strong team that works with you.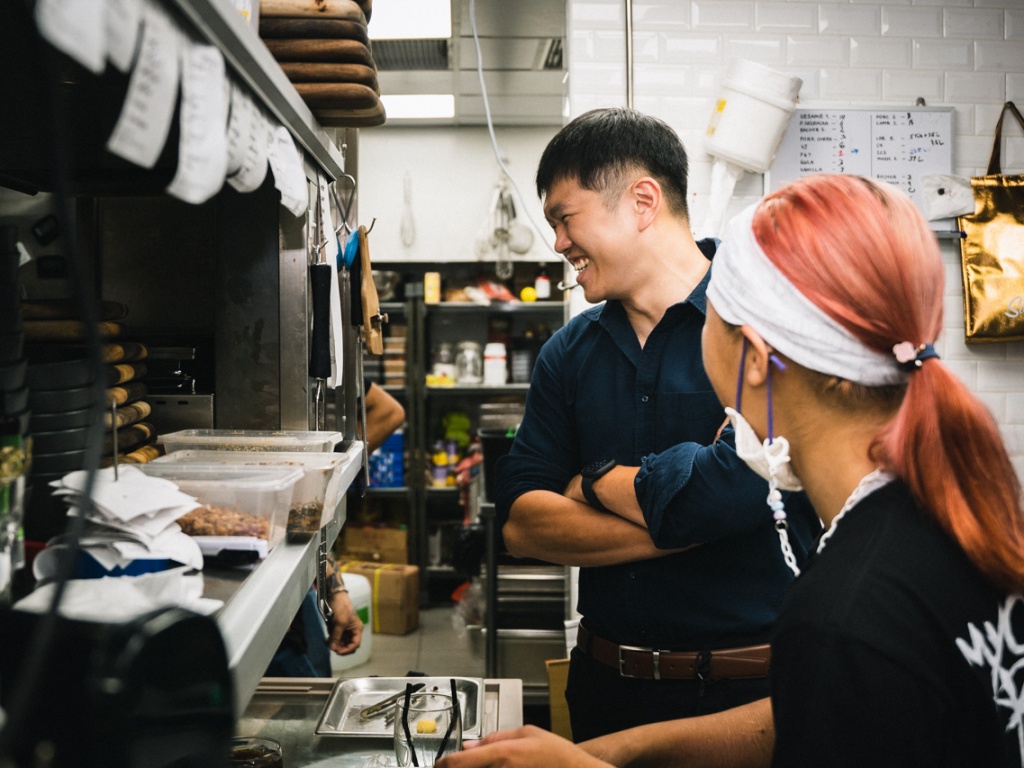 7. Biggest lesson you've learnt from your ventures?
Always be quick to adapt.
During the lockdown, we tried to defray a lot of our costs as much as possible. Fortunately, at that time, we had only the Gillman Barracks unit. Our land is state-owned and they were kind enough to extend it rent-free for us, which we were very appreciative of.
It was tough. We told our staff we'd pay them for a good two weeks while they find part-time jobs. After that, we did some delivery, but it wasn't sustainable. Luckily, that lasted about two months.
After that, (nightlife) came back with a vengeance. For some reason, everyone was drinking a lot. That was in 2020.
2021 was worse. We had that two-pax, five-pax, two-pax (restriction on dining in) — change here, change there.
8. Did you ever feel that your youth put you at a disadvantage?
We never saw it that way. We always felt we were in our own world, doing our own thing.
9. What makes a good bartender?
The first thing that comes to mind is making drinks, but it's a lot more than that. It comes from the word "bartending" — you're tending to the bar. It's not just about making good drinks, but tending to the customers in front of you. You're managing the cleanliness, and making sure there's a good system around how the bar's maintained and that everyone's having a good time.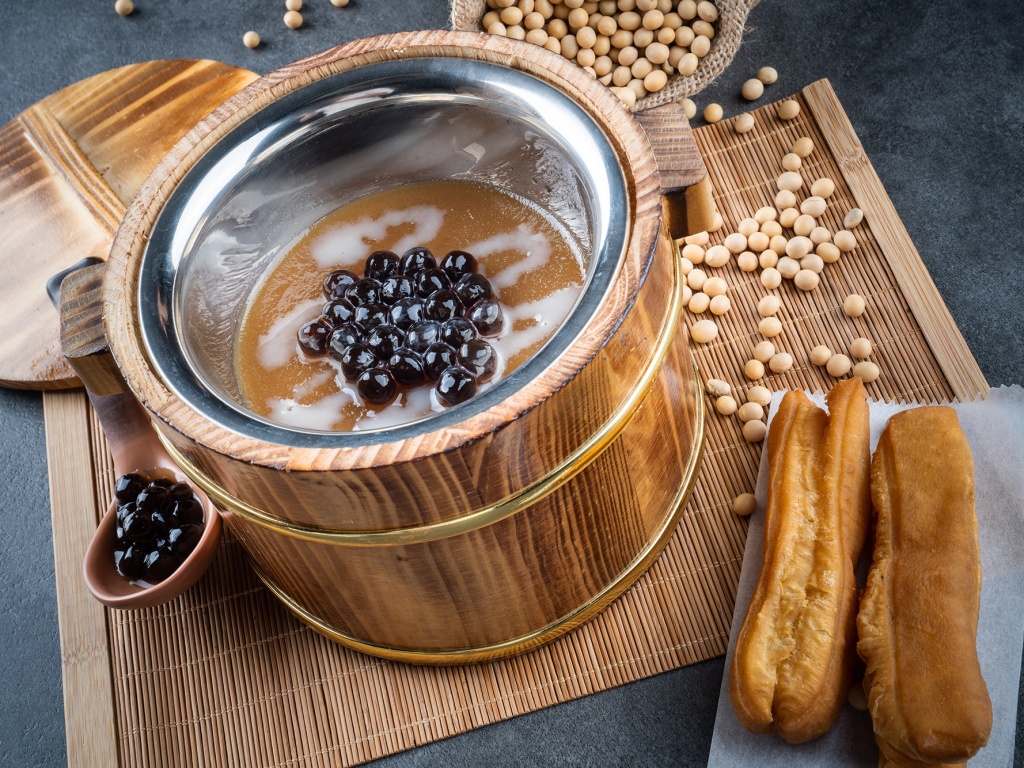 10. Favourite cocktail you've created?
Blood and Tears. It pays tribute to our forefathers who built Singapore. It's a medley of elements that represent the blood, sweat and tears. We have the blood part represented by the blood orange cointreau.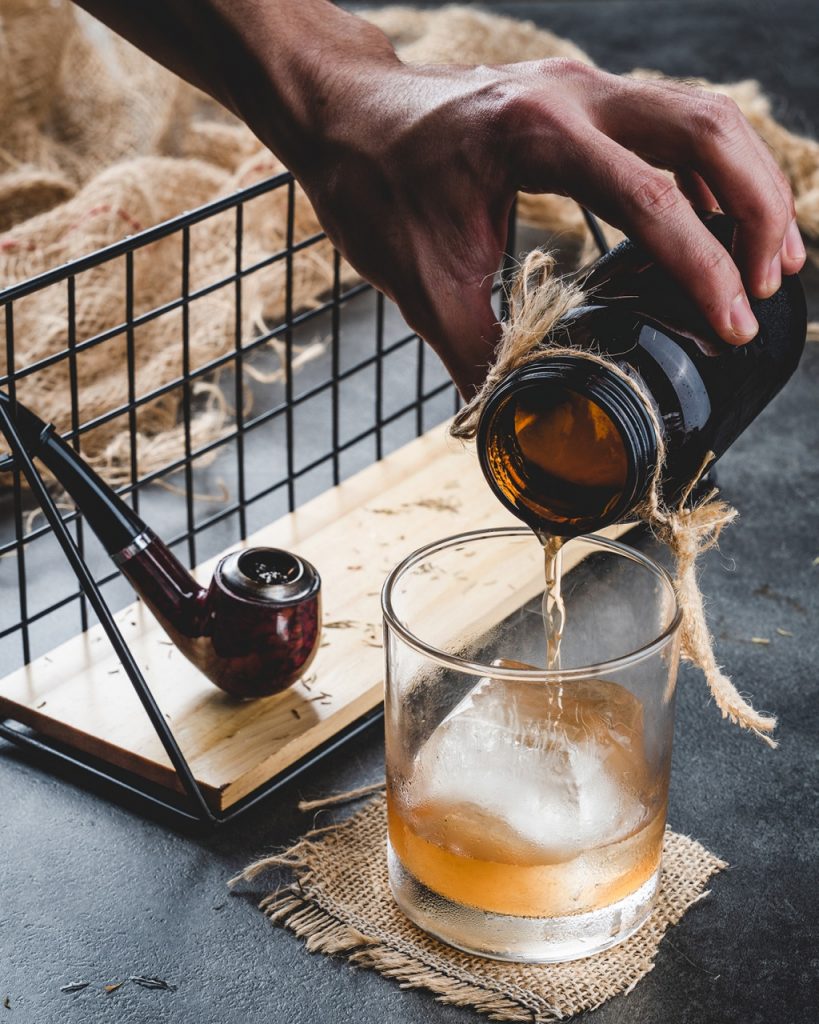 We wanted to name it Blood, Sweat and Tears, but the sweat sounded a bit disgusting, haha. We added a bit of salt inside, so you can taste it. And the drink's on the strong side — it represents the deep emotions that transpired when they were fighting for our future. And there's a hint of sweetness at the end of the drink, which represents the fruits of their labour that we're reaping today.
We also have a fun drink called Top Scorer made with Brand's chicken essence, a fun take on the top scorers drinking chicken essence. The drink comes with a paper plane — with a quiz — and a small table, which represents a school table.
11. If you had to create a cocktail that represents your life, what would it look like?
What came to mind are the Anything and Whatever drinks. You open a can, but you don't know what's inside. It's unpredictable; you don't know when you've to react, what to prepare for. Something might happen — you've to be prepared to deal with every situation.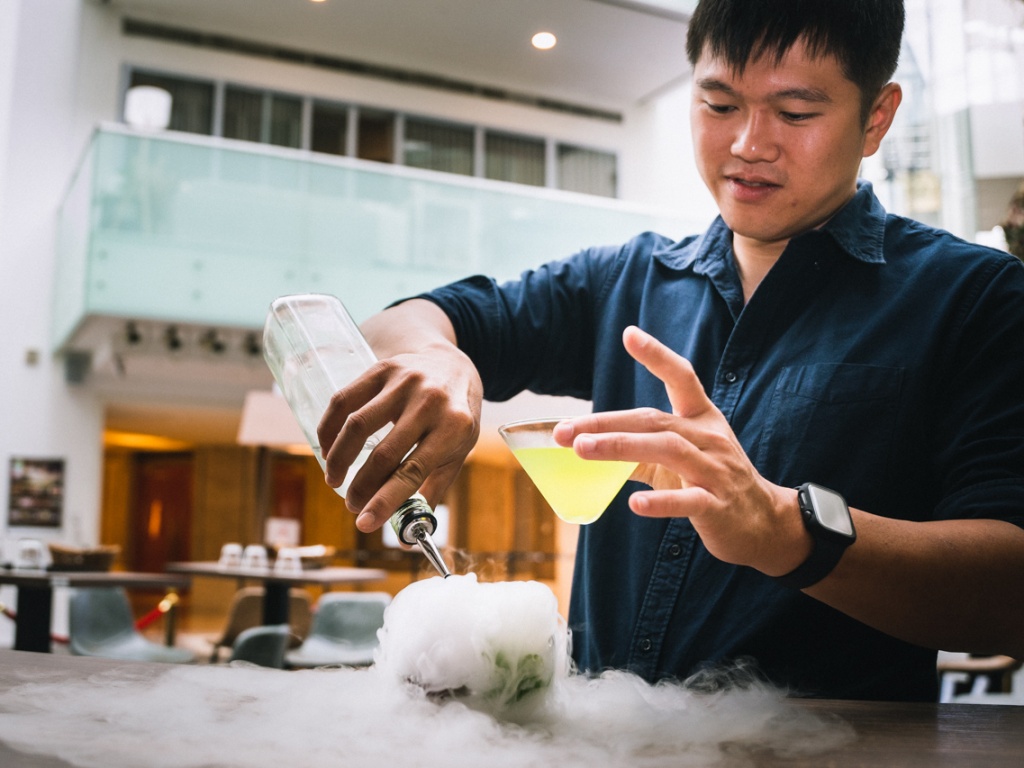 12. How would you describe Singapore's cocktail scene, and what has changed?
It's picking up quite a bit. At one point, when we came in, we thought that was the start of a cocktail culture in Singapore, where you've people going around to appreciate cocktails. It took some time for people to accept it. Compared with a lot of other bars, our crowd is mainly local. Tourists usually go to those on the Asia's 50 Best Bars list.
13. What's a day in the life of Roger Yip like?
I end my day with a list of things to do for tomorrow. I try to fulfil them, but it's hard most of the time.
At any point, you find yourself at this outlet, that outlet, (putting out) some kind of fire. Suddenly, someone is sick here and "can you please help"? Or "hey, today's reservations here are very crazy; can you help fix this thing?" or "eh, we're out of this; can you help transfer this?" I go to whichever outlet has the biggest fire to put out. The list of things to do is never-ending.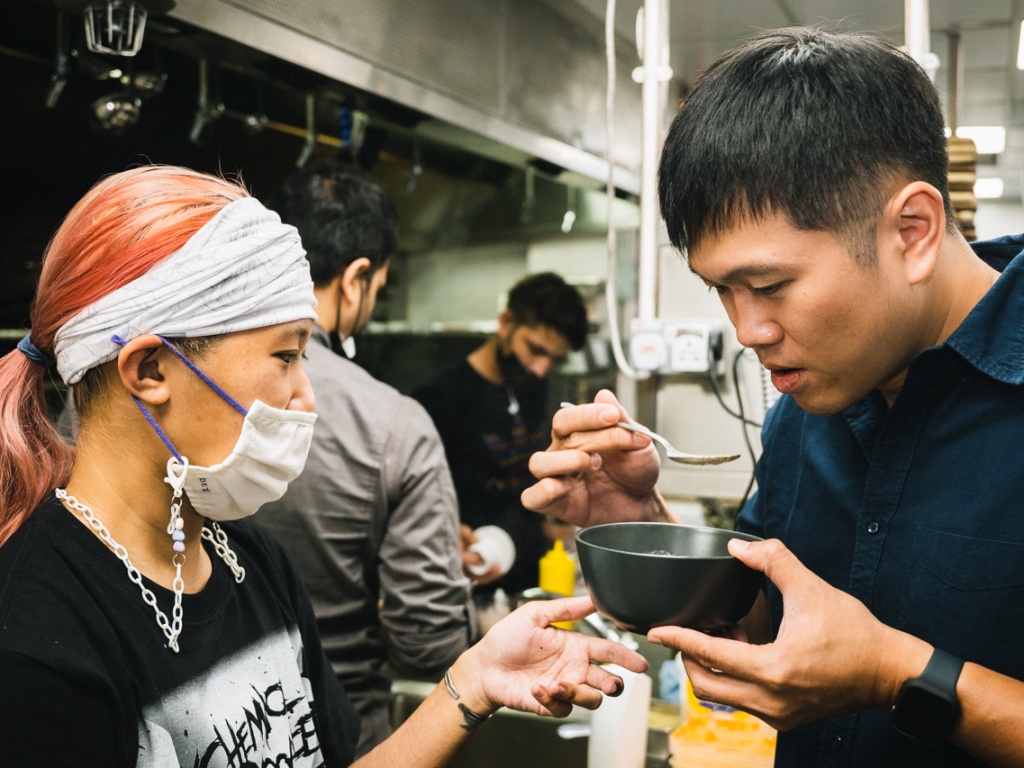 14. What are your hobbies away from work?
I play squash. I hang out with friends a lot. I love to eat. I like to explore unique flavour combinations.
15. Favourite drinking spot anywhere in the world?
Some friend's house. It's less restrictive, haha.
16. What's your guilty indulgence?
Coke Zero. It's quite bad; I drink five or six cans a day, but I lose count. Every outlet is stocked with it. At home, I give myself a rule not to drink it.
17. If you could eat only one thing for a month, what would that be?
Cai png (economy rice), because it's got everything.
18. What's one thing you've always wanted to attempt but haven't dared venture into?
If there's something I really want to go into, I'd already have tried it.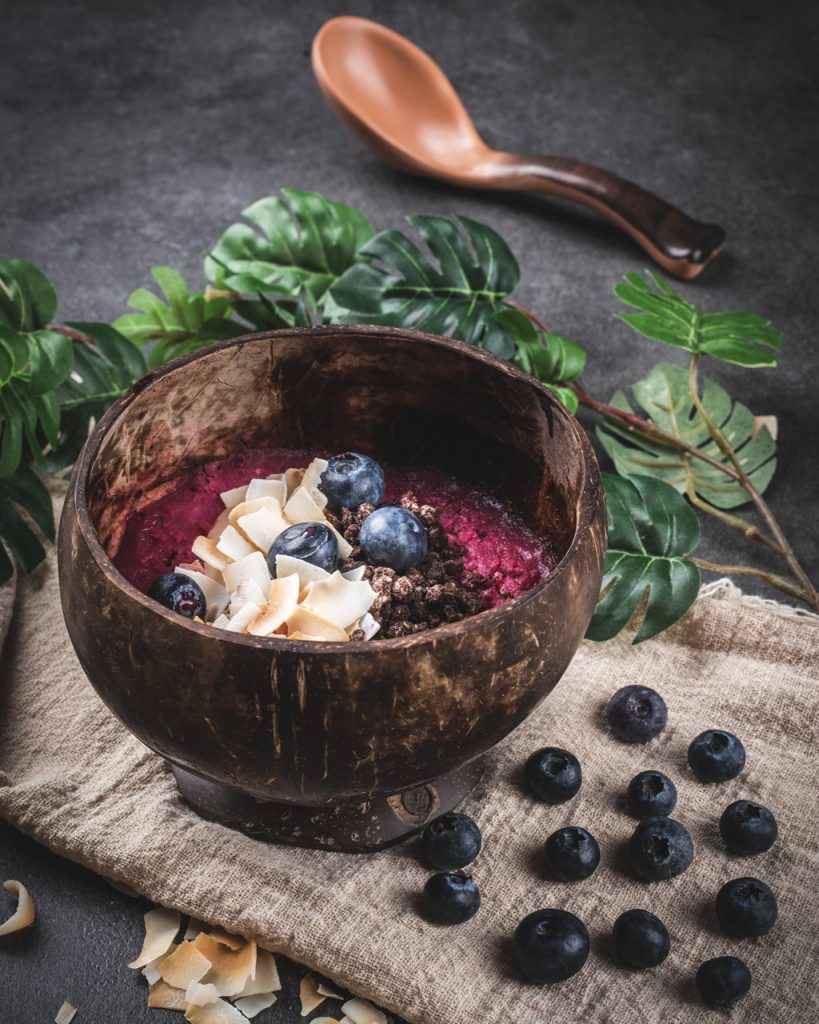 19. With Covid restrictions easing, what's next for your business?
I want to venture into more concepts and brands.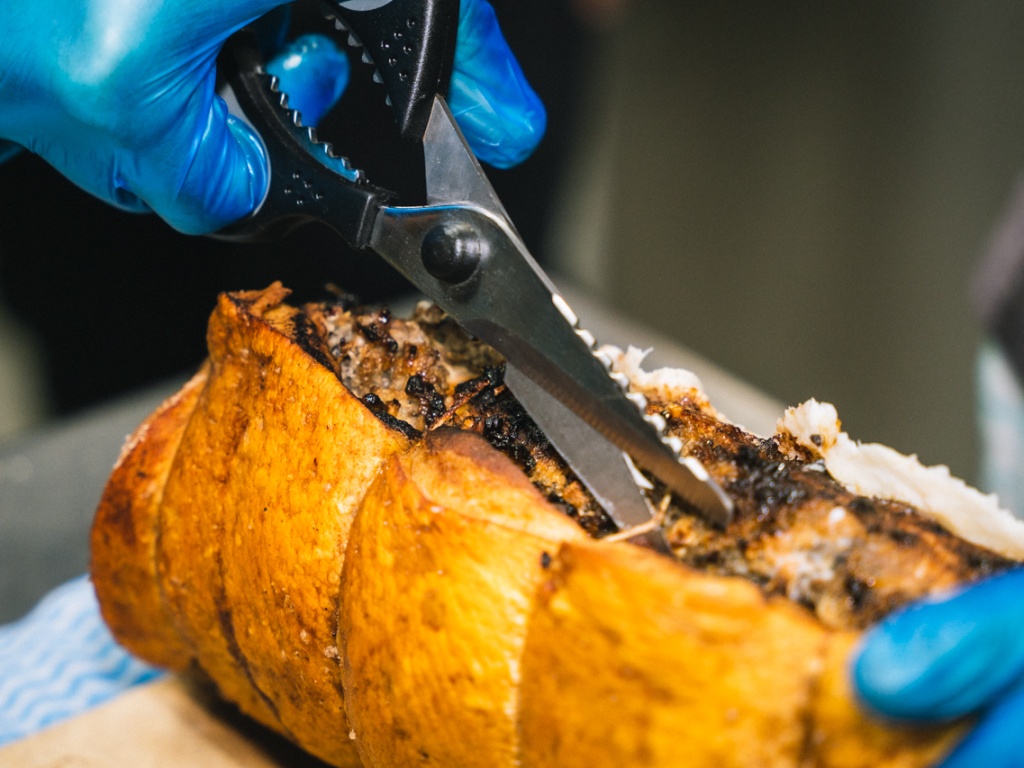 Off the top of my head, I want to explore Mexican fusion. I've always enjoyed tacos, quesadillas and all that.
I also like Japanese food, so I want to do something in that area. We opened at Capitol in March 2021, and Cherki right after, in June that year. But we do have to think if we want to grow so fast.
20. Best piece of advice you've received?
Always live a life you will remember. That's actually from an Avicii song.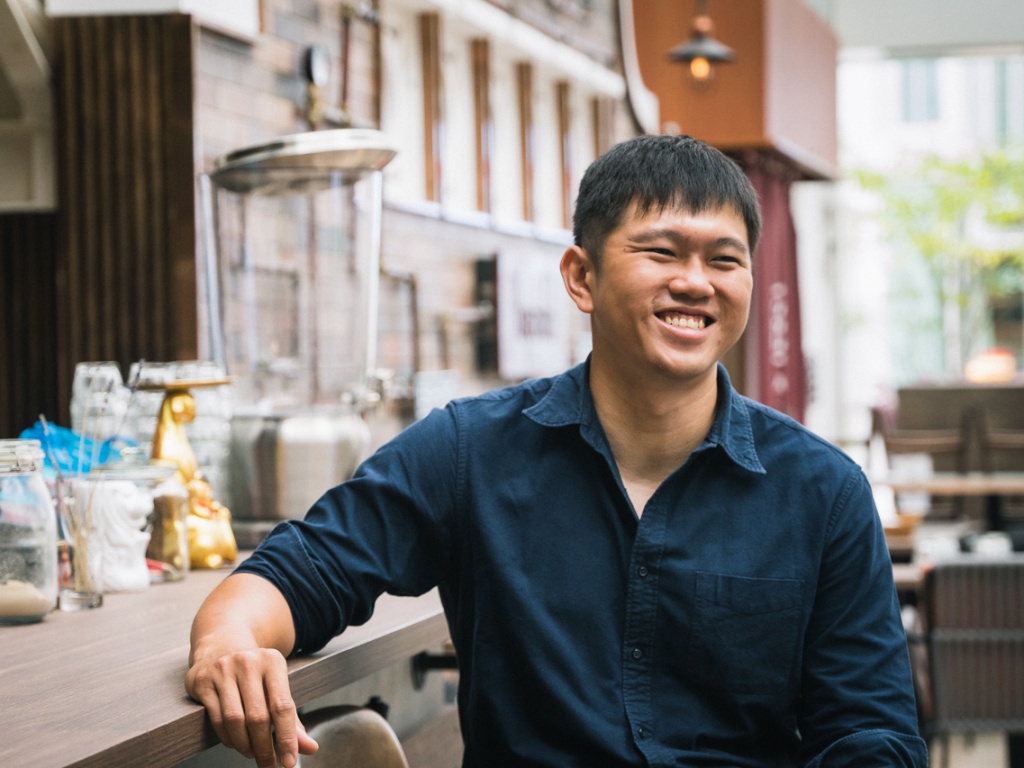 Arcade@The Capitol Kempinski, 01-83, 15 Stamford Road
Nearest MRT station: City Hall
Open: Monday to Sunday (11.30am to 2.30pm, 5pm to 10.30pm)
Arcade@The Capitol Kempinski, 01-83, 15 Stamford Road
Nearest MRT station: City Hall
Open: Monday to Sunday (11.30am to 2.30pm, 5pm to 10.30pm)
---