New eateries to check out in July 2022 — indulgent fare's the name of the game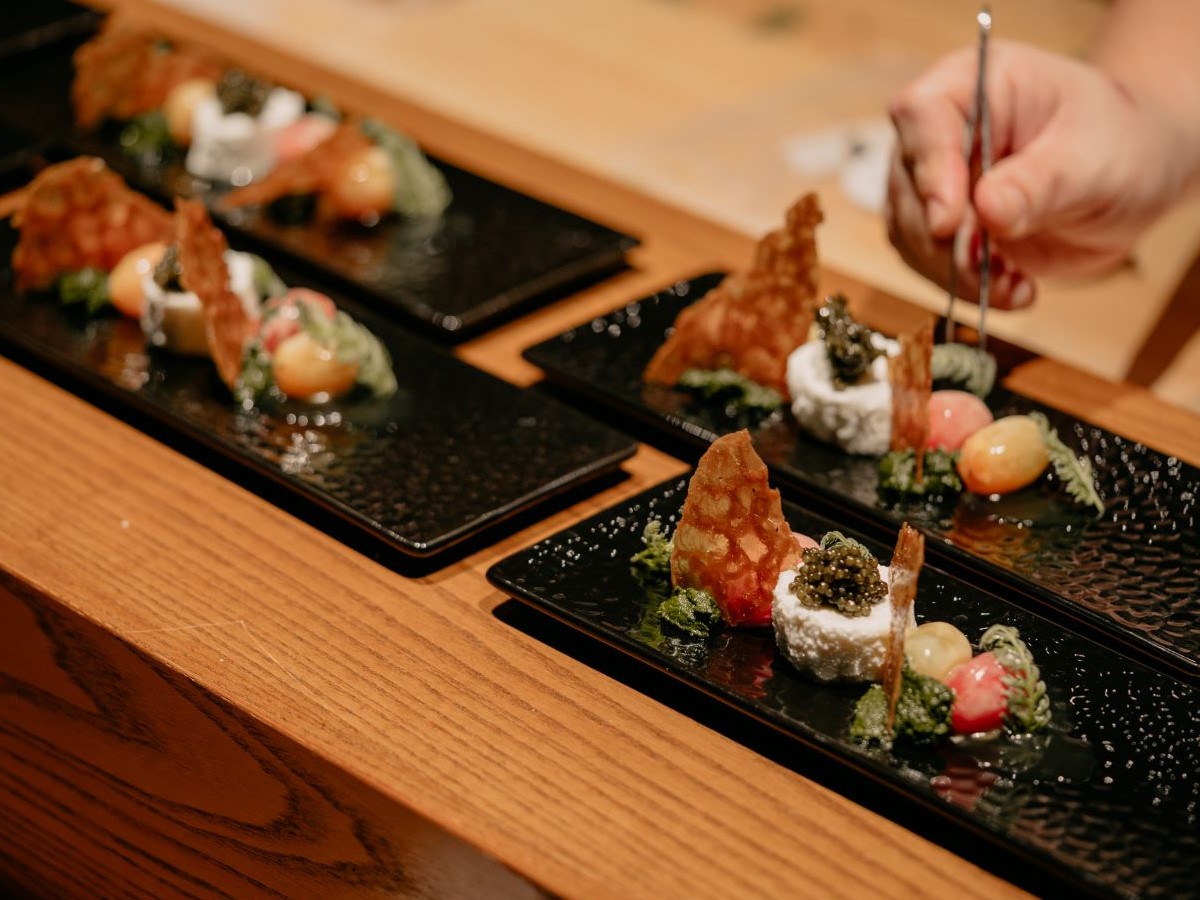 With a bumper crop of restaurants, cafes and bars that have opened recently, this is your sign to text a few friends and pick one — or several — of these 13 eateries to visit soon.
1. Missus
16 Hamilton Road, 01-05
Open: Monday, Wednesday, Thursday, and Sunday (10am to 8pm), Friday and Saturday (10am to 9pm)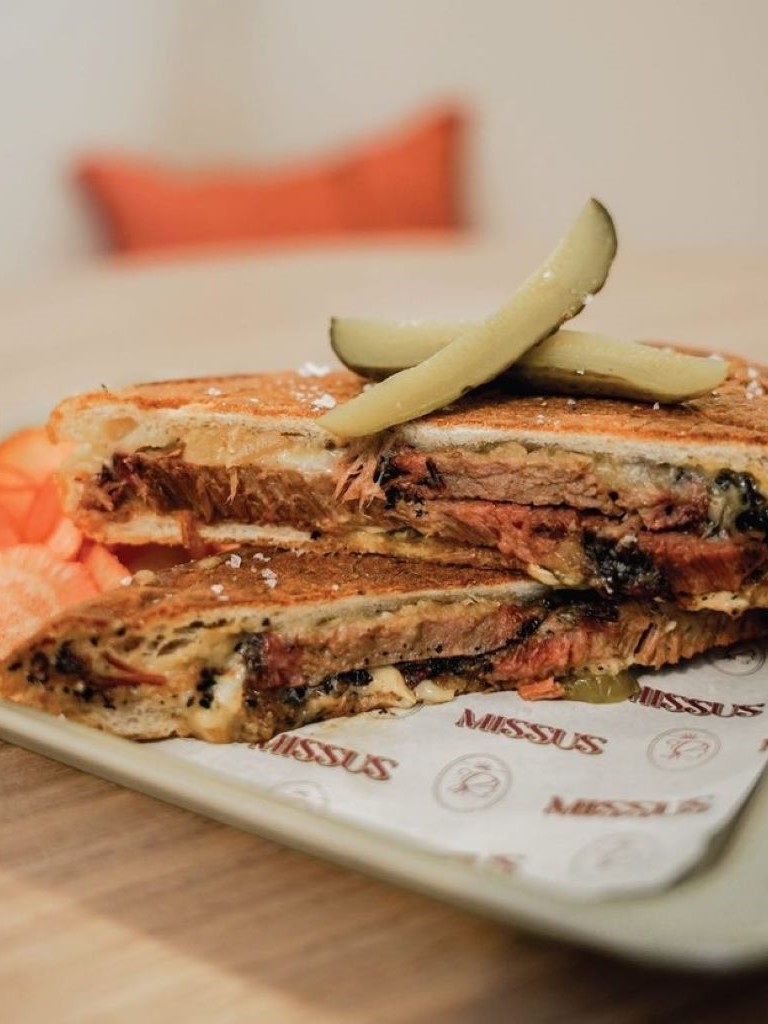 Missus is not only a new addition to the slew of cafes in Singapore, but one of the prettiest, too. The cafe's name is a tribute to its owner Syarif's wife, Malaque Mahdaly, who also runs the couple's churros business Chulop! By The Syarifs and choux puff joint Boms & Buns. Syarif is a well-known Singapore musician and Malaque was a Singapore Idol contestant.
They explained that its interior is neutral and displays a warm palette of terracotta, taupe and pumice hues that are inspired by the building's existing colour scheme. But more than just a place with a pretty facade, its menu boasts a mouthwatering selection of desserts and small bites. These include a grilled cheese selection, from a classic tuna melt (S$14.90) to the cheekily named Slumdog Grillionaire.
What to order: Slumdog Grillionaire — signature cheese blend, masala potato, coriander pesto, and tomato chutney (S$19), elderflower rose (S$8.50)
2. Sooner or Later
17 Haji Lane
Open: Tuesday to Thursday (11am to 11pm), Friday to Sunday (11am to 12am)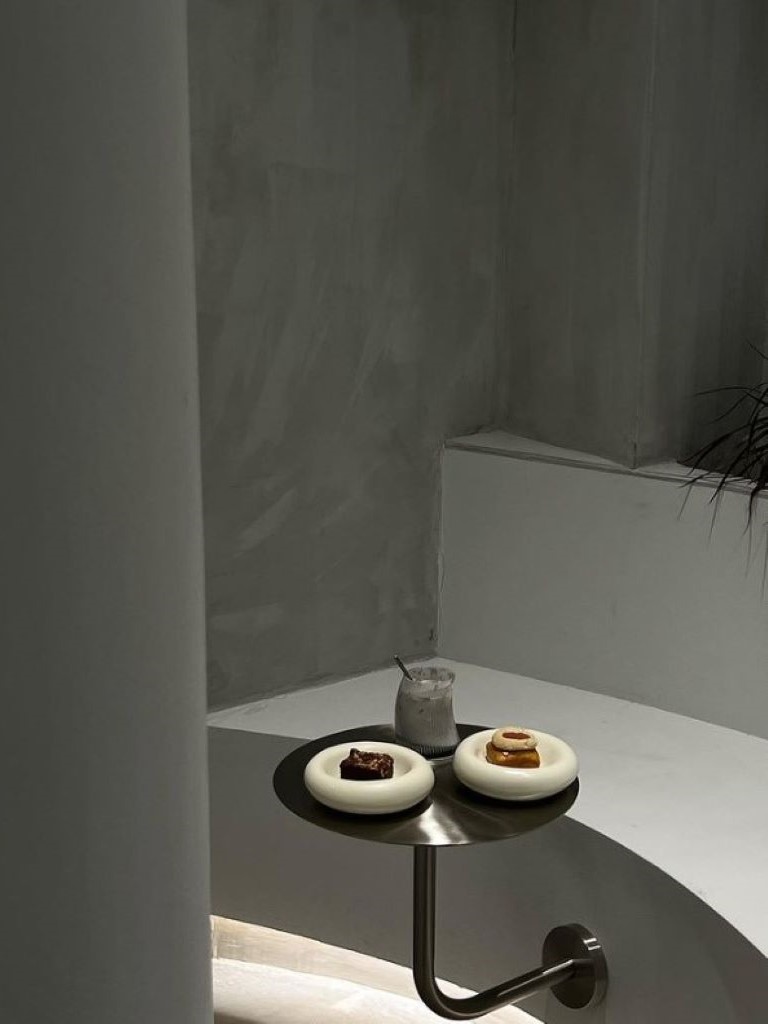 Although Sooner or Later's space is intimate — with only a handful of tables indoors and outdoors — it's quickly becoming the talk of the town on social media. Photos of its signature black sesame latte persistently pop up when you Google the cafe, along with its waffle as well as miso caramel brownie (from thoughts.bake).
There's also a selection of ice cream starting from S$4.80 a scoop, if you're looking for a sweet pick-me-up.
What to order: Signature black sesame latte (S$8), miso caramel brownie (S$5)
3. Waga Waga Den
South Beach Tower, 01-14, 38 Beach Road
Open: Tuesday to Friday (8.30am to 3.30pm), Saturday (9.30am to 4.30pm)
The folks behind sukiyaki restaurant Black Cow and yakiniku eatery Shatoburian have branched out to create a concept unlike their other projects. Waga Waga Den is a coffee joint quartered in a monochromatic glasshouse, inspired by co-founder Sam Chua's travels to Japan.
"Waga" stands for wagyu beef as well as wagashi (Japanese sweets). Featuring third-wave coffee, the business works with Singapore roasters to ensure the beans' freshness.
Its in-house blends are used to create a selection of coffee-based drinks, such as Waga Waga espresso (S$4), dirty oat matcha (S$9) and cloud coffee iced cappuccino. To accompany your coffee break, the Waga cheesecake (S$9) and handmade warabi mochi come highly recommended.
What to order: Cloud coffee iced cappuccino (S$8), warabi mochi — a Japanese confection made from warabiko (bracken starch) and dusted in sweet, toasted soybean powder (S$9)
4. The Ice Cream Bar
313@Somerset, 01-32/33/34, 313 Orchard Road
Open: Monday to Thursday, and Sunday (12.30pm to 10.30pm), Friday and Saturday (12.30pm to 11pm)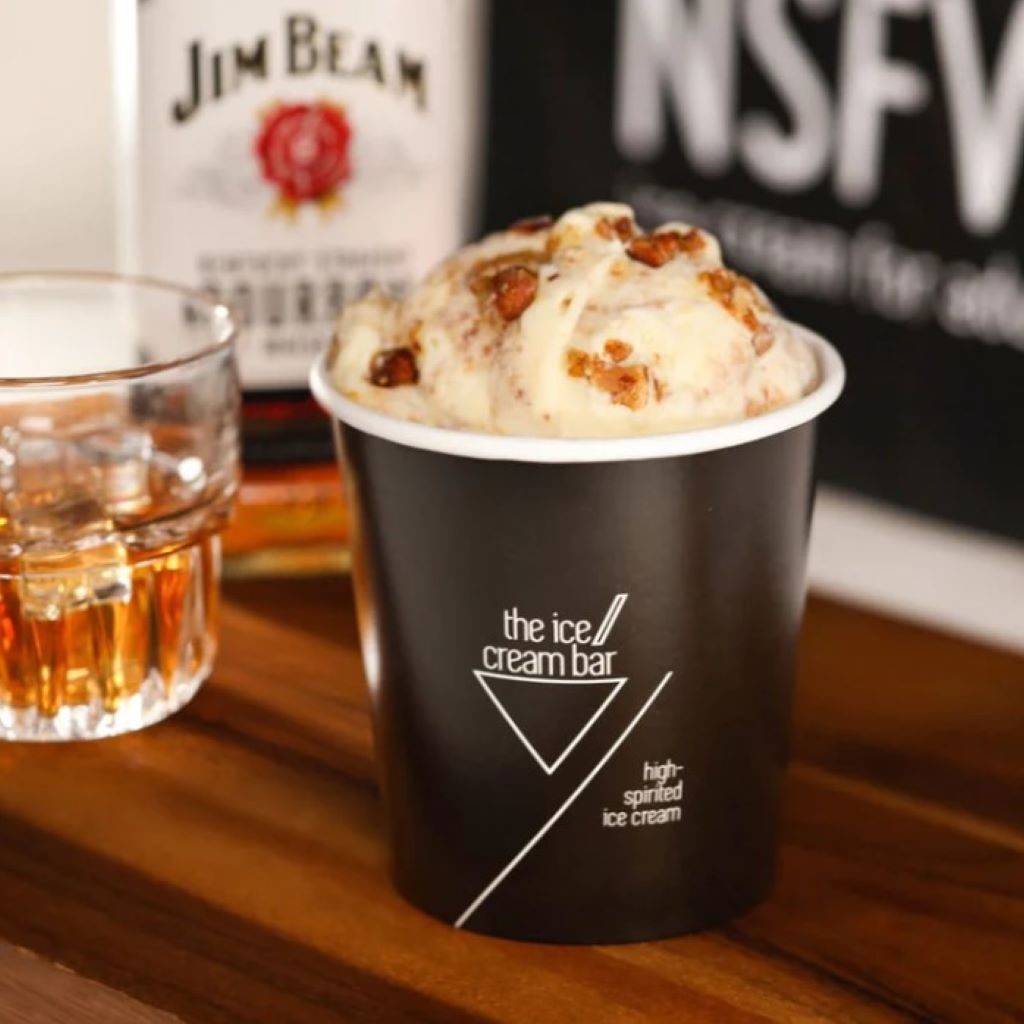 After its first shop opened on Kampong Bahru Road last year, The Ice Cream Bar's second store is now serving its boozy ice creams at Somerset. They make a great post-dinner treat, with one-of-a-kind combinations such as Guinness pistachio and XO cranberry.
It's only an extra dollar for premium flavours, so go ahead and treat yourself.
What to order: Kahlua cheesecake and whisky red velvet (S$4.90 for a single scoop, S$8.50 for a double scoop and S$11.60 for a triple scoop)
5. Um Yong Baek
27 Boon Tat Street
Open: Monday to Saturday (11.30am to 3pm, 5.30pm to 10pm)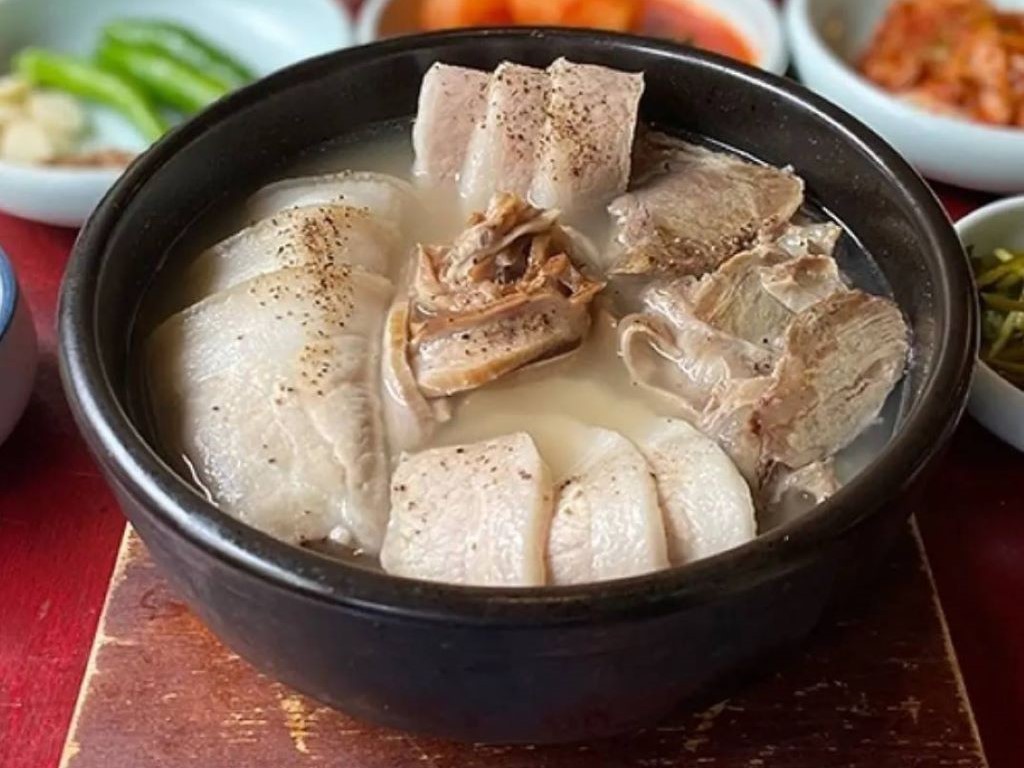 After some delays, Um Yong Baek is ready to welcome fans of Busan cuisine. The restaurant is well-known in Korea for its dwaeji gukbab (pork and rice soup) and features two menus — one for lunch and another for dinner.
Limited portions of its dwaeji gukbab are served daily — at a cap of 80 bowls — and the pork is imported from Spain and America. For dinner, Korean barbecue is the star of the show, and if you're up for a treat, order its three-way aged pork. This process involves water ageing, dry ageing and wet ageing to create juicy, tender and flavourful meat.
What to order: Busan-style dwaeji gukbab (S$21), tongmoksal jumeokgogi — signature pork collar (S$28)
6. L'Arte Pizza & Focaccia
Guoco Tower, 01-145, 5 Wallich Street
Open: Monday to Sunday (11.30am to 8pm)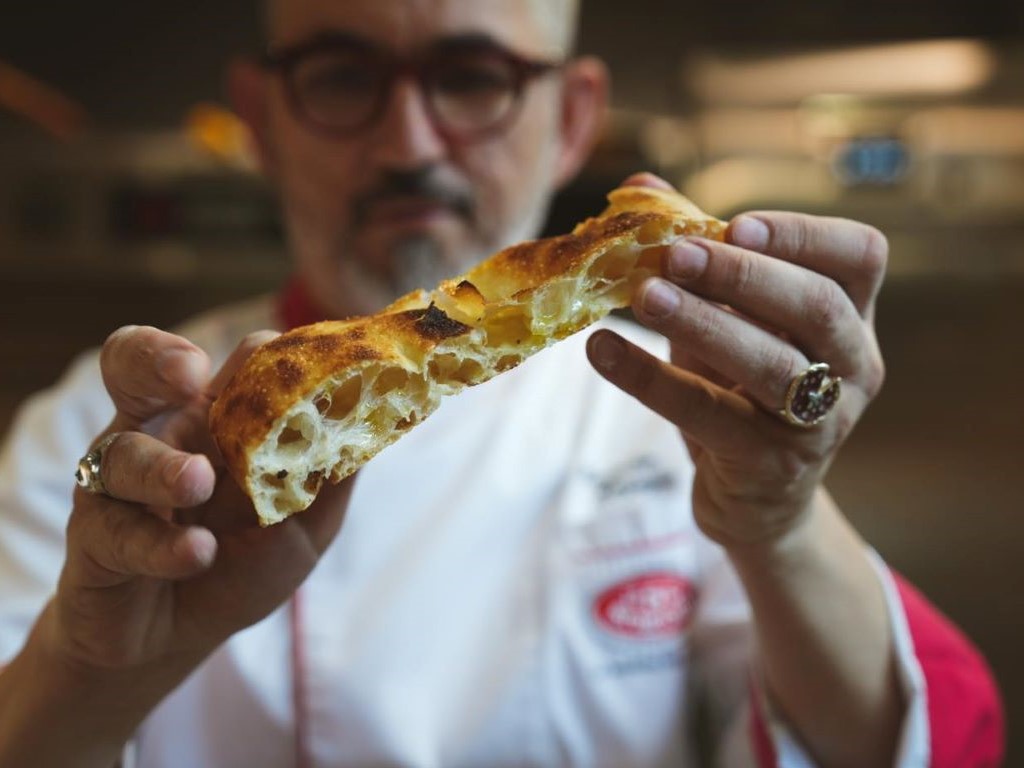 Bulgarian chef Radostin Kiryazov has opened L'Arte Pizza & Focaccia to the delight of pizza fiends. Specialising in housemade pizza Romana (Roman-style pizza), it boasts 10 flavours to suit your fancy.
While the focaccia selection is still in the works, its pizza is certainly a work of art. The pizza dough ferments for at least 24 hours and is baked twice for three minutes each time to achieve its fluffiness.
What to order: Burrata cheese pizza (S$9.50 a slice or S$34 for a whole pizza), tartufata pizza — mozzarella, truffle cream with ricotta cheese, Parma ham, rocket leaves, parmesan, and a drizzling of white truffle oil (S$9.50 a slice or S$34 for a whole pizza)
7. Ju Signatures

4 Maju Avenue
Open: Tuesday to Sunday (9.30am to 2.30pm, 5.30pm to 9.30pm)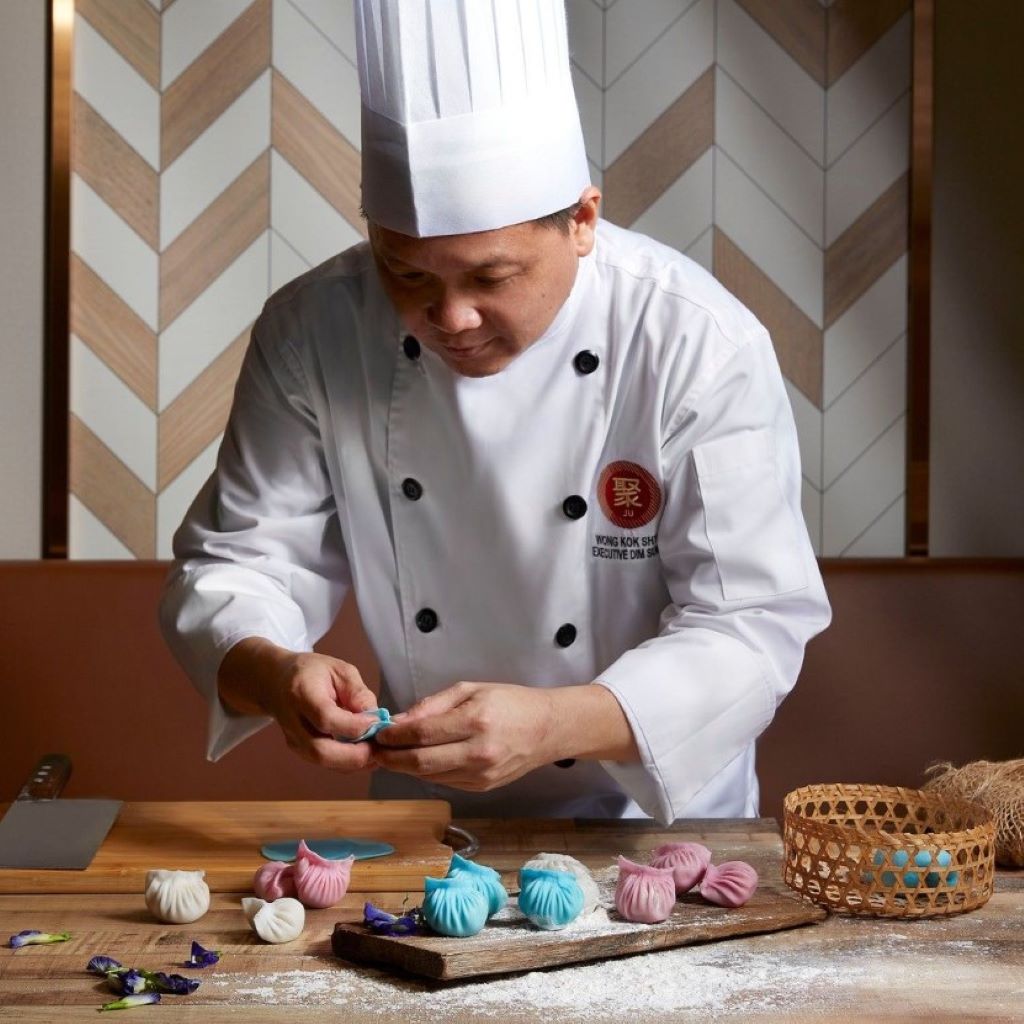 Ju Signatures is a modern dim sum restaurant at Serangoon Gardens helmed by chef Wong Kok Shyong, whose 30-year resume spans several notable hotels. "Ju" means "get together" in Chinese and summarises the restaurant's hope of gathering people — particularly over steaming dim sum and Cantonese delights.
Its signature dim sum takes on a modern twist, with multicoloured har gao (a traditional Cantonese dumpling typically filled with prawns) and molten salted egg encased in mochi.
What to order: Wok-fried chilli crab in mantou tureen with a lid (S$8.80), Ju Treasures Trio — tri-coloured har gao (S$7.80)
8. Jinhonten
Shaw Centre, 01-11, 1 Scotts Road
Open: Monday to Sunday (12pm to 3pm, 6.30pm to 11pm)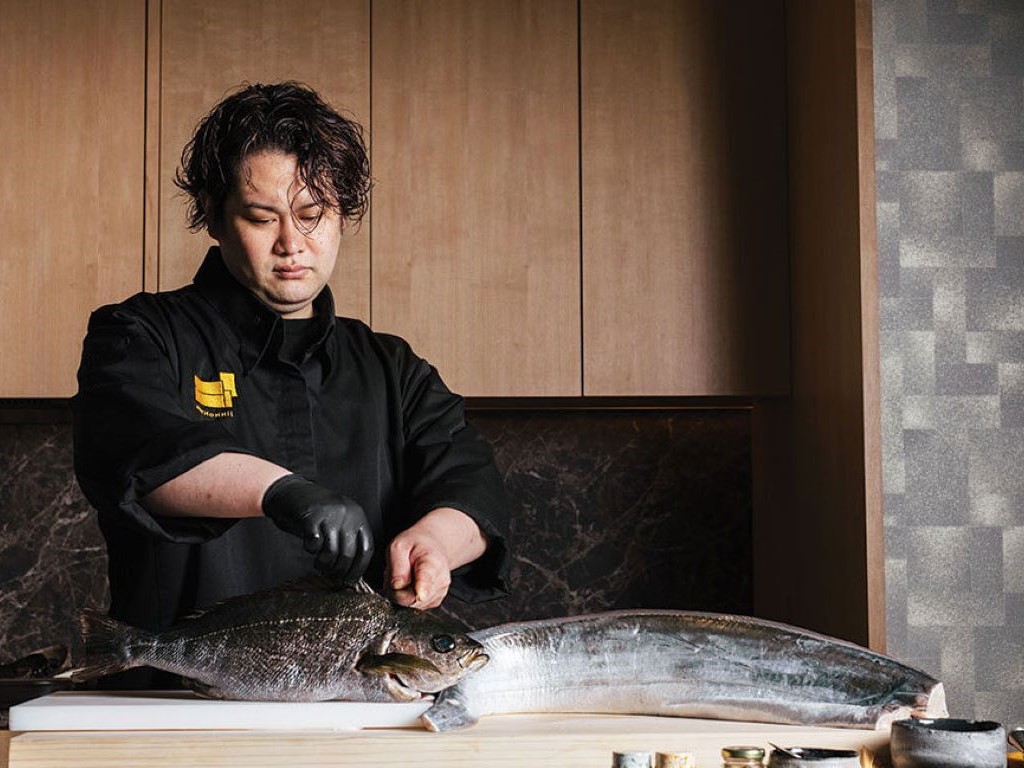 The latest concept by the Les Amis Group is Jinhonten — an omakase spot featuring a cosy 10-seat counter and three private dining rooms. Chef Issey Araki, a Kumamoto native, helms the eatery, which offers Kappo-style (or cut-and-cook) omakase along with an immersive fine-dining experience.
With only one menu available for each seating (lunch and dinner), and the chef having free rein over what's freshest and in season, a meal here is worth saving up for.
What to order: Lunch (S$180++), dinner (S$450++)
9. Restaurant Born
1 Neil Road, 01-01
Open: Tuesday to Saturday (6pm to 11pm)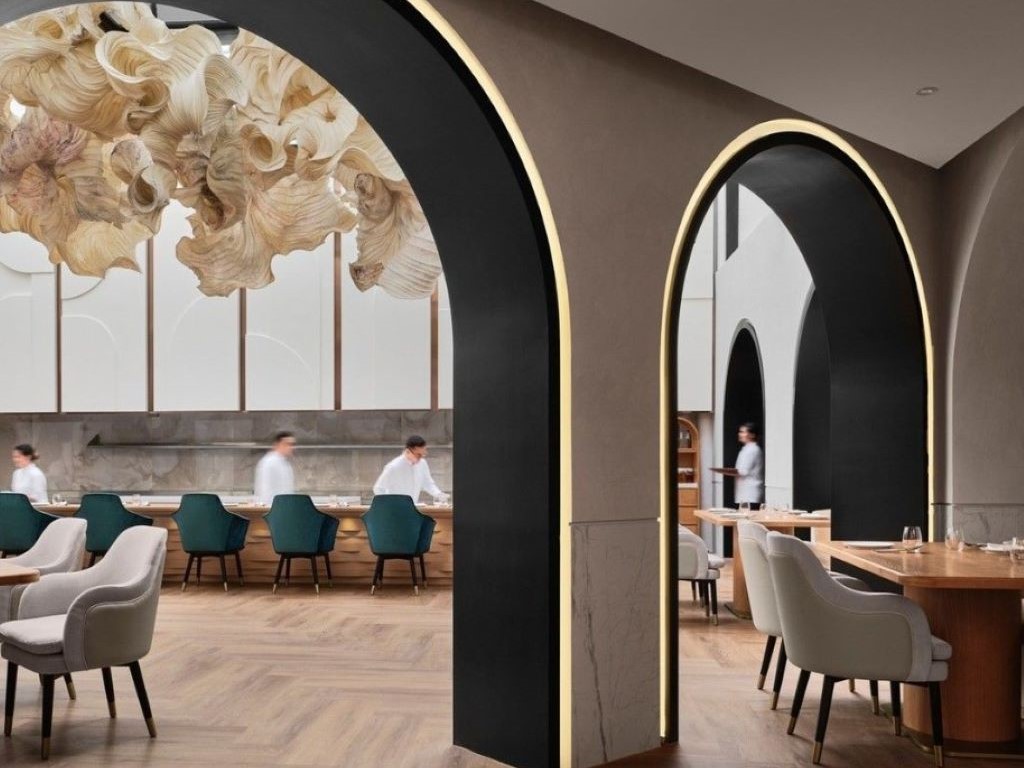 Chef Zhor Tan, former executive chef of Restaurant Andre, marries Chinese cuisine and French influences in Restaurant Born's kitchen. The space is roomy and features calming neutral tones, with architecture that's outlined with gentle, curved lines.
The restaurant operates only for dinner with a nine-course seasonal menu using cross-cultural techniques.
What to order: Chef's menu (S$368++)
10. Maison Shuko
The Cannery@Clarke Quay, 02-02, 3E River Valley Road
Open: Tuesday to Saturday (7pm to 11pm)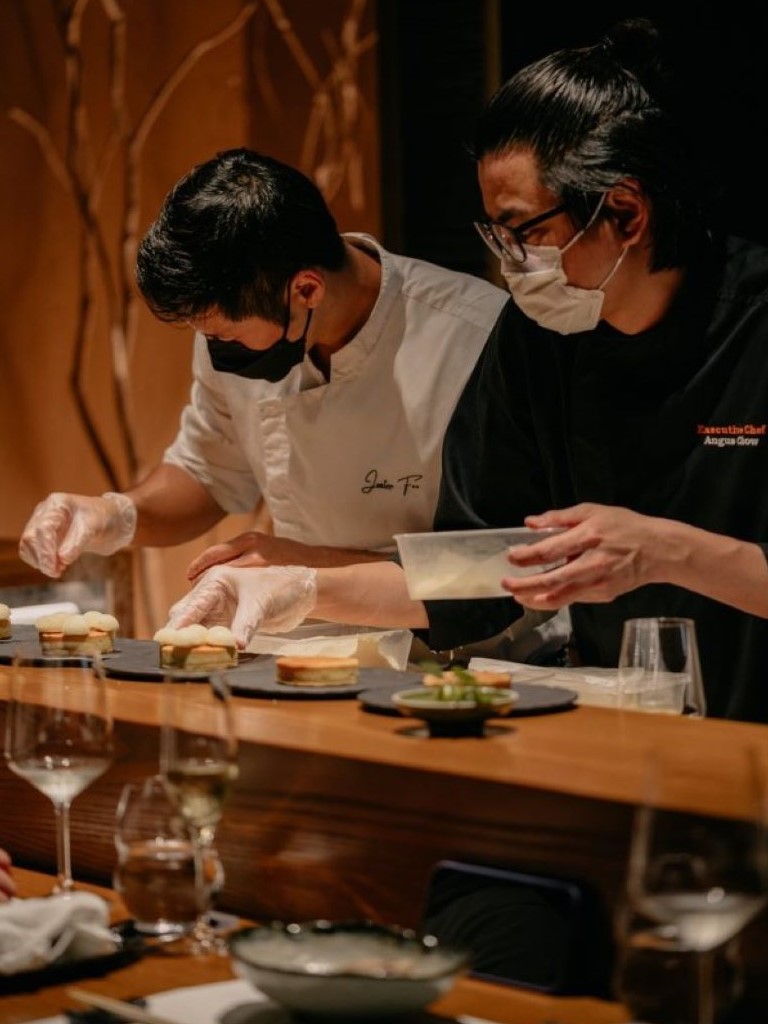 We're blessed with yet another omakase spot, with Maison Shuko focusing on Japanese-French fare. Branded as a "gastronomic kinship between three chefs", it offers a single seating slot for dinner only. Its eight-course menu emphasises seasonal produce, including fresh catches from Ah Hua Kelong and reptiles from Long Kuan Hung Crocodile Farm.
The chefs in this kitchen are notable names, including Angus Chow (World Gourmet Summit MKN Chef of the Year 2018 and 2020), Jeremmy Chiam (ex-head chef of the now-defunct Le Binchotan) as well as Justin Foo (graduate of the Le Cordon Bleu Culinary Arts Institute and previously from Senso Ristorante).
What to order: Eight-course omakase (S$250++)
11. Kaeden Cafe
Aperia Mall, 01-25, 12 Kallang Avenue
Open: Monday (10am to 3pm), Tuesday to Sunday (10am to 10pm)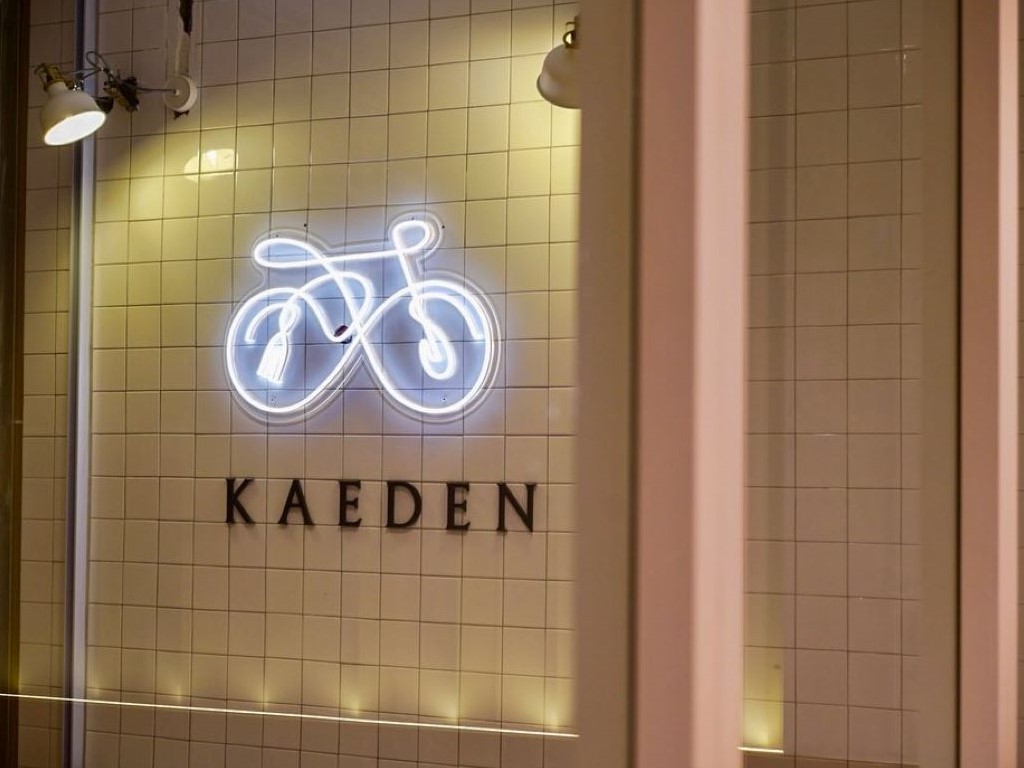 "Kaeden, or "chain" in Danish, combines this cafe owner's love of bicycles with the eatery's aim of connecting people through its menu of cafe classics. You can find dependable brunch staples, such as mentaiko fries (S$13) and chicken and waffles (S$19), along with thirst quenchers such as an iced matcha latte (S$8) and a yuzu lavender kombucha (S$7).
What to order: Gruyere cheese scrambled eggs (S$15), mochi waffles with pandan ice cream (S$16)
12. Night Hawk
43 Tanjong Pagar Road
Open: Tuesday to Saturday (5.30pm to 12am)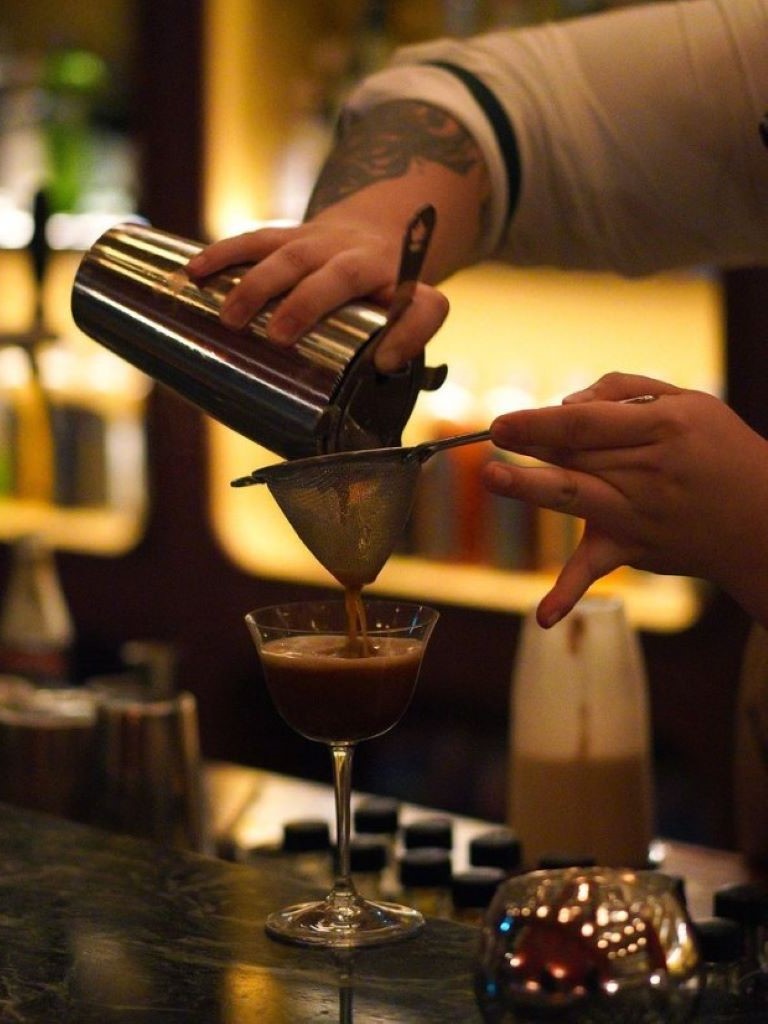 If Peter Chua's success with Junior the Pocket Bar serves as a benchmark, then his latest project Night Hawk is well on its way to similar fame. Opened in early July, Night Hawk's bartenders shake up their own interpretations of timeless cocktails, such as an Old Fashioned made with housemade pistachio orgeat (a type of syrup), chocolate bitters, amaretto (a sweet Italian liqueur), Monkey Shoulder scotch, and garnished with a chocolate tuile.
It also offers light bites to go with your tipples, such as loaded fries — fries, chilli beef, cheese, bacon bits, and spring onion (S$15) — and sriracha mac and cheese, comprising macaroni, mixed cheese, sriracha, and cream (S$14).
What to order: Nighthawks — rum, vodka, amaro (an Italian herbal liqueur), coffee, chocolate, salt, and hot coconut foam (S$25++), Savor The Future — gin, miso dashi secco, celery, and pickle brine (S$25++)
13. Bread and Butter by XY
Oxley Tower, 01-04, 138 Robinson Road
Open: Monday to Friday (6am to 3pm), Saturday (7am to 2pm)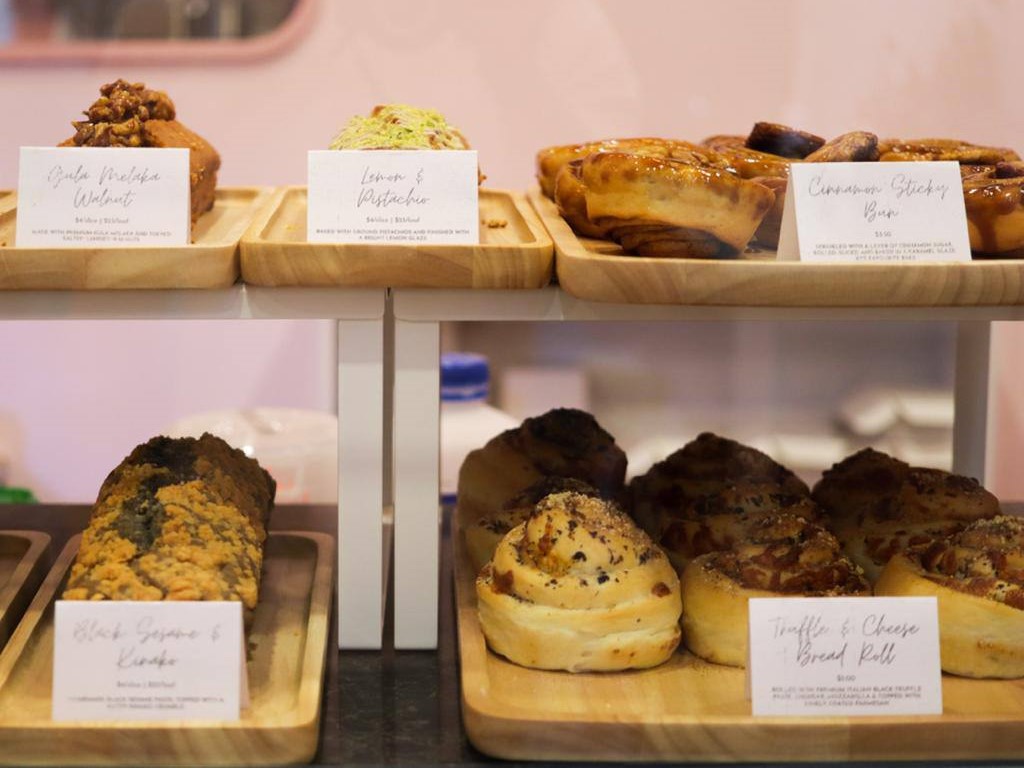 Bread and Butter by XY started two years ago as a home-based business by head baker Xin Ying. Once she completed university, she pursued her love of baking full-time and now has a brick-and-mortar store in the Central Business District.
The shop sells a range of baked goods that will make any pastry lover swoon. These include yuzu lemon butter loaf (S$4 a slice), honey butter biscuits (S$2.50) and cinnamon sticky bun. It recently added matcha financier and breakfast banana loaf (S$4 a slice) to its repertoire. Enjoy your bun or pastry with a steaming cup of freshly brewed coffee or an orange chocolate drink (S$6.50).
What to order: Matcha financier (S$2.50), cinnamon sticky bun (S$3.80)
Missus, Waga Waga Den, The Ice Cream Bar, and Kaeden Cafe are on the GrabFood delivery service. You can also book a ride to all the places on this list.