At Nyonya Pok Pok Kay, this chirpy father-daughter duo serve tasty Peranakan hawker dishes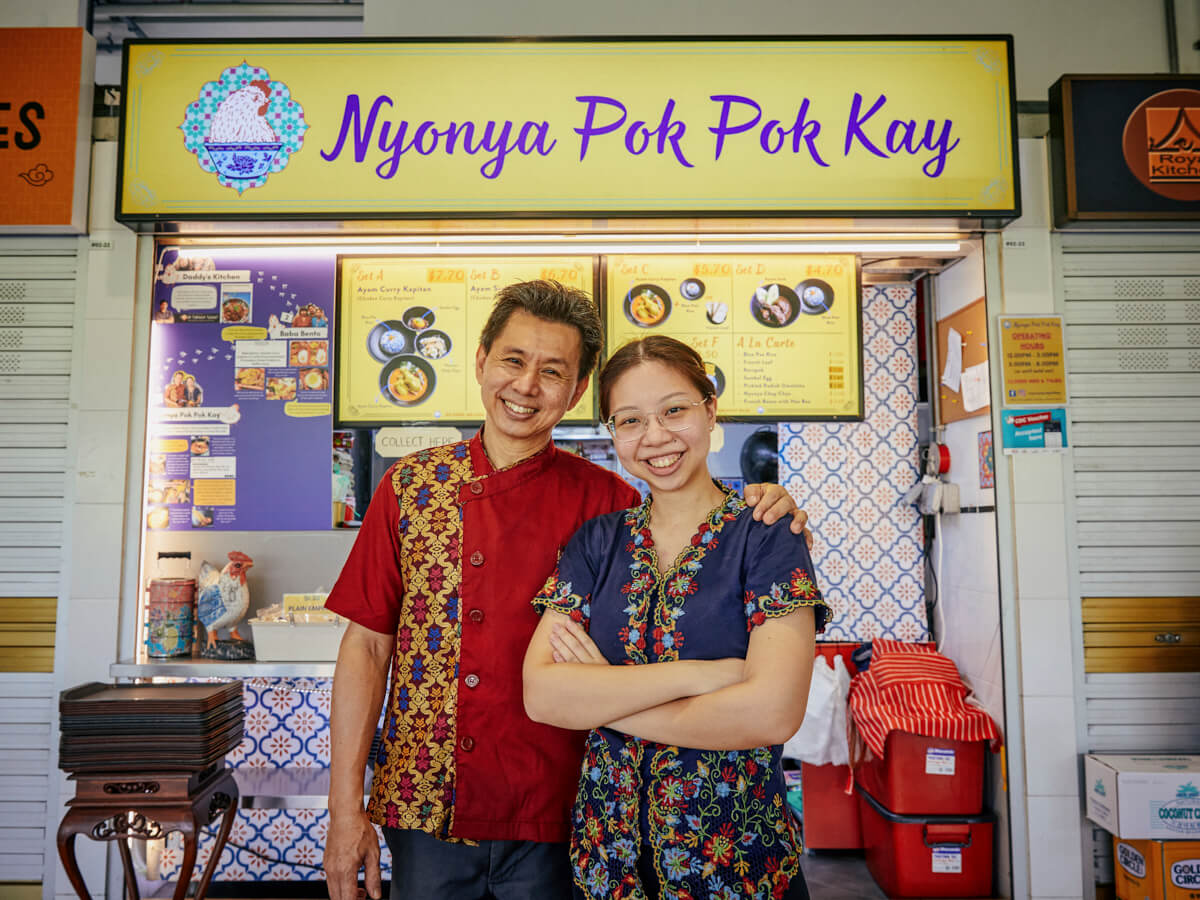 Inspired by her father's passion for cooking, Sarah Sng started her own business Nyonya Pok Pok Kay
The father-daughter duo make a winning team
Their stall serves up tasty Peranakan dishes in the Pasir Ris heartlands
In Asian families, it's quite often the case that the father tells his children what to do. But at Nyonya Pok Pok Kay, it's the reverse.
At this family-run Peranakan hawker stall, daughter Sarah Sng calls the shots, which range from everything to do with ownership, business operations, liaising with suppliers and handling customers to marketing and social media.
Her father Leon Sng — a chef with more than 20 years of experience — is happy to take a back seat. His sole domain is the kitchen, where the 57-year-old whips up bowls of chicken curry kapitan and ayam sioh (chicken with tamarind and coriander).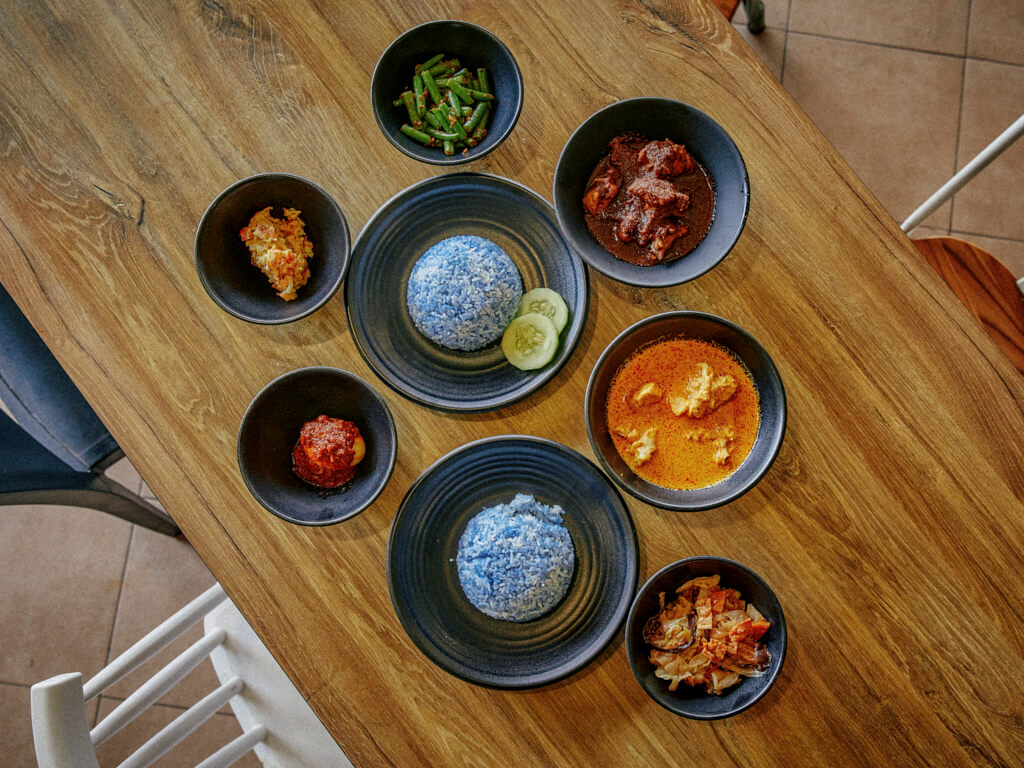 Since it opened in November 2021, the quirkily named hawker stall at Pasir Ris Central Hawker Centre has attracted a loyal following in the east for its affordable and delicious Peranakan fare.
"My dad is very supportive and gives me the space to make the final decision," says the 27-year-old Sarah Sng, who's already had a hand in three F&B ventures.
Early roots
Thanks to her father's influence, Sarah Sng started learning culinary skills from him as early as in primary school.
Back then, he left his position in a hotel kitchen to become a canteen stallholder at Temasek Polytechnic selling mixed vegetable rice with her mother. Sarah Sng would also help with simple preparatory work and cashiering during her school holidays.
She later obtained her diploma in business administration (marketing and public relations) from Singapore Polytechnic. But still wet behind the ears, she chose to take on a job instead of furthering her studies.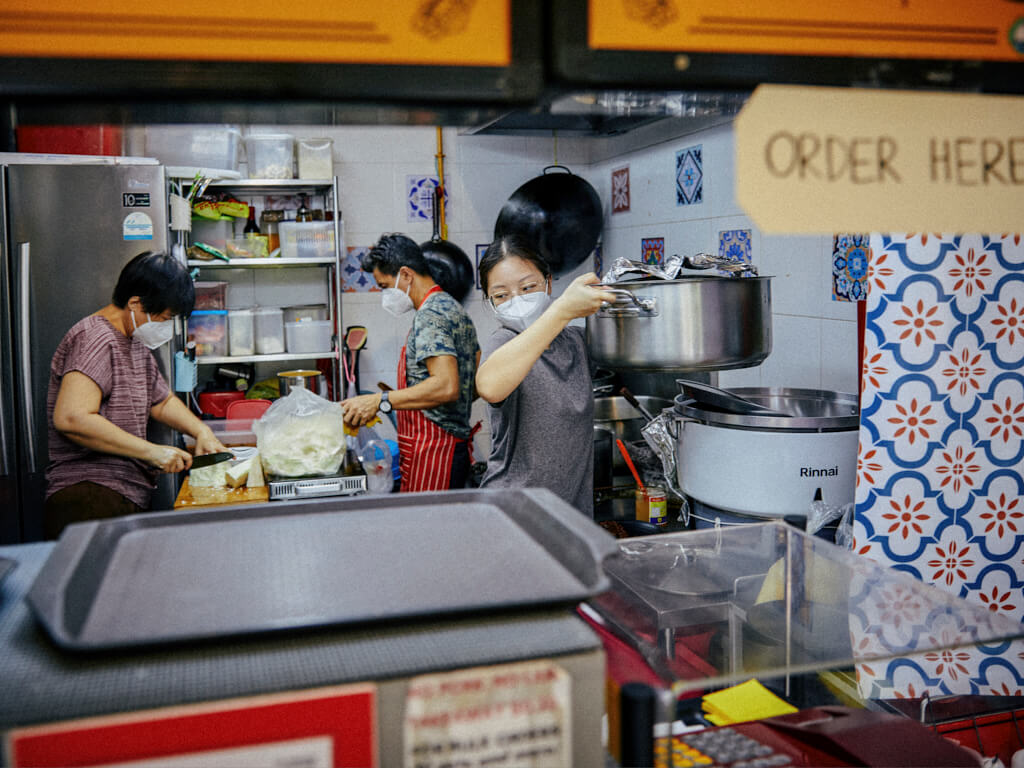 In September 2017, Sarah Sng had her first brush with running a food business.
To raise funds for her younger sister's university fees, her parents started a food-based business called Daddy's Kitchen, selling Peranakan home-cooked meals and hosting tok panjang (a lavish nyonya feast) on the weekends for guests to enjoy a private dining experience at their home.
No stranger to playing hosts — back in secondary school, Sarah Sng's friends loved to gather at their place to make pizza from scratch with her mother and sample Leon Sng's food — the private dining business seemed like a natural progression.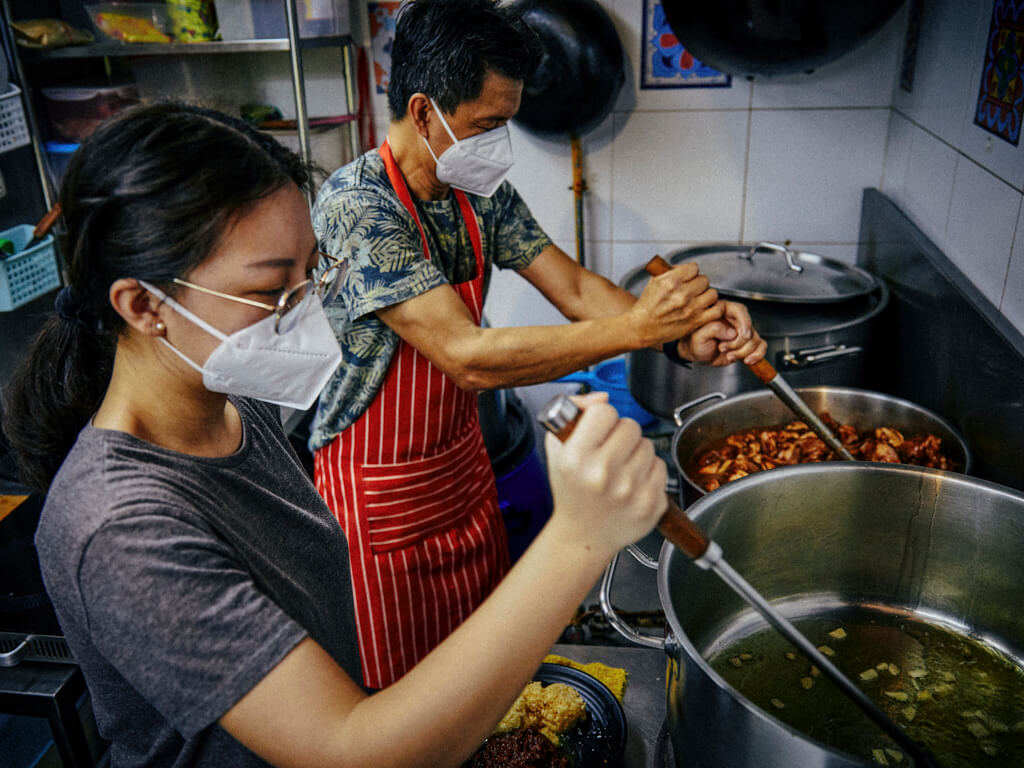 It quickly gained popularity through word of mouth. Extended family and groups of friends came by for meals and birthday celebrations. Daddy's Kitchen also branched out into doing Christmas and Chinese New Year takeaways.
As with most Peranakan dishes, they required a lot of planning and prep work, and it was all hands on deck starting as early as midweek. The family didn't have a dishwasher, so they would have to hand-wash some 16 sets of cutlery. "It was very fun but tiring," she recalls.
Heartened by the response, the entrepreneurial family decided to open a stall at the basement of Hong Leong Building in Raffles Place in July 2018.
Called Baba Bento, it catered to the lunch crowd selling four staple dishes: Chicken curry, beef rendang, asam pedas (sour and spicy fish), and ayam pongteh (nyonya chicken and potato stew). Things were tough, and in the second week, Sarah Sng had a breakdown and, finally in March 2019, the stall shuttered because of high rental costs.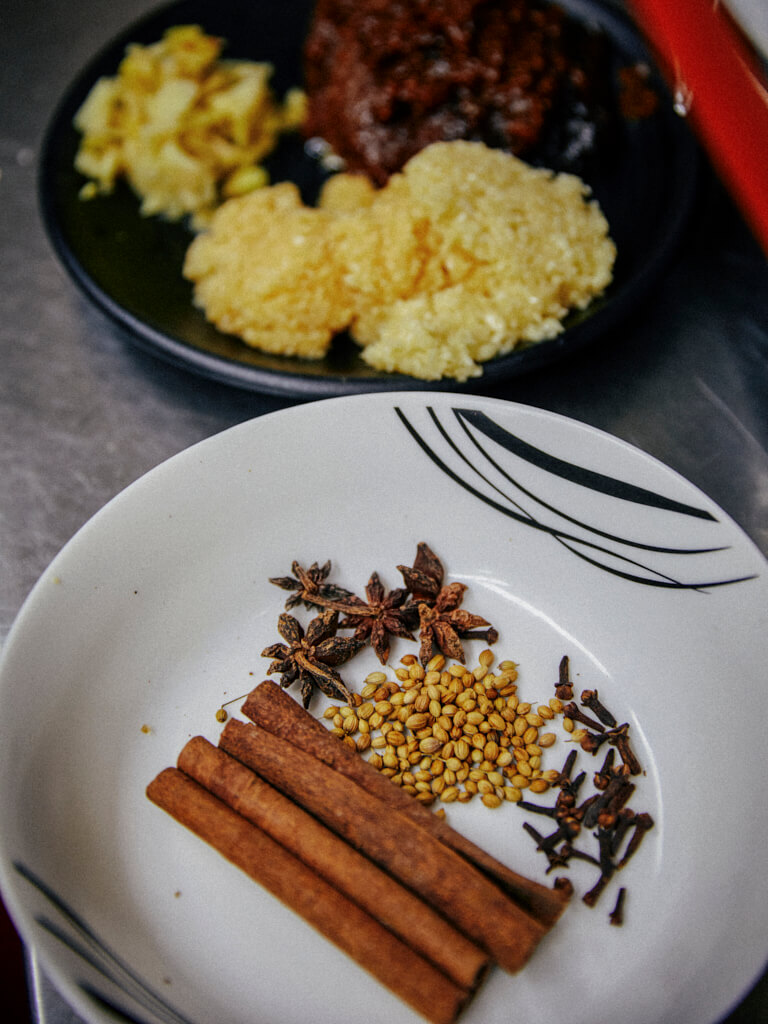 Still, it gave Sarah Sng a little confidence and know-how. She had seen the way her father managed Baba Bento and had some ideas of her own on innovation and growth.
Things were "backdated"; they used traditional equipment such as stoves, which slowed the heating process. Her father barely knew how to use Microsoft Word, let alone social media.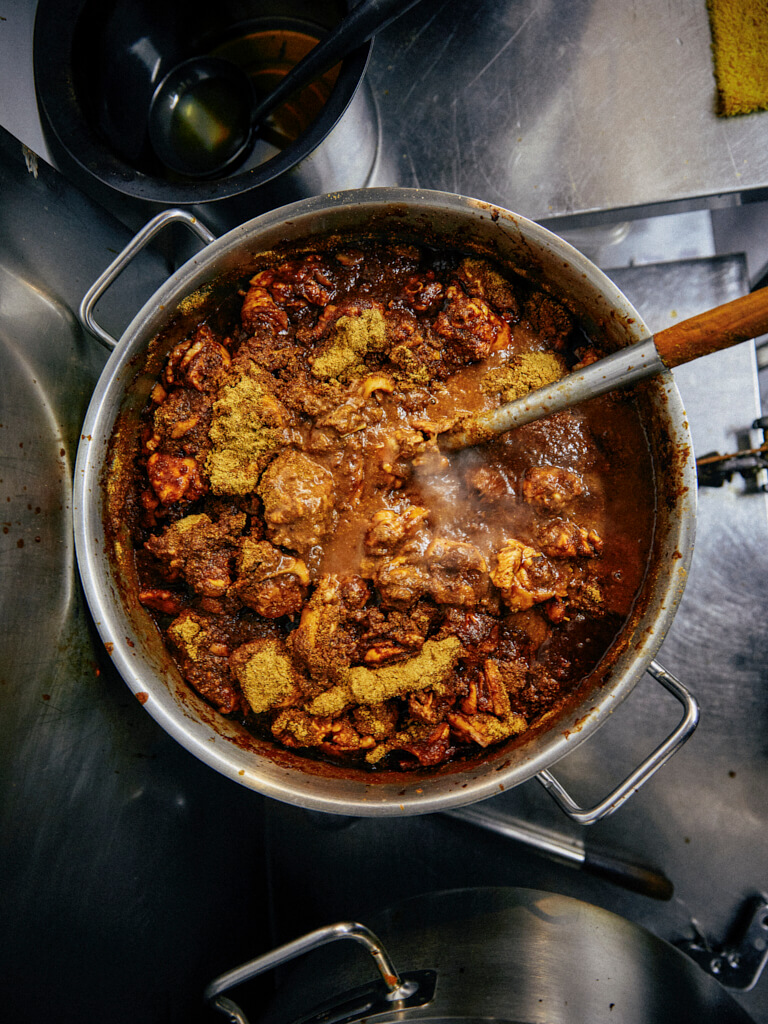 Eventually, Sarah Sng returned to the corporate world as an events and communications executive at Peter Knipp Holdings, an F&B and hospitality consultancy, to gain more exposure to the industry.
"I felt I was very young. A lot of things were very new to me and I was trying to do everything at once… I wanted to see what else I could learn," she says.
She was involved in events such as the World Gourmet Awards, which gave her the opportunity to network with various distributors and suppliers. She also gained a better sense of what professional chefs looked for on a plate when it comes down to the ideation, presentation and taste.
Starting Nyonya Pok Pok Kay
Feeling empowered by her newfound knowledge, she left her corporate job to open Nyonya Pok Pok Kay last year. She's the eatery's sole proprietor.
Every day, Sarah Sng and her father arrive at 9am to start cooking, with her mother and sister doing the prep work the day before. When noon comes around, they're ready to serve customers in their distinctive short-sleeved kebayas.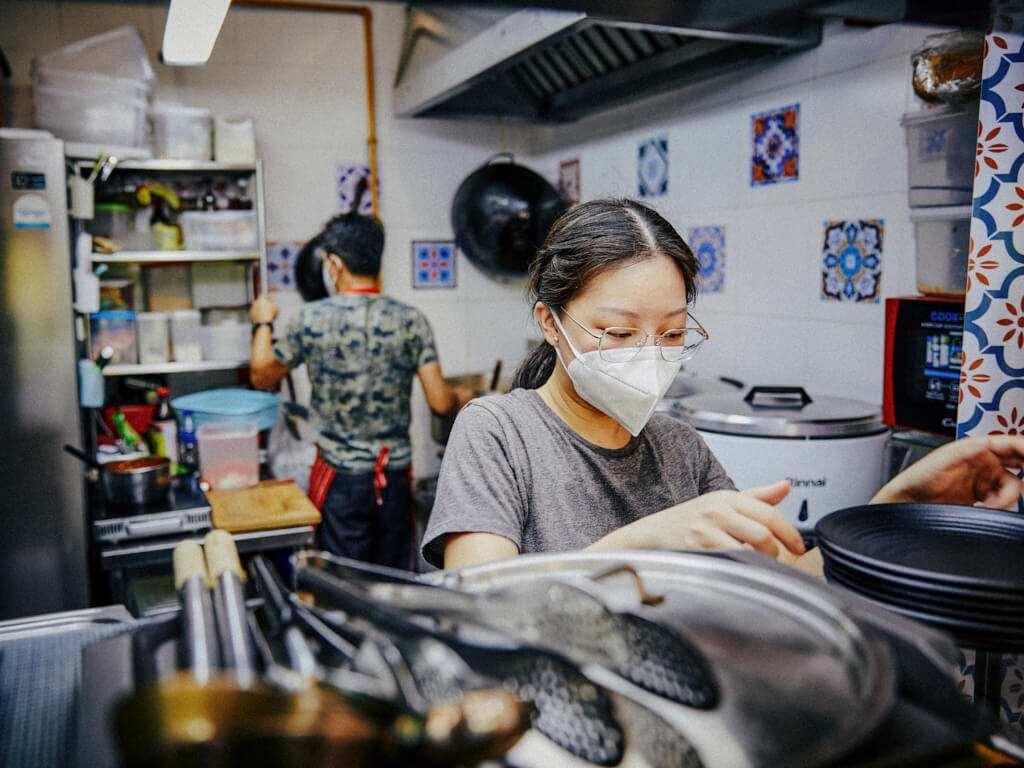 It isn't easy surviving in the hawker world, having to contend with the long hours in a hot and fast-paced environment, she says. And as a young woman, she often had to hold her own and assert herself when liaising with suppliers.
Some might prefer not to mix family with business, fearing that it might stir up conflict, but the Sngs seem not to mind. "When we work together, we realise our strengths and weaknesses, emotions, and begin to help one another. It's more than a business," says Leon Sng.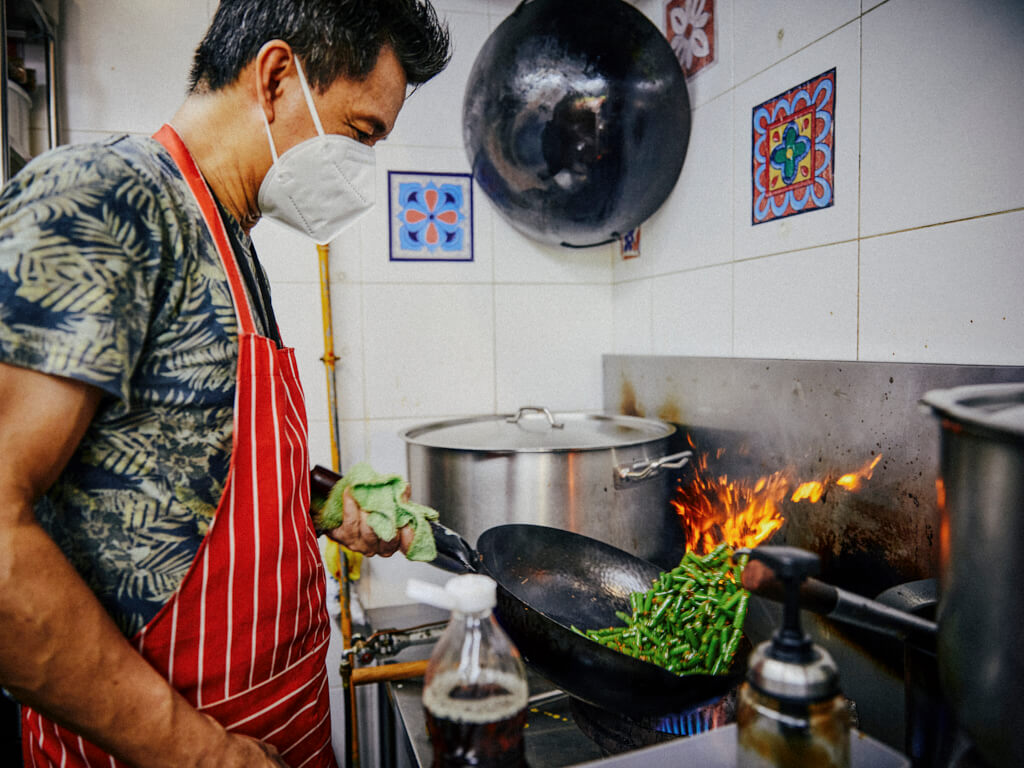 Ever the supportive father, Leon Sng's steadfast support is what keeps her going. Plus, he's content doing what he does best — cooking up a storm in the kitchen.
Reflecting on their father-daughter relationship, Leon Sng describes his daughter as "open and teachable", while she calls him a "mentor figure who is patient and hardworking".
The two joke that they also share a "trademark" boisterous laugh. Sarah Sng says: "My dad laughs very loudly, which I've inherited. People get a shock when they hear us."
How are they planning to mark Father's Day, which falls on Sunday (June 19)? "We're planning to do a belated celebration, since we're open that day. We plan to take him out for a nice American breakfast," she adds.
For now, the young woman is focused on getting the business off the ground.
She hopes to expand the brand in future, though finding manpower is a constant challenge. Her goal is simple: To share her family's love language of food with more people.
Nyonya Pok Pok Kay is on the GrabFood delivery service. You can also book a ride there.
Pasir Ris Central Hawker Centre, 02-23, 110 Pasir Ris Central
Open: Monday and Tuesday, and Friday to Sunday (12pm to 3pm, 5pm to 8pm)
Pasir Ris Central Hawker Centre, 02-23, 110 Pasir Ris Central
Open: Monday and Tuesday, and Friday to Sunday (12pm to 3pm, 5pm to 8pm)