8 eateries with same prices on GrabFood and in-store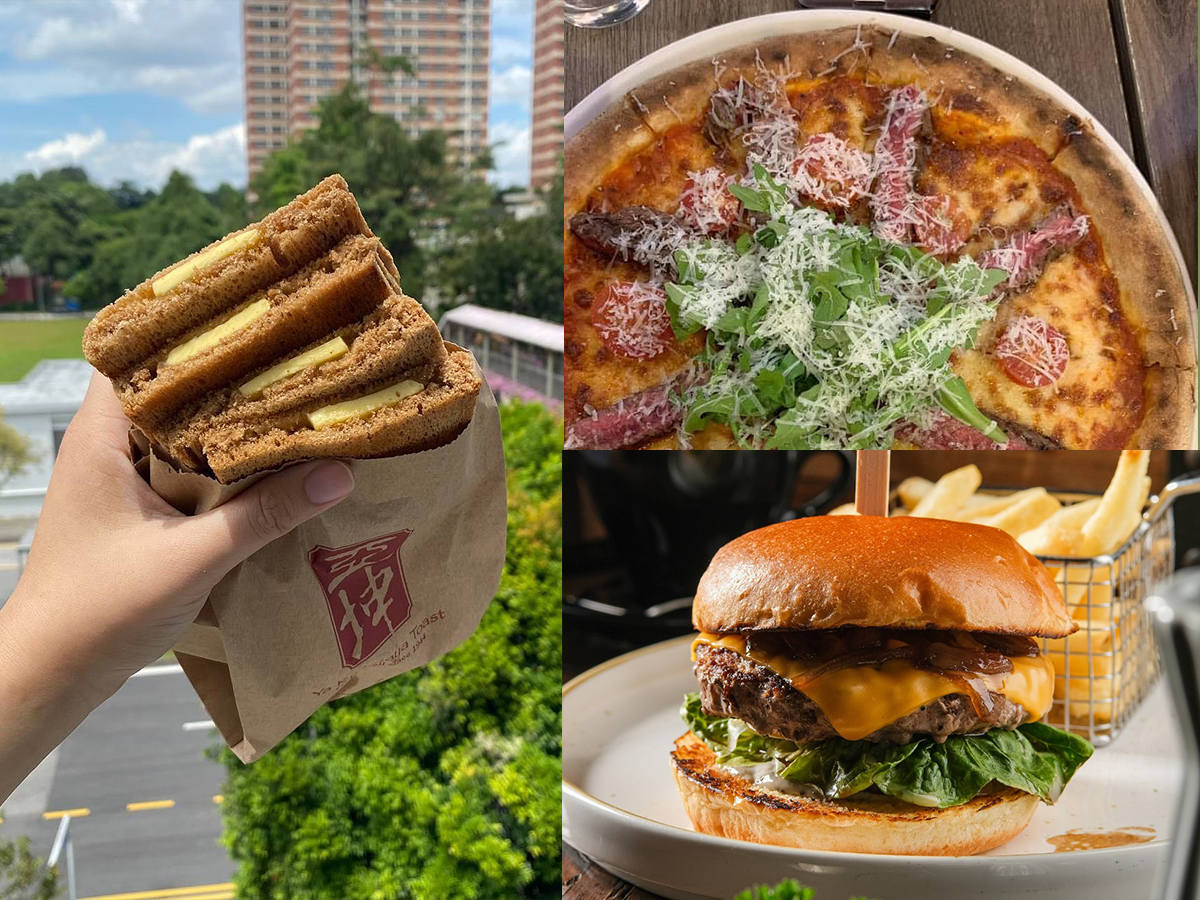 There's no denying the sheer convenience food delivery services such as GrabFood bring to our lives. There's no need to step out of the house, no tiresome queues to endure, and we have the luxury of waiting comfortably for our food at home. 
Ordering food online typically includes delivery and other fees, which add to our overall bill.
So it's welcome news when our favourite merchants maintain the same prices across their in-store and food delivery menus. 
Some of them even offer slightly lower prices (yes, you heard us right). 
If you're thinking of ordering in, we've curated a selection of merchants that maintain the same prices on GrabFood and in-store, so you can indulge in delicious meals without breaking the bank.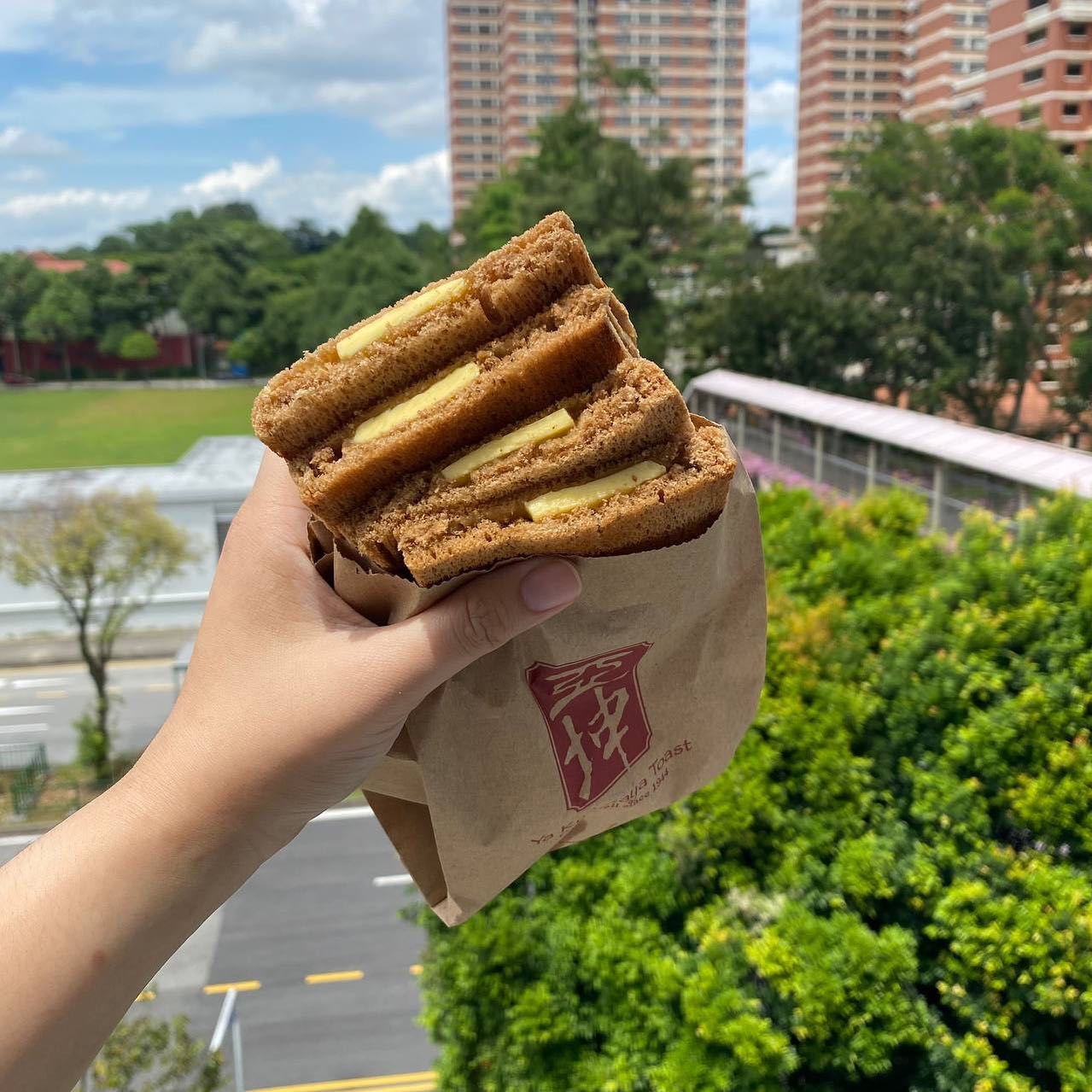 Why visit? Famed for its titular kaya toast and coffee sets, Ya Kun Kaya Toast needs no introduction. It's a go-to for most Singaporeans looking for a quick and affordable coffee break, which explains the long queues during lunch hours. To skip the hassle of queuing, order your drinks and toast on GrabFood, since prices are the same. 
Price range: $
Crowd favourites: Opt for its Set A (S$5.60), which comprises two slices of kaya toast with butter, two soft boiled eggs and a hot coffee or tea.
2. Long Black Cafe
20 Biopolis Way 
Open: Monday to Friday (8 am to 8pm)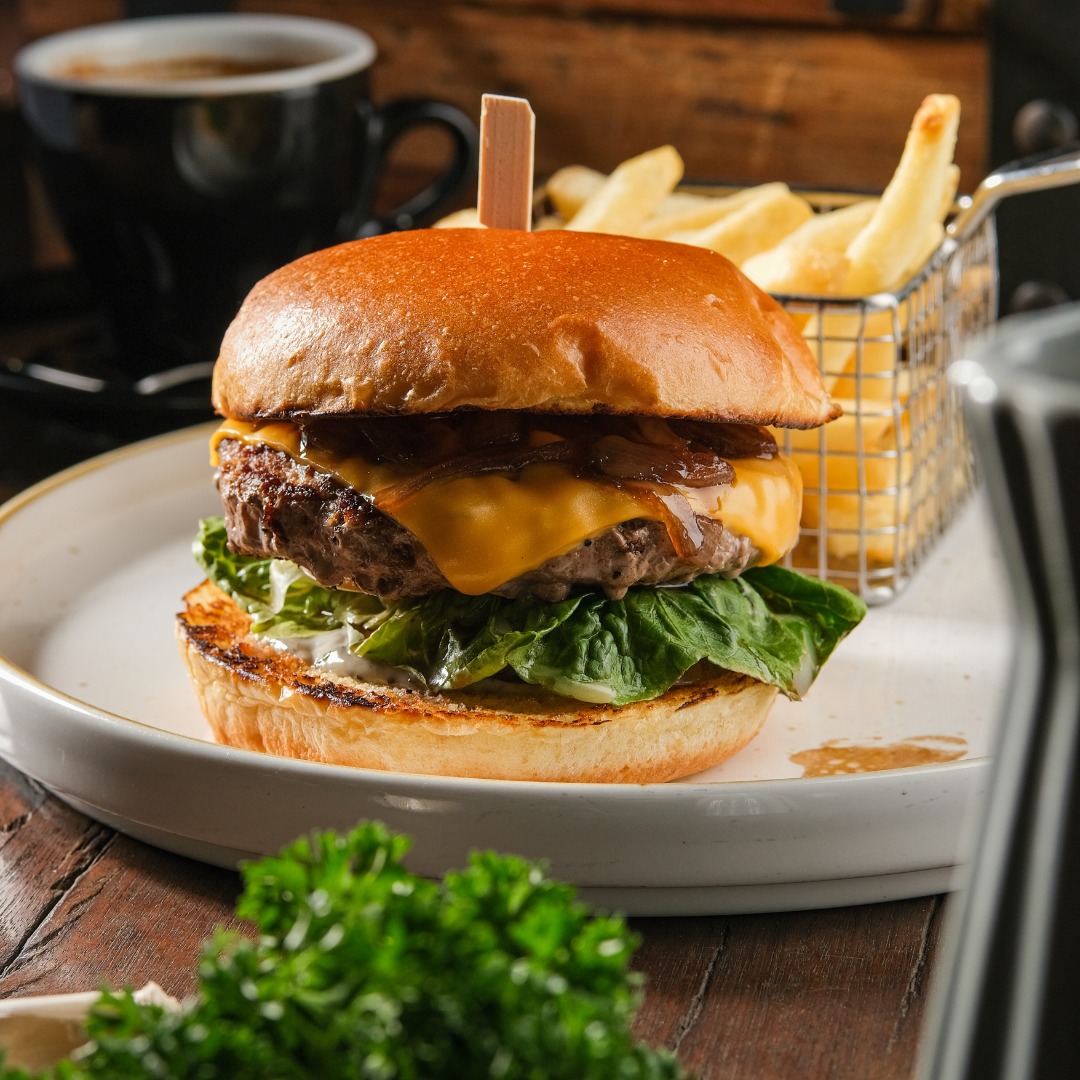 Why visit? For those craving an affordable fusion Western lunch, Long Black Cafe has plenty of options available with nothing above S$15. It's a little out of the way if you aren't in the Biopolis area, so the GrabFood delivery option is perfect (and still affordable) for those who can't make the trip down. 
Price range: $$
Crowd favourites: Long Black Cafe recommends its signature LB special beef burger (S$13.90) served with homemade beef patty, caramelised onions, shiitake mushrooms and melted cheddar. For vegetarians, the aglio olio classic (S$10.50) is another tasty option. 
3. Kucina Italian Restaurant 
Kinex, B1-09/10, 11 Tanjong Katong Road 
Open: Monday to Sunday (12pm to 10pm)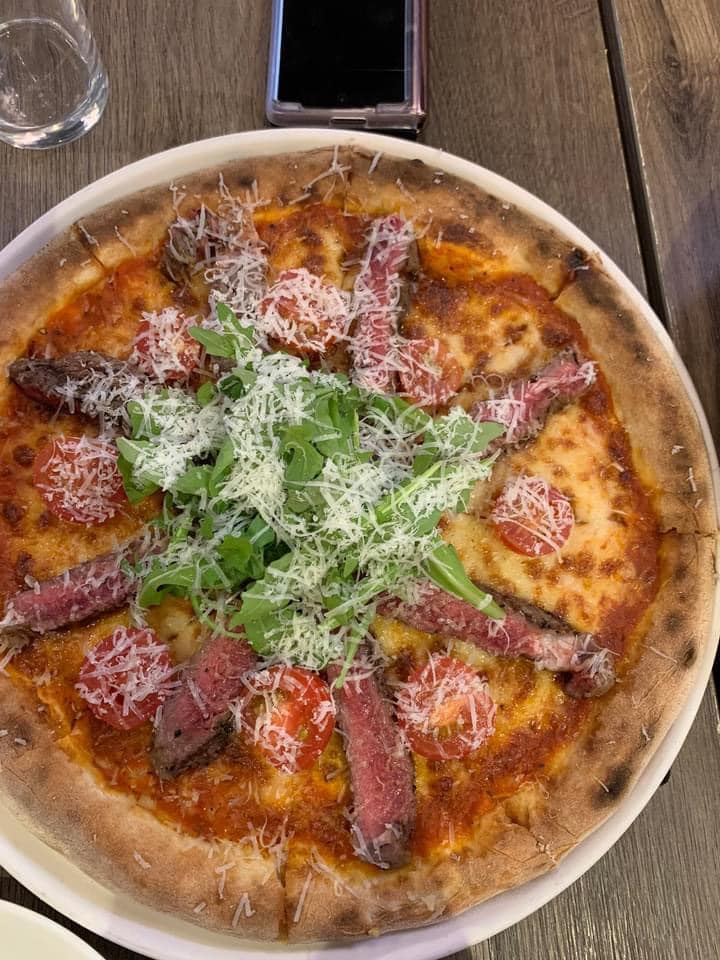 Why visit? If you've been on TikTok, chances are you'd have come across Kucina Italian Restaurant, where founder Chef Gero captured the hearts of his audience with his unique Italian-Singaporean accent. The restaurant specialises in authentic and halal Italian cuisine. 
Price range: $$$
Crowd favourites: The la barca funghi e tartufo (S$28.90) is a unique Sicilian boat-shaped pizza topped with creamy mushroom sauce, black truffle paste, mozzarella and smoked cheese. More classic options at Kucina include the carbonara (S$22.90), which is typically not a Muslim-friendly dish due to the use of pancetta. The one offered here uses turkey bacon instead.
4. Chug Chug
114 Tanjong Pagar Road 
Open: Monday to Sunday (5pm to 12am)
Paya Lebar Quarter, 01-09, 2 Tanjong Katong Road 
Open: Monday to Friday (11.30am to 2pm, 5.30pm to 1am), Saturday and Sunday (5.30pm to 1am)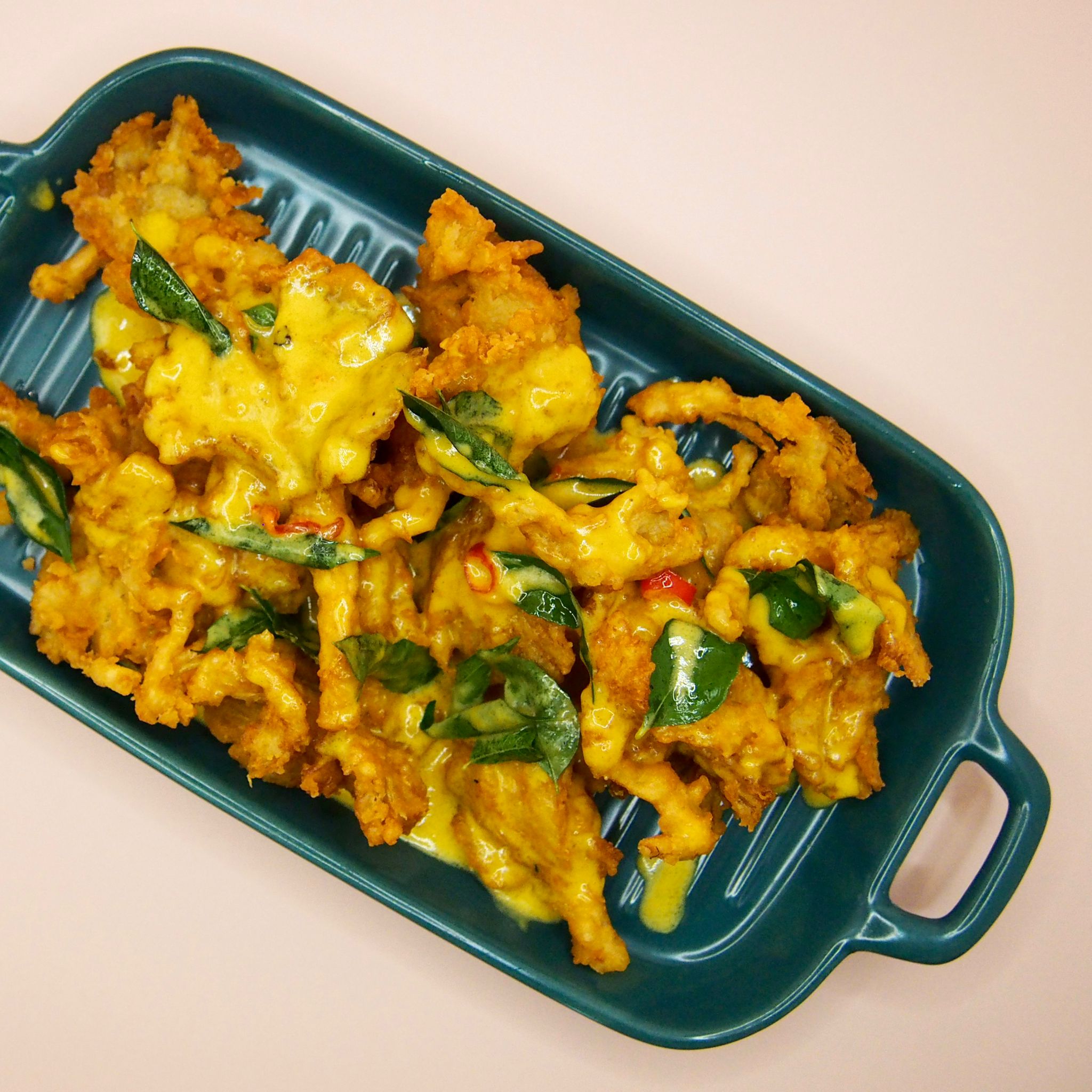 Why visit? Fans of fusion food will find themselves right at home when visiting Chug Chug. While both outlets have similar dishes such as the scallop mentaiko pasta (S$20), there are slight differences to the menu. The Tanjong Pagar outlet serves Chinese-Western fusion, whereas the outlet at Paya Lebar Quarter serves Korean-Japanese fusion fare instead. 
Price range: $$
Crowd favourites: The aforementioned scallop mentaiko pasta is a rich and savoury bestseller consisting of spaghetti tossed with mentaiko and cream. If you enjoy Korean food, you can order items such as the Korean spicy chicken feet (S$18) and ginseng chicken stew (S$18) from its outlet at Paya Lebar.
5. Rite Pizza
212 Choa Chu Kang Avenue 1
Open: Monday to Sunday (11am to 9.30pm)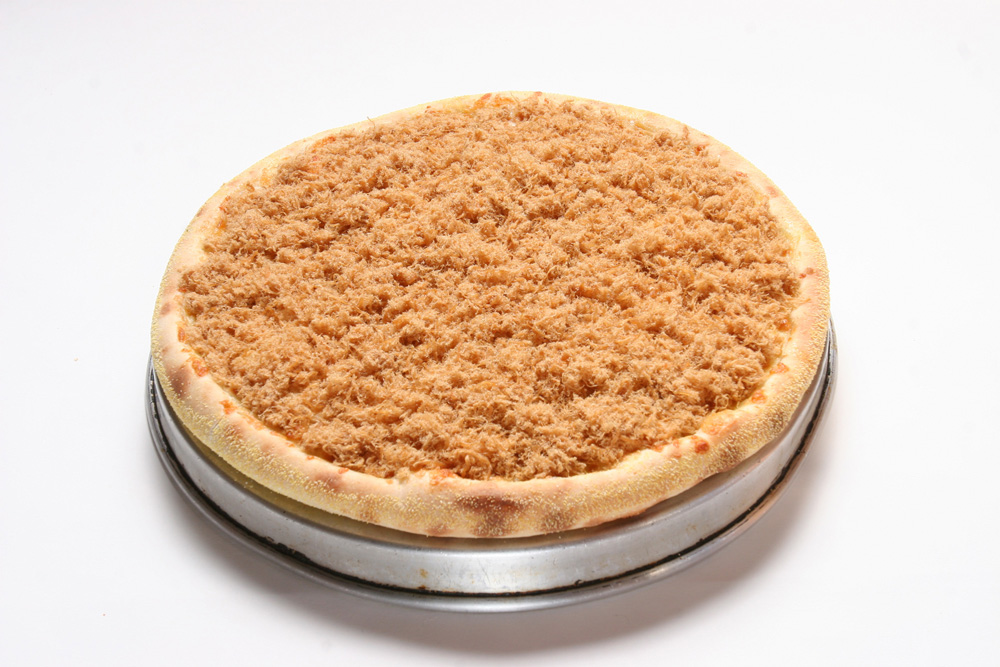 Why visit? Rite Pizza is a halal-certified pizza brand that was founded in 2005. Its pizzas are slightly cheaper on GrabFood, making it a great order-in option for fuss-free meals. The brand has some pretty unique combinations with a huge variety of toppings available. You can also opt for a hand-tossed or thin-crust version for your pizza. 
Price range: $$
Crowd favourites: The pizza menu can be sorted into: Beef pizza, chicken pizza, seafood pizza and Rite Savers. Rite Savers house more classic flavours, such as margherita and pepperoni (S$22 each), if you prefer the traditional. Meatlovers will enjoy the meat diva (S$24), comprising cheese, ground beef, beef pepperoni, chicken ham, mushroom and turkey bacon.
6. The Bread Gang
Aiman Cafe, 235 Jurong East Street 21
Open: Monday to Sunday (11am to 11pm)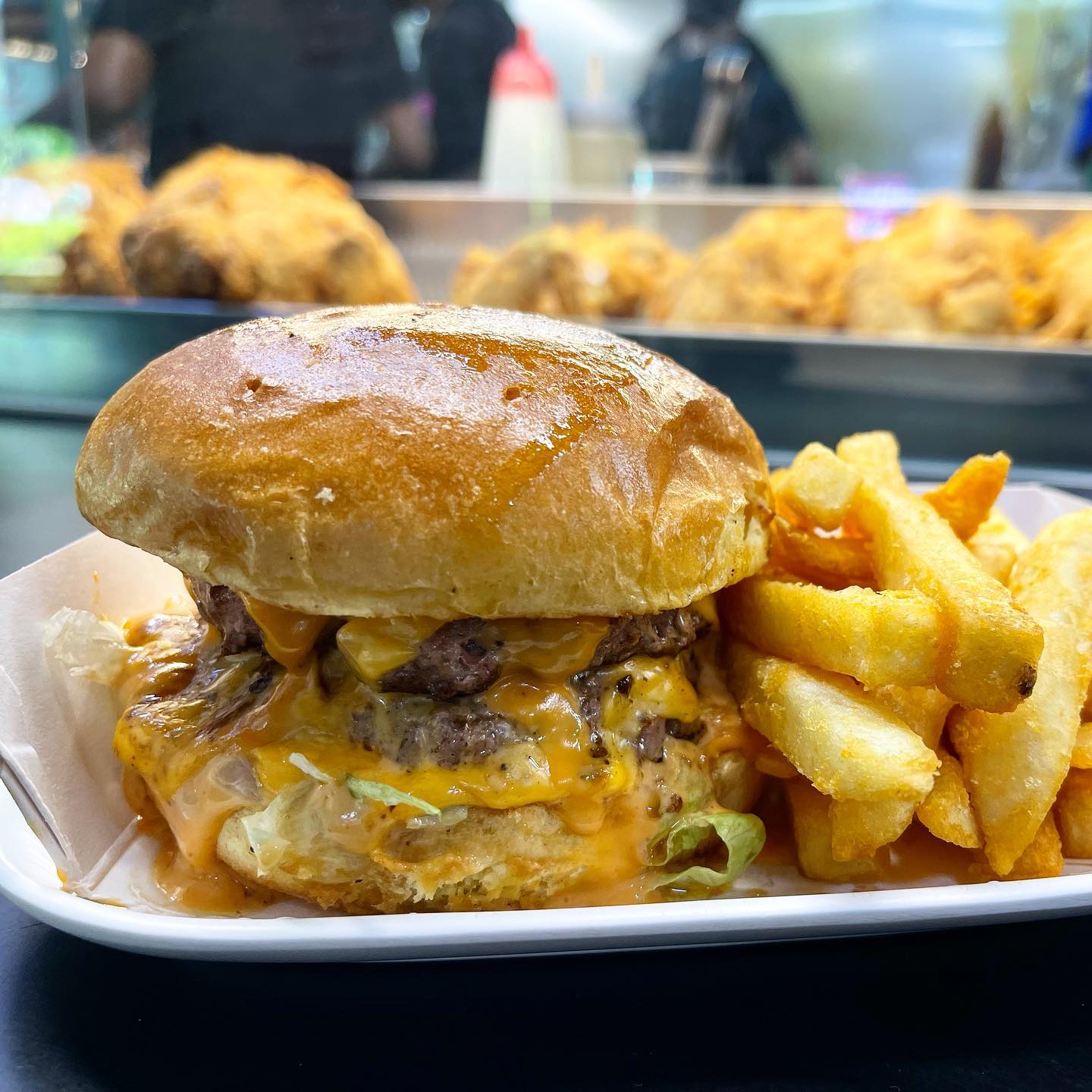 Why visit? A unique food stall located at a hawker centre in the quiet western region of Singapore, The Bread Gang does affordable Mexican-inspired fare. Expect quesadillas and cubanos, as well as Asian options such as roti john, on the menu. Most items are below S$10 – even on the delivery platform. If you stack your GrabFood promo codes right (subscribers of GrabUnlimited get free delivery up to S$3 off), you just might be able to get your meal at a price that's competitive with dine-in prices. 
Price range: $
Crowd favourites: If you enjoy nacho cheese, the roti john cheeseburger (S$7.90) is a popular favourite. A roll of fluffy bread housing minced meat, omelette, onions and cucumber is drenched in bright yellow cheese for a heavenly mouthfeel.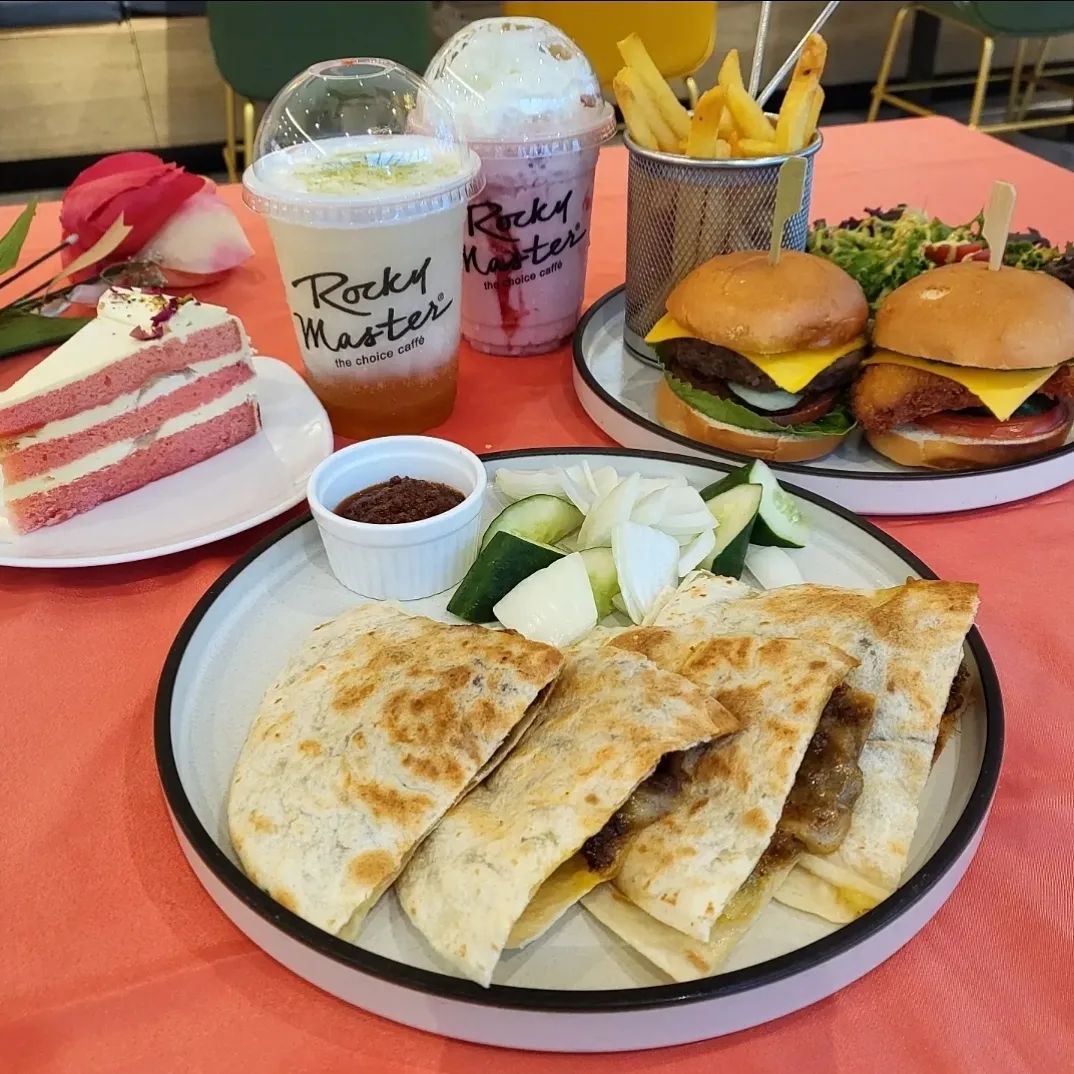 Why visit? With a number of outlets across the island, Rocky Master is a homegrown brand that's perfect for those looking for a quick and casual dining experience. It's a little pricier than hawker fare, but the eatery occasionally offers a GrabFood promo in the form of set meals. 
Price range: $$
Crowd favourites: A portion of Rocky Master's menu is dedicated to its signature items. Patrons have sung praises for the Rocky Master signature mac and cheese (S$18.20) and the Rocky Master Laksa Supreme (S$15), which is served with the eatery's homemade sambal chilli. 
8. The Ugly Cake Shop
GB Point, 01-06, 535 Kallang Bahru
Open: Monday, Wednesday to Saturday (10am to 6pm)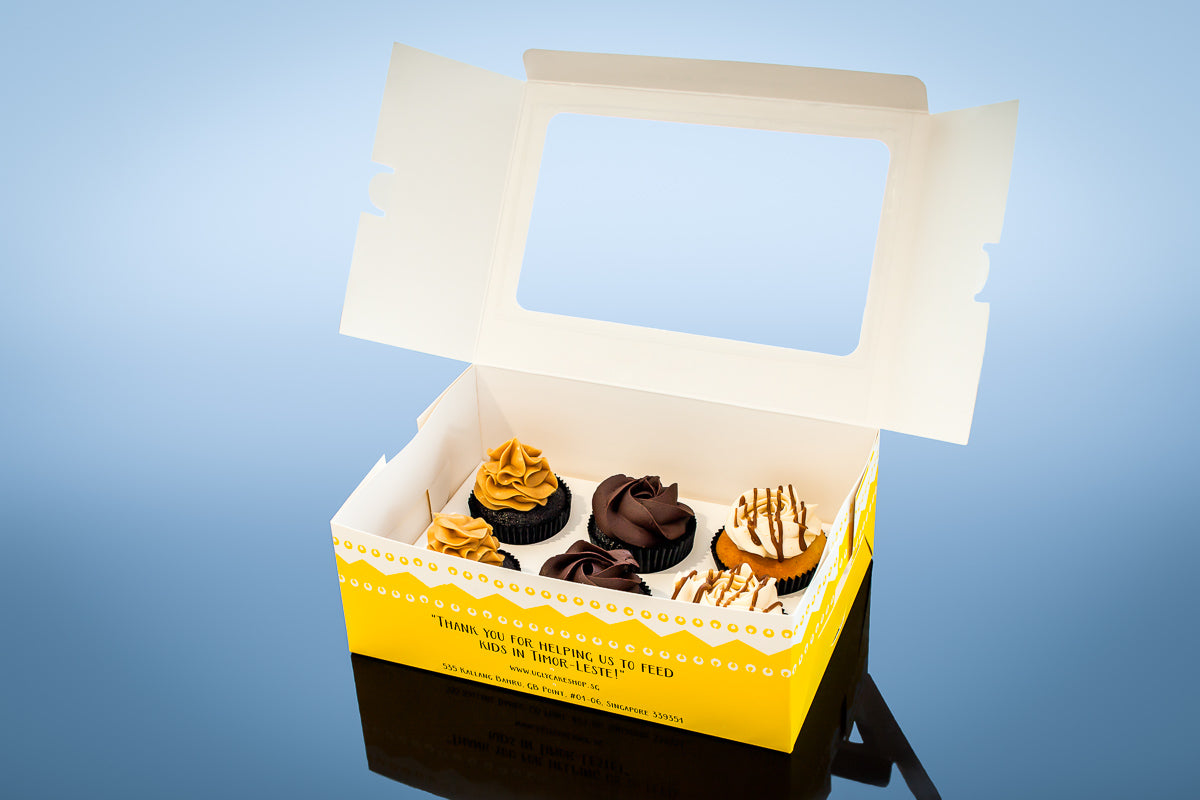 Why visit? There is always room for dessert. The Ugly Cake Shop has a selection of mini cakes and cupcakes available on GrabFood for those who find themselves craving a sweet treat post-meal. The desserts here are made with high quality ingredients and minimal artificial ingredients, creating healthier desserts that are good for the body. 
Most of the shop's offerings are priced the same on the GrabFood platform and on its online site, except for two items: Double chocolate cookies with sea salt flakes (S$20) and Clara — real butter cake (S$20).
Price range: $
Crowd favourites: If you're new to the brand, it's always safe to go for the cupcake bundle — bestsellers (S$24). It consists of six cupcakes in three of its most popular flavours: Big Daddy (Nutella chocolate and valrhona), Sally (peanut butter and dark chocolate) and Juliana (salted caramel with sea salt). 
---