Pang Pang Western Food at Marine Parade: Affordable grub by ex-Astons & iSteaks manager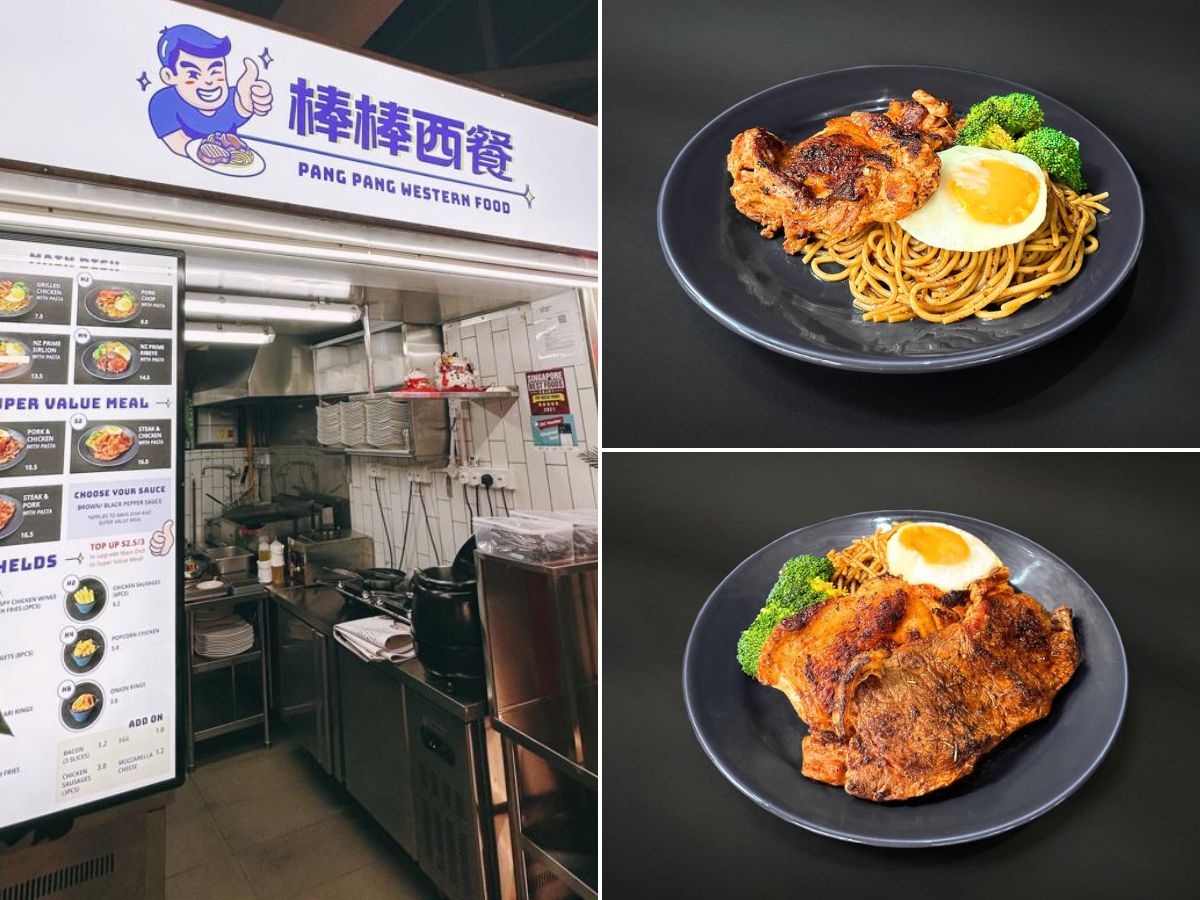 It's always a pleasure to indulge in a fancy meal at a steakhouse, but sometimes, we just crave fuss-free and comforting Western food from an old-school coffee shop.
If you're looking for a close-enough option to satisfy your craving, consider the new Pang Pang Western Food at Marine Parade Central Market and Food Centre.
Run by two brothers, Lucas and Bernard Pang, the name of the stall is a play on their family name.
Both siblings have worked at Astons and iSteaks, among other establishments. They started as cooks at the former, before rising through the ranks to become restaurant managers.
In correspondence with HungryGoWhere, Lucas said that the stall's concept was born from the siblings' love of Western food as well as a desire to let more people taste their food. 
You can expect the stall to serve up familiar local-style Western classics. The team initially wanted to present their offerings in hotplates, after being inspired by Taiwanese hotplate dishes. Sadly, logistical issues caused the team to abandon the hotplate service.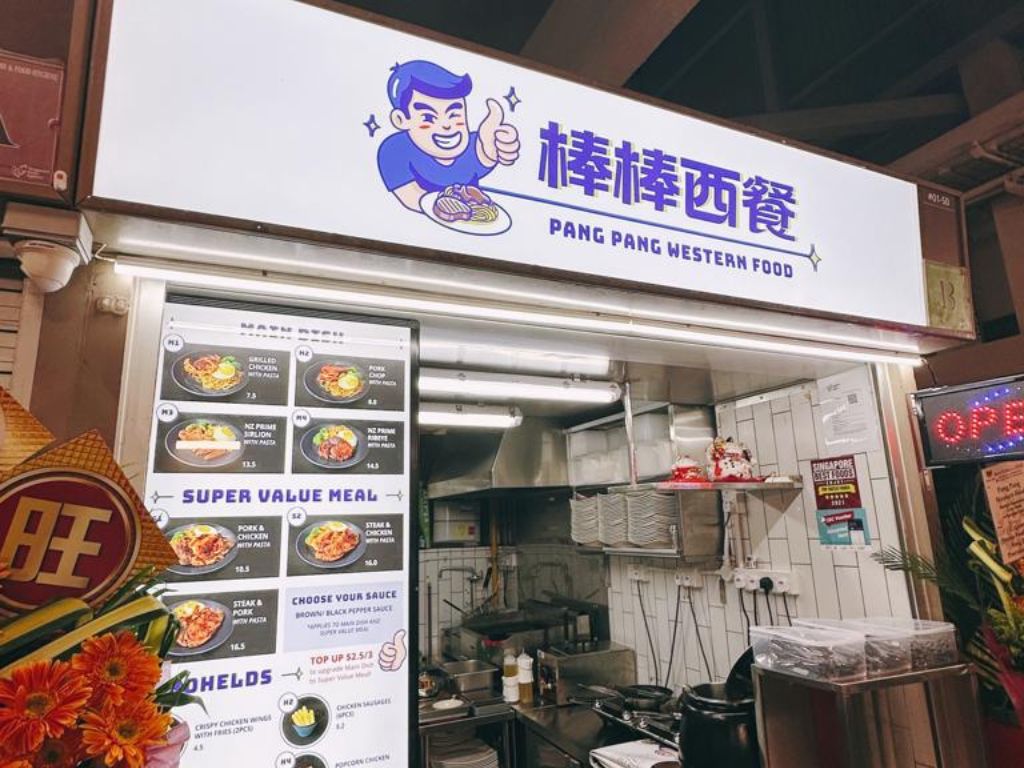 There are four mains on Pang Pang Western Food's menu — the grilled chicken (S$7.50), pork chop (S$8), NZ prime sirloin (S$13.50), and NZ prime ribeye (S$14.50).
Each main dish comes with a side, the default being pasta with broccoli and egg, but it can be swapped out for either rice or French fries without extra cost.
You are also given a choice between brown and black pepper sauce.
The best part about Pang Pang Western Food, however, comes in the form of its super-value meals. 
Similar to Astons' double-up chicken concept, Pang Pang's version involves throwing in an additional protein with just a top-up of between S$2.50 and S$3. This gives you more variety as you get a choice of a different meat.
For example, you can get a plate of pork and chicken with pasta for S$10.50, steak and chicken for S$16, or steak and pork for S$16.50 without burning a hole in your pocket.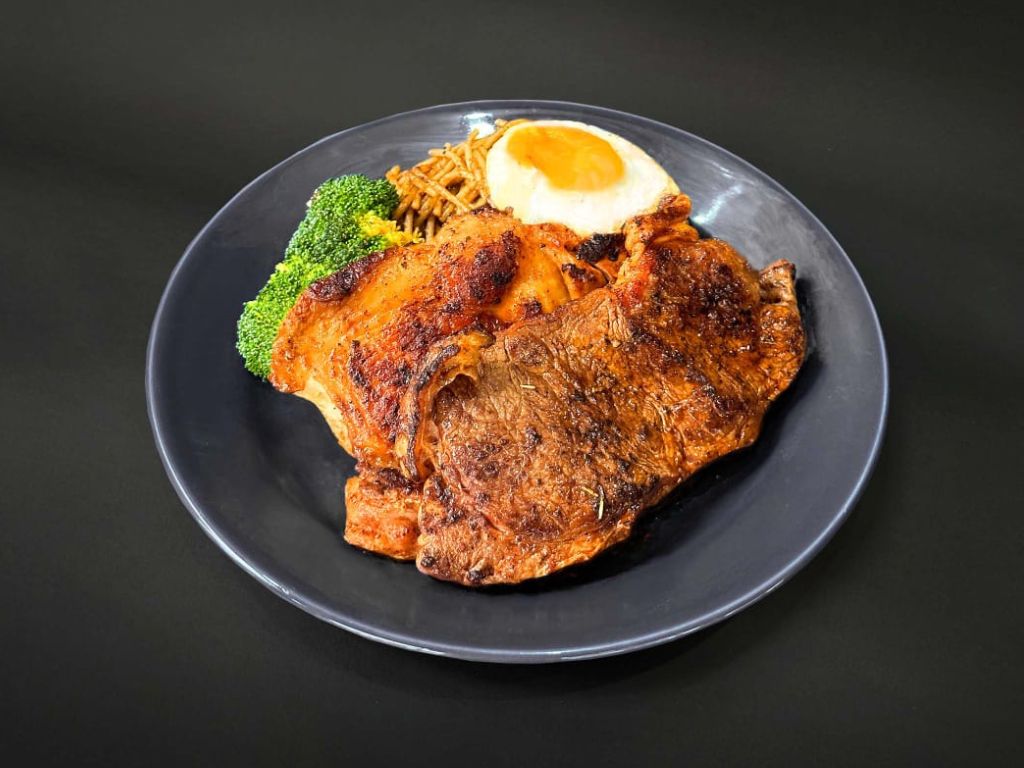 Besides the mains, there are also a handful of sides under the "handhelds" section of the menu at Pang Pang Western Food, including onion rings (S$3) and crispy chicken wings with fries (S$4) if you're feeling peckish.
At present, Pang Pang Western Food has just one outlet. The siblings said they are keen on expanding in the future so more people can enjoy their hearty Western food outside Marine Parade.
Marine Parade Central Market and Food Centre, 01-50, 84 Marine Parade Central
Nearest MRT station: Dakota or Eunos
Open: Monday to Sunday (11am to 9pm)
Marine Parade Central Market and Food Centre, 01-50, 84 Marine Parade Central
Nearest MRT station: Dakota or Eunos
Open: Monday to Sunday (11am to 9pm)