Dakota's new Kopitiam Corner: S$1 kopi-o, cheap cai png from S$1.50, popular mala brand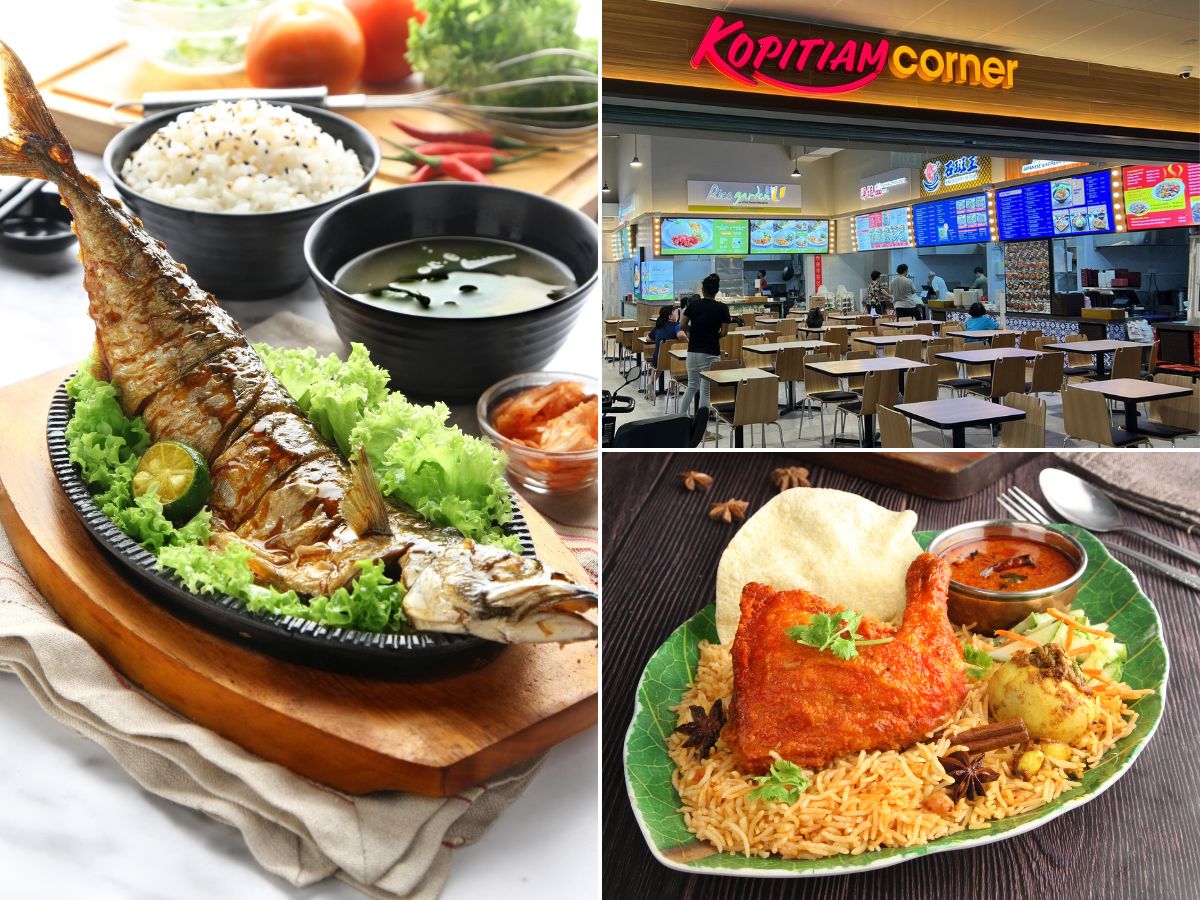 The Dakota neighbourhood is not an area that is hurting for good hawker options. After all, it's home to Old Airport Road Food Centre, one of Singapore's best hawker centres.
But residents from the surrounding area may want to look for new flavours, or simply escape the crowds that congregate at the foodie landmark.
That's where Kopitiam Corner, Dakota Crescent's newest addition, comes in.
The establishment, newly opened on May 29, is operated by the prolific Kopitiam brand. It features six food stalls, curated to serve the residents of Dakota with affordable comfort food.
In fact, food at Dakota Crescent's Kopitiam Corner can be as affordable as S$1.50.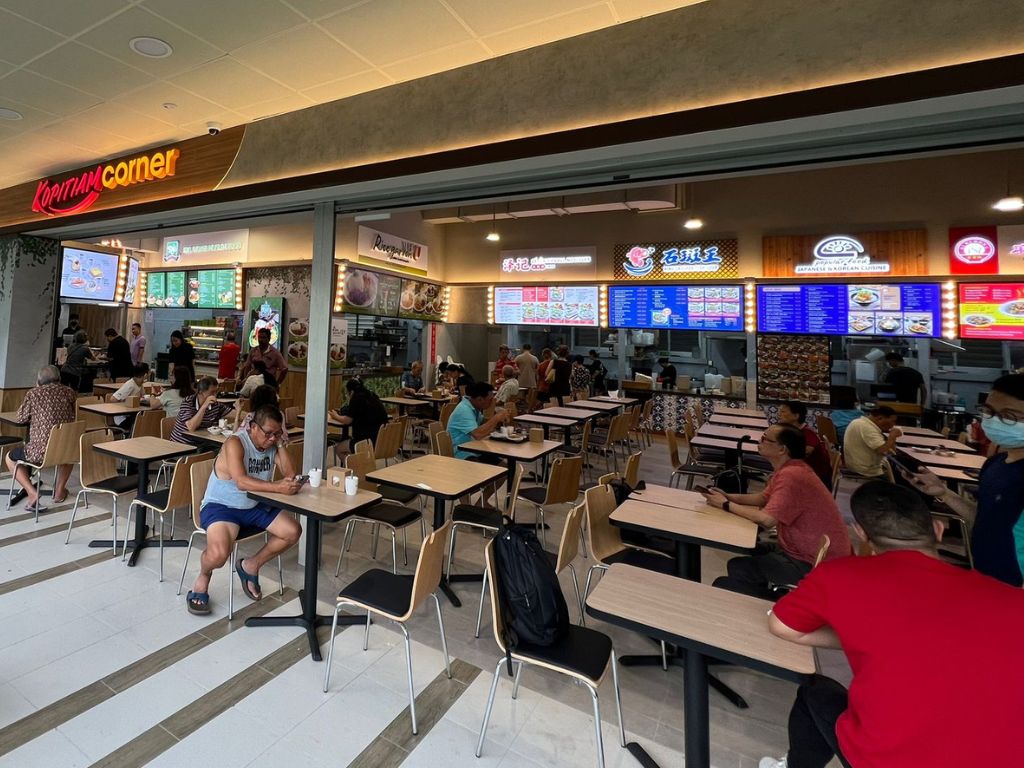 That's right, Rice Garden Mixed Rice offers S$1.50 for a plate of cai png (mixed vegetable rice) — with two selected vegetable dishes and one meat — for lower-income families who are covered by the ComCare scheme.
Besides that, the stall also offers meals from as low as S$2.50 for those holding concession cards such as Pioneer Generation, Merdeka Generation, Blue CHAS, and NTUC Union.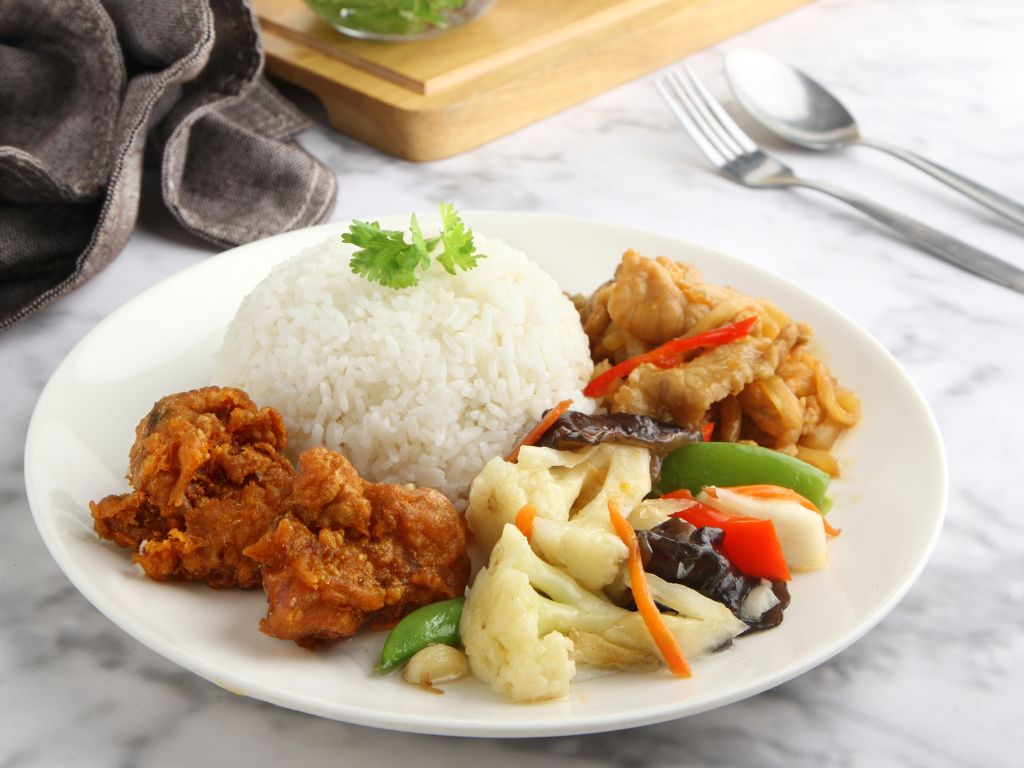 To keep things fresh, the stall also features rotating daily specials, which include popular items such as sweet & sour pork, soy sauce chicken and curry chicken.
As at the Kopitiam Corner at Bedok, all stalls at this Dakota Kopitiam Corner will also offer a S$3 budget meal option on their menus, along with Healthier Choice meals that contain less than 500 calories.
Other delectable options at the coffee shop include King Grouper Fish Soup's hearty broth for a "farm-to-table" meal. The fish is sourced fresh from the chain's own fish farm in Changi.
Similarly, Ze Ji Handmade Fishball Noodles is another solid option for comfort food — the brand is renowned for selling handmade fishballs and fish cakes since the 1970s.
Spice lovers will enjoy the famous mala hot pot brand Ri Ri Hong, one of the most popular food options at People Park's Complex, and KNS Indian Muslim Food, a stall with over 25 years of experience making its signature masala thosai and chicken biryani.
Kopitiam Corner has also brought in Popular Korean & Japanese Cuisine to provide affordable and easily accessible Japanese and Korean classics without having to head into town, offering signatures such as hotplate saba fish.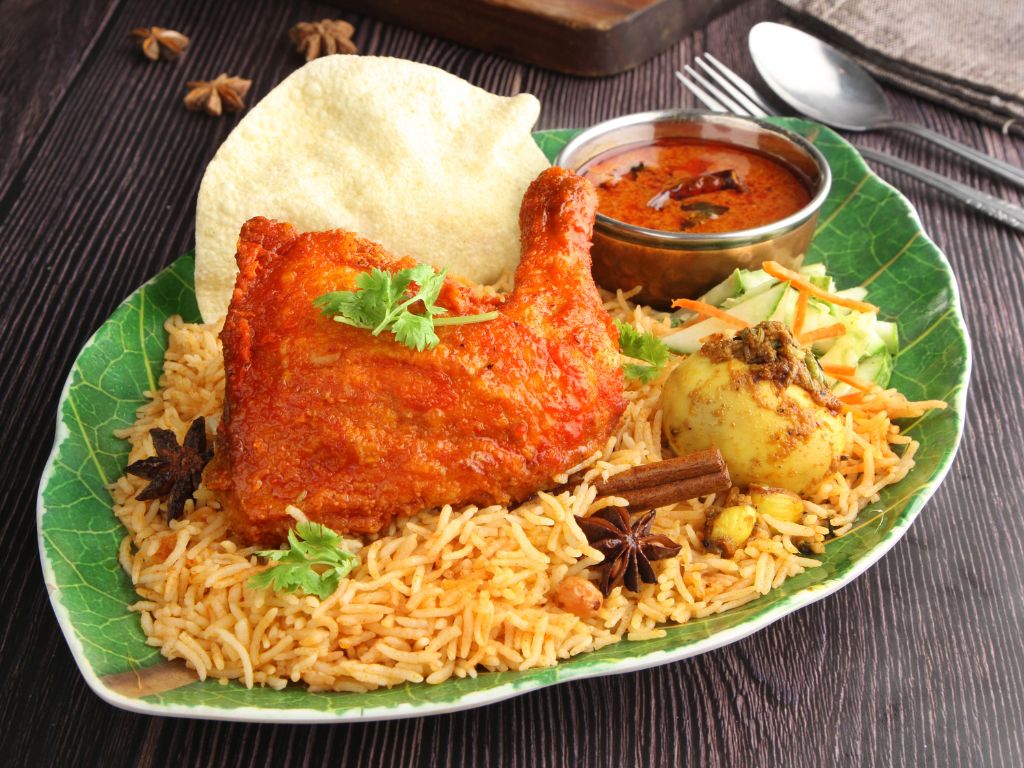 Last but not least, the brand itself will be running the Kopi Kiosk, which will be serving up all-time favourite drinks, as well as traditional kaya toast sets (from S$2.20). 
Best of all, the price of its kopi-o and teh-o will be kept at S$1.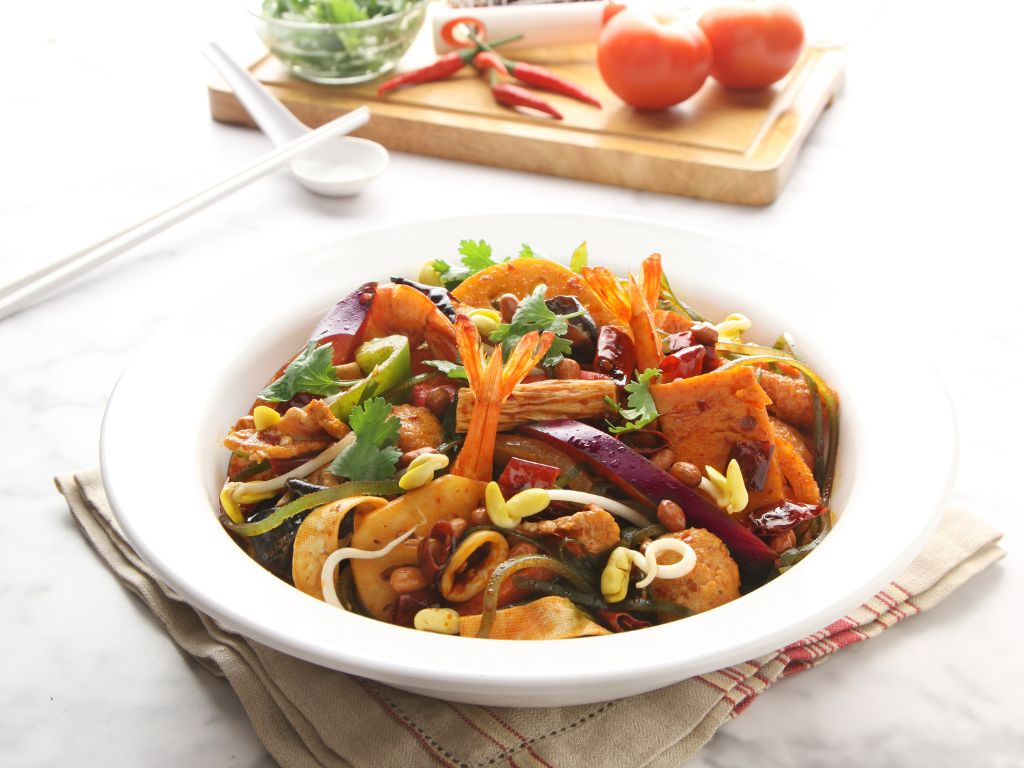 To keep things even more affordable, Kopitiam Corner will also be running a slew of opening deals from now until June 30, with up to 20% off. 
The promos include:
Stall
Promotion
King Grouper Fish Soup
10% off all regular menu items
Ze Ji Handmade Fishball Noodles
10% off all regular menu items
Ri Ri Hong Mala Hot Pot
One meat, four vegetables and one rice for S$6 (U.P. S$7 to S$8)
Popular Korean & Japanese Cuisine
Hotplate saba fish set meal for S$5 (U.P. S$6)
Rice Garden Mixed Rice

One meat and two vegetables for S$3 (U.P. S$3.80)

Two meats and one vegetable for S$3.50 (U.P. S$4.30)

KNS Indian Muslim Food

One meat and two vegetables for S$3 (U.P. S$3.80)

Two meats and one vegetable for S$3.50 (U.P. S$4.30)
Kopitiam Corner (Dakota Crescent)
91 Jalan Satu, 01-01 
Nearest MRT station: Dakota
Open: Monday to Sunday (7am to 11pm, stalls' operating hours vary)
91 Jalan Satu, 01-01 
Nearest MRT station: Dakota
Open: Monday to Sunday (7am to 11pm, stalls' operating hours vary)