5 authentic Korean eateries to visit in Singapore's west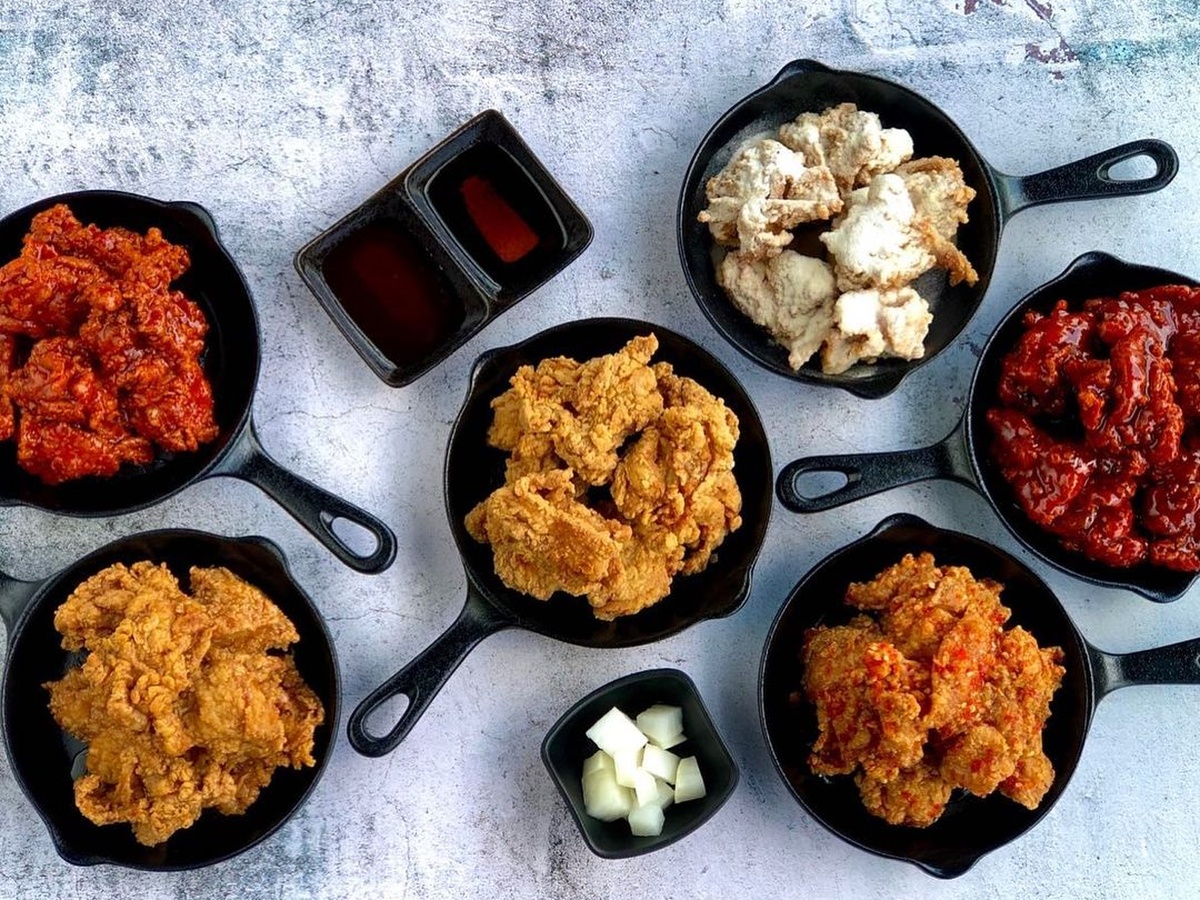 This is the final instalment of a five-part series on authentic Korean eateries in Singapore. Here, we check out places in the west of Singapore.
Western Singapore isn't top of mind when you think of authentic Korean food, but tucked within a condominium at Jalan Jurong Kechil is a seafood restaurant selling raw octopus, just like how you'd find it at Jagalchi Market in Busan, South Korea.
We uncover a few more places in the west serving up authentic Korean nosh that will leave you feeling as though you stepped right into a restaurant in the Land of the Morning Calm.
1. Wang Family Kitchen
Hillview Community Centre, 01-04, 1 Hillview Rise
Nearest MRT station: Hillview
Open: Tuesday to Sunday (11.30pm to 3pm, 5.30pm to 9pm)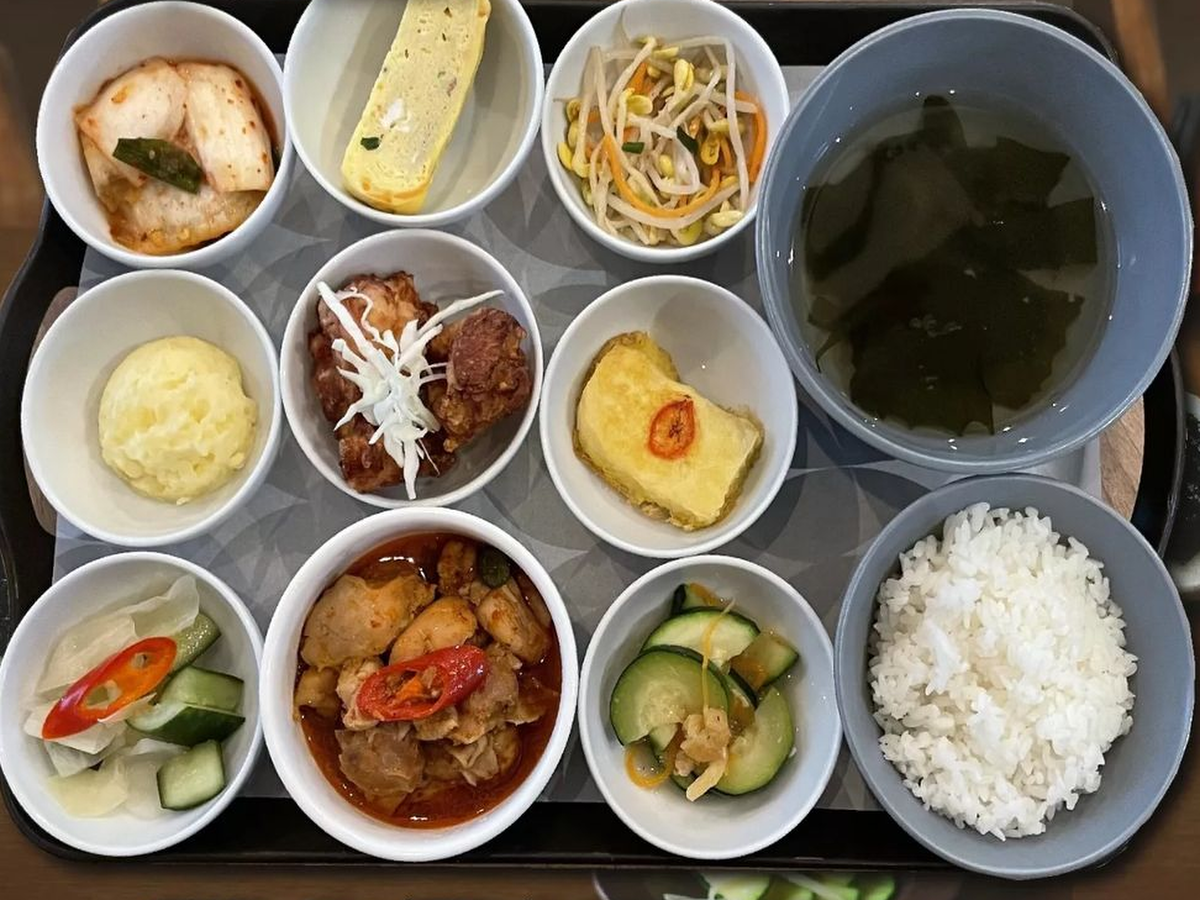 Dining at Wang Family Kitchen is reminiscent of my meals at the school canteen during my exchange semester in Seoul. I didn't know what was being served till the day of each meal, I was served a plethora of side dishes along with my mains, and everything looked as though it'd been cooked up by a Korean ajumma (older lady).
While Wang Family Kitchen used to serve its dishes buffet-style, it now offers you a single set of dishes at a fixed price — with no refills for its banchan (side dishes). Should you prefer mains such as kimchi stew, you can order them, depending on availability. They come with rice, five side dishes and dessert.
As the menu changes every day, it'd be good to check its Instagram page before heading there, so you have an idea of what's being served beforehand.
What to order: Daily dine-in set (S$17.90), kimchi stew (S$18.90)
2. Ahtti Korean Restaurant
Vision Exchange, 02-43, 2 Venture Drive
Nearest MRT station: Jurong East
Open: Monday to Saturday (11.30am to 2.30pm, 5pm to 10pm)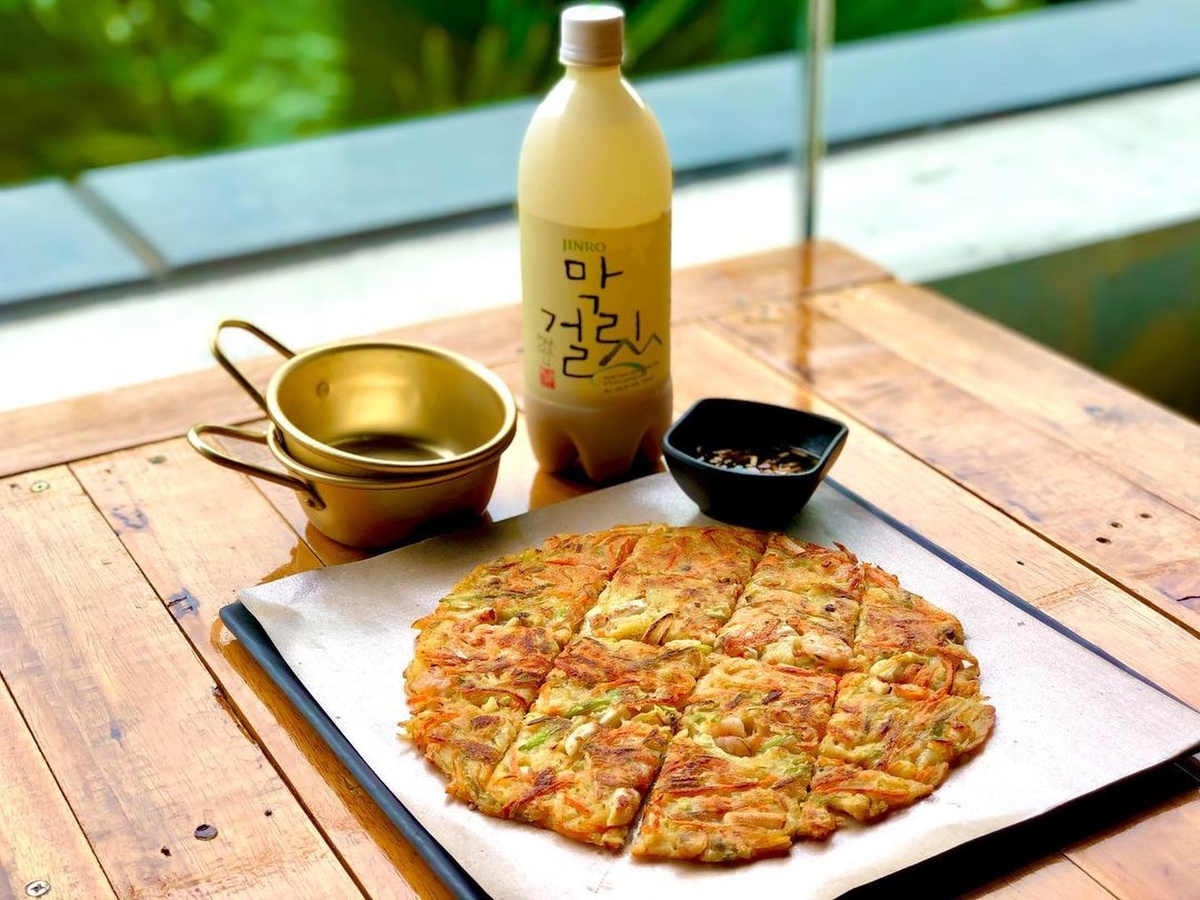 Just a stone's throw from Jurong East MRT station, Ahtti Korean Restaurant is a quaint eatery tucked away at the Vision Exchange office building selling Korean fried chicken.
What I love about the eatery is that it doesn't just offer the usual flavours of yangnyeom (spicy), original, honey butter and ganjang (soy sauce). It also serves padak or spring onion (an absolute Korean favourite) and two spicy variations — chilli padi, which is spicy level one, and hotdak, a staggering spicy level three.
With so many fried chicken varieties, everyone's bound to find his or her favourite. But if all else fails, Ahtti also serves standard Korean dishes such as zzolmyeon (spicy chewy noodles), stews and pancakes. If you're adventurous, you might even want to try its grilled chicken gizzard.
What to order: Chilli padi wings (S$19), zzolmyeon (S$9)
3. Pohang Seafood & Butchery 
The Hilford, 01-52, 182 Jalan Jurong Kechil
Nearest MRT station: Beauty World
Open: Tuesday to Sunday (11am to 3pm, 5pm to 10.30pm)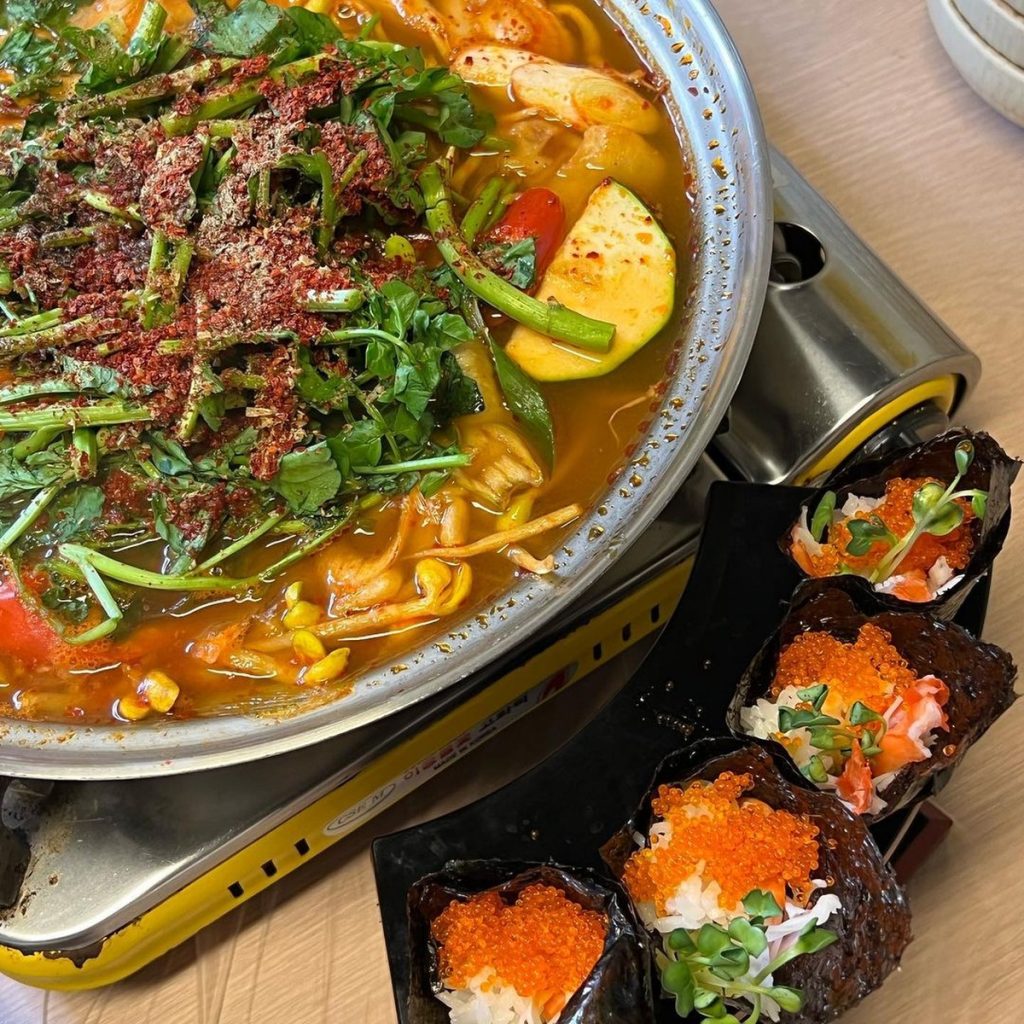 Pohang is a seaside town in South Korea well-known for its seafood. It's no surprise then that Pohang Seafood & Butchery in Jalan Jurong Kechil specialises in seafood — live octopus (or san-nakji in Korean), to be precise.
It's certainly rare to find san-nakji in a Korean restaurant in Singapore and seeing it served here gives me major Busan flashbacks. San-nakji is often eaten in Korean seafood restaurants, and the tentacles are served live, raw and chopped up — topped with a drizzle of sesame oil and seeds.
Aside from its star dish, Pohang has Korean sashimi sets, known as hoe. While Korean sashimi looks similar to its Japanese counterpart, it's usually consumed with spicy dipping sauces ssamjang or chojang.
What to order: Flatfish set (S$150 for two persons), big dumpling and pork collar kimchi stew (S$48)
4. Dookki
JCube, B1-11, 2 Jurong East Central
Nearest MRT station: Jurong East
Open: Monday to Thursday, and Sunday (11.30am to 10pm), Friday and Saturday (11.30am to 10.30pm)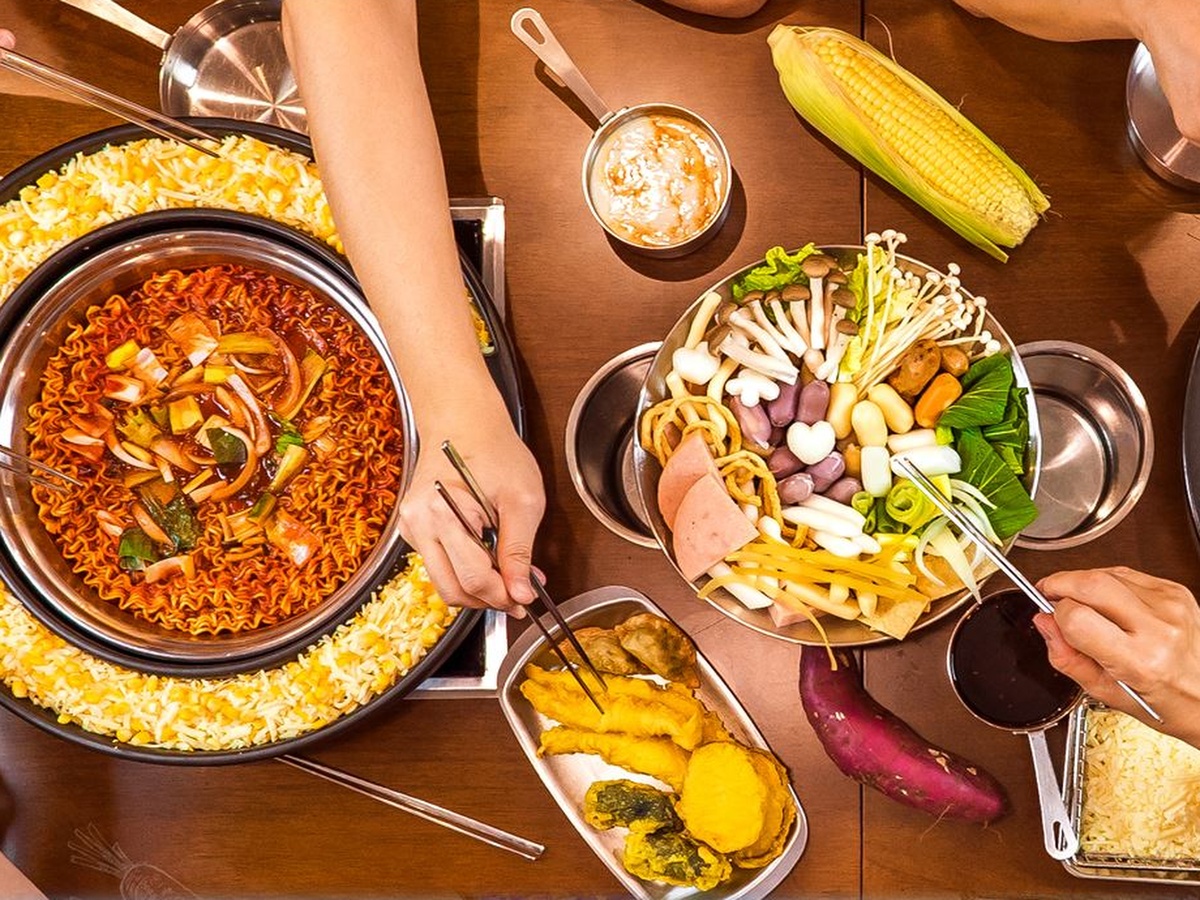 Dookki is an all-you-can-eat Korean tteokbokki (rice cake) restaurant that has two branches in Singapore, so westies can have their fill at Dookki's JCube outlet. Don't strike it off as just another chain restaurant in a mall — it's an authentically Korean eatery that's opened outposts in various Southeast Asian countries, such as Malaysia and Vietnam.
Its name stands for "two meals" in Korean, where the first meal is rice cake and the second is kimchi fried rice, fried with leftover rice-cake sauce from your first meal.
Dining at Dookki is a well-rounded experience: Apart from rice cakes, you get to choose what items you want in your pot, customise your sauce, and lastly, cook your own fried rice (or have the crew members do it for you!).
What to order: Buffet (S$10.80++ for kids 110cm to 130cm tall, S$18.80++ for adults)
5. Woorinara Korean Restaurant
19 Lorong Kilat, 01-02
Nearest MRT station: Beauty World
Open: Monday to Saturday (12pm to 2.30pm, 5.30pm to 12am), Sunday (5.30pm to 12am)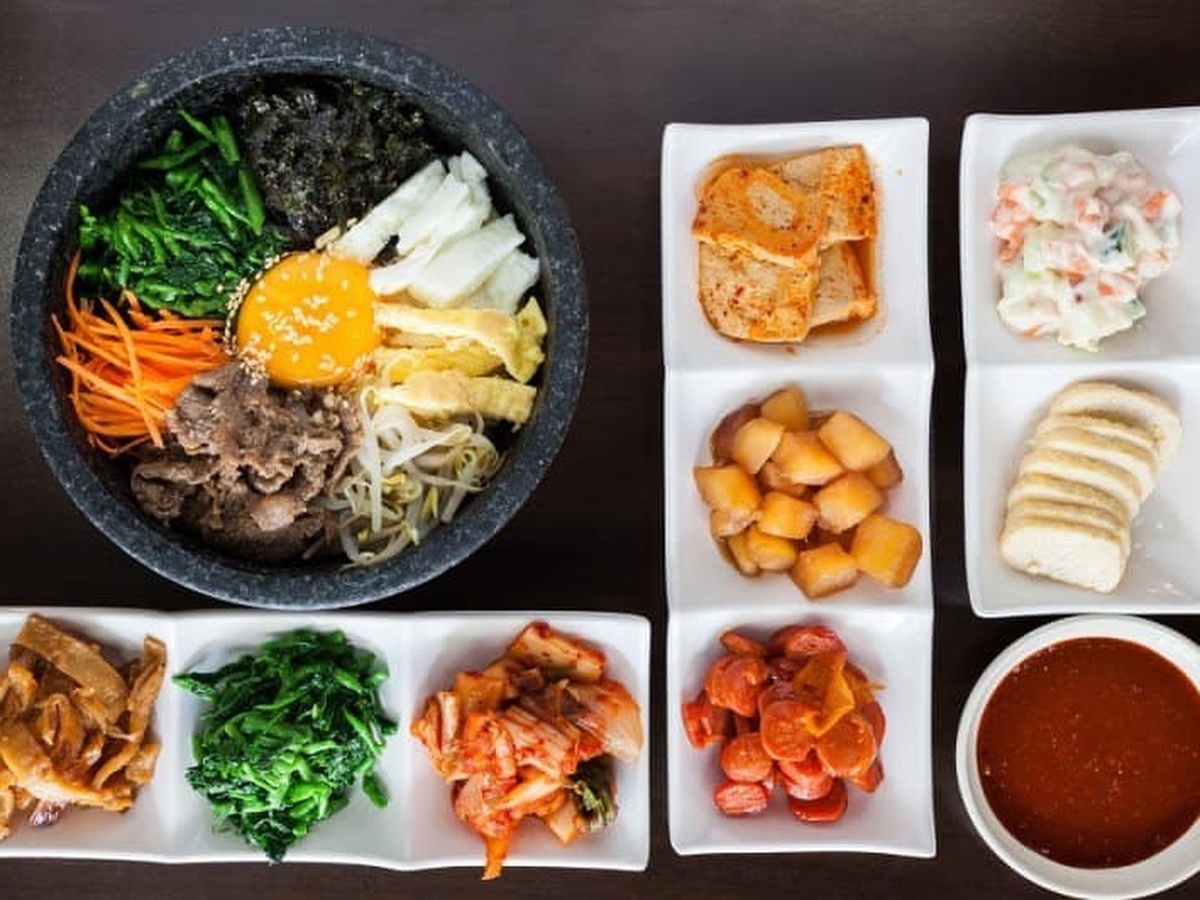 Woorinara is an authentic Korean food mainstay that has been around for years, serving residents living around Beauty World. It isn't as fancy as some of the newer restaurants around, but once you step inside, you'll feel as though you've entered a quaint restaurant in Seoul — complete with an all-Korean service crew.
The food is homely and its flavours are true to what you'd find in Korea. As with most generic Korean restaurants, Woorinara has an extensive menu cutting across the standard Korean dishes of rice, noodles, pancakes, meats, and stews. But what I like most is its generous servings of side dishes, which are a welcome change from the standard three or four you'd get at most Korean eateries in Singapore.
What to order: Beef and pork barbecue set (S$55), jokbal — pig's feet (S$40) 
Ahtti Korean Restaurant, Pohang Seafood & Butchery, Dookki, and Woorinara are on the GrabFood delivery service. You can also book a ride to these places.
---