20 Questions with Maira Yeo, Asia's Best Pastry Chef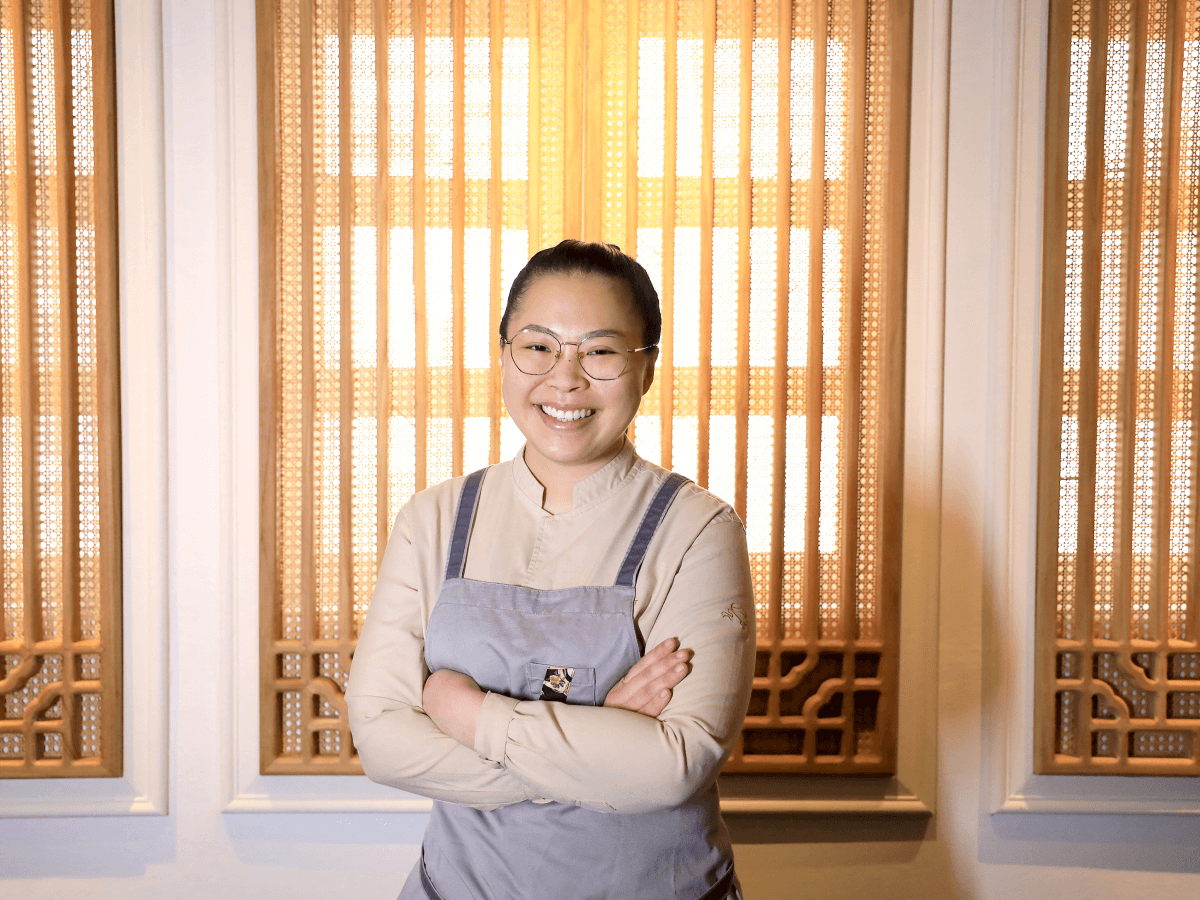 20 Questions is a HungryGoWhere interview series with the who's who of the F&B sector.
It's a sunny weekday afternoon when I meet pastry chef Maira Yeo, 30, in her lush domain above the two-Michelin-starred Cloudstreet along Amoy Street.
In the most rudimentary terms, it's a dessert-and-drinks lounge — Cloudstreet diners and staff refer to it as simply "the second floor" — situated on top of the fine-dining restaurant's main space.
After their meals, diners make their way upstairs, where they are served cheese, port and innovative desserts that transcend the usual sweet and creamy notes.
This is where Yeo holds court.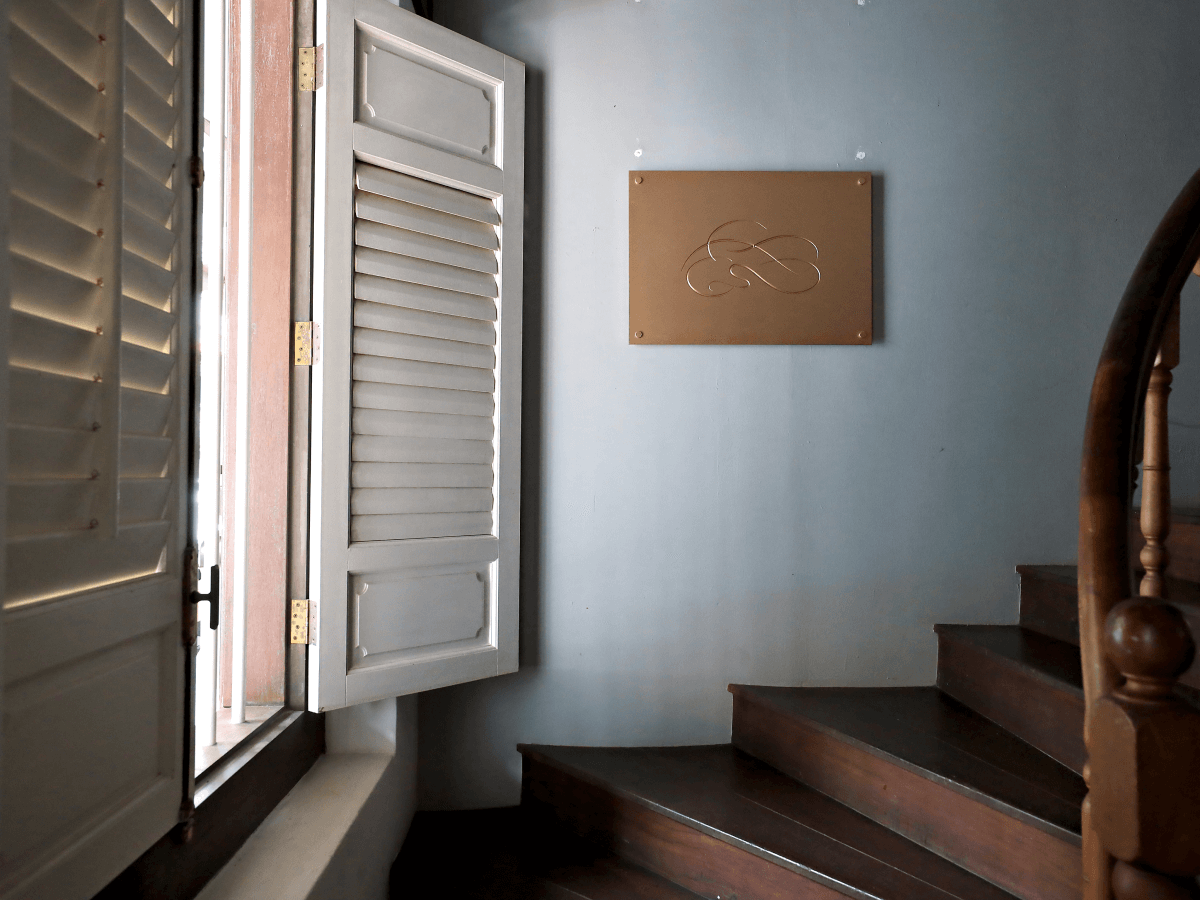 The upstairs space is, in Yeo's words, "very much more, in a way, feminine", compared with the restaurant's main area, where Cloudstreet chef-owner Rishi Naleendra orchestrates much of the gastronomic action.
Bright light filters into the cosy lounge, appointed ornately with luxurious touches — plush couches, intricate floral arrangements and more. 
But the devil is in the details. 
Think butterflies, jaguars and Sri Lankan tribal chiefs hidden in the wallpaper, dried cacao pods refashioned into a floral centrepiece, and even a callback to the era of Chinatown's opium houses by way of dramatic drapes between each richly marbled tabletop.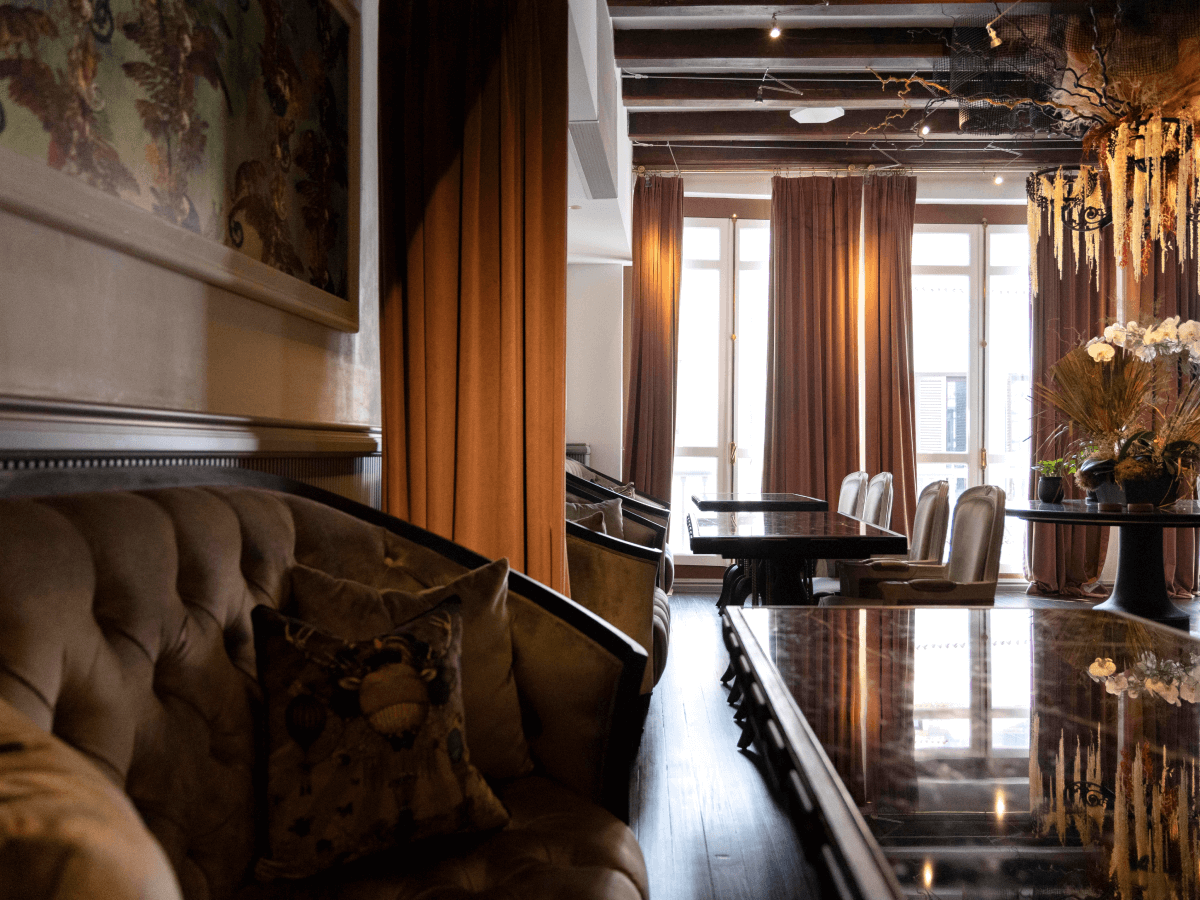 Dressed simply in a black tee, Yeo takes our interview like a pro.
For the recently crowned Asia's Best Pastry Chef, interactions with the media have been par for the course. As have public appearances, video shoots and workshops — including one at the recent Singapore Food Festival. 
It was something she had to get used to, and has gotten better at, out of sheer necessity, says Yeo.
But you wouldn't know that, listening to her. Prepared but not rehearsed, our conversation flows freely, with thoughtful answers that offer slivers of insight into her drive, ambition and, at times, vulnerability.
In speaking about her work and career, Yeo has a no-nonsense air about her. But turn the conversation to her — so to speak — "origin story", and she gets a little sheepish. 
It's not often that someone discovers her life calling from watching TV, but that's exactly what Yeo did. My Name is Kim Sam-soon, a popular Korean drama about a talented pastry chef that aired in the mid-2000s, sealed the deal for her.
Despite her accolades, Yeo is careful not to assign syrupy platitudes to her life's work. She's dedicated to it but won't quite call it a passion.
At one point, I asked her how her love of pastries bloomed. 
"Love is a very complicated emotion. So let's not get involved in that," she says matter-of-factly.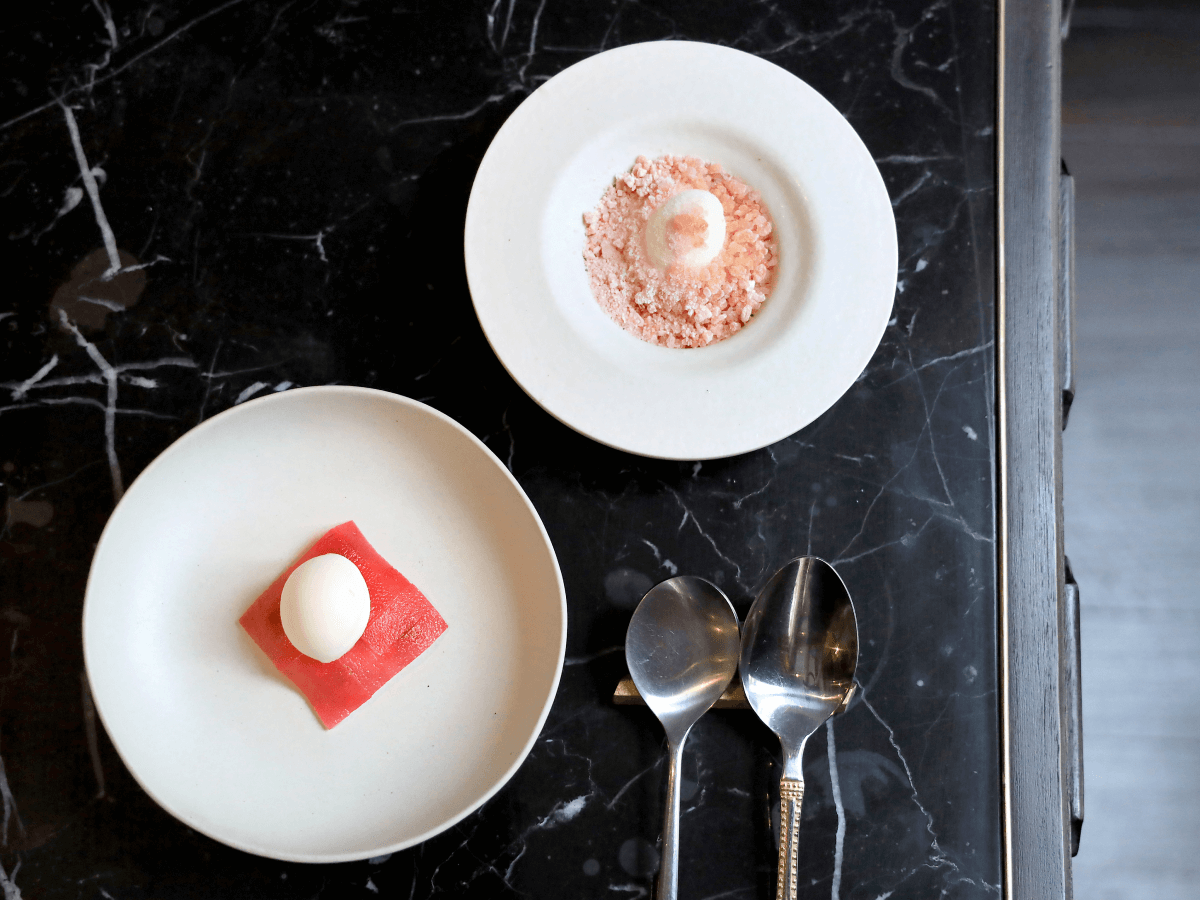 Like her words, some of Yeo's desserts eschew the usual saccharine cloy of sugar. They depart from convention by being primarily savoury, starring non-traditional ingredients such as vinegar, lettuce and coriander. 
Each dessert is carefully curated and greater than the sum of its parts.
Here's an edited excerpt of our interview:
1. How did you get started on desserts and pastry-making?
It was my mum. She used to do a lot of baking at home and I used to help out a lot as a kid. She likes to have an extra hand to do all the small details, like dividing the dough.

I was basically there to help her with her projects.
So pastry wasn't something foreign to me — it was something that felt very typical. But I didn't really think of having it as a career, as a job.
There was this Korean drama that I watched. The opening of every episode always had a life lesson integrated with some pastry principles. 
That intrigued me even more. Especially when you're at the age of 14 or 15, you're going through that whole finding-your-identity-and-being-a-dramatic-teenager stuff. As though you were going to find the meaning of life by doing pastry.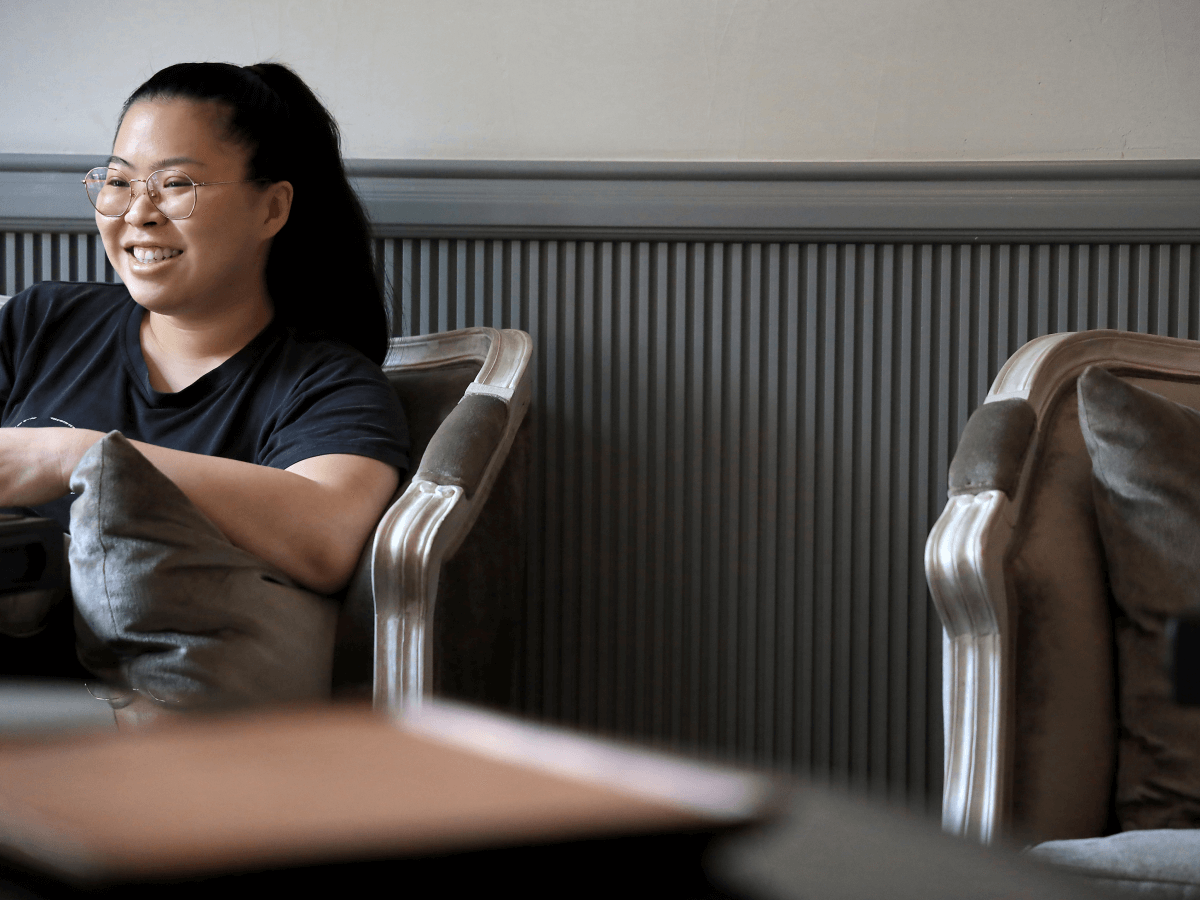 The show was My Name is Kim Sam-soon. It doesn't sound so cool when I say the title like that, haha. That was back in 2005 — it was a big hit.
That was how I decided to do pastry.
2. Before this happened, what career did you think you'd pursue?
Law. You know how, as a teenager, you always have arguments with your parents and just have reasons to debate with them?

That's how I was — always justifying my point of view and trying to get them to understand. In turn, they used to say things like "oh, since you like to argue so much, you should just go be a lawyer".
In secondary school, teachers would pick me for the debate team, and I thought: "Oh, it'll be quite nice to debate."
Even if it's not a side you believe in, it's quite exciting to know how to deliver a specific message, or to persuade people to a certain point of view.
This was until someone told me I'd need to memorise the whole law book — I don't know if that's true or not — and then I realised "nope, that's not my thing".
3. Once you found pastry, what happened?
At that point, I was going to do my O Levels. I knew I wanted to study hard enough to get into the culinary and catering management programme at Temasek Polytechnic, because that was pretty much the only relevant course available at that time in a government-affiliated institution.

There was also At-Sunrice GlobalChef Academy and Shatec, but my parents said they'd be more comfortable if I went to a government school. It was a nice compromise, so I did that.
I did my internship with the Garibaldi Group's pastry production kitchen, and stayed with them for another three years or so.
After that, I went to work under the Luke Mangan Group at Salt.
I took a little break before starting at Meta, where I was for four to five years. Around the end of my time there, I felt I had to break out of what I was doing. 
I was already the group pastry chef there, and I had kind of reached the peak of what I could do within the company. 
I couldn't see how I was going to provide more value, and I wanted to see how much better I could be.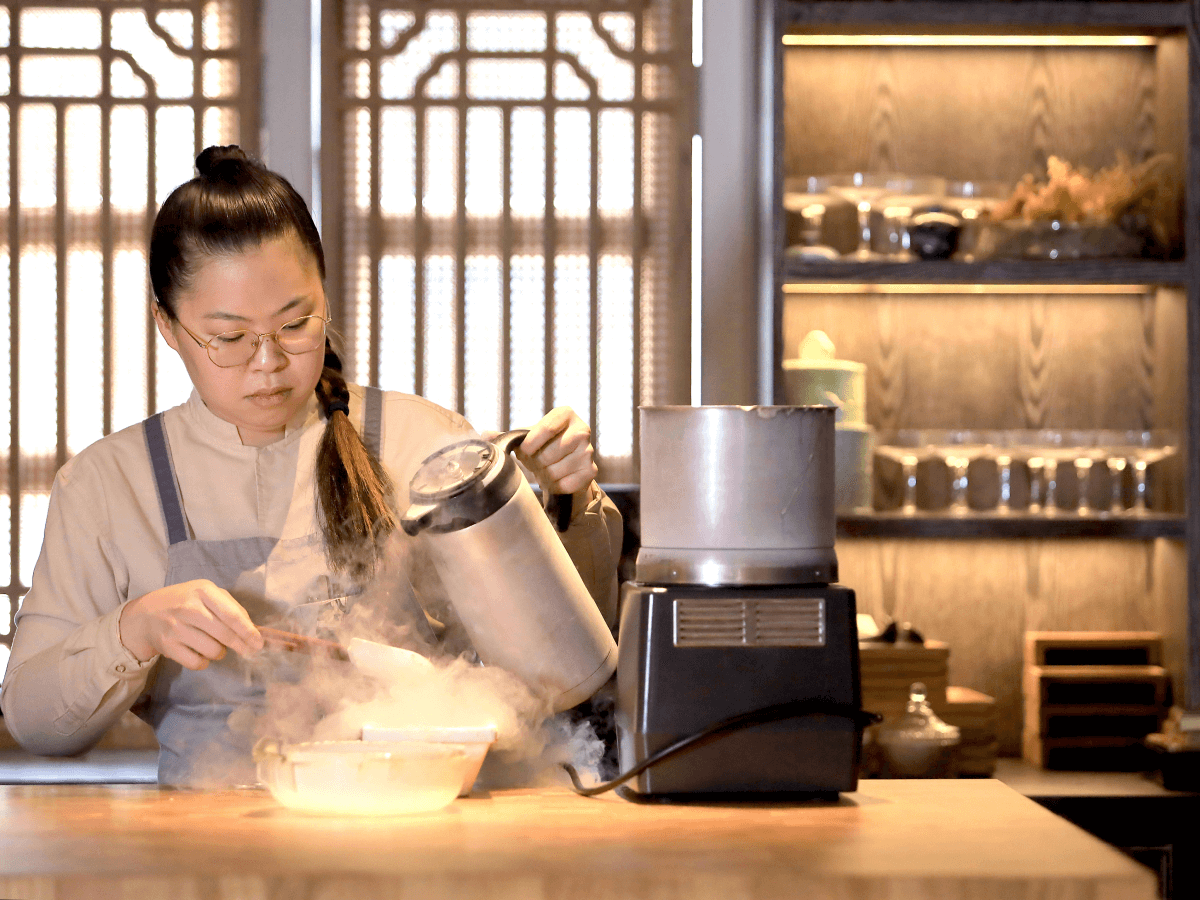 The best way to do that was to leave my position, go work for some of the best restaurants in the world, and start from the bottom. 
I wanted to start as an intern all over again, to get a new perspective and see things in a new light.
I was working in Norway for a while, and when the pandemic hit, I had to come back to Singapore. Chef Rishi at that time didn't have a pastry chef, and he asked me to come in and set up the pastry programme at Cloudstreet.
I wasn't supposed to join full-time. It was going to be a short stint, to set up the structure and provide recipes, so that they could run their own thing afterwards.
But now, here we are.
4. What made you stay?
The second-floor lounge. 
At that time, I was still waiting for Norway to get back about my visa. 
It took so long. During the pandemic, there were so many things going on that they couldn't process it.
So I ended up biding my time.
I remember it was a couple of weeks shy of the whole second-floor project being completed — we had furniture in already — when Norway got back to me about my visa. They were like "hey, do you still want to come back?"
Well, I would love to, but I can't. I've a responsibility now over here.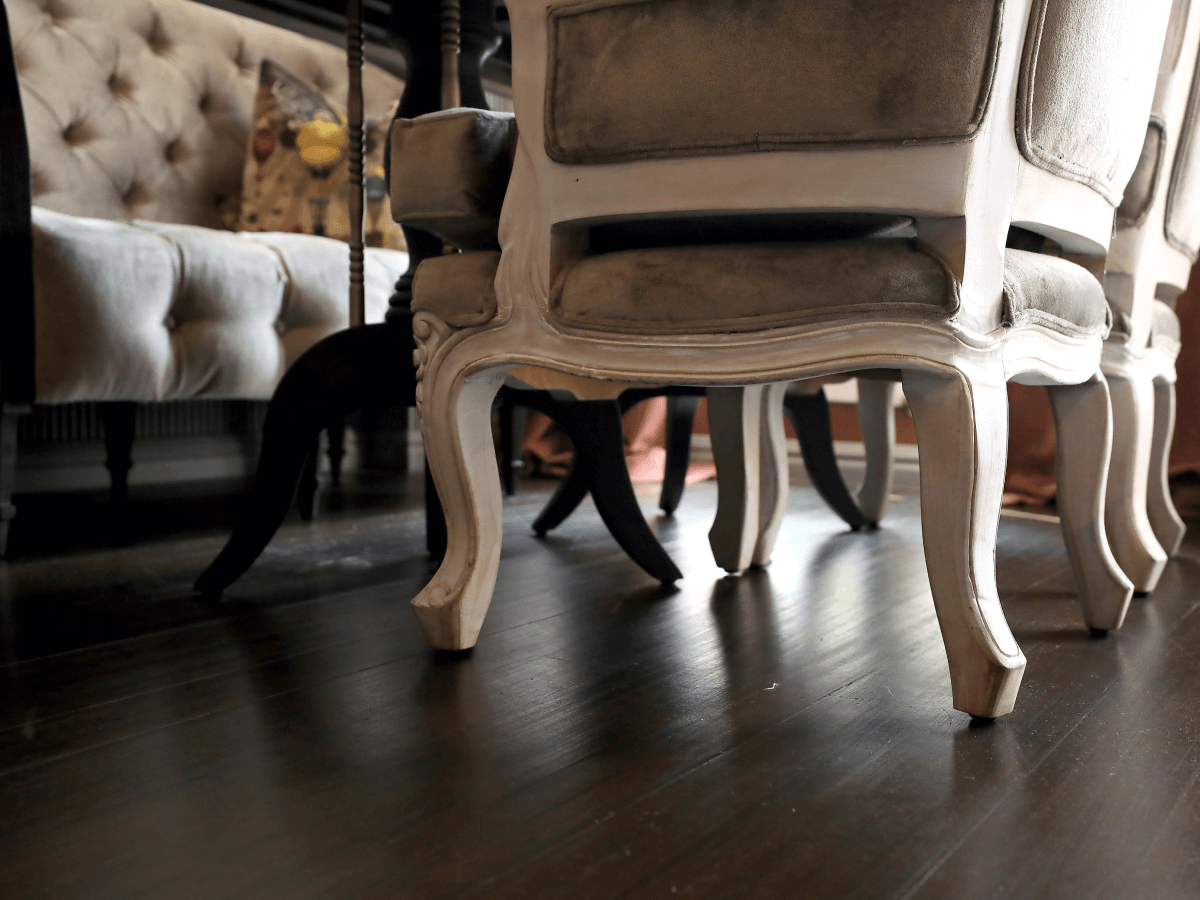 Chef gave me this opportunity, and all this belief and trust. It's a massive investment, and he's doing it in the middle of Covid-19, when everyone is struggling. 
He took a massive chance on me, too, so it was not fair for me to leave — to just say "I'm gonna do what I want to do; I'm going to take care of myself". 
So I turned Norway down. I wanted to make this work.
5. What are the must-haves at Cloudstreet?
(Our diners) don't have a choice. At Cloudstreet, there's only one tasting menu — they just have to try it, haha.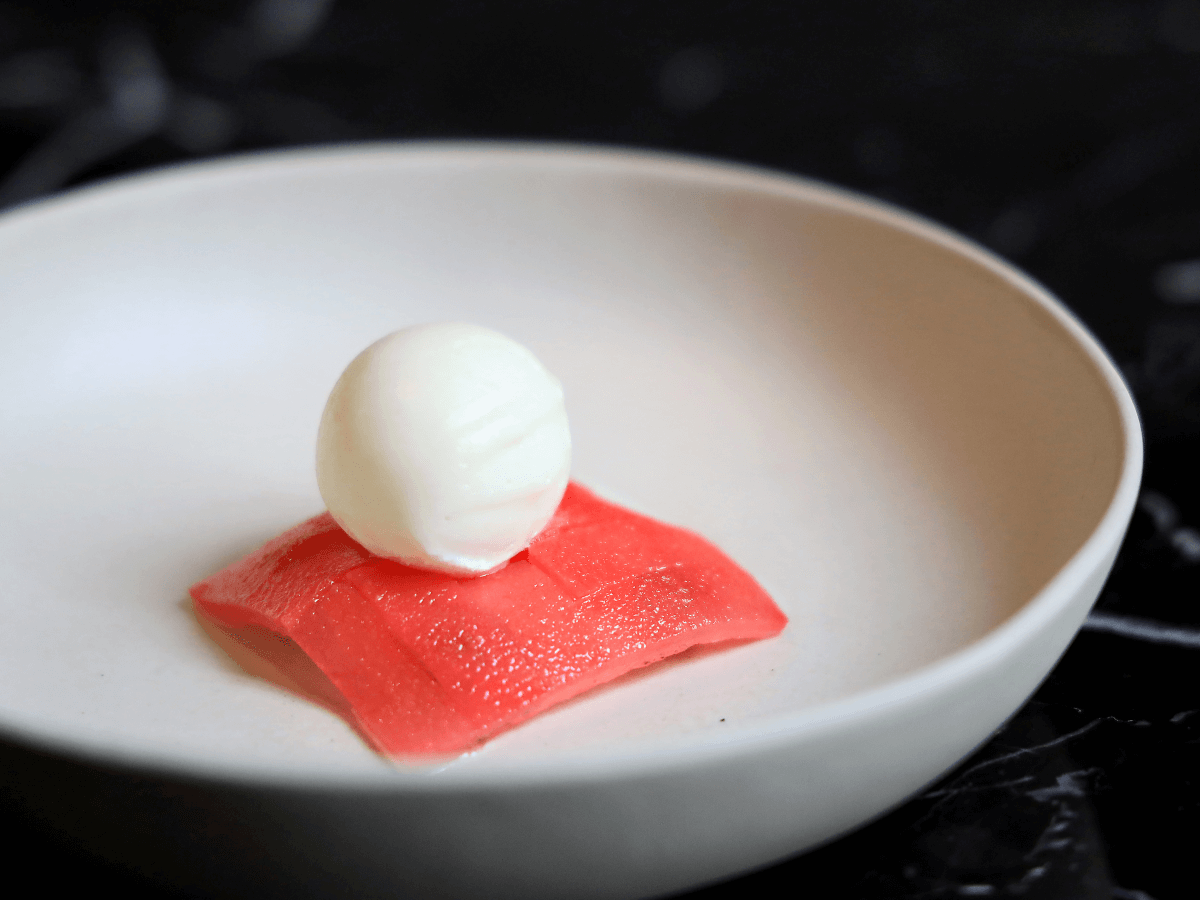 The main dessert now is Celeriac. We've a bit of vanilla rose cream, with salt-baked celeriac and deep-fried capers. It's covered with a layer of rose-pickled guava, and on top, we have celeriac ice cream to finish it off.
Aesthetically, the idea was inspired by the weaving culture in Sri Lanka. The way the guava slices are arranged resembles a weaving pattern. 
This dessert came about because I just wanted to use roses. It's a prominent flavour in Sri Lankan desserts, and in Singapore, rose makes me think about bandung (a rose syrup drink).
For most people, they get intrigued when they hear "fried capers". 
I love fried capers. When you have them in beef tartare, they have nice bursts of umami, salt and brininess. They always go so well with something that's creamy and fatty, to help cut through all that.
It makes sense to use it in a dessert because there's usually so much fat and cream. You just need something small to make it more balanced.
Especially so if you're having a tasting menu, where at the end of it, you just need to feel excited about eating.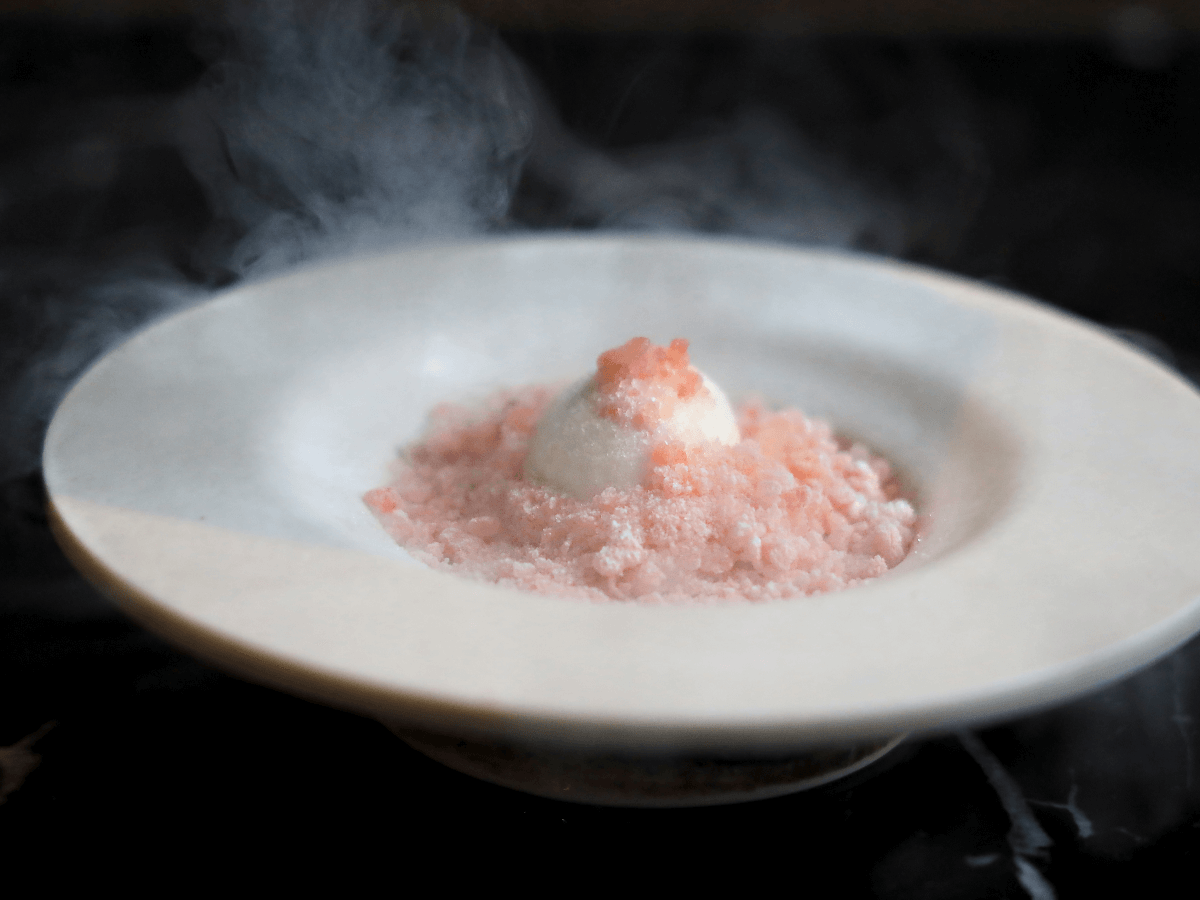 We also have the Watermelon dessert. It's a bit of hay curd underneath that we serve with pickled kombu and watermelon rind chutney. There's a bit of salted condensed milk ice cream, and we cover it with watermelon granita at the tableside.
We also have Soursop that's infused with juniper berries, milk curd, fresh jambu slices, and kaffir lime leaf powder.
6. Favourite ingredients?
Salt and vinegar.

Whenever we create a dish, one factor that we think about is "okay, so where's the acid coming from? And how — what acid are we bringing in?"
Having acid changes so much — it brightens the dish, lifts everything up. And it provides you with the balance you need. 
We get to work with different vinegars. It helps to have such a wide range to work with.
For example, in our Celeriac dish, the rose vinegar we use is made in-house. We get fresh roses from this lady called Ting Ting. She grows the roses in Singapore.
It's insane that she managed to grow them in Singapore. And they're of really good quality.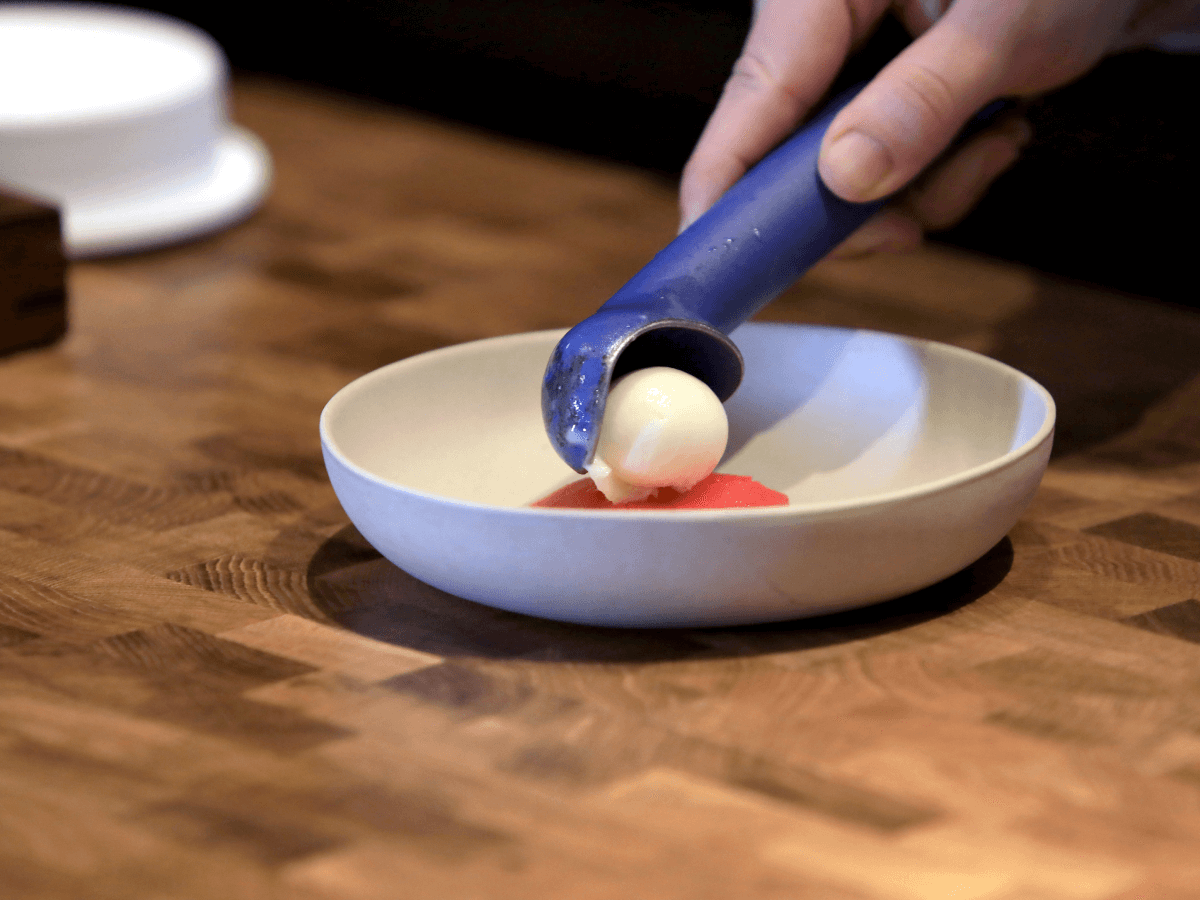 We infuse the roses in champagne vinegar. We let them sit for a good month at least, to make sure all the flavours come out slowly and nicely, and age them for a bit. Then we use them for our dessert.
7. How did you come to be crowned Asia's Best Pastry Chef earlier this year?
I don't really know how I managed to get this award. I didn't apply for it or anything — it was a really big surprise to me as well, when it was announced.

I do still think that it was pure luck, but at the same time, I know this wouldn't be possible without the support of my team at Cloudstreet.
My day-to-day hasn't really changed much since then. I still do prep. I'm still very involved with kitchen work and also with service.
Pretty much the only thing that has changed is that media interviews are more common now. 
It's also nice to travel more for work. That's one thing I really like with the current exposure that's been given — I'm very thankful for that.
8. Where does your inspiration come from?
I try not to draw so much inspiration from other pastry chefs.

I get inspired by pastry chefs who have their own distinct personality, when it comes to the food they make. It makes me want to have that sort of distinctiveness as well.
For example, Francisco Migoya — he's this amazing pastry chef. He is the chef of the Modernist Cuisine kitchen now.
The way he processes pastry and how it's presented — it's very him. No one else in the world does what he does.
So I wouldn't say I get inspiration from him, to do exactly what he does — his flavour profiles and such — but he does set that example, which is that it's very important to have your own sense of identity and aesthetic.
I want to follow that, where I can develop something of my own, instead of doing something that you can see on Instagram.
9. Now that you've mentioned it, how do you feel about Instagram or TikTok baking trends?
There are things I see that are pretty cool. It can be small things.

The other day, I saw this guy who was doing a video on making flat cupcake tops. 
He piped the buttercream, flipped it over, and then put it in the chiller to set. And then when he removed it, it was flat.
I'd never thought of that before, like that actually makes sense.
I don't make cupcakes as part of my daily life, but in the future, I could play on that sort of technique. 
So I think it's cool — it helps to bring new light to certain topics and it's up to us as individuals to see how we're going to work with it.
10. Tell us about your working space.
We basically stuck with the same designer that we had for the first floor of Cloudstreet. 
The only reason it looks so different is that the designer wanted to show the history of Amoy Street. It's very much more, in a way, feminine, because there used to be a lot of opium houses and some brothels. So we have some nice dramatic curtains here.
In the decor itself, there are still some touches of Sri Lanka. On the wallpaper, you can see all the nature, animals, fauna, and humans native to Sri Lanka. The people featured there are the tribal chiefs.
She (the designer) has this crazy eye for detail. But I like how she does things in a way that's still subtle.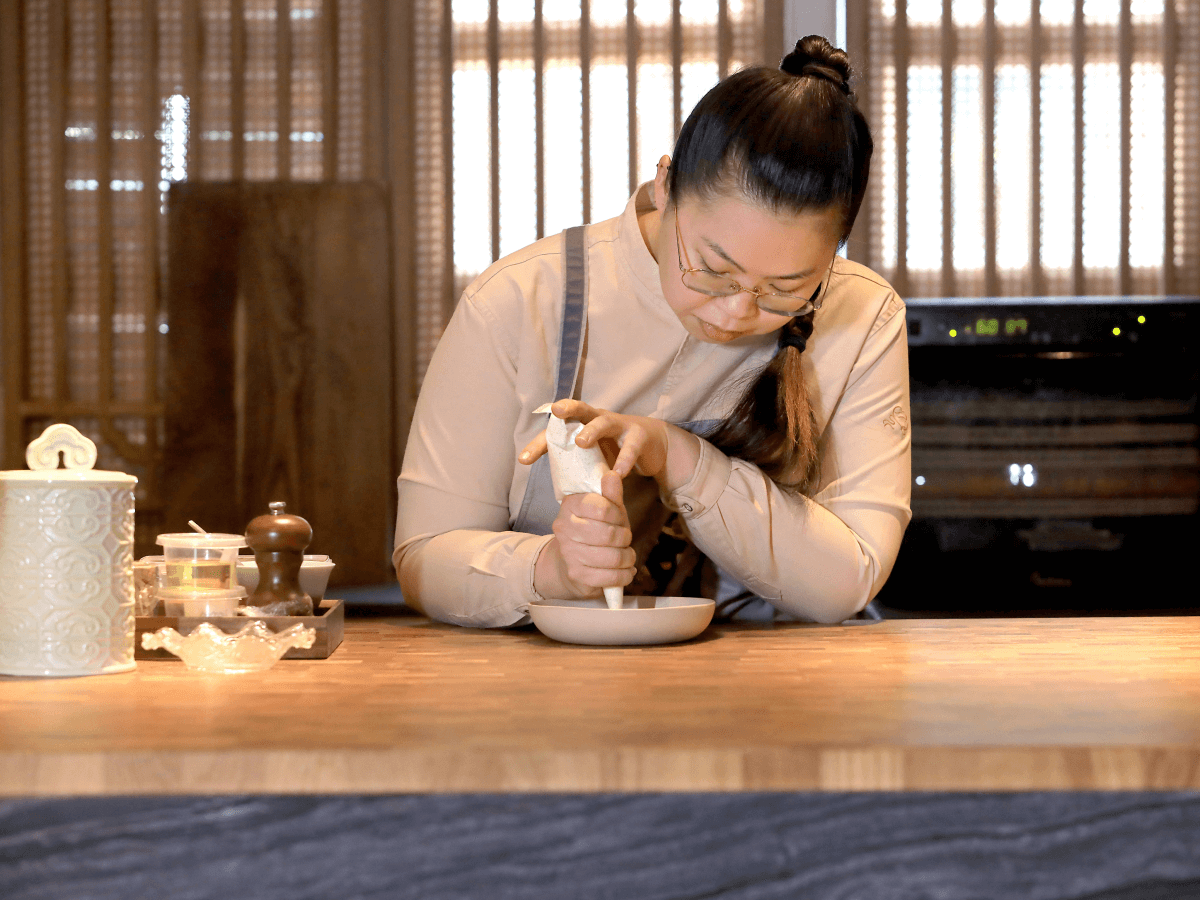 I told chef Rishi that I wanted a wooden surface for the pastry pass — for easier prep and the sound. I don't generally like the sound of plates on marble, and I found that wood can have a softer sound in comparison. When I told her about it, she thought it was cool and that she could make it into a nice, raised block that would resemble a cheeseboard.
Even in the flower arrangements, we've these cacao pods that have been dried, cut up and refashioned into a flower — yet another subtle detail that hints to you that this is a pastry floor.
11. Favourite watering hole or restaurant?
Barbary Coast. The interior is very dramatic. The people who work there are so nice and the cocktails are always so tasty.

You also have a sense of privacy as well — it's one of the small details my friends and I love. You can hear the music, but the acoustics are so well-positioned that you can't hear other people's conversations. You don't need to raise your voice.
It's so well thought out. It's on the pricier side, but at the same time, it brings you this level of comfort.
12. Biggest mentors in your life?
Chef Sun Kim from Meta has played a very big role in my career. He was the first person to make me his pastry chef, and I was so young then.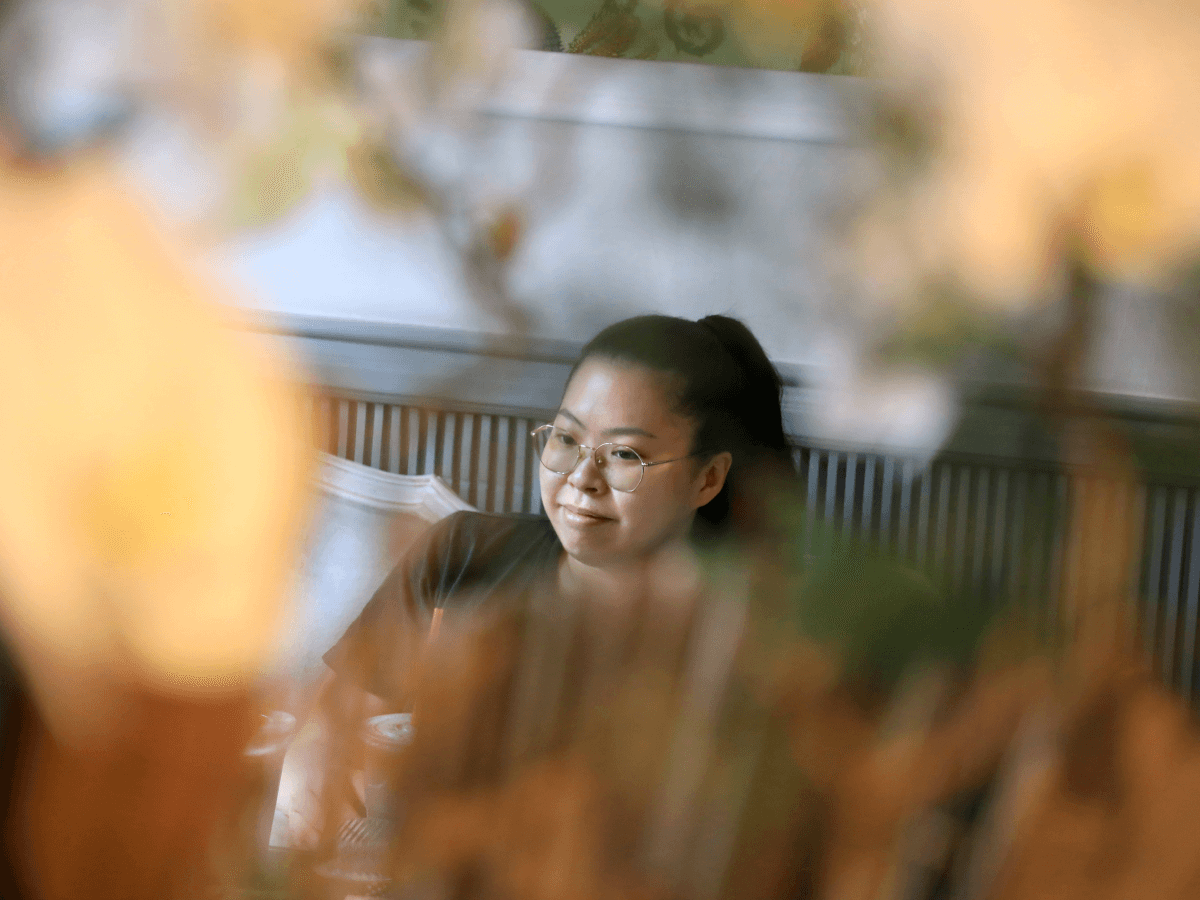 I was definitely underprepared for that job, but he took a chance on me. I was 24 when I was the pastry chef at Meta, and we got the Michelin star when I was 25.
He gave me that opportunity and that freedom to do anything I wanted. Even now, after I've left Meta for some time, he's still so proud of me and my achievements.
The relationship we have now is more like family. In Korean, for females, you call an older brother "oppa", but I don't have a very feminine personality, so I call him "hyung". He's like a big brother to me and he really looks out for me a lot.
He's still the person I go to sometimes when I have difficulties. I know that whenever he gives me advice, he has my back. It's very rare to have that.
13. What does a typical day look like?
I usually get up around 8am to 9am, laze around for a bit, then I leave.

I live very close to Cloudstreet, so it's just a 15-minute walk. On my way in, I grab a cup of coffee.
By 10am, I'm in the kitchen and we start prepping.
Around 4.30pm, we take a little break. Service downstairs usually starts at 6.30pm, but the pastry team is usually still preparing by then. If not, we'll help out with service on the first floor.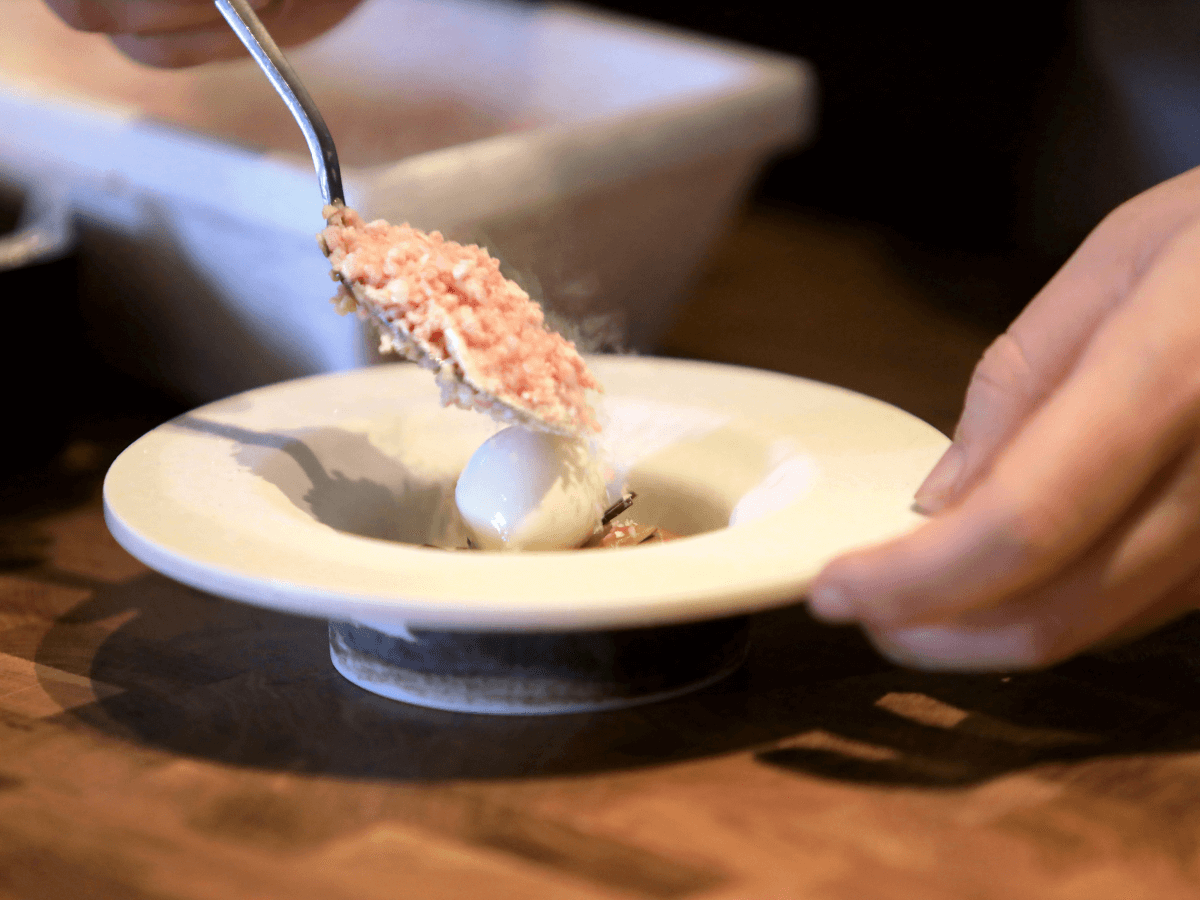 Guests start coming up here around 8.30pm and that's when pastry service starts, until about midnight.
Usually, I'm home by 1.30am.
14. Music?
Usually, when I walk in or home from work, I'd put some music on. Obviously, to start off the day, it's more to pump you up. I listen to a lot of Eminem, Linkin Park, Metallica, stuff like that — more hard rock.

On my way home, it's more chill, to relax myself. When I reach home, all that tension from a whole round of service is out. 
If things aren't so busy that day, maybe I'll listen to Taylor Swift, Adele, The XX, or one of Spotify's daily mixes.
15. What dish did you miss most while you were away?
I missed the soups my family used to cook. When I was still living with my parents, there would be soup at every meal. Those with dried scallops and dried sotong that would be boiled for four hours, minimum. Even when I had grown up, that was a staple at every meal.

It's a very Cantonese thing. You need to have soup at every meal. If there's no soup, the meal isn't complete. And you can't get that sort of soup overseas that easily, and I didn't have the time to do it myself as well.
16. How did you overcome being in a challenging, male-dominated industry?
It's a difficult environment to rise in, in general. The F&B industry is not an easy place to work in — not just because it's male-dominated.

At Cloudstreet, we do things very differently. I work a lot of hours, but not everyone works the hours I do. I work these hours because I choose to.
Our head chef and sous chef — they both have three kids — and they're still able to balance their work and personal lives.
For our junior staff, we try to schedule proper eight-, nine-hour shifts for them. Not many restaurants run at the level we're running at, and we try to make sure our staff work a maximum of 50 hours per week.
For a lot of people, that's a lot of hours — a normal schedule would be 44 hours per week. But in this industry, some of the best restaurants do a 90-hour work week, at the minimum.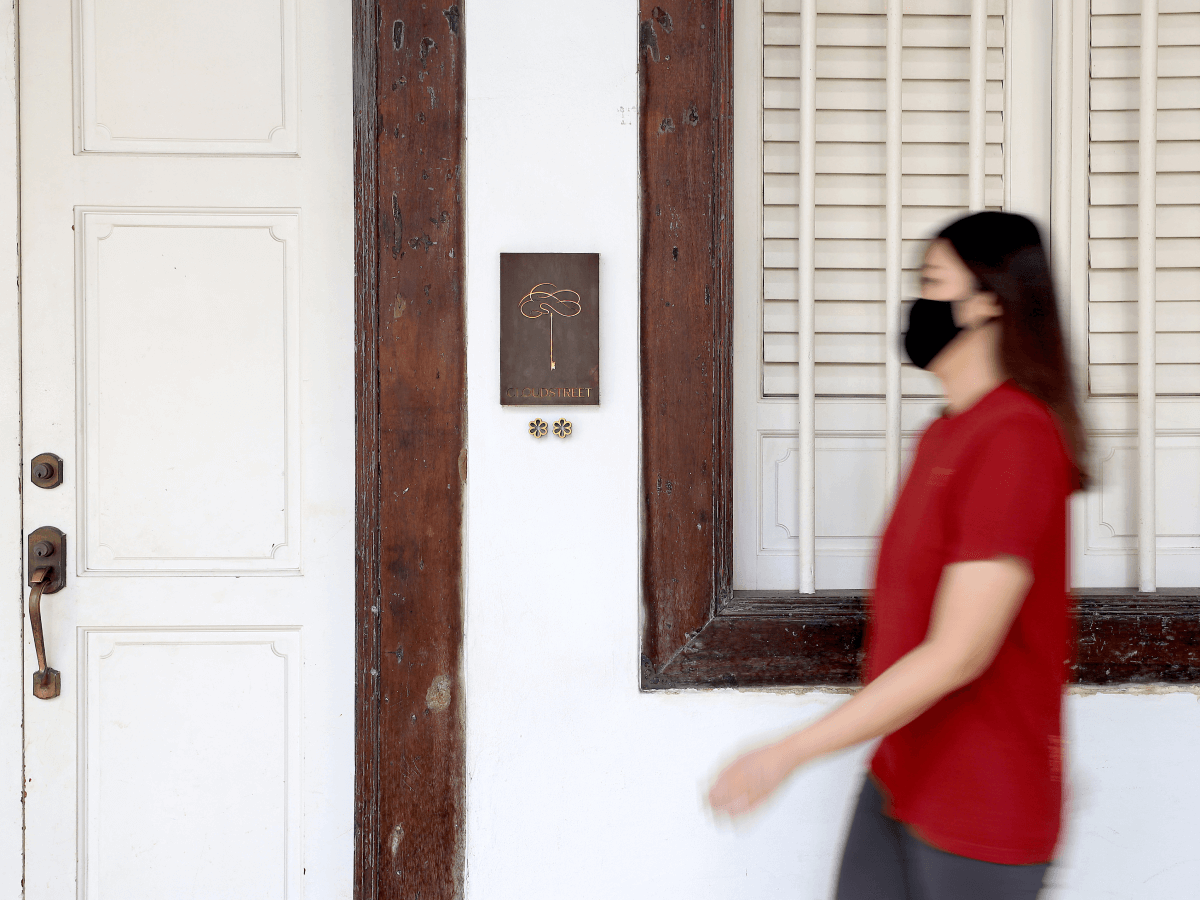 That's not how we want to run things at Cloudstreet. It's very important, for us and chef Rishi, that we try to provide the best we can for staff, and in return, that's how they'll be able to do the best for the company.
I don't think it's about gender. People have different priorities. To put it very bluntly, it's not a priority for my personal life to be married, and then to have a child. But for others, it might be. 
Traditionally, it would be the females' burden to take care of. But it's 2022, everyone is more involved, so that's why we have a more balanced lifestyle for the staff at Cloudstreet.
17. Go-to weekend getaway for a break?
If it's a quick weekend trip, I'd go to Johor Bahru — a place that's nearby — for a quick recharge.

I follow the typical Singaporean schedule, where you go into JB for a massage, sing karaoke, eat lok-lok (hotpot skewers), and then you come back to Singapore.
18. If you could eat only one thing for a month, what would that be?
Bak chor mee (minced meat noodles), but only if it's good. It's so hard to get good bak chor mee these days.

It needs that good amount of black vinegar and nice sambal chilli.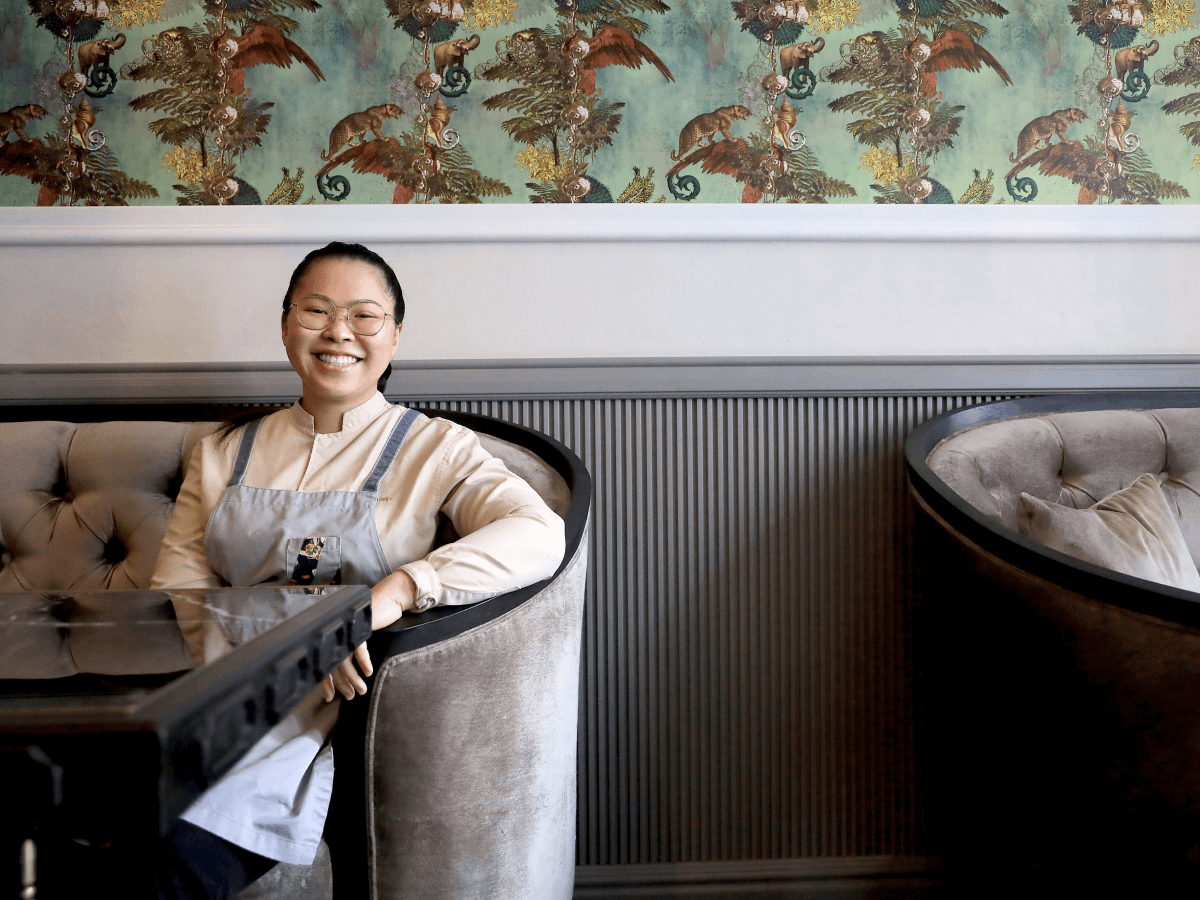 I live in the CBD now, and it's not easy to get a good bowl in this area. It's just not the bak chor mee I grew up eating. 
So I'm still on the hunt for a really good stall where I don't have to worry about the consistency of the dish.
I've had the Michelin-starred Hill Street Tai Hwa Pork Noodle before — that was pretty good.
19. Any words of advice for your 20-year-old self?
I would tell her to work harder. Things will fall into place.

20. What's next for you in the next five years?
I'm not big on big plans.

Before the pandemic, I did have these plans to move and work outside Singapore, but after Covid-19, it totally changed my mindset.
My (initial visa application to work in Norway) was rejected (because of the pandemic) and I was super upset about it, to be very honest. It took me a very long time to get over it.
With the pandemic, it made me realise that no matter how much you plan, things won't exactly follow through.
For me, whatever happens, happens. I just need to make full use of opportunities that come up, and make the most of them.
My focus is still on Cloudstreet. We're still such a young restaurant and there's so much potential. 
It's really exciting to be a part of this growth and to see how much better we could become and improve.
Book a ride to Cloudstreet. 
84 Amoy Street
Nearest MRT station: Telok Ayer
Open: Tuesday to Thursday (6.30pm onwards), Friday and Saturday (12pm to 2.30pm, 6.30pm onwards)
84 Amoy Street
Nearest MRT station: Telok Ayer
Open: Tuesday to Thursday (6.30pm onwards), Friday and Saturday (12pm to 2.30pm, 6.30pm onwards)