What to eat in Chinatown: 10 traditional eats to enjoy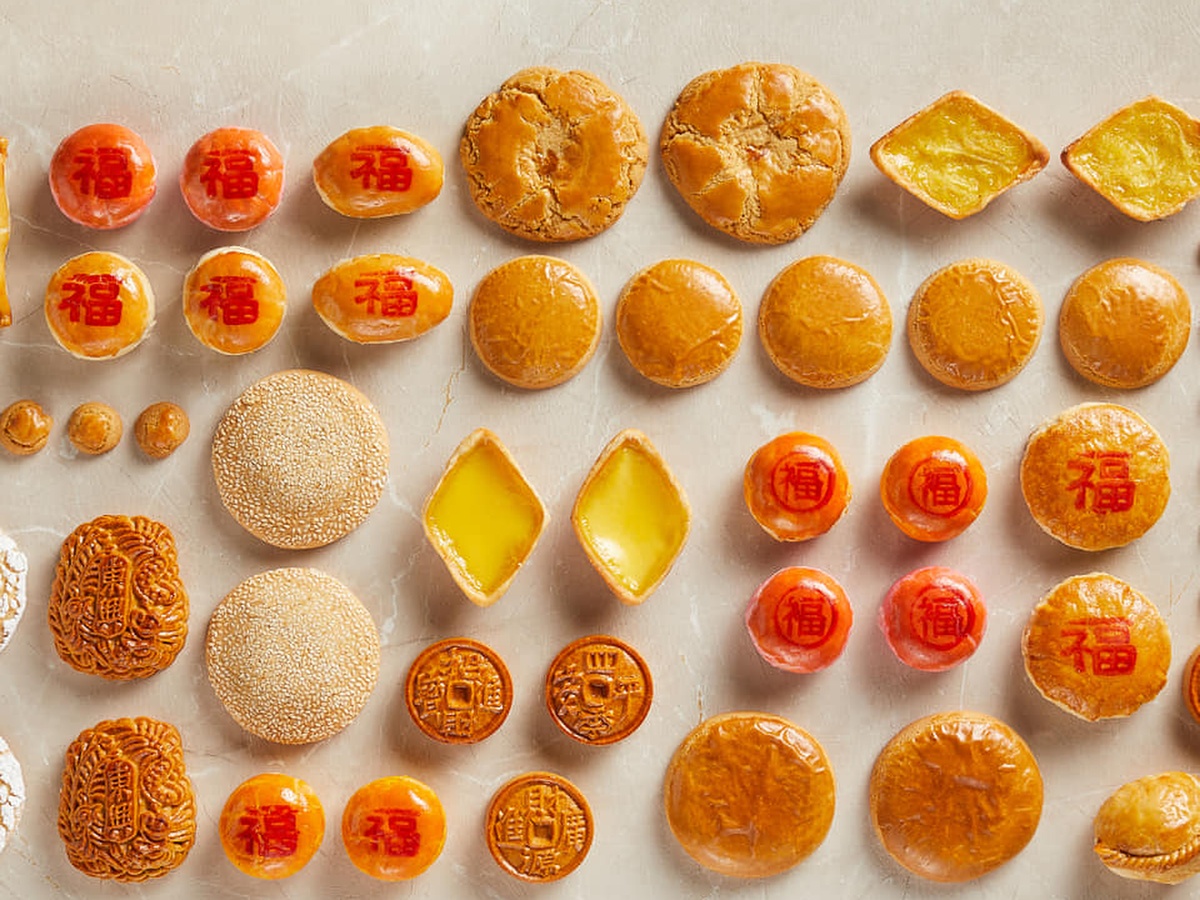 If you're looking for what to eat in Chinatown, the area is a haven for foodies looking for various cuisines from the Chinese diaspora.
Chinatown has dozens of glorious culinary gems amid its historic temples and street hawkers.
Hit the town for a day of feasting on traditional bites ranging from dim sum delicacies to luscious egg tarts to sizzling claypot rice. You'll be spoilt for choice.

Here's our list on 10 places to go for traditional eats if you're looking for what to eat in Chinatown.
What to eat in Chinatown: 10 places with traditional dishes and snacks
1. Tong Heng Traditional Cantonese Pastries
285 South Bridge Road
Open: Monday to Sunday (9am to 6pm)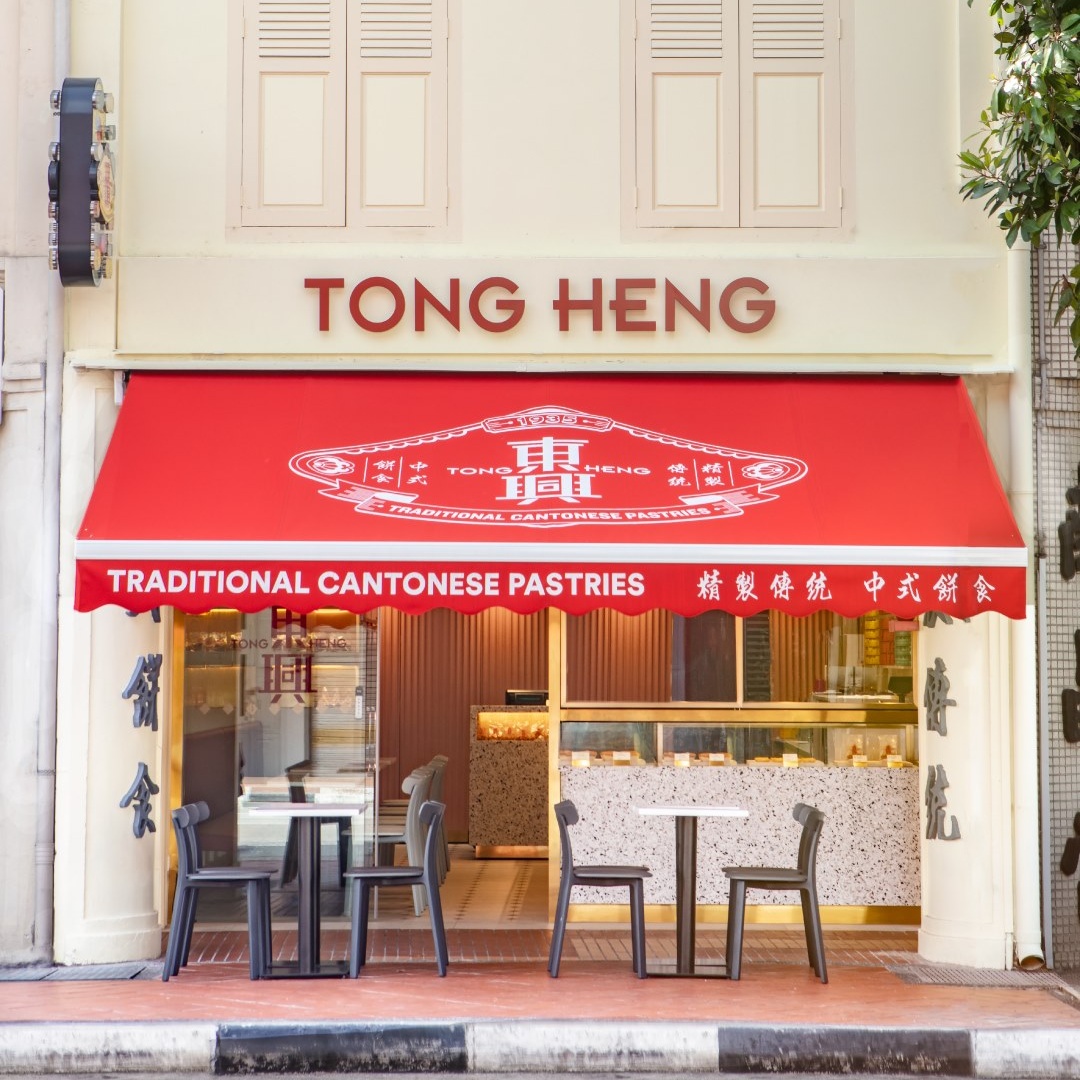 It's a fierce fight among various well-loved contenders here in Singapore, but local heritage brand Tong Heng is the indisputable grand dame of Cantonese egg tarts. 
Founded in 1935, the family-run bakery set out on a mission to share its love for traditional pastries. Its bestseller: Dairy-free, diamond-shaped egg tarts. The original egg tart is just the right amount of crumbly and buttery, with a luscious egg custard filling. 
In 2018, the store underwent a brand revamp to cater to the younger generation and now boasts two terrazzo counters and gold accents. 

What to order: Egg tart (S$2), coconut egg tart (S$2.20)
2. Lian He Ben Ji Claypot
Chinatown Complex Food Centre, 02-198/199, 335 Smith Street
Open: Monday to Wednesday, and Friday to Sunday (4pm to 9pm)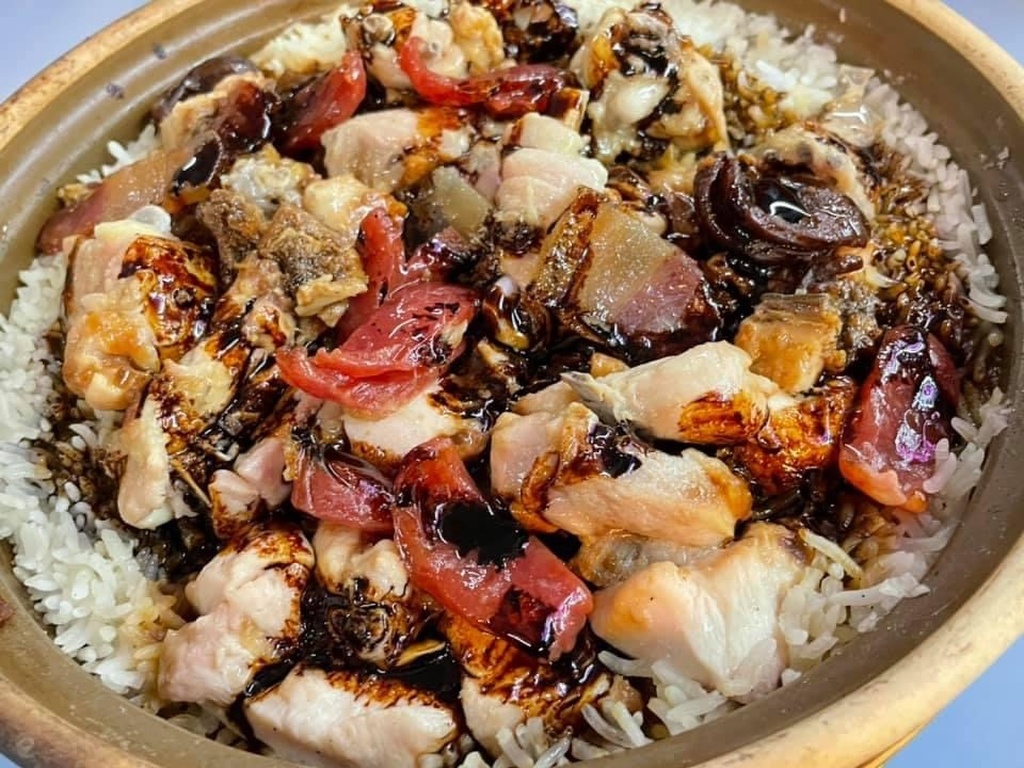 Reputed for its long waits, Lian He Ben Ji Claypot, in the blue zone at Chinatown Complex Food Centre, doesn't believe in shortcuts. Every order is made from scratch here. 
Through a tried-and-tested cooking method, rows of rice in claypots sizzle and cook over blazing charcoal fire stoves, rather than being pre-steamed. This dedication to the craft earned it a place on the 2018 Michelin Bib Gourmand list. 
Generous chunks of juicy chicken, sausage slices, duck liver sausage, pork belly, salted fish, and lup cheong (Chinese sausage) pack a sharp punch with every mouthful of wok hei (smoky) fragrance. Our hack: Give Lian He Ben Ji Claypot a call in advance, so it can start cooking your portion 30 minutes before you arrive.

What to order: Bowls range from S$5 to S$20, depending on size
3. Mei Heong Yuen Dessert
63-67 Temple Street
Open: Tuesday to Sunday (12pm to 9.30pm)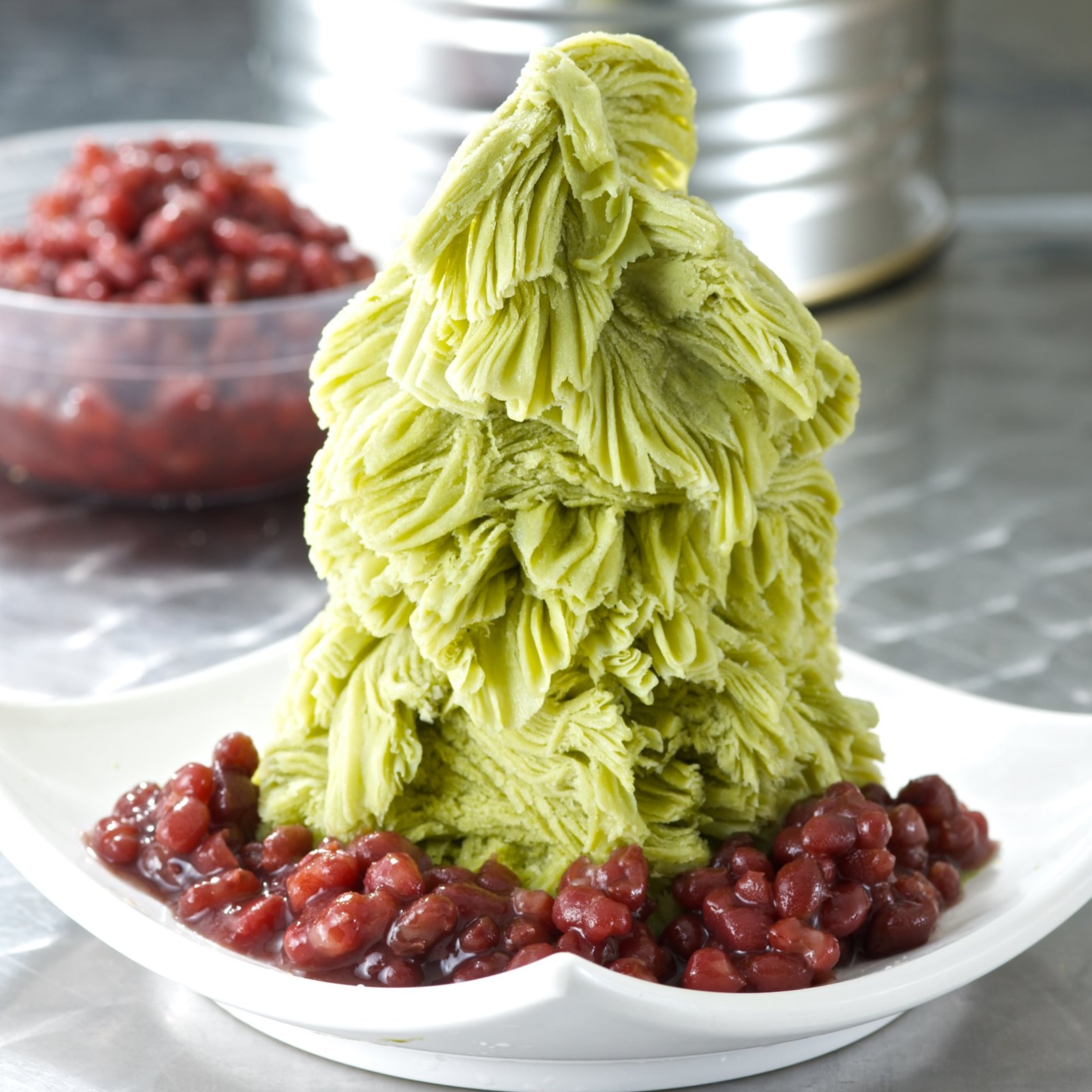 Escape the crowds and sweltering heat in Chinatown at this trusty Chinese dessert institution, which boasts a selection of 40 desserts. 
Mei Heong Yuen Dessert's collection of more than 20 flavours of snow ice desserts includes the milk tea snow ice, mango snow ice and sesame snow ice — all of which come in a mini mountain of ultra-thin sheets reminiscent of fine powdered snow. 
Its traditional Cantonese paste desserts made from various nuts are also bestsellers. Flavours run the gamut from almond and walnut to sesame and peanut.
The pastes are fragrant and silky smooth without being too cloying.

What to order: Mango lychee snow ice (S$8.50), peanut paste (S$4.50)
4. Zhong Guo La Mian Xiao Long Bao
Chinatown Complex Food Centre, 02-135, 335 Smith Street
Open: Wednesday to Sunday (11.30am to 3pm, 5pm to 8.30pm)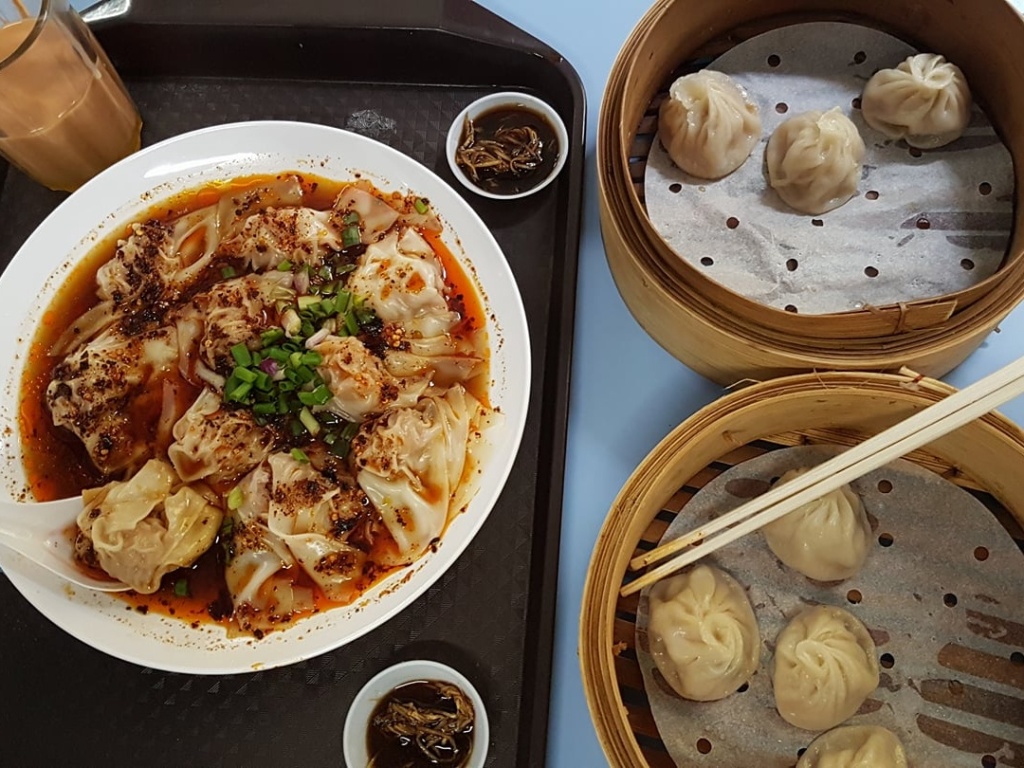 Fat and bursting with flavour, the xiao long bao at this humble Michelin-recommended hawker stall gives its upscale counterparts a run for their money.
The handmade xiao long baos at Zhong Guo La Mian Xiao Long Bao are stuffed with tender and well-seasoned minced pork filling, swimming in a steamy, savoury broth that's boiled for more than 12 hours.
Its addictive chilli oil dumplings, soaked in a gravy of black vinegar and numbing Szechuan red chilli oil are a guaranteed hit with dumpling fanatics. It also sells la mian (hand-pulled noodles) in various iterations, such as sour-and-spicy noodles, beef noodles and dumpling noodles that are equally slurp-worthy.

What to order: Steamed xiao long bao (S$7 for 10 pieces), Szechuan spicy wantons (S$5 for 10 pieces)
5. Kok Sen Restaurant
30-32 Keong Saik Road
Open: Tuesday to Sunday (12pm to 2.15pm, 5pm to 9.30pm)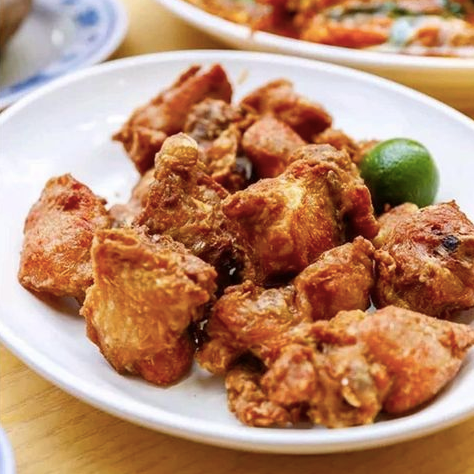 Mention zi char (stir-fried dishes) along Keong Saik Road and Kok Sen Restaurant — a long-running Cantonese restaurant with a loyal following — immediately comes to mind if you're looking for what to eat in Chinatown. 
It's hard to choose from its extensive menu, but the bestsellers include its big prawns hor fun that comes in a blanket of thick gravy, which is deceptively spicy. Another dish is the prawn paste chicken that's deep-fried till crispy and best eaten with a drizzle of freshly squeezed calamansi.
Other must-try dishes include the signature claypot yong tau foo and the bittergourd braised pork ribs with rich black bean sauce. Note that it gets perpetually packed during peak dining hours, but there's always the option of takeaways.

What to order: Big prawns hor fun (from S$22.20), prawn paste chicken (from S$15.30)
6. Hawker Chan
Chinatown Complex Food Centre, 02-126, 335 Smith Street
Open: Monday to Saturday (10.30am to 3.30pm)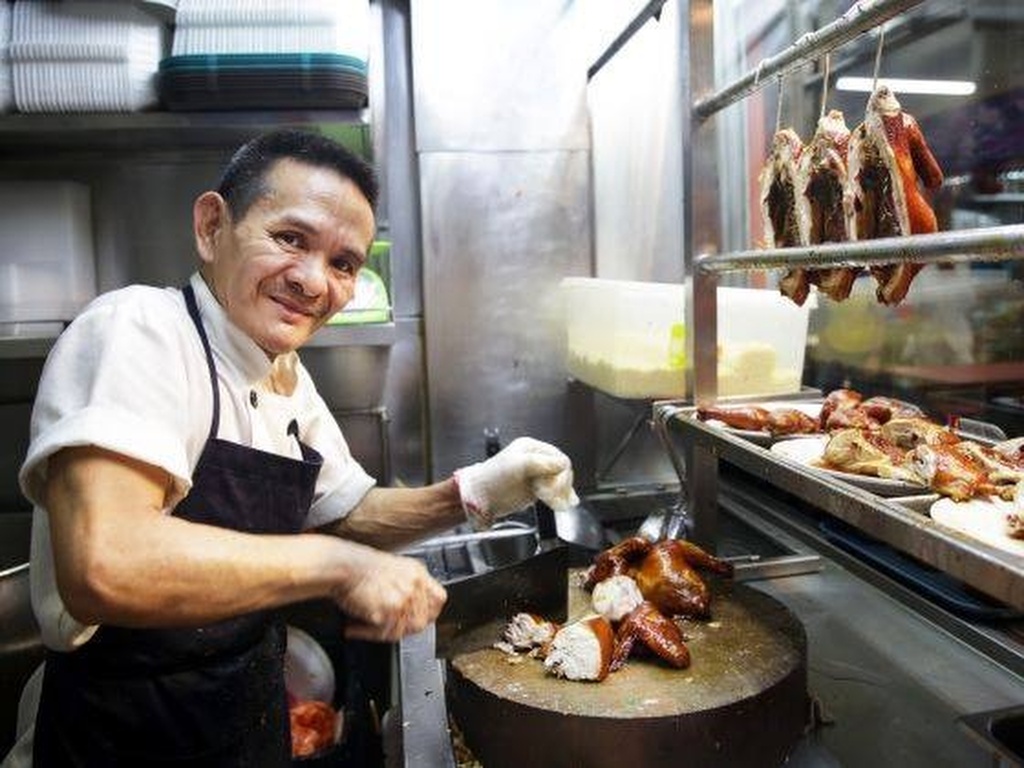 Having made history for being the world's first Michelin-starred street food stall (and also the cheapest), Hawker Chan is a soya sauce chicken specialist you should try if you haven't already. 
The star of the show is, of course, the soya sauce chicken. One bite into its slippery skin gives way to tender and succulent meat. It's typically served alongside a bed of rice laden with dark savoury sauce and aromatic oil, or springy yellow noodles. 
It's a testament to chef Chan Hon Meng's tireless dedication to perfecting his craft. He was taught the soya sauce chicken recipe under a Hong Kong chef in his early years of apprenticeship. If that's not enough, you can top it up with nicely caramelised char siew slices. 
What to order: Soya sauce chicken rice (S$7.20), char siew rice (S$7.70)
7. Ri Ri Hong Ma La Hotpot
People's Park Centre, 01-042/052, 32 New Market Road
Open: Monday to Saturday (10am to 9.30pm), Sunday (10.30am to 9.30pm)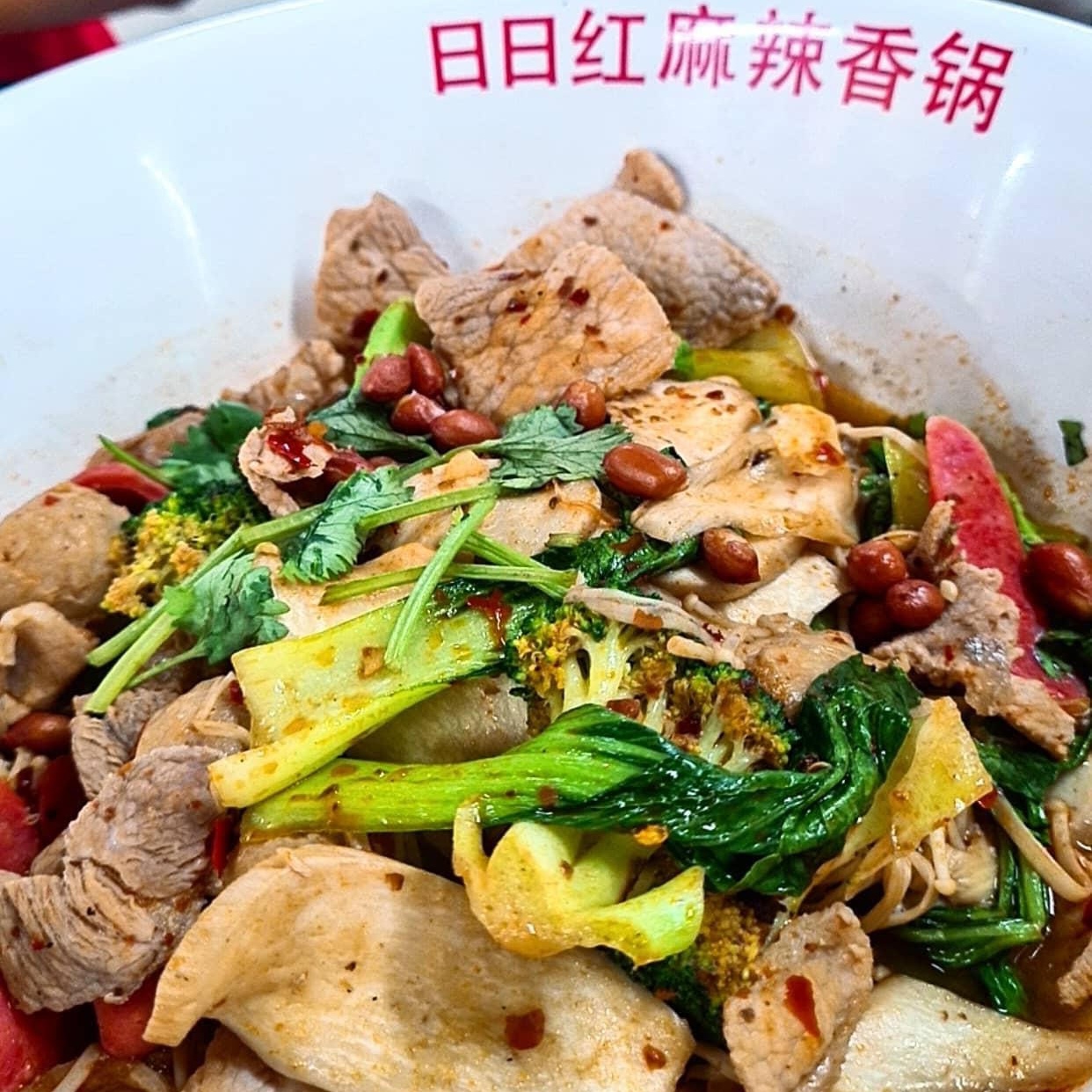 Mala xiang guo (spicy stir-fried hotpot) has only grown in popularity since it exploded onto Singapore's food scene, but Ri Ri Hong Ma La Hotpot in People's Park Food Centre eclipses the myriad of other mala xiang guo vendors out there in terms of value for money. 
Similar to yong tau foo stalls, customers take their pick of ingredients, spiciness levels and mala sauces. Its generous selection can be categorised into vegetables, meats and seafood. The ingredients include luncheon meat, king oyster mushrooms, shrimps, beansprouts, and instant noodles. 
The sauce is loaded with Sichuan peppercorns, dried chilli, ginger, and garlic pieces. Get ready to brave the snaking queues and heat for bowls that will give you an addictive, tongue-numbingly spicy fix.
What to order: Prices vary depending on what vegetables (S$1), meats (S$2) and seafood (S$3) you choose

8. Yum Cha Restaurant

20 Trengganu Street, 02-01
Open: Tuesday to Friday (10.30am to 8.30pm), Saturday and Sunday (9am to 8.30pm)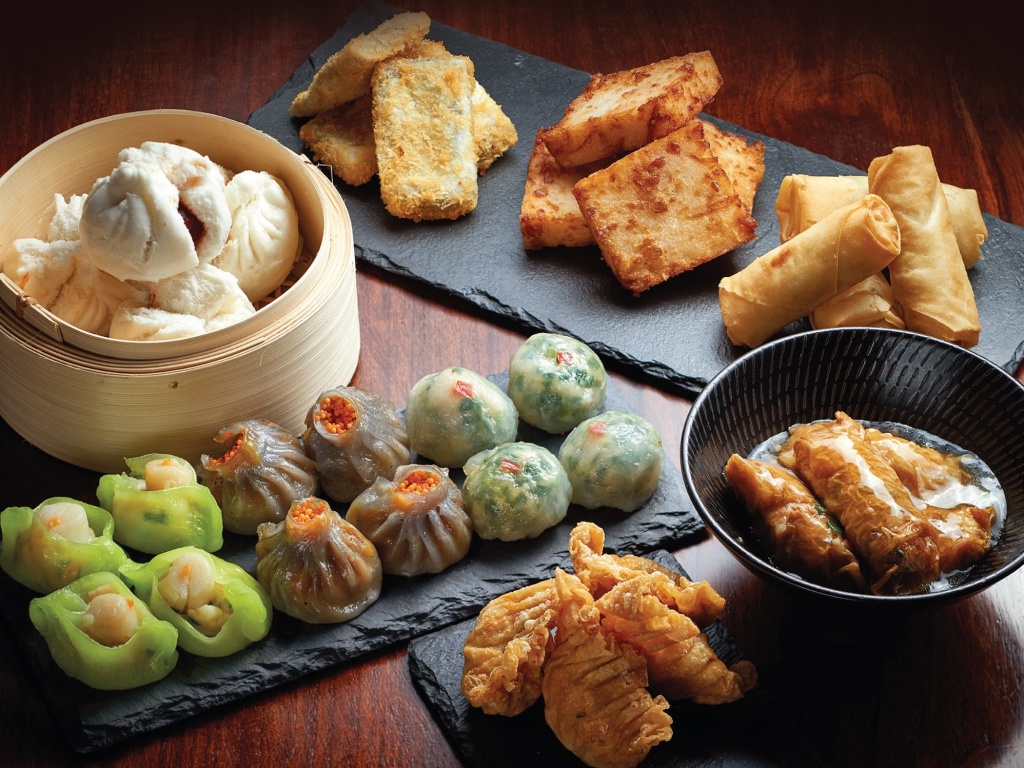 There's nothing quite like the experience of choosing dim sum delicacies from old-school traditional pushcarts that move from table to table in a tea house. Complete with marble tables and wooden chairs, dining at Yum Cha Restaurant is a full throwback experience. 
Famed for its whopping variety of dim sum and side dishes, you'll be spoilt for choice if you're looking for what to eat in Chinatown. 
We'd recommend saving your stomach for the weekday dim sum high-tea buffet from 3pm to 6pm. Classic dishes include the truffle mushroom bao (bun), scallop pea-shoot dumpling, fish roe siew mai (a type of dumpling), and pork ribs with garlic.
What to order: Pork ribs with garlic (S$6.80), scallop pea-shoot dumpling (S$5.20)
9. Ann Chin Popiah
Chinatown Complex Food Centre, 02-112 (Red Section), 335 Smith Street
Open: Monday to Sunday (8am to 7pm)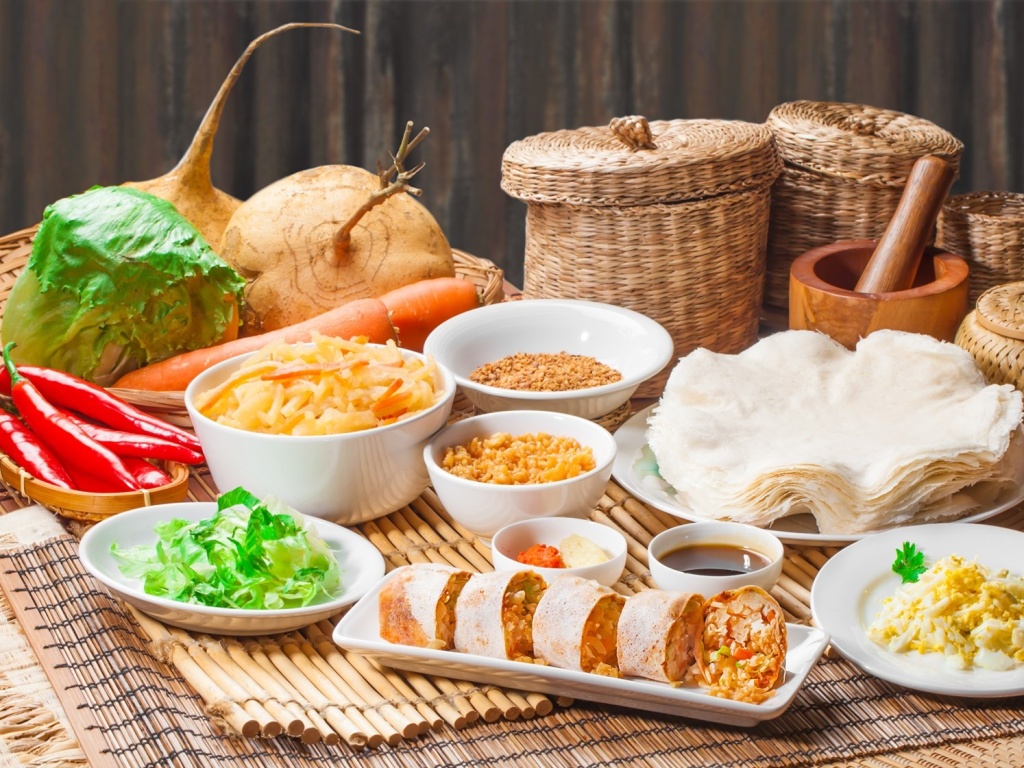 Lim Kam Chwee, who brought the unique skill of handmaking popiah skin from Fujian to Singapore in the 1940s, founded heritage brand Ann Chin Popiah in 1958.
At its main outlet at Chinatown Complex Food Centre, you can watch the staff members make popiah on the spot. It takes skill to make a thin, chewy skin that manages to contain a generous filling of cooked turnip, sliced carrots, garlic, chilli padi paste, crispy bits, peanuts, green shredded lettuce, eggs, chilli sweet sauce, and sweet sauce. 
Only at S$2.20 a popiah, these wraps make a great snack. Alternatively, go for the DIY popiah party set and get a few friends over for a popiah party at home.

What to order: Spicy popiah (S$2.20 a piece), kueh pie tee — thin and crispy pastry tart shell often filled with shredded Chinese turnips and a mixture of thinly sliced vegetables and prawns (S$4 for four pieces)
10. Old Amoy Chendol
Chinatown Complex Food Centre, 02-008, 335 Smith Street
Open: Monday to Saturday (10.30am to 8pm)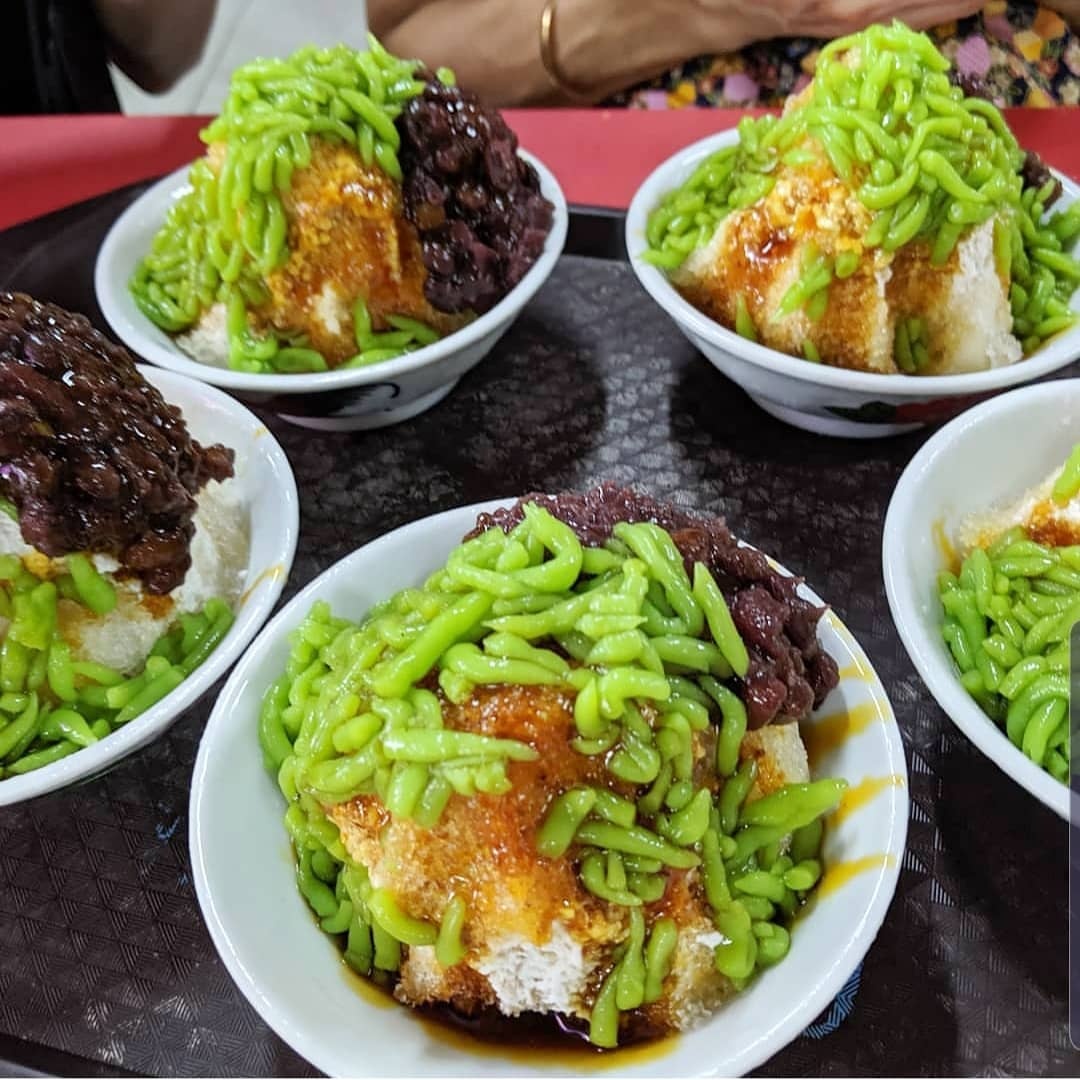 A place that has some of the most artisanal chendol you can find in Singapore, Old Amoy Chendol was founded in the 1950s. It started from a humble pushcart along Amoy Street. 
Now in the hands of the third generation, no effort is spared to ensure each bowl of this traditional dessert is made as fresh as possible using freshly squeezed coconut milk. Fresh coconuts are cold-pressed to get the creamiest and most fragrant yield from the drupe. 
Additionally, the aromatic gula melaka (palm sugar) is hand-carried from Sarawak in Malaysia and charcoal-processed, while all the pandan flavour in the chendol jelly is extracted directly from pandan leaves. Last but not least, it's topped with Japanese azuki beans that are sweetened with palm sugar.  
What to order: Chendol (S$3.50)

---