These S'pore restaurants have been around as long as 98 years. What's their recipe for success?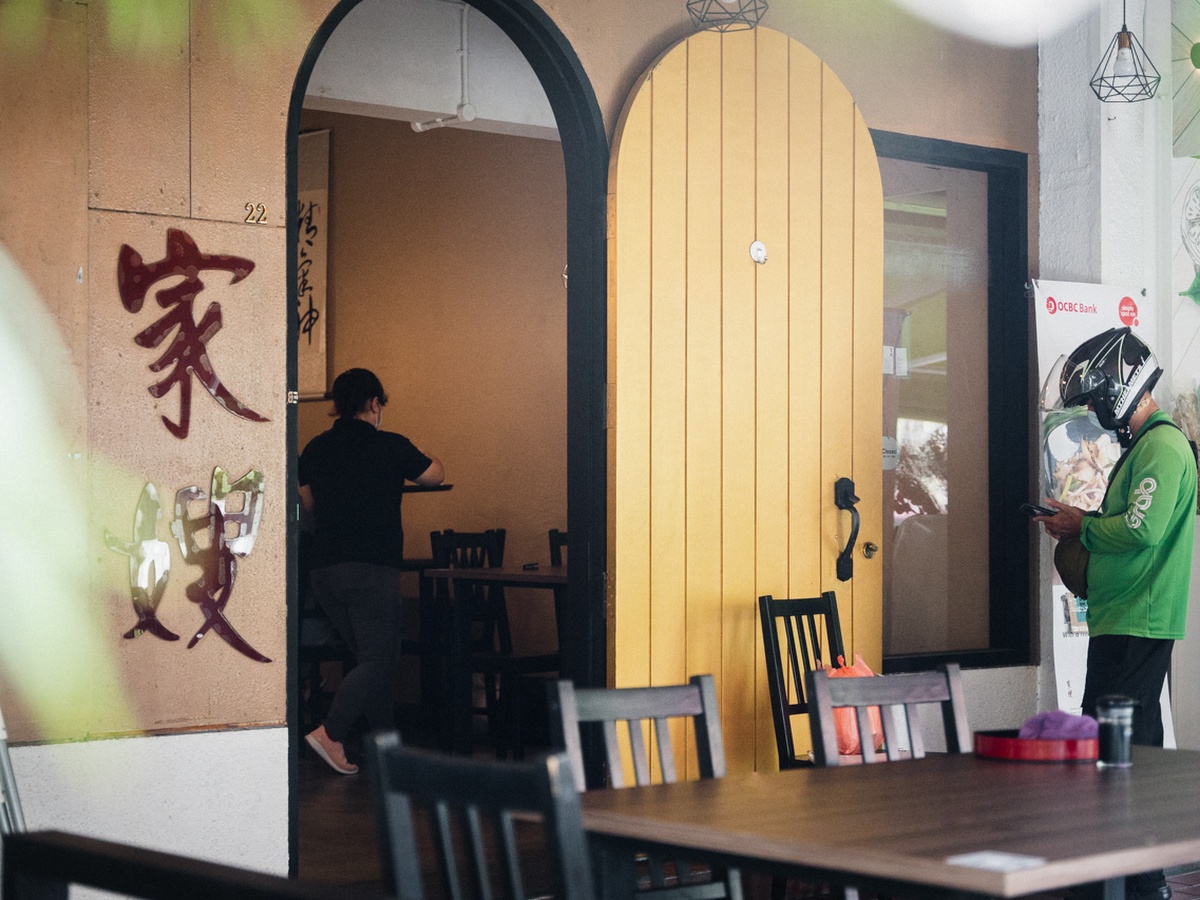 Heritage restaurants including Ananda Bhavan and Warong Nasi Pariaman started operating before Singapore gained independence
For some, keeping to tradition has worked well and they've drawn a continued stream of customers
And for others, there is the pressure to keep up with the times
It's not every day that you get hit by shrapnel from a bomb and live to tell the tale. But this happened to a service staff member at heritage restaurant Ananda Bhavan during the Japanese occupation from 1942 to 1945 while he was working at its original Ellison Building store.
Today, this anecdote is still being passed down through the generations of staff at the Indian restaurant, which began operations in 1924.
In an age when eateries open and close in Singapore at a rapid clip, a handful of heritage restaurants have kept the lights on for decades — some of them older than independent Singapore.
We speak to the second- and third-generation guardians of three heritage restaurants here, and ask them what's kept them successful over the years, how things have changed, and about their hopes and plans.
Ananda Bhavan: Quality food from the heart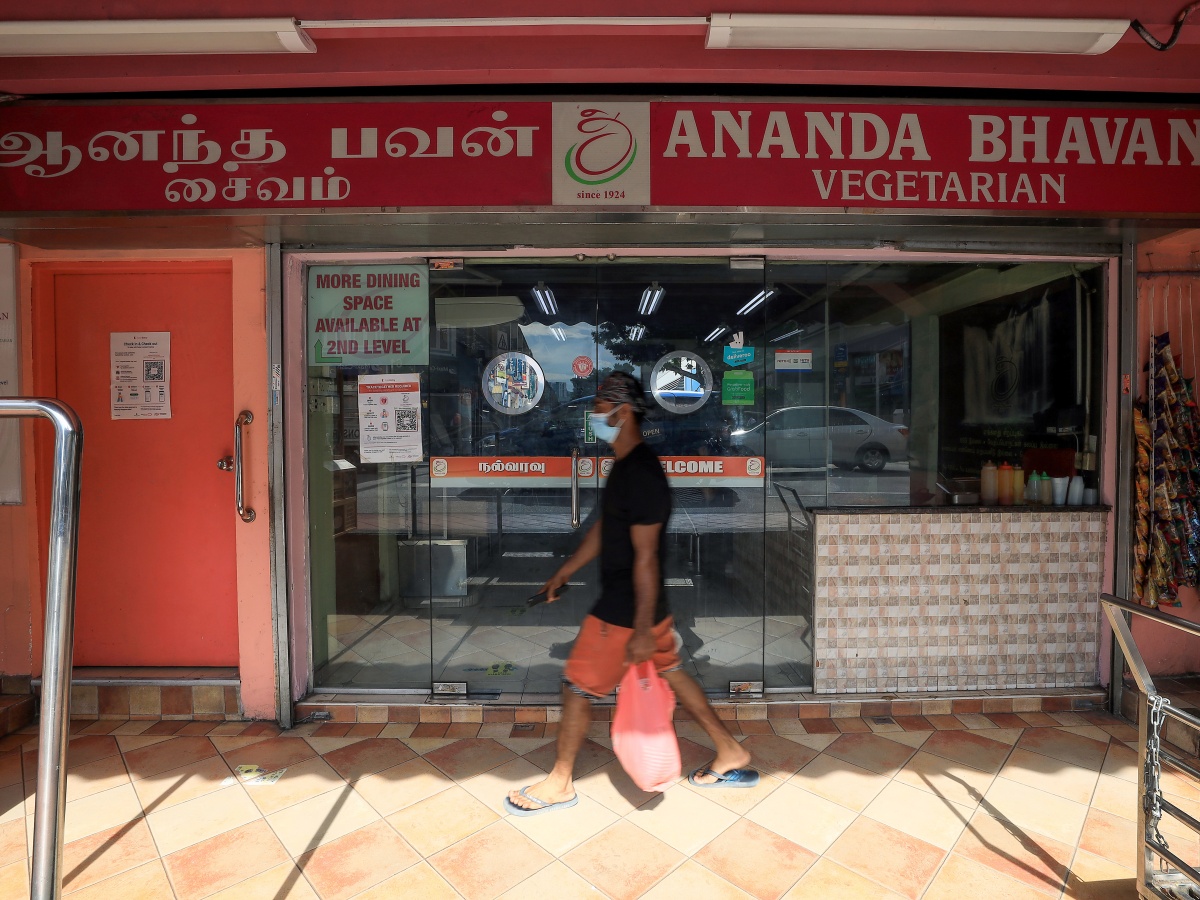 The oldest Indian vegetarian restaurant in Singapore, Ananda Bhavan has been in operation for 98 years.
Viren Ettikan, its chief executive and the grandson of founder Kulanthaivelu Muthusamy Kaunder, tells us that his family used to live in the unit above the original store at Ellison Building, which lies at the junction of Bukit Timah Road and Selegie Road.
It had to move out of the building in 2018 owing to the construction of the North-South Corridor, which will connect Singapore's northern region to the city.
The heritage restaurant has five outlets, four in Little India and one at Changi Business Park. Its store at 58 Serangoon Road is the oldest.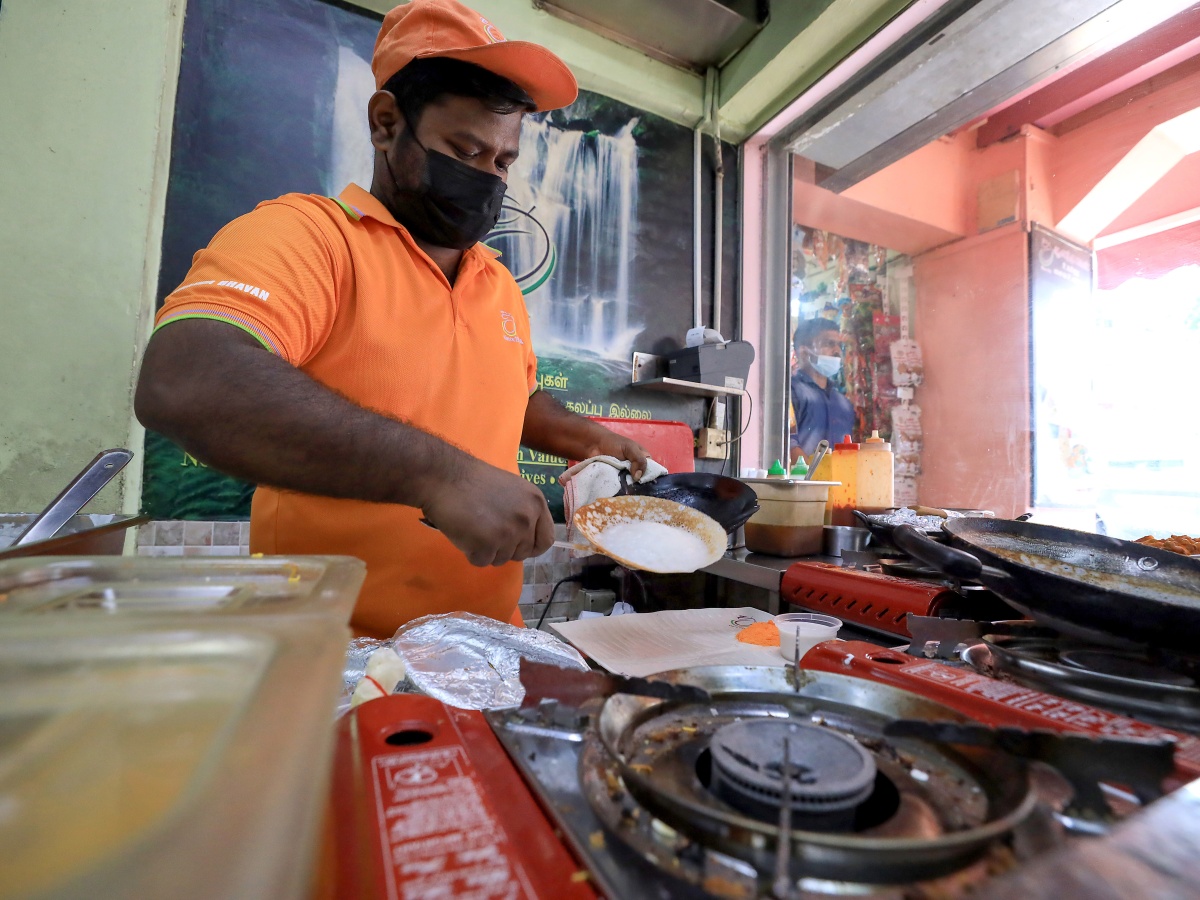 Viren's late father and uncle took over the business after his grandfather's demise.
The 38-year-old tells us that his late uncle K Ramachandra was "very passionate about automation, technology and fusing it with the business".
Ramachandra encouraged automation in the kitchen to improve productivity, and in 1996, introduced a self-service ordering system, which was relatively uncommon in Indian restaurants then.
To this day, the restaurant's openness to technology is evident — it rolled out a robot waiter at its Syed Alwi Road branch last year.
Viren, who joined the business in 2009 after serving in the army, says Ananda Bhavan has relied primarily on word-of-mouth recommendations and hardly does mass marketing.
He believes customers return because of its sincerity and dedication to quality. He says: "We understand what the customers want and, though ingredients can be expensive at times, we don't take shortcuts."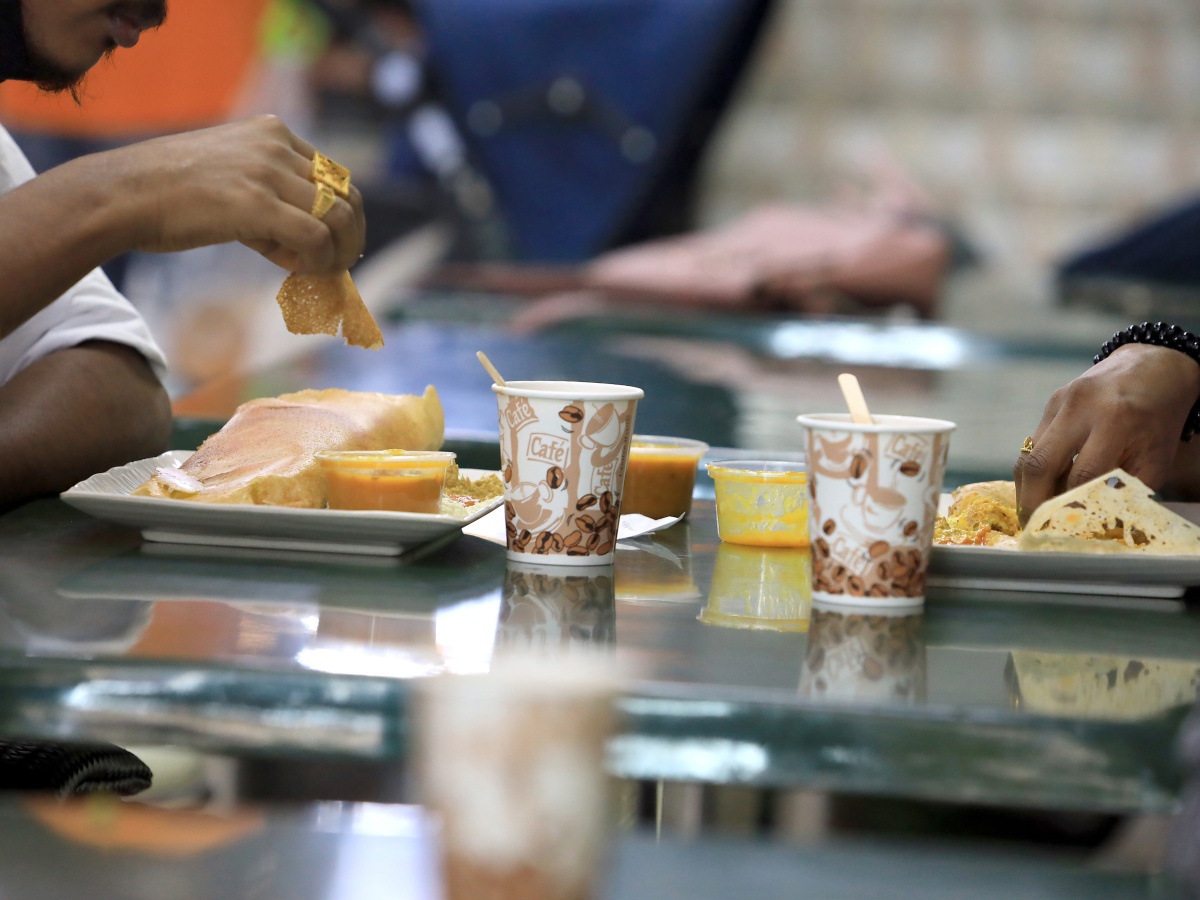 "You cannot cheat customers because they know the taste. If there's anything wrong with the food, they can tell," Viren adds.
That's also why he's put in place feedback channels on platforms such as messaging service WhatsApp, so that customers may provide Ananda Bhavan with suggestions on improving its dishes.
The restaurant also keeps tabs on the latest food trends and recently introduced truffle masala thosai at its 24-hour Syed Alwi branch to appeal to the younger generation. The dish was introduced in the thick of the coronavirus pandemic to bring in more Singaporeans, since tourist traffic nosedived.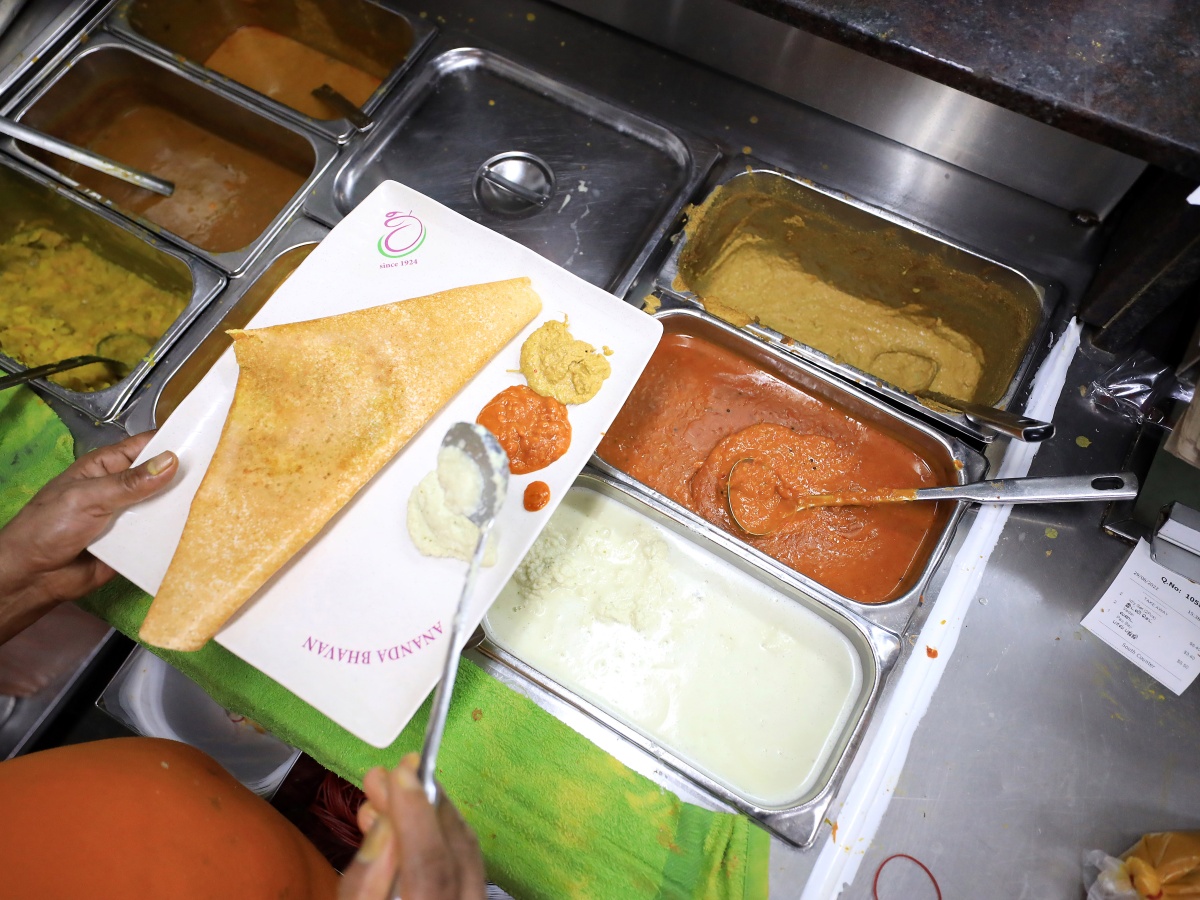 Trendy flavours aside, Ananda Bhavan also rolls out new dishes on occasions such as National Day. Viren points to its vegetarian version of chicken rice, which was a hit with customers in 2020.
Despite these innovations and new dishes, Viren says the eatery has kept to its old recipes and the menus have remained largely unchanged. Most of his chefs have also been with the business for decades.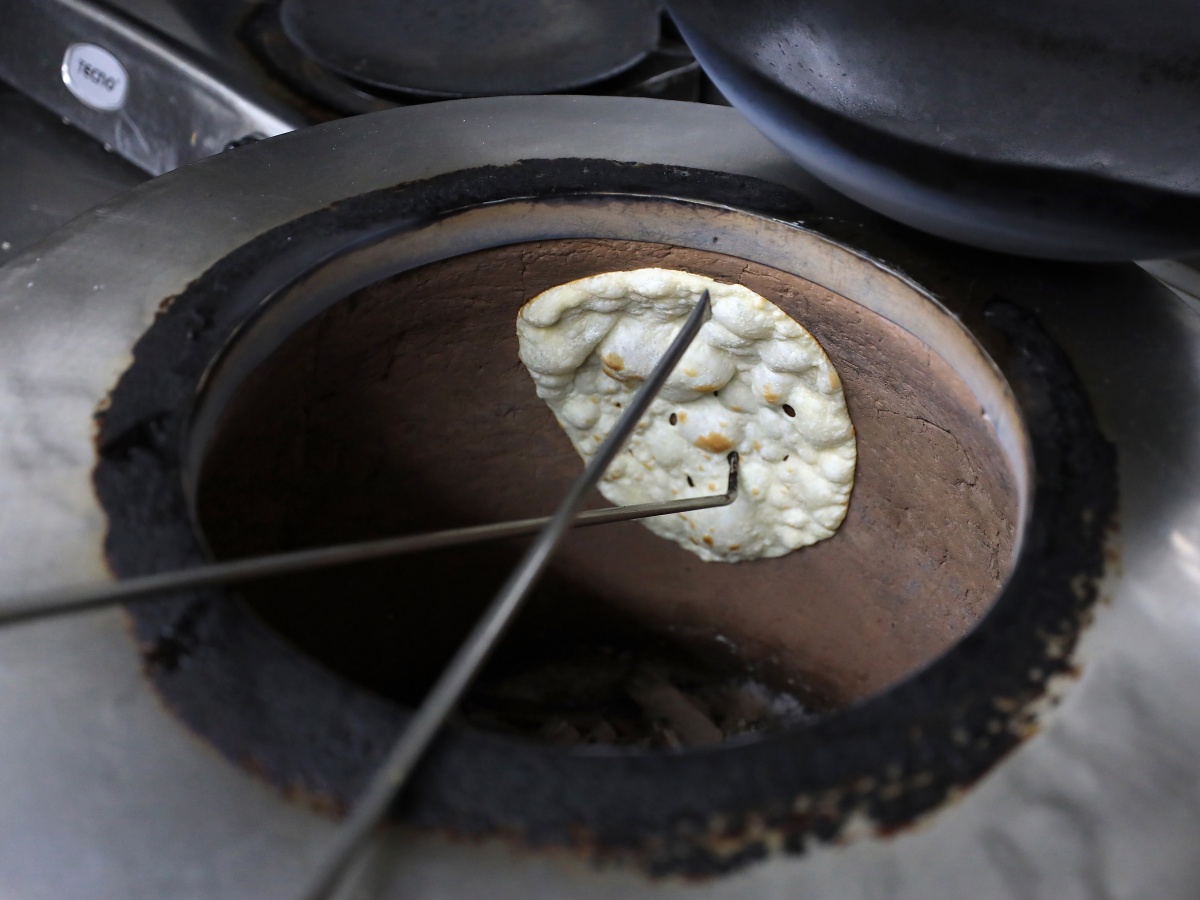 While it may be a grand dame nearly a century old, Ananda Bhavan is constantly on its toes.
"I'd like to run the business to a point that it's able to keep up with the times and ensure that our founders' philosophies are maintained… and, for the next generation, that (the philosophy) is followed," Viren says.
Ananda Bhavan
58 Serangoon Road
Open: Monday to Sunday (7am to 10pm)
Ka-Soh: Staying true to tradition while keeping abreast of the times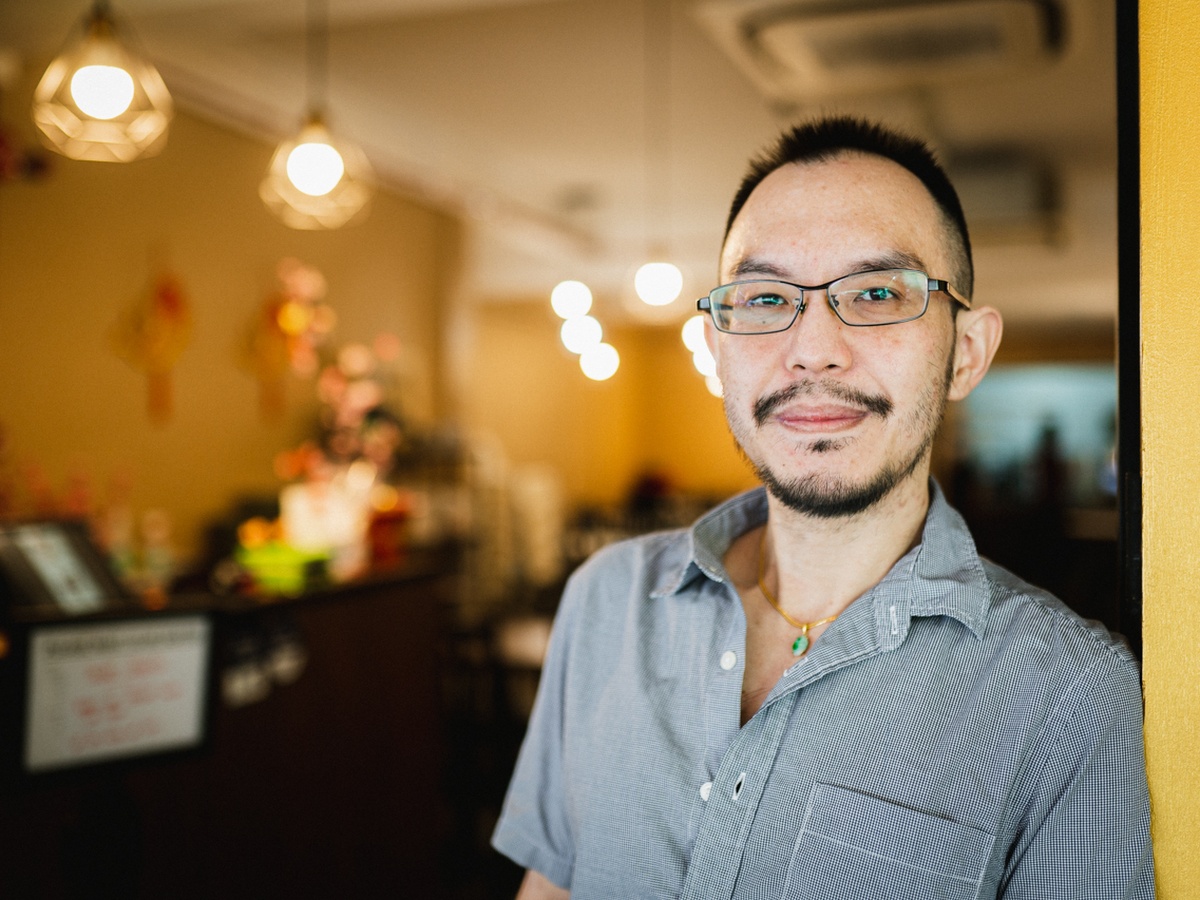 For Cedric Tang, managing director of Ka-Soh restaurant, it's the taste of its food that has kept customers coming back for decades.
"If I get my taste correct, I don't have to worry about people not wanting to come back," the 37-year-old tells us, as we dig into Ka-Soh's signature fish soup, which has a milky, sweet taste despite not containing milk.
Instead, it boils fish bones for hours to achieve the robust flavour.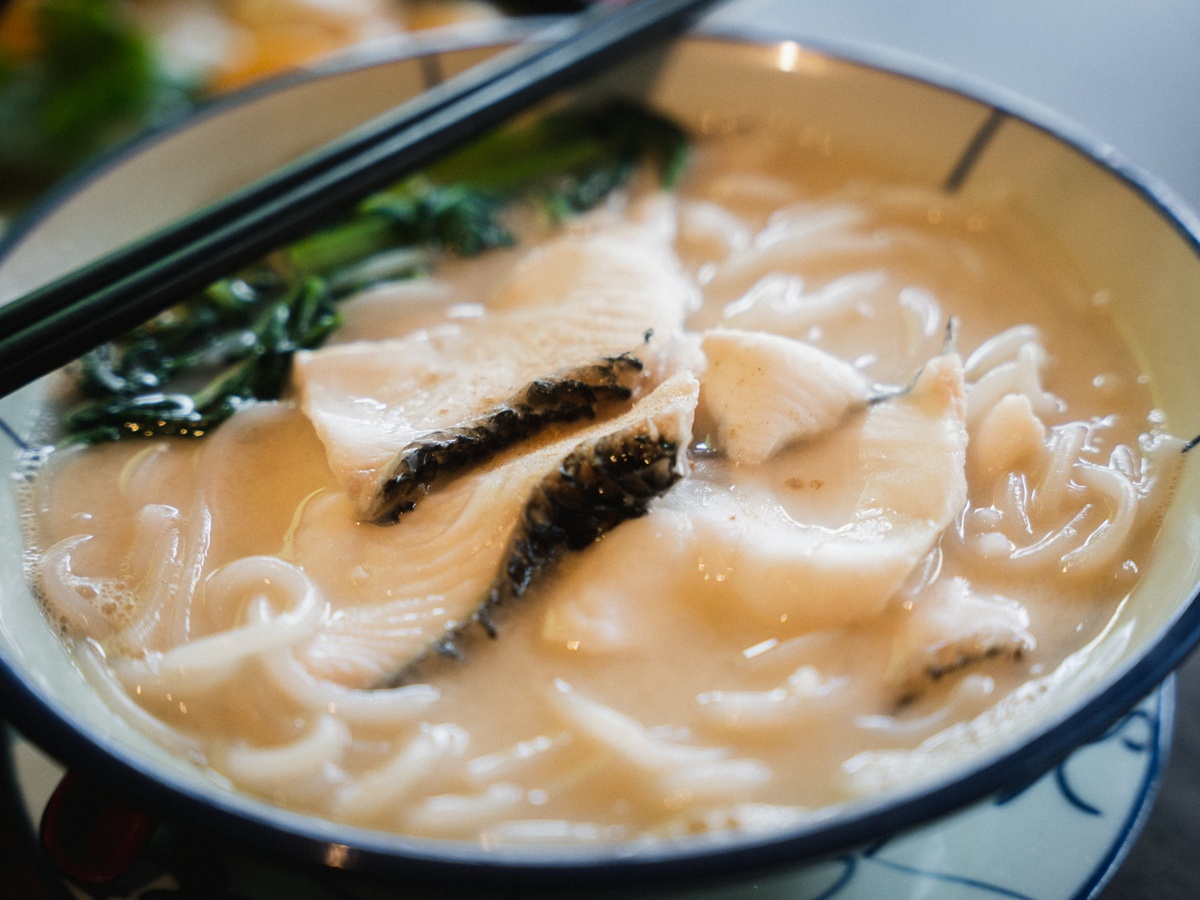 Ka-Soh, which shares its heritage with Swee Kee Eating House, traces its roots back to 1939, when Cedric's grandfather Tang Kwong Swee dished up fish soup at his first restaurant at Great World Amusement Park (the present-day Great World City).
The older Tang went on to run a roadside hawker stall on Chin Chew Street in Chinatown selling the same dish. He later saved enough to start Swee Kee on the same street.
Cedric says Swee Kee gained popularity in the 70s and 80s as Hong Kong celebrities would visit the restaurant after their concerts and filming because it opened till late. Fans visited the restaurant in hopes of spotting their favourite stars.
Swee Kee relocated from Chin Chew Street to Amoy Street in the 90s.
The moniker Ka-Soh came about because a waitress at Swee Kee, known as "Ka-Soh", had built a reputation for her fiery temper and no-nonsense attitude towards customers. Hence, people started using the term Ka-Soh when they planned to visit the eatery.
Cedric's father Tang Tat Cheong caught on to this and decided to introduce the brand Ka-Soh in 1995. This was to position it as the premium version of Swee Kee — which at that time was more hawker-style — and introduce more seafood dishes.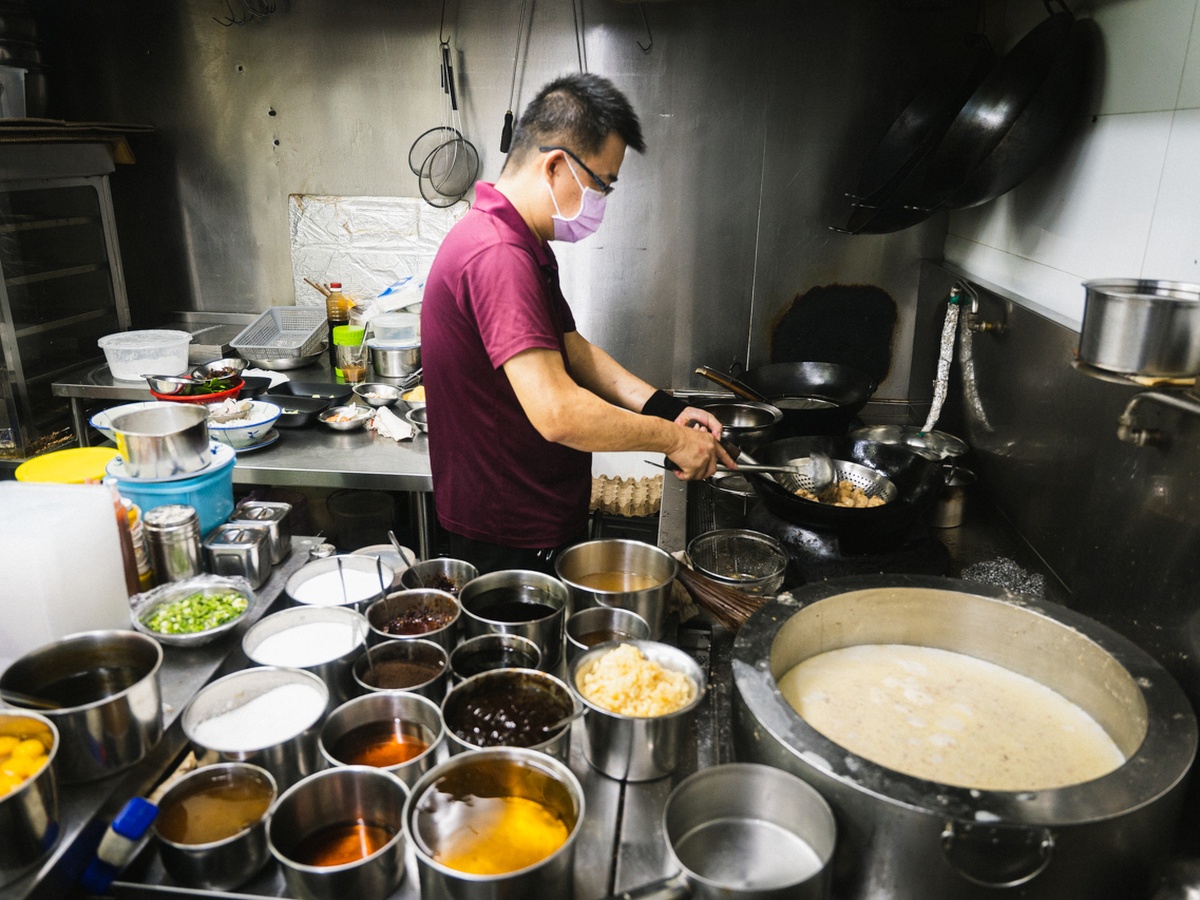 For a long while, Swee Kee and Ka-Soh operated in tandem. Swee Kee faithfully served the Central Business District crowd from its Amoy Street store, while Ka-Soh catered to patrons from its space at Outram's Alumni Medical Centre, and later, at Greenwood estate.
But the pandemic and manpower issues took a toll on the business. Swee Kee shuttered in 2021, and more recently, Ka-Soh's Outram store closed last month.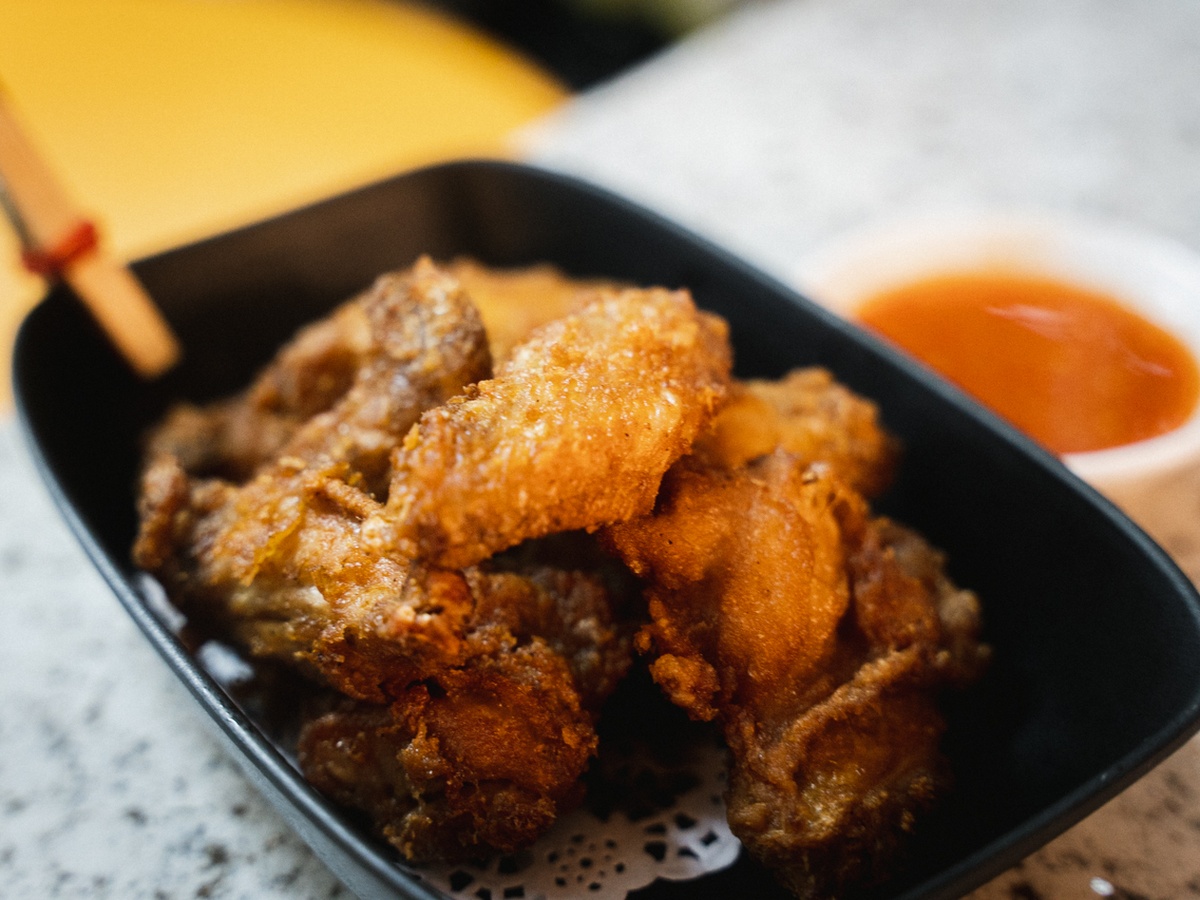 Cedric and his brother Gareth Tang, 39, soldier on.
In the second half of 2021, the brothers pooled their expertise — Cedric in public relations and marketing, and Gareth in IT – to develop a delivery website from scratch.
The site sold frozen versions of Ka-Soh's signature fish soup and other popular dishes, such as pork spare ribs and prawn paste chicken.
In doing so, the brothers wanted to not only bring Ka-Soh's comfort food to people in their homes, but reach out to others who may not have heard of Swee Kee or Ka-Soh.
"We were lucky… that people were familiar with our brand. The thing about our brand is that we don't have to do too crazy things. We just need to remind people that we're still here," Cedric says.
Since he entered the business full-time in 2018, Cedric added two dishes to Ka-Soh's menu — pork lard fried rice, which was served exclusively at its now-shuttered Outram branch, and prawn noodle soup, a spin on its regular fish soup.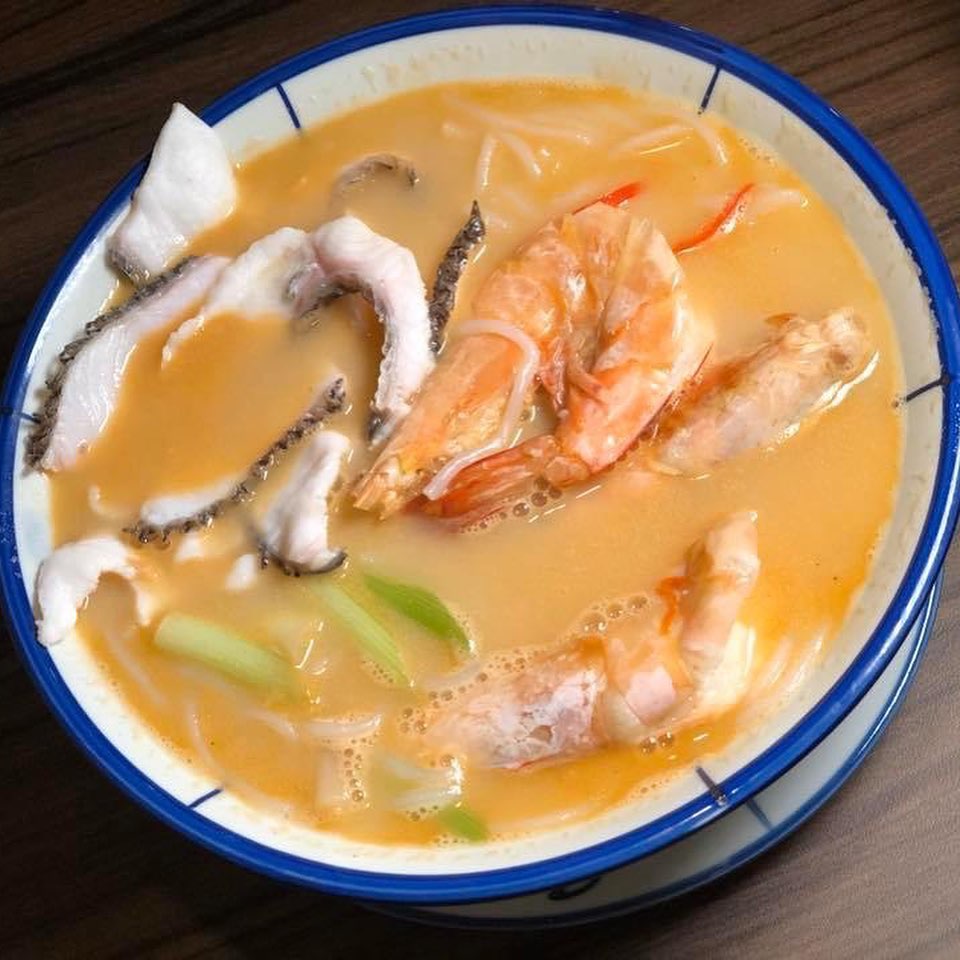 Ka-Soh is recalibrating its resources after the recent closure of its Outram branch and has paused the sale of its frozen items and pork lard fried rice for the time being. Cedric is optimistic, though, that he'll bring both items back soon enough.
He hopes fish soup will someday be recognised as an iconic Singaporean dish, joining the ranks of other Singapore delights such as chicken rice.
In the meantime, he wants people to continue remembering Ka-Soh for its food: "I hope people will like the food that we serve."
Ka-Soh
22 Greenwood Avenue
Open: Tuesday to Sunday (11.30am to 2.30pm, 5.30pm to 9.15pm)
Warong Nasi Pariaman: Quality over quantity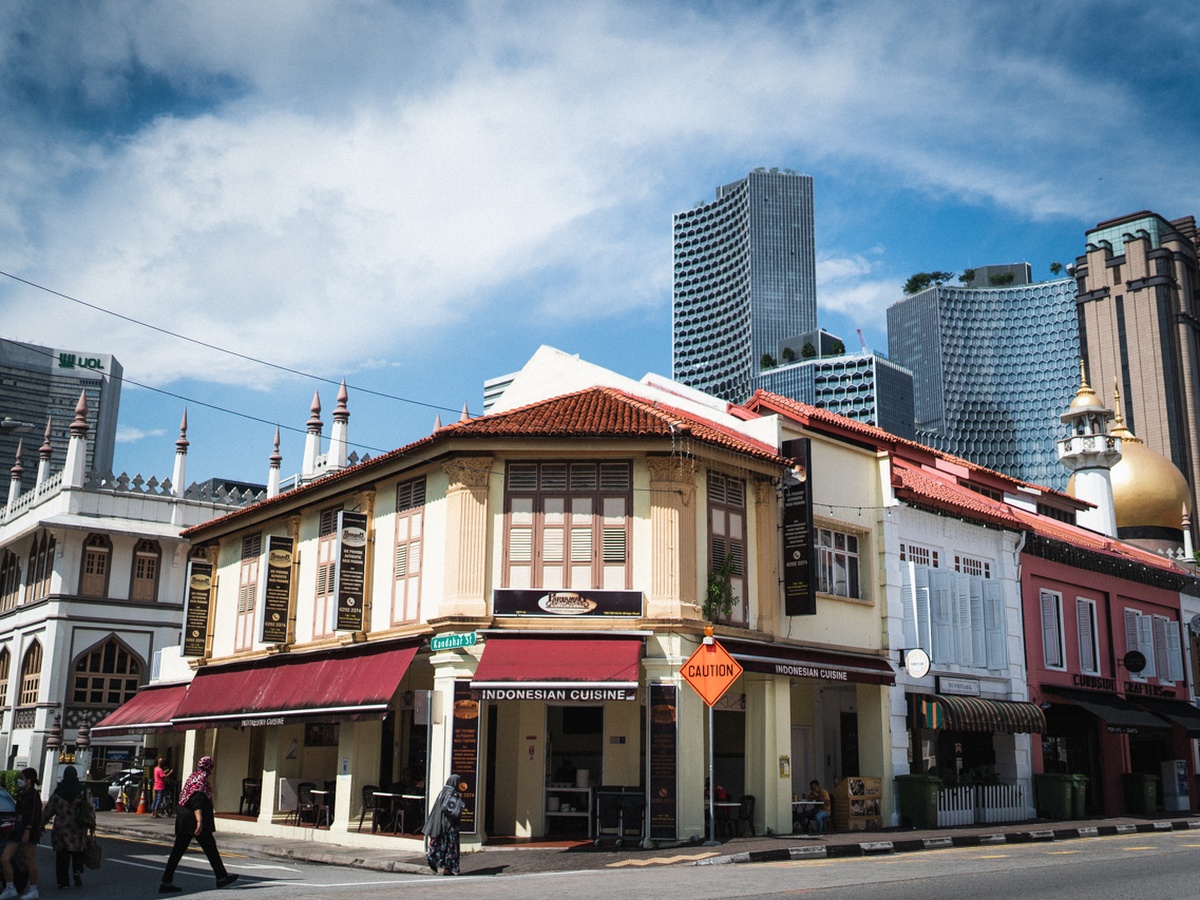 As I sit down with chef Jumrin Isrin at Warong Nasi Pariaman's store on North Bridge Road, it's clear he's extremely passionate about the heritage restaurant's nasi padang.
The 68-year-old, who has worked at the eatery for more than three decades, tells me a few times during our interview: "You must try our food!"
Jumrin's late parents founded the restaurant, which specialises in nasi padang, in 1948 after coming from Pariaman in West Sumatra, Indonesia.
Not much has changed since, Jumrin tells us, save an expansion of its shop space to occupy the unit next door.
The 20 or so dishes that the restaurant serves daily are made with recipes passed down from Jumrin's parents, which have stayed the same since day one.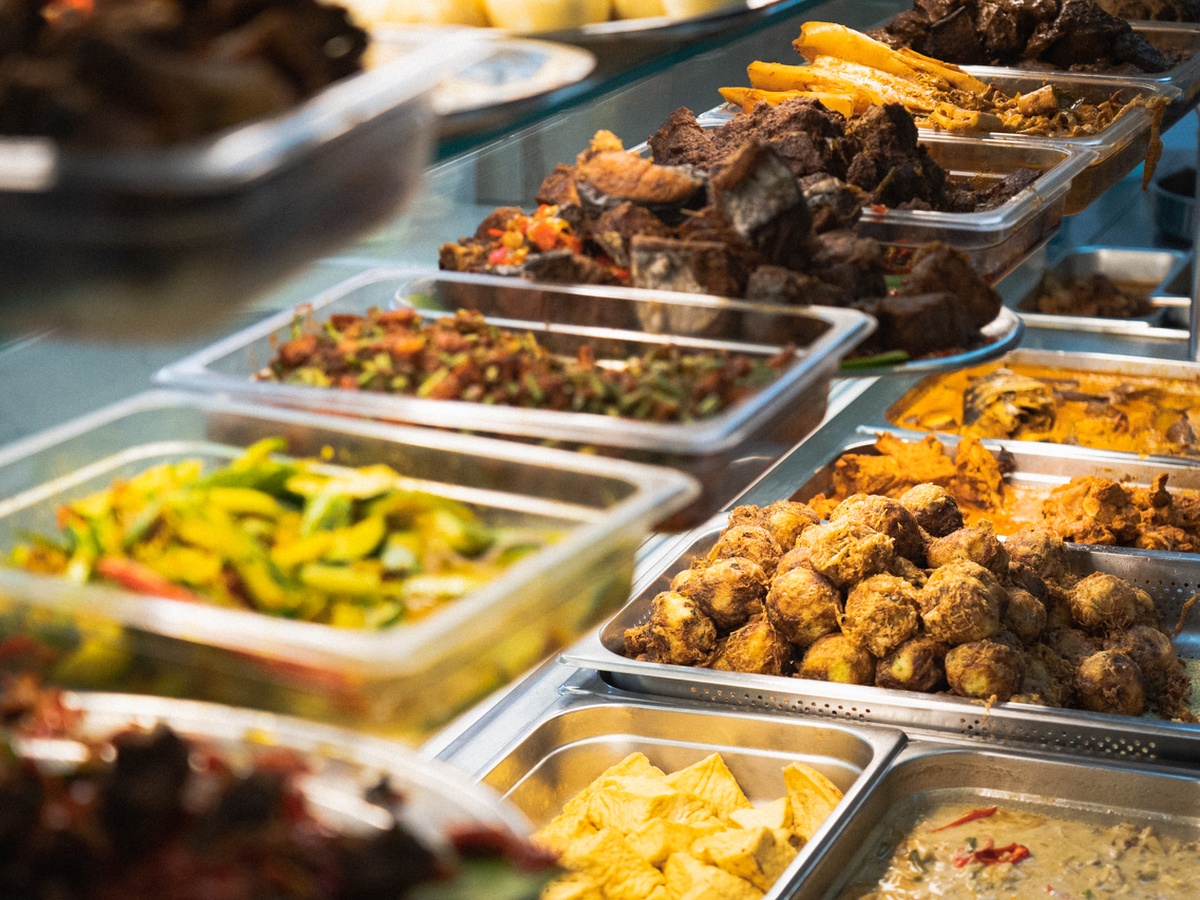 "We go for quality. We don't go for quantity," he says. "That's why you see we cater only for lunchtime. We cook limited dishes. We finish, we go."
Jumrin says he was lucky to have entered the business when his parents were still alive, so they could pass down the recipes to him. He joined them in his 30s after working in hospitality, as his parents were getting older and needed someone to step up to cook.
Thankfully, Jumrin enjoyed cooking.
The heritage restaurant's signature dishes that Jumrin cooks daily include beef rendang and ayam bakar (grilled chicken), both of which are still made traditionally using a charcoal stove.
"Our beef rendang is one of the best," he tells me confidently.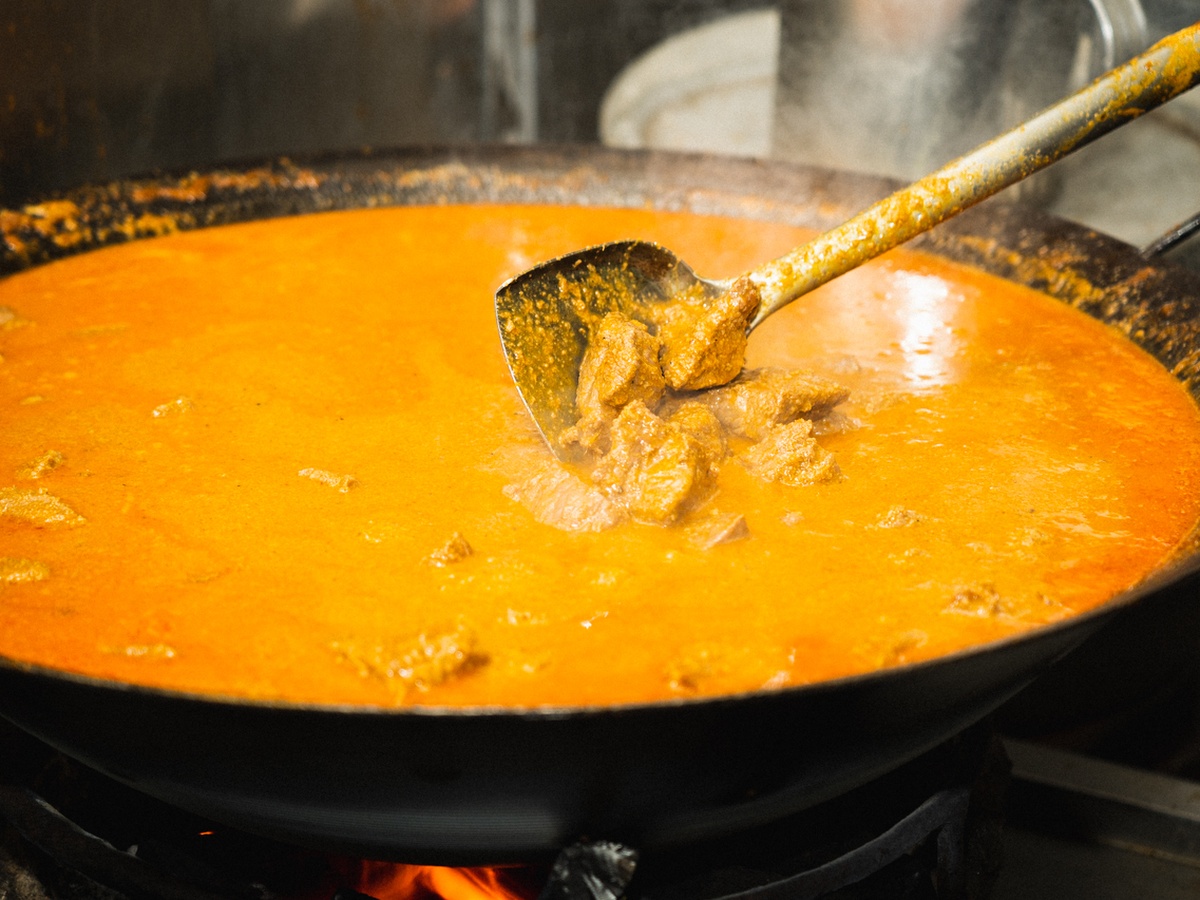 Jumrin worries about finding a replacement for his stove, known as an anglo, but remains firm that the restaurant uses traditional cooking methods to bring out the "right taste". This is despite others having advised him to use a combi oven to speed things up.
Budgets are also tight. So improvements in the shop are kept to a minimum, with the main digitisation effort so far being its payment system.
There's a constant stream of customers as we chat.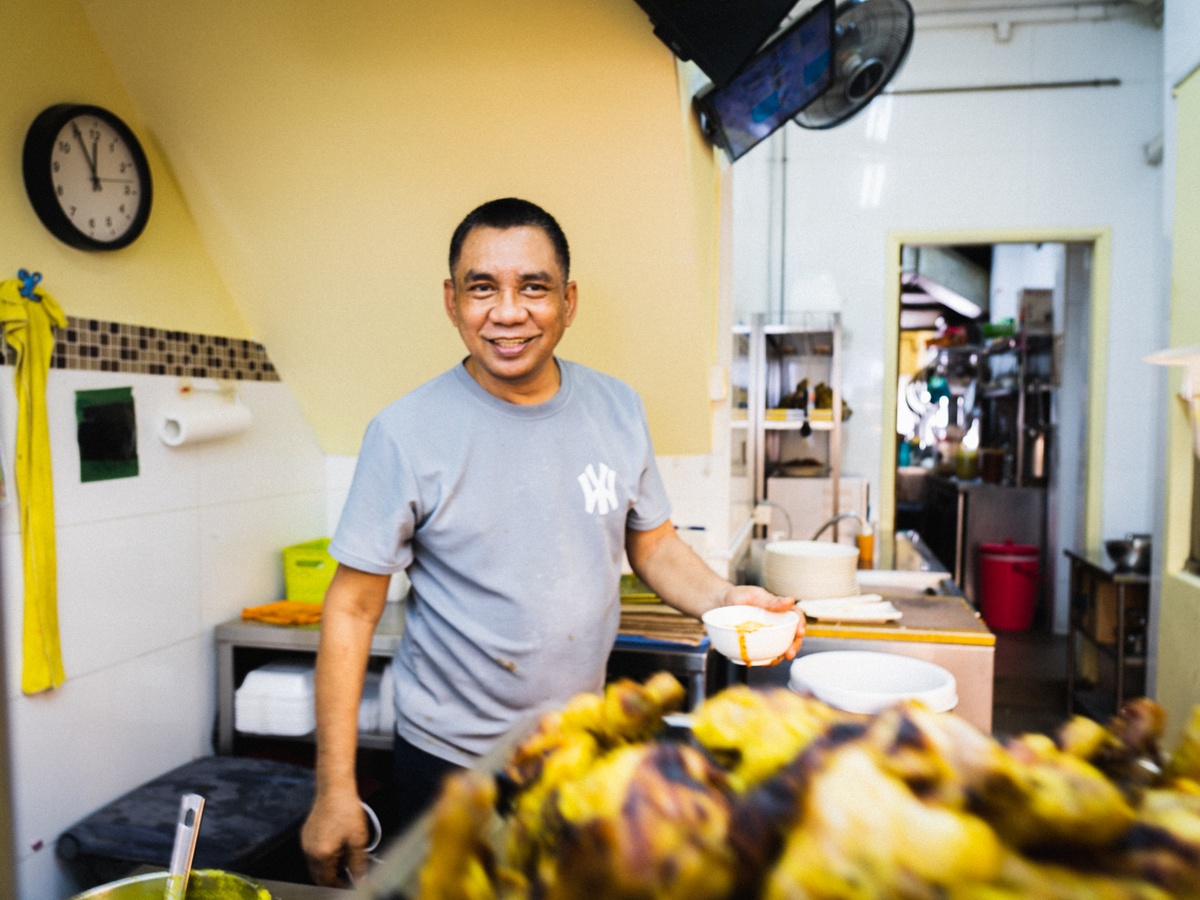 "If you give them good food, give them quality food… they will remember you," Jumrin says. Its customer base appears to be largely older, but I also spot occasional young patrons. Jumrin says it's likely their parents introduced them to the eatery.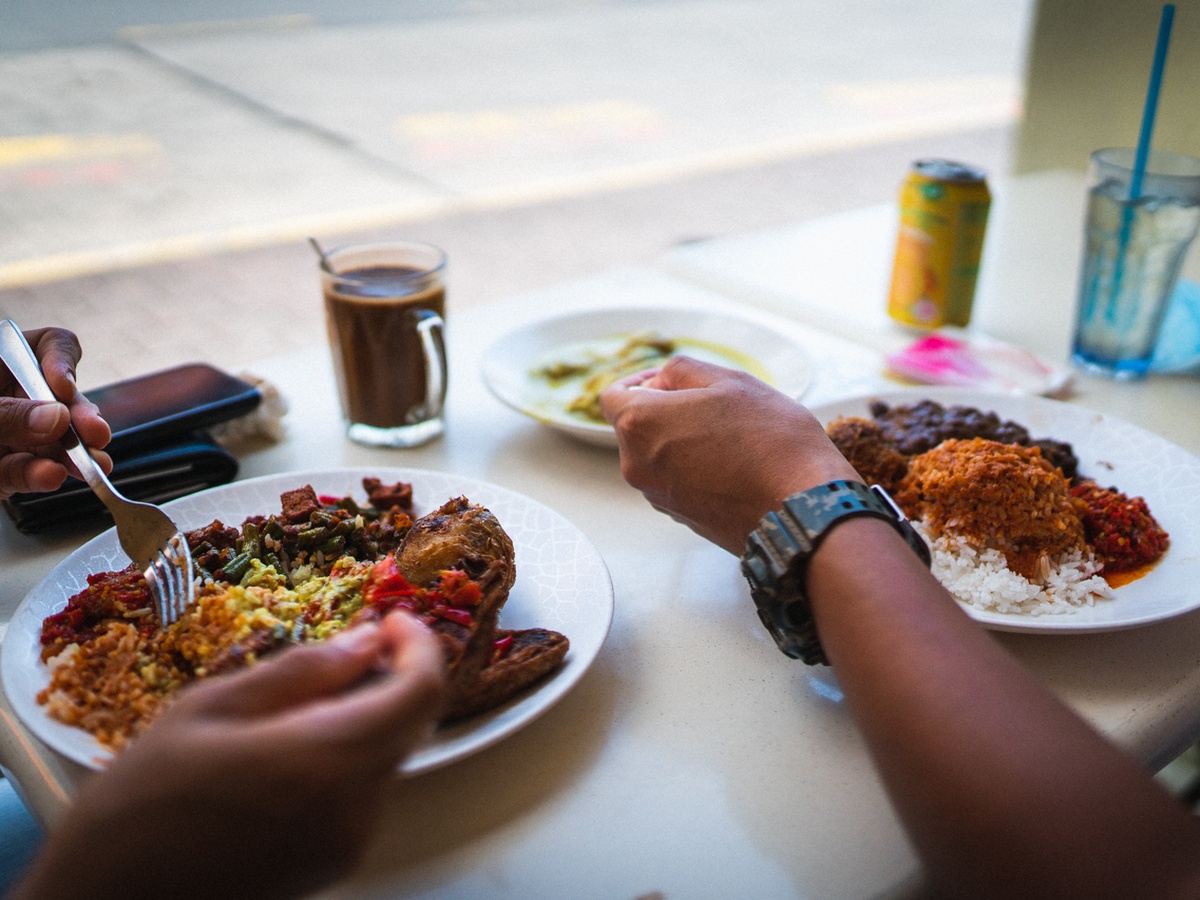 The sprightly chef reaches the restaurant at about 5 every morning — except on Wednesdays when the restaurant is closed.
I ask what keeps him going. "When you tell me the food is good, I feel good. All tiredness is lost," he replies with a smile.
Warong Nasi Pariaman
738 North Bridge Road
Open: Monday and Tuesday (7.30am to 3pm); Thursday to Sunday (7.30am to 3pm)
---