From Scratch: How popiah's made and the best places to get one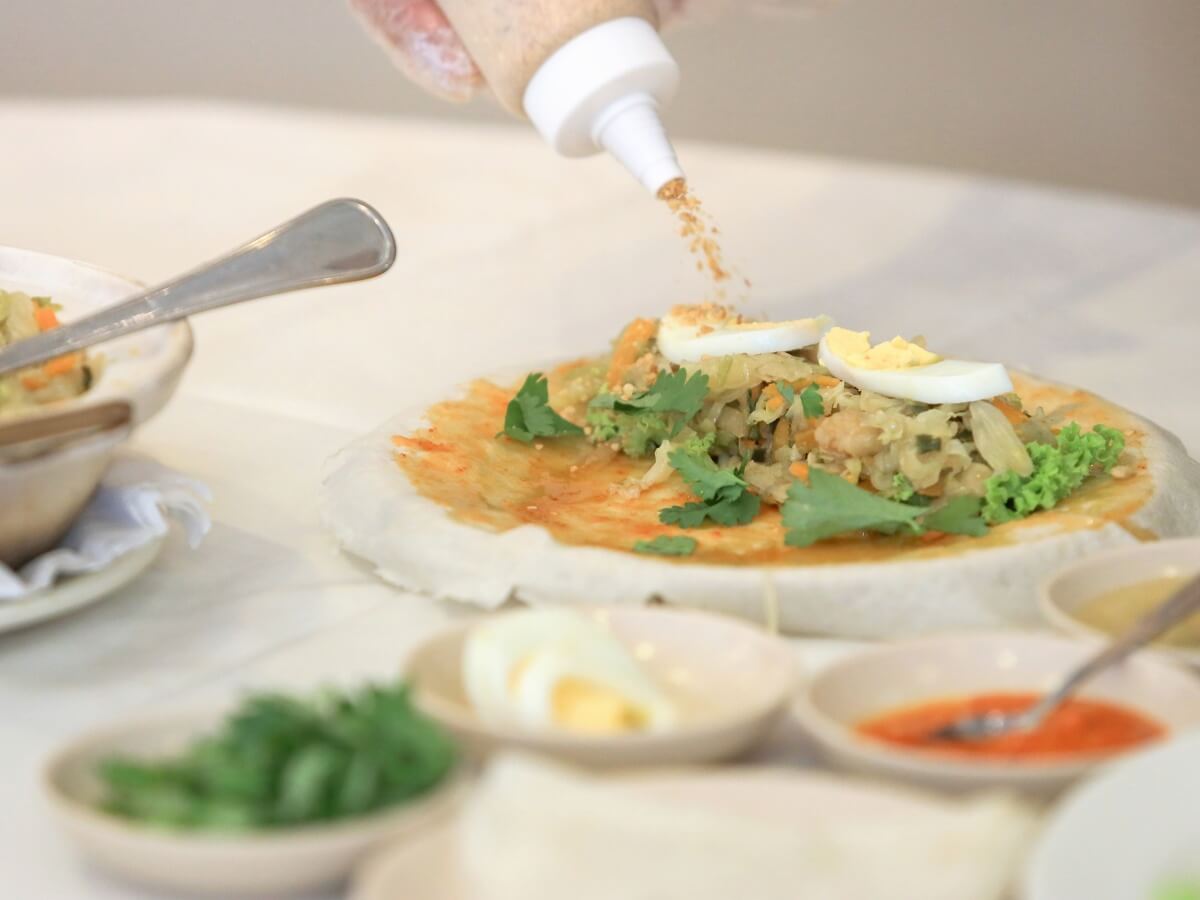 Popiah is a snack that originated from China's Fujian province and is often likened to the more trendy burrito or wrap
Many stores serve it wrapped and cut, but Good Chance Popiah has dished up DIY popiah since 1977
For these stalwarts, making your own roll is all part of the fun
From Scratch is a series exploring the origins of foods that are popular in Singapore and the work that goes into making them.
Popiah, which means "thin pancake" in Teochew, is a roll filled with cooked vegetables and sometimes meat that's wrapped in a thin flour skin.
It is said to have originated from China's Fujian province, where it was eaten during spring when there would be an abundance of vegetables.
A common hawker food, the snack is typically served alongside local dishes such as rojak and kueh pie tee.
In recent years, newer brands including Souperstar and Mr Popiah have given their takes on this traditional dish. Appealing to younger consumers, they have come up with new fillings, flavours and packaging, and marketed it as a local version of a burrito or wrap.
The stalwarts of popiah-making, however, are nowhere near forgotten. Good Chance Popiah Eating House, on Silat Avenue in Jalan Bukit Merah, has been selling its fresh rolls since 1977 and has no plans on stopping.
How it began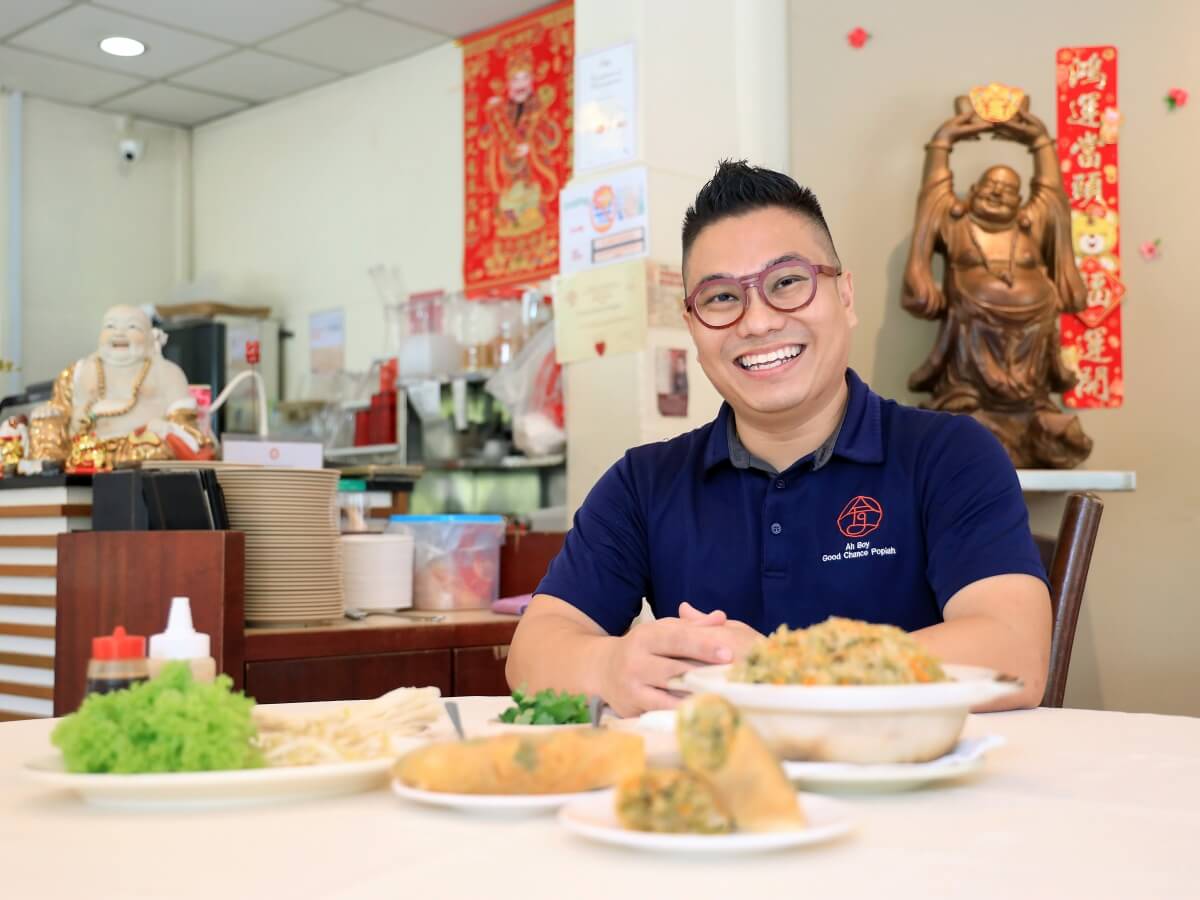 We sat down with Good Chance Popiah's fourth-generation owner Boon Kai Chun, 38, better known as Ah Boy to regulars. He says that while the family went into the popiah business by chance, it's through hard work and genuine service that they're still around today.
His grandfather Hou Shen Hu, who passed away last year aged 103, sold Hokkien dishes with his mother (Boon's great-grandmother) at an office canteen in Tanjong Pagar.
Popiah made it to the menu only at the suggestion of friends and family who loved their delicious homemade rolls. And when business caught on after, their landlord offered them a unit along Neil Road for expansion.
Operating as a pub by night, it was called Good Chance Pub and was where they found the inspiration for their name — Good Chance Popiah Eating House.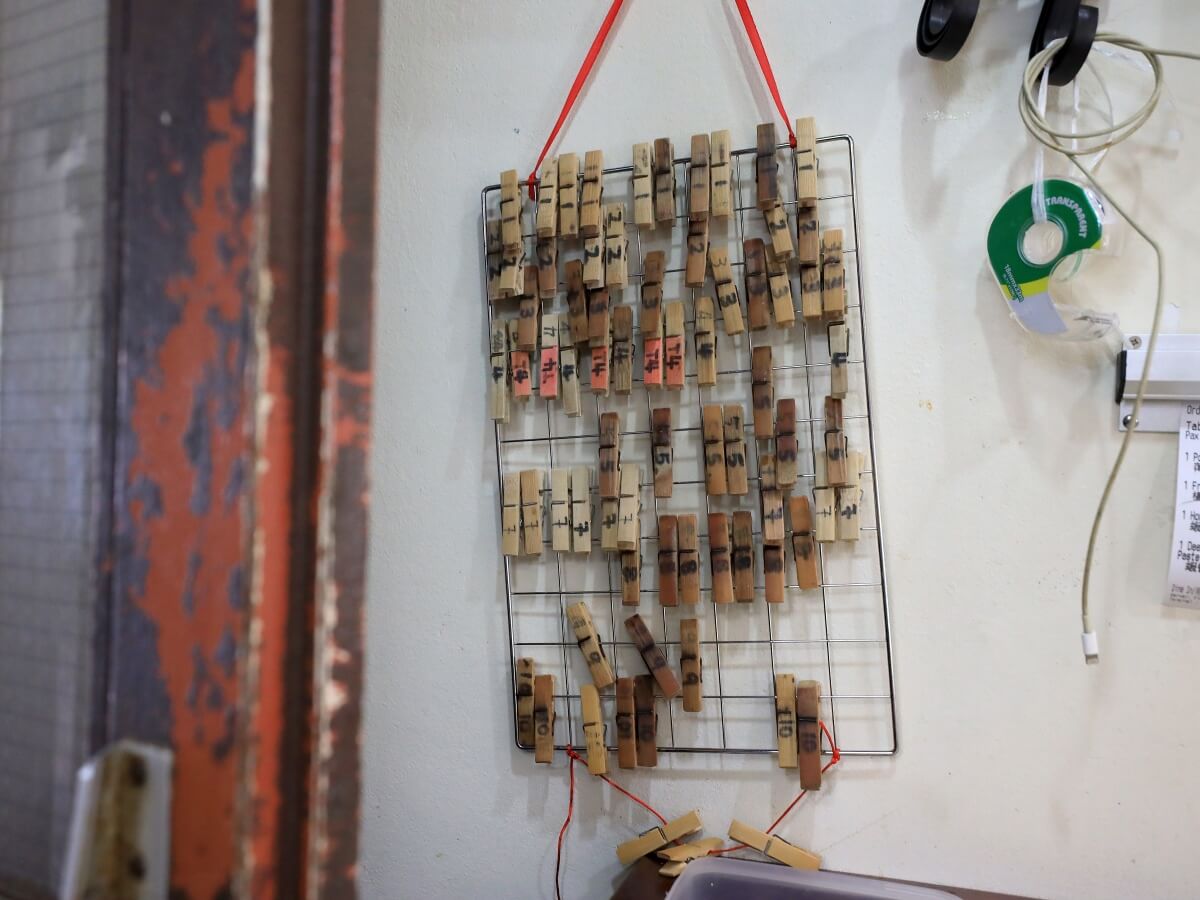 Keeping to tradition
The thing that strikes you immediately when you enter Good Chance Popiah's Silat Avenue store is how homey and quaint, albeit dated, it is.
Filled with big, round banquet tables, the furniture might look too large for the compact space, but gives it plenty of character. Handed down from generations before, they're as enduring as the multi-generational families who frequent the restaurant.
Boon ushers me to a small table and asked if I'd eaten. Before I could respond, he signals to his staff to prepare two rolls of popiah. Such warm Hokkien hospitality reminded me of my Hokkien grandfather, who always expressed his affection by making sure I'd something to eat.
Surviving for more than four decades, the business has taken a big hit during the pandemic, but Boon remains confident in his family's recipe. Their do-it-yourself (DIY) popiah hasn't changed much since the beginning.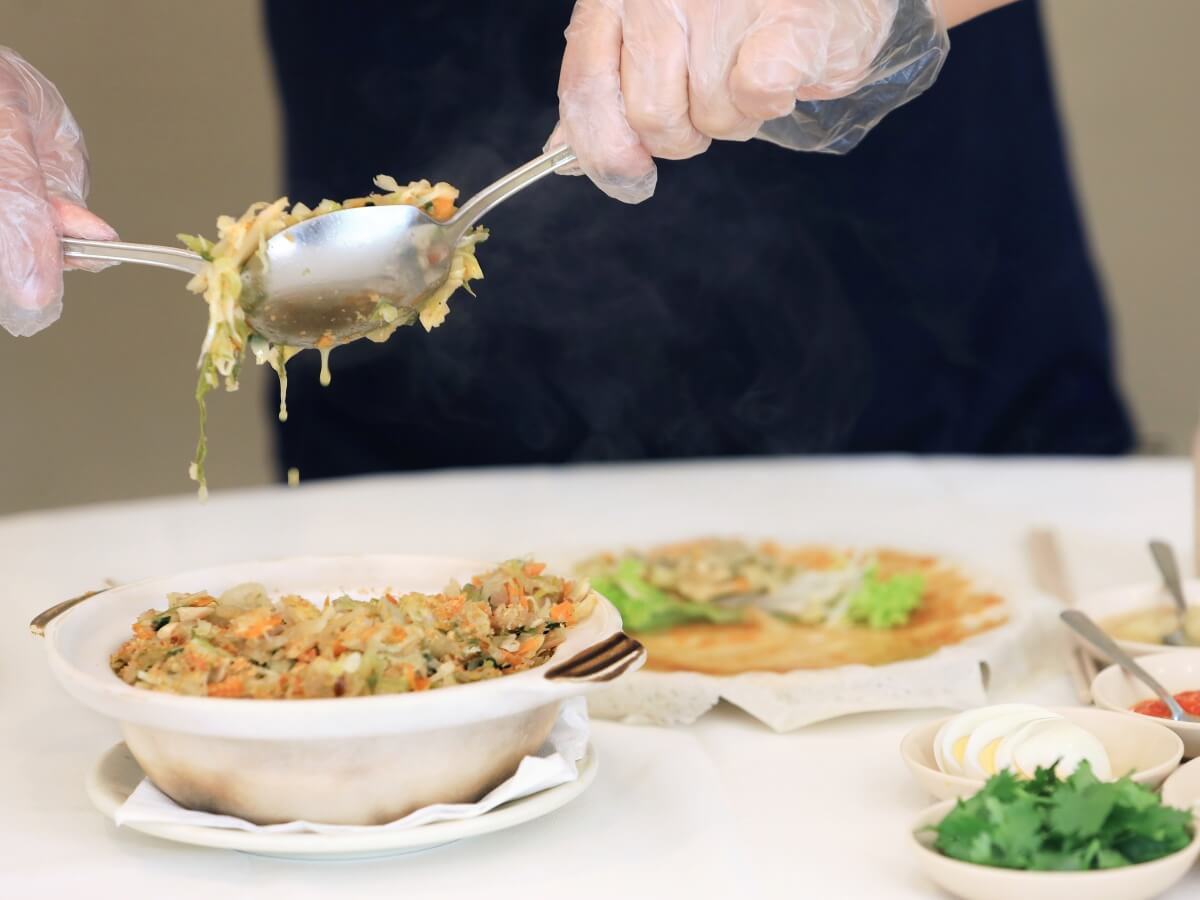 Making your own roll is where the fun is and, in his words, "you can decide whichever toppings you want, and you can wrap it in whatever way you want".
For much of his childhood, DIY popiah was a family affair and he hopes to transfer that spirit to the restaurant.
If you've never wrapped one before, Boon and his staff are happy to show you how it's done for the first one, but they'll leave the rest to you.
Making popiah from scratch: The process
Part 1: Preparing the filling and ingredients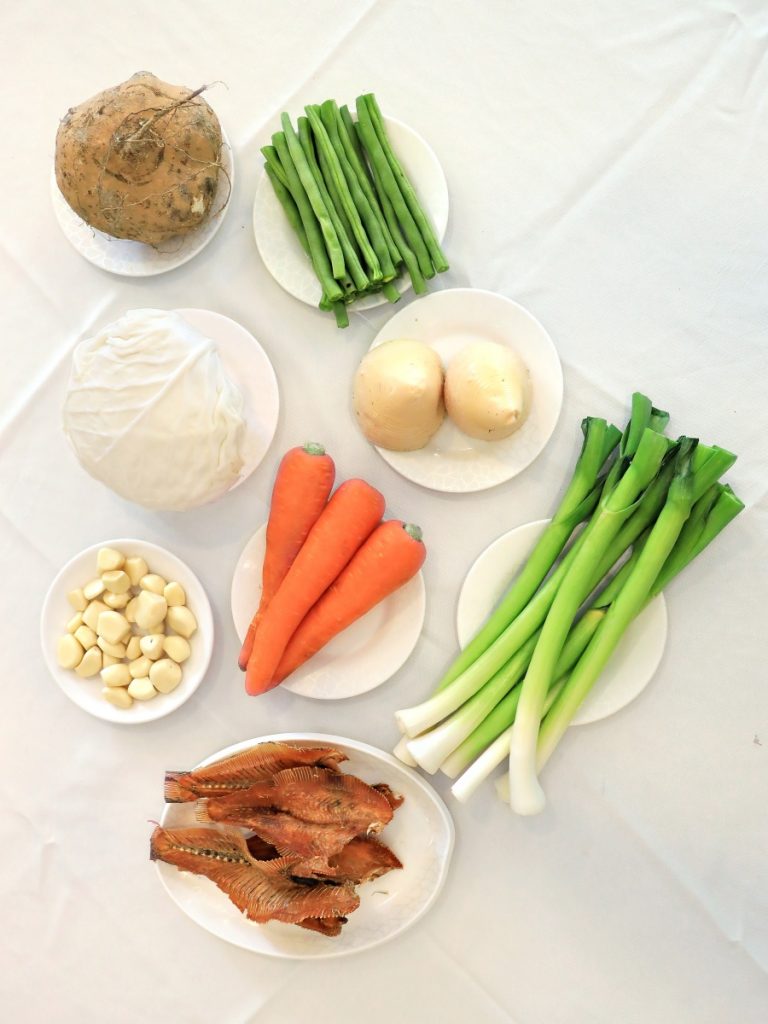 i) Prepare the popiah's filling, which consists of turnip, cabbage, carrot, bamboo shoots, leek, French beans, shrimp, garlic, and sole-fish powder.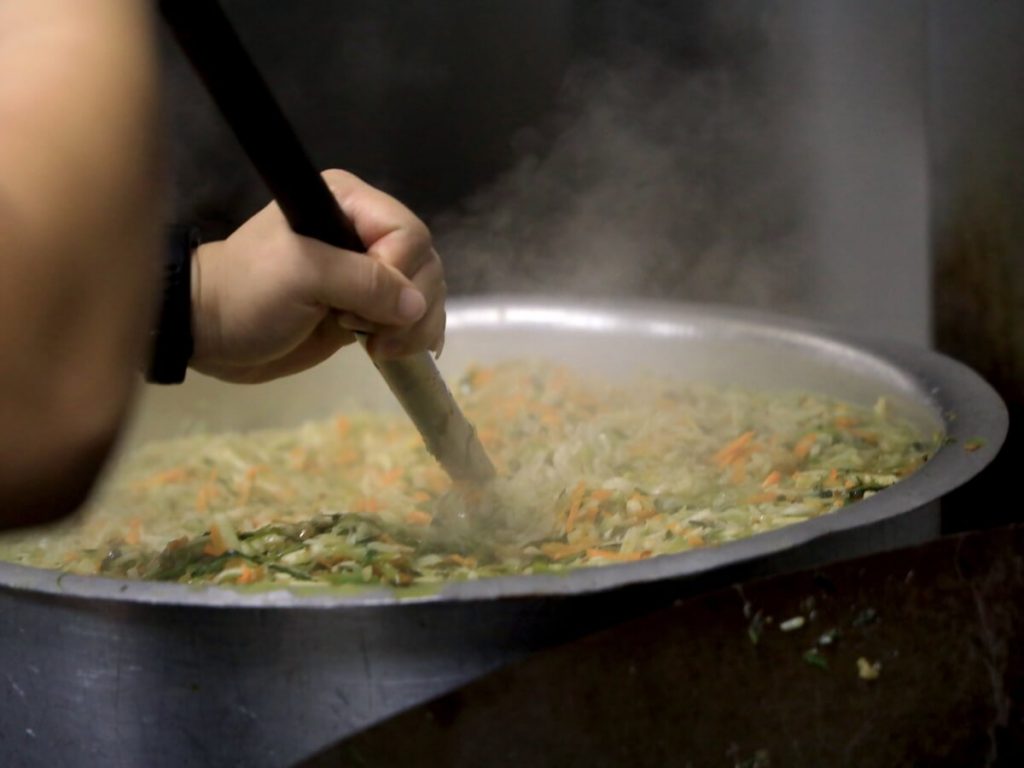 ii) Fry the ingredients together, then simmer the vegetables over low heat for an hour, or over high heat for 45 minutes. Once done, set them aside.
iii) Prepare the rest of the toppings — sliced hard-boiled egg, lettuce, beansprouts, sweet sauce, minced garlic, chilli paste, parsley, and chopped peanuts.
Part 2: Wrapping the popiah
i) Take a popiah skin and place it on a plate.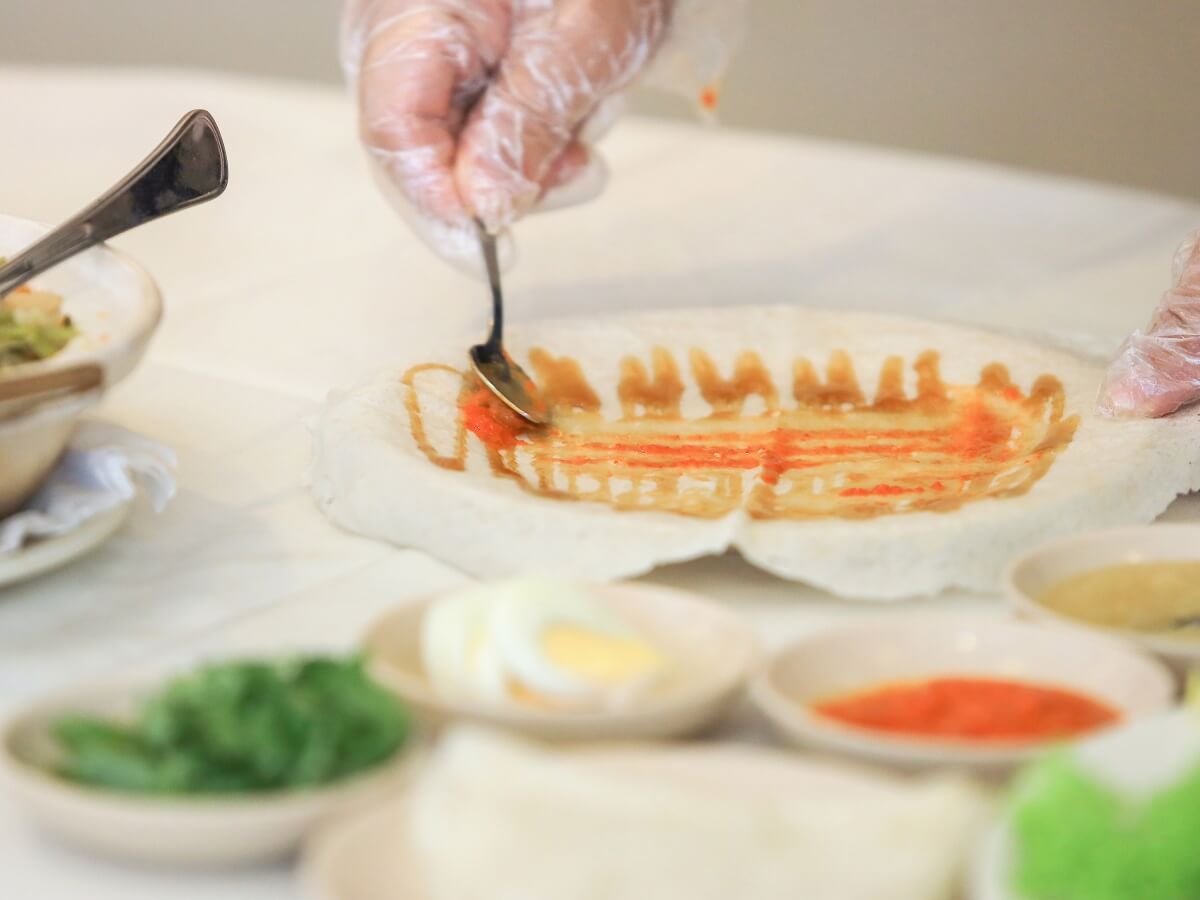 ii) Spread the chilli, garlic and sweet sauce evenly on the popiah skin. Be sure to apply these sparingly because too much might make the skin too wet.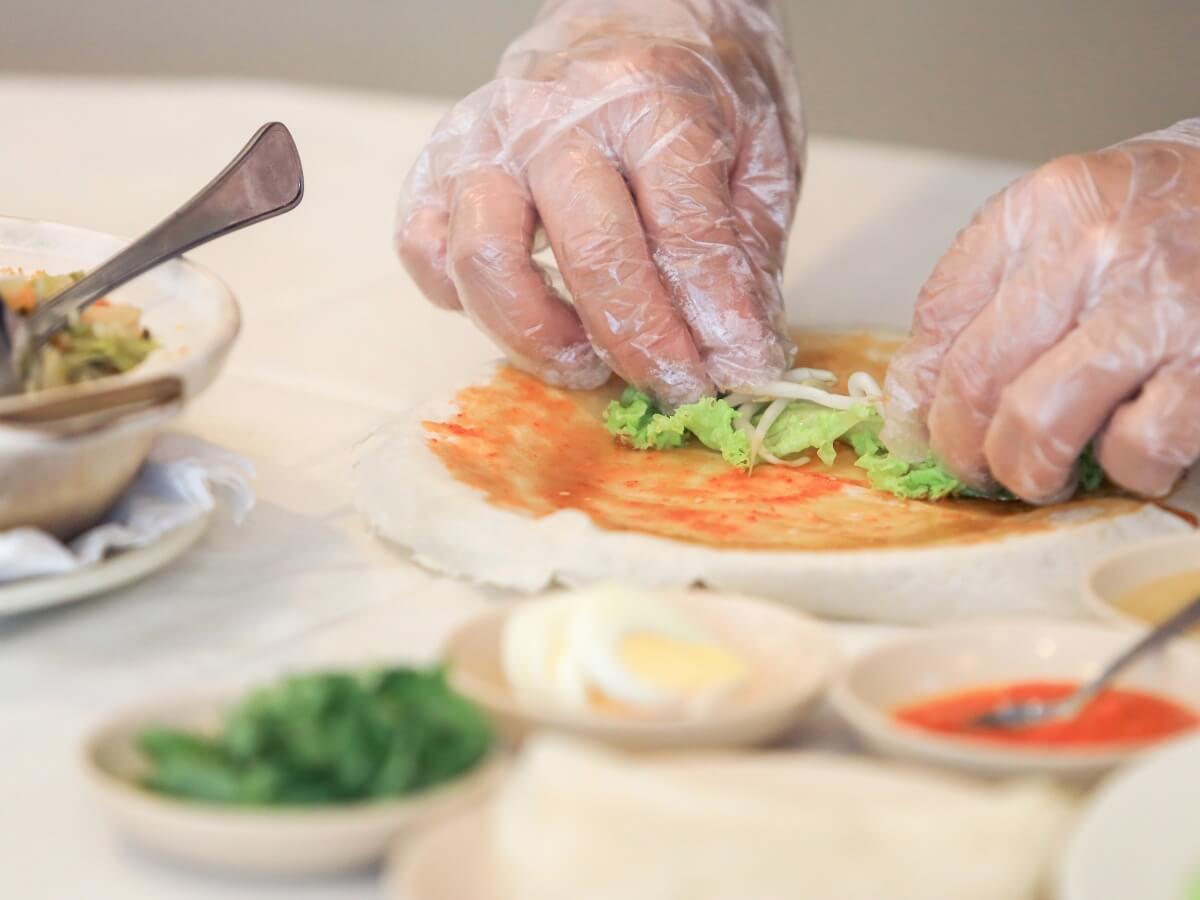 iii) First, lay a lettuce leaf and a few beansprouts off-centre, on the side that's closer to you.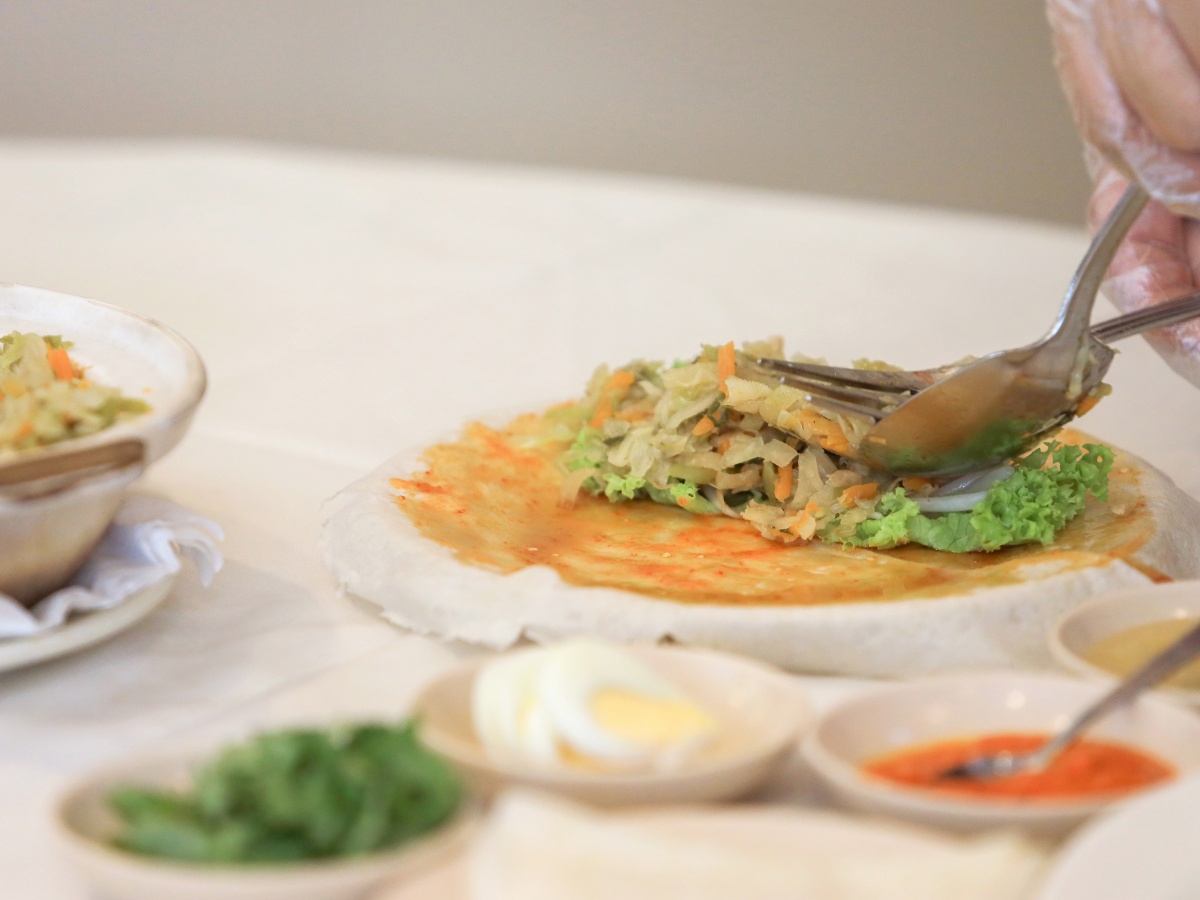 iv) Put two to two-and-a-half spoonfuls of the simmered filling (with the sauce squeezed out as much as possible) onto the lettuce.
v) Crumble up a slice (or two) of egg on the pile of vegetables, then top everything with a few parsley leaves and chopped peanuts.
vi) Starting from the end nearest to you, fold the popiah skin over the filling, and roll it once.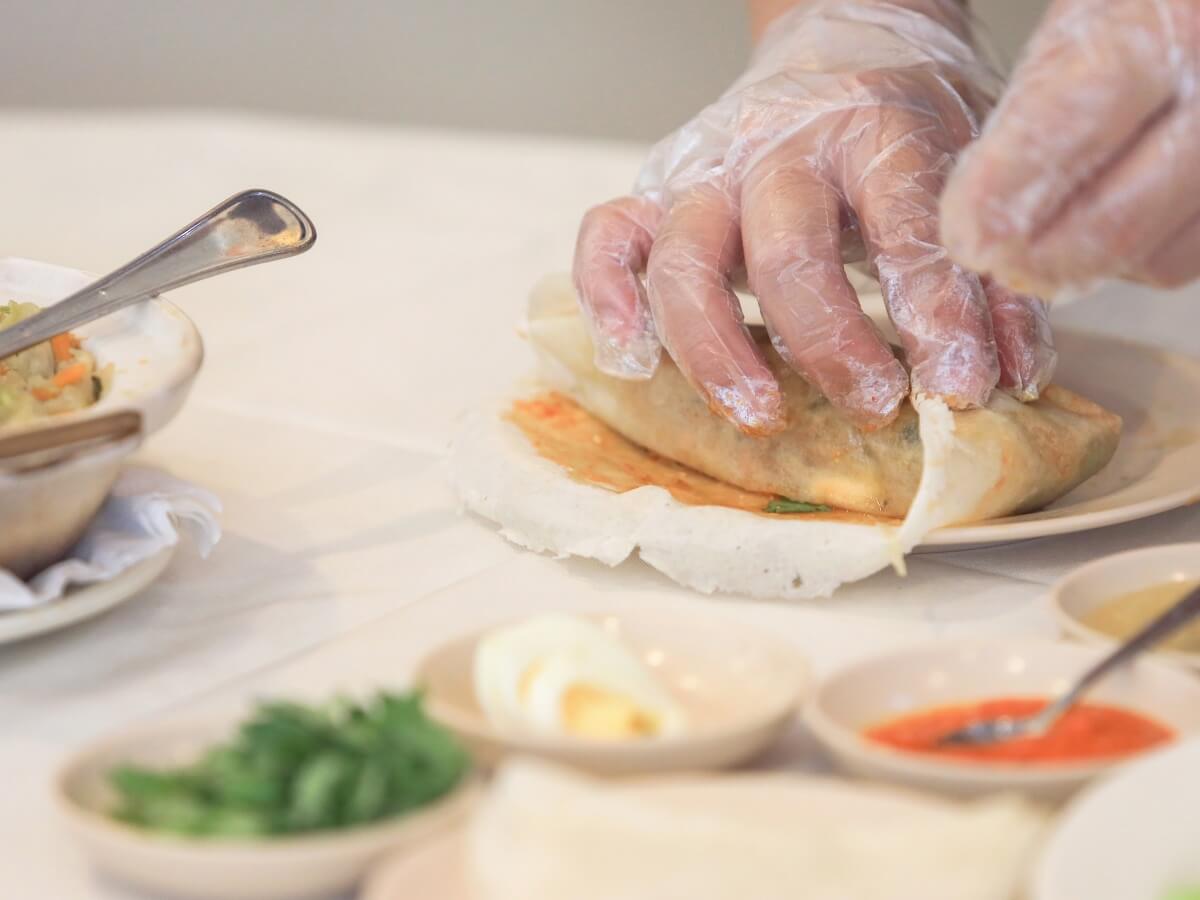 vii) Make sure the filling is tucked firmly in the skin, before you fold the skin from the left and right towards the centre.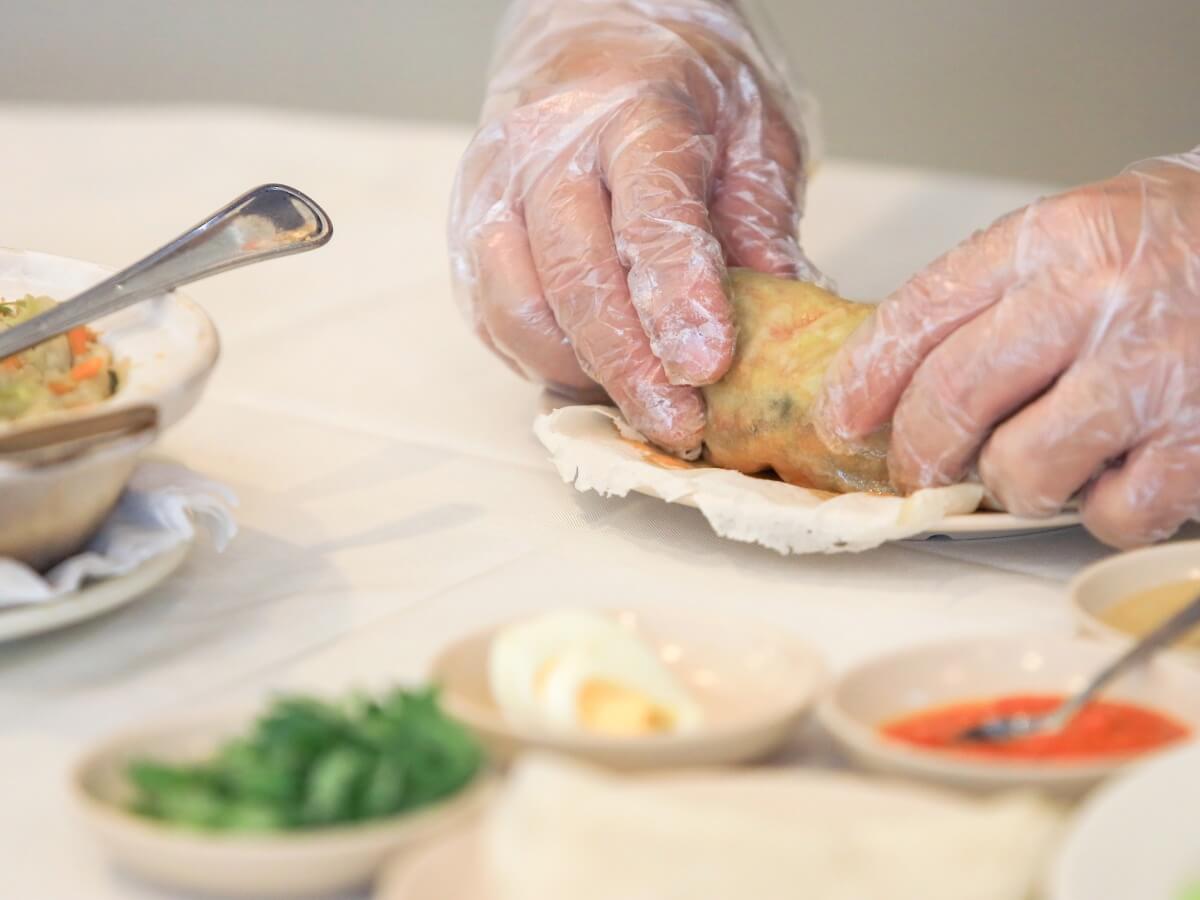 viii) Using your index and middle fingers, hold down the sides as you continue rolling the popiah outwards with your thumbs till you reach the furthest end of the popiah skin.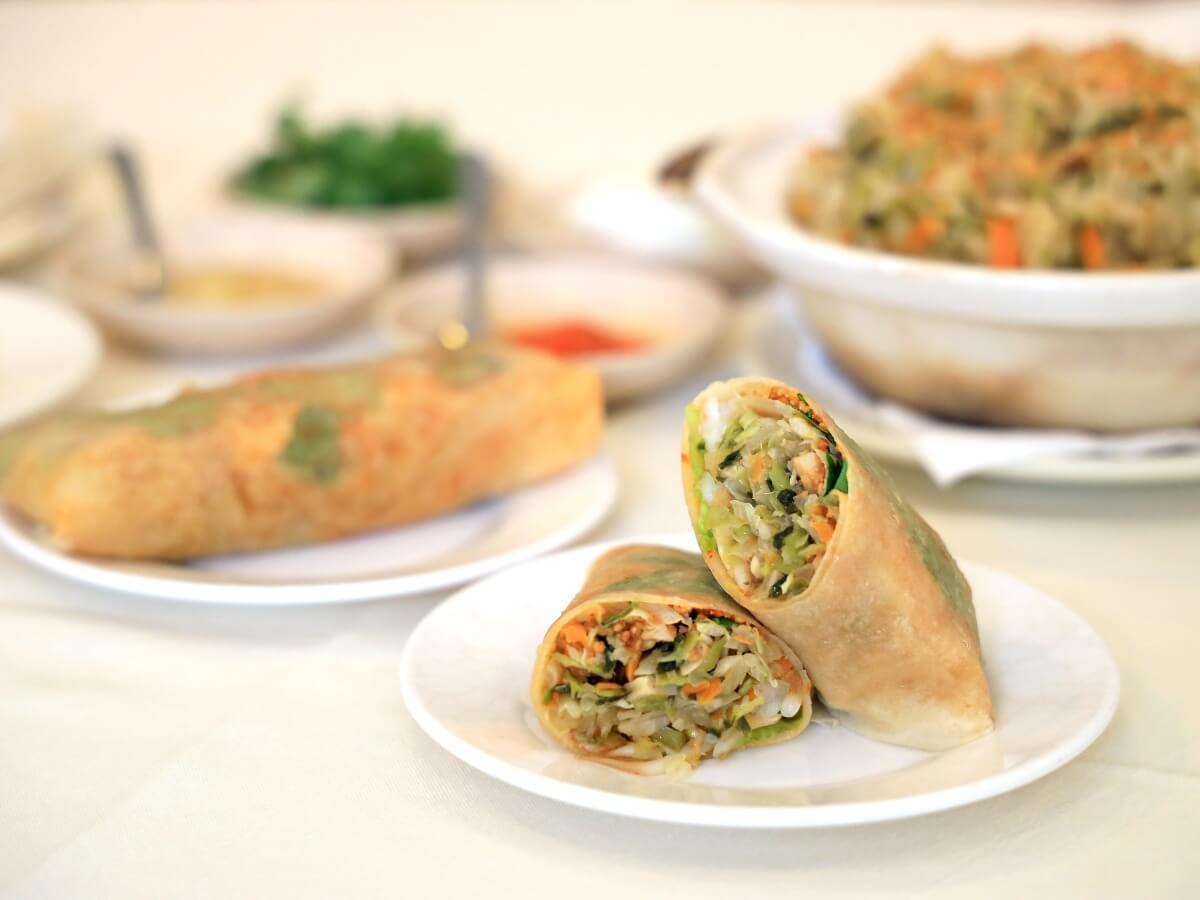 ix) Serve the popiah in the same way you would enjoy a burrito or cut it in half if you prefer.
Where else you can find popiah
1. Ah Long Pancake & Popiah
Paya Lebar Square, 01-48, 60 Paya Lebar Road
Open: Monday to Sunday (12pm to 8.30pm)
A nondescript snack stall at the main entrance of Paya Lebar Square, Ah Long Pancake & Popiah serves up affordable pancakes and popiah.
2. Ann Chin Handmade Popiah
Coronation Shopping Plaza, 02-10, 587 Bukit Timah Road
Open: Monday (11am to 5pm); Tuesday and Wednesday, and Friday to Sunday (11am to 7pm), Thursday (10am to 7pm)
Founded in 1958 by the late Mr Lim Kam Chwee, Ann Chin Popiah started off as a pushcart stall in the 1950s and later set up shop on Upper Thomson Road, before moving to its current space at Coronation Shopping Plaza. Ann Chin Popiah, which was featured in the 2021 Michelin Guide for Singapore, is known for its thin, chewy and fragrant popiah skin.
3. Kway Guan Huat Joo Chiat Popiah
95 Joo Chiat Road
Open: Tuesday to Sunday (9am to 2pm)
Kway Guan Huat has been making and selling popiah skin for more than 70 years, continuing to mix it the old-fashioned way by hand — exactly how it used to be done in Fujian. You can opt to buy freshly made popiah skin (available only for walk-ins) or its DIY sets, which come with all the ingredients needed.
4. Rojak, Popiah & Cockle
Maxwell Food Centre, Stall 56, 1 Kadayanallur Street
Open: Monday to Sunday (11.30am to 8.30pm)
Located in the busy Maxwell Food Centre, this stall sells rojak, popiah and cockles, but is best known for its affordable popiah. It is also a Michelin-recommended hawker stall and we hear it sells out pretty early every day. So get there early if you want to give it a go.
All the eateries featured in this article are on the GrabFood delivery service. You can also book a ride to these places.
Good Chance Popiah Eating House
149 Silat Avenue, 01-58
Open: Tuesday to Sunday (11am to 2.30pm, 5.30pm to 9.30pm)
149 Silat Avenue, 01-58
Open: Tuesday to Sunday (11am to 2.30pm, 5.30pm to 9.30pm)