5 places for a plant-based and kinder approach to eating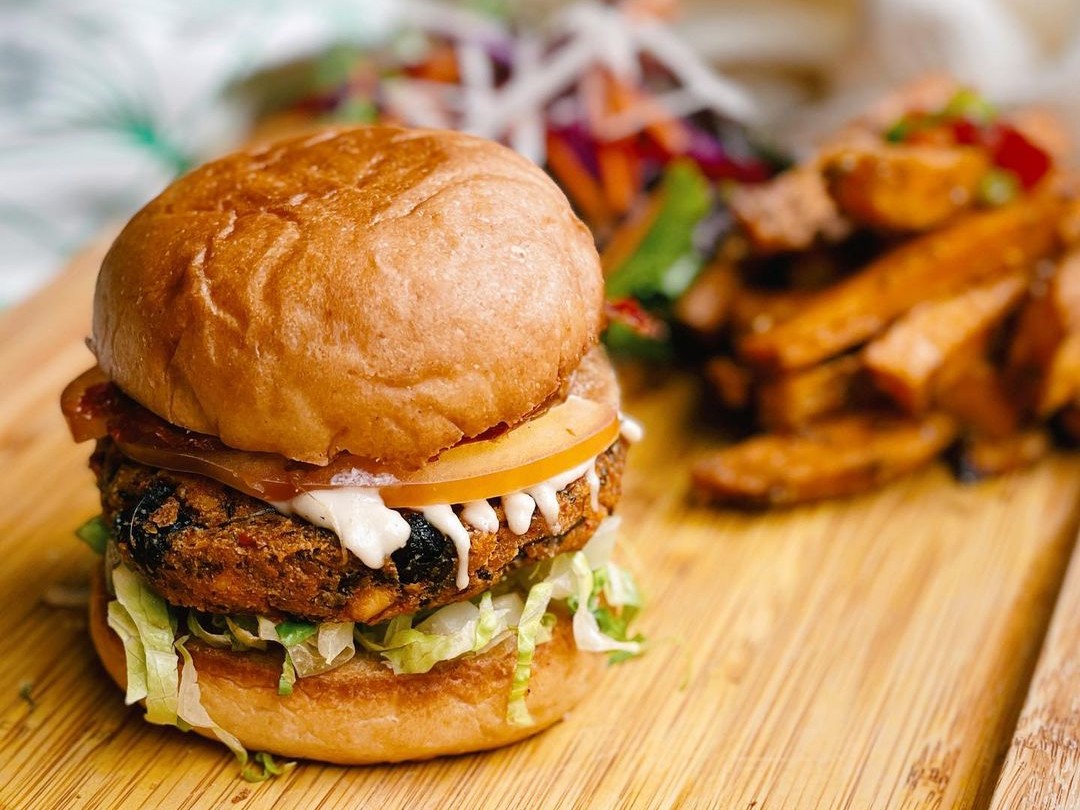 As global temperatures rise and natural disasters become more common, we as consumers are awakening to how we can do our part for the environment. In addition to bringing along reusable containers and cutlery, some of us are opting for more plant-based options to lower our carbon footprint. 
Many others have opted out of using disposable cutlery with food deliveries. Based on Grab's 2021 Environmental, Social and Governance Report released last month, its waste management programme saw a total of 774 million cutlery sets being saved across the region last year.
To help the eco-conscious consumer, we've rounded up five F&B places in Singapore that are actively practising sustainability in their own ways.
1. Afterglow
24 Keong Saik Road
Open: Monday to Saturday (12pm to 10pm)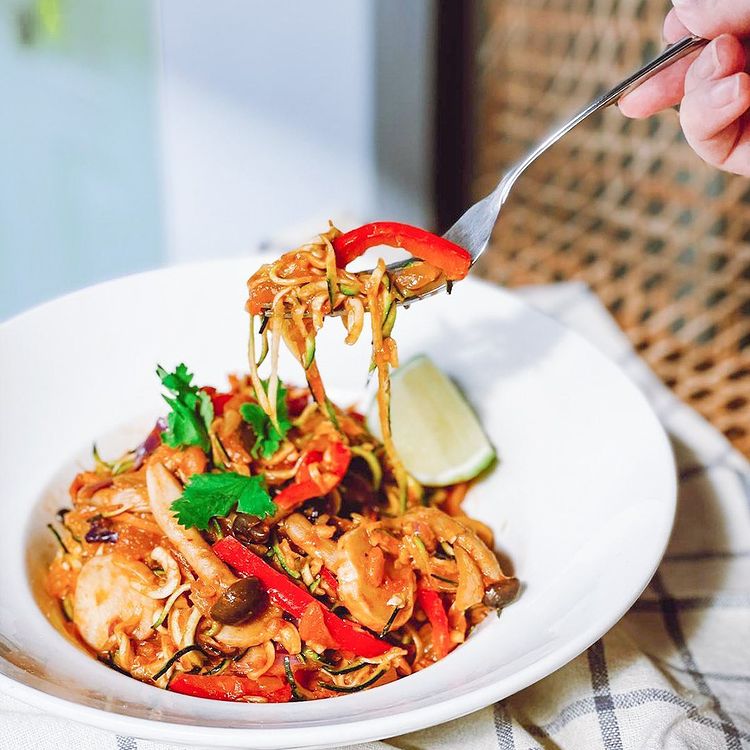 A long-time purveyor of the plant-based movement way before the trend caught on here, this small cafe has been the go-to place for gluten-free and vegan cuisine since 2013. 
Positioning itself as a farm-to-table eatery, its 100 per cent plant-based menu might seem a tad intimidating for the sceptic. Still, there's clever use of fresh vegetables, nuts and housemade condiments for a tasty meal that's gentle to the environment. 
The patty in its smoked stacked burger, for example, is made from 10 ingredients such as broccoli and green beans, shiitake mushrooms, flaxseed, and brown rice flour to recreate the bite of a real meat patty. 
Adopting the philosophy of the Pure Food movement, Afterglow's dishes are free from eggs, dairy, refined sugar, and artificial sweeteners. This includes a raw crispy lasagne made of zucchini sheets, walnut "minced meat" and an assortment of vegetables. 
Last year, it launched Zerah Patisserie offering the likes of chocolate salted caramel date tarts and passionfruit lemon olive tarts that are entirely plant-based as well. 
2. Real Food  
Orchard Central, 02-16, 181 Orchard Road
Open: Monday to Sunday (10am to 10pm)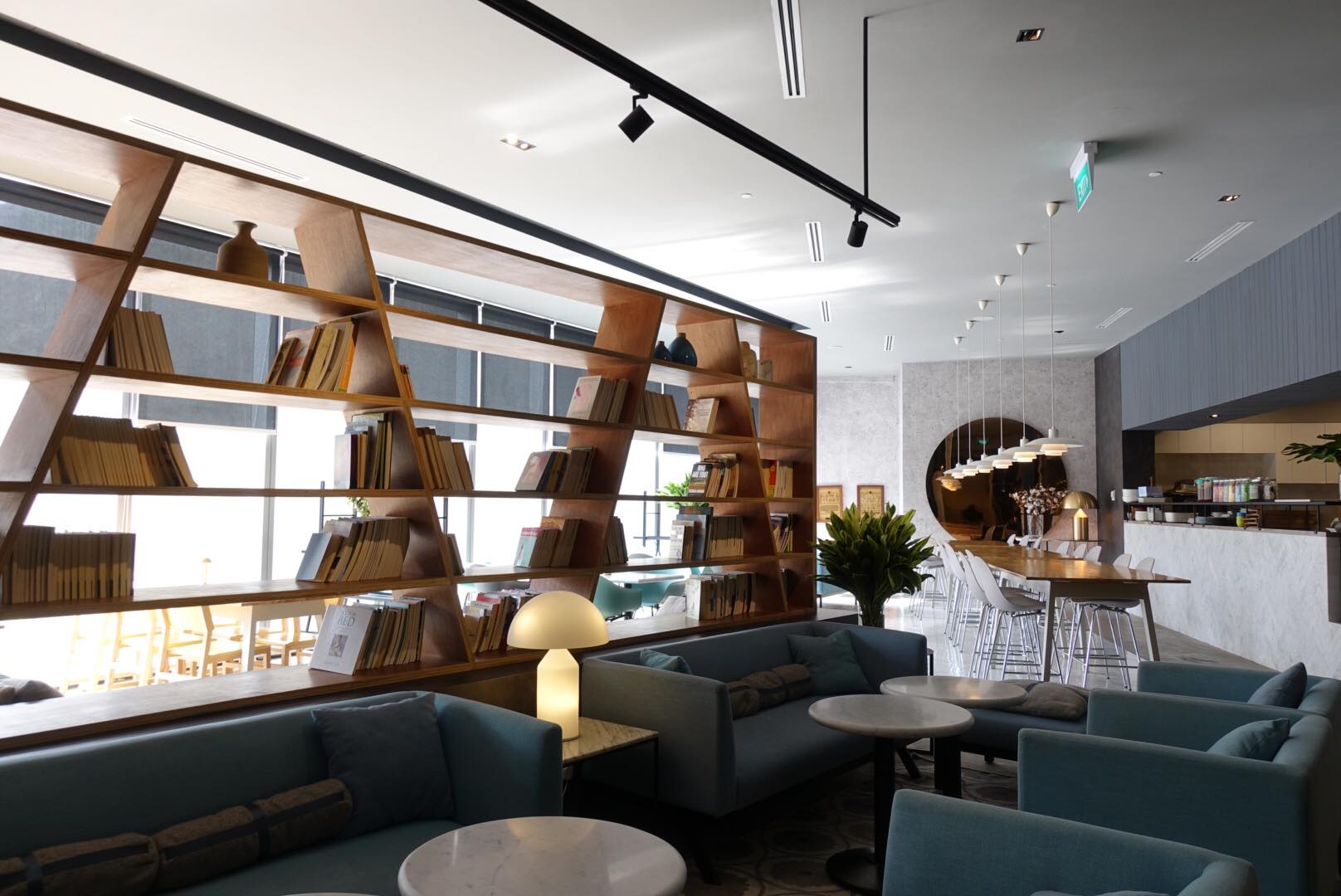 Contemporary vegetarian and vegan restaurant Real Food is where you can find an extensive selection of Eastern and Western-inspired dishes. It even goes the extra mile to list the health benefits of the ingredients on the menu as well as a breakdown of their nutritional value. 
With floor-to-ceiling windows, wooden bookshelves and colourful furniture, its Orchard Central space also comprises a retail area with various plant-based and organic dry goods and condiments. 
Apart from the soups, noodles and pizza offered on the dine-in menu, it also provides takeaways from its Slow Bakes and Real Easy Kits menus. The former is a bakehouse where you'll find sourdough and naturally leavened soft buns and loaves, while the latter comprises four types of baskets filled with homemade sauces, fresh produce and bread.
For hot food takeaways, the restaurant works alongside barePack, a Singapore-based startup that enlists the help of establishments with reusing containers for delivery.  
3. Mallow 
InterContinental Singapore Robertson Quay, 02-07, 1 Nanson Road
Open: Wednesday to Sunday (4pm to 10.30pm)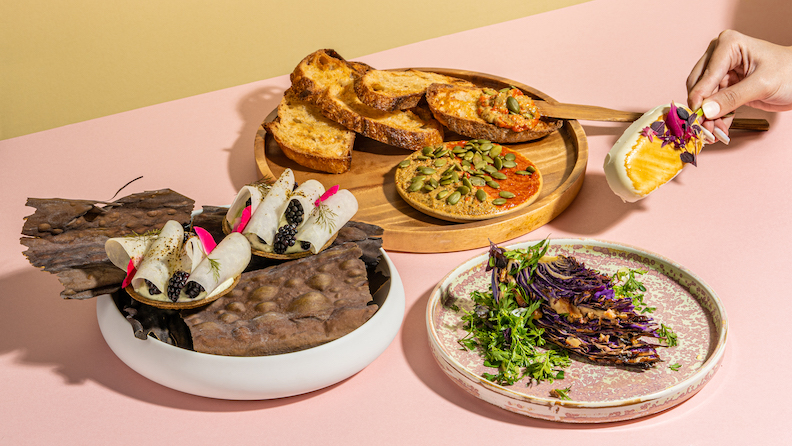 In the final instalment of pastry chef Janice Wong's guest chef and bartender series, two women championing a vegan-friendly six-course degustation menu are at the helm of the newly rebranded Mallow. 
In charge of the cuisine is Danish-American chef Christina Rasmussen, who was the head forager at the famed Michelin-starred Noma restaurant in Copenhagen. Applying her ethos of minimising her carbon footprint, the menu is kept free of dairy, meat and seafood. 
Instead, all courses from the Taste of Mallow menu are made with vegetables and plants that are foraged or sourced locally and regionally. The result? Tasty morsels that don't compromise on flavour. Her take on tacos, for example, uses wild pepper leaves as wraps holding confit carrots cooked in miso and hazelnut dukkah (an Egyptian condiment).  
To complement the food, head bartender Sasha Wijidessa shakes up tipples that don't shy away from fermentation and funkier umami notes. After residing in Copenhagen for a couple of years, she's returned as Asia brand manager for Empirical, a Danish "flavour company" specialising in distilling memories and experiences into beer, spirits and pastes. 
So it's no surprise that her cocktails use Empirical products such as Ayuuk, a spirit distilled from pilsner malt and purple wheat flavoured with smoky Pasilla Mixe chillies. She uses it in Orange Julius, a play on the fruit juice that also contains apricot, egg yolk and, well, orange juice. 
4. Ugly Food 
Nordcom 2, 03-25, 2 Gambas Crescent
Open: Tuesday to Friday (3pm to 5pm); Saturday (1pm to 2.30pm)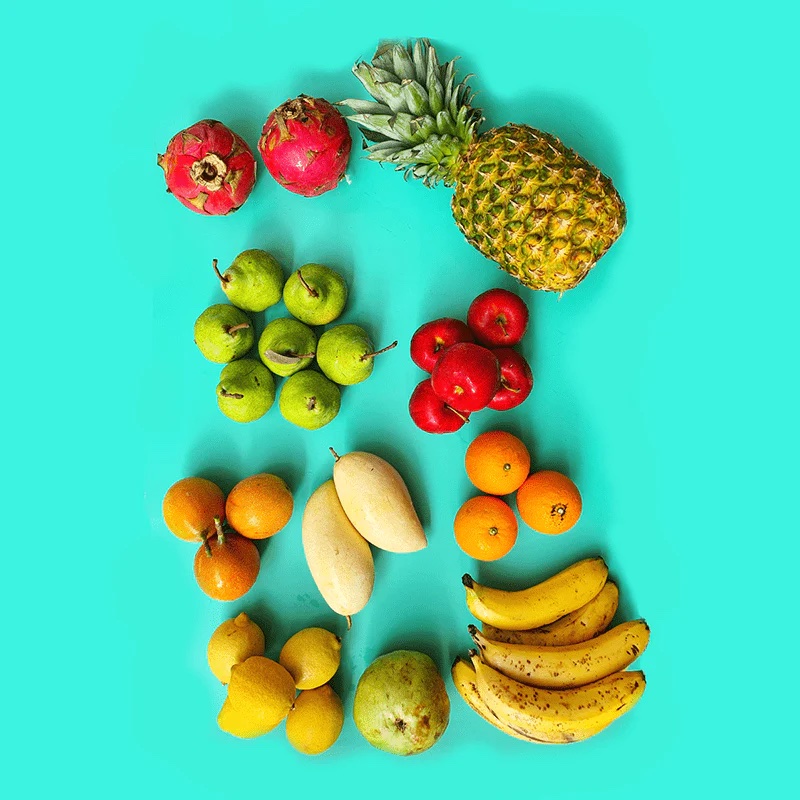 From what started as a project in 2017 by then Singapore University of Technology and Design student Augustine Tan, Ugly Food's current iteration has taken the form of a grocery store. 
An organisation with the sole aim of reducing food waste, the young team behind it runs educational workshops and runs corporate social responsibility initiatives with corporations, on top of operating the store. 
By taking in perishables that are blemished, close to their expiry date or from a surplus that would be otherwise thrown away, the e-store and brick-and-mortar space sell them at clearance prices and promotional bundles. This way, they're able to reduce waste at the source, while providing independent farmers with extra income. 
In an effort to reduce plastic waste, Ugly Food has also teamed up with lifestyle app Muuse to store fruit and vegetables in reusable containers. 
5. Common Man Coffee Roasters 
22 Martin Road, 01-00
Open: Monday to Sunday (7.30am to 5.30pm)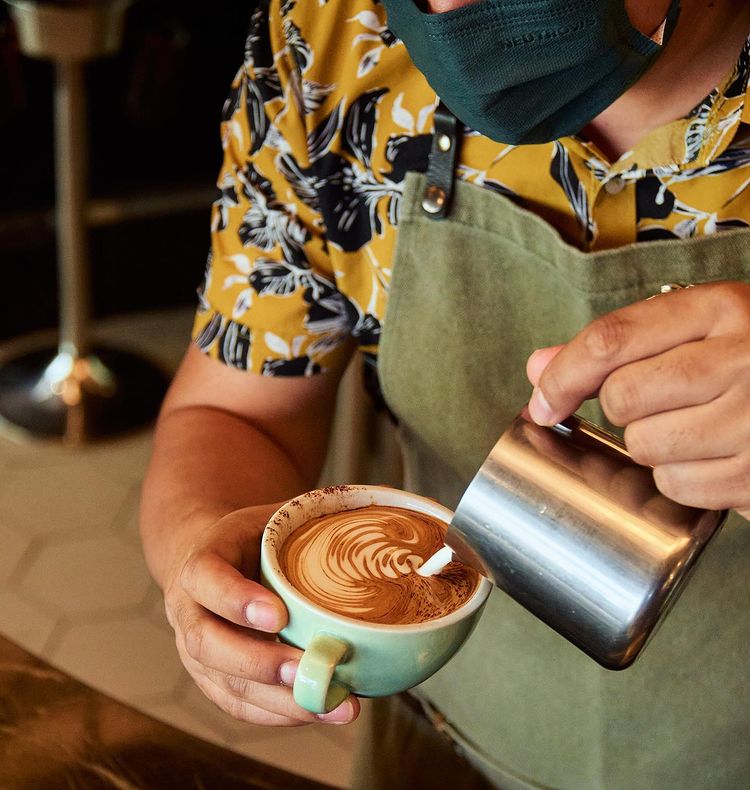 A cafe, roaster and coffee academy born from a partnership between Five Senses Coffee Australia and the Spa Esprit Group, this company of serious coffee fiends has pushed for sustainability in the business from day one. 
"Sustainability (to us) means responsible business practices at different steps of the supply chain, and upholding the integrity of truth in our actions and decisions," a spokesperson for Common Man Coffee Roasters tells HungryGoWhere. 
Acknowledging the importance of having a good relationship with coffee producers, Common Man makes it a point to work directly with the same folks who process the beans from start to end. "(It) allows us to appreciate the role and impact the industry has on their day-to-day lives," added its spokesperson. But first, they have to meet a few criteria, such as show evidence of on-the-ground support and economic growth opportunities for their communities. 
Back at its Martin Road store, where customers flock to on weekends for brunch and a cup of joe, staff members keep coffee grounds for compost, biofuel and body wash. All its takeaway containers are also biodegradable or made from recycled materials.
Afterglow, Real Food (self-pickup only), and Common Man Coffee Roasters are on the GrabFood delivery service. You can also book a ride to these places.
---