10 Holland Village food places to feast at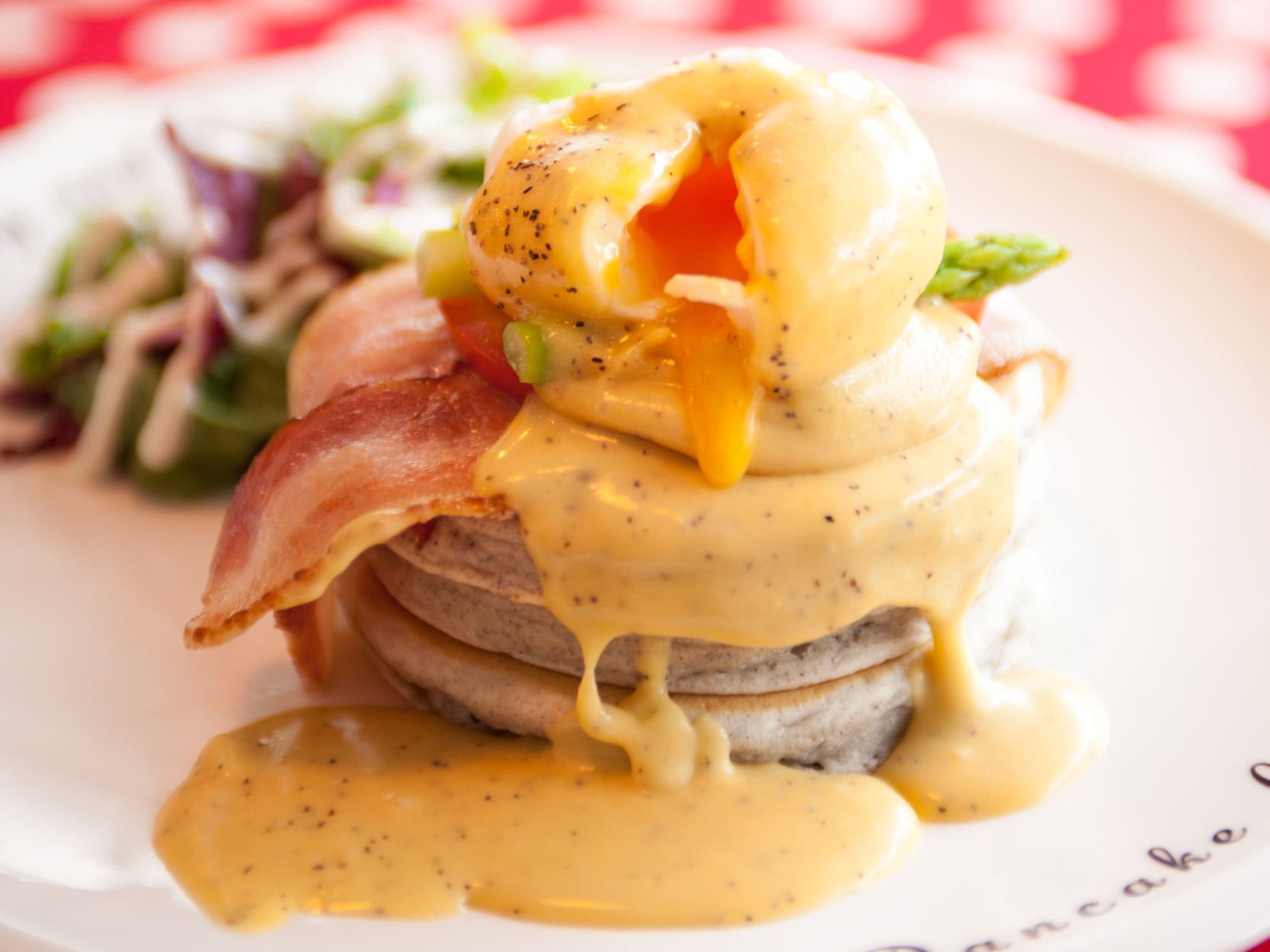 A once sleepy residential enclave, Holland Village has had a longstanding reputation as a watering hole, thanks to the countless bars that would spill out onto the closed road. 
With the pandemic and a strict curfew on alcohol sale (that's since been lifted), the area has seen more eateries open up, turning it into a more foodie-friendly place.
From breakfast to supper, you can be sure there's no lack of Holland Village food options for the hungry.
Breakfast in Holland Village
1. Tiong Bahru Bakery 
Chip Bee Gardens, 01-74, 43 Jalan Merah Saga
Open: Monday to Sunday (7.30am to 7pm)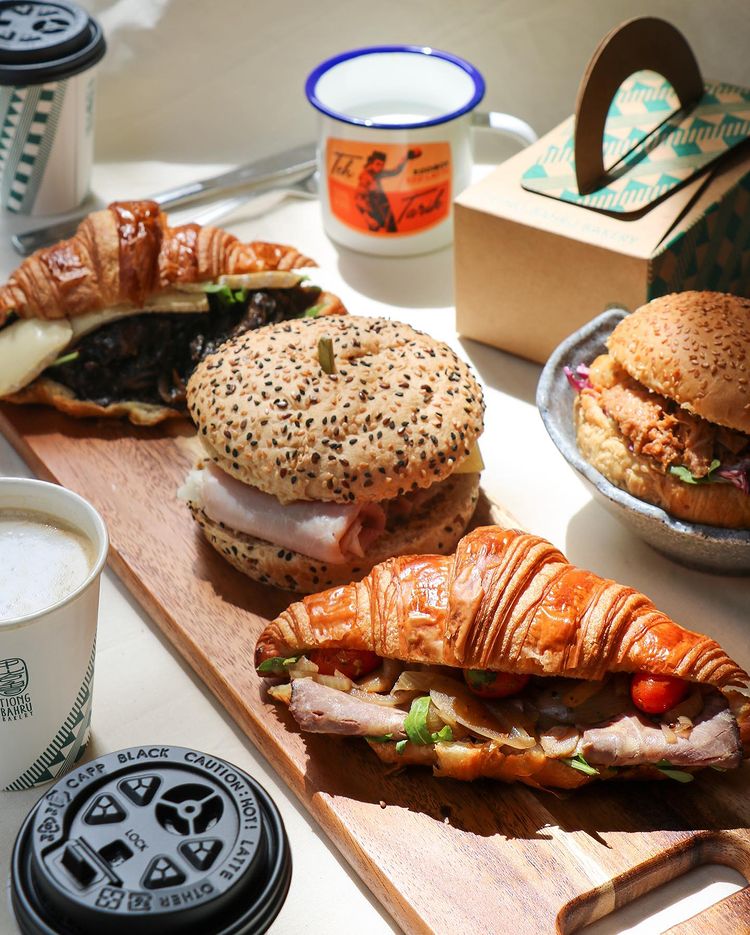 A chain bakery you can depend on, Tiong Bahru Bakery at Chip Bee Gardens possesses more charm than its other eight stores islandwide — at least in my opinion.
There's a noticeboard with flyers and calls for babysitting jobs from the neighbours, small potted plants for sale and an al fresco seating area, where you can watch the world go by outside. You can't go wrong with classic viennoiseries or, if you're feeling fancy, a sandwich to munch on. 
What to order: Croissant (S$4.50), original kouign amann (S$6.30), TBB teh tarik — tea latte made with rooibos espresso and milk (S$7.80)
2. Baker & Cook
Chip Bee Gardens, 01-56, 44 Jalan Merah Saga
Open: Monday to Sunday (7.30am to 8pm)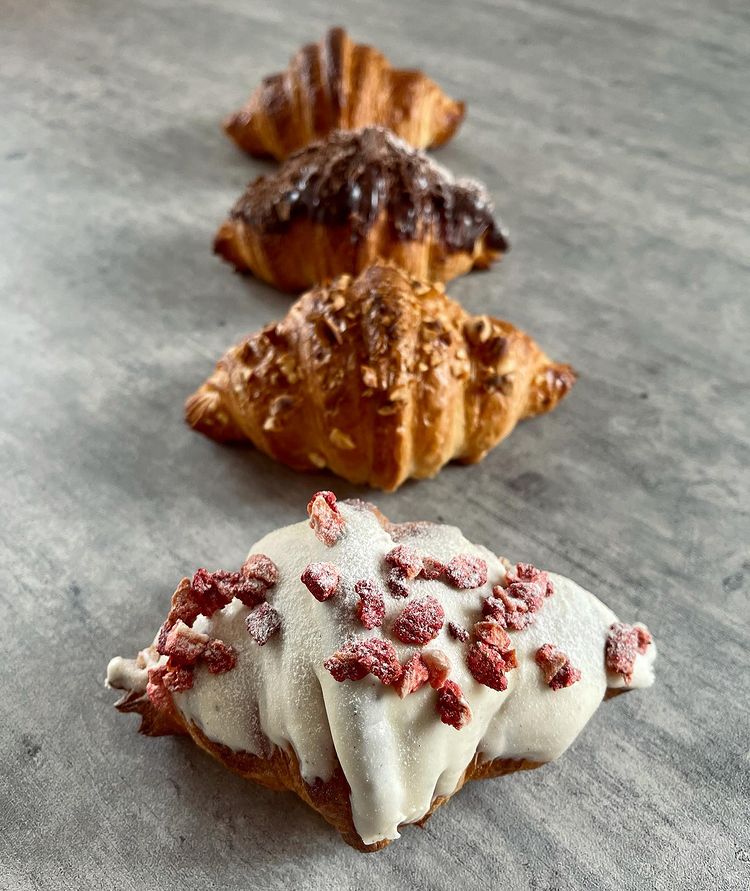 Away from the main nightlife area, Baker & Cook has been feeding the hungry with freshly baked loaves and cups of caffeine since 2013, only one year after baker and entrepreneur Dean Brettschneider established the bakery here.
Equal parts retail store and bakery, its display is always stocked with fresh loaves and Danish pastries, while in the chiller, you'll find condiments such as dips and jams. 
What to order: Mixed berries danish (S$5), pecan tart (S$6.50), Danish rugbrod loaf (S$10.90)
Lunch
3. Nakhon Kitchen
27A Lorong Liput
Open: Monday to Sunday (11am to 9.30pm)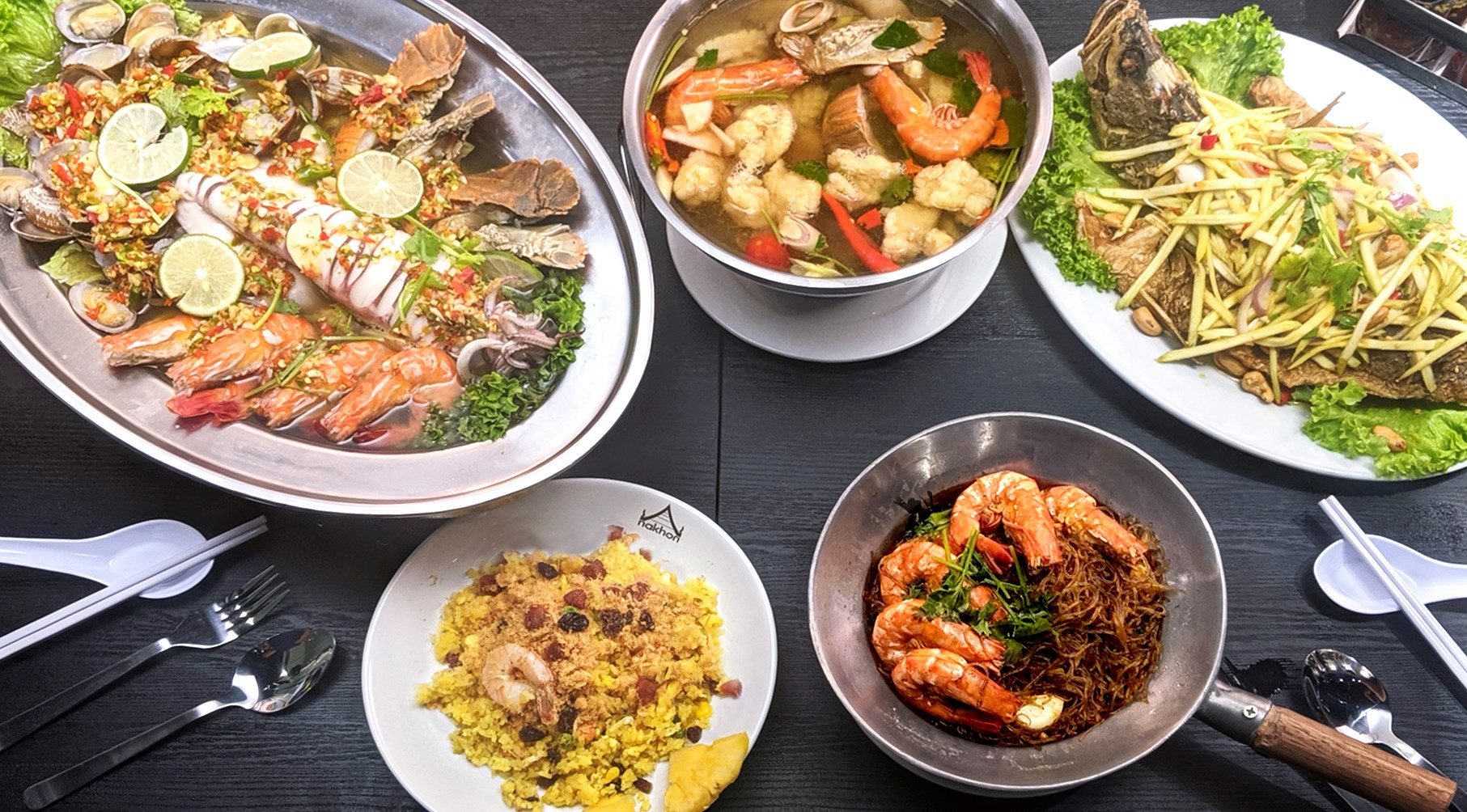 Nakhon Kitchen is an affordable and no-frills Thai eatery that has reopened at Holland Village to somewhat muted fanfare.
From a franchise with five stores, the cuisine served comes close to what you can find on the streets of Bangkok and in Thailand's northeastern region. Authenticity is kept even for the spice levels, so be prepared for some heat in the food.
What to order: Green curry (S$10), deep-fried pork with garlic (S$8), claypot vermicelli with prawns (S$18)
4. Kyushu Pancake Cafe 
25 Lorong Liput
Open: Monday to Sunday (11am to 9pm) 
Pancakes for lunch? Why not?
Hailing from Japan, this cosy cafe at the end of a street offers stacks of Japanese-style pancakes in savoury and sweet iterations. The draw: The seven-grain flour mix that comes from organic farms in Kyushu, including wheat from Oita and pressed barley from Saga.
Raw sugar from the famed islands of Okinawa and Kagoshima also goes into the batter. 
What to order: Berry-licious pancake (S$18), croque madame pancake (S$22.80)
Holland Village food spots for tea and snacks
5. Sunday Folks
Chip Bee Gardens, 01-52, 44 Jalan Merah Saga
Open: Tuesday to Friday (1pm to 10pm), Saturday and Sunday (12pm to 10pm)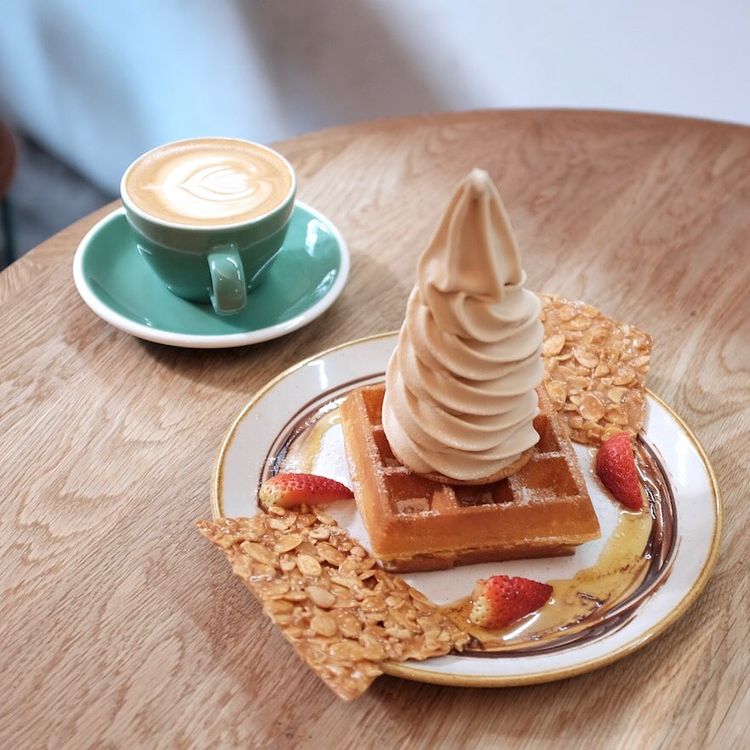 From the same people who brought you Creamier, Sunday Folks is known for its freshly churned soft-serve ice cream, Belgian waffles and cakes. Championing handcrafted sweet treats, it's taken the care of sourcing quality ingredients and making everything from scratch, including getting coffee beans from Singapore roasters.
Its beautifully packaged snacks such as the 55% Dark Chocolate Sea Salt Honeycomb make great gifts, too. 
What to order: Signature waffle with ice cream (S$11.50), affogato creation (S$9.50)
6. Tai Cheong Bakery 
31 Lorong Liput
Open: Monday to Sunday (10am to 8pm)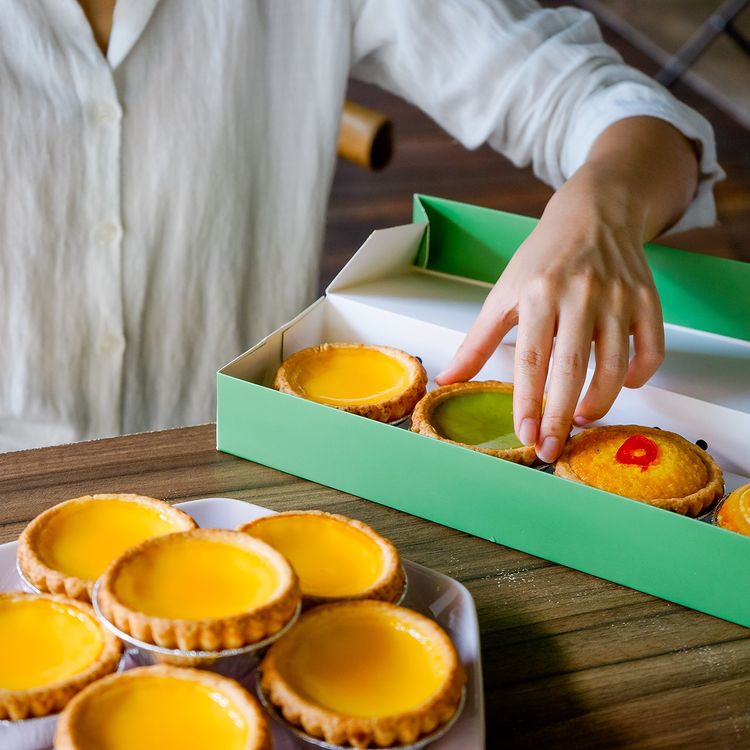 Its only cha chaan teng (Hong Kong-style cafe) in Singapore, Tai Cheong Bakery's Holland Village store is where the 68-year-old Hong Kong import serves up Hong Kong-style breakfasts and piping-hot mugs of milk tea alongside egg tarts.
For me, its savoury dishes are a hit and miss, so you'll fare better with its signature egg tarts. Still, get a seat to pretend for a moment you're back in a small, lively coffee house abroad where trays of warm, fragrant tarts and buns are carried out of the kitchen every few minutes. 
What to order: Egg tart (S$1.90), bolo bun (S$2.20), Hong Kong milk tea (S$2.50)
Dinner 
7. Amy's Winebar
17D Lorong Liput
Open: Thursday to Saturday (6pm till late)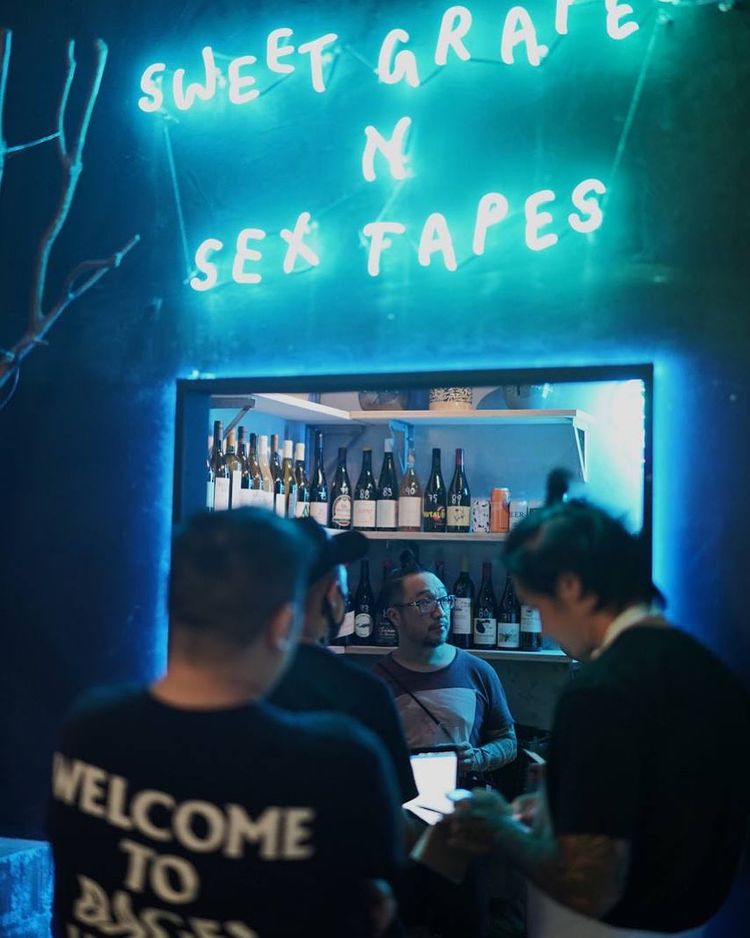 Opened by the team behind Two Men Bagel House, this wine bar brings the same brand of cheeky and fun to Holland Village. For three days a week, you can get sharing plates of "Galbi" ribeye steak with charred Napa cabbage and yuzu kosho (a Japanese condiment) to go with bottles of New World wines from small producers. Over the speakers is a mix of jazz, R&B and soul. 
What to order: Galbi ribeye with galbi sauce, charred Napa cabbage and yuzu kosho dressing (S$40), charred brussel sprouts with nori vinaigrette, roasted garlic aioli and bacon (S$14),  grilled seasonal fish with tauco beurre blanc, shiro negi (Welsh onion) and ginger (S$32)
8. Da Paolo Pizza Bar
44 Jalan Merah Saga
Open: Monday to Friday (11.30am to 2.30pm; 5.30pm to 10.30pm), Saturday and Sunday (11am to 10.30pm)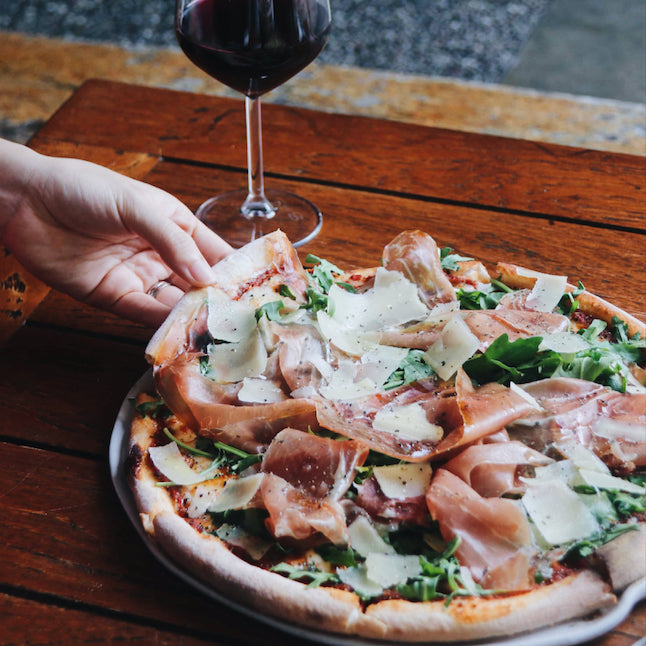 Great for families or date nights, Da Paolo Pizza Bar gets cosy as the sun sets on Chip Bee Gardens. Situated on the quieter side of the area, the Holland Village food spot gets busy on weekends, when it churns out board after board of lightly charred thin-crust pizzas from the oven.
Being part of the Da Paolo chain has its perks; there's a selection of salads, pastas and antipasti, and the menu accommodates all dietary preferences. 
What to order: Margherita pizza (S$19), homemade crab cakes and avocado salsa (S$26), Da Paolo's signature tiramisu (S$14)
Supper
9. 2am: Dessert Bar 
21A Lorong Liput
Open: Tuesday to Sunday (1pm to 12am)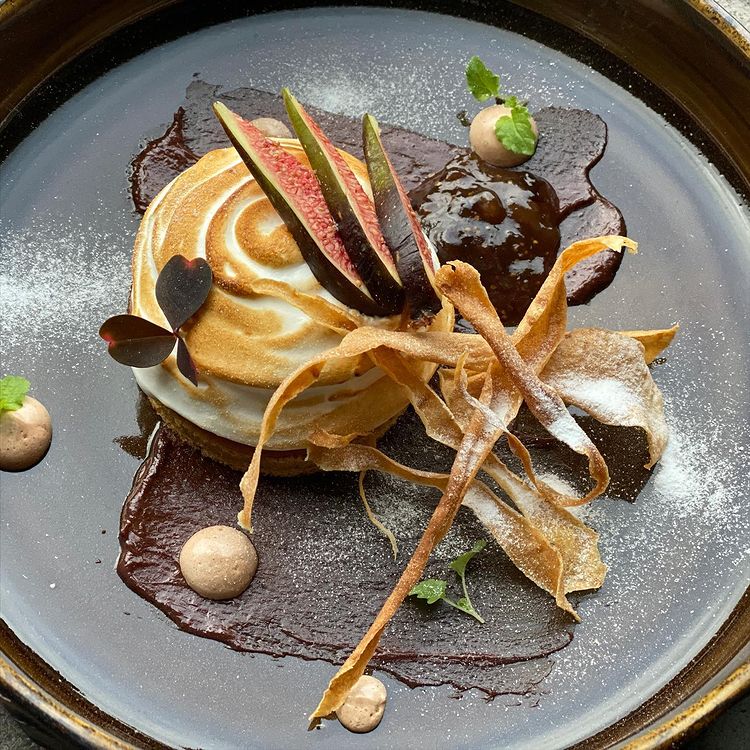 Singapore's most prolific pastry chef Janice Wong shows off her chops at her flagship dessert restaurant. Choose from the a la carte menu that offers innovative combinations of sweet and salty plates as works of art, with each item having its suggested wine pairing. Alternatively, pair them with cocktails inspired by dessert-type flavours, such as cacao or lychee. 
Those on a keto or plant-based diet need not worry, too; the inclusive menu comprises a section just for sweets without the guilt. 
What to order: Twix — burnt caramel bavarois, peanut crumble, chocolate sauce, 85% dark chocolate sorbet, and chopped chocolate (S$18), Helian on fire — torched meringue, figs, coffee sponge, Jerusalem artichoke ice cream, fig jam, chocolate hazelnut and parsnip chips (S$22)
10. Char Grill Bar 
25A Lorong Liput
Open: Monday to Sunday (11.30am to 2.30am)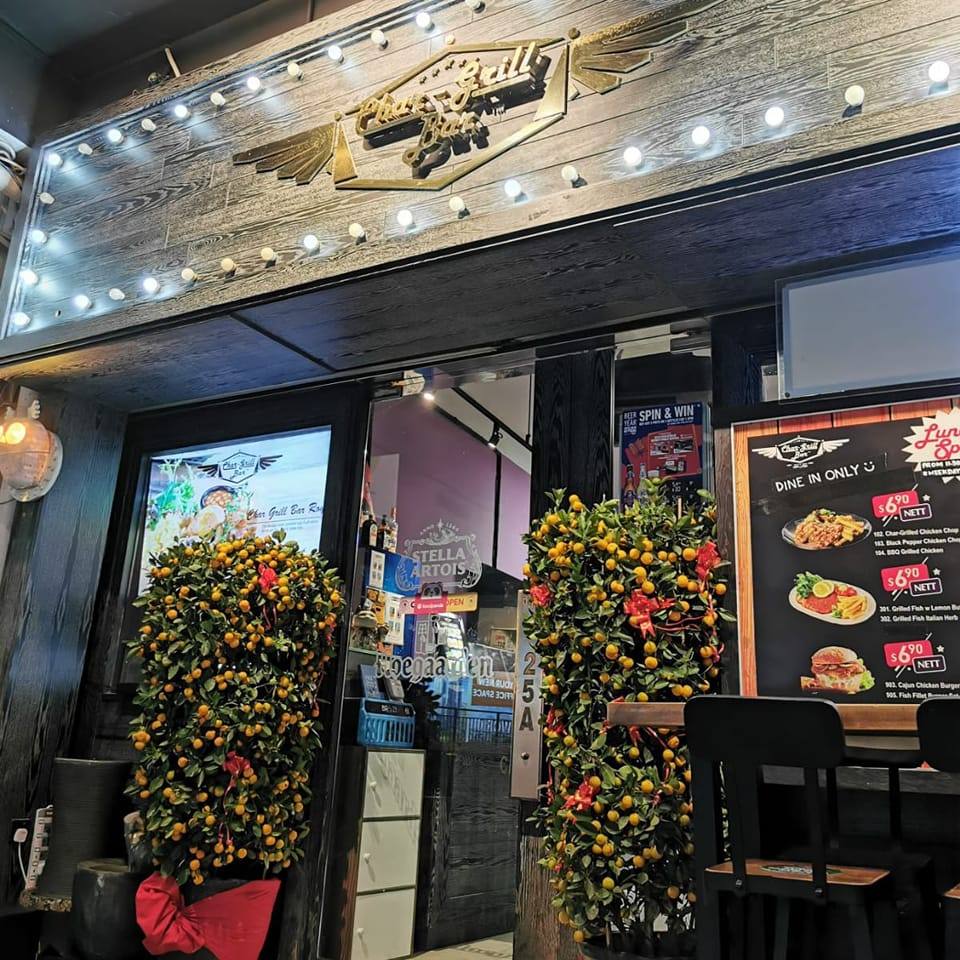 There's something comforting about standard Western fare eaten at a bar. If you've seen Char Grill Bar elsewhere in Singapore, it's because the franchise has gained relative success in the other neighbourhoods and the CBD.
In addition to its competitive happy-hour rates and drink promotions, its all-day dining menu will offer nostalgic dishes such as steak on a hotplate. 
What to order: Double up chargrilled chicken (S$19.50), spring chicken set (from S$12.80)
Tiong Bahru Bakery, Baker & Cook, Kyushu Pancake Cafe, Sunday Folks, Tai Cheong Bakery, Da Paolo Pizza Bar, 2am: Dessert Bar, and Char Grill Bar are on the GrabFood delivery service.
You can also book a ride to these Holland Village food places.
---