5 Singapore specialty coffee houses that roast their own beans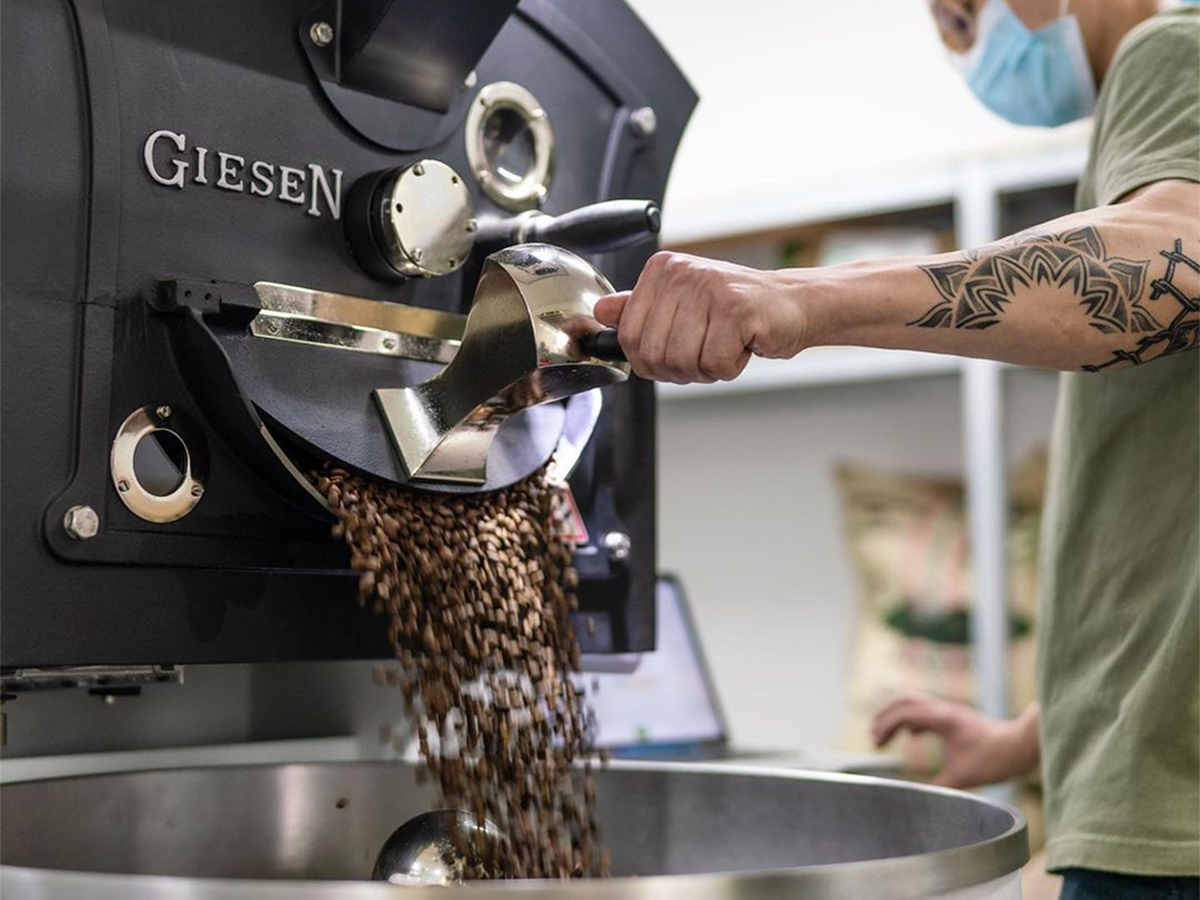 It's International Coffee Day on Oct 1 and it's apt that we celebrate the lifeblood of Singaporeans — coffee. 
From sock-strained kopi-O at Singapore kopitiams to the third-wave coffee movement that spread from Melbourne, the brew has become recognised as something of an art form. 
Part of that movement involves baristas having an intimate knowledge of where the beans are from and a concern for sustainability, which results in high-quality specialty coffees. 
As any slight difference in the beans, how they're processed, roasted and brewed can alter the product drastically, it pays to have control over the entire process to decide how much flavour and aroma a cup of brew will have. 
Here are five specialty coffee houses in Singapore that take on the task of roasting their coffee beans to fine-tune the brew they serve. 
1. The Community Coffee
14 Upper Cross Street, and Far East Plaza, 02-94, 14 Scotts Road
Open: Operating hours vary across stores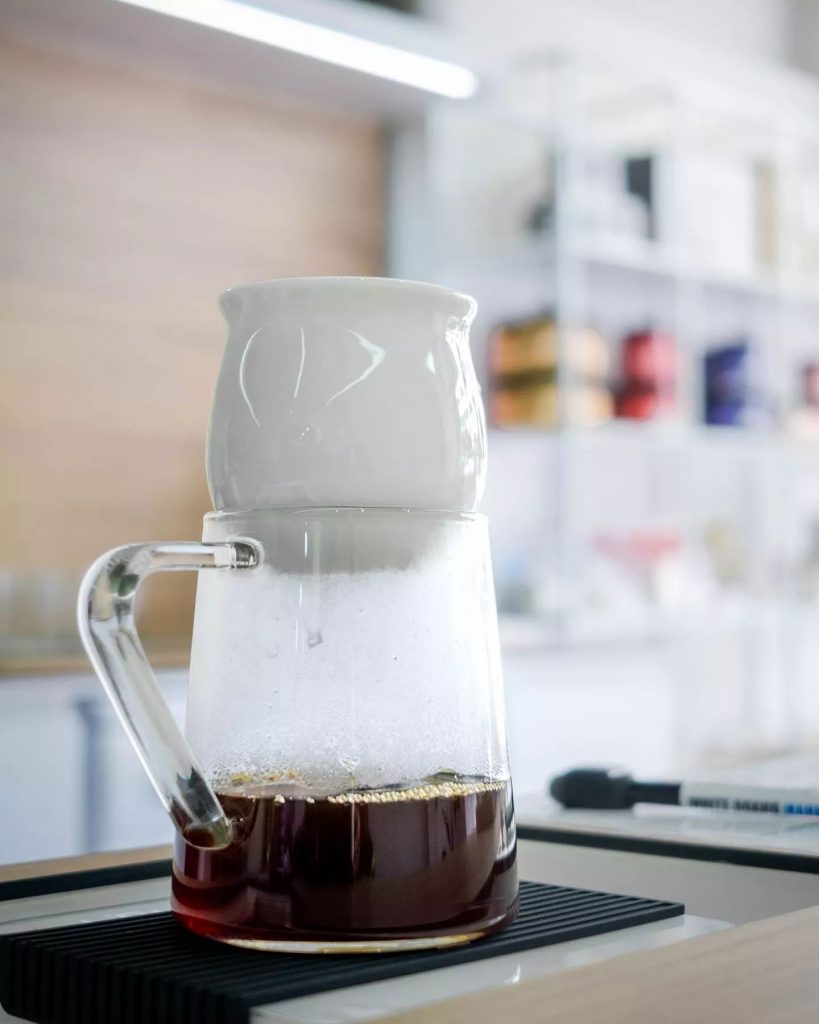 As co-host to an upcoming home brewers competition called So You Think You Can Brew? and a popular co-roasting space used by several coffee houses, The Community Coffee certainly lives up to its name.
The roastery highlights different sources of coffee beans according to theme, and this year, it's focusing on Peruvian-grown beans. 
The beans come in small packets available for purchase via its physical outlets or its website, and include instructions on the best way to extract the flavours.
Folks here prefer to hand brew their coffee and only serve it hot as they believe that's the best way to experience the changing flavour profile as it cools. You will still, however, be able to order its espresso-based drinks iced. 
What to order: Flat white (S$5), hand brew (from S$6)

2. Double Up Coffee
7 Jalan Klapa
Open: Wednesday to Monday (10am to 6pm)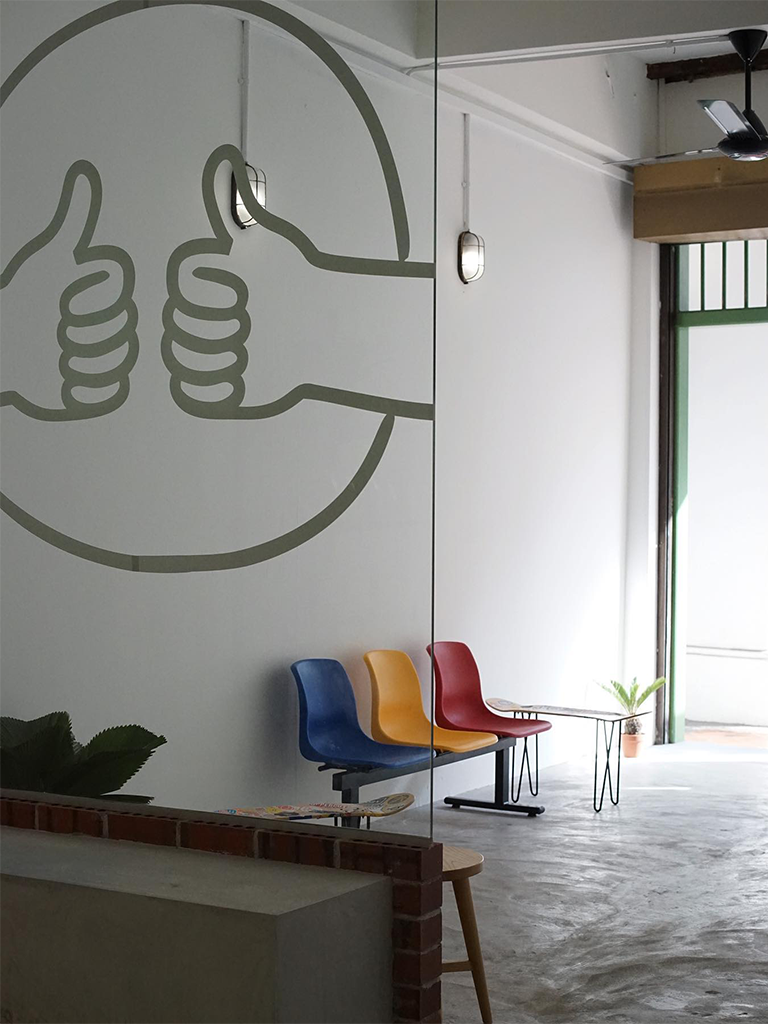 It never gets boring at Double Up Coffee. Only two years old, the specialty coffee house rode through lockdown and earned a steady group of regulars with its kitschy graphics and fun attitude. 
Collaborating with the like-minded younger generation of F&B entrepreneurs such as Two Men Bagel House and SWRL.CO to host community events, the store has hosted workshops on filter coffee, and offered customers pizzas and even massages. 
Keep an eye on its Instagram page to get in on its next collaboration.
It also doesn't hurt that its delicious pour over coffee is priced from a reasonable S$7. While most places source their beans from Central America, South America and Africa, Double Up Coffee brings in less common beans from Thailand and Indonesia occasionally. 
While the baristas here don't have their own roaster, they co-roast their beans using the equipment at The Community Coffee. 
Aside from buying its coffee beans in-store or from its website, you can also find them stocked at certain cafes such as One Man Coffee and House Downstairs. 
What to order: Pour over coffees (from S$7), single shot espresso (S$3.50), kombucha (S$7)
3. Puck Provisions 
618 Serangoon Road, 01-01
Open: Tuesday to Sunday (10am to 6pm)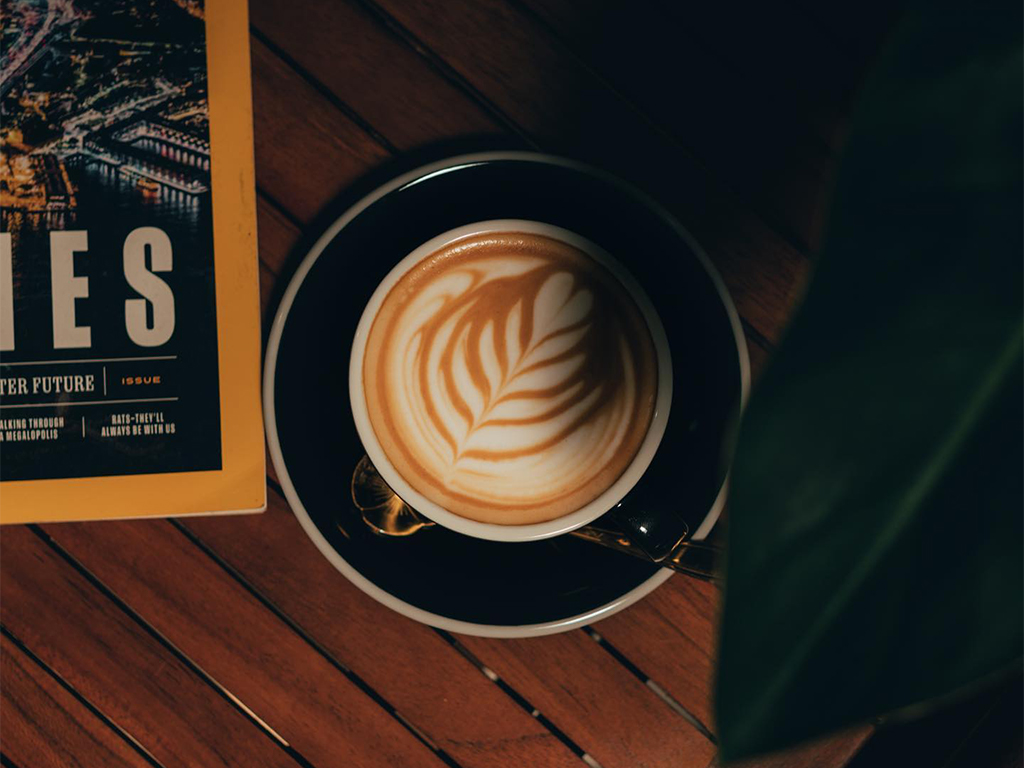 Puck Provisions is one of the few coffee houses in Singapore with its own roasting machine tucked away at the back of the store. Barely a year old, it's situated on the ground floor of a shophouse with a long counter along the length of the space.
The house-roasted coffee beans hail from Ethiopia, Brazil and Peru, and are sold in packets in store or available online for pick-ups. 
Caffeinated beverages aside, Puck Provisions has fully committed to an entirely vegan food menu. 
The menu features bakes such as vegan banana bread (S$5) and salted maple blondie (S$4.50), and yeggs & luncheon burrito (S$9). You'll also find the occasional vegan condiment and kombucha for sale.
What to order: Hot white with oat milk (S$5.50), pour over coffees (from S$6), yeggs & luncheon burrito — vegan eggs, plant-based luncheon meat, hao gan ma (vegan chilli cause), vegan curry sauce and greens (S$9), sus spice blueberry pancakes — cardamom-infused blueberry compote with vegan pancakes (S$8)
4. Rookie's Coffee Shop
124 Bukit Merah Lane 1, 01-144
Open: Tuesday to Friday (10am to 5pm), Saturday and Sunday (10am to 6pm)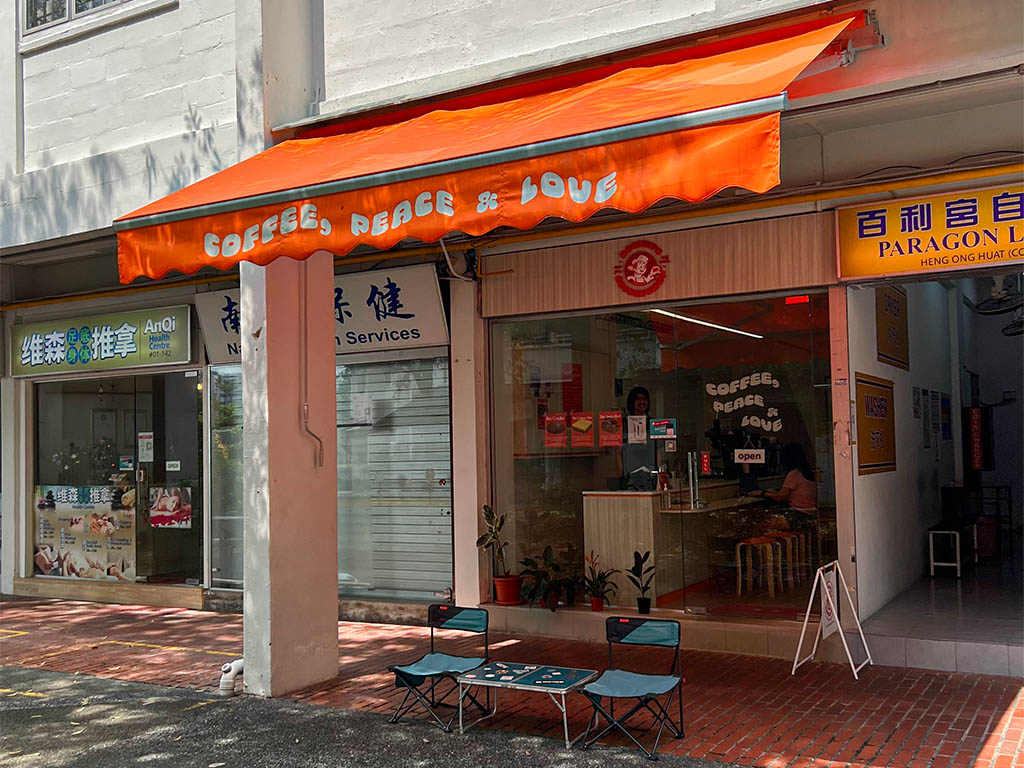 Hidden within the old-school neighbourhood near Alexandra Food Village is another new entrant to the coffee scene, Rookie's Coffee Shop, which emerged this year. 
Opened by Junior Lim, a barista with three years' experience at places such as Kurasu and Little Big Coffee as well as the 2019 Singapore Aeropress Champion, the specialty coffee house has quickly amassed a small following for its cosy and warm atmosphere. 
Although the beans for its coffee line-up are presently sourced from other local coffee houses, Lim told HungryGoWhere that it would be serving its own roasted coffee beans come late October. 
Unlike most other specialty coffee houses that brew using the Hario V60 method, he uses an Aeropress method of brewing, a technique he knows best. 
Unique to the store is Lim's iced bandung espresso (S$6.50), an espresso-based beverage mixed with rose syrup and milk born from his love of bandung. The rose syrup adds a touch of sweetness, and is great for those who don't typically drink coffee. 
What to order: Aeropress coffee (from S$7), iced bandung espresso (S$6.50), lemon bar (S$4.50)
5. Little Big Coffee Roasters
8 Biomedical Grove, 01-06
Open: Monday to Friday (8am to 4pm)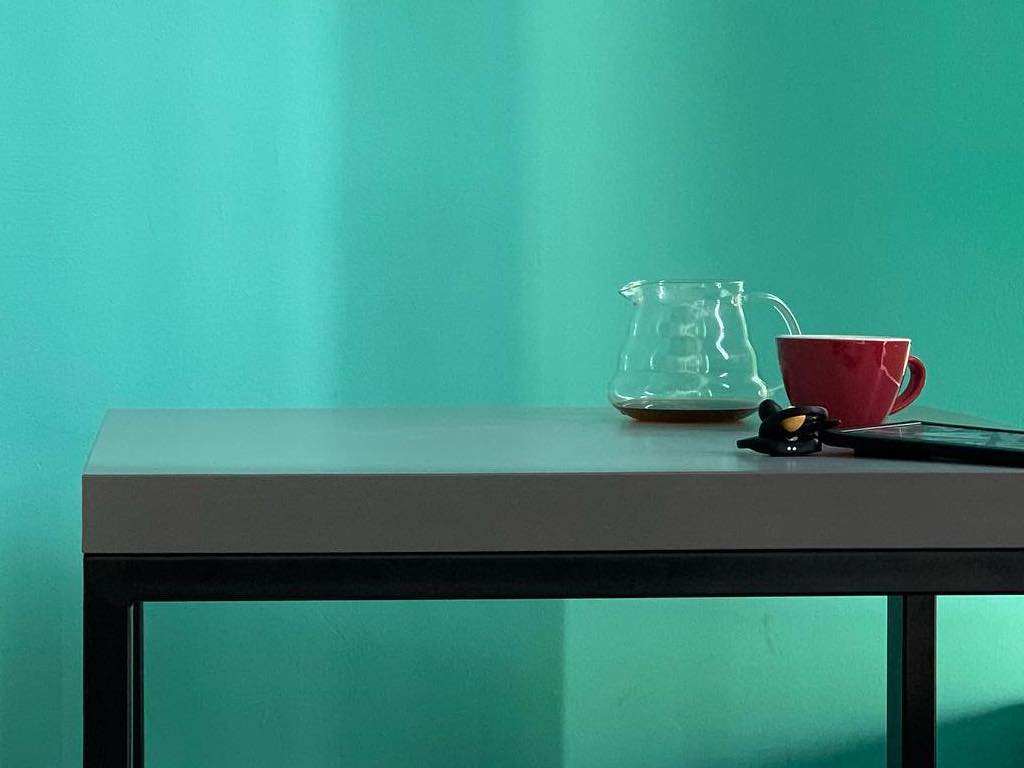 Little Big Coffee Roasters may be hard to locate amid the grey office buildings, but it's definitely worth the effort for its affordable coffees. A regular cup of hot black will set you back only by S$3.  
It fires up a roast twice a week, on Monday and Wednesday, to ensure the shelves are well-stocked with freshly roasted beans for cafes and caffeine lovers alike. The current line-up includes beans from small farmers in Myanmar, an origin that you don't normally find in Singapore.
Its coffee beans can be bought online and delivered to your home or purchased in-store. 
And, as you'd expect from all respectable coffee connoisseurs, the brew isn't served with ice here. Instead, it's served chilled in a reusable jar (S$5.50). 
Those working in its vicinity may be glad to hear that the roastery and specialty coffee house also serves bagels (from S$3.50) and other baked goods for a quick lunch grab or teatime pick-me-up. 
What to order: Hot black (from S$3), coffee milkshake (S$6.50), hand brews (from S$4.50)
The Community Coffee is on the GrabFood delivery service. You can also book a ride to all the places mentioned in this article.