Synthesis bar: Meet the boyish 32-year-old behind two viral hidden bars in Singapore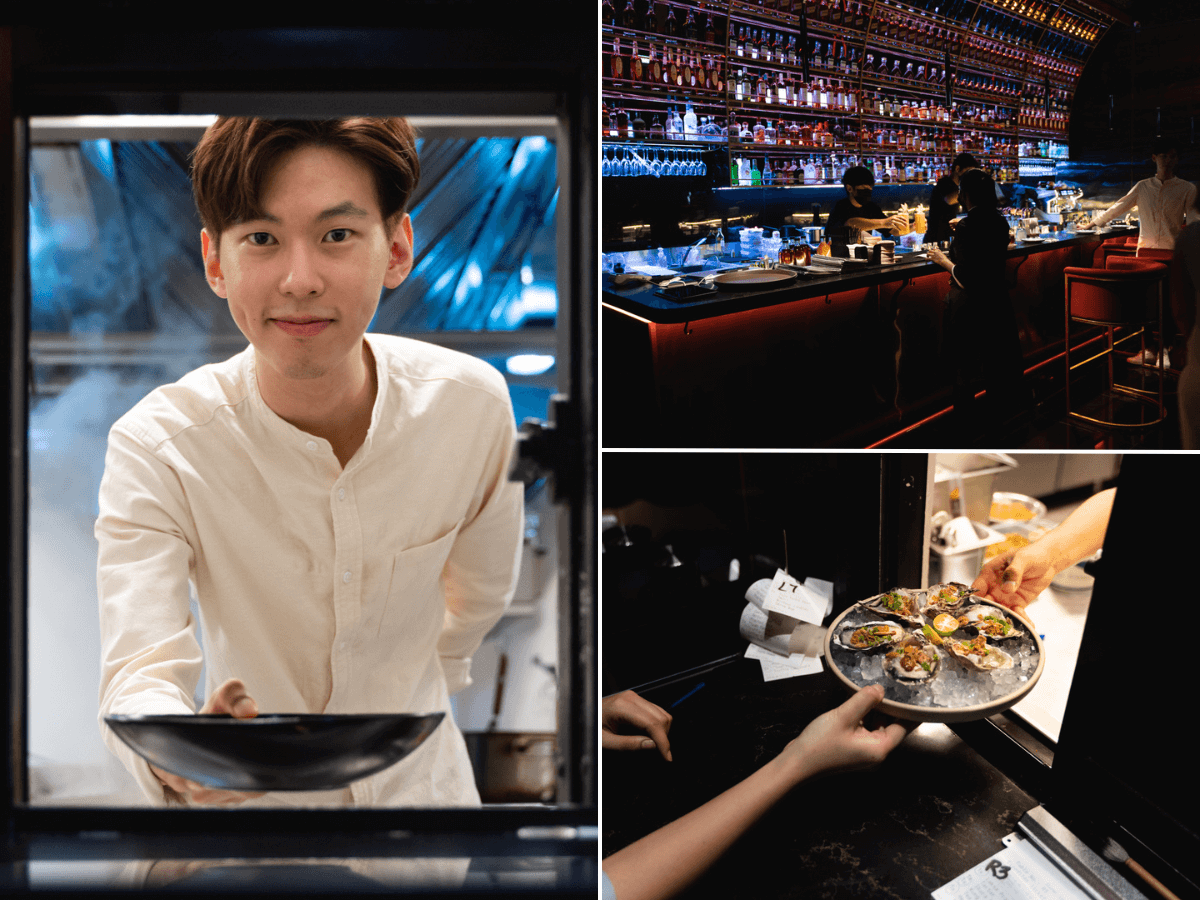 Sebastian Ang, 32, is the brain behind Synthesis and Mama Diam, two viral hidden bars in Singapore 
One resides behind the facade of a mama shop, the other a TCM medical hall
Both have captured the hearts — and cameras — of social media users
A third concept is in the works and slated for launch in August
"Don't judge a store by its front," reads a neon sign at Mama Diam, one of Singapore's most viral hidden restaurants.
That seems par for the course for its owner Sebastian Ang. There's more than meets the eye when it comes to the boyish 32-year-old, whose body of work is all about looking past facades.
In the last two years, he has founded two secret bars in Singapore, both of which have gone viral on social media.
At Mama Diam, Singapore's well-loved mama-shop (provision-shop) culture is given its moment in the limelight.
A 103-seat restaurant on Prinsep Street dishing up Singapore flavours with a twist, it's Ang's baby — one nurtured through the pandemic.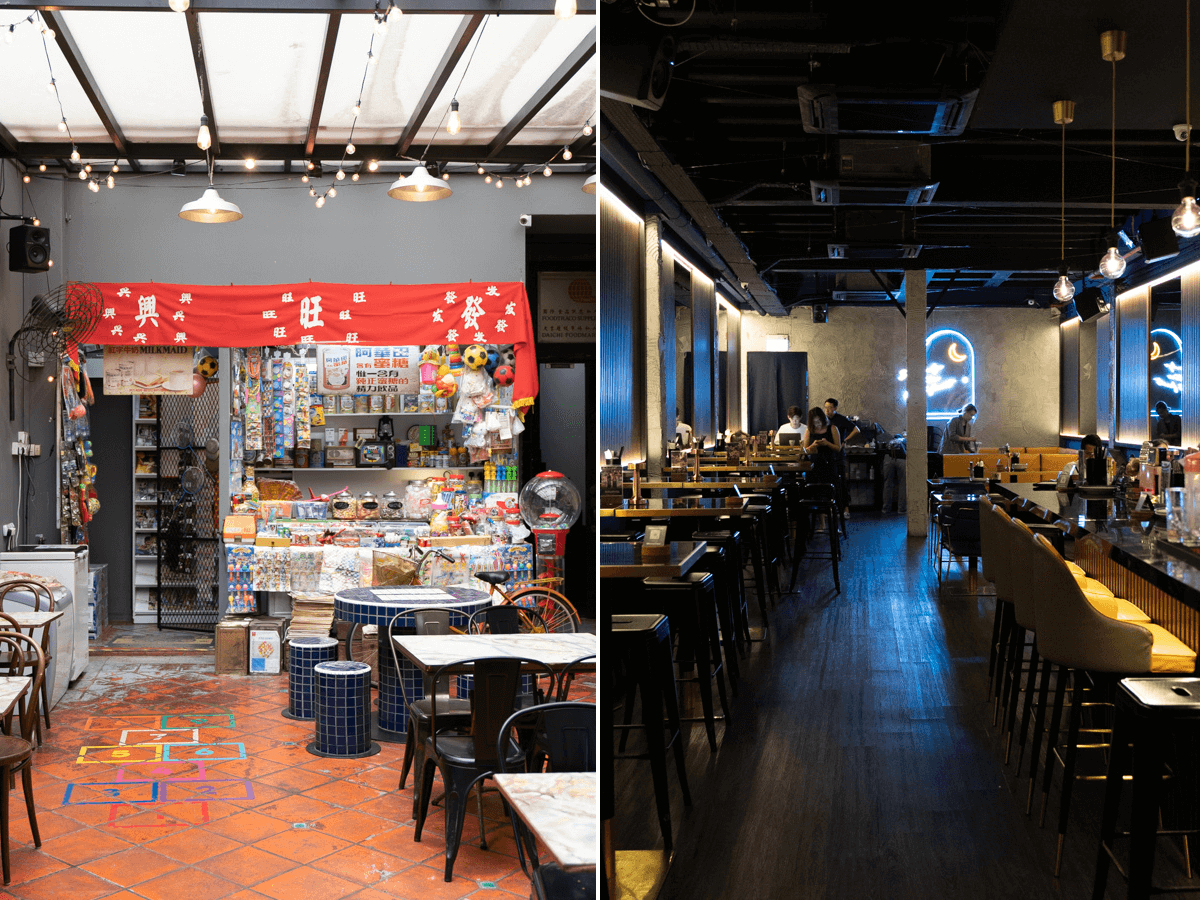 It's easy to miss if you weren't in the know. After all, it's tucked away behind the facade of a void-deck mama shop. 
The facade comes complete with a veritable hoard of nostalgia fodder — all the snacks, toys and magazines you remember from your childhood, faux-jade marbled tabletops, and even a mechanical horse ride for kids.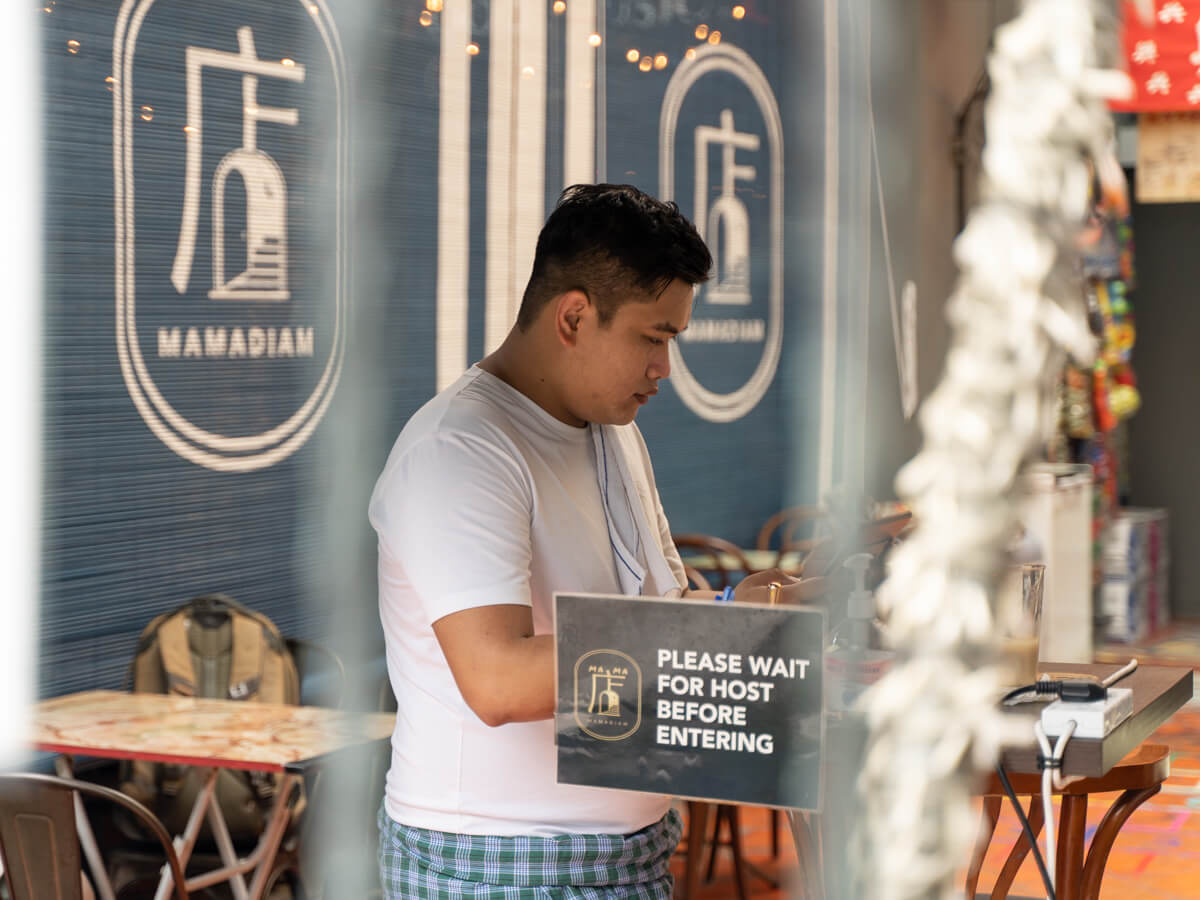 Wend your way past the shopkeeper-slash-host — dressed on point in a white tee, sarong and a Good Morning towel. Slide the display bookcase to the side and you'll enter a whole new world hidden within.
The same idea is replicated at Synthesis, a bar in Suntec City concealed behind an old-school traditional Chinese medicine (TCM) shopfront. 
Besides showing a predilection for hidden bars, Ang's concepts remind us of institutions that are slowly disappearing.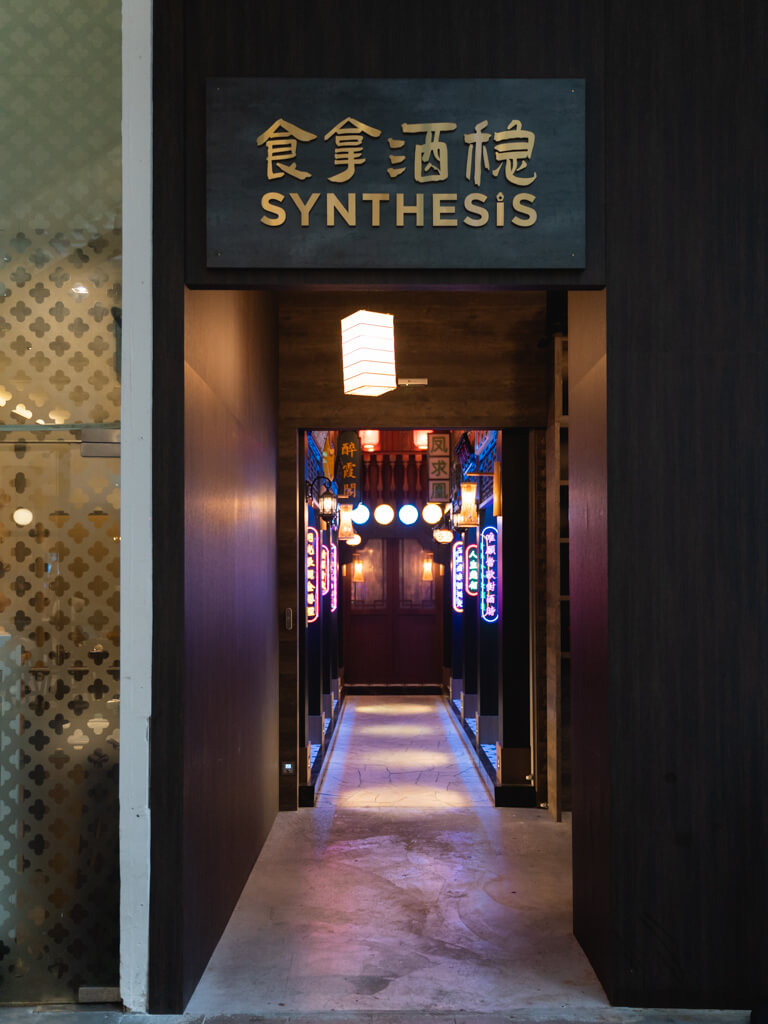 "Nostalgia always catches your attention," Ang says. "I always try to bring this emotion out, whether it's the place, the way the food is done, or the music being played."
How it began
Before Covid-19, Ang primarily organised events in the nightlife space and occasionally did odd jobs in F&B.
Back then, he hadn't considered the culinary arts as a full-time career and certainly hadn't trained in it. 
But he enjoyed cooking, and honed his skills by making dishes for his friends and family. 
"I really like to cook. Where people — guys especially — like to play (video) games (in their free time), I will take the time to watch (cooking) videos. I had a passion for that."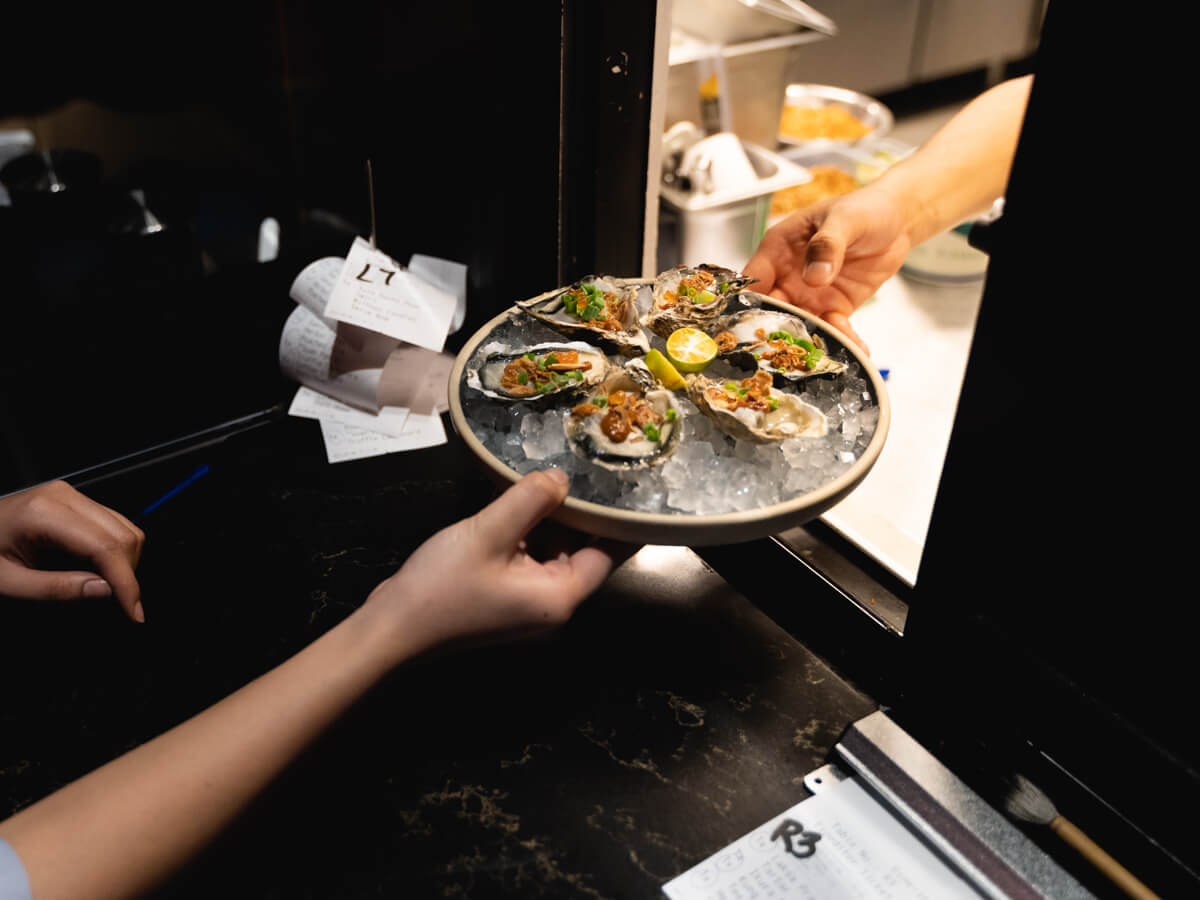 His first foray into the F&B space as a business owner came during the height of the pandemic. 
His friend owned a karaoke pub on Neil Road and needed to pivot quickly to serving food so as to stay afloat. At that time, many nightlife businesses had to shut because of pandemic restrictions to curb social gatherings in enclosed spaces. 
"I went in, took the offer and renovated the office into a small kitchen," says Ang. The space then became A Sticky Situation, a skewer bar named thus for the uncertain pandemic times Singaporeans were living in.
The business, however, took a beating during the Covid-19 Heightened Alert phase, which prevented establishments from having dine-in customers. "Delivery was hard for us because the food we served didn't travel well," he adds.
Ang then decided to focus on a new concept — the present-day Mama Diam.
The previous occupant of the space, bistro and tapas bar Alps Cafe, could no longer sustain the rent and offered it to Ang.
"(The previous occupant) believed in the idea, so he's currently my silent partner."
Ang also has another partner, who owns Club FML, the pub next door to Mama Diam.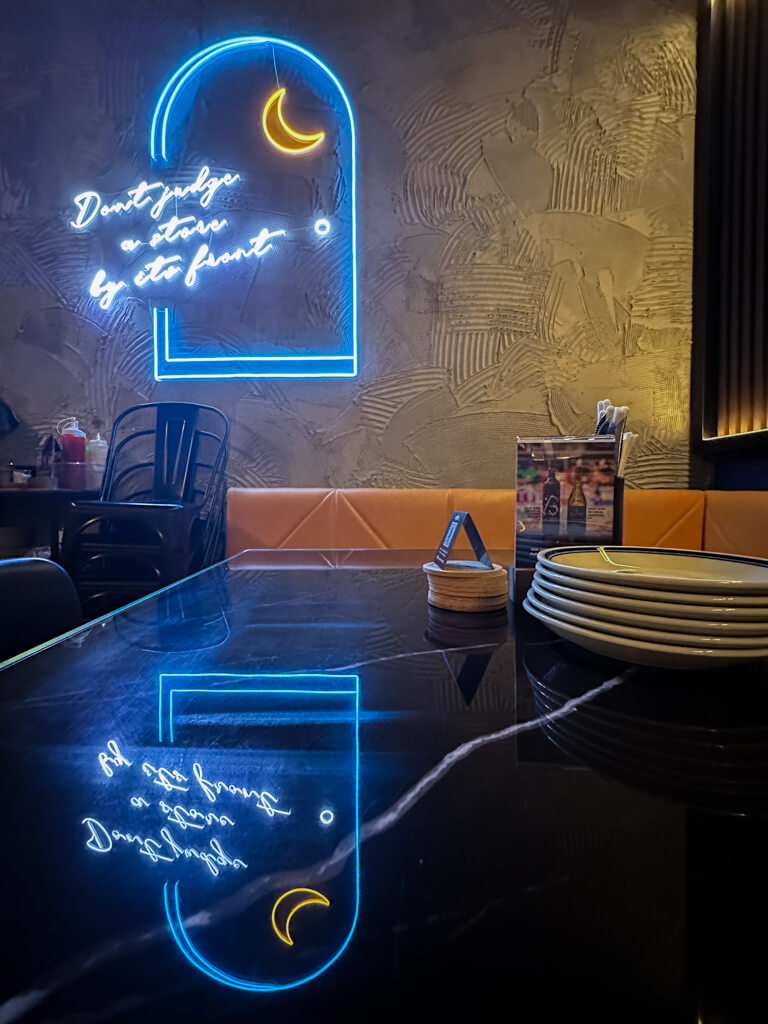 "I always wanted a hidden bar and restaurant of my own, and I felt that (the current space) was very suitable because of the al fresco area."
He adds: "Prinsep has always been a place for cheap drinks and entertainment, so to have a cocktail bar in this area is something new."
Opening Mama Diam
Despite its present viral status, Mama Diam opened with the bare minimum.
"I was in charge of food. We didn't have HR, accounts or marketing. I did everything myself," Ang says. "The R&D (for the menu) was done at home."
Money was tight, too. 
"I realised I didn't have enough funds and couldn't do it myself. So I took the proposal and went knocking on doors — friends, investors — to see who was interested to chip in.
"We made this place happen with the least we could afford," adds Ang. "Everything you see here was very basic. There was no interior designer."
He even did some of the carpentry measurements himself during the initial renovation.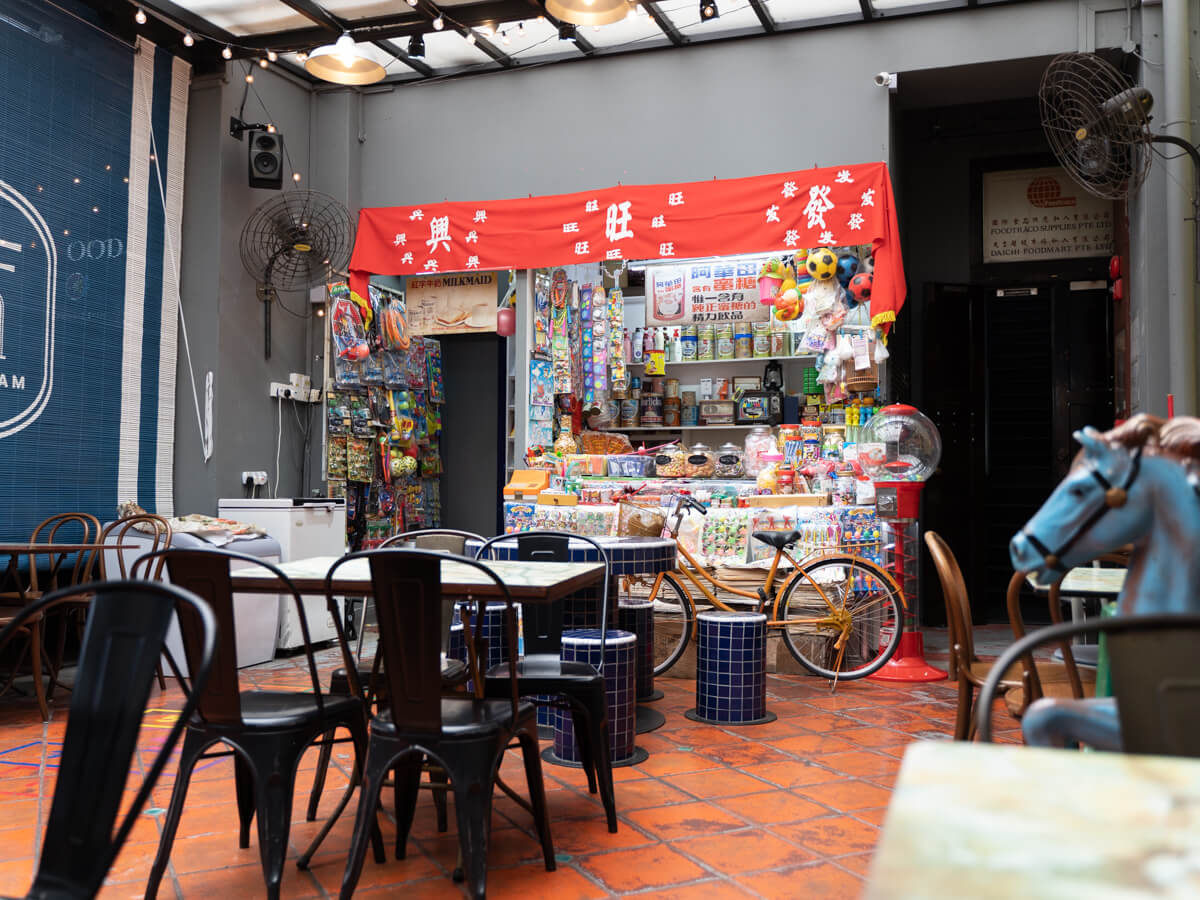 Mama Diam was originally conceived as a 7-Eleven-style convenience-store concept. 
That was before Ang learnt that an elderly couple who was running a mama shop in Clementi had plans to retire. 
"I popped by and saw them selling the shelves. I bought everything — that's what's outside (Mama Diam) now.
"That was how the concept changed," he adds. "It was like bringing their old mama shop into a new setting."
That's when inspiration took flight. 
Says Ang: "Hidden bars — overseas and locally — are all modern-inspired. (I aim) for every establishment that I open to be locally driven."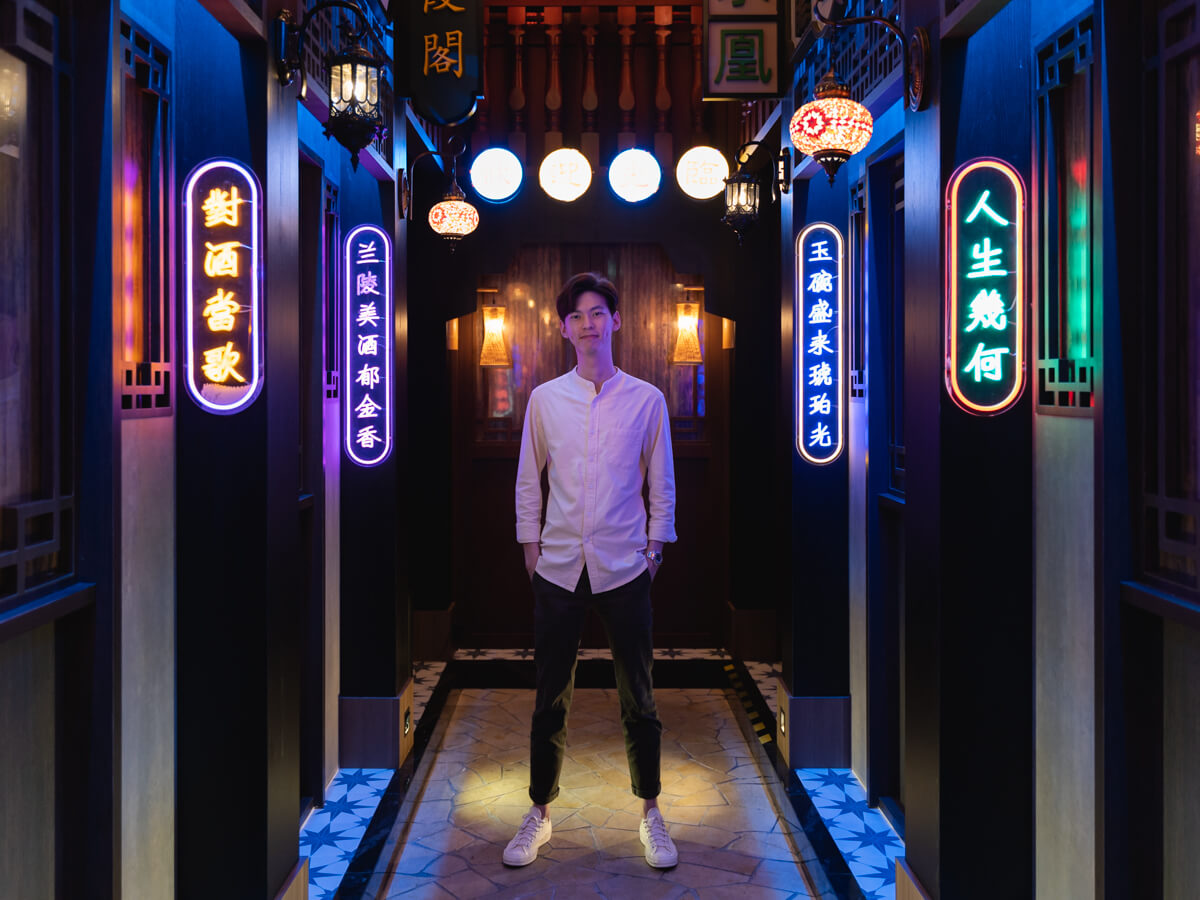 And to his credit as well: Mama Diam has gained popularity, drawing a visit from Hong Kong rapper Jackson Wang in December 2022, in addition to being featured in a Singapore Tourism Board video campaign.
Always moving
"After that video went viral, business was really, really good," says Ang. "So that's when I thought: 'Okay, maybe we should expand.'"
After being approached by Suntec City's leasing team, Ang worked with new partners to raise the capital needed to start Synthesis.
For his second concept, Ang drew on his childhood memories with his grandmother, who used to work at a TCM medical hall in Kallang Bahru.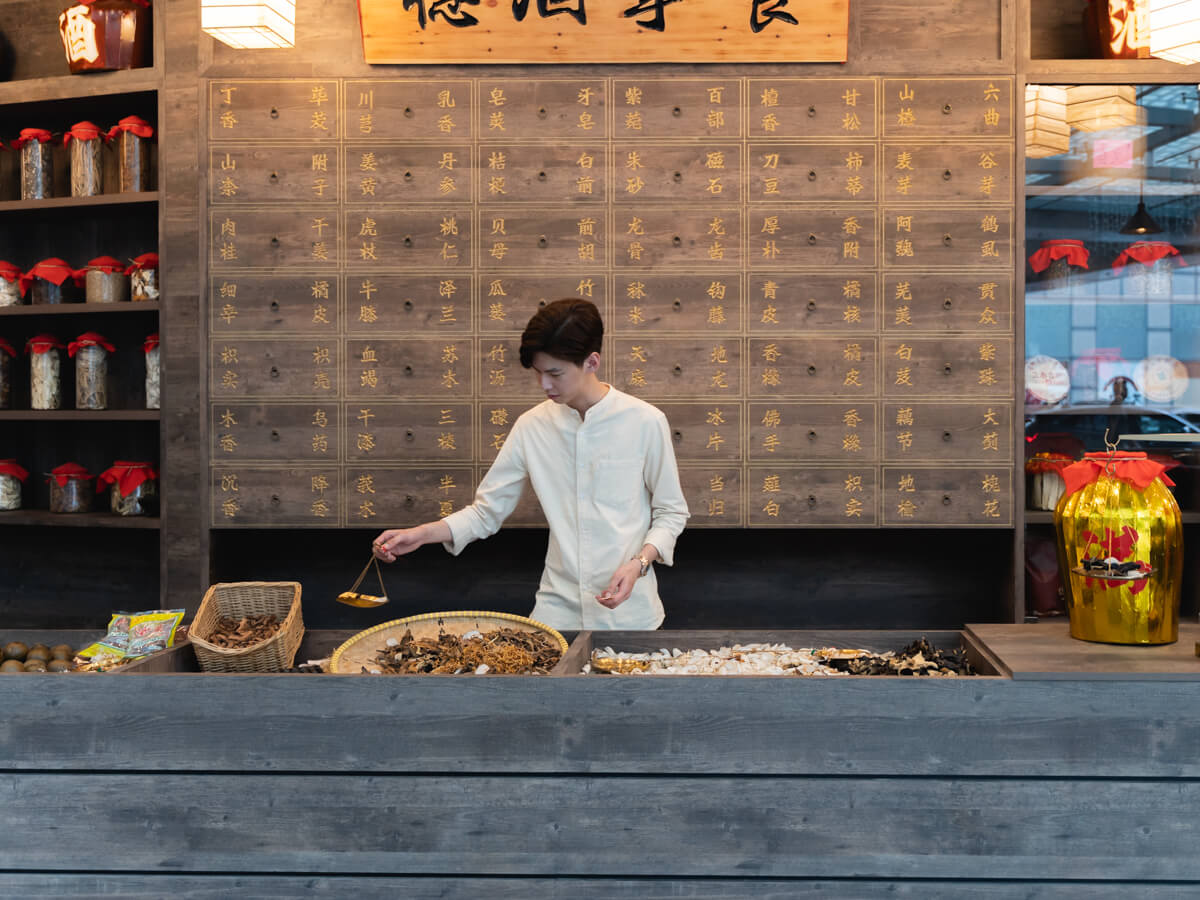 Synthesis eschews the look of modern TCM halls, though. Instead, it favours those from the 1970s.
"I want people to know how TCM halls used to look like. It's more like a museum and is more educational. All the herbs outside are real," says Ang.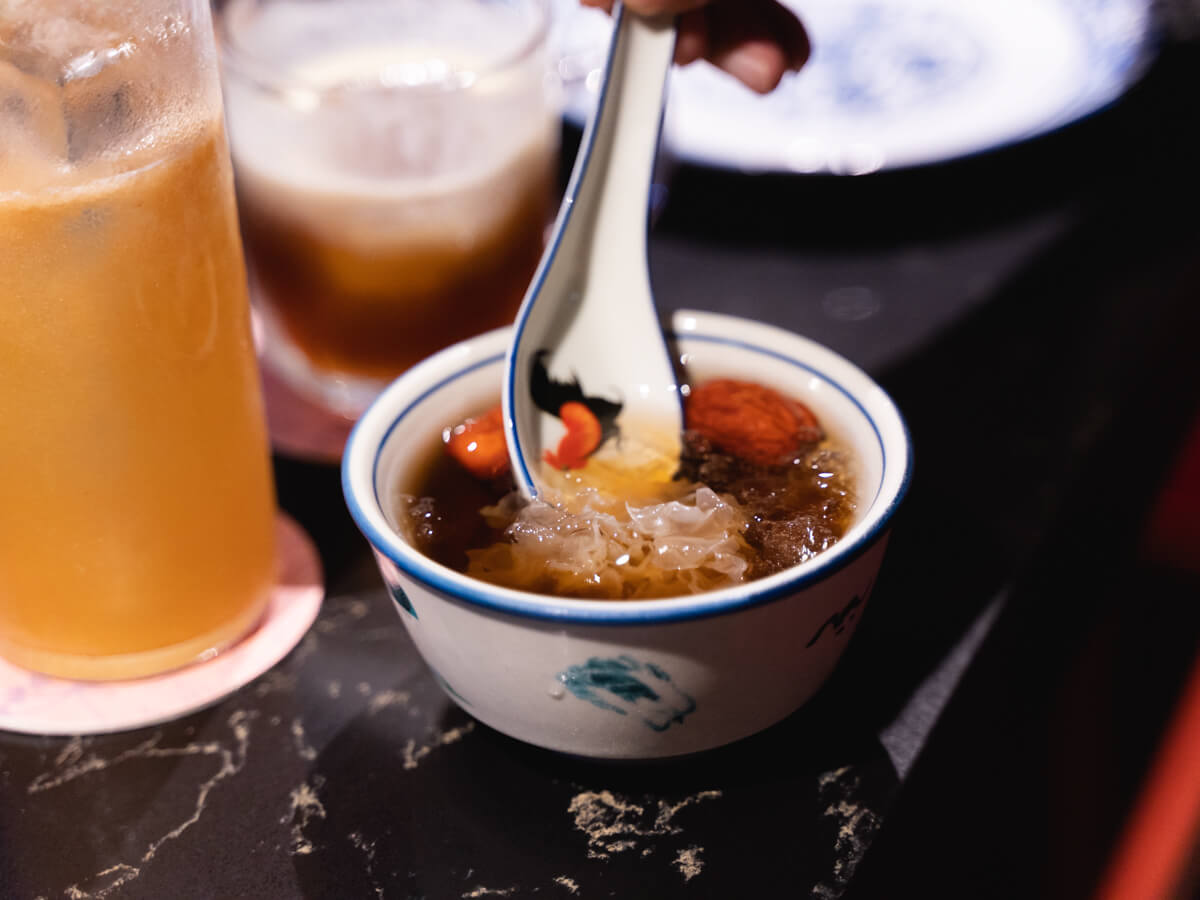 "We ventured into TCM cocktails to showcase the different kinds of herbs," adds Ang, citing danggui (angelica root) as one such ingredient.
Two months after its launch, Synthesis bar is still finding its footing, he says. A new, more affordable menu will be available in the next few weeks.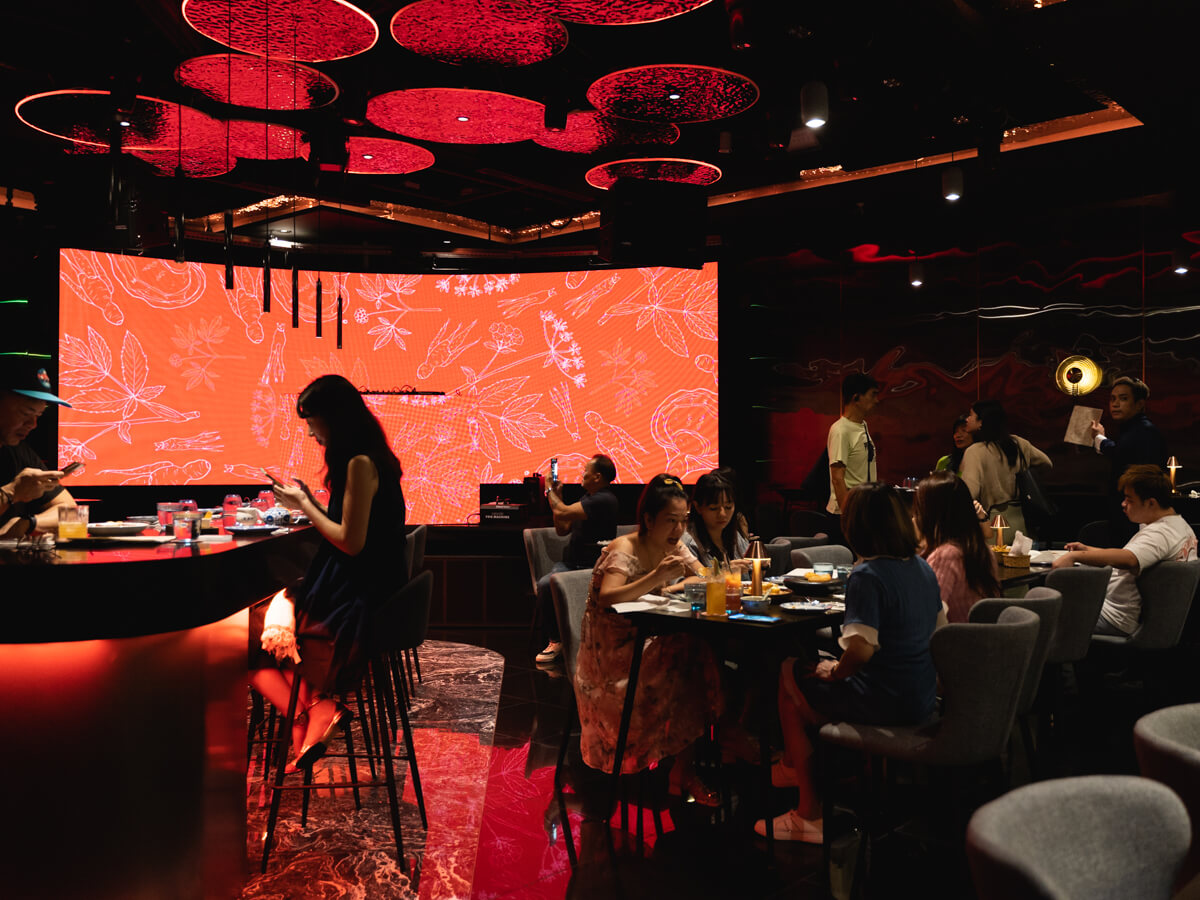 Nonetheless, business seems brisk. When HungryGoWhere paid a visit late on a Thursday afternoon, the early dinner crowd had already filed in, with another seating scheduled for later that evening.
What's next?
Ang considers himself a hands-on boss who continues to oversee many tasks. These include developing new dishes, doing invoices and sitting in for staff appraisals.
But if he's learnt anything from his experience thus far, it's to delegate more, so that he can focus on other aspects of the business.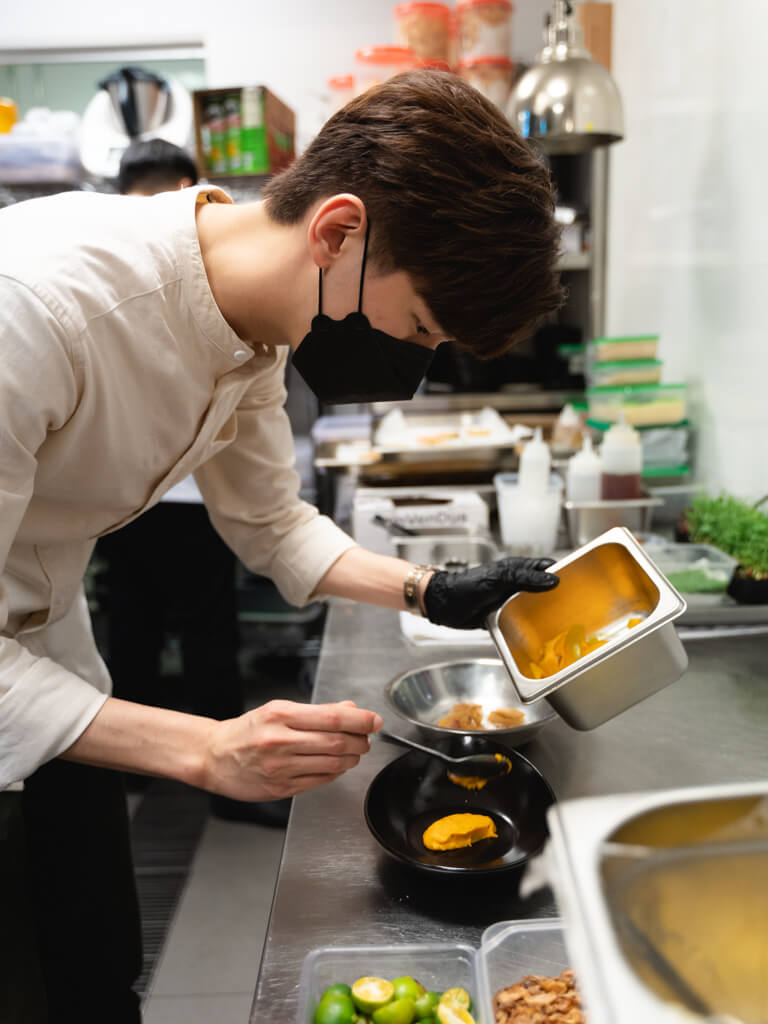 With two concepts under his belt, Ang is working on a third that's slated for launch in August. 
Located above Mama Diam's premises, it will be a coffee bar by day and a cocktail bar by night — one that's inspired by the corridors between Housing and Development Board flats.
Mama Diam will also be revamping its food and drinks menu next month.
Check out our stories on other young entrepreneurs at Atas Butter and Cat in the Hat. Otherwise, read about our take on the menu at Synthesis bar in Singapore.
Book a ride to Synthesis Bar and Mama Diam.
Synthesis
Suntec City Tower 4, 01-643, 3 Temasek Boulevard
Nearest MRT station: Promenade
Opens: Sunday to Thursday (4pm to 10.30pm), Friday and Saturday (4pm to 2am)
Mama Diam
38 Prinsep Street
Nearest MRT station: Bencoolen
Opens: Sunday to Thursday (4pm to 10.30pm), Friday and Saturday (4pm to 12am)
Synthesis
Suntec City Tower 4, 01-643, 3 Temasek Boulevard
Nearest MRT station: Promenade
Opens: Sunday to Thursday (4pm to 10.30pm), Friday and Saturday (4pm to 2am)
Mama Diam
38 Prinsep Street
Nearest MRT station: Bencoolen
Opens: Sunday to Thursday (4pm to 10.30pm), Friday and Saturday (4pm to 12am)