The Bank restaurant: New retro burger bar hidden behind ATM by folk who worked at famous New York burger joint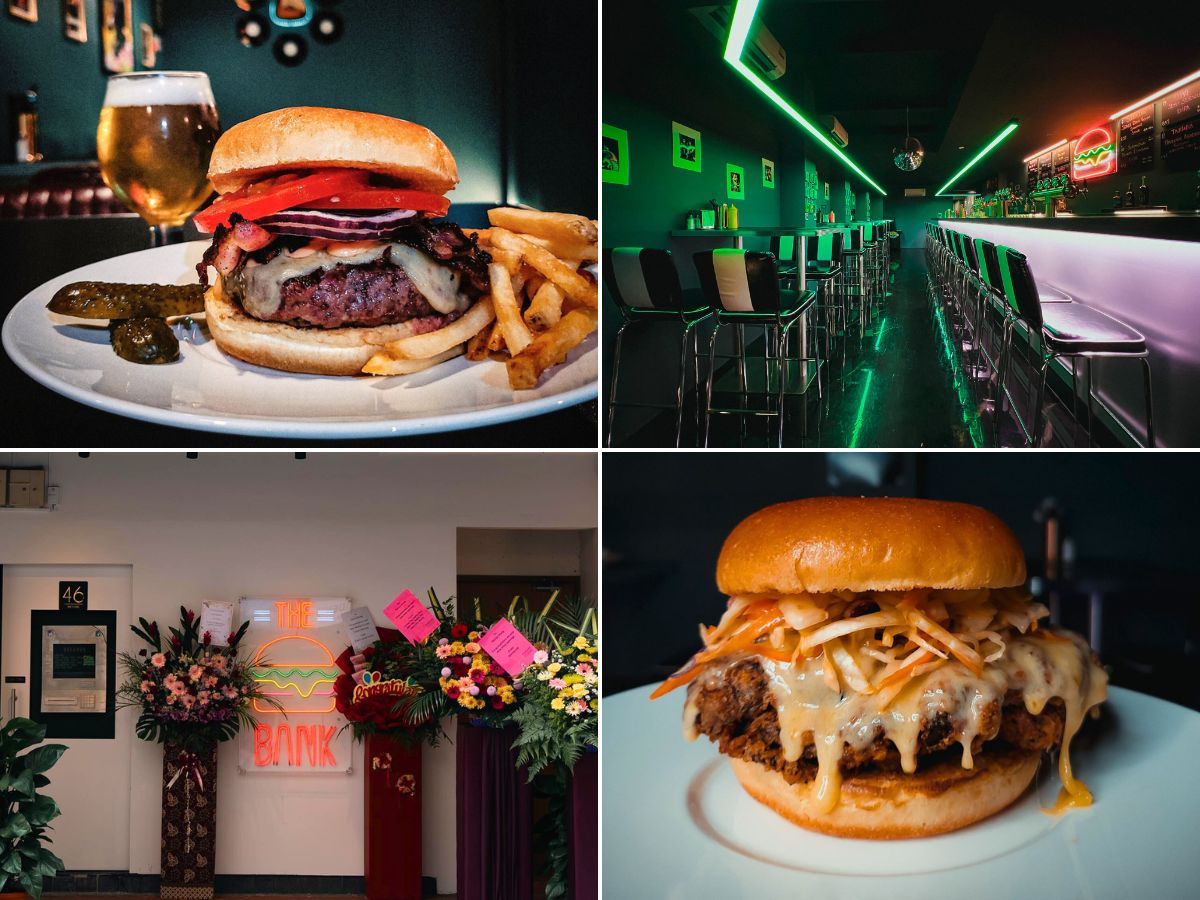 If you're a burger connoisseur, there's no doubt you'd be familiar with the legendary Burger Joint in New York City — a hip, clandestine operation known for its decadent New York-style burgers.
But did you know that Burger Joint had an outpost in Singapore? It was franchised locally and was operating out of an alleyway behind Amoy Street.
After leaving the franchise in 2019, the burger joint then became known as Burger Bar New York, until it closed in late 2022 after six-and-a-half years. 
But great things come to those who wait. 
Good news for the forlorn fans who were wistfully awaiting the return of their favourite burger bar in Singapore: Its former general manager, as well as members of the old team, are back and raring to go at their own new restaurant, The Bank.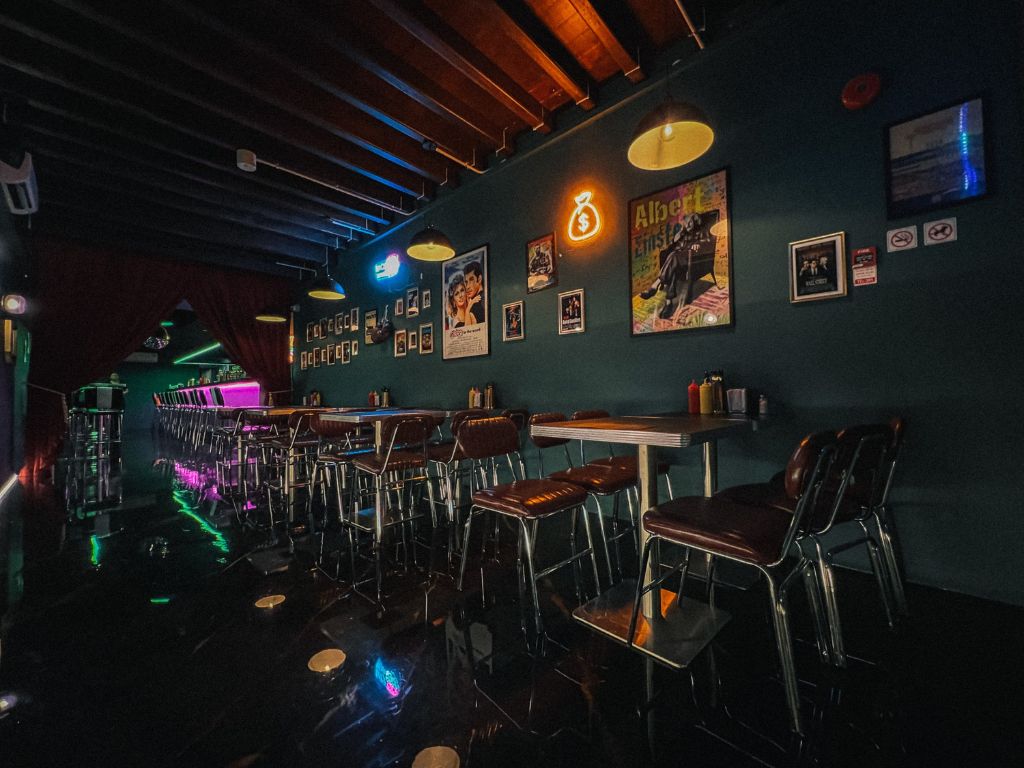 Located on Craig Road, The Bank restaurant can be found behind an unassuming door that's masquerading as an ATM. Sadly, the machine can't actually be used for withdrawals, in case you run out of spare cash.
Behind the "ATM" is a fun-filled retro shindig, brought to life with striking, darkened teal walls, a glitzy disco ball and an assortment of vintage film posters. 
If you're an old soul that understands the allure of the 1980s, you'll feel right at home with The Bank's retro American diner getup and vibrant colours.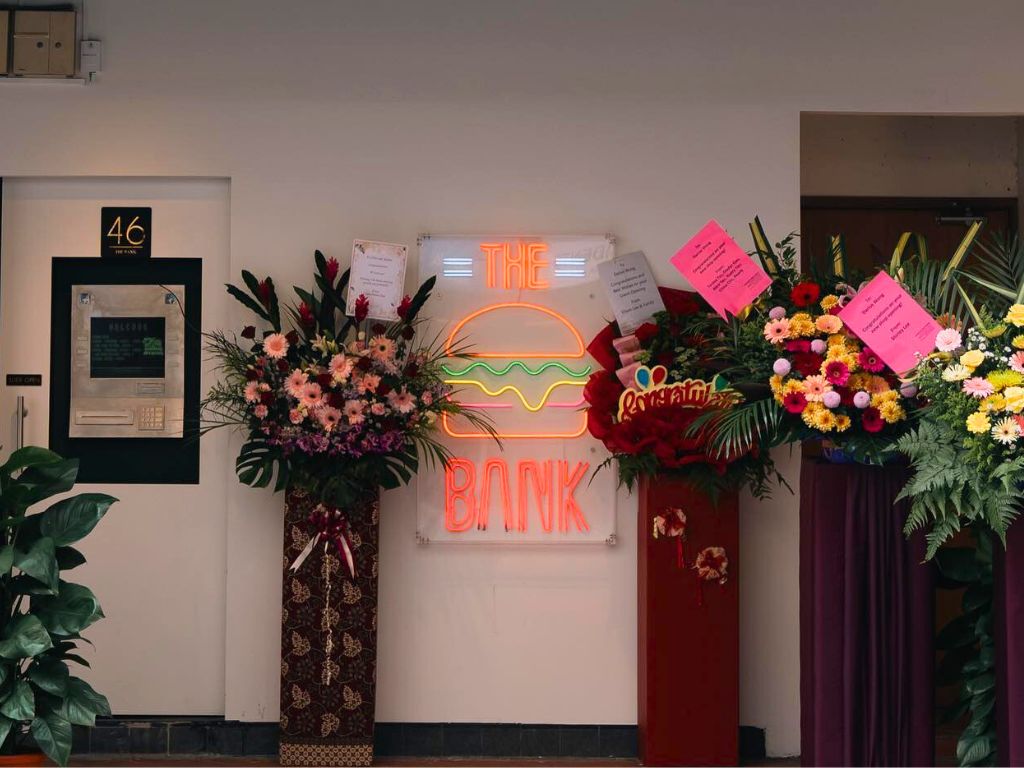 The founding team had a speakeasy concept in mind, too. But the choice of entrance — an ATM facade — was almost entirely random. It was partly born of a desire to buck the trend of hidden bars behind vending machines or fridges, and a surprisingly thematic one due to The Bank's name.
Besides juicy burgers, the bar also plays host to a collection of 12 craft beers on tap, making it a similarly great watering-hole addition to a swanky area that's usually saturated with cocktail bars instead.
Of course, the focus is still on the stars — its signature New York-style cheeseburgers.
What that means is a succulent 100% angus prime beef patty, hand-butchered and pressed, adorned with a melted layer of American cheese, and finished with "the works" (lettuce, onions, tomatoes and housemade sauce).
The Bank serves only one type of beef burger, which can be ordered as either a Single (S$18.80) or Double (S$26.80).
But if you enjoy indulging in crunchy textures, you can go for the chicken burger (fried buttermilk chicken, melted American cheese; S$18 for single, S$26 for double).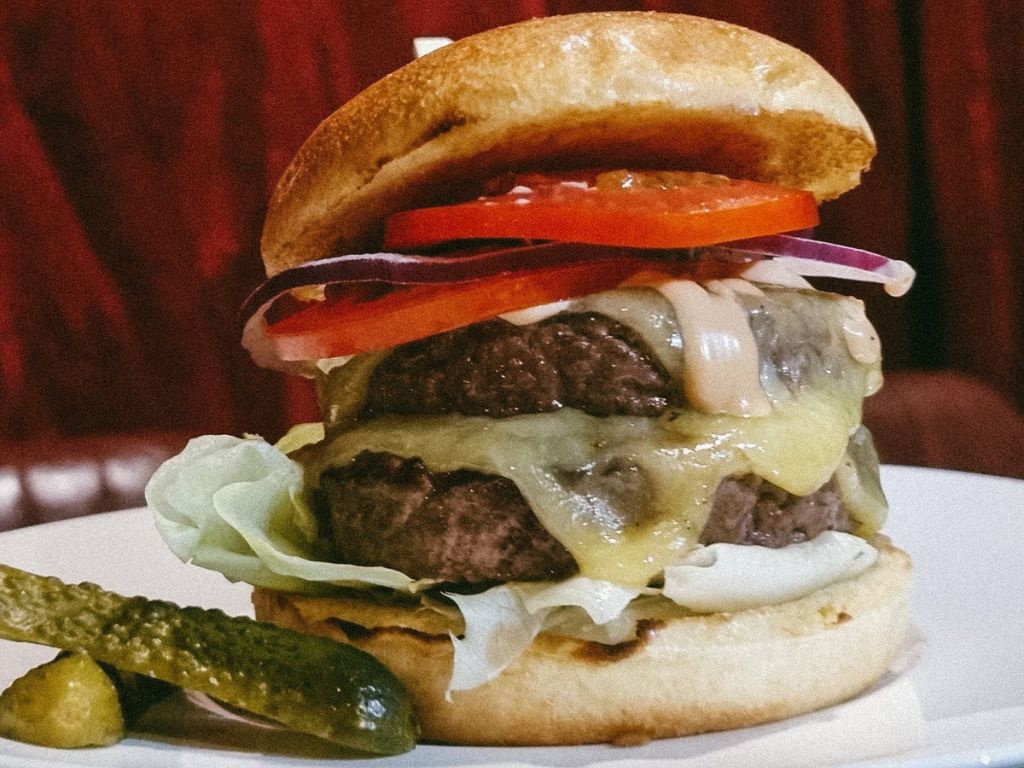 It even comes with a choice of special toppings: Spicy coleslaw, or bacon and herb aioli.
The Bank's menu also features a portobello burger (grilled portobello mushroom, melted American cheese; S$18 for single, S$26 for double) — in case you're cutting down on meat but still want a juicy burger.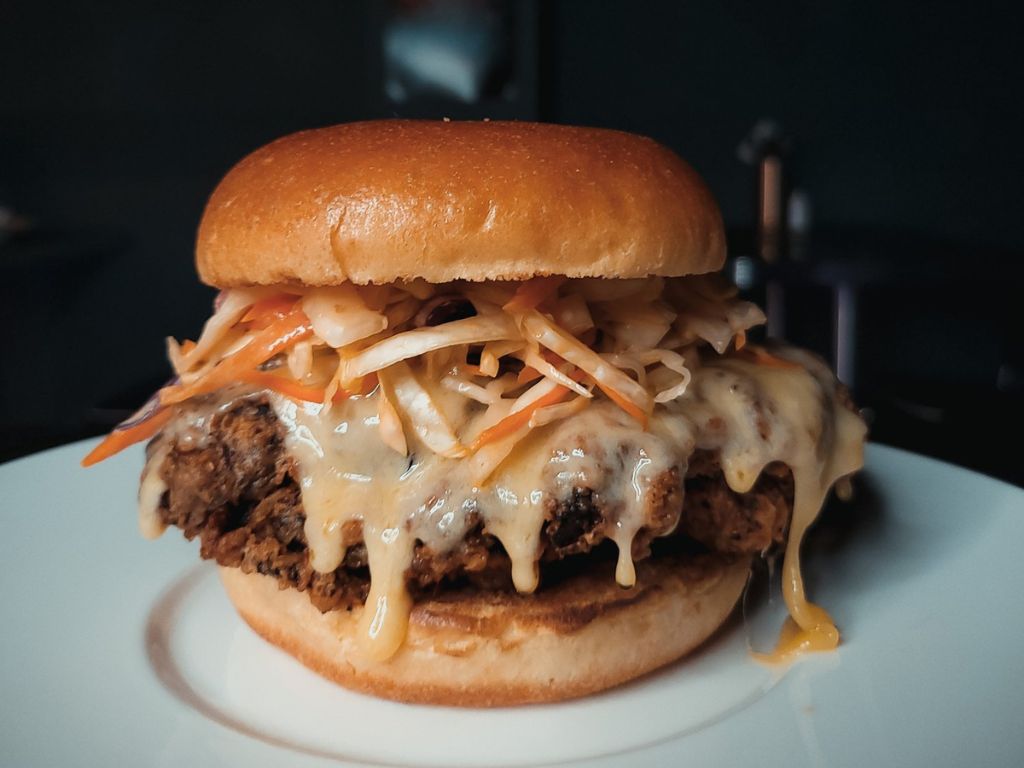 As with most classic American burger joints in Singapore, The Bank also churns out some creamy milkshakes for you to pair with your toothsome buns.
Basic flavours (S$12.50) include chocolate, vanilla, strawberry and Oreo, but you can top up S$2 for a more decadent Reese's peanut butter flavour or get a boozy Baileys milkshake for S$17.
46 Craig Road
Nearest MRT stations: Tanjong Pagar and Outram Park
Open: Monday to Thursday (11.30am to 11pm), Friday and Saturday (11.30am to 11.59pm), Sunday (11.30am to 8pm)
46 Craig Road
Nearest MRT stations: Tanjong Pagar and Outram Park
Open: Monday to Thursday (11.30am to 11pm), Friday and Saturday (11.30am to 11.59pm), Sunday (11.30am to 8pm)
---