5 authentic Korean eateries to visit in Singapore's south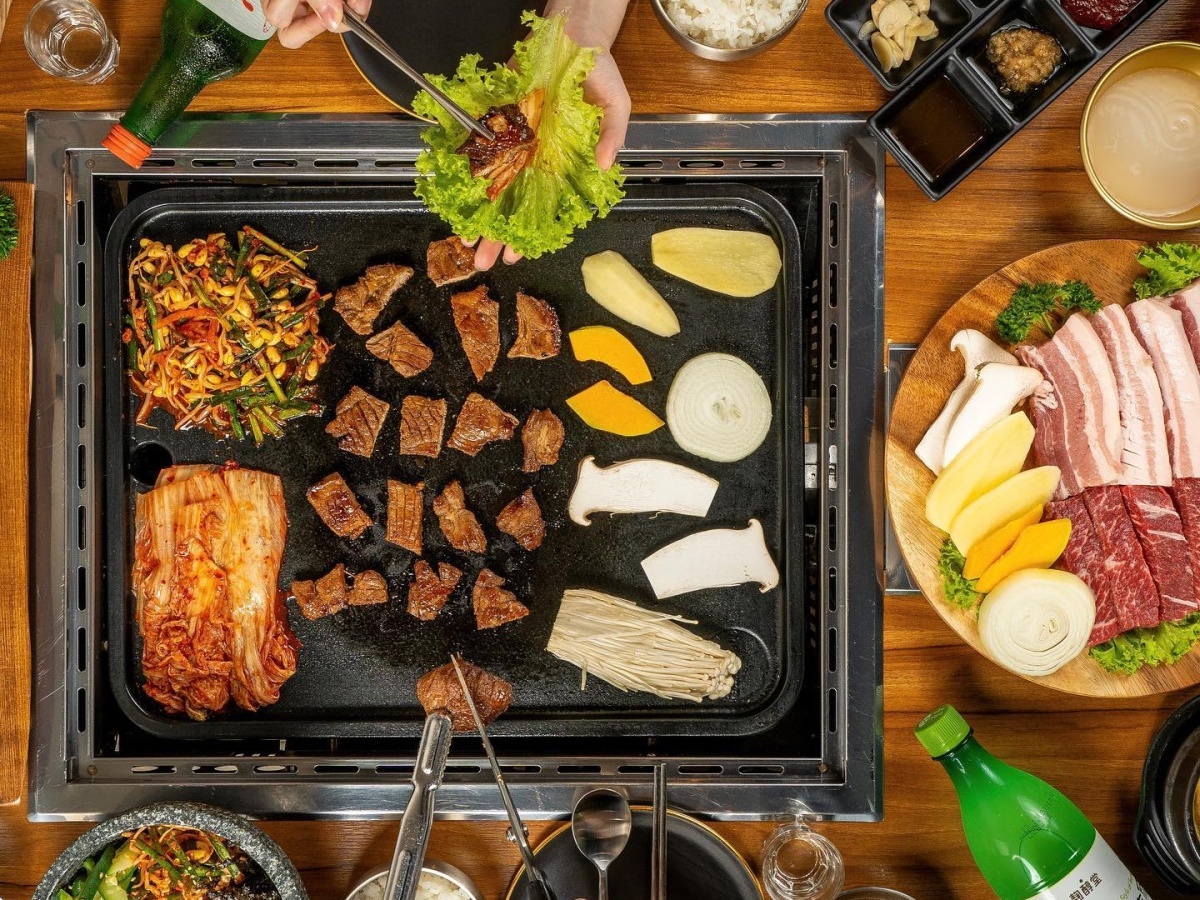 This is the first instalment of a five-part series on authentic Korean eateries in Singapore. Here, we check out places in the south of Singapore.
It's no secret that southern Singapore is dotted with Korean eateries, primarily along Tanjong Pagar Road and Amoy Street. It's easy to get overwhelmed with the array of options available, so we're here to help you sieve out some of the most authentic Korean eateries in Singapore's south.
1. The Butcher's Dining
593 Havelock Road, 01-03
Nearest MRT station: Tiong Bahru
Open: Tuesday to Thursday (11.30am to 4pm); Friday to Sunday (11.30am to 9pm)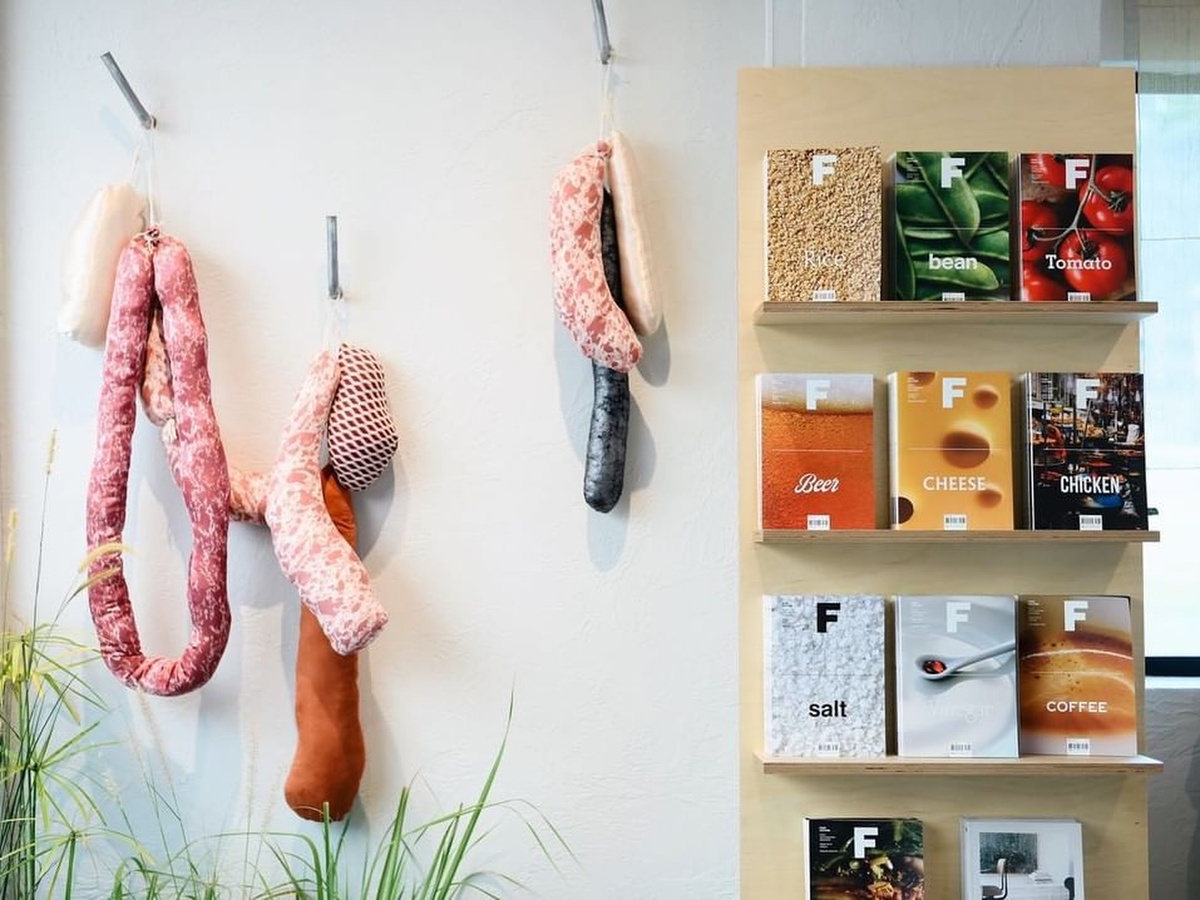 The Butcher's Dining is a Korean butchery with an all-day dining concept that's available on weekends. South Korean butcher Heba Kim, who's also the head chef, runs the space.
More than just selling meat that's great for barbecue, The Butcher's Dining has meal kits that allow you to prepare wholesome Korean meals such as japchae (stir-fried glass noodles) at home. It also exclusively stocks items such as drinks and condiments from artisanal Korean food brand Myeongin Myeongchon.
The eatery's dining area is spacious, clean and minimalist — unlike the usual cramped and dim Korean BBQ restaurants most of us might be used to. Expect a mix of Western and Korean dishes such as the TBD cheese burger, bossam (steamed pork) and dongaseu (fried pork cutlet). Dongaseu is a Korean take on Japanese tonkatsu, and typically comes whole — not sliced — and doused with a thick, sweet demi-glace sauce. The Butcher's Dining's version is huge, crispy and yet extremely tender.
What to order: TBD cheese burger (S$18.90), old-school Duroc pork cutlet (S$25.80)
2. Itaewon Jjajang
64 Peck Seah Street
Nearest MRT station: Tanjong Pagar
Open: Tuesday to Sunday (11.30am to 3pm, 5pm to 10pm)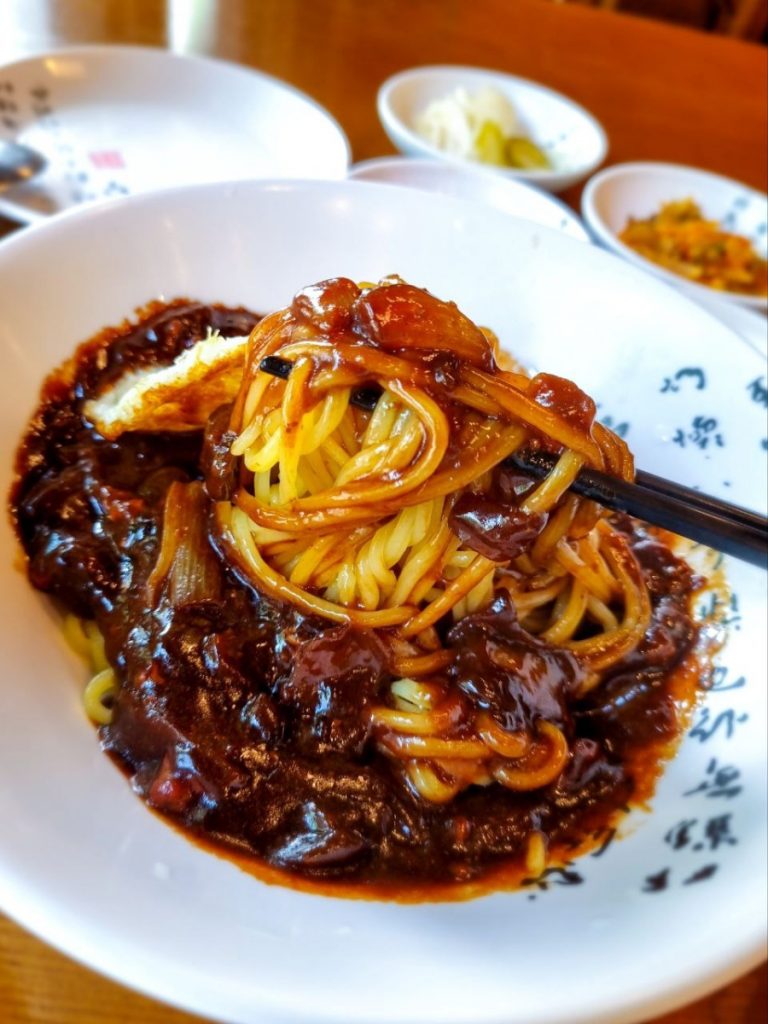 I had my first taste of jjajangmyeon as an exchange student in South Korea on Black Day (April 14) — the antithesis of White Day on March 14 and Valentine's Day on Feb 14 — when singles commiserate over their relationship status by having black bean noodles. Since then, I've been looking for jjajangmyeon in Singapore that tasted exactly like that. Of course, it helped that there's been a jjajangmyeon boom of Korean-Chinese restaurants in Tanjong Pagar.
While many have set up shop along the more prominent Tanjong Pagar Road, Itaewon Jjajang sits quietly along Peck Seah Street, near Tanjong Pagar MRT station. True to its name, the eatery specialises in jjajangmyeon and the usual Korean-Chinese fare of jjamppong (seafood noodles) and tangsuyuk (sweet-and-sour pork). It also serves a variety of Korean favourites such as soups and stews.
Star dish aside, what stood out about its authenticity was its variety of side dishes — kimchi, yellow radish, white radish, and spicy Sichuan vegetables.
If you're up for a spice challenge, get its jjamppong seafood noodles that come with varying levels of spiciness (up to level three), or kkanpunggi and yuringi — both deep-fried chicken, the former with hot pepper sauce and the latter with hot chilli and sour soy sauce.
What to order: Seafood jjajangmyeon — portion for two persons (S$30), tangsuyuk (S$27)
3. Redholic
88 Tanjong Pagar Road
Nearest MRT station: Tanjong Pagar
Open: Sunday to Thursday (12pm to 11pm); Friday and Saturday (12pm to 12am)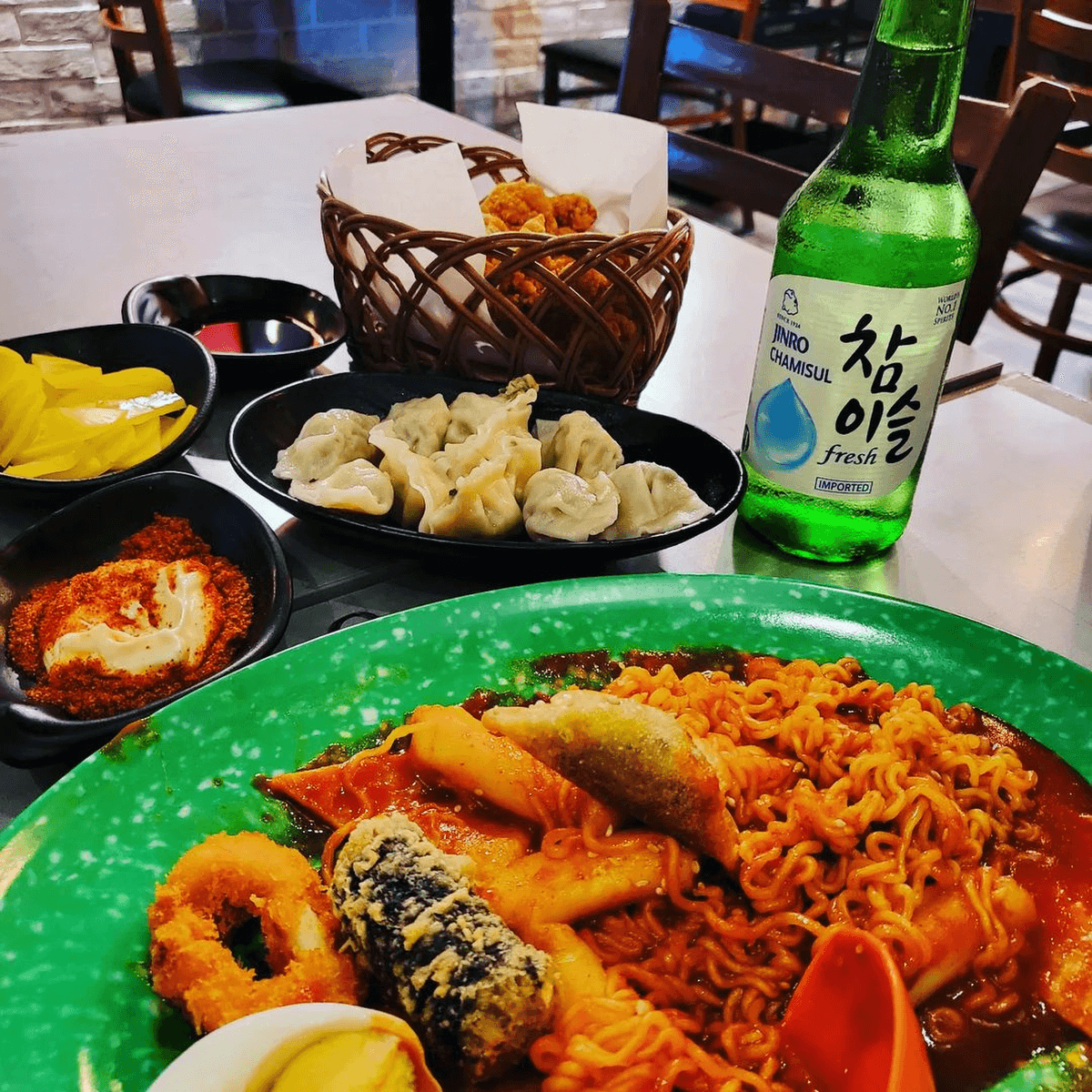 You haven't had Korean food till you've tried the quintessential Korean street food tteokbokki (rice cakes doused in a spicy red pepper sauce) and odeng tang (fish cake soup). The borders may have reopened and an air ticket to South Korea is within reach, but if you want to have an authentic dose of Korean bunsik (street food) in Singapore, Redholic is your best bet.
It has four main flavours for its hotpot base — original (red pepper sauce), jjajang (non-spicy black bean sauce), carbonara, and rose, a combination of red pepper paste and carbonara sauce or a creamy base that's been trending recently in Korea. You can pick the ingredients you want or choose from its pre-selected plain, beef, chicken, or pork sets.
Apart from a rice cake hotpot, add fish cake soup and some deep-fried fritters — known as dwigim — to your meal for a well-rounded Korean street food experience. If everything gets too spicy for your liking, here's a tip: Order some coolpis, a peach yoghurt drink, to cool your taste buds. That's exactly what the Koreans would do — and trust me, it really helps.
What to order: Plain tteokbokki — portion for two persons (S$31.80), fish cake soup (S$16)
4. Mul Gogi BBQ
48 Tras Street
Nearest MRT station: Tanjong Pagar
Open: Tuesday to Sunday (5pm to 1am)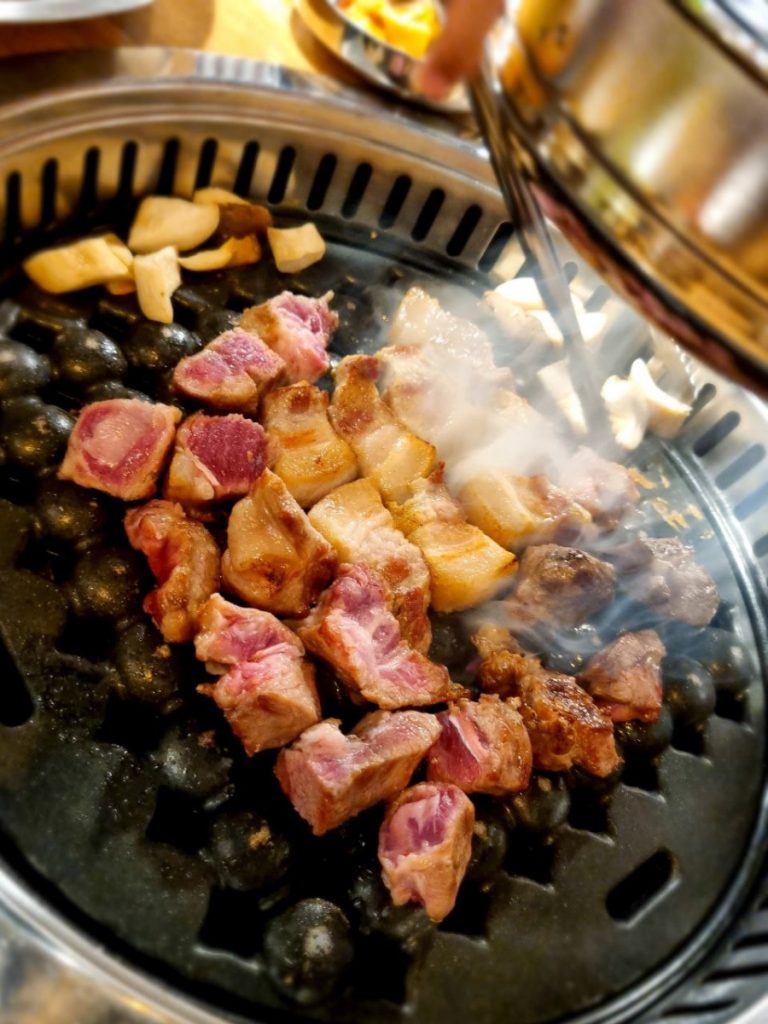 When I first heard of Mul Gogi Korean BBQ, I thought it was a grilled seafood joint, since the Korean term "mul gogi" typically refers to fish and means "water meat". What I didn't expect, but was pleasantly surprised by, was that its name refers to how the restaurant ages its meats — in water, for about a week. This process of wet aging tenderises the meat, as the enzymes in the trapped meat juices break down collagen between muscle fibres.
Tenderness aside, Mul Gogi also serves generous cuts of meat that are skilfully cooked over a uniquely shaped grill that resembles the Hong Kong egglet snack. The restaurant is small, so the crew members are attentive to every table, stopping by every few minutes and even setting a timer to ensure you don't end up with overcooked meat. If you don't know which meat to start with, it has set meals from S$63 for a pork and chicken set that also includes steamed egg and a stew or cold noodles.
What to order: Mul Gogi whole beef ribs with bone — 180g (S$41), kimchi pancake (S$21)
5. Charim Korean BBQ
65 Tanjong Pagar Road
Nearest MRT station: Tanjong Pagar
Open: Monday to Sunday (11.30am to 1am)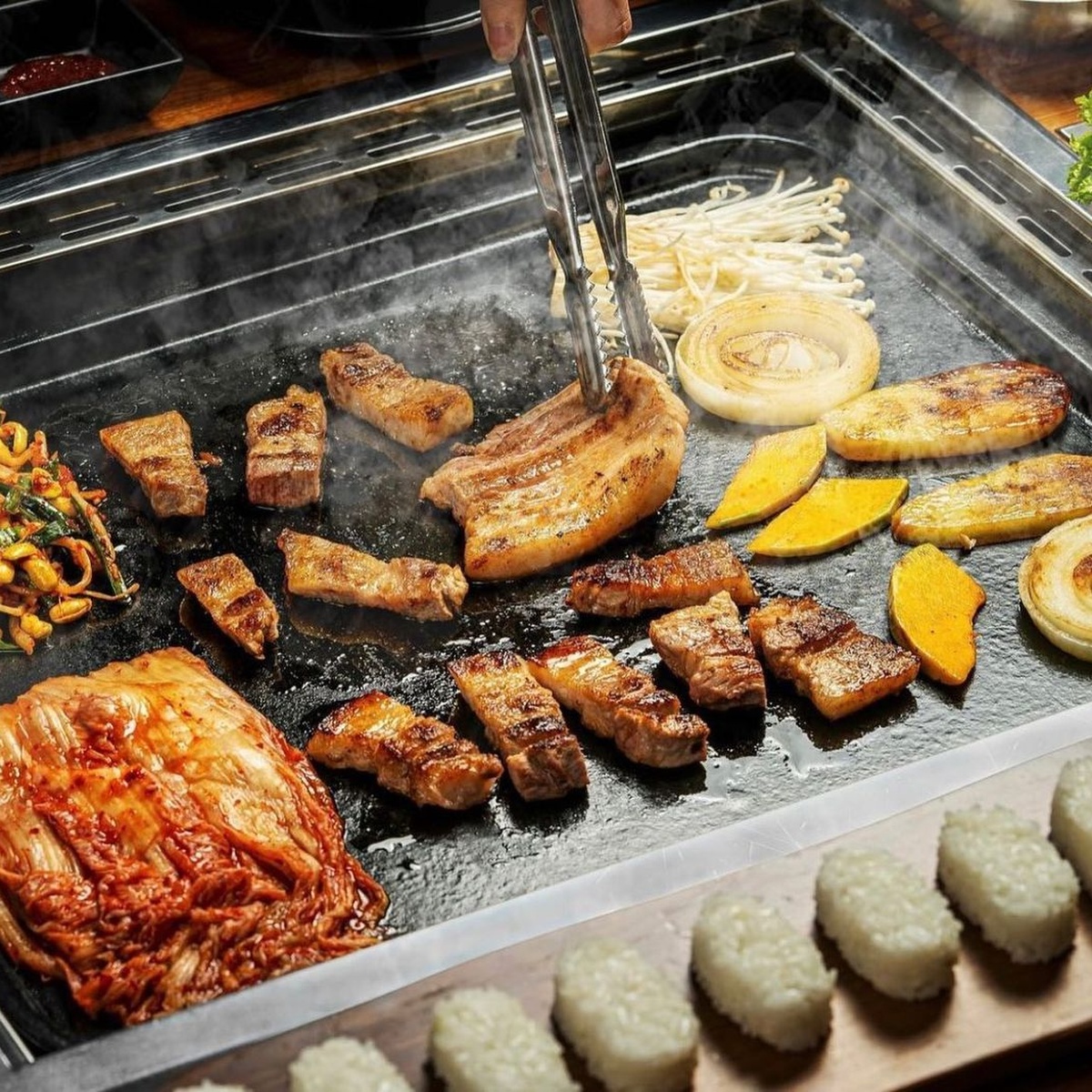 I found out about Charim Korean BBQ via TikTok. Former Apple employee Ryu Jiah left her dream role in Big Tech to help her mum fulfil her lifelong dream of setting up a restaurant. Yet, grappling with dining restrictions late last year meant the business took a hit, so Jiah banked on TikTok to drive footfall.
Going viral may have been the start, but Charim continues drawing crowds for its quality meats, unique DIY sushi offering as well as attentive service. Atypical of Korean BBQ restaurants, Charim offers set menus that include meats, a stew and steamed egg.
Daughter Jiah makes her rounds of the restaurant armed with a cooking thermometer to measure the temperature of the cast-iron pan before she grills the meats, ensuring that they're well-cooked. I also loved that Charim offers a DIY sushi set of neatly shaped mounds of sushi rice to accompany the meats — a fuss-free way to get your carbs.
What to order: Set A — pork belly, sliced pork belly and pork neck, with stew and steamed egg (S$65), DIY sushi rice (S$5)
Redholic and Charim Korean BBQ are on the GrabFood delivery service. You can also book a ride to these places.
---