Wagatomo's modern Japanese fare is sure to make your mouth water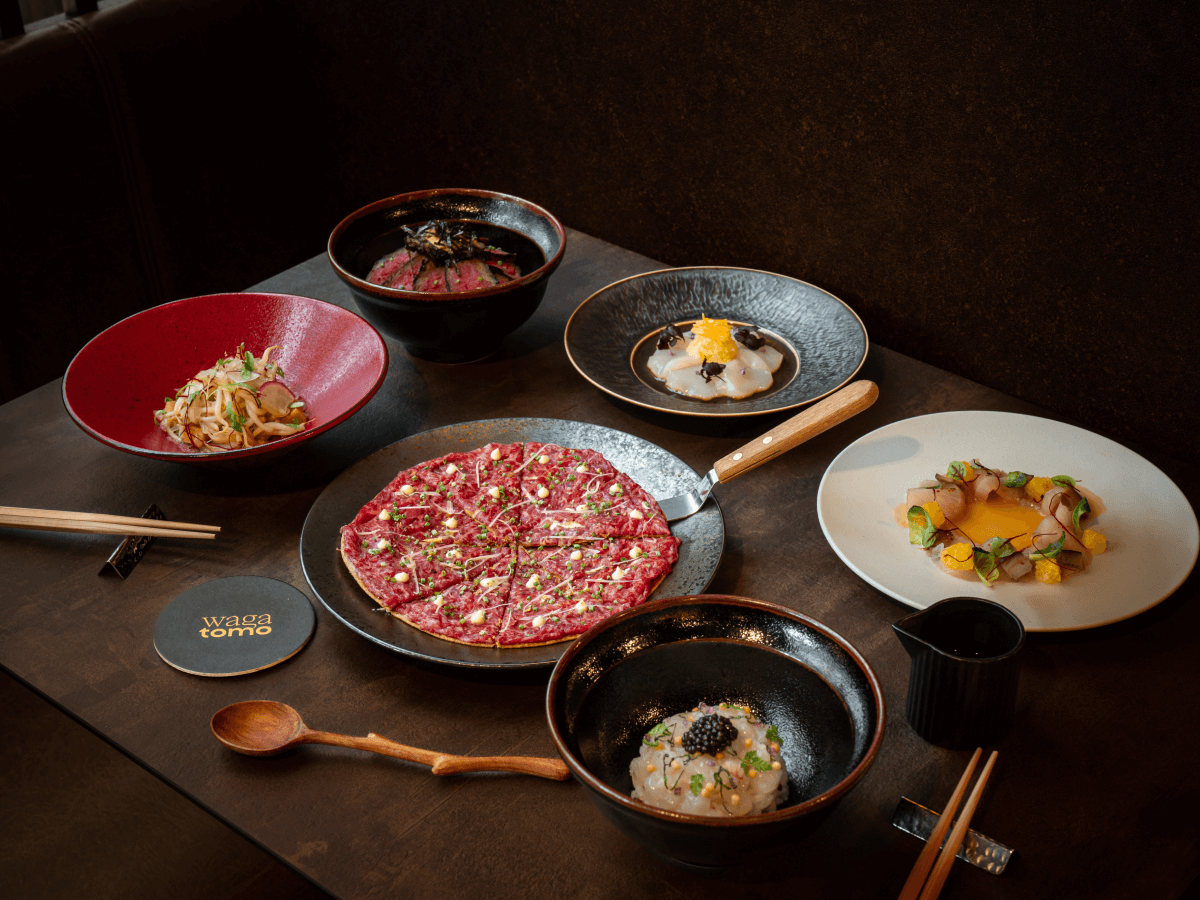 If you're looking to treat yourself to a fine meal without breaking the bank, head to Wagatomo — a new Japanese restaurant in Tanjong Pagar.
The establishment is helmed by chef Tomoyuki Kiga, 36, who also recently opened Gyu San, a specialty wagyu butchery and sando shop just across from Wagatomo, in August.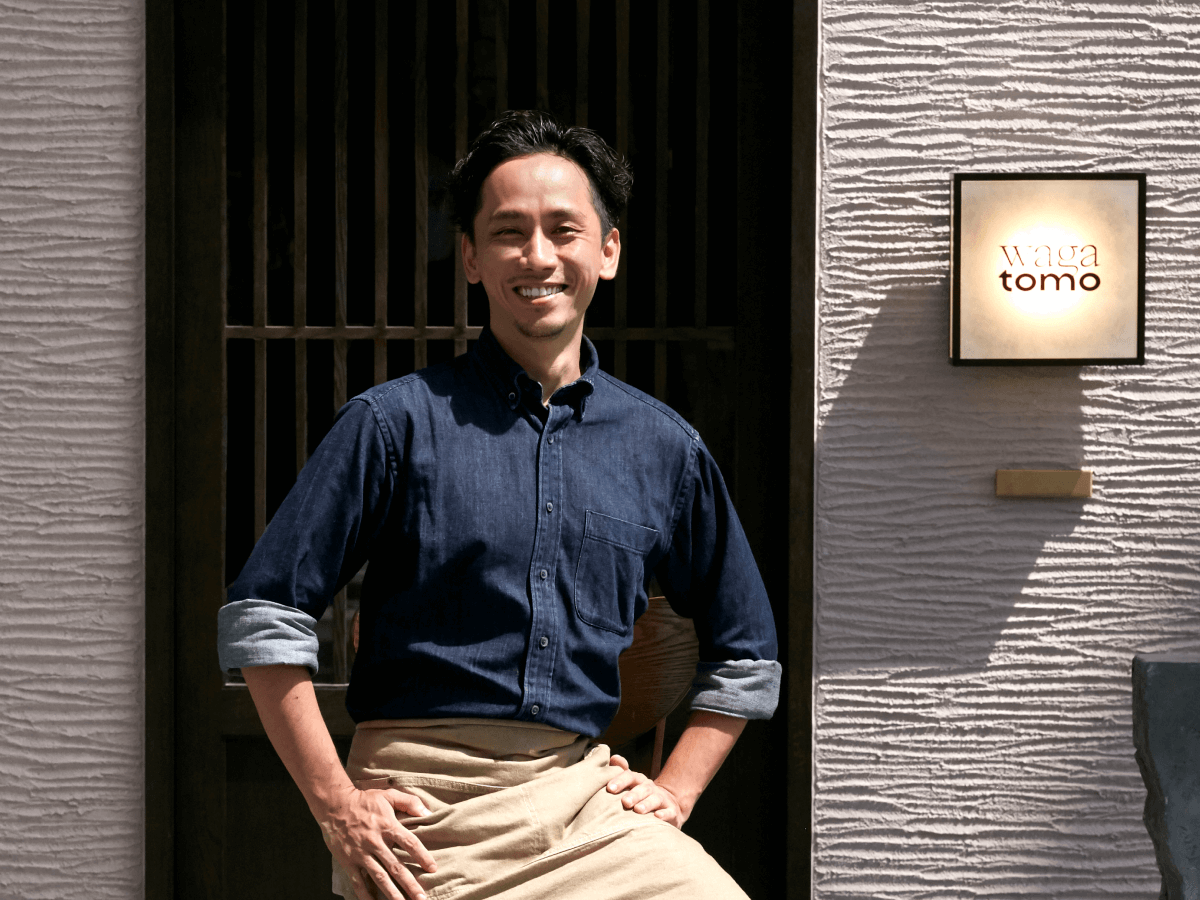 Chef Tomo, as he prefers to be called, has lent his name to the venture, and will be spending most of his time here. Meanwhile, chef Linh Lam — one of Singapore's few female butchers — will manage the butchery.
Set menus
The menus at Wagatomo run pricier than most, but remain fairly affordable for a semi-fine-dining restaurant, especially given its luxe offerings.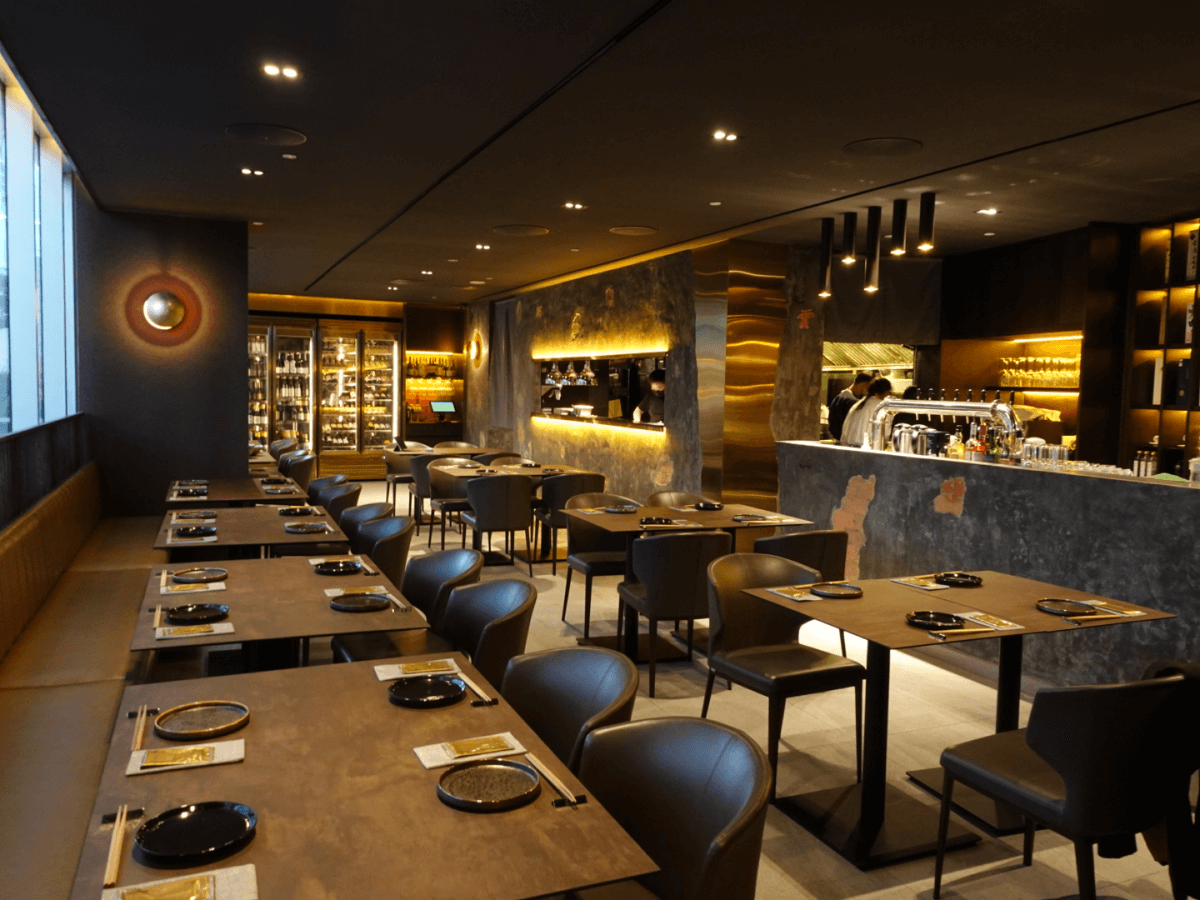 Donburi lunch sets catering to the business crowd are available at various price points, depending on your choice of bowl.
These are composed of a house salad, rice bowl and a monaka dessert (a wafery confection with housemade matcha ice cream, mochi and yuzu azuki red beans). Donburi options range from a vegetable yasai don of charred shishito peppers, baby carrots, shiitake and broccolini (S$28) to a decadent A5 Wagyu don (S$62) with miso confit garlic for that added kick of umami.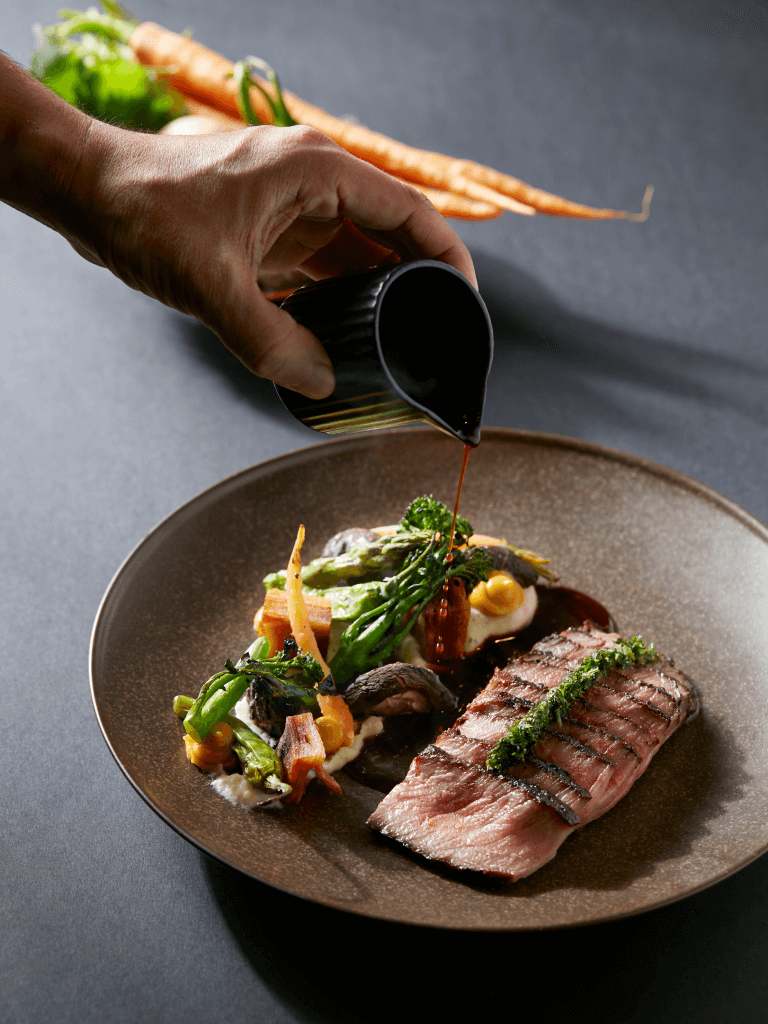 As the sun sets, the restaurant's offerings shift towards specially curated dishes and award-winning sake, umeshu and craft beers. Diners will have the choice of an eight-course omakase menu (S$128), which includes scampi ochazuke (tea over rice) and A5 satsuma gyu tri tip from Kagoshima, Japan. 
Menu highlights
Regardless of the time of day, Wagatomo's offerings are underpinned by an a la carte menu of modern Japanese fusion flavours.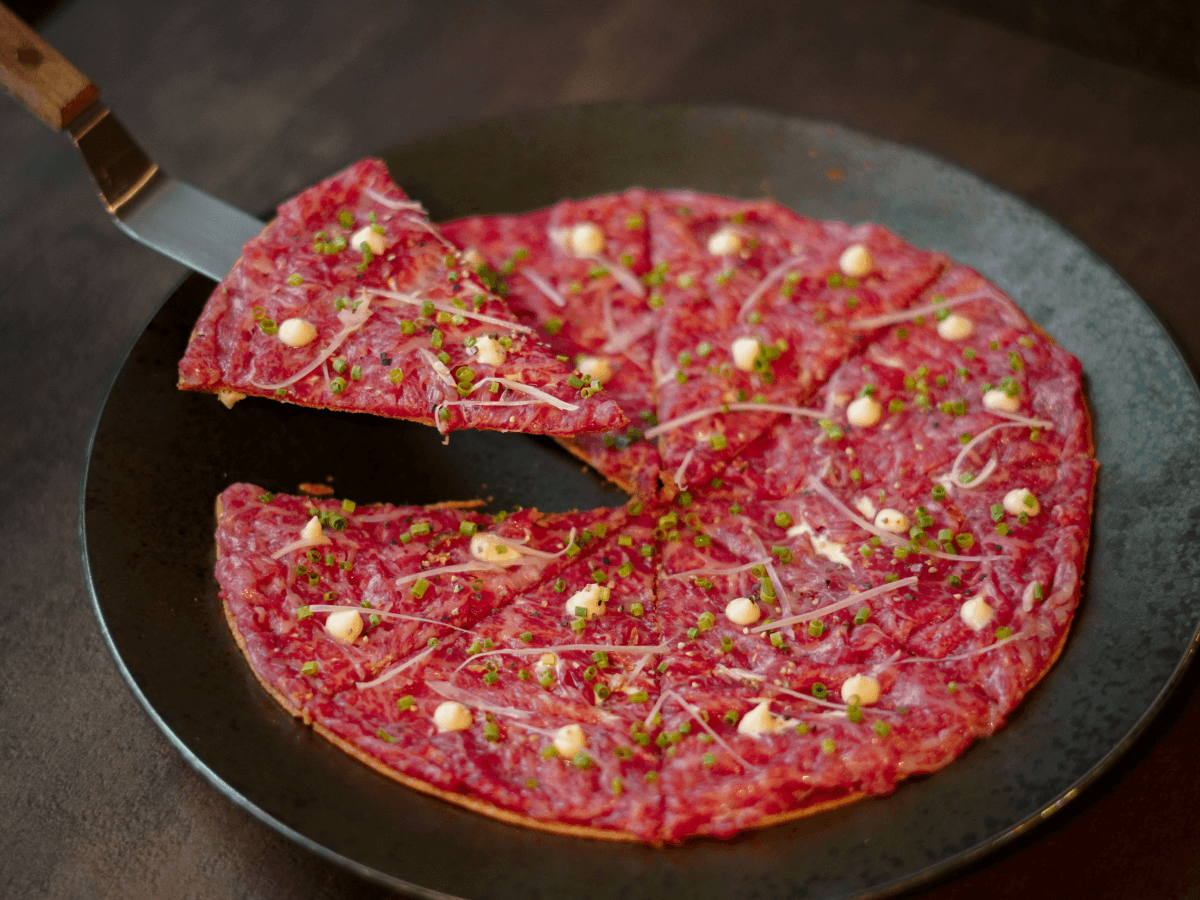 For starters, I'd suggest beginning your meal with a refreshing Momotaro tomato salad (S$16) to whet your appetite.
Then, move on to the headliners: The A5 Wagyu pizza (S$32) topped with thinly sliced wagyu, pickled myoga (Japanese ginger flower), ponzu mayo and yuzu kosho cream, as well as  raw Hokkaido scallops (S$27) soaked in light ponzu and vinegar.
Handle the pizza with care — the thin crust is wont to crumble slightly. The ponzu mayo, finely piped in little dollops atop the meat, is pleasantly tart and lifts the saltiness of the wagyu sashimi. (If you like, the sashimi can be torched aburi-style on request).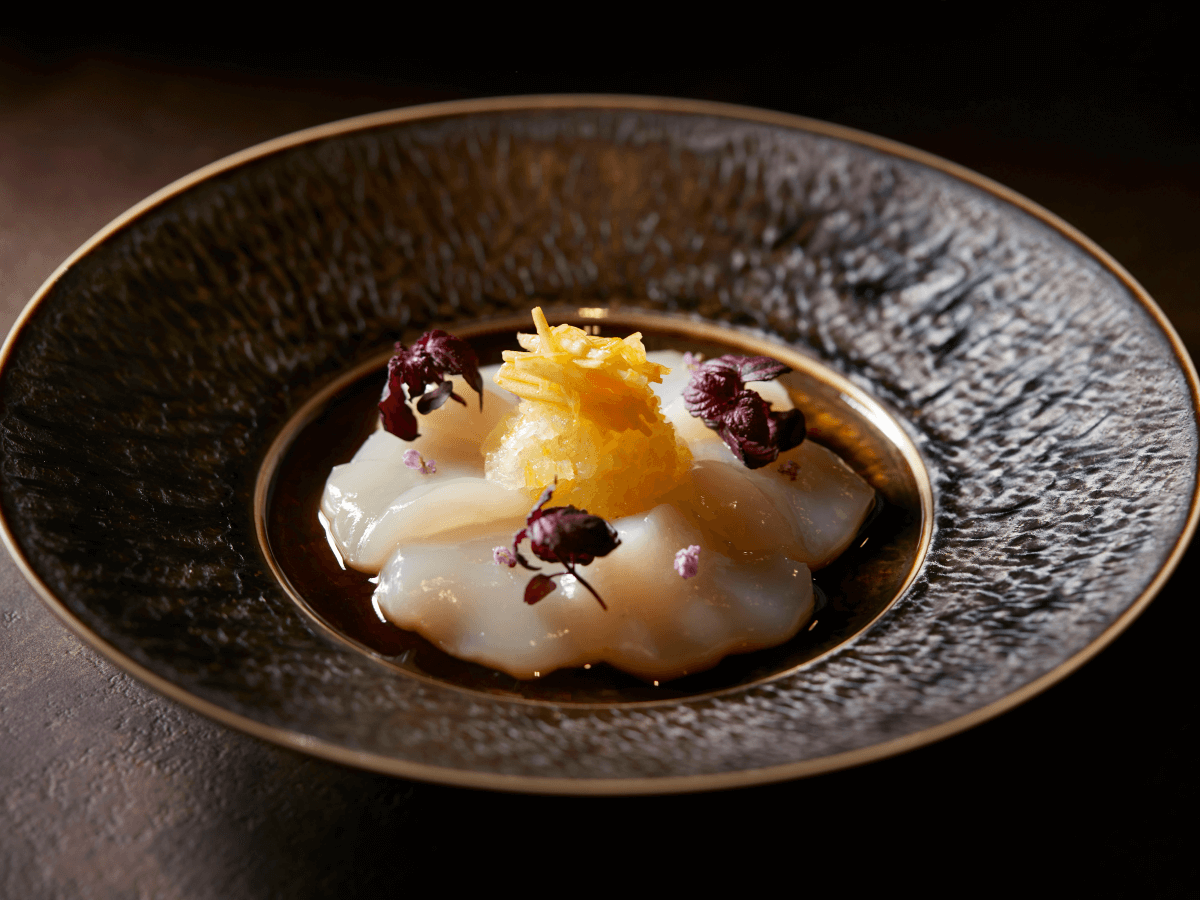 At Wagatomo, the main courses are delicately grilled with a deft hand over bincho coals and oak wood. This includes the ume miso-glazed Duroc pork chop (S$42), which comes with a side of apple fennel slaw to cut the richness of the grilled meat.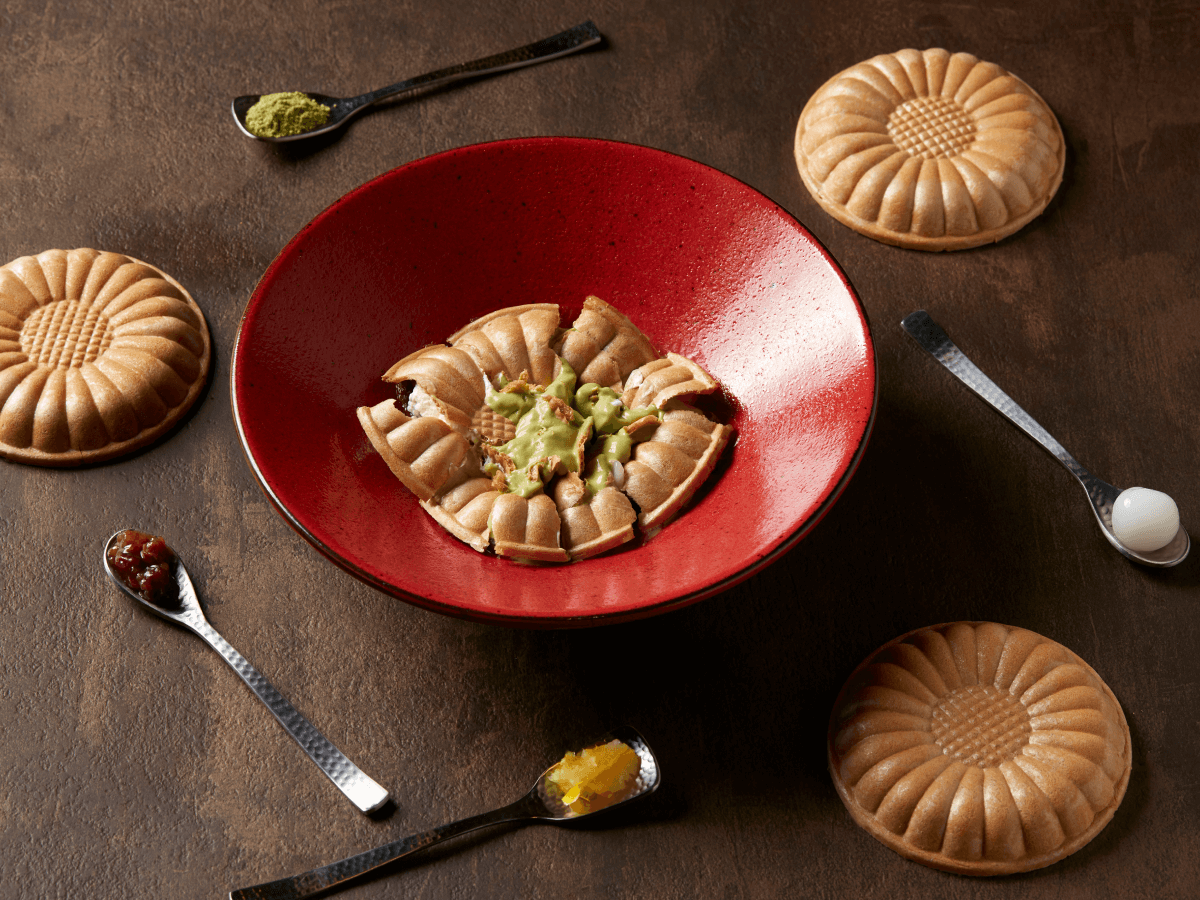 Dessert-wise, I'd go with the monaka (S$9), if you're looking for something traditional with a modern twist.
Alternatively, chef Tomo's rendition of the mille-feuille (S$12), a layered puff pastry with figs, chestnut cream and salted vanilla ice cream, is a good choice.
Book a ride to Wagatomo.
Guoco Tower, 01-12, 5 Wallich Street
Nearest MRT station: Tanjong Pagar
Open: Mondays to Saturdays (11.30am to 2.30pm, 5.30pm to 10.30pm)
Guoco Tower, 01-12, 5 Wallich Street
Nearest MRT station: Tanjong Pagar
Open: Mondays to Saturdays (11.30am to 2.30pm, 5.30pm to 10.30pm)