11 of Singapore's best laksa places foodies should hit up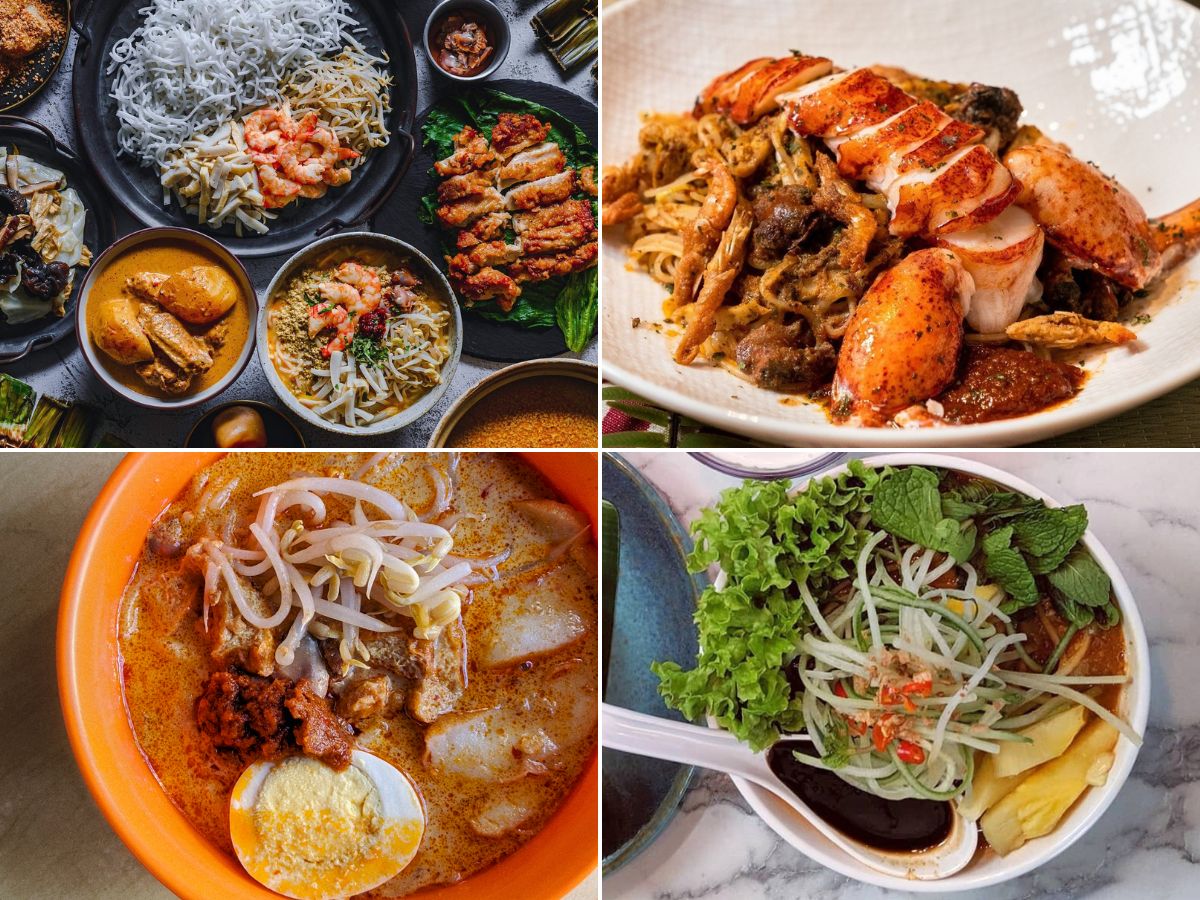 Singapore has a few dishes that can be considered its national dish. It's debatable, but the main contenders are usually chicken rice, chilli crab and, of course, laksa.
Given its popularity, it's hard for everyone to agree on where to get Singapore's best laksa. Food is a contentious subject after all, and we all have our allegiances to the numerous famous laksa icons in Singapore.
It doesn't help, too, that there are quite a few laksa varieties. There's the decadently lemak type with a coconut-based curry broth, the assam type that has a sour and spicy fish broth, Siamese Laksa, which is a hybrid between the first two and tom yum, and more.
No matter the variety you profess your love to, we can all agree on one thing — all of them soothe the soul like no other dish with warm, soupy comfort. 
If you're planning on eating your way through Singapore's best laksa stalls, we've done the legwork for you with our curated list of different styles. We know you're familiar with 328 Katong Laksa, so here are some lesser known options.
All you have to do now, is to put that stomach to work.
1. Janggut Laksa
Roxy Square, 50 East Coast Road
Open: Monday to Friday (10.30am to 4.30pm), Saturday and Sunday (9am to 4.30pm)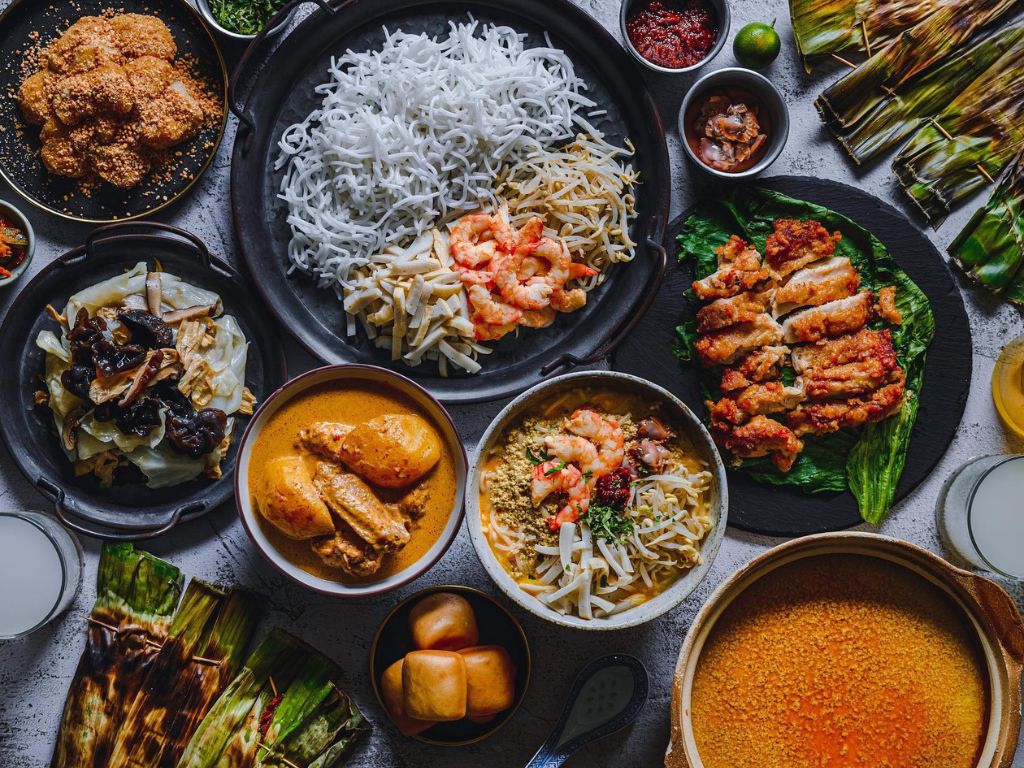 Why visit? Janggut Laksa is a heritage stall founded in the 1950s along East Coast Road. Now, there are tons of stalls in Katong that claim to be the first to serve the "original Katong laksa", and Janggut Laksa is one of them. 
While we hesitate to get in on this debate, it's undeniable that Janggut Laksa is a perennial favourite among many laksa aficionados, and serves a delicious and rich bowl of laksa. You simply can't declare that other stalls have Singapore's best version of laksa, until you tried this one first. 
Price range: $
Crowd favourites: No prizes for guessing what's the crowd favourite here. Constantly in the running for the title of best laksa in Singapore, the original Janggut laksa (S$5.50 for regular, S$7.50 for large) will hit the spot with its sapid and creamy broth. Slurp up all the rice noodles, toppings and curry in one spoonful for the best experience.
2. Yishun 928 Laksa
928 Yishun Central 1, 01-155
Open: Monday to Saturday (7.30am to 6pm)
Why visit? Yishun might be known for many things, having landed itself on the news for unsavoury instances that even caught the attention of streaming giant Netflix. However, this northern neighbourhood is also known for its thriving food scene, and it is where you can find Yishun 928 Laksa — one of Singapore's best laksa options, in our opinion.
Differing from the usual lemak Katong-style broth, this Yishun stalwart draws long queues for its lighter and creamier style of broth. 
If there's a reason for you to brave the infamous 'hood of Yishun — speaking as a Yishunite myself — it's this bowl of heaven.
Price range: $
Crowd favourites: This unassuming laksa stall only sells one item, which you can customise in terms of the size, addition of toppings and type of carb. Its basic bowl of laksa (S$3.30) is good enough, boasting a generous amount of ingredients such as cockles, egg and taupok in a comfortingly balanced and aromatic broth.
3. Wei Yi Laksa & Prawn Noodle
Tanglin Halt Food Centre, 01-20, 48A Tanglin Halt Road
Open: Tuesday and Wednesday, Saturday and Sunday (5.30am to 12.30pm)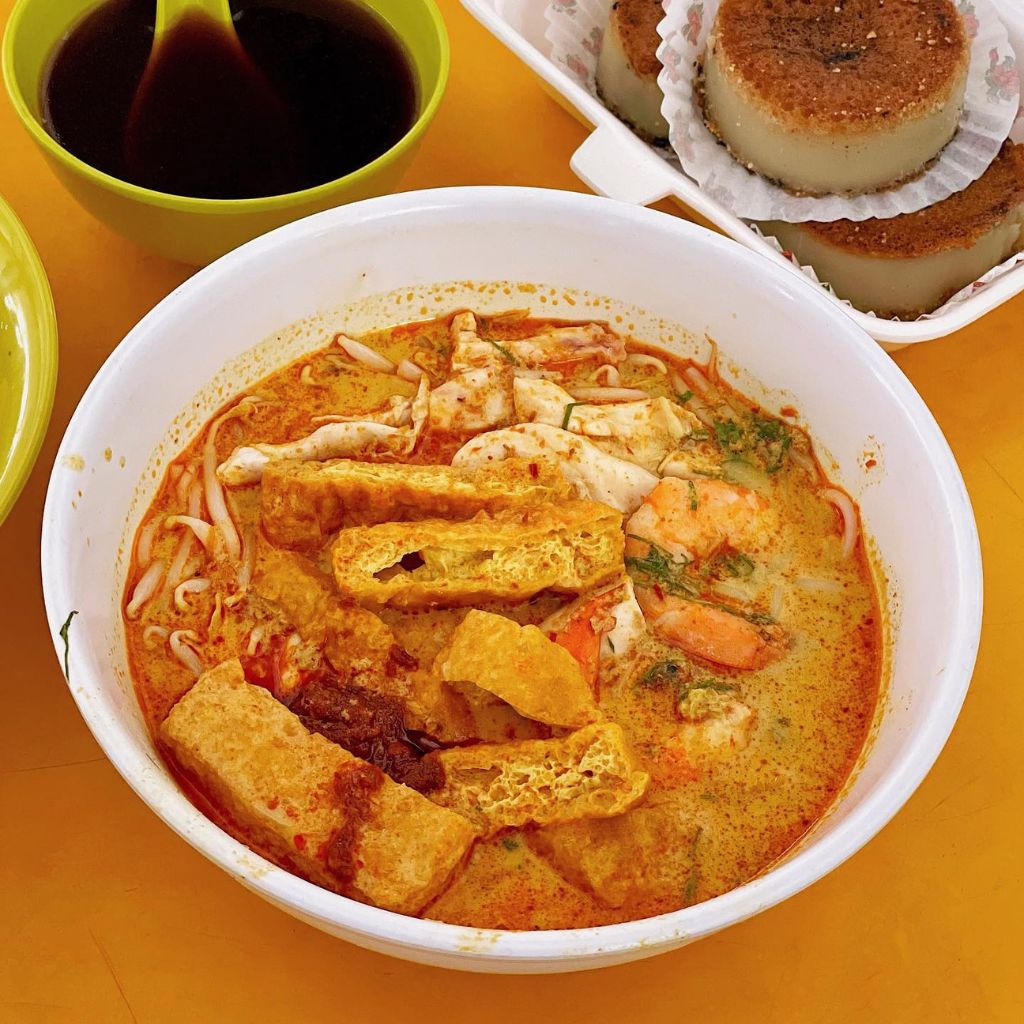 Why visit? We've all heard the hubbub about Tanglin Halt Market & Food Centre's impending demise. It has been slated for redevelopment since 2021, but its closure has been repeatedly delayed. Recent news has confirmed that it'll be demolished from 2024.
If you must head down to say goodbye, make sure you try one of its most popular stalls, Wei Yi Laksa, which has been open for more than three decades. 
You can make your own judgments on whether the stall serves one of the best bowls of laksa in Singapore, but the snaking queues that form as early as 5.30am should be indicative enough.
Price range: $
Crowd favourites: As its name suggests, Wei Yi offers laksa (from S$4) and prawn noodles (S$3). You can choose from various combinations of ingredients to customise your bowl of laksa, which includes chicken, prawn, cockles and fried bean curd. The gravy here doesn't have coconut milk and is lighter than most, so if you prefer that, this stall is for you.
4. Jelebu Dry Laksa
VivoCity, 02-48, 1 HarbourFront Walk
Open: Monday to Sunday (11.30am to 10pm)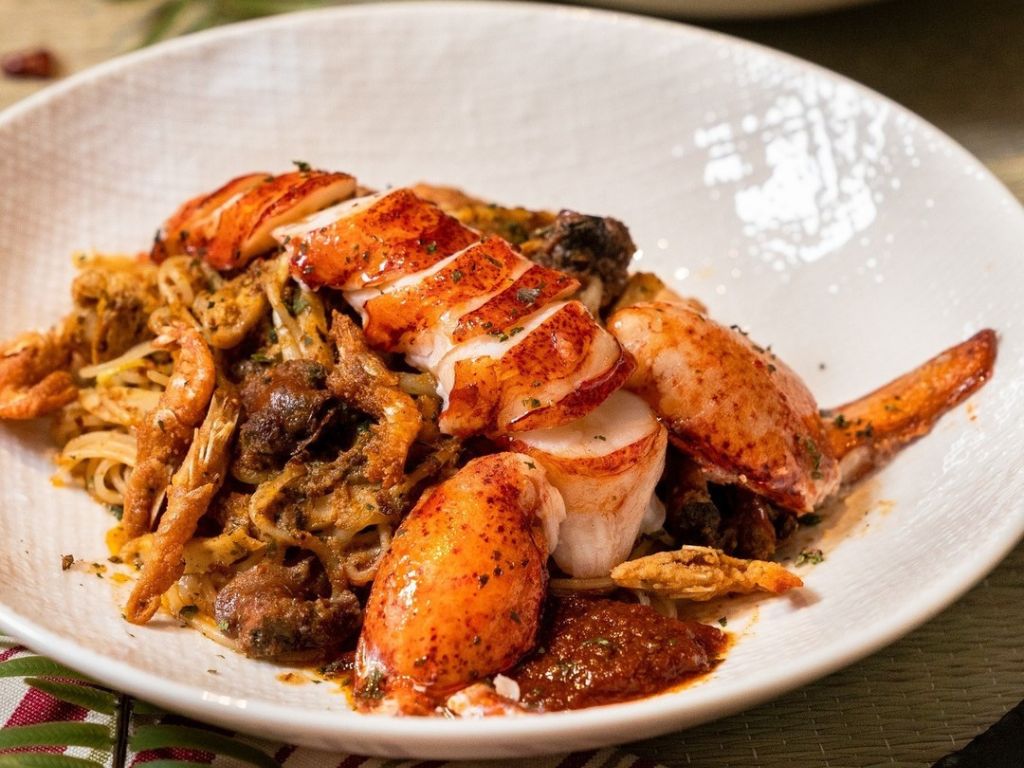 Why visit? Dry laksa is a relatively new discovery for many Singaporeans. While this stir-fried rendition has always existed, it has never quite garnered so much attention until Jelebu Dry Laksa exploded onto social media.
The concept headed by chef Renee Tang had humble origins as a home-based business, but eventually caught the eye of homegrown F&B specialist Tipsy Group, culminating in a joint venture at VivoCity in 2022.
This is for the more adventurous eaters who are looking for something unconventional, other than the usual suspects under the Singapore's best laksa list.
Price range: $$
Crowd favourites: If you ask anyone what's the signature dish here, it'll obviously be the  Jelebu dry laksa (from S$13). 
The addictive stir-fried dish is filled with umami, thanks to the richness of its rempah. It is available with a variety of ingredients, such as crispy squid (S$14) and grilled prawn (S$18). Feeling bougie? Go for the butter poached lobster (S$38 for half, S$56 for full).
5. Penang Kitchen
Far East Plaza, 03-89, 14 Scotts Road
Open: Tuesday to Sunday (11am to 8.30pm)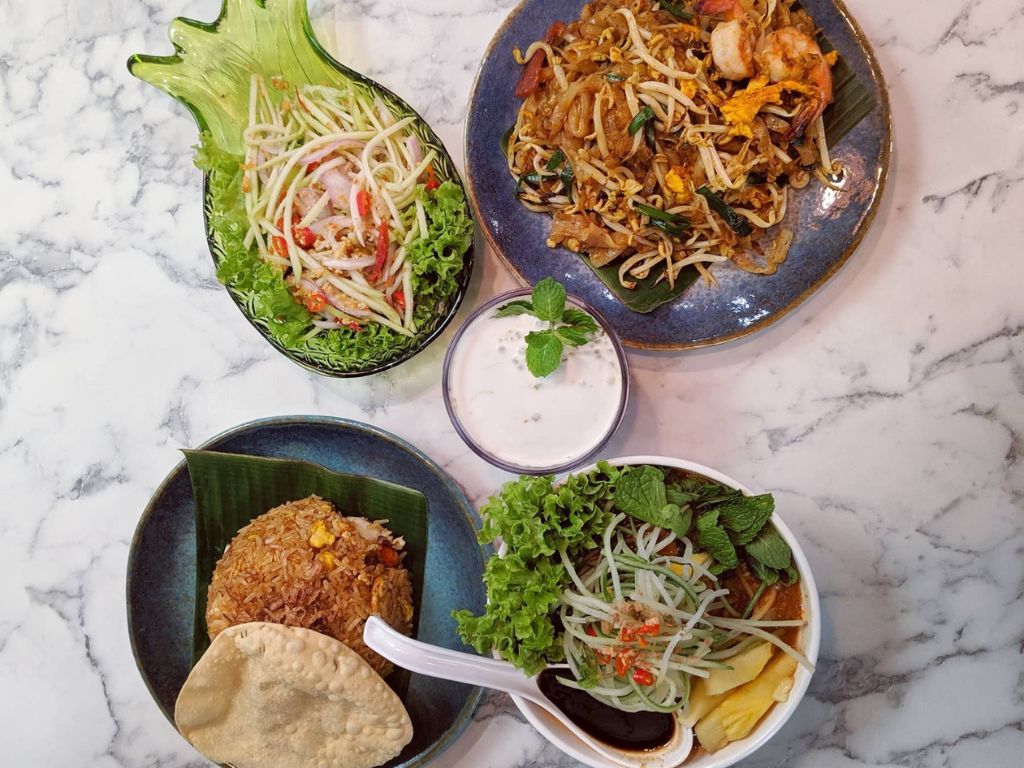 Why visit? Penang's rendition of laksa, the assam laksa, is a piquant dish of rich and tangy fish broth, opening the palate to flavours of sweet, sour, spicy, and savoury. 
Usually consumed any time of the day, it comprises rice noodles topped with ingredients such as shredded boiled fish, torch ginger flower, pineapple, sliced cucumber, onion, and mint leaves.
We recommend heading to Penang Kitchen to try not just the laksa, but also other authentic Penang delicacies, including nasi goreng and char kway teow. 
Price range: $$
Crowd favourites: Definitely try the sweet-and-sour Penang-style assam laksa (S$10), which is light but a flavour bomb all the same. While there, you can also dig into its rich prawn noodles soup (S$10) and share the belachan chicken wings (from S$8) with your friends.
6. George Katong Laksa
307 Changi Road
Open: Monday to Sunday (8am to 3pm)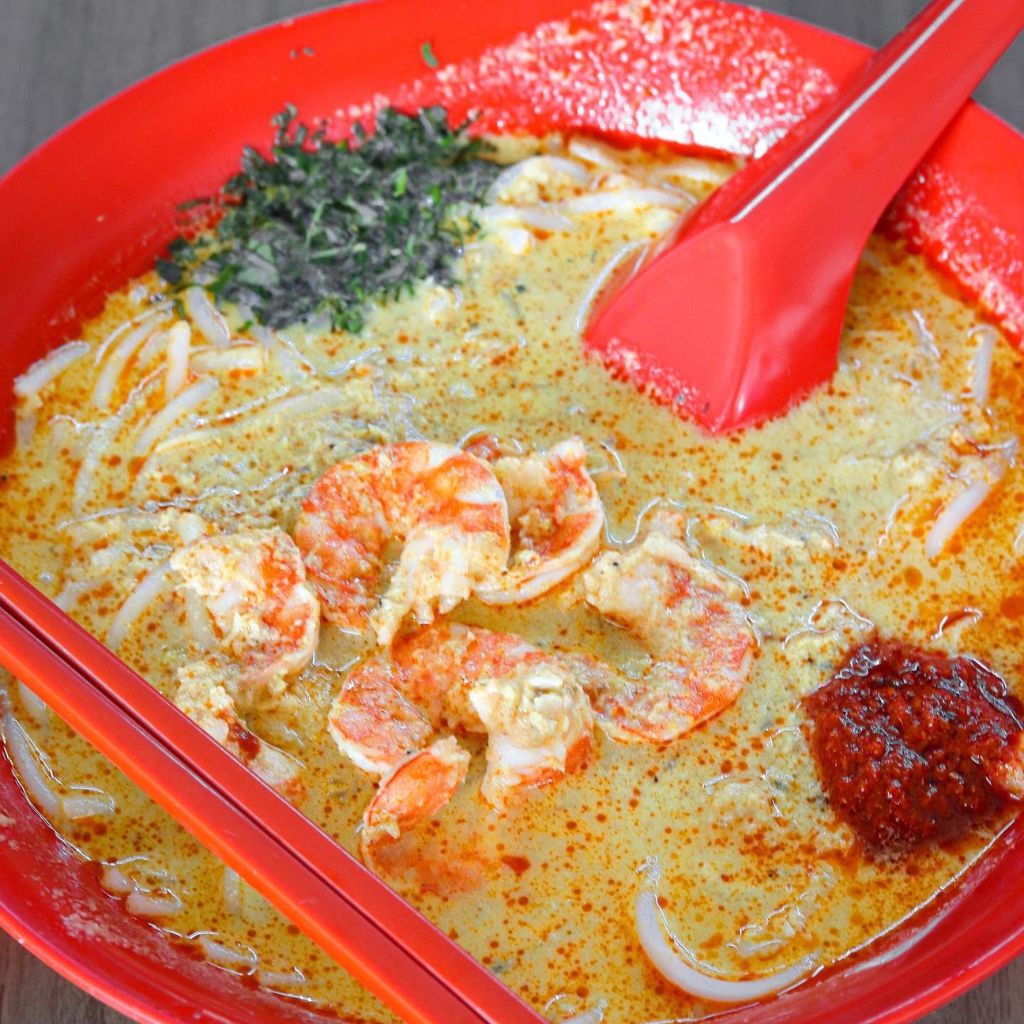 Why visit? While it bears the name of Katong in its signboard, this stall isn't actually located in the location. Instead, it can be found along a stretch of quaint shophouses located between Eunos and Kembangan MRT stations.
It is a bit of a hidden gem compared to other big names such as 328 Katong Laksa or Janggut Laksa, but don't let its (comparative) lack of fanfare fool you. 
The stall was started by George's father more than half a decade ago, who purportedly learnt the recipe from the founder of Janggut Laksa. Definitely a contender for the Singapore's best laksa list.
Price range: $
Crowd favourites: Some discerning foodies consider the laksa here to be one of the best versions of Katong laksa you can find in Singapore. Priced from S$5, each bowl has a healthy helping of fish cakes, prawns and cockles, soaked in a complex and thick broth.
7. Sungei Road Laksa
27 Jalan Berseh, 01-100
Open: Thursday to Tuesday (9.30am to 4pm)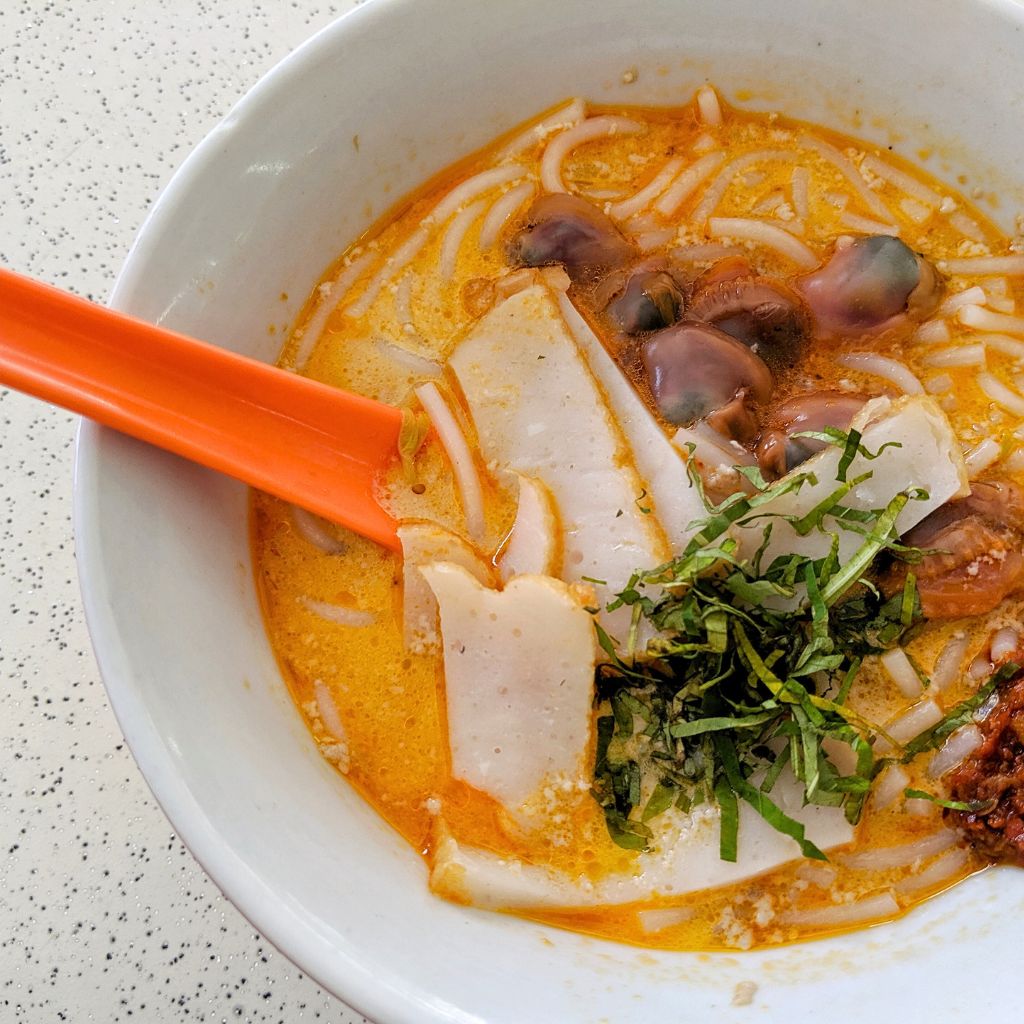 Why visit? Sequestered in a tiny coffee shop in the middle of Jalan Besar, this stall is a bit of an inconspicuous gem, and it's easy to miss it if you're not paying attention.
But if you do take notice, you'll see a sizable lunch crowd there, which sometimes eclipses even that of some popular stalls at the nearby Berseh Food Centre.
This humble stall might not look like much, but it's known by many as one of the go-to spots when you're on the hunt for Singapore's best laksa places. It serves up a lighter but equally rich rendition of the broth popularised by its Katong compatriots.
Price range: $
Crowd favourites: Hordes of laksa fanatics swarm this establishment for the one item, its signature laksa (S$4), which features a lighter and creamier broth that allows the rest of the aromatics and spices to shine.
8. Guang Fa Laksa
Havelock Road Cooked Food Centre, 01-08, 22A Havelock Road, 
Open: Monday to Saturday (8am to 1.30pm)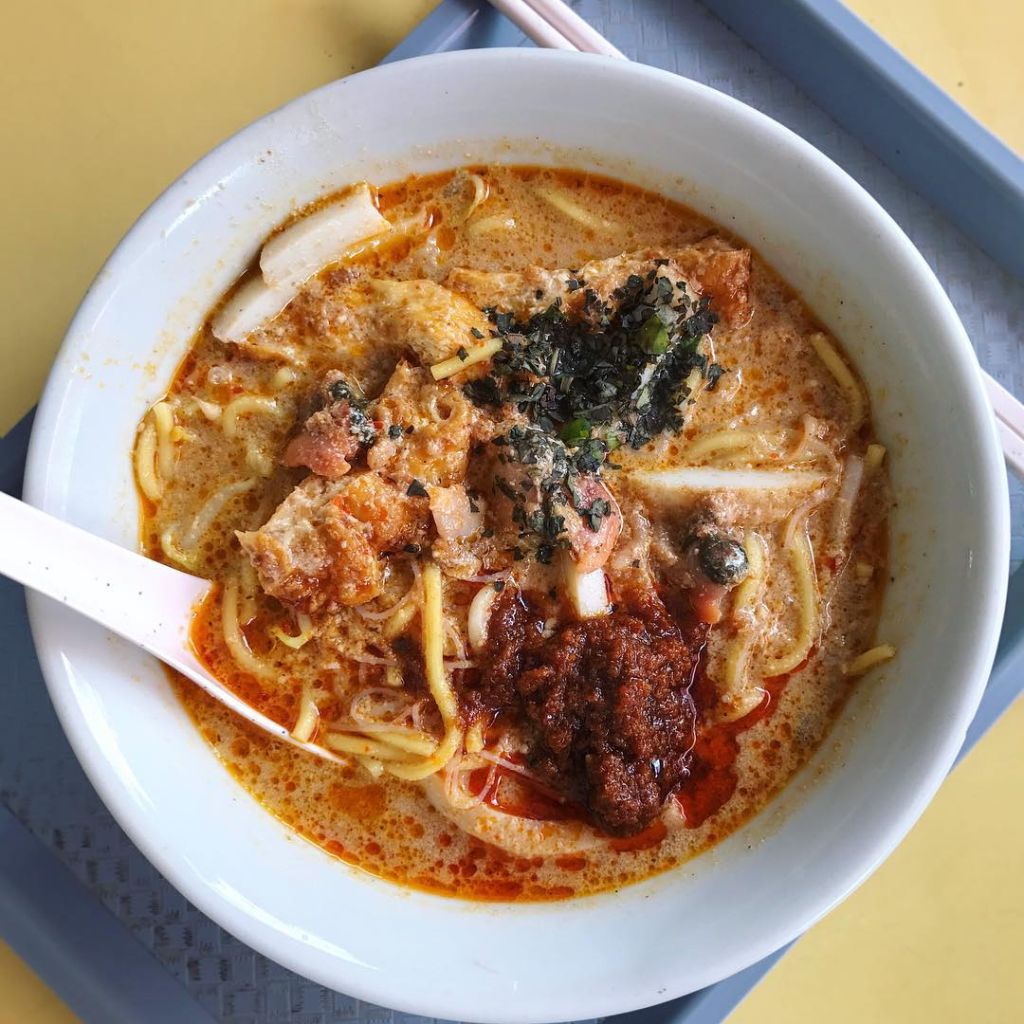 Why visit? It's fair to say that Guang Fa Laksa isn't the most recognisable name when it comes to listing the stalls that serve Singapore's best laksa. But that's understandable, since it's housed in the under-the-radar Havelock Road Cooked Food Centre.
That said, this cult-favourite has built up quite a following for itself, as scores of regulars flock down to the stall just to wait in line for its cockles-filled signature.
Price range: $
Crowd favourites: There's the usual laksa (S$4/S$5) up for grabs — a generous bowl of fragrant laksa broth topped with your typical laksa ingredients. However, we recommend the unique only cockles laksa (S$5/S$6) if you really love your hum — it's a flavourful, indulgent bowl that will perk you right up.
9. House Downstairs
Ulu Pandan Community Club, 01-03, 170 Ghim Moh Road
Open: Monday to Sunday (9am to 4.30pm)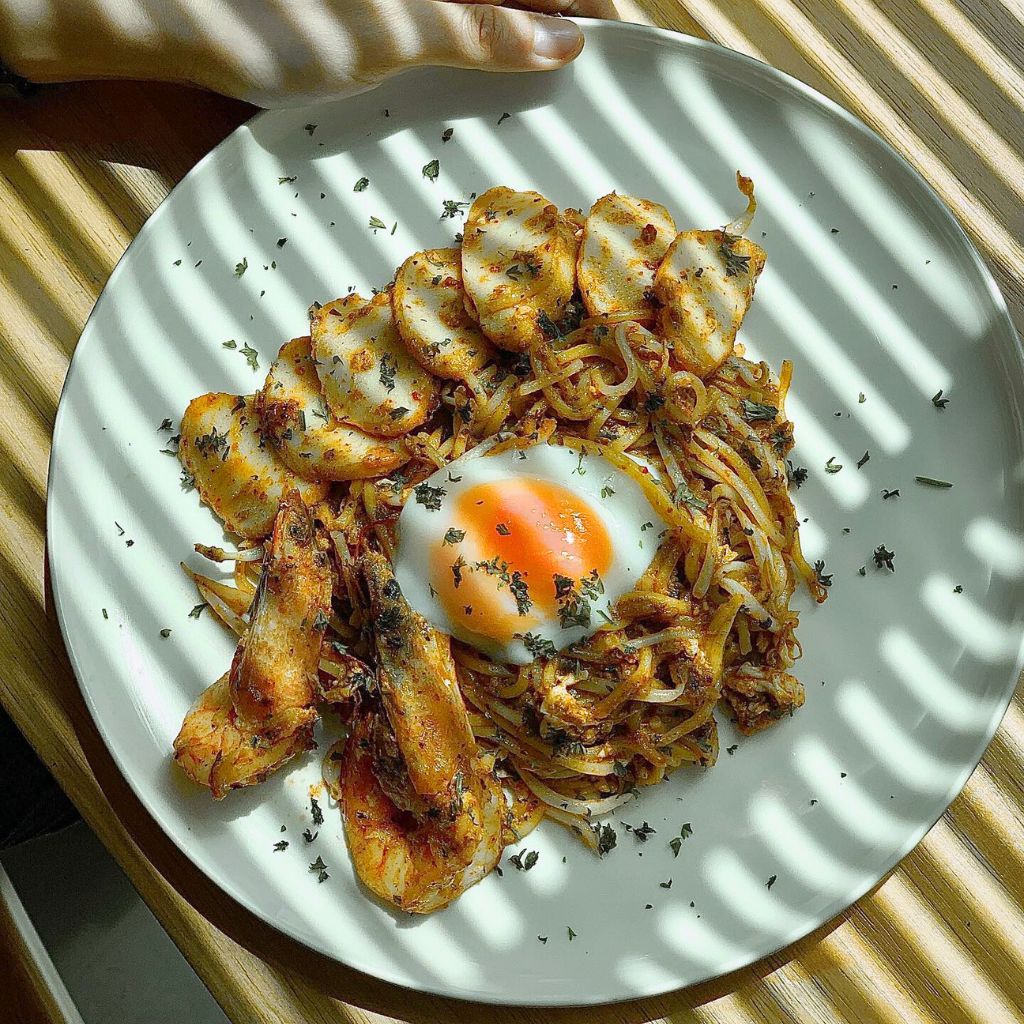 Why visit? While most of the curation deals with rustic and old-school coffee shop stalls, House Downstairs can be seen as a bit of an unusual inclusion in a list for Singapore's best laksa destinations.
Make no mistake, this dreamy and cleanly minimalist cafe near Ghim Moh is a worthy entrant, for it whips up a mean plate of dry-style laksa goreng. Who knew you could get such sedap noodles while enjoying a gorgeous Scandi-minimalist vibe like this?
Price range: $$
Crowd favourites: The laksa goreng (S$17) is undoubtedly one of the signatures that put House Downstairs on the map, but the cafe also excels in other elevated Asian-fusion dishes, such as the moreish scallions pancake (S$7) and Korean riceball (S$9).
10. Granny Q Penang Laksa
Pop-up at Bistro Bytes at i12 Katong, 02-12/14, 112 East Coast Road
Open: Tuesday to Sunday (12pm to 8pm)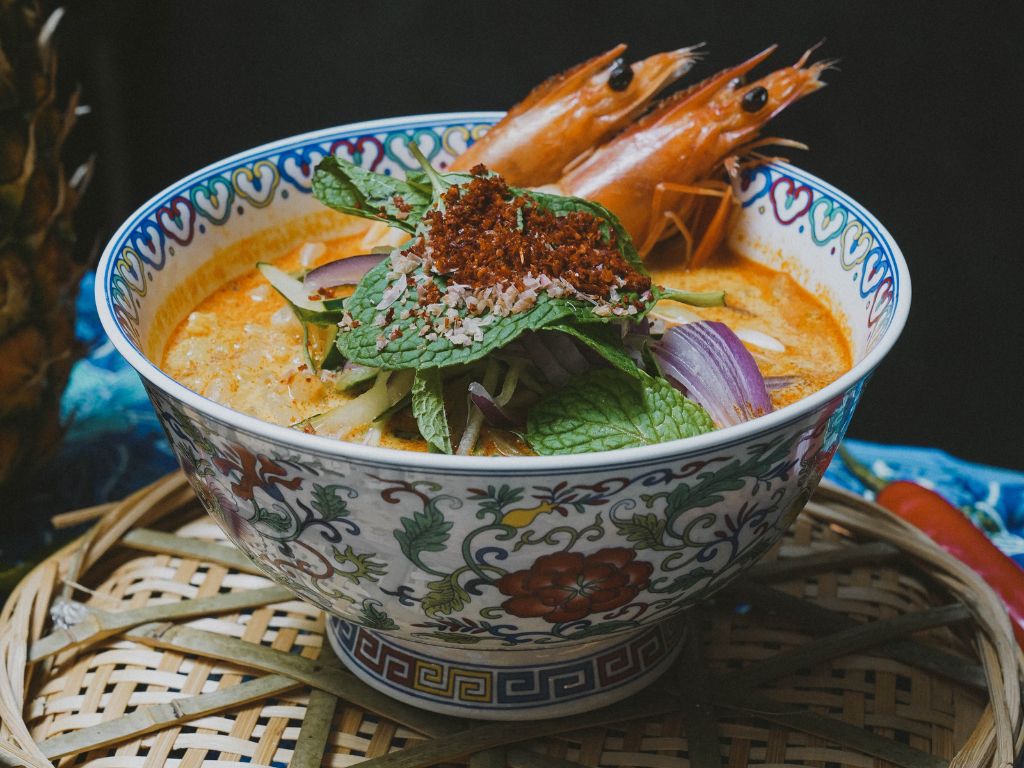 Why visit? A famous Penang brand that's brought in as a pop-up by reputed F&B expert, Proper Concepts, you won't find any tangy assam broth here — strangely enough — despite its name alluding to its geographical roots.
Instead, the relatively new Granny Q actually gained popularity for serving a red-style broth influenced by the Nyonya-Thai style of laksa. It's spicy and rich with coconut milk, not too dissimilar to Singaporean laksa. It will be operating as a pop-up at Katong, home to some of Singapore's best laksa options, from Aug 3 until Oct 29.
Price range: $$
Crowd favourites: The family-run business uses an original century-old recipe that was first created by the Heng family's grandmother in the 1920s. 
Each bowl of signature GQ laksa (S$8.80 for poached tilapia, S$9.80 for fried tilapia) is served with rice noodles, tilapia, prawns, and a heap of punchy Penang hei-ko (prawn paste) to give it that extra oomph of umami.
11. D'Laksa
Multiple stores islandwide 
Open: Operating hours vary across outlets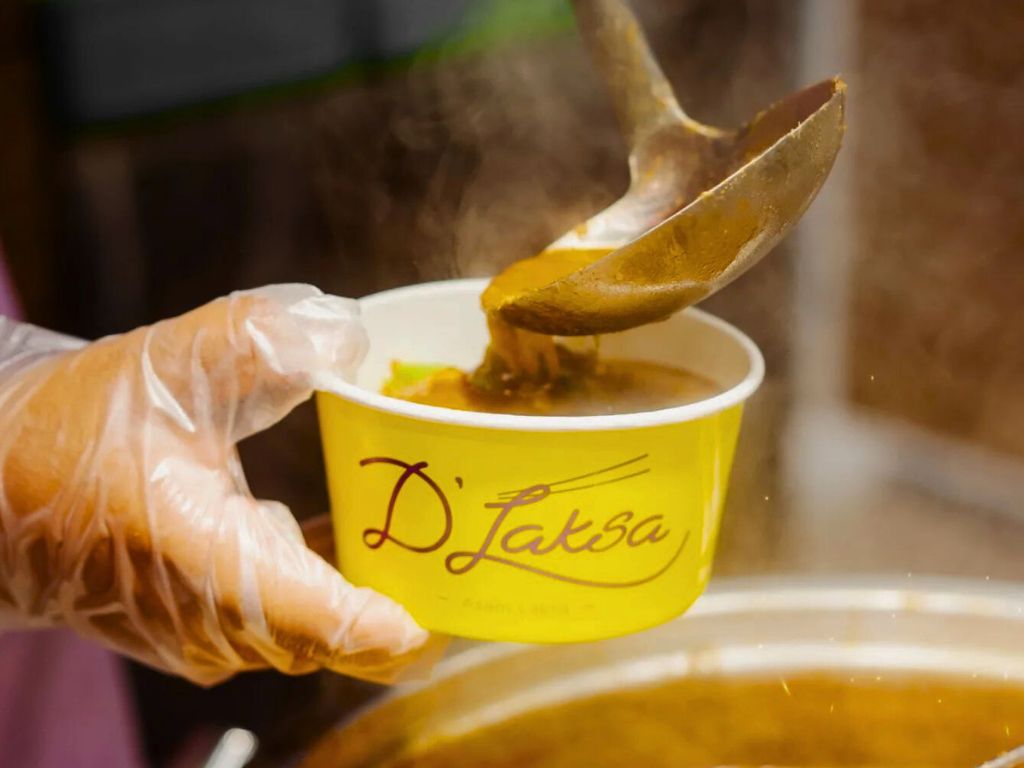 Why visit? D'Laksa is an intriguing brand. Founded in 2012 in Johor Bahru, its speciality actually lies in throwing together an appetising bowl of Penang-style assam laksa, because Penang is the owner's birthplace.
Since its launch in Singapore in 2017, the brand now has three outlets islandwide, conveniently found in heartland malls in the north, north-east and west of Singapore.
Price range: $
Crowd favourites: Sure D'Laksa also serves up other assam dishes and rojak, but it'll be egregious not to get yourself a bowl of its signature assam laksa (S$5). It's a hearty sweet-and-sour medley of spices that is perfect for those rainy days.