Review: Two Men Bagel House is just the brunch place Joo Chiat needs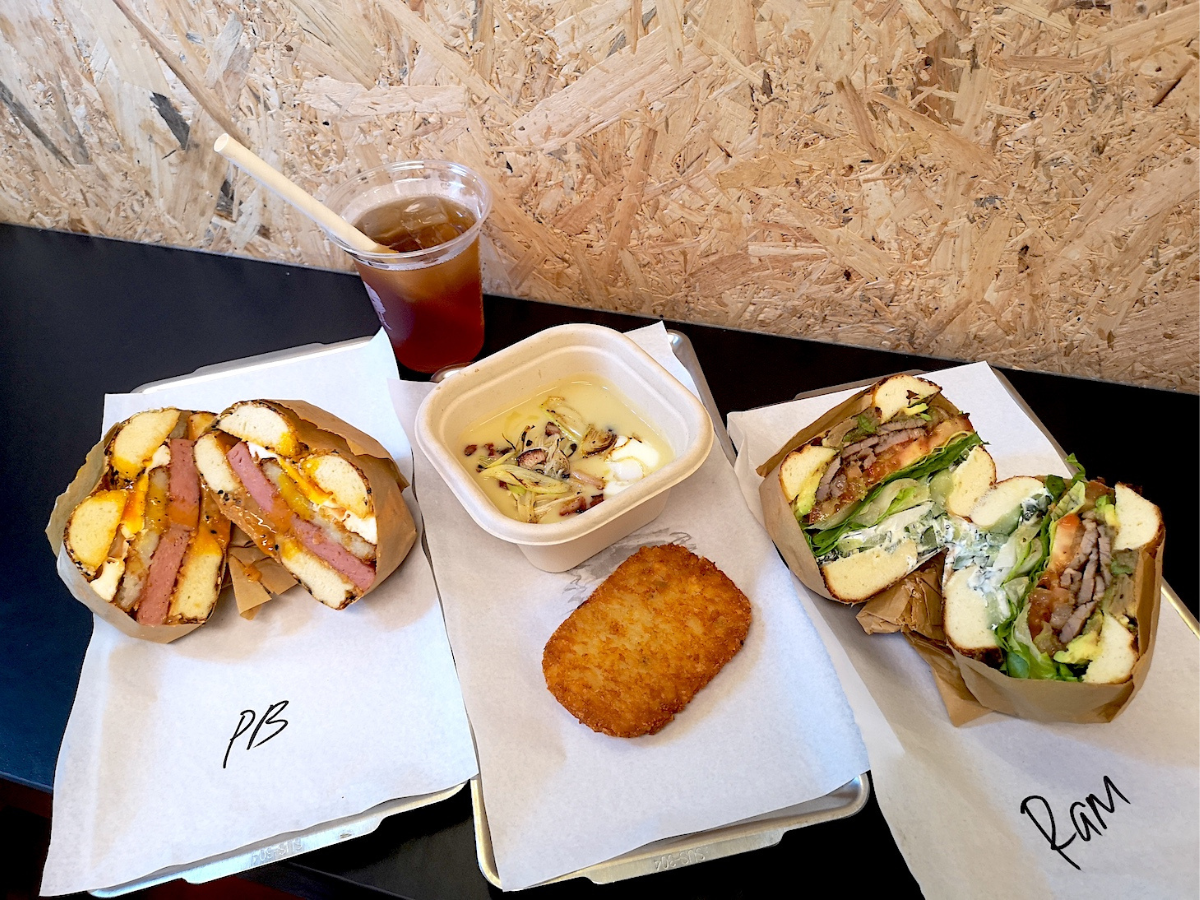 Two Men Bagel House has opened its fourth outlet in the neighbourhood of Joo Chiat
The menu comes with a handful of new signature bagel-wiches, such as the rammstein, with cuts of grilled lamb shoulder 
Service is, as expected, friendly and the atmosphere fun yet laidback
In a food-obsessed country like Singapore, there are plenty of local breakfast or brunch options. But anytime a bagel is mentioned, there's one name that comes to mind right away — Two Men Bagel House. 
In April this year, Two Men Bagel House opened its fourth outlet in the hipster neighbourhood of the east, at Joo Chiat.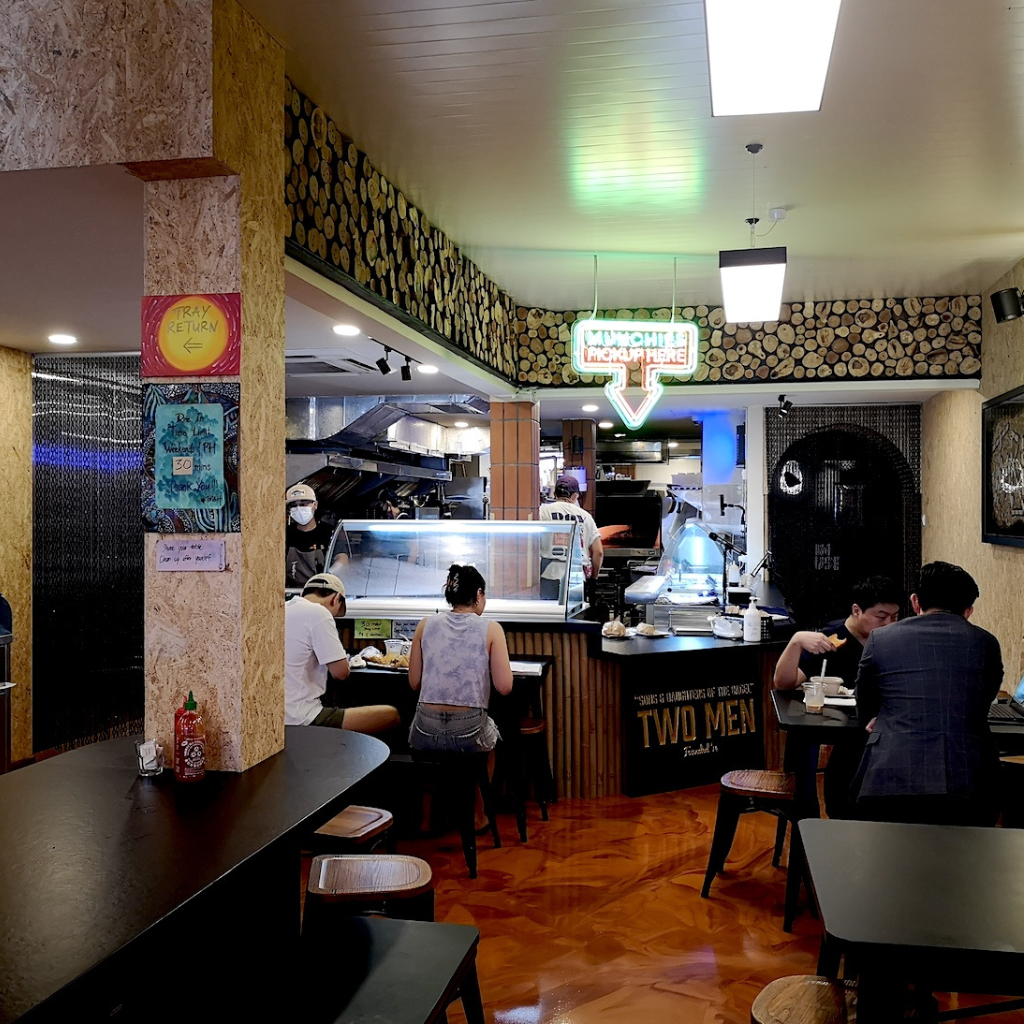 The outlet, which observes the same hours as the rest of its other stores, has been given a facelift from its previous cafe tenant — it sports a striking marbled orange epoxy floor and chipboard walls. 
Complete with a neon sign, chain curtains, hand-drawn signs, framed artwork and Morissey over the speakers, the Two Men Bagel House Joo Chiat outlet evokes a certain nostalgia of diners of the past.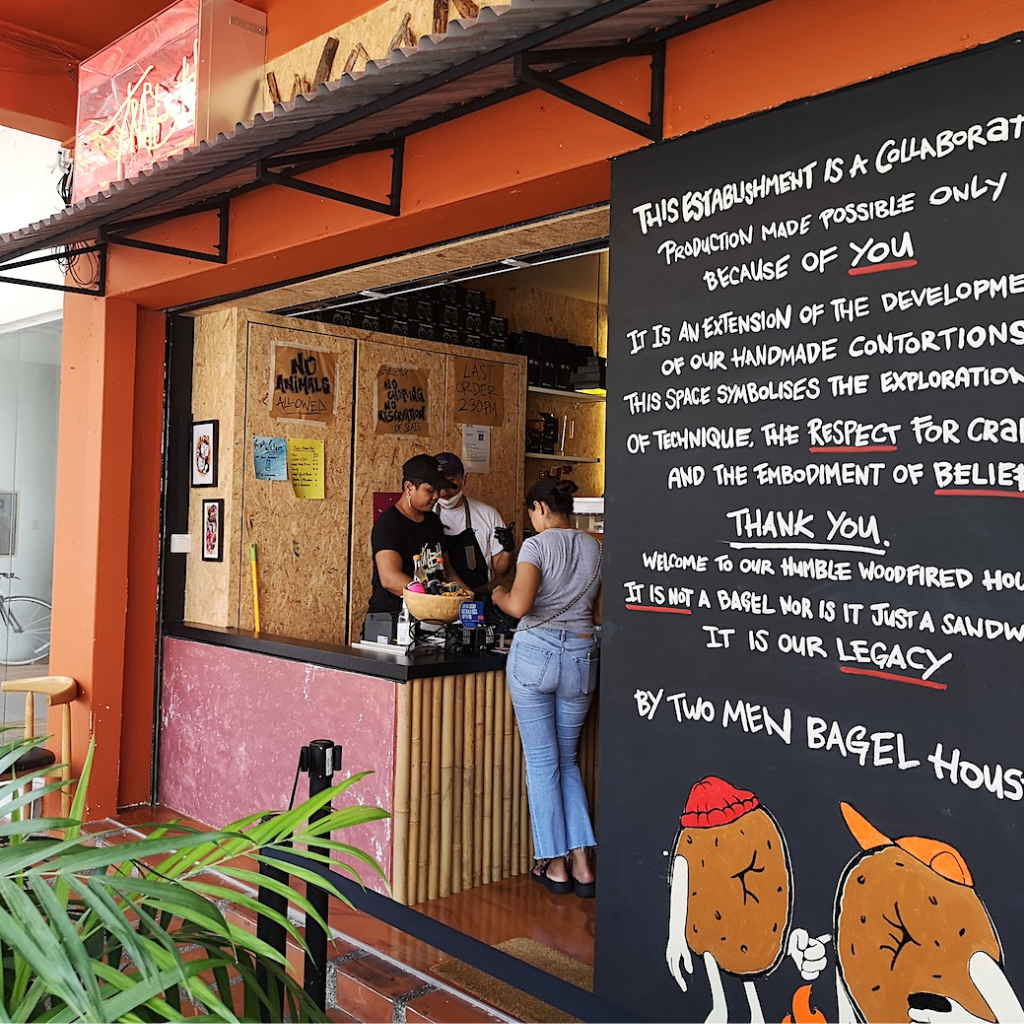 Two Men Bagel House is an independent, Singapore-born eatery started almost a decade ago by Jereborne Lam and Jerome Lam. (And no, they aren't brothers.) 
In addition to making its bagels daily, the Bagel House's distinct branding inspired by hip-hop and skate culture as well as collaborations with like-minded people has earned them the cool kids badge.
It has also earned that title, in part, to its genre-defying bagel-wiches — generously stuffed bagels with unexpectedly good sweet and savoury combinations that you won't find anywhere else.
Although it's the newest member of the Two Men Bagel House family, this outlet in the east is not short on good vibes and flavour.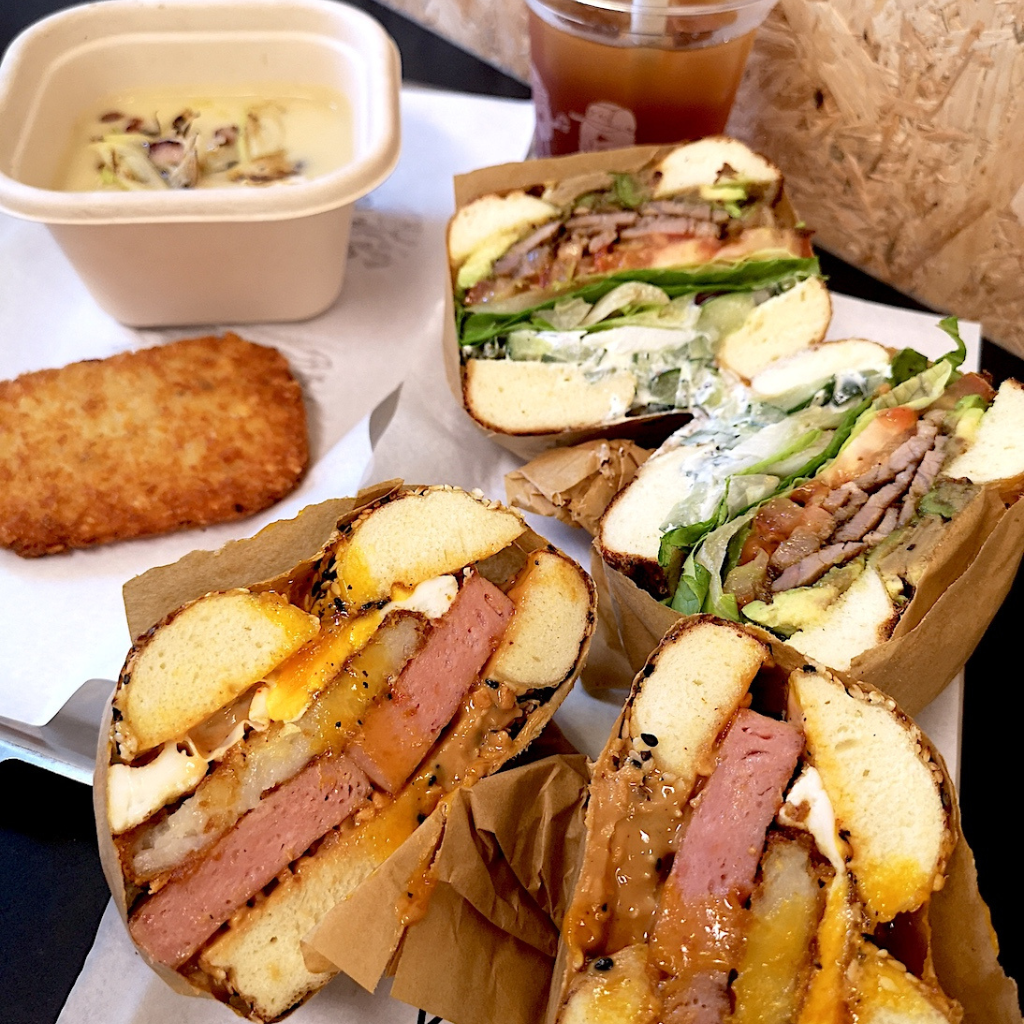 There was a comfortable-sized crowd on our visit on a weekday afternoon, with a steady stream of customers. Some ordered bagels to go and some had theirs seated. 
The store has kept to the same format of classics and signatures (unique to the location), sides, and the option to either buy bagels on their own — such as the buah keluak bagel (S$5) that's made only for Joo Chiat — or build your own bagel-wich.
We appreciated that what you see is what you get, with no unscrupulous compromise on portion or taste.
Two Men Bagel House is good at what it does, which is making the most interesting bagel-wiches you can find in the city. To check on consistency, we got one classic and one Joo Chiat signature to try. 
The personal best (S$17) is something regulars should be familiar with. It's an upsized breakfast bagel-wich comprising spam, a sunny side up, hash brown, chunky peanut butter and spicy aioli. And to hold it all together, we opted for a sesame bagel.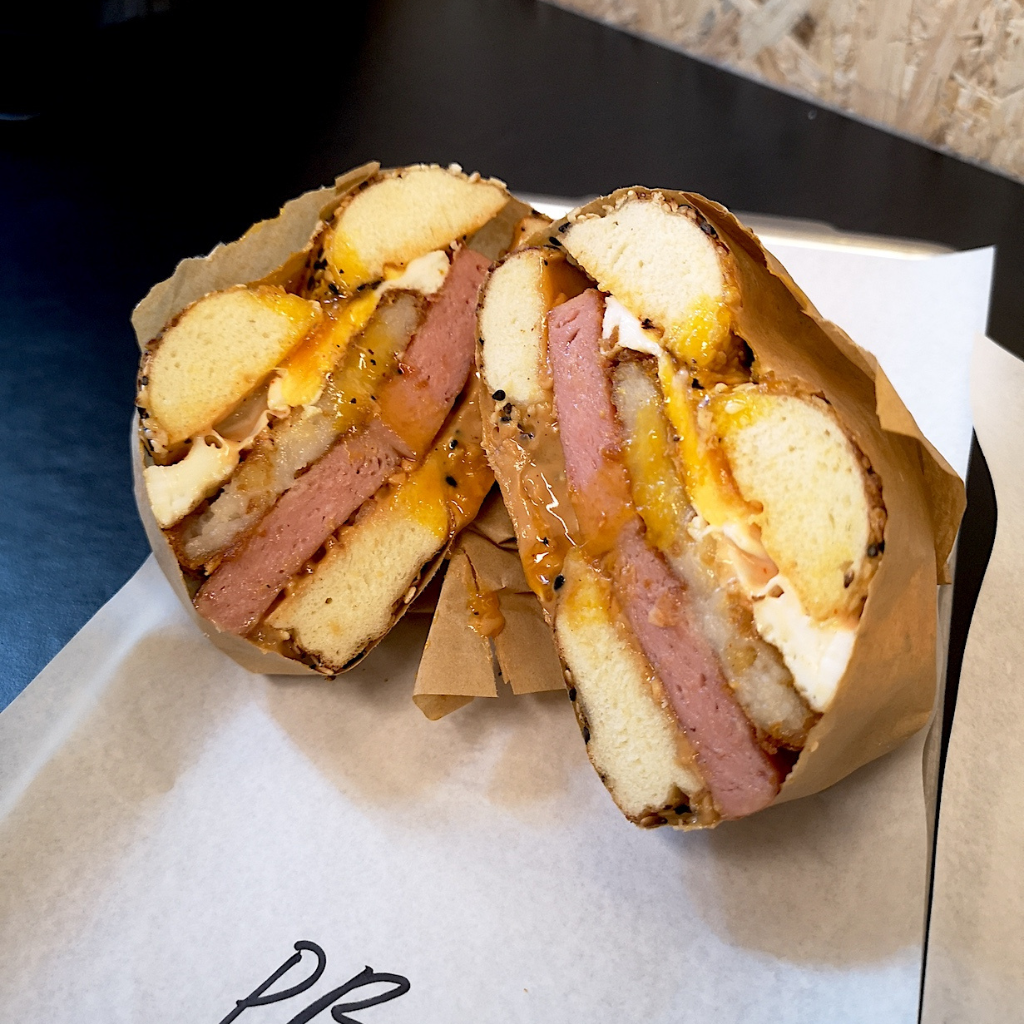 The peanut butter was the star of this combination, providing an added creaminess to saltiness of the spam and slight spiciness of the aioli. It got us wondering what other savoury foods peanut butter could be used in. 
Another staple on Two Men Bagel House Joo Chiat's menu is the leek and potato soup (S$10) with chunks of leeks charred till soft, bits of in-house maple bacon, a soft boiled egg and a crispy hash brown on the side.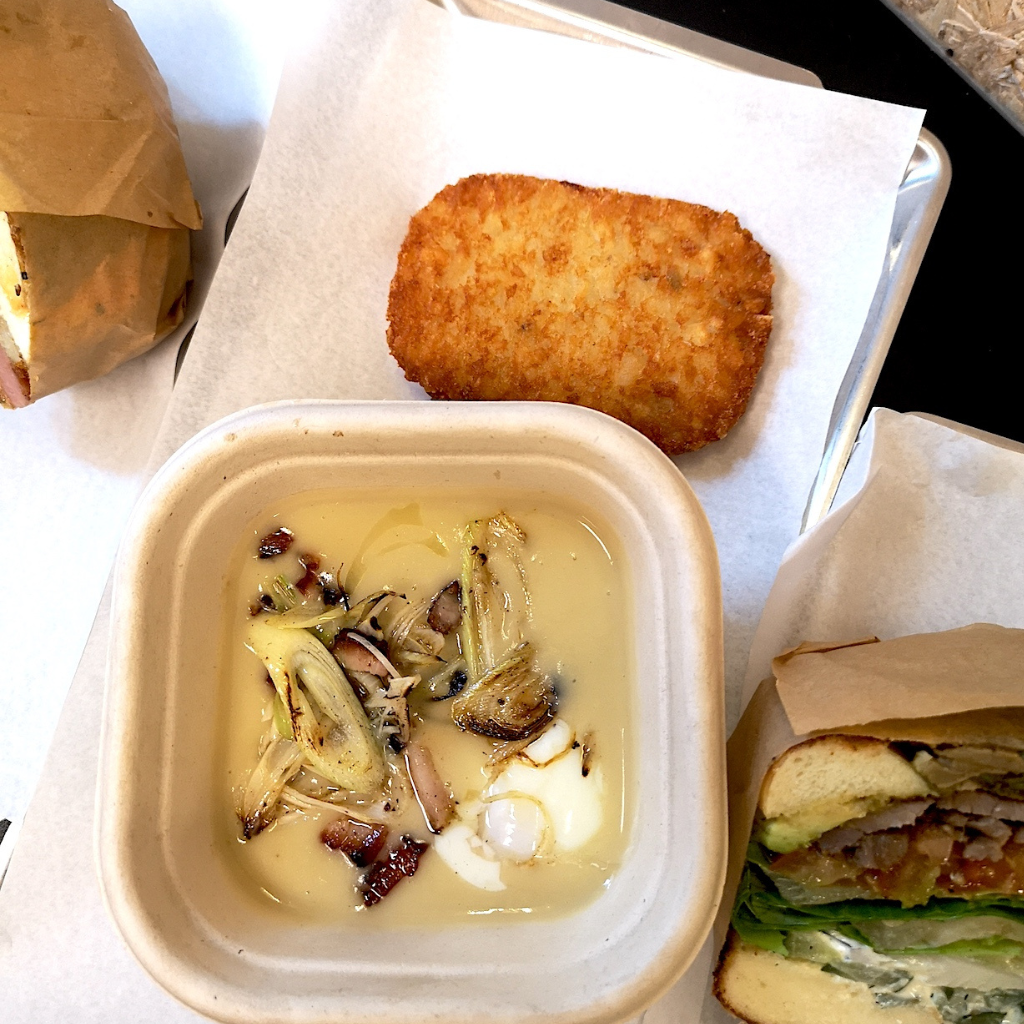 With so many options to choose from, it's easy to dismiss a side dish simply named 'soup' on the menu. 
But we'd definitely recommend this flavour-packed moreish bowl of warm thick soup that goes especially well with a freshly fried hash brown. 
We opted for the rammstein (S$22.50), a Joo Chiat signature on a plain bagel.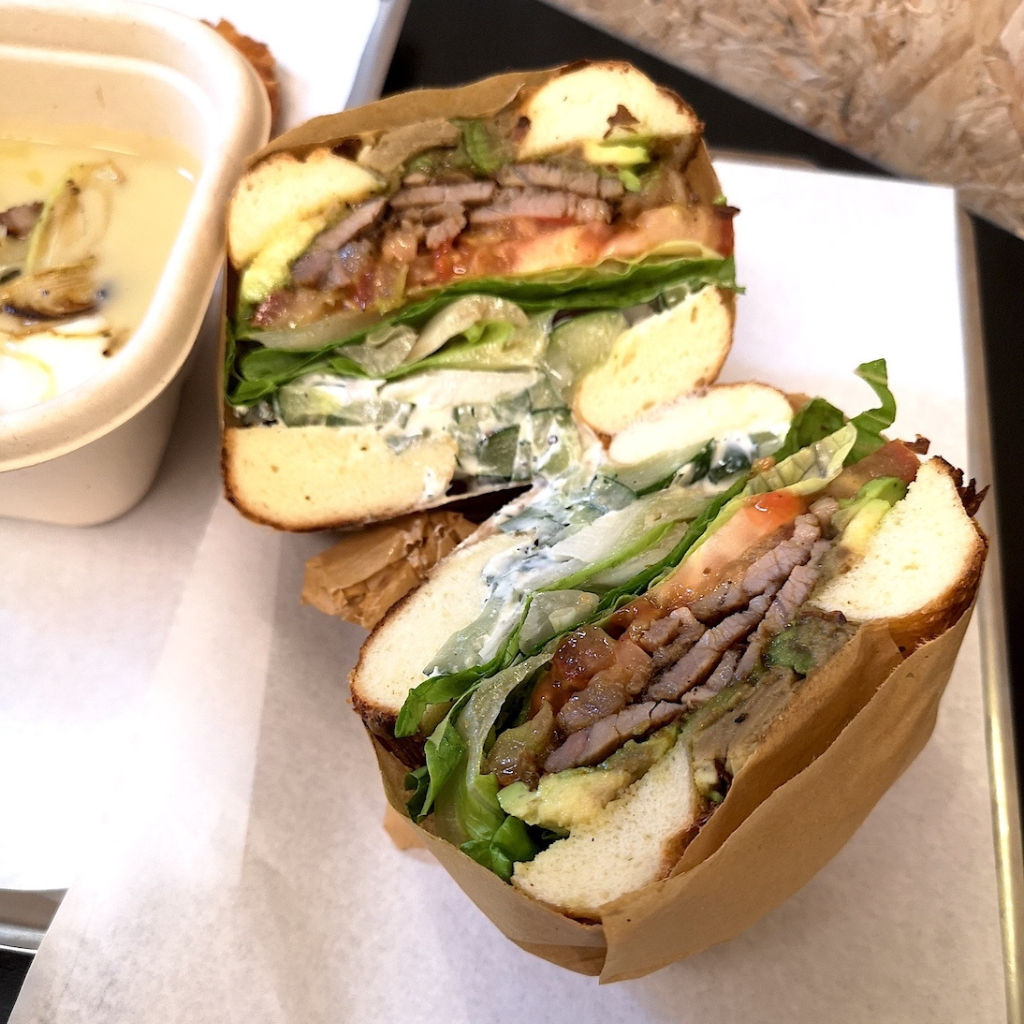 For a bagel-wich that features a grilled lamb shoulder with ras el hanout (an Arabic spice blend of more than a dozen spices and aromatics commonly used in Morocco, Tunisia and Algeria), it was surprisingly refreshing. 
The tzatziki, fresh romaine lettuce, red onion, tomato and avocado helped balance out the saltiness of the meat and gave it a good crunch with each bite. 
Just the perfect drink to wash it down was the iced tea (S$5.50), a simple, slightly sweetened cup of black tea.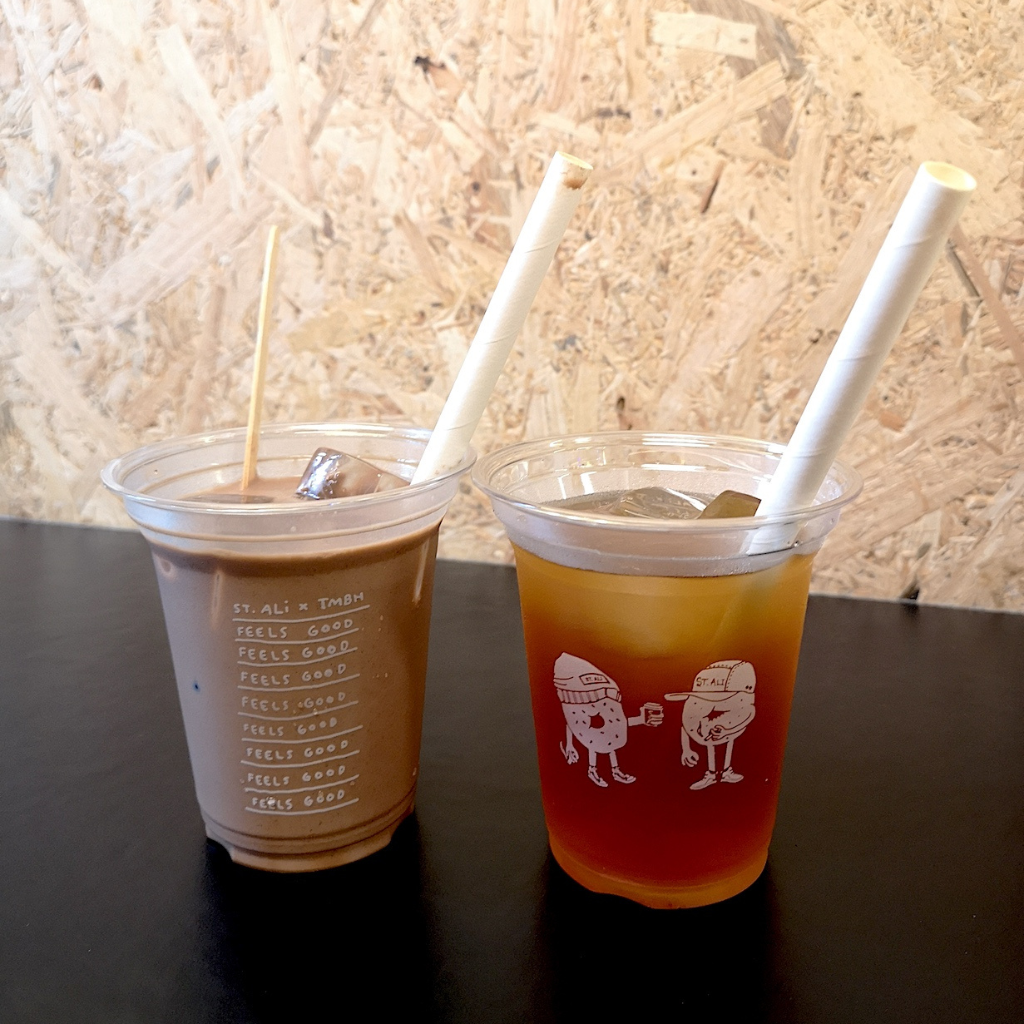 While we're hard pressed to find where the Two Men Bagel House's well-oiled machine could improve on, there were a few teething problems to iron out. 
My dining partner ordered the iced chocolate (S$6.50), which initially tasted sour. 
Right after bringing it up to the barista, he promptly gave us a replacement with a dark chocolate mix after explaining that the chocolate from their new supplier tends to taste a little more sour than usual.  
Apologetic and smiley, it was great service recovery on his part.
Is it conducive to conversation? It might be tough to get some personal space if it's a full house, but otherwise, there's sufficient room to find your own corner for quiet chats.
Is a reservation necessary? Walk-ins only.
How to get there? Get to Dakota MRT station, where you can take buses 16, 33, 10 or 32.
Things to note: 
Two Men Bagel House also offers coffee from a Melbourne roastery.

It's pretty much self service here, so do remember to clear your trash before you leave.

It might get busy on weekends, and like the other outlets, they'll close once they've sold out. Come early to avoid disappointment.
HungryGoWhere paid for its meal at this restaurant for this review. Still hungry? Read our reviews of Tinto and Ameising La Volta. 
Two Men Bagel House Joo Chiat is on the GrabFood delivery service and offers free delivery (up to S$3 off) with GrabUnlimited. It can also be found on GrabFood Dine-in.
Alternatively, book a ride to Two Men Bagel House Joo Chiat.
Two Men Bagel House Joo Chiat
465 Joo Chiat Road
Open: Monday to Sunday (9am to 3pm)
465 Joo Chiat Road
Open: Monday to Sunday (9am to 3pm)
---