8 mouthwatering National Day food promotions to celebrate the day with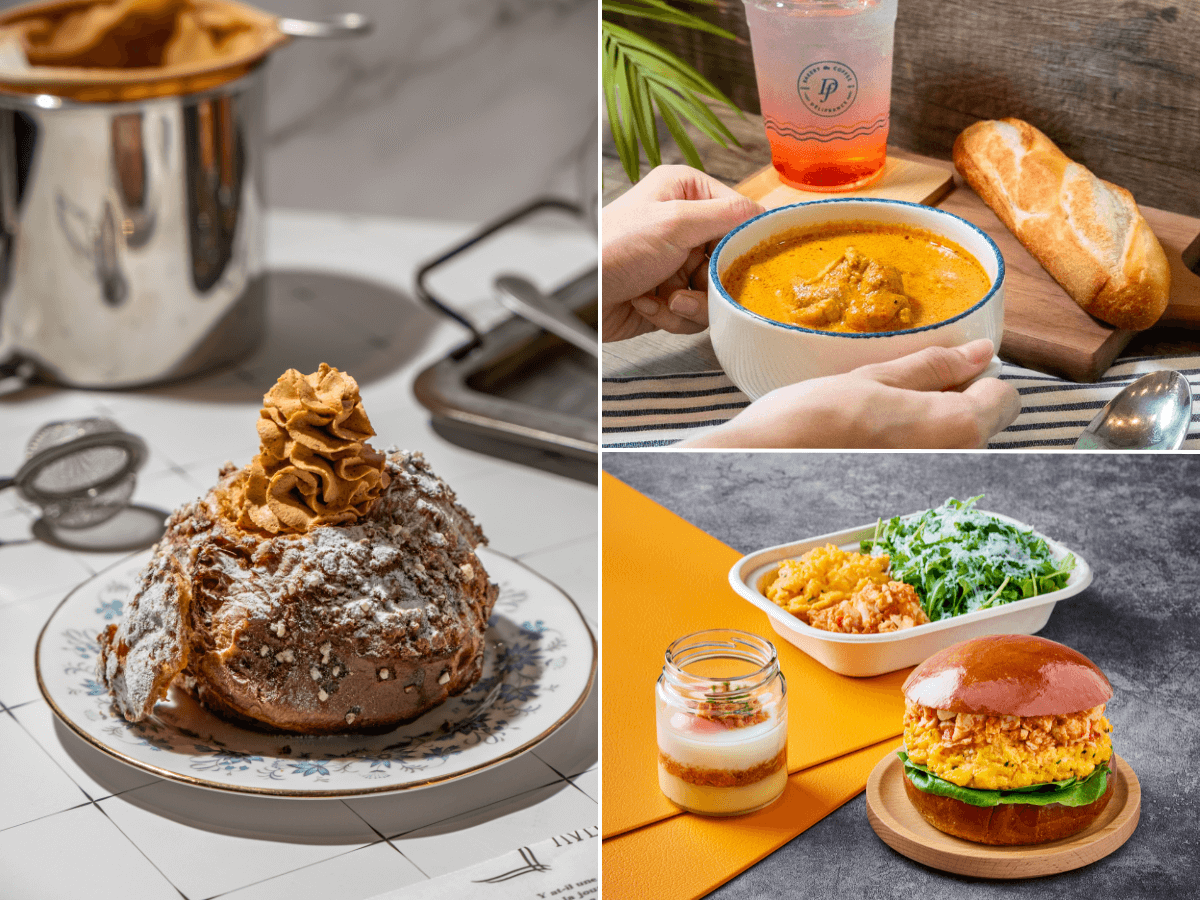 You've seen the flags, fireworks and flying planes overhead. You know it: National Day is just around the corner.
As it approaches, brands all across our foodie nation have been getting ready to celebrate the big day with a swathe of mouthwatering National Day food promotions.
1. Eggslut x Jumbo Seafood
Scotts Square, 01-02, 6 Scotts Road
Nearest MRT station: Orchard
Open: Monday to Sunday (8am to 9pm)
Suntec City Tower 3, 01-604/605, 3 Temasek Boulevard
Nearest MRT station: Promenade 
Open: Monday to Sunday (8am to 8.30pm)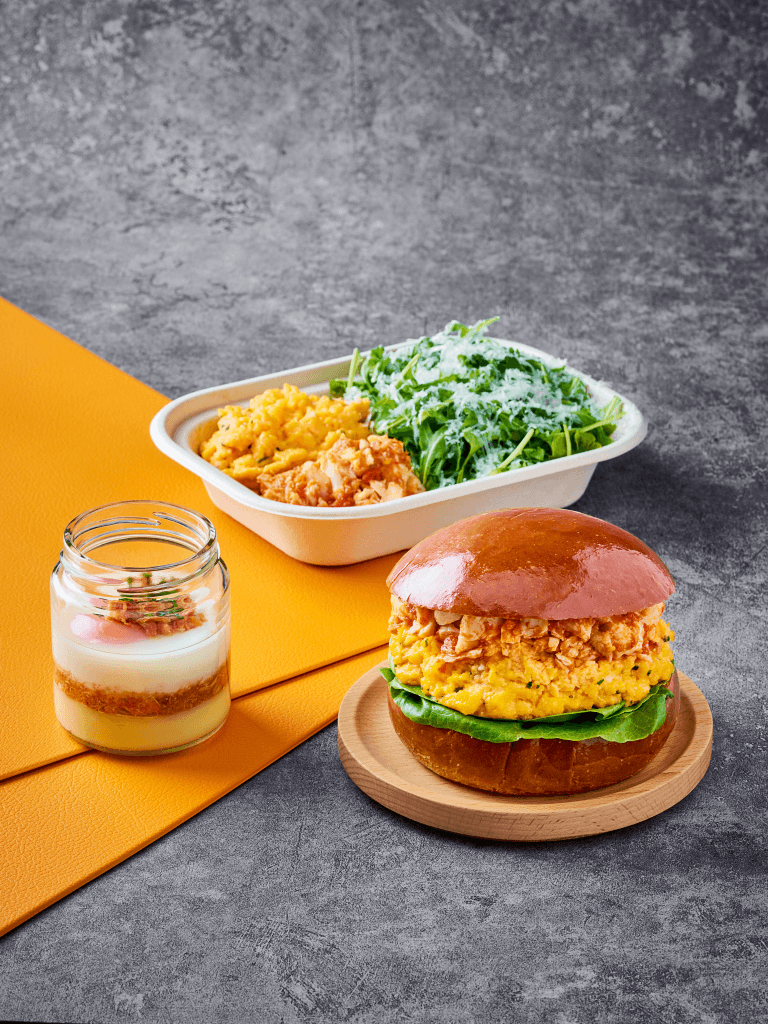 Is this the most ambitious crossover event yet? Chilli crab powerhouse Jumbo Seafood's team up with Los Angeles-cult favourite Eggslut certainly piques our interest.
The chilli crab sandwich (S$16) sees warm, fluffy brioche buns wrapped around our nation's well-loved chilli crab dish and cage-free scrambled eggs.
If you're avoiding your carbs, you have the option of getting the chilli crab Sub-Salad (S$16), which swaps out the brioche buns for some arugula salad.
On the other hand, the chilli crab Slut (S$12) works best with baguette slices — scoop out the layers of chilli crab, egg and housemade potato puree with the bread for a satisfying, moreish bite.
These will be available at Eggslut stores until September 30.
2. Cat & the Fiddle
Multiple stores islandwide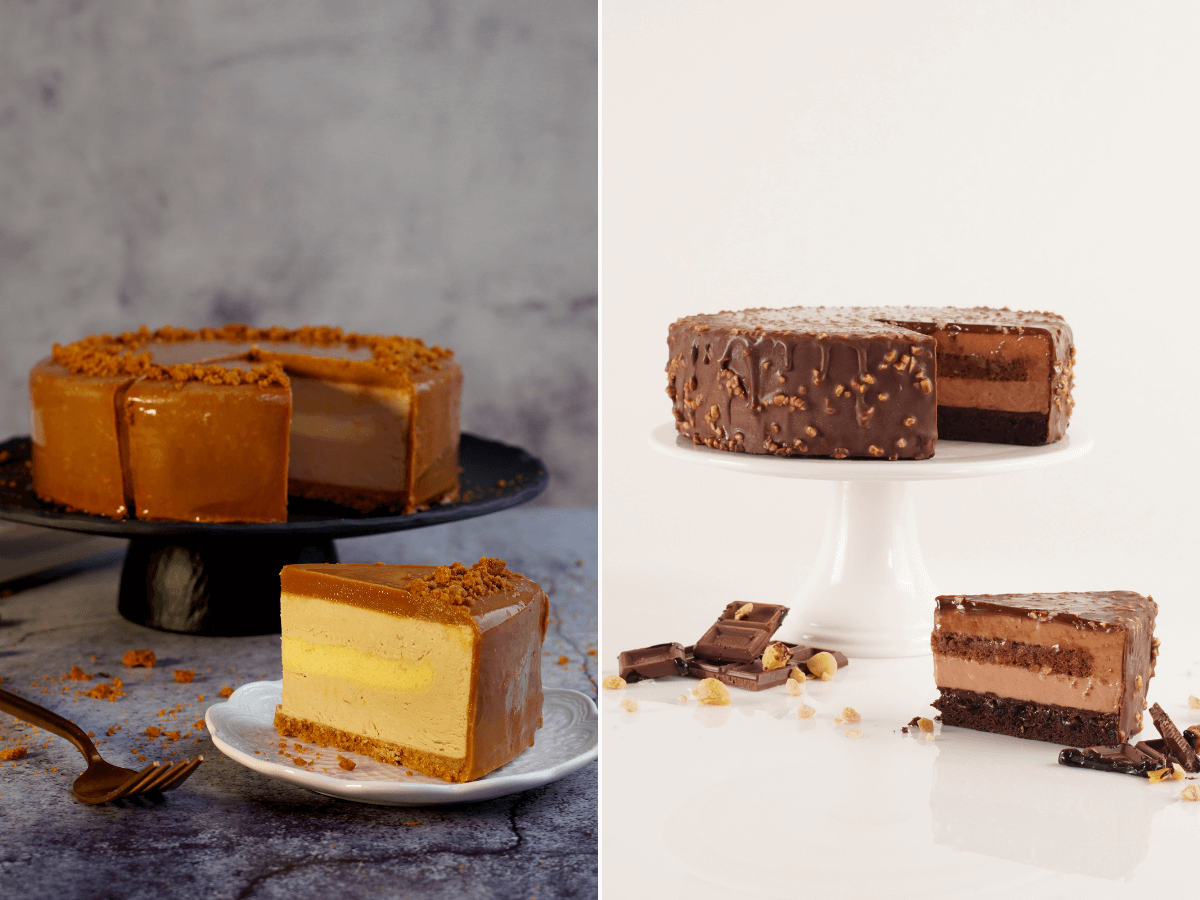 Homegrown gourmet cheesecake brand Cat & the Fiddle has two new limited-edition flavours based on tried-and-tested flavours —  hazelnut chocolate and Biscoff caramelised biscuits.
Enter the Spe-CATular Spread, a no-bake cheesecake Biscoff cream mousse encased in soft vanilla sponge cake.
If you love speculoos, this cake is it. It's a light, easygoing treat that avoids being too rich and heavy. 
Nut-Cho Fantasy is a heavier, more decadent option that's filled to the brim with chocolatey goodness. Cut into it to reveal layers of chocolate and hazelnut mousse, cream cheese and chocolate sponge. The cake is then finished with a crunchy chocolate coating that adds a nice bite.
Grab these halal-certified treats at S$7.90 per slice or S$58.90 for a whole 7-inch cake (or 10 slices) at any Cat & the Fiddle retail store or online. Don't dawdle, they'll only be available until August 31!
3. Fanntasy Bakes
Available online only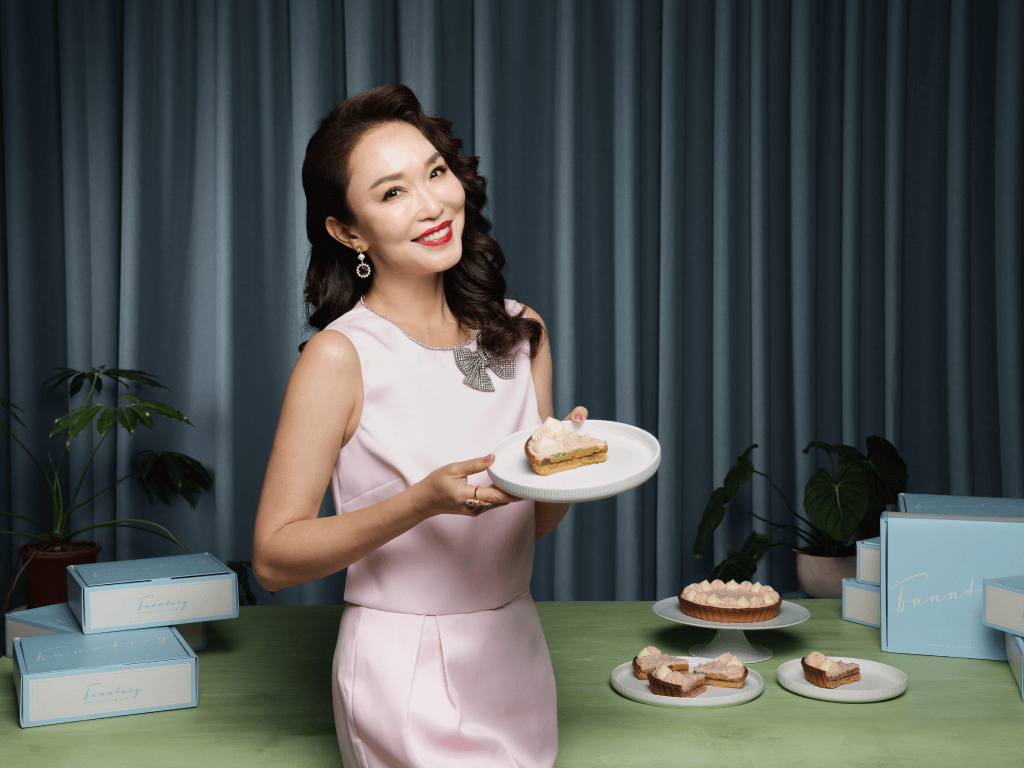 Everybody's favourite shaved ice dessert gets a new look with Fanntasy Bakes' new Memories Tart (S$62).
Inspired by ice kachang and its usual toppings, actress and baker Fann Wong has created a buttery sable tart with almond sponge and gula melaka cremeux. It's then layered with red bean puree, cendol jelly and diced attap seeds, as well as a rose chantilly cream that's reminiscent of bandung (rose syrup).
The Memories tart will be available from August 1 on Fanntasy Bakes' website.
If you're already a fan, some of Wong's most popular tarts are also making a reappearance for a short time only. There's Strawberry Hazelnut Bliss (S$62), pistachio strawberry (S$65), yuzu matcha (S$59) and her signature Valrhona chocolate tart (S$58).
All tarts will be available in limited quantities, so fastest fingers first!
4. Din Tai Fung
Multiple stores islandwide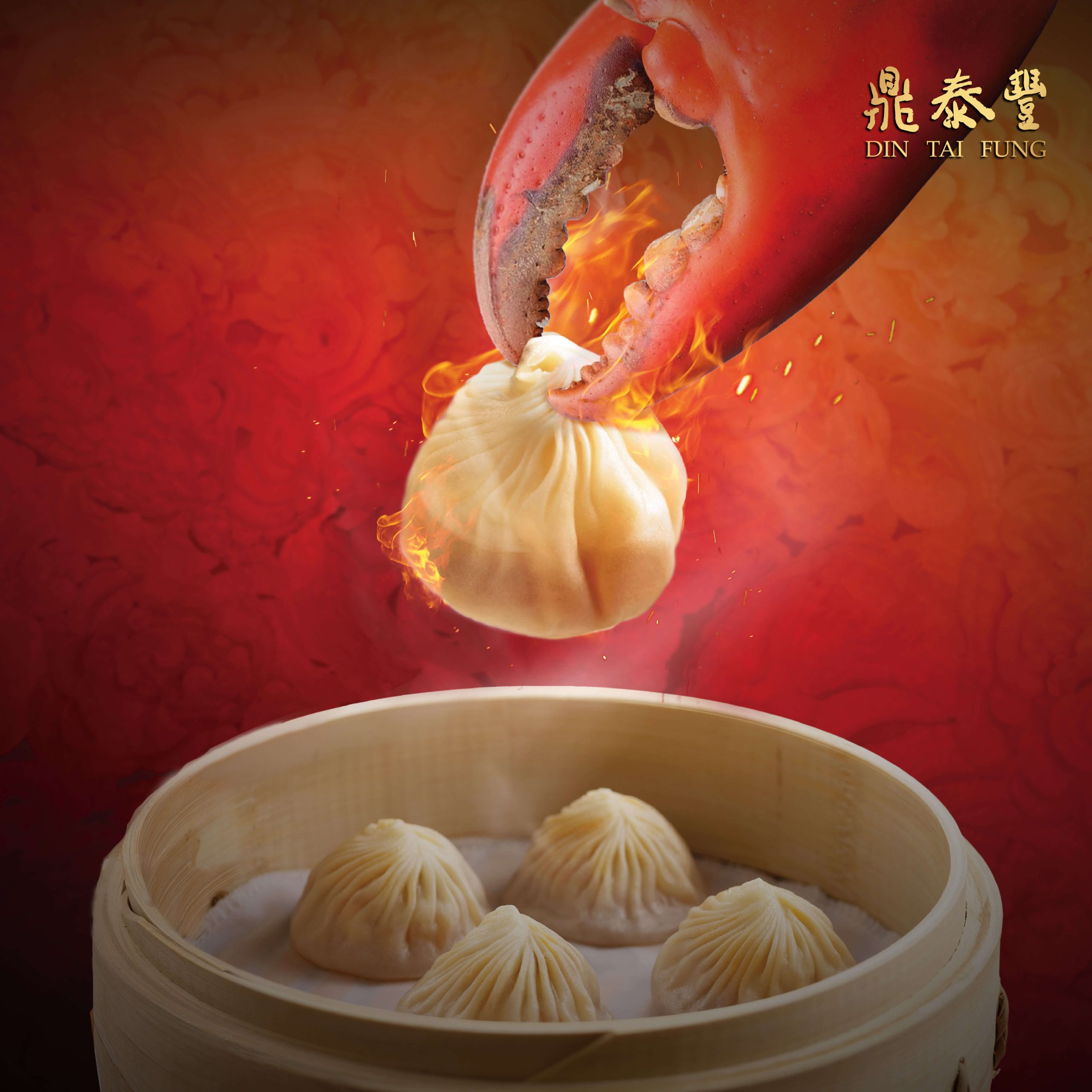 After all those sweets, why not spice it up a little with Din Tai Fung's popular steamed chilli crab and pork xiao long bao (soup dumplings)?
The dumplings are packed with crab and pork meat, as well as a special chilli crab broth, such that each one is 40% larger in size than the ones you normally get!
Available for dine-in and takeaway, these xiao long baos are going for S$11.50 for a basket of four until August 31.
What's more: If you're an OCBC cardholder, you can enjoy a 10% discount off every order of these limited-edition dumplings when you dine in-stores.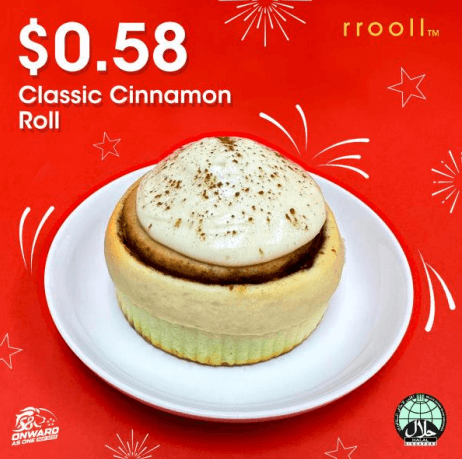 Pretzel maker Auntie Anne's and cinnamon roll brand Rrooll are rolling out a slate of die-die must-buy deals for National Day.
On August 9, the first 100 customers at each store can get their hands on Auntie Anne's cinnamon sugar pretzel (U.P. S$4) or Rrooll's classic cinnamon roll (U.P. S$4) for a low-low price of just 58 cents.
The promotion will kick into gear at 11.58am on National Day and will be on a first-come-first-serve basis.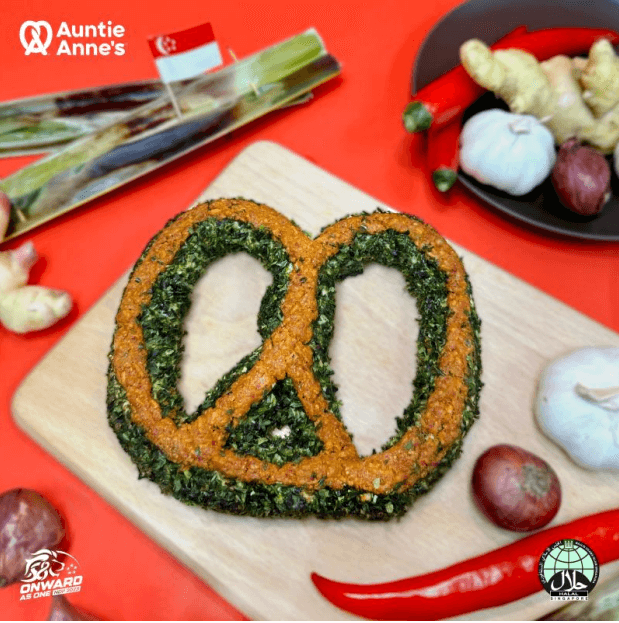 If that isn't enough to tickle your fancy, Auntie Anne's has also collaborated with another beloved brand — otah purveyors Lee Wee & Brothers — to bring us an all-new otah seaweed pretzel (S$4.30). Grab these in-stores at any Auntie Anne's location from Aug 1 to 31.
6. Delifrance
Multiple stores islandwide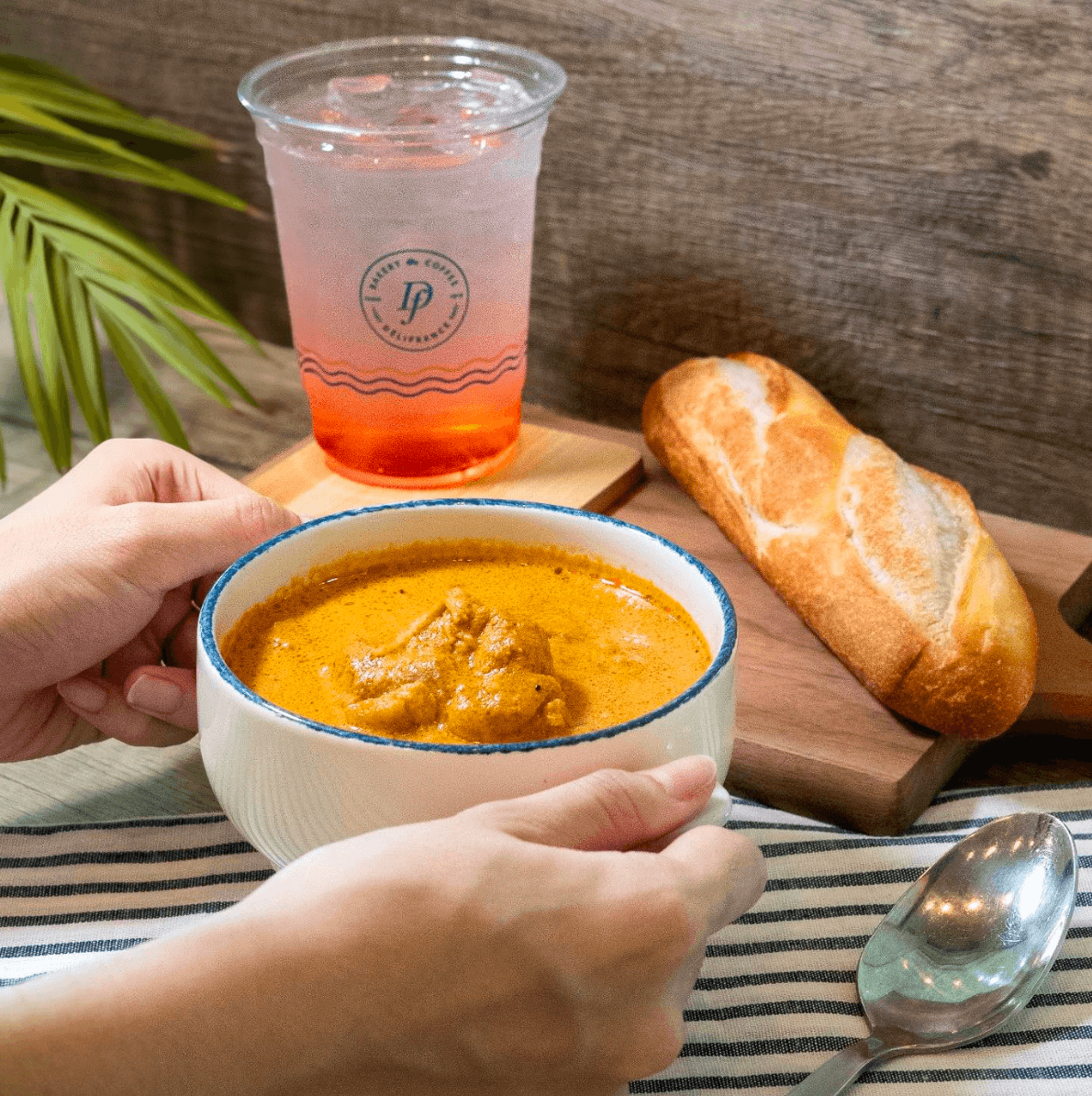 Delifrance may not be a homegrown brand, but it's been around for so long (38 years!)  that many of us probably can't remember life before it. 
In its latest National Day bundle (S$15.80), comfort dishes are given a modern twist.
Love luncheon meat sandwiches? Try the &So meatless luncheon & egg sandwich, made with lightly toasted pain de mie (French sliced bread with a soft crust) and meat-free products from &So, a homegrown company.
Also included in the bundle is an upmarket take on our beloved teh si peng (iced tea with evaporated milk) — Teh C Frappe. These can be purchased a la carte for S$7.80 and S$7.20 respectively.
Otherwise, be sure to get the fan-favourite curry chicken potato (S$11.80), which comes with a freshly baked French baguette for soaking up all that savoury goodness. Wash it down with a Merlion Tropical Fizz (S$6.20), a drink of fizzy rose and watermelon.
Other bakes have given a local touch: Veggie keema puff pastries (S$3.60), ikan billis donut (S$3.90), otah swirl (S$4.20) and apam balik cake (peanut pancake, S$7.20).
These National Day items are available at all Delifrance stores except Changi General Hospital.
7. Baristart
65 Tras Street
Nearest MRT station: Tanjong Pagar
Open: Monday to Sunday (9am to 9pm)
40 Siloso Beach Walk
Nearest MRT station: Harbourfront
Open: Monday to Sunday (10am to 5pm), Saturday, Sunday and PHs (9am to 7pm)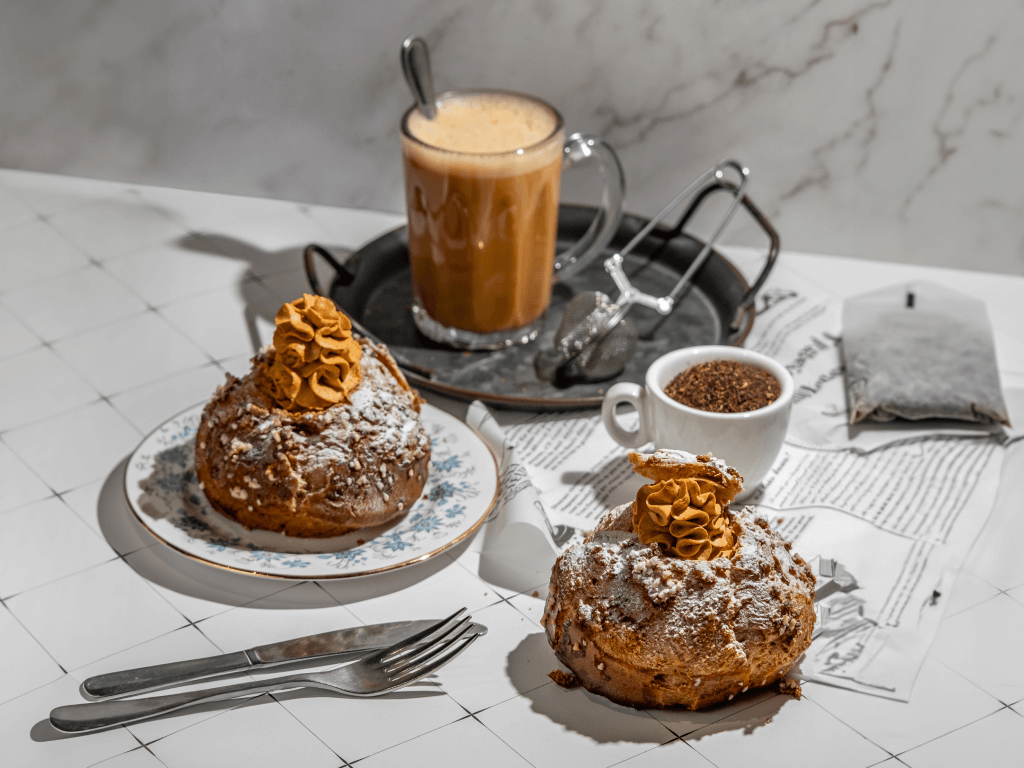 Well-known for its decadent cream puffs, cafe brand Baristart Coffee is debuting an all-new teh tarik (pulled tea) cream puff (S$7).
Of course, it draws inspiration from the iconic Singaporean drink of the same name. 
Baristart's signature milk custard, which is made fresh each day, is infused with authentic Ceylon tea leaves to produce an aromatic, yet robust taste profile that's sure to hit the spot.
The puff will be available only from Aug 9 to 31, for both dine-in and takeaway.
8. Ah Mah Homemade Cake
Paya Lebar Square, B1-46, 60 Paya Lebar Road
Nearest MRT station: Paya Lebar
Open: Monday to Sunday (10.30am to 9pm)
Vivocity, B2-K7, 1 Harbourfront Walk
Nearest MRT station: Harbourfront
Open: Monday to Sunday (10.30am to 9pm)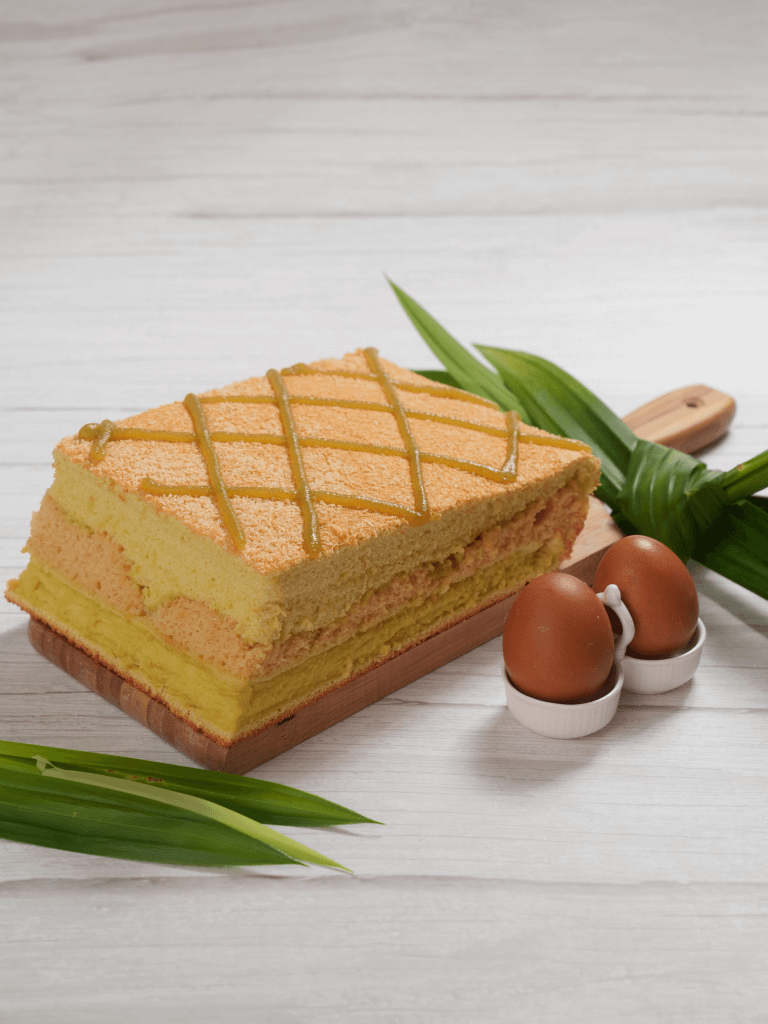 Castella cake fans, heads up! 
Ah Mah Homemade Cake's kaya castella cake is now back (S$12.50) for sale, both online and at its physical stores, while stocks last.
This year, the recipe is given new life.
The cake comprises layers of delicate gula melaka and pandan castella cake — the latter of which is made with freshly squeezed pandan juice, giving it its pale green tinge. Thick kaya is then spread between the layers and along its top. Finally, the cake receives a dusting of lightly toasted coconut flakes to finish it off.
No artificial colouring, flavouring or preservatives are used.
While you're at it, you can also grab Ah Mah's original cake for S$6 (U.P. S$9.50) if you purchase any flavoured cake from August 7 to 20.