McDonald's nasi lemak burger returns just for National Day 2023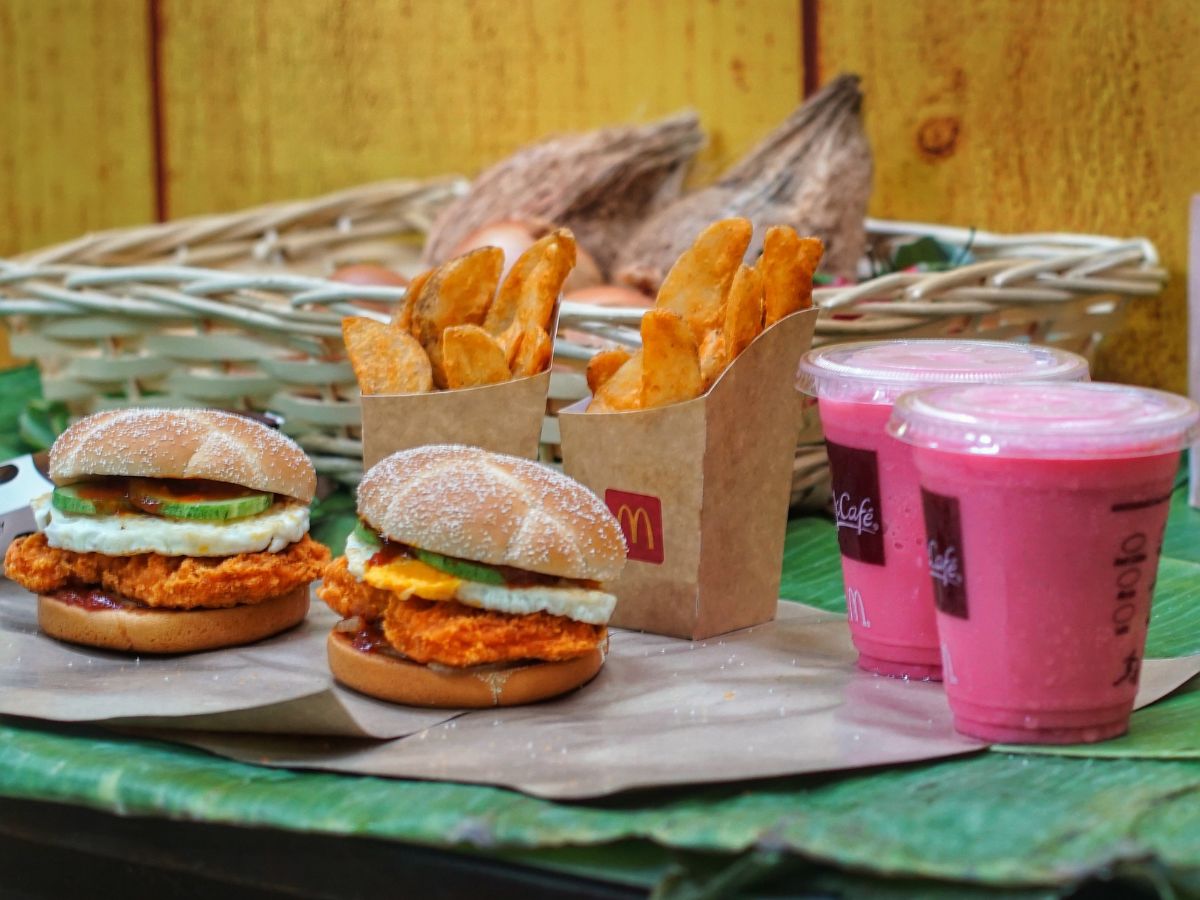 Most Singaporeans would probably remember McDonald's nasi lemak burger that was originally launched in 2017 to much public fanfare.
Good news for fans: The insanely viral special is back again, from July 27, just in time for National Day!
The McDonald's nasi lemak burger (from S$8.30 ala carte, from S$9.30 for an Extra Value Meal) is returning as part of McDonald's special National Day line-up, which also includes a brand new drink.
However, this incarnation of the local-inspired classic comes with a few tweaks that differentiate it from the original.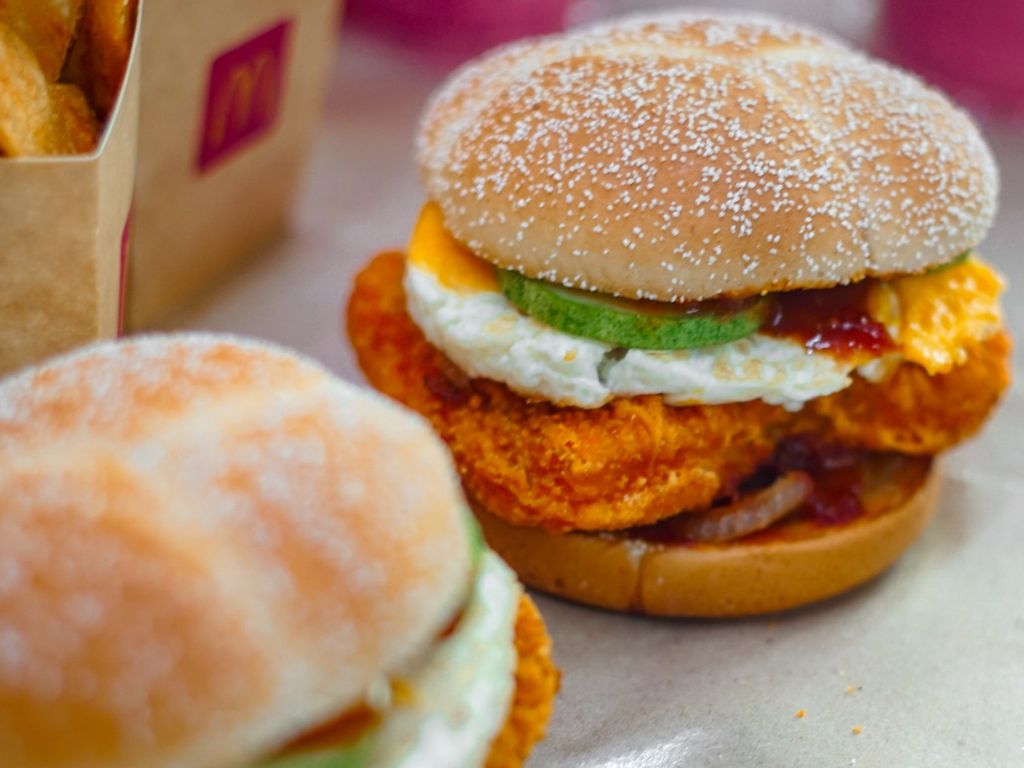 For one, McDonald's has turned up the heat in this version of the nasi lemak burger. Contained within is an ikan-bilis-infused sambal chilli sauce that comes packed with more spice and umami and is not as sweet as the original.
There is also a modified crispy chicken patty that's imbued with mixed spices and coconut flavours to make it more akin to the time-honoured local dish it draws inspiration from.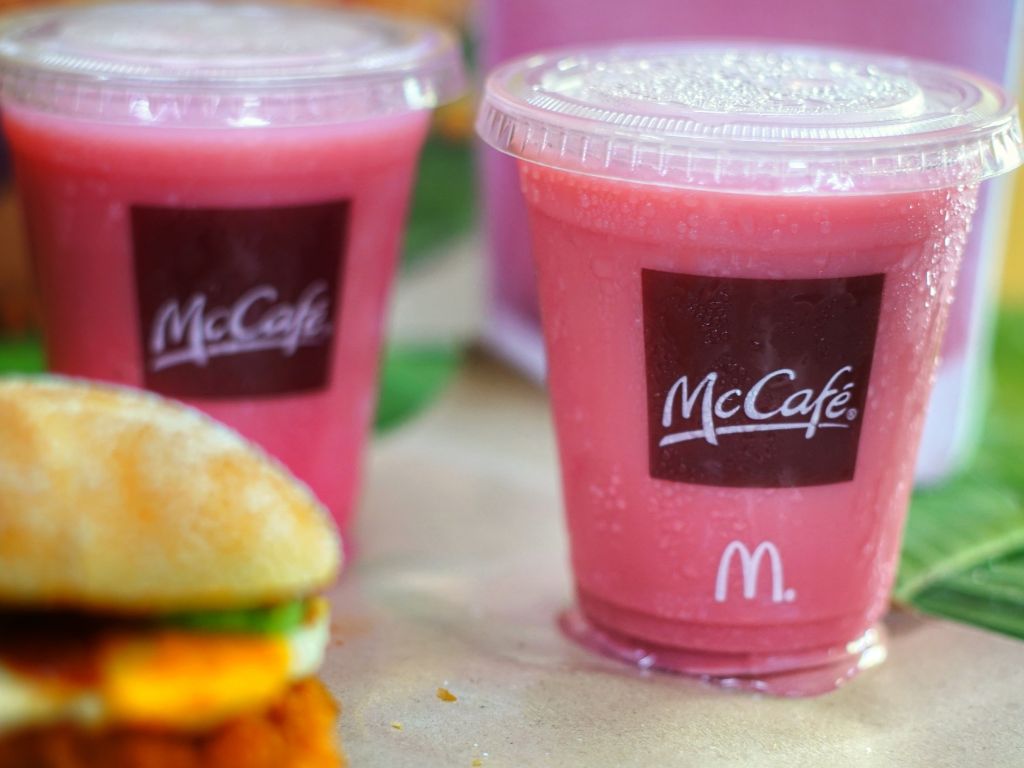 McDonald's is also offering a bundle deal: The nasi lemak burger feast (from S$11.50).
Customers will get to indulge in the oh-so-sedap (tasty) burger, together with a side of potato wedges (from S$4.50 for ala carte) and a decadent Cocoa-nut Pie (from S$1.70 for a la carte).
While the set comes with a small Coca-Cola Zero Sugar by default, you can upgrade it (from S$1.90) to include the brand-new bandung Frappe instead. 
Featuring a creamy rose syrup base, this new concoction works great as a nostalgic, locally-inspired companion to the burger.
The bandung Frappe will also be available a la carte from S$4.75 for a small and S$4.95 for a medium.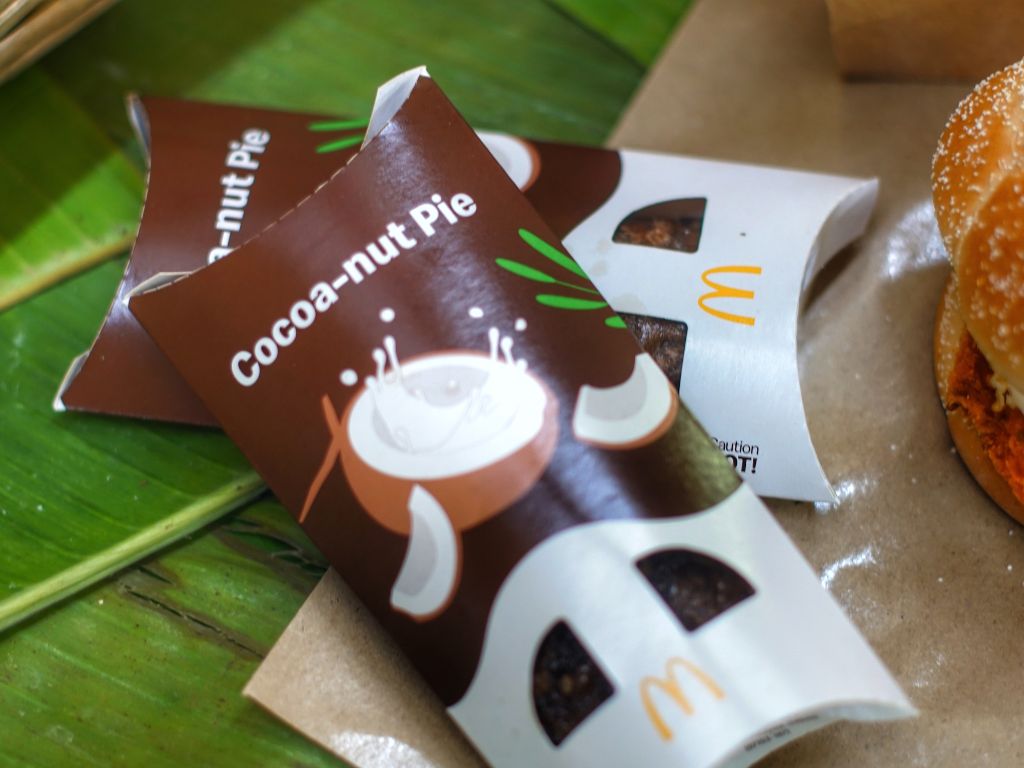 The nasi lemak burger, bandung Frappe and potato wedges are available from July 27 onwards, after breakfast hours for both dine-in or takeaway.
The Cocoa-nut pie, which has been in-stores since June, will also continue to be on the menu.
They will be available at all McDonald's restaurants, Drive-Thrus, as well as through McDelivery and various delivery platforms for a limited time only, while stocks last.
Multiple stores islandwide
Open: Operating hours vary across stores
Multiple stores islandwide
Open: Operating hours vary across stores
---